EXHIBITIONS
Marcello Maloberti "I baci più dolci del vino" at Fondazione Zegna, Trivero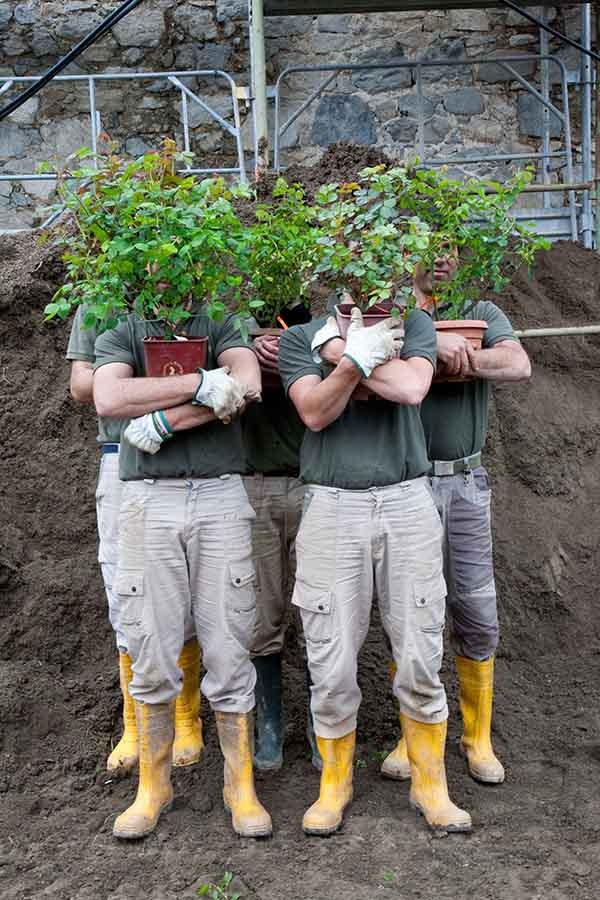 Bird songs, serenades to the moon, wolves howls, the sound of the sea, hand-kissing and poetic gestures: Marcello Maloberti celebrates the fifth edition of ALL'APERTO, in Trivero (Biella), on October 5th at 4.30 pm, with a festive happening that crowns his collaboration with several local associations, directly involved in the action. It also marks the opening of Maloberti's first permanent public work: a small "garden of delights".
The title I baci più dolci del vino quotes a verse from Solomon's Song of Songs. It also evokes a famous post-war American pop-song, Kisses Sweeter Than Wine, and an energetic 1966 theatrical performance by Öyvind Fahlström, held at the Armory in New York. The garden comprises several elements. The most visible element is a monumental writing on the wall (over 30 metre long), spelling out in concrete the work's title. The most charming is a rose garden with fifteen varieties of fragrant white flowers. Furthermore, there are ornamental fruit trees; a set of tables designed by the artist; a fragment of a stage and a half-moon neon sign, "to wish the town a peaceful night", says the artist, currently participating in the Italian Pavilion at the 55th Venice Biennale.
"I chose a title that would evoke an image, a situation. To me, the idea of a garden stands for 'delight', happiness, joy, desire for tenderness, a simple way of being together, devoid of rhetoric. This is a work unfolding from the desires of theinhabitants of Trivero. The garden will experience its first moment of community life during the opening performance, but in time it will become a space open to change, to life, without any direction on my part on the events that will take place there in the future, like concerts or celebrations".

I baci più dolci del vino occupies a previously neglected area between Trivero's public swimming pool and public gym, on the terraces of Centro Zegna. This spot was once used as a bocce court as well as for sports, gatherings and dancing – its memory still fresh in the local community. In addition to the associations, Maloberti also involved the students and the teachers of the local elementary schools. In spring, they jointly organized a special promenade in the woods, in the company of paper moons and imaginary wolves, to plunge into nature's delights.
For the design of the garden, Maloberti collaborated with Marco Nieri, expert in bioenergetics, in order to create a pleasant environment that could also feature plants with a healthy impact on the human organism, such as hornbeams, limes, and apple trees. The garden includes detailed information on the therapeutic effect of each tree.
The various phases leading to I baci più dolci del vino and the inaugural performance will be documented in a catalogue published and distributed by Mousse, with texts by Anna Zegna, by Andrea Zegna, and a conversation between Barbara Casavecchia, Andrea Lissoni (curator at HangarBicocca, Milan) and Marcello Maloberti.
In conjunction with the opening of ALL'APERTO, from 6.30 pm onwards, Cittadellarte – Fondazione Pistoletto (Biella) hosts the 16th edition of ArtealCentro, including the exhibition Visible. On Display, a project by Cittadellarte – Fondazione Pistoletto in collaboration with Fondazione Zegna, curated by Matteo Lucchetti e Judith Wielander. Visible – where art leaves its own field and becomes visible as part of something else is a biennial award and a research project in contemporary art devoted to art work in the social sphere, that aims to produce and sustain socially engaged artistic practices in a global context.
The project ALL'APERTO is under the patronage of the Municipality of Trivero, the Province of Biella and the Region of Piedmont.
.
at Fondazione Zegna, Trivero (Biella)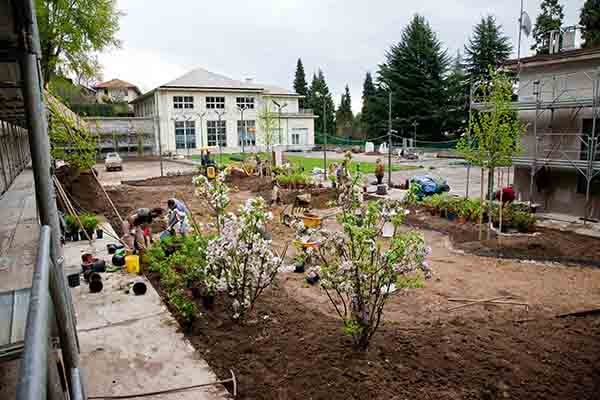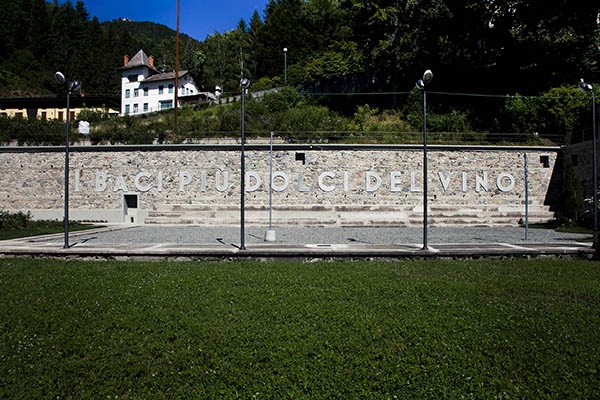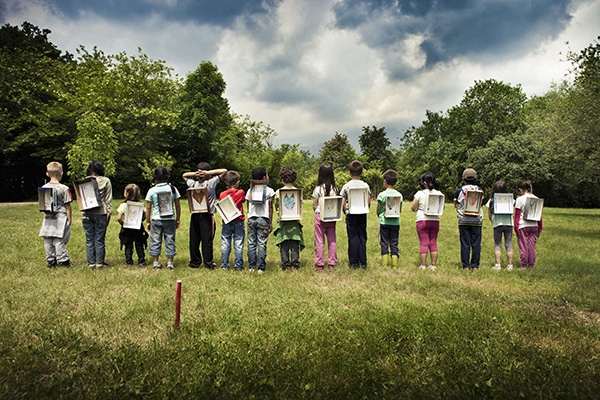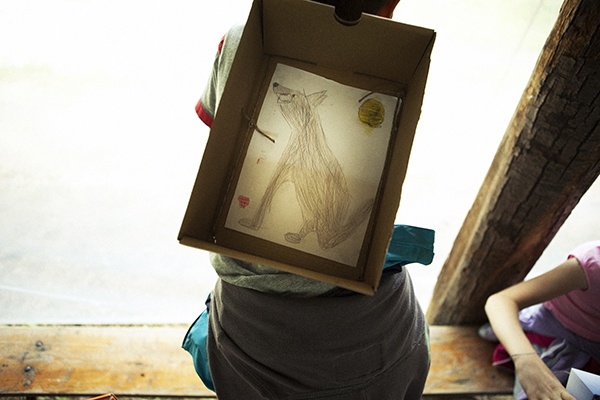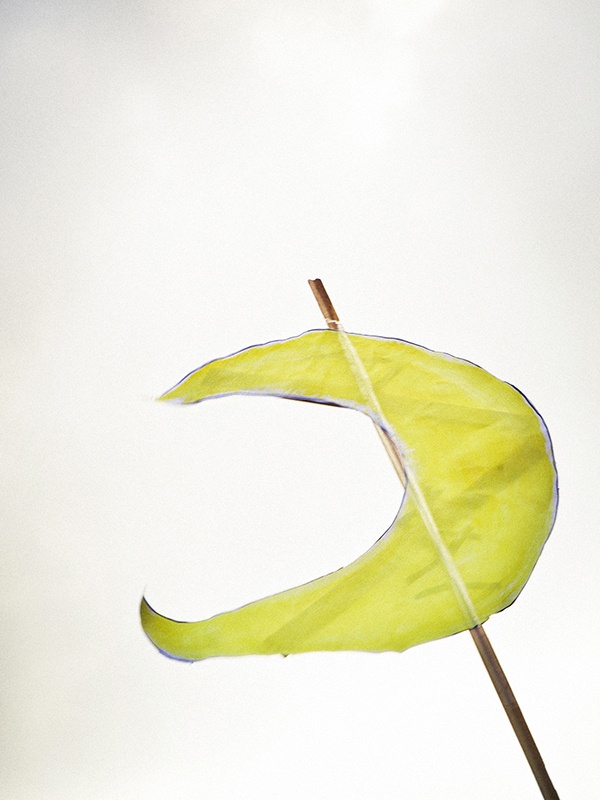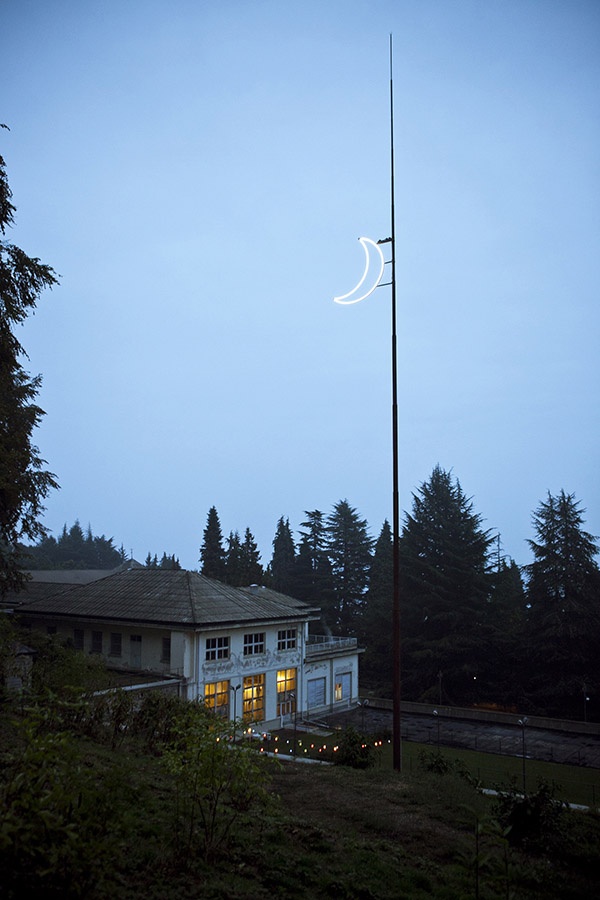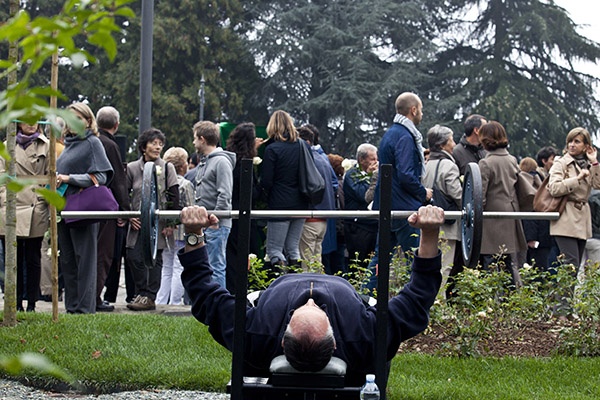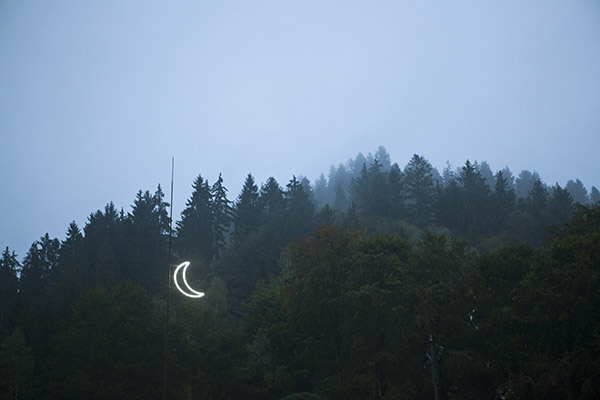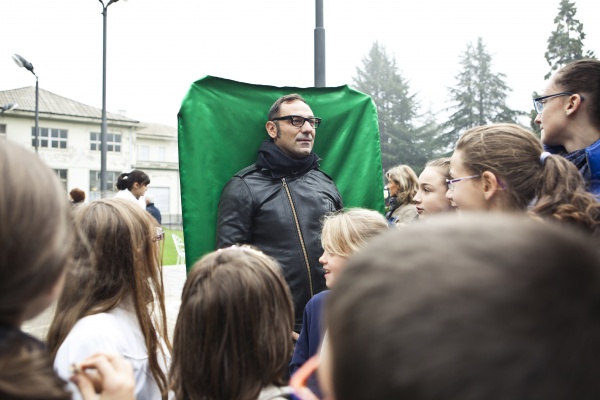 Marcello Maloberti, "I baci più dolci del vino" at Fondazione Zegna, Trivero, 2013.
Coruetsy: ALL'APERTO. Photo: Demian Dupuis, Alessandro Garella.