News
Maurizio Nannucci at Galleria Giacomo Guidi, Rome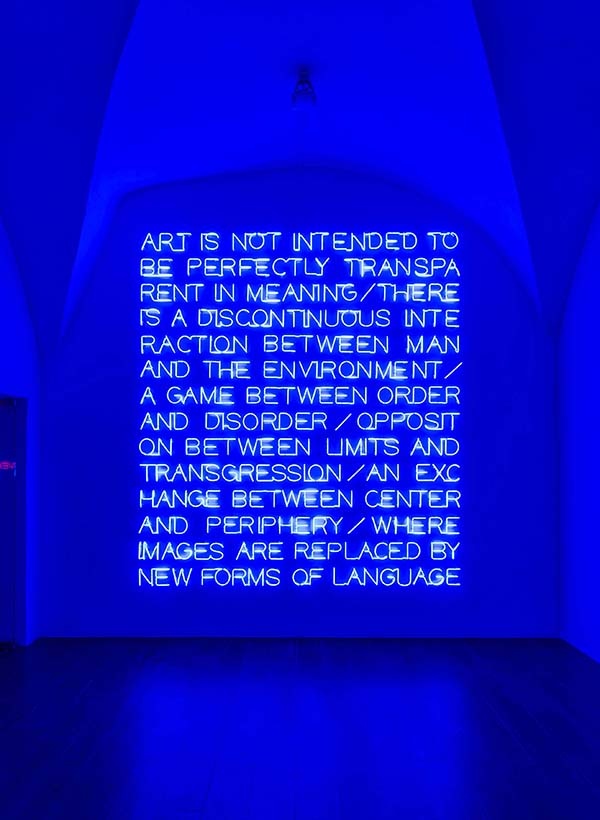 From December 7 2013 to February 28 2014, Giacomo Guidi Arte Contemporanea Rome presents in the venue of Palazzo Sforza Cesarini the first personal exhibition in Rome by Maurizio Nannucci (Florence, 1939), one of the most sensitive and rigorous pioneers of art in the last decades, who took part to many editions of the Venice Biennale, Documenta in Kassel as well as to other biennials such as Sao Paulo, Sydney, Istanbul and Valencia.
The exhibition presents two large "neon writings", specifically made for this event, belonging to a work-in-progress in which the artist explores the relationship between art, culture and society.
The luminous double installation – "ART IS NOT INTENDED TO BE TRANSPARENT IN MEANING…" and "EVERY PLACE HOLDS THE POSSIBILITY OF A NEW GEOGRAPHY…" – is strictly linked to the two exhibition rooms of the Giacomo Guidi Arte Contemporanea as an environmental art piece assuring a dialogue with the surrounding space, changing its meaning and use.
The main elements of Nannucci's work – color, light and word – are used also in this work to reach an aesthetics that surpasses models and concepts of the past, opening to a prospect of the future. The spatial component and the expressive strength of his research, based on such topics as light, time, space and word, brought him to collaborate with some of the most important architects of our time, such as Renzo Piano ("Polifonia" for the Auditorium in Rome, 2002), Stephan Braunfels ("Blauer Ring" for the German Parliament Library in Berlin, 2003), Massimiliano Fuksas, Nicholas Grimshaw, Mario Botta and Thomas Müller.
.
at Galleria Giacomo Guidi, Rome
until 28 February 2014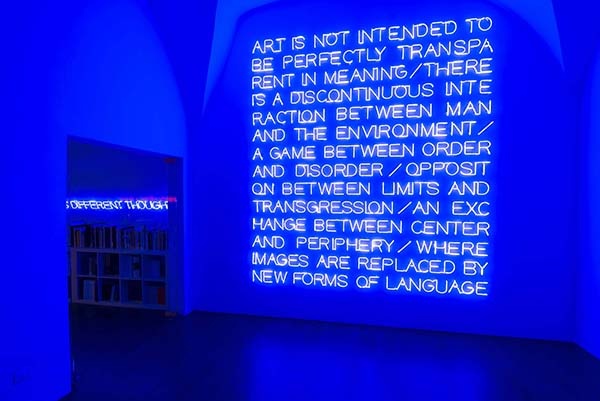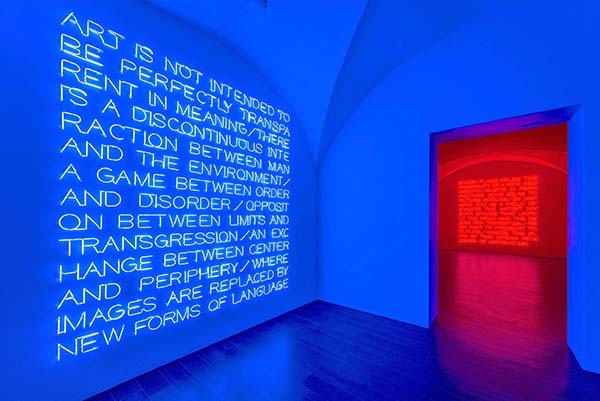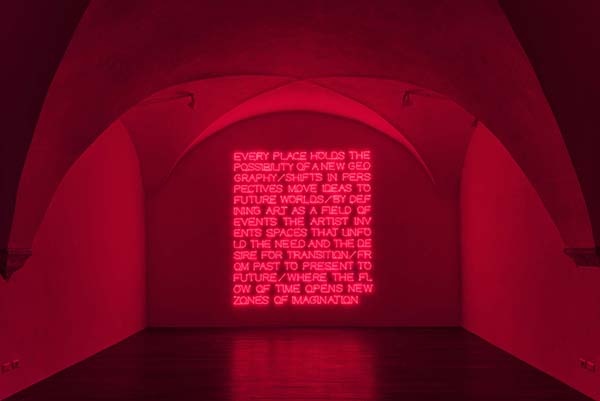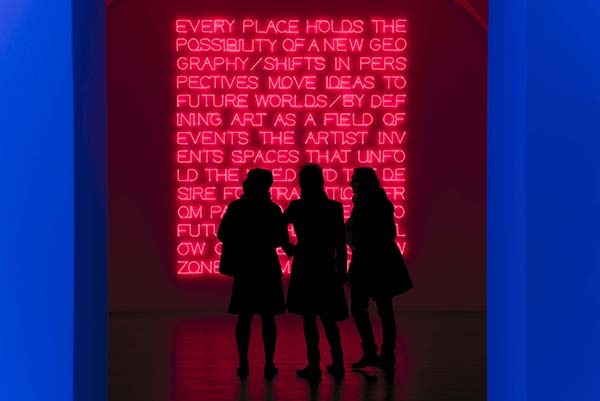 Maurizio Nannucci installation view at Galleria Giacomo Guidi, Rome, 2014
Courtesy: the artist; Galleria Giacomo Guidi, Milan/Rome.