EXHIBITIONS
"Mobilier Peint, Tout cela n'est rien, c'est la vie" at 40mcube, Rennes
Close
1
2
3
4
5
6
7
8
9
10
11
12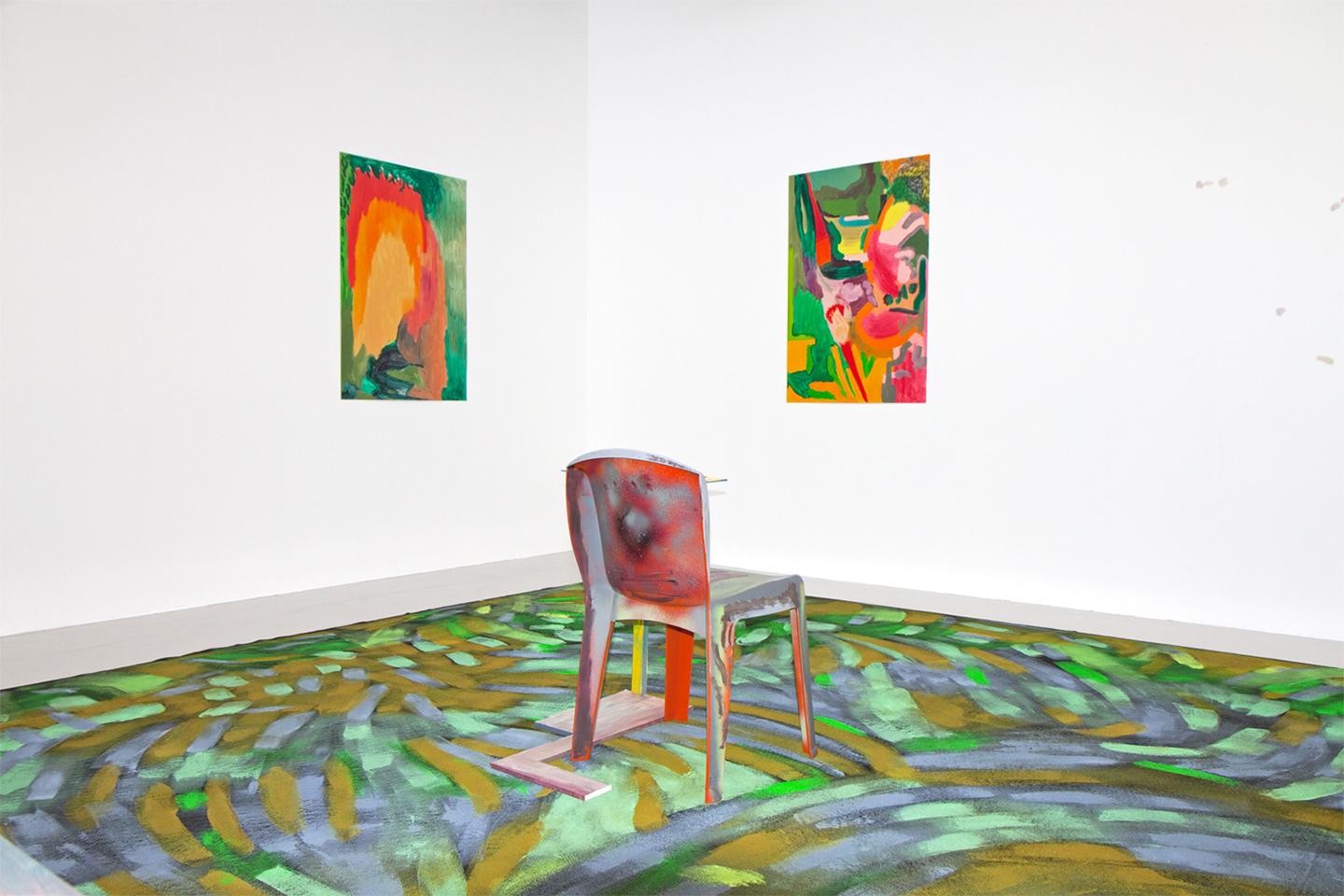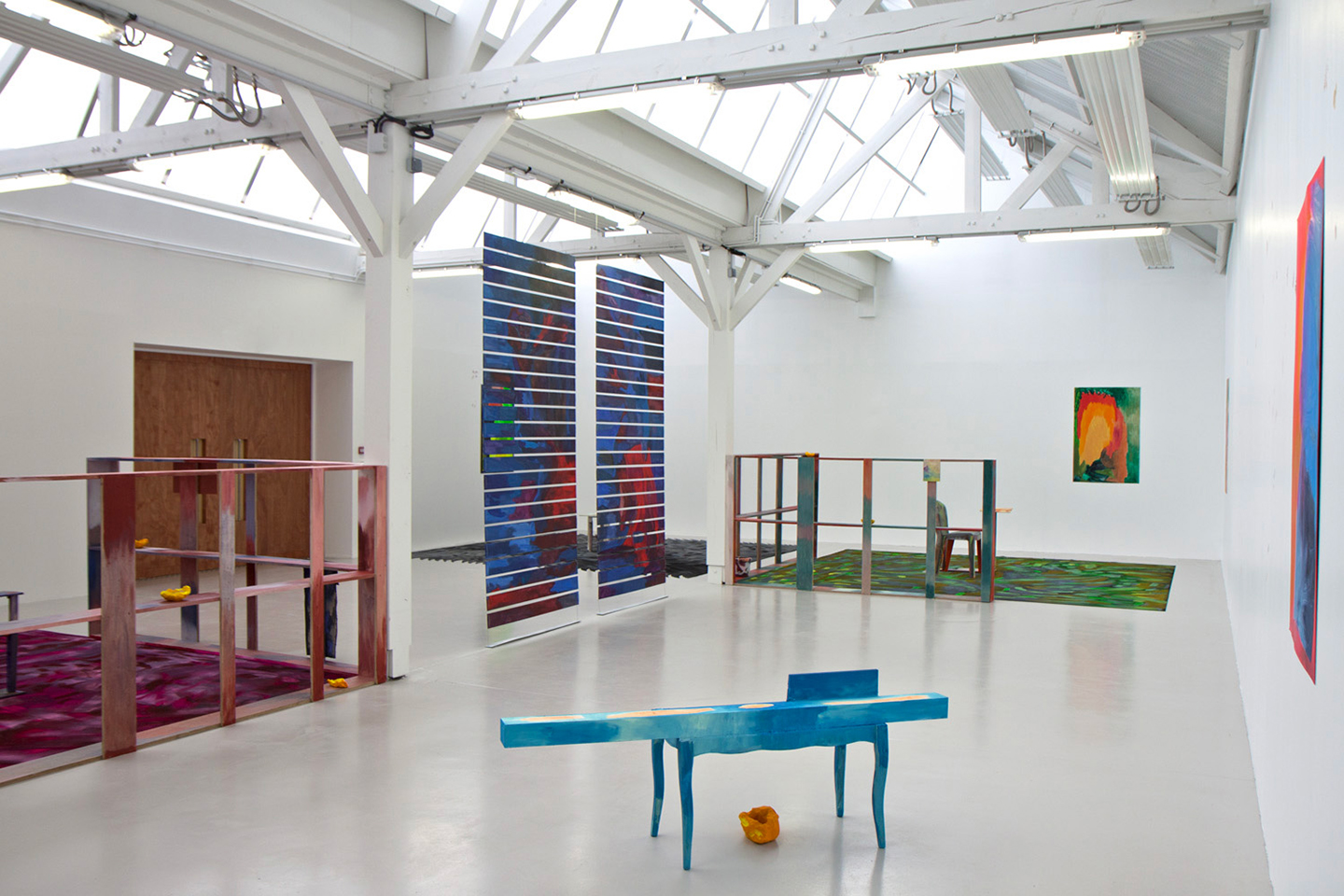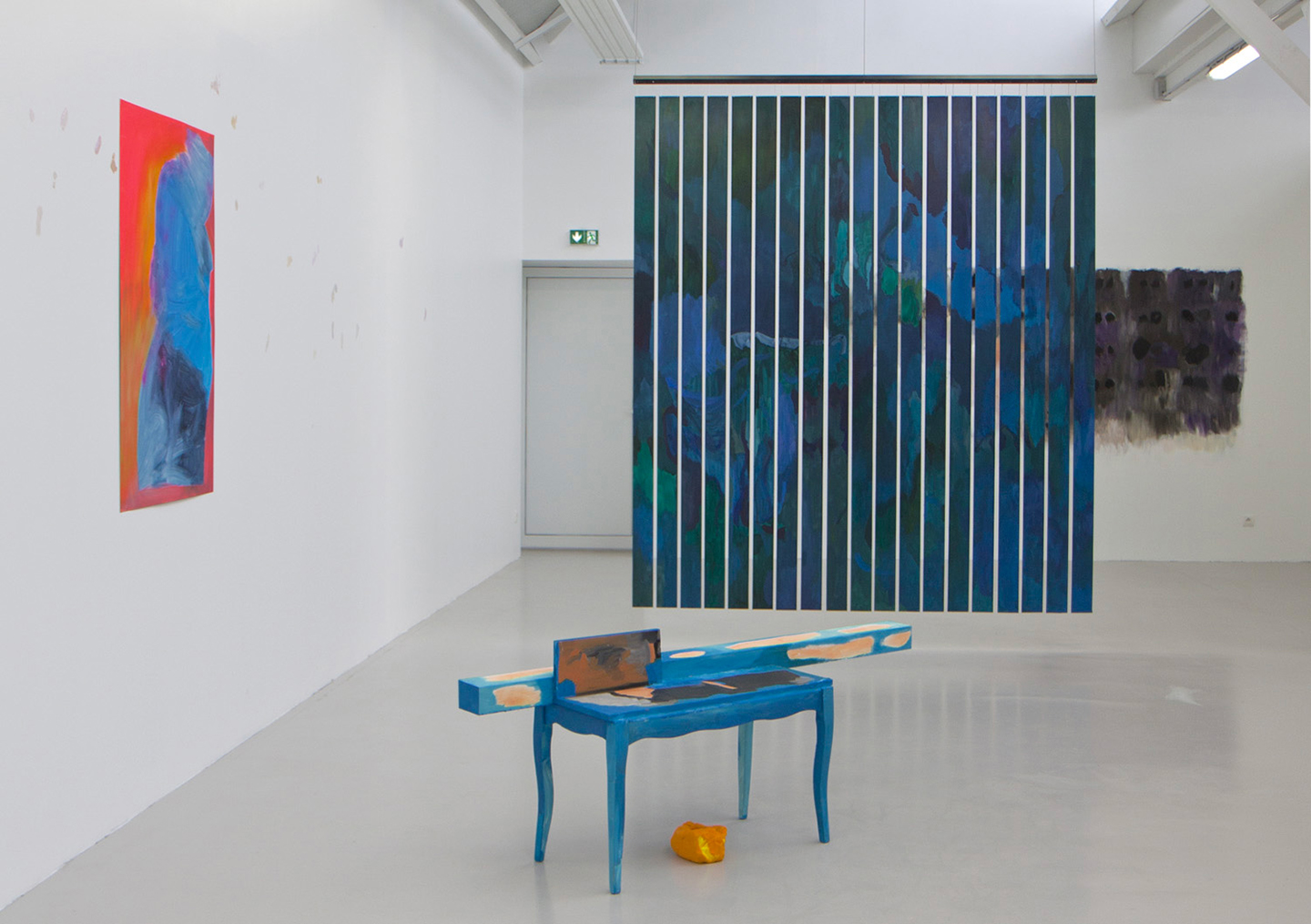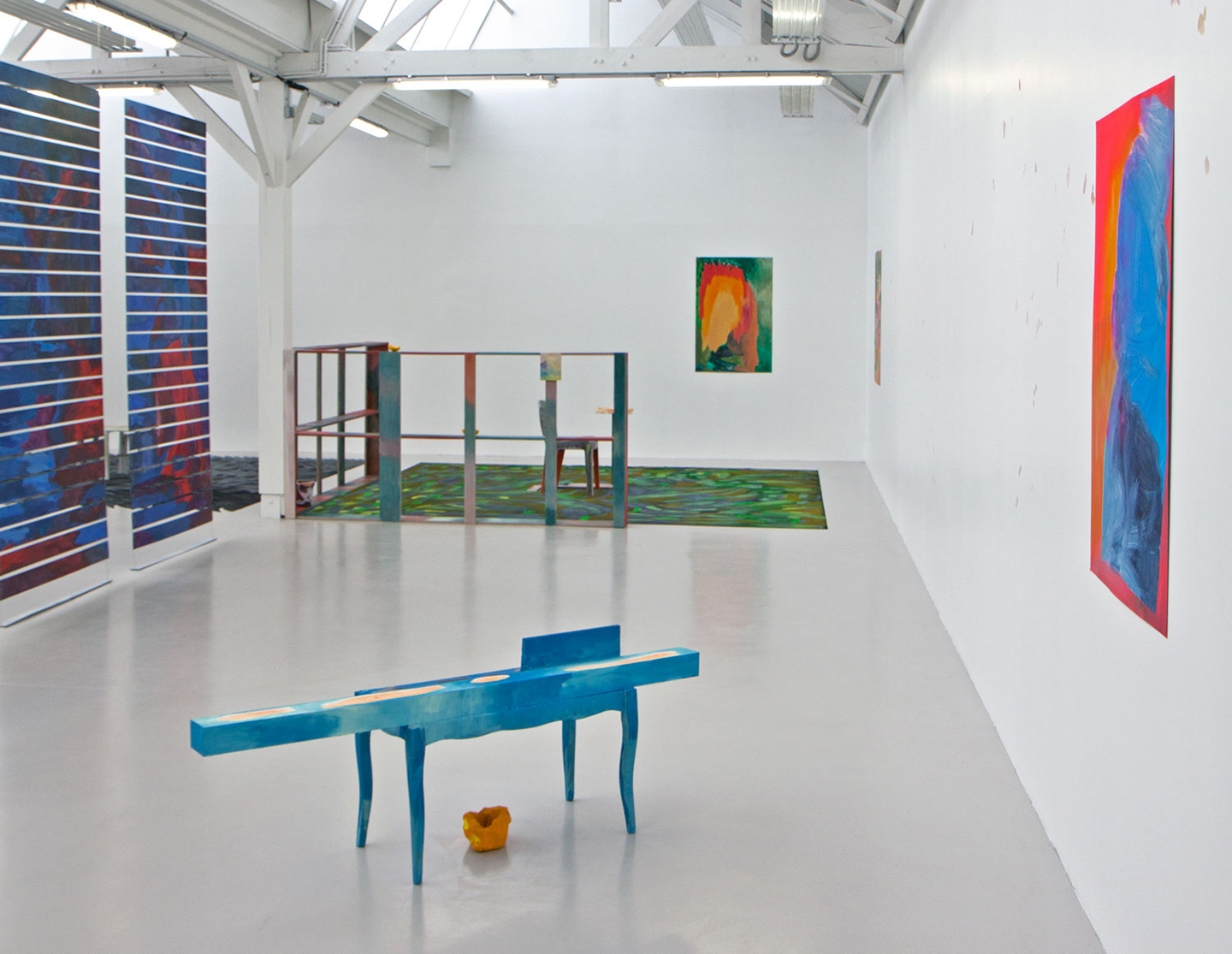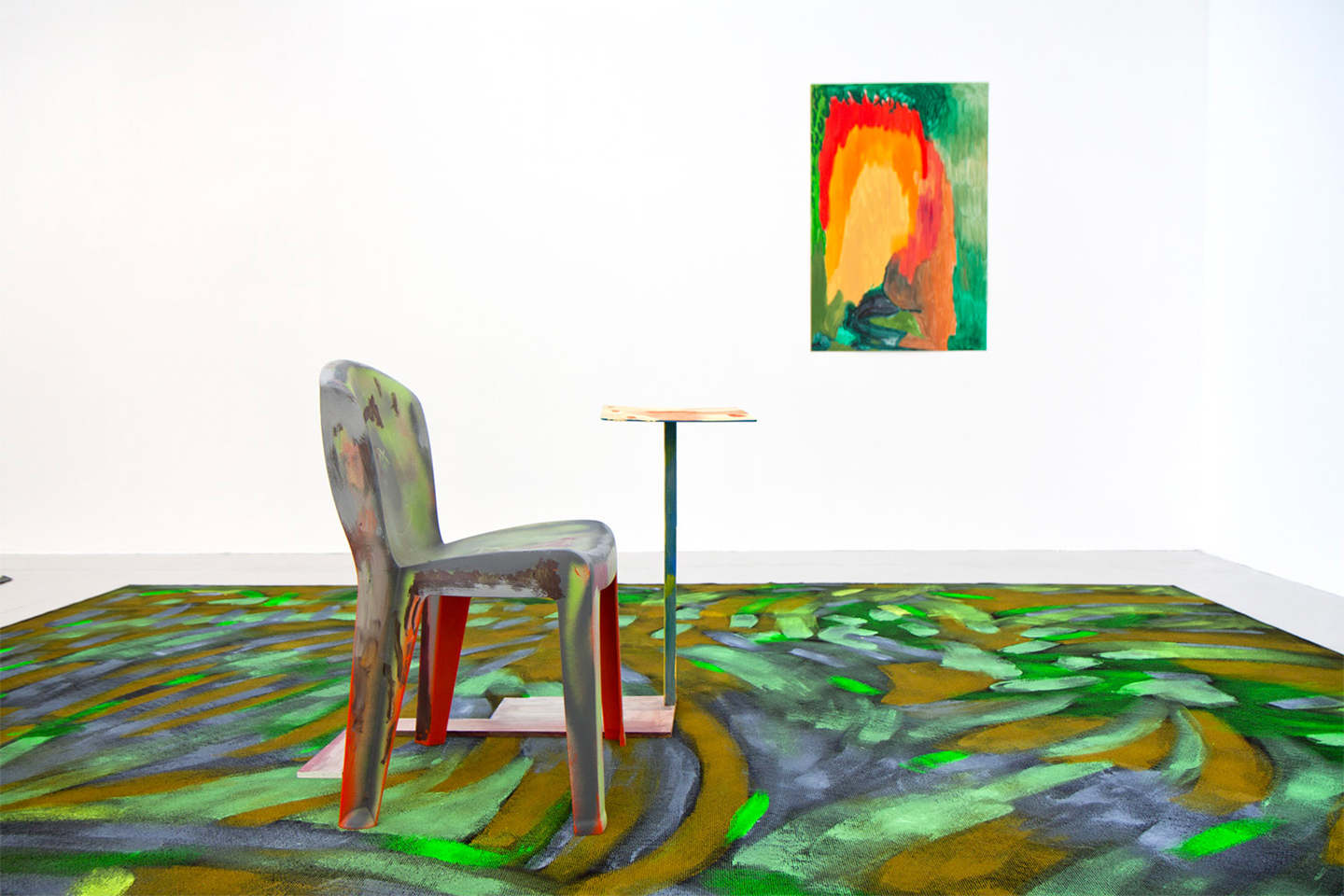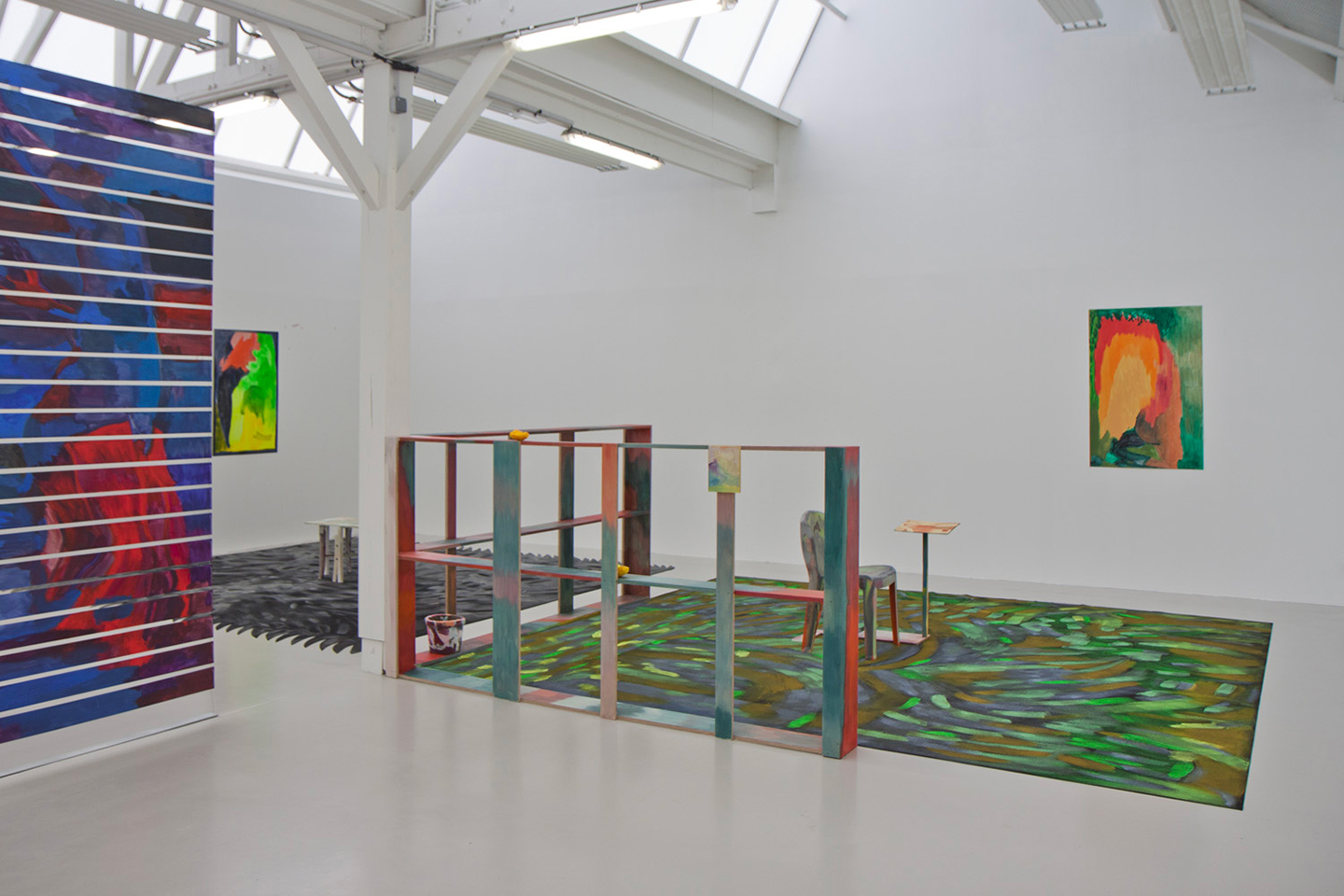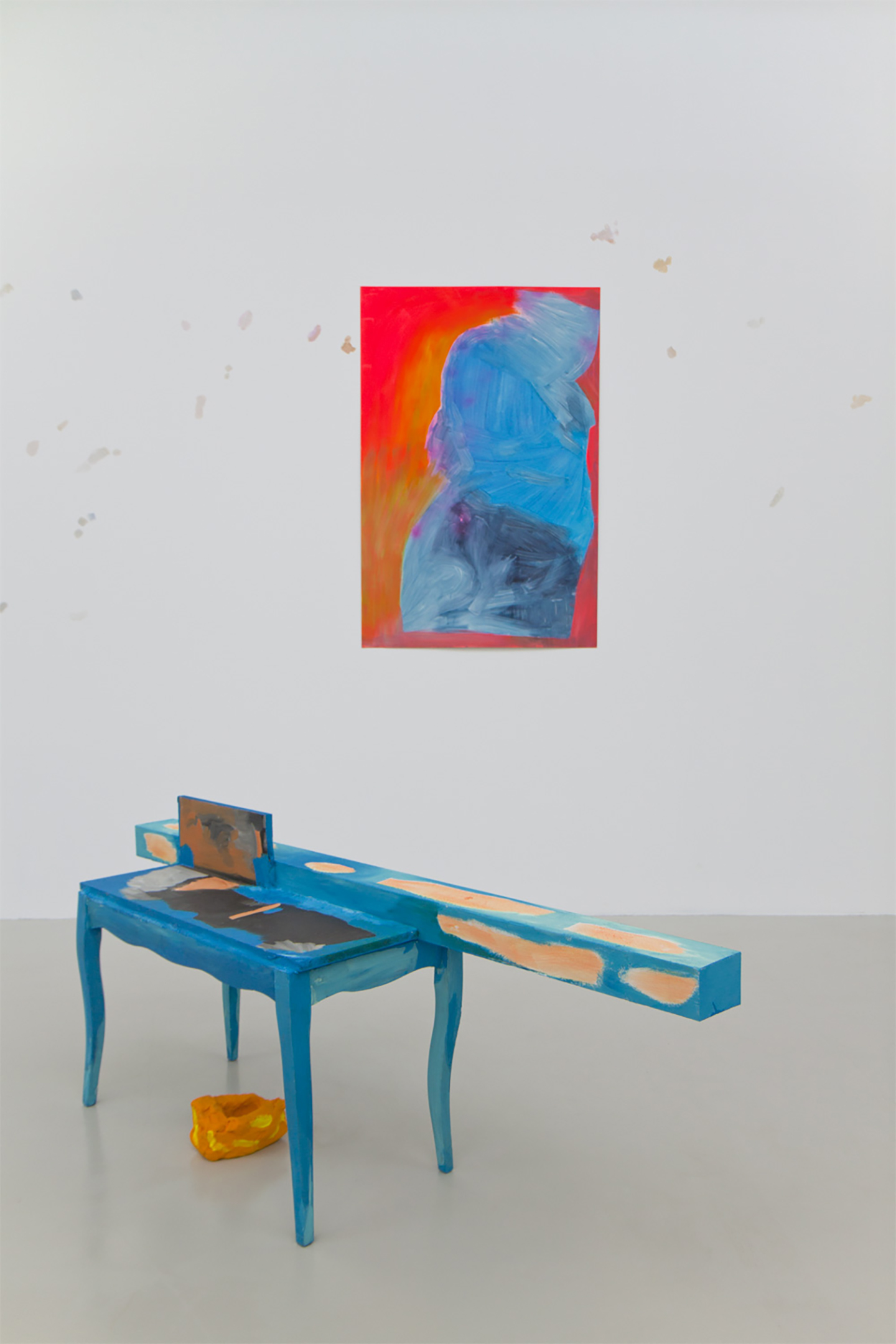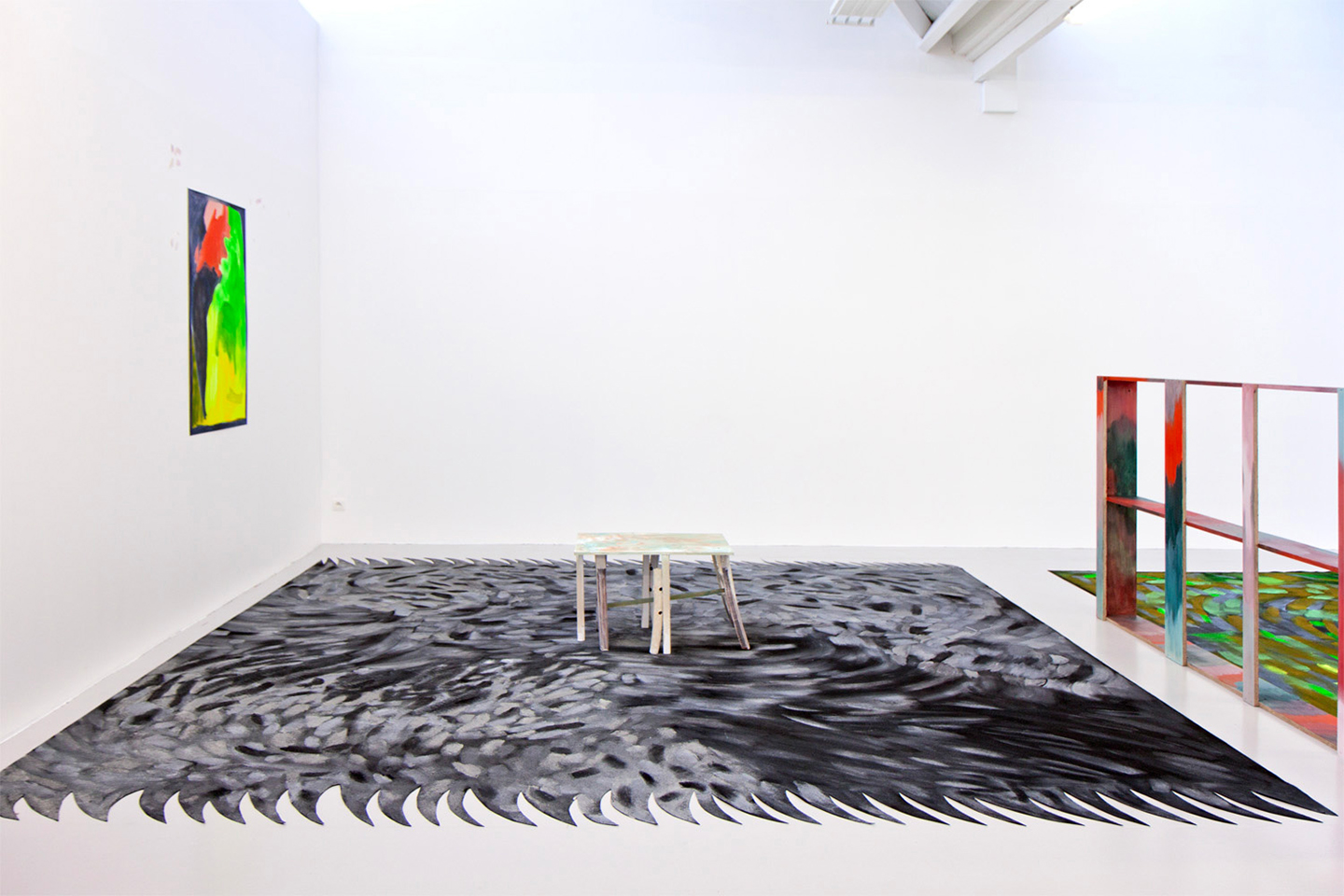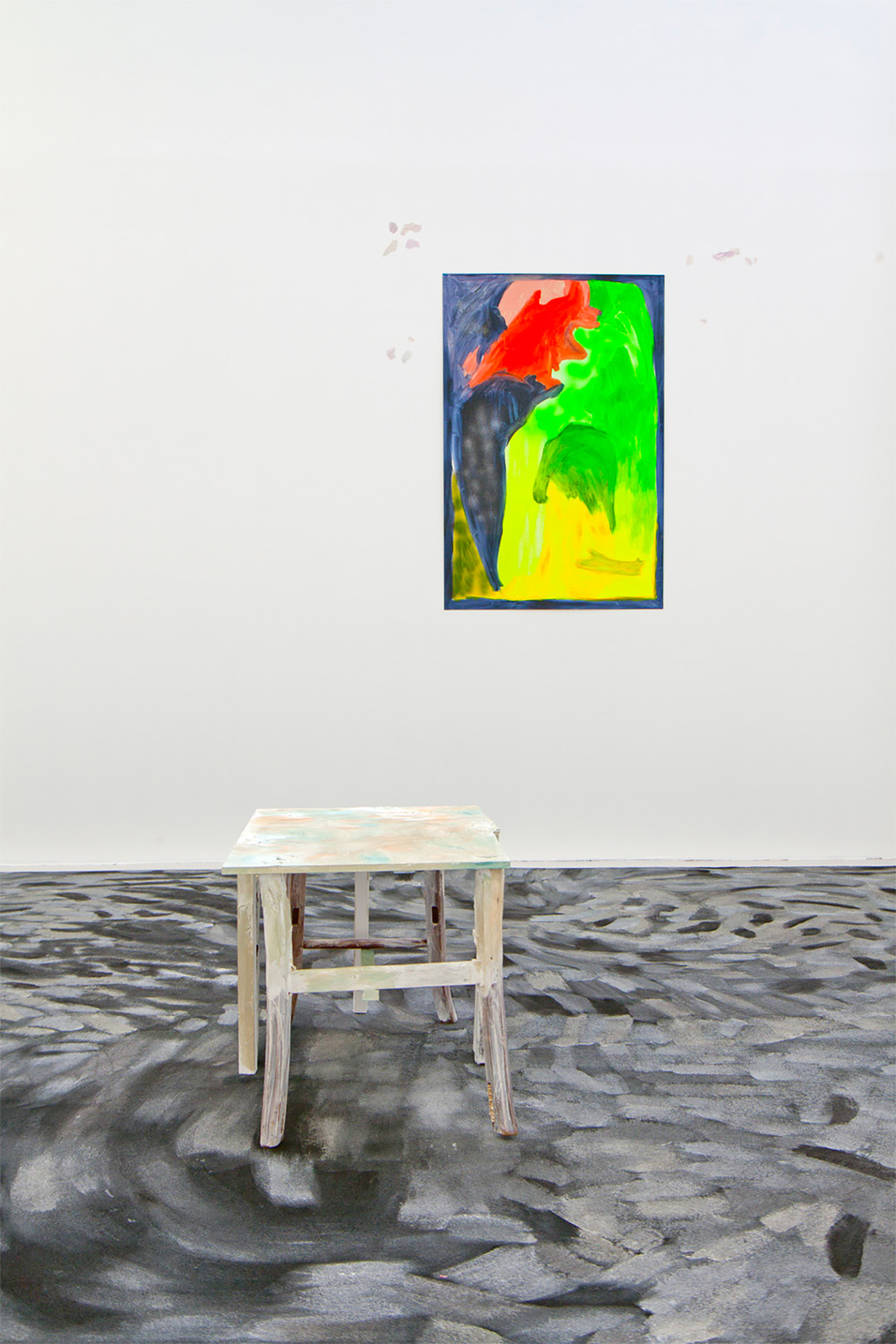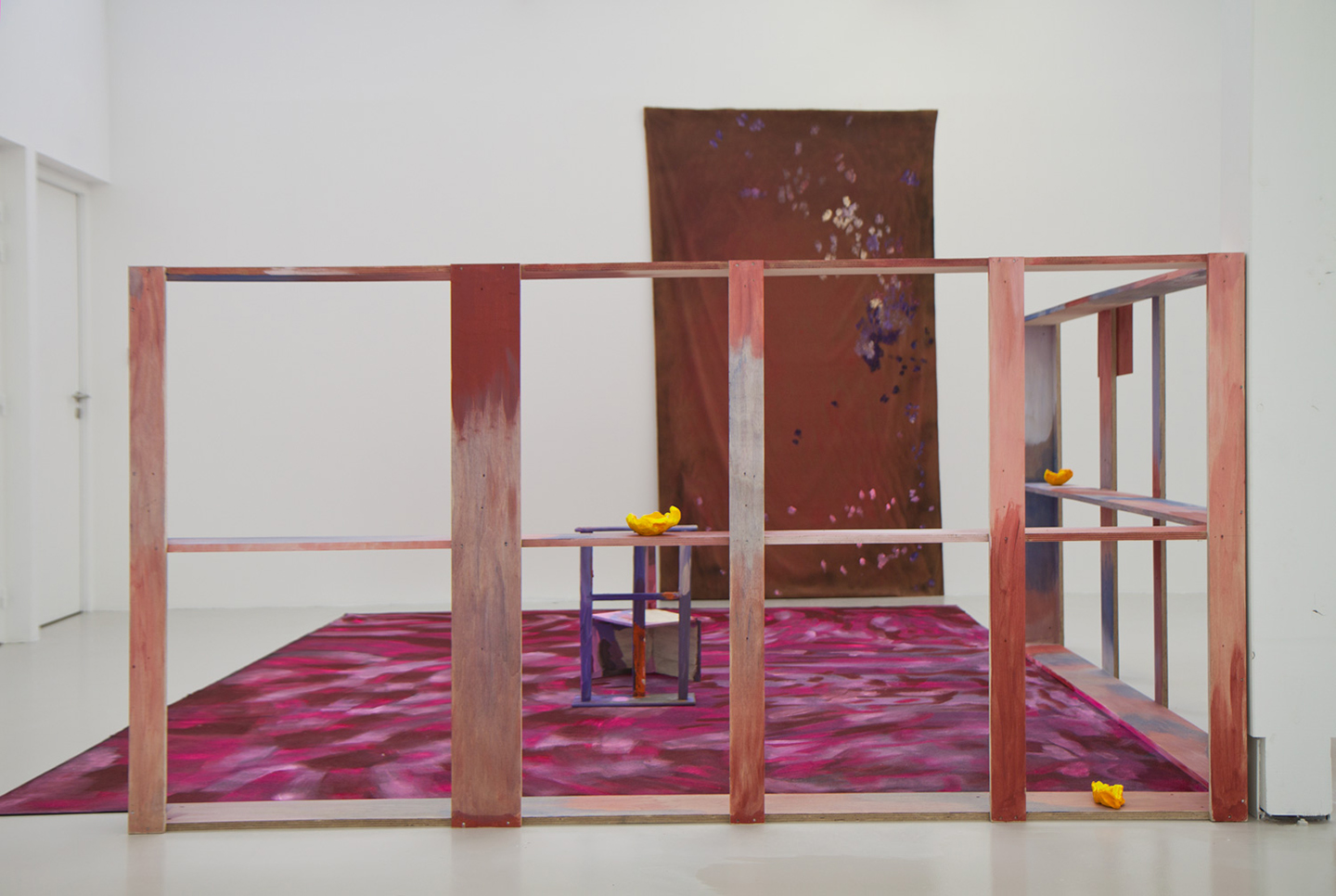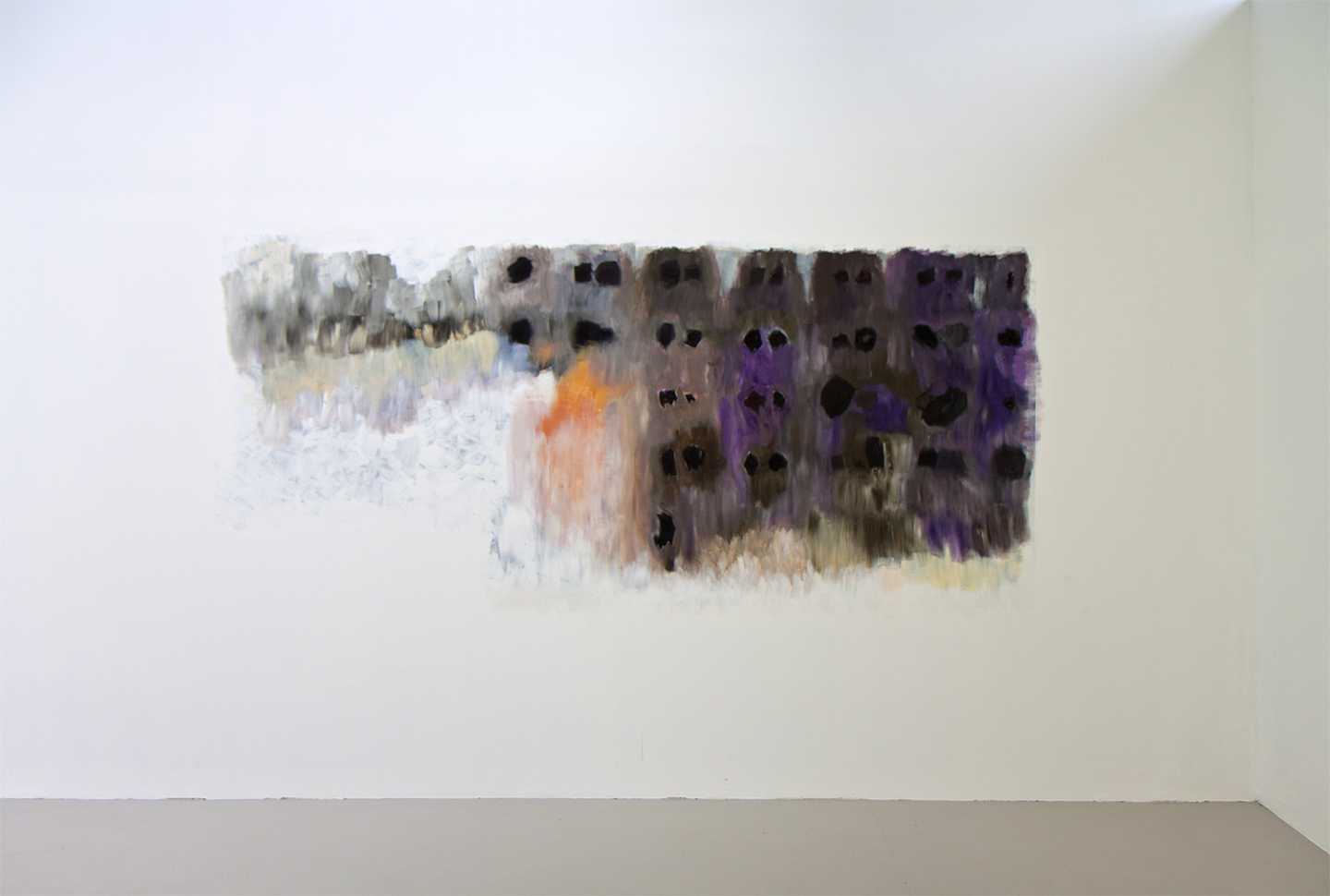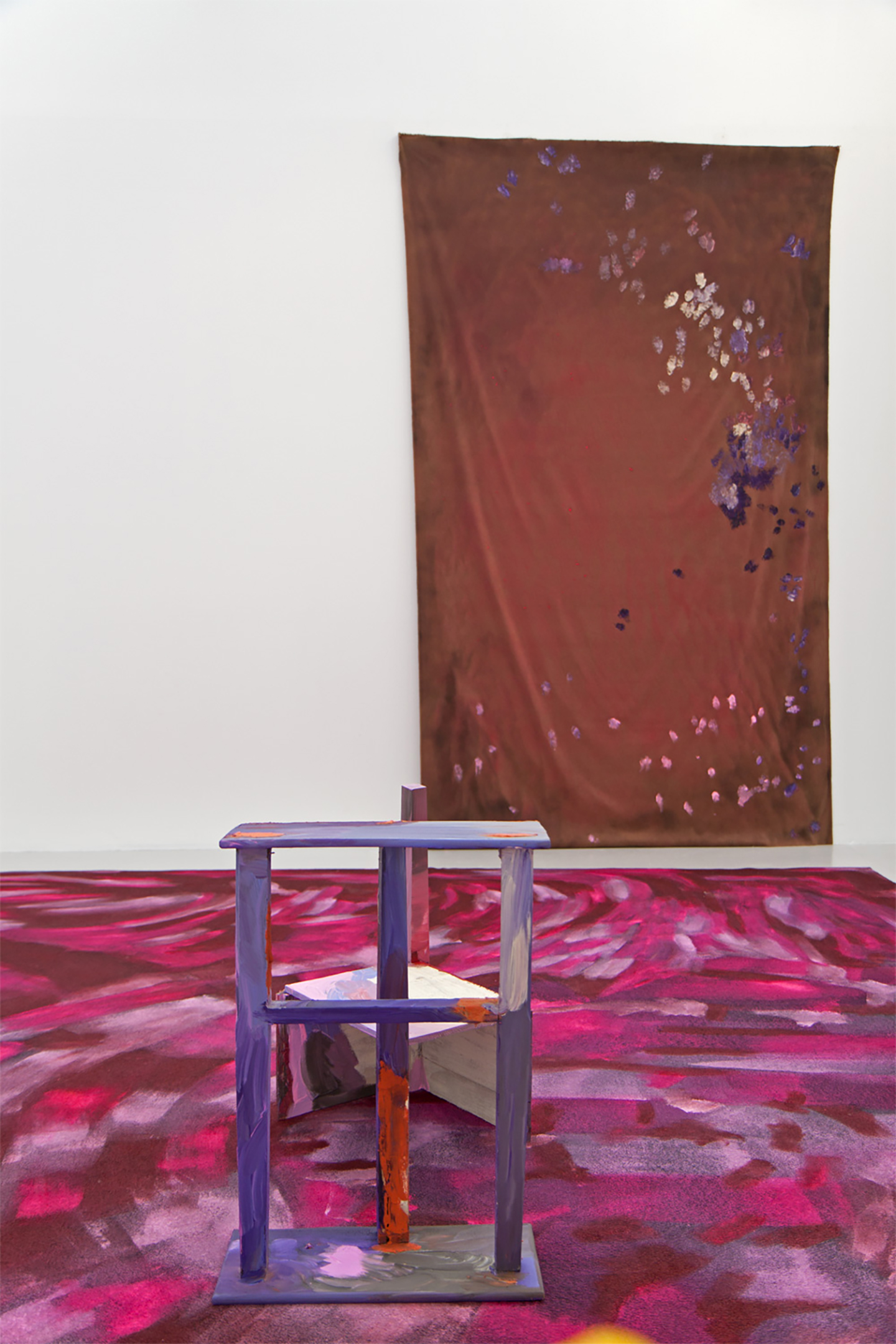 Flora Moscovici and Yoan develop in parallel their respective careers and since 2015, under the name of Mobilier Peint, a joint practice based on installations combining painting, sculpture and performance, as a conversation taking on a plastic and pictorial form. 
At the crossroads of their two practices, the artists choose furniture and objects that they dismantle, reassemble and paint. Based on these elements from everyday life, which despite their transformation remain identifiable, and on an arbitrary and limited choice of colours, they explore the history of painting and its relationship to the media on which it takes place. 
As an extension of this connection to the object, Flora Moscovici and Yoan Sorin consider 40mcube's exhibition space as a domestic space and the display itself as a layout. They design the space as a whole, both divided into several sections by Venitian blind paintings and unified by carpet paintings that cover the floor. Sculptures take place there in a systematic way, like variations of the same installation in different coloured tones, but also as the rooms of an apartment. 
In this way of inhabiting the exhibition space, paint stains on the walls fill in the fixing holes of the works from the previous exhibition, bright-coloured posters cover the walls, supports such as shelves are all furniture sculptures that keep their function and use. The objects that make up the sculptures, such as bedside table, chair, telephone bench, curtain, containers made out of clay, etc., turn out to be the artist's own furniture, with which they have previously lived. They become at the same time supports of painting, subjects to be painted, sculptures, in a spatial display of painting. For the artists, «the art centre doesn't imitate the house but becomes a space inhabited by domestic works». 

Reinforcing this idea, Mobilier Peint initiated a new research project about writings on art. They commissioned a text on their work from an author, Théo Robine-Langlois, which they gave to the musician Julien Perez to set it to music. Played in the exhibition space, this music constitutes the soundtrack of the exhibition. It brings a rhythm, an additional element of contemplation, a voice that expresses the relationships between artists, not only on artistic matters, but also on a human and an intimate point of view. By singing about paiting, inside a painted installation, the artists propose another relationship to the discourse, creating through the atmosphere a certain familiarity with the works and the exhibition, which they out into perspective from the very start with this title: «Tout cela n'est rien, c'est la vie», «It's nothing, it's just life». 
Anne Langlois 
Curated and produced by 40mcube
at 40mcube, Rennes
until 20 July 2019