CONVERSATIONS Mousse 69
Extended Stage: Monica Bonvicini
Close
1
2
3
4
5
6
7
8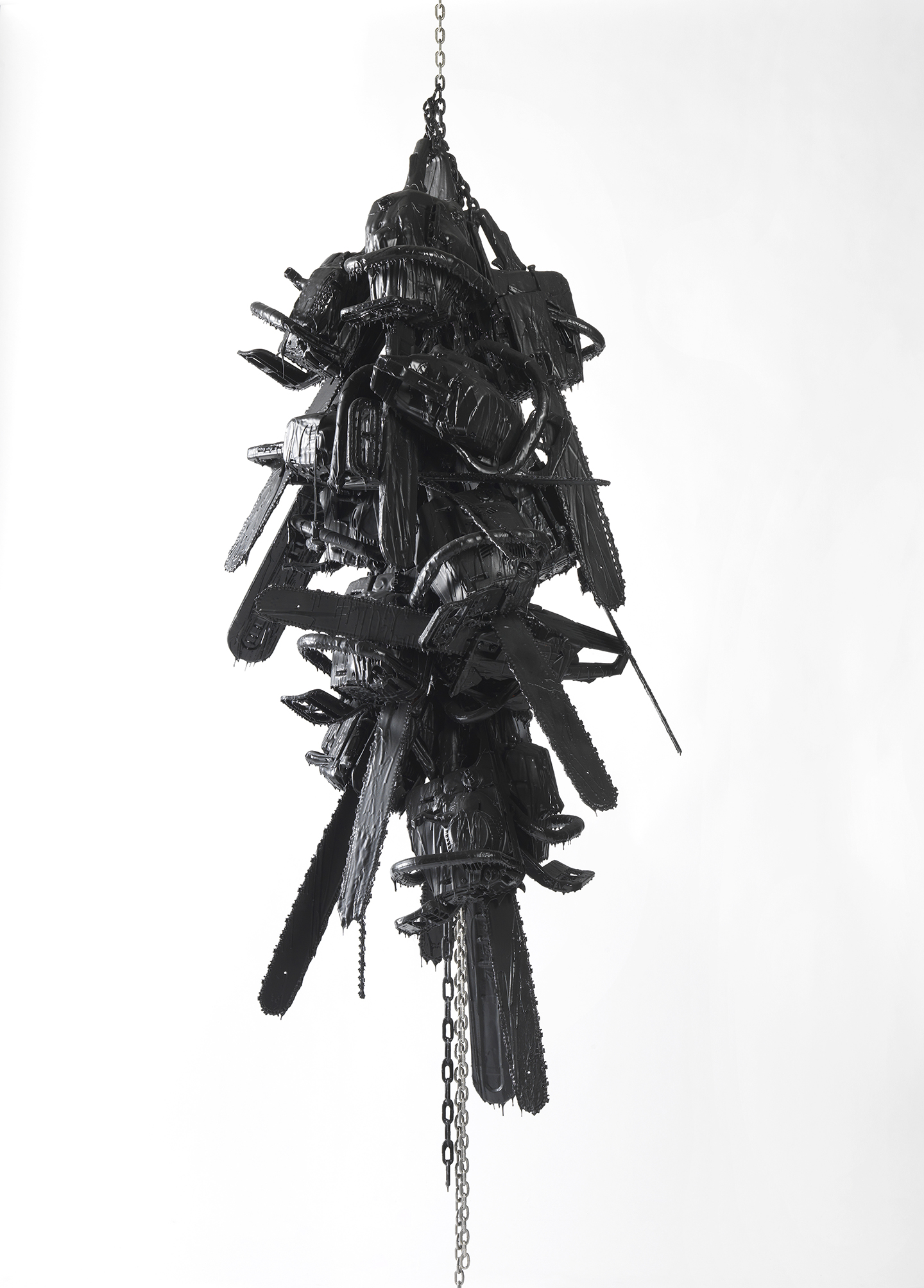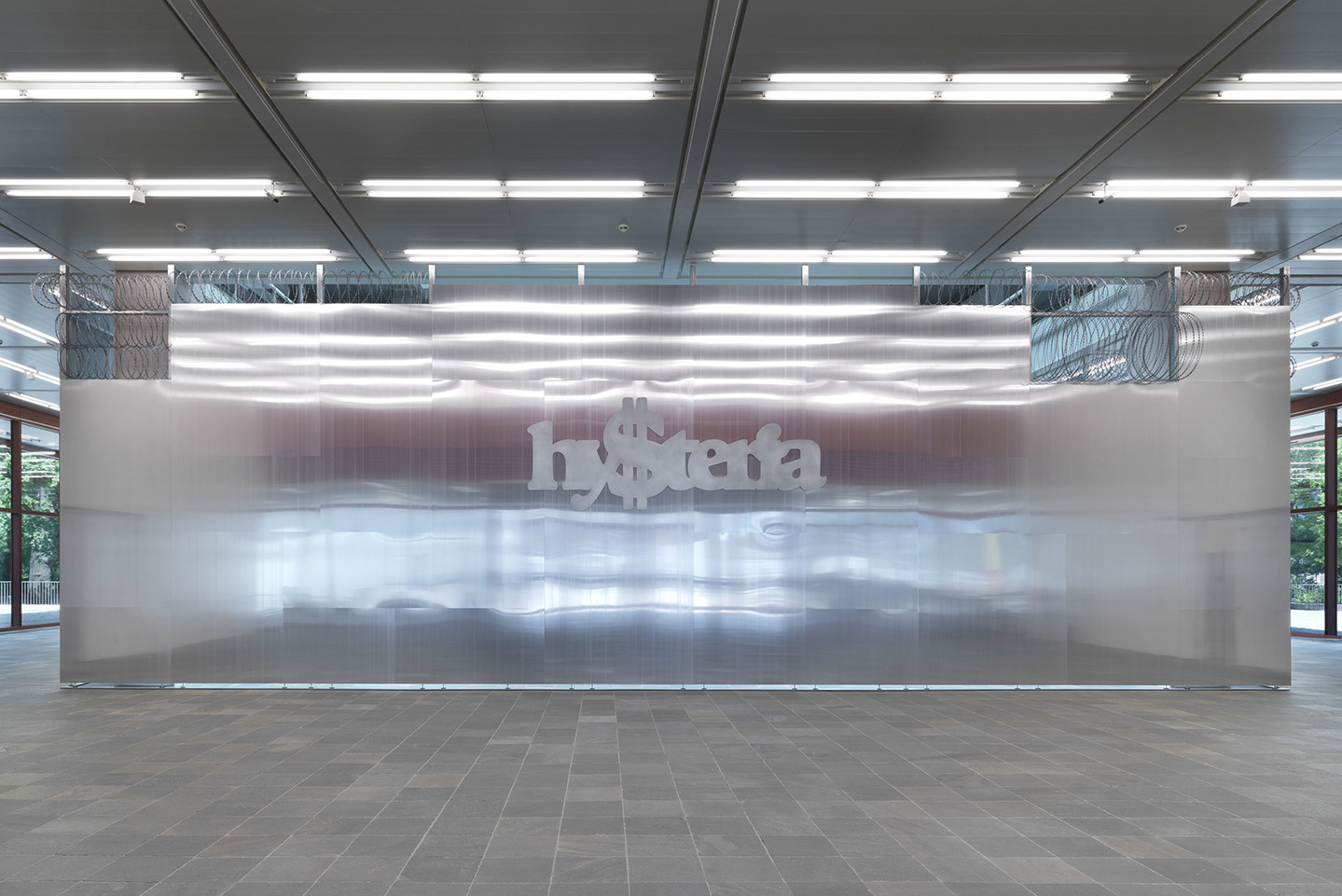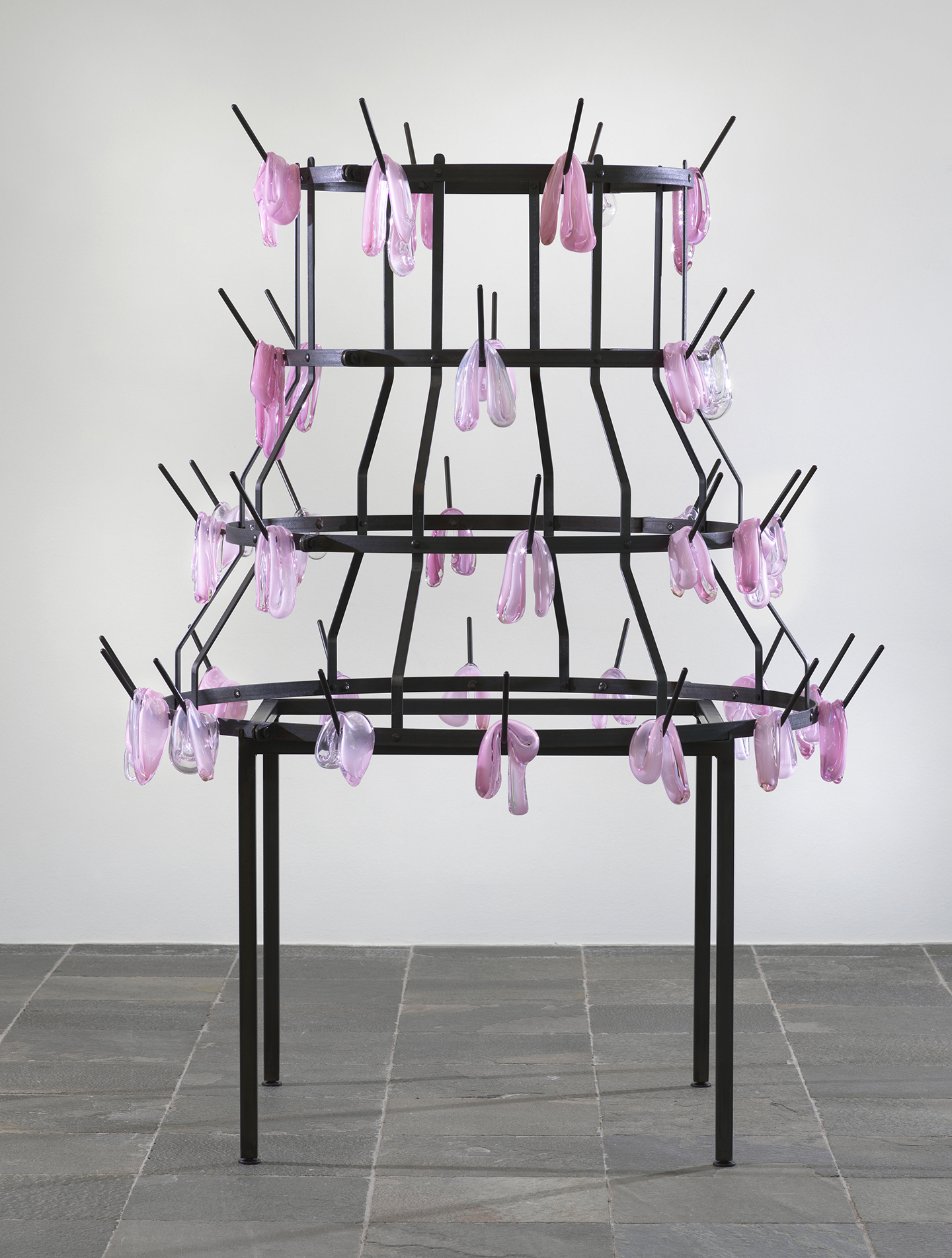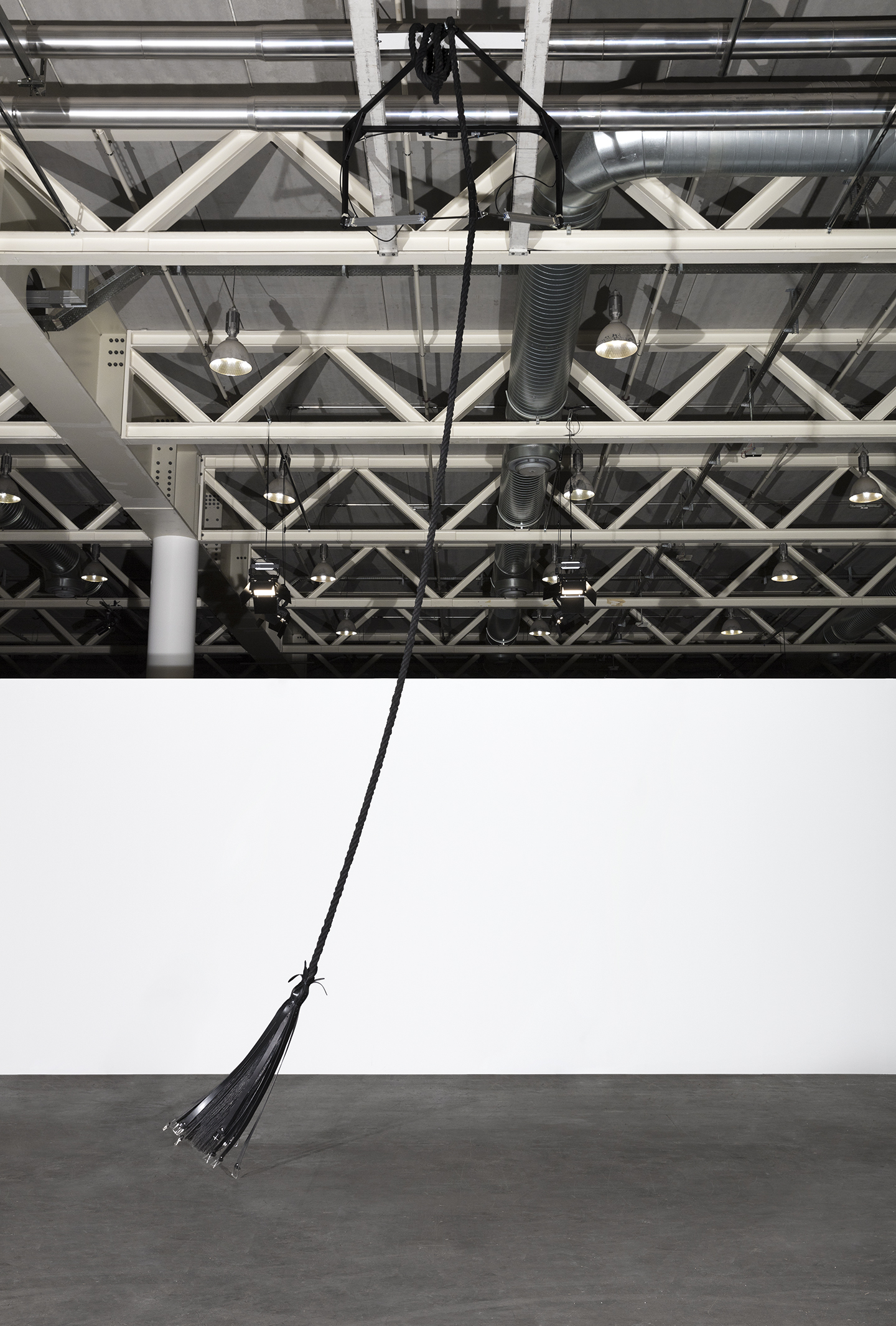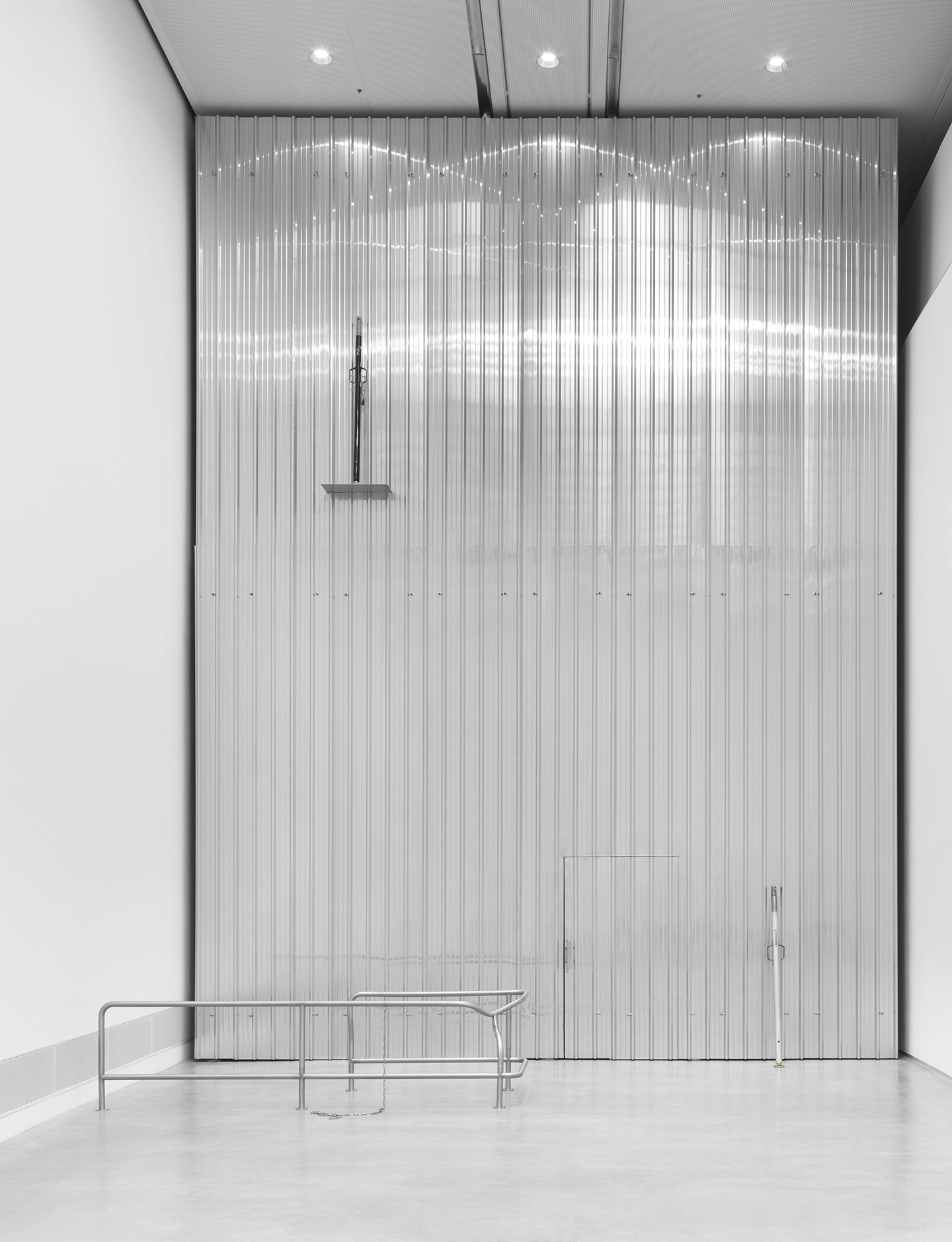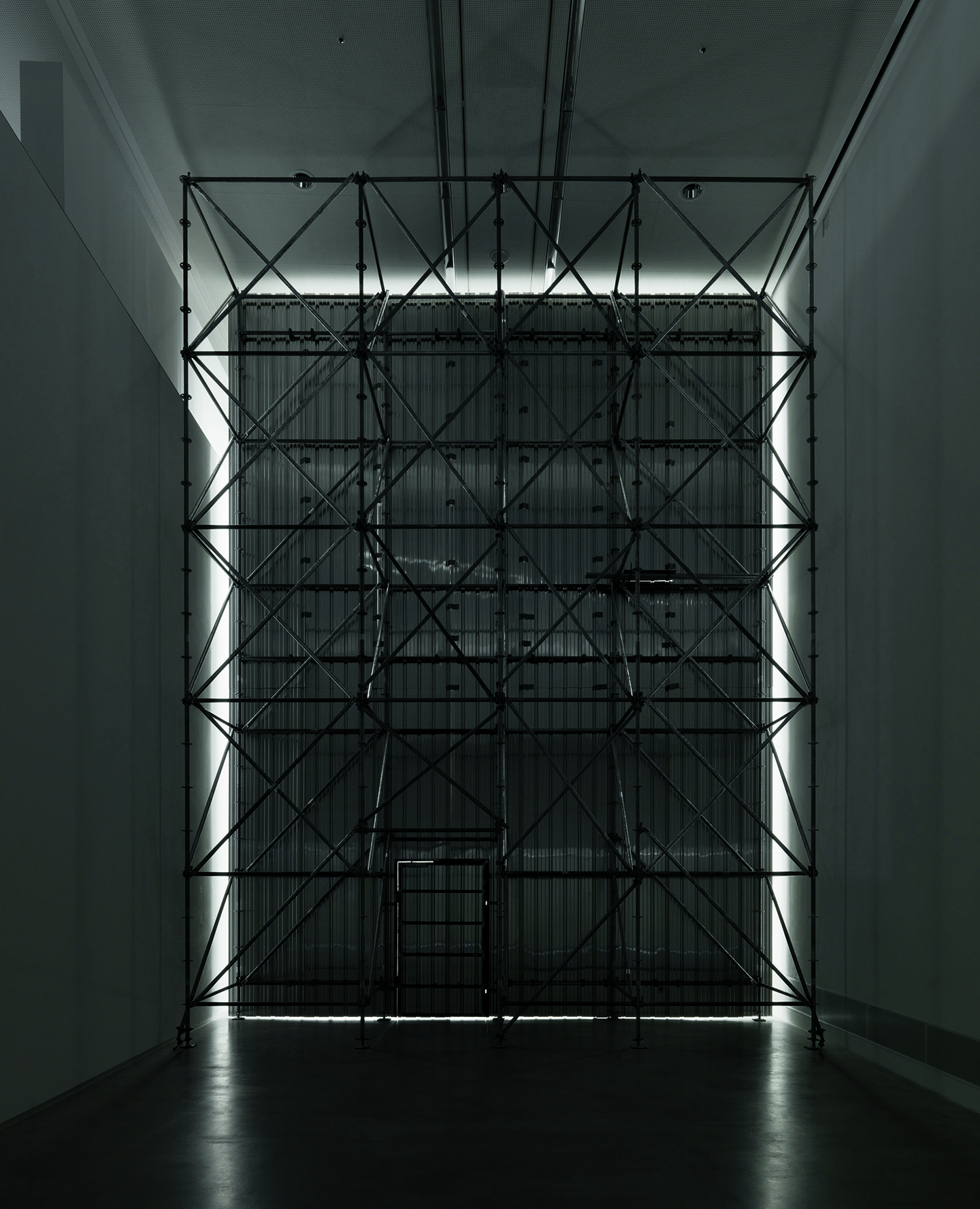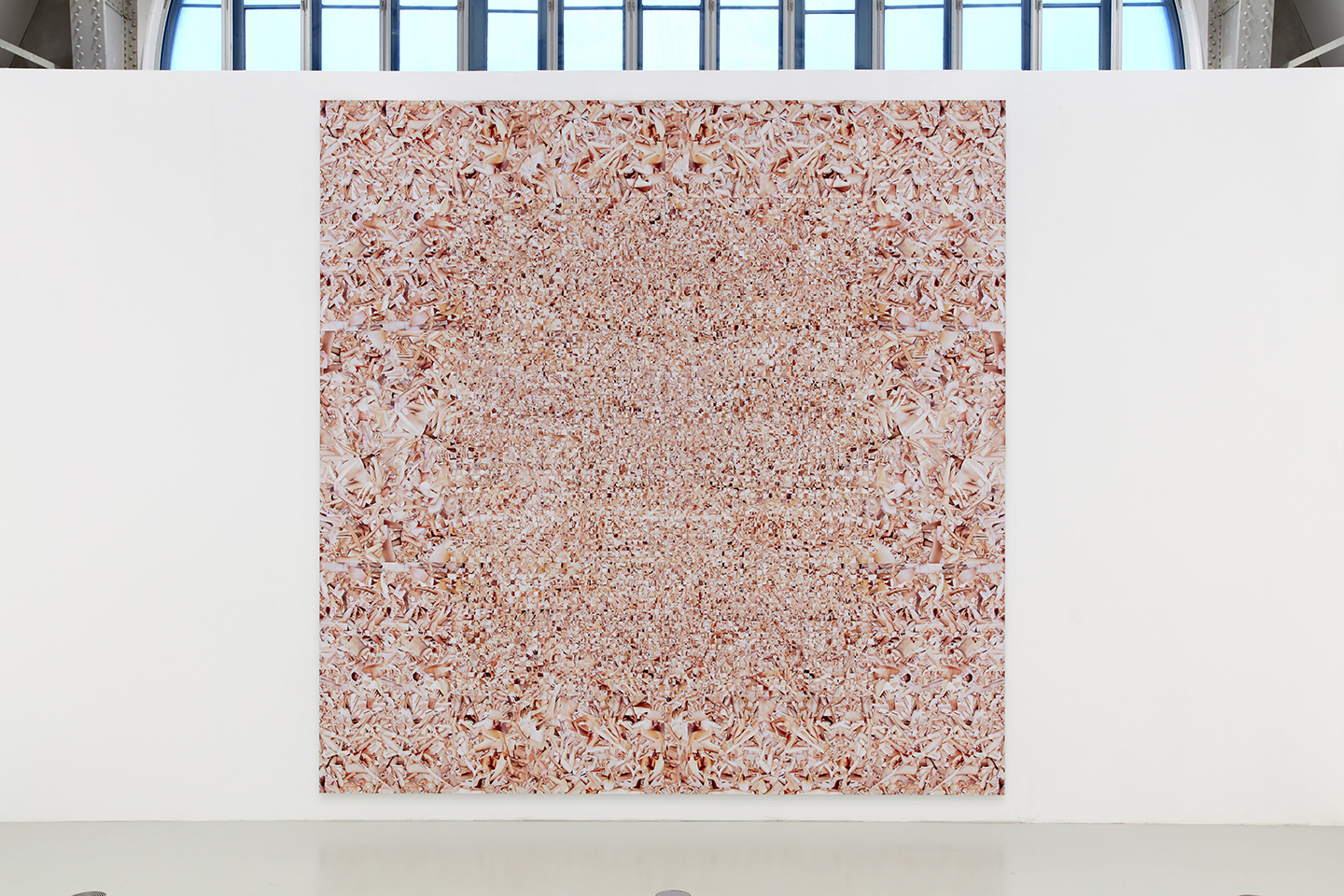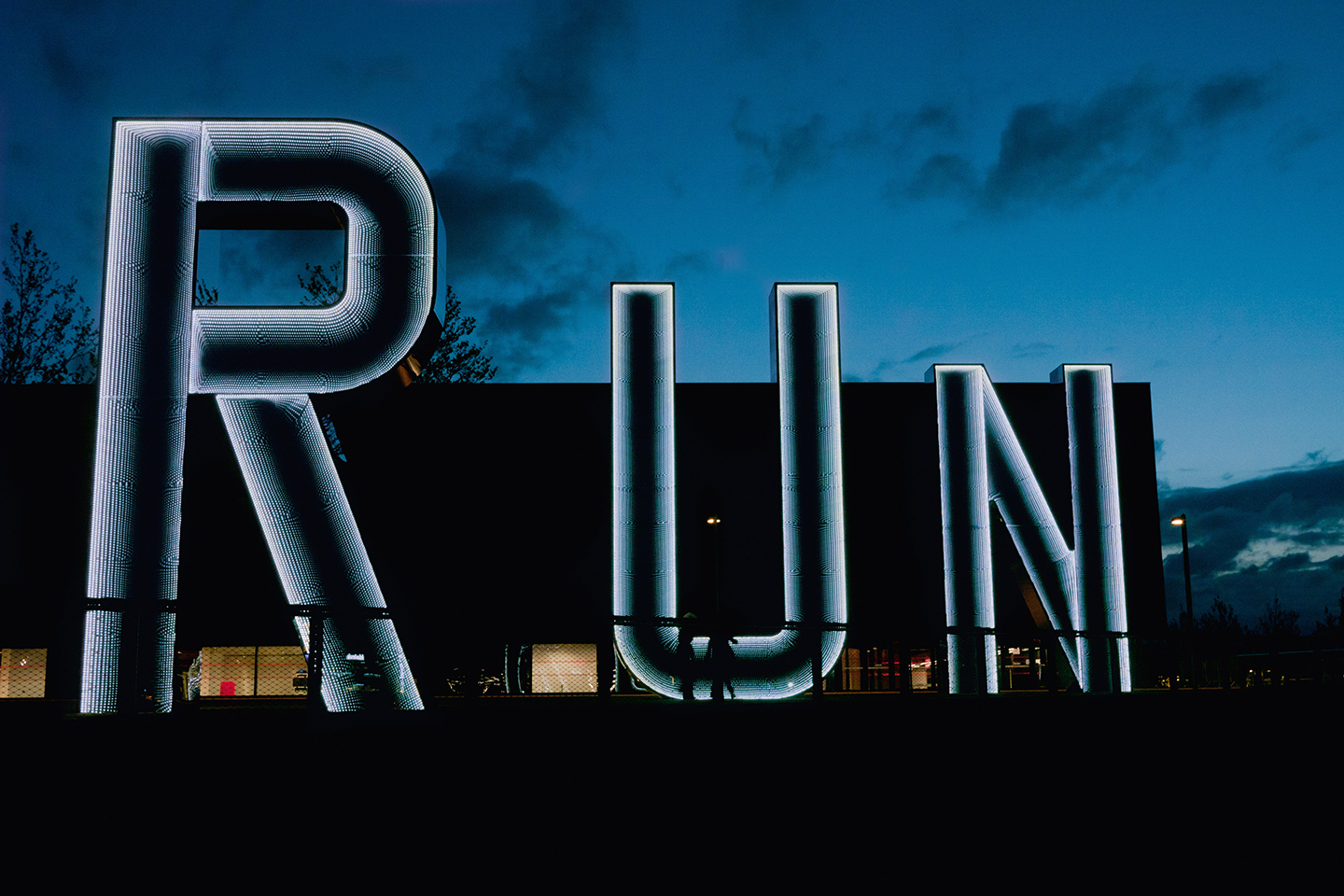 by Ippolito Pestellini Laparelli
Monica Bonvicini's practice incorporates elements of architecture, performance, photography, video, painting, and collage, exposing how architecture and the human body inhabit each other, and how the commoditization of desire and pleasure is changing corporeal experiences. Here, in conversation with OMA partner Ippolito Pestellini Laparelli, the artist discusses how twentieth-century paradigms are being deconstructed by the current financial, governmental, and climate crisis; public space, its repressive potential, and its political agenda; and physical experience in an increasingly digital society.
IPPOLITO PESTELLINI LAPARELLI: Today, when governments, politics and people are stirred by algorithmic intelligences, physical experience is less and less relevant. As architects are starting to design buildings for machines, where is that "body," and what is left of it? I believe this transition also has to do with the disappearance of spaces dedicated to bodily experiences such as discos and S&M clubs.
MONICA BONVICINI: Living in Berlin for as long as I have, it is difficult to imagine a lack of bodily experiences, discos, or S&M clubs, as they are on every corner. Yoga, pilates, fitness, and dance classes are flourishing. Sports are back big time: think of Simone Biles and Serena Williams who compare their bodies to a weapon and a machine. Digitalized society capitalizes on emotions, feelings, passions, and what I find interesting is how the commoditization and consequent aestheticization of desire and pleasure is changing expectations of bodily experiences. Those are aspects I have been working on recently, for example with the paper works Neck to Knees (2016) and Hard String (2017). Abstract and figurative, the works expand on Judith Butler's concept of the body as always already a signifier, operating at once materially and linguistically, producing, reproducing, and over-producing—abysmally—ideological subjugation over social roles, gender, and sex.
IPL: Modernity is collapsing under our own feet. Financial and political turmoil and the climate crisis are deconstructing the paradigms of the twentieth century. I'm struck by an aspect of your recent work that deals with the fragility and unpredictability of our times. It induces a reflection on the ideological and material failures of twentieth-century capitalism and seems to connect to Donna Haraway's notion of the Capitalocene. Do you think this sense of imminent collapse was already latent in your previous works? 
MB: I started this series in 2007 after I visited New Orleans in preparation for the 1st Prospect New Orleans biennial. I took pictures of broken, collapsed houses that were still very visible almost two years after Hurricane Katrina. The tragedy that happened there was not just a natural disaster. Since then I've kept making these drawings, taking photographs out of the news. At first I was concentrating on the ones in which climate change was mentioned as the possible cause; eight years ago it was less common. Some years ago I started drawing also wildfires. I am referring to the idea of the Capitalocene, and taking mostly pictures in which the simple American "family home" is recognizable. Families as architecture and economics are always dysfunctional. I think fragility is inherent in aggression.
IPL: Public space—and its repressive potential—seems to be a recurrent theme for you, too. In the past thirty years privatization has taken over, control is more pervasive, and self-representation has replaced collective representation. Can public space still be truly political?
MB: Yes, I think so. We are seeing it now in Hong Kong. Today a large demonstration is happening in London against the Parliament shutdown. I am not a fan of smart cities, I believe there is nothing so strong as when people talk and march together.
IPL: I think you are a great artist and a great architect. I'm fascinated by your ability to combine space, time, and sound. Are you thinking to expand your investigations to theater or even actual architecture?
MB: I have in fact done some theater stages, for the director Ulrich Rasche, in Berlin and Vienna. This year I worked on the concept, staging, and costumes for Turandot, a commission by the Venice Biennale and the Teatro La Fenice that unfortunately got cancelled just a few months before the premiere. I really hope to be able to realize it somewhere else. Actual architecture would be something I would consider.
IPL: Cities leave a cultural imprint. I fled Milan more than fifteen years ago, but I never lost the attitude I grew up with and that is rooted in the city, which is to consider any form of design a multidimensional and interdisciplinary practice. You have lived and studied in many places and settled finally in Berlin. In which ways that city has impacted your practice?
MB: I grew up in the fog of the Po valley where people are laborious, serious, but the anarcho-techno-underground culture of 1990s Berlin—as well as the community-oriented, liberated, feminist, critical, slightly crazy and hippie California, where I studied and later worked and taught—has also had a big impact on me. In general I like industrial places, cities always changing, growing, building.
Monica Bonvicini's multifaceted practice—which investigates the relationship between architecture, power, gender, space, surveillance and control—is translated into works that question the meaning of making art, the ambiguity of language, and the limits and possibilities attached to the ideal of freedom. Bonvicini has had solo exhibitions at many renown institutions and has been featured in biennials all over the world. Sculptures by Bonvicini are permanently installed in Queen Elizabeth Olympic Park, London and on the Bjørvika Fjord in front of the Oslo Opera House. Her latest solo show, Unrequited Love, is currently on view at Galleria Raffaella Cortese, Milan.
Ippolito Pestellini Laparelli joined OMA in 2007 and became a partner in 2014. His work there focuses on research, curation, scenography, and preservation. He co-curated Manifesta 12 (2018) in Palermo and has led and edited OMA's urban studies on the Sicilian city, which has been published as the Palermo Atlas. Projects he has led include the renovation of Kaufhaus des Westens (KaDeWe) in Berlin (ongoing); Panda, a research and exhibition for the 2016 Oslo Triennale focused on the controversial impact of digital sharing platforms; the transformational design of the sixteenth-century Fondaco dei Tedeschi in Venice (2016); Monditalia, a multidisciplinary exhibition focused on the current status of Italy presented at the 2014 Venice Architecture Biennale; scenography for the Greek theater of Syracuse in Sicily (2012); and the co-curation of Cronocaos, OMA's exhibition on the politics of preservation at the 2010 Venice Architecture Biennale. Through collaborations with different brands, including Repossi, Galleries Lafayette, Knoll, and Prada, his activity extends to product design, temporary installations, and the art direction of videos and publications. He contributes to exhibition design for Fondazione Prada, with projects such as When Attitudes Become Form: 1969/2013. Laparelli holds a master of architecture degree from the Politecnico di Milano. He teaches at the Royal College of Arts in London and at TU Delft in the Netherlands.