Mousse #32 out now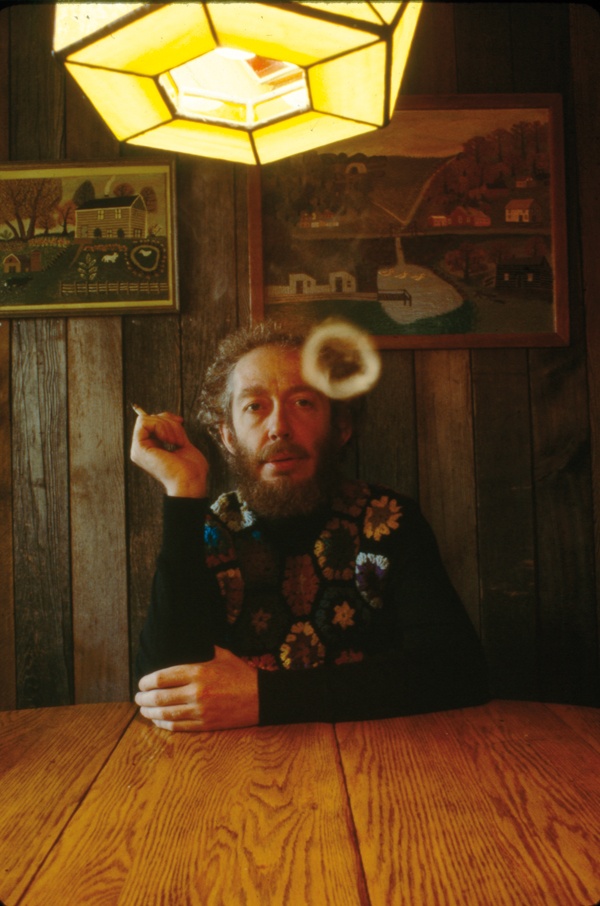 February – March 2012
In this issue…
Stan Douglas has a fascinating method for producing his series: identification. For "Midcentury Studio", Douglas dons the garb of a Canadian news photographer and war veteran. In a conversation with Monika Szewczyk, the artist discusses this work and the recent "Disco Angola".
Elisabeth Lebovici converses with Barbara Hammer to retrace the artist's career and delve into two recent works, one on Claude Cahun and Marcel Moore, the other on Maya Deren, touching on themes of gender, role and discrimination.
In Buffalo, in March 1984, Susan Krane and Bruce Jenkins interviewed Hollis Frampton, shortly before his death. The tapes, which Jenkins has retrieved from his archives 28 years later, offer an extraordinary conversation/performance of the American artist in LOST & FOUND.
For the fourth interpretation of WHAT'S ALTERNATIVE? ALTERNATIVE TO WHAT?, Vincenzo de Bellis introduces us to the thinking of Thomas Boutoux, who approaches the topic from a truly unusual vantage point, with a parable taken from the music industry.
What role can a revolutionary play today? Starting with this conundrum, in PORTFOLIO Michele Robecchi zooms in on the revolutionary practice of Theaster Gates, the artist from Chicago who willfully defies categorization.
"What makes today's use of ceramics so different, so appealing?" and what makes the potter's wheel start spinning again? In this speculative excursus, Dieter Roelstraete considers various explanations, from a "return to craftsmanship" to the desire for authenticity guaranteed by the magic of making things.
What images and objects can be called "iconic"? For Nick Currie, an English musician, the cover of Abbey Road by the Beatles might be an icon… yet there is something that goes beyond its mythological status and even seems to contradict it. Currie wants to know why.
Mark di Suvero and Mark Handforth have more in common than a given name and the fact that they were both born in China. A conversation reveals their overlaps, from the love of potent craftsmanship and sculptural presence, to faith in the force of cooperation.
João Ribas and Kate Fowle ask 10 institutional figures to offer opinions on the role of art in the new socio-political and economic context, and on the meaning of the term "global" (or "international") in Beirut, Abu Dhabi, Montevideo, Gaza…
For NICE TO MEET YOU: Gigiotto Del Vecchio talks with Natalie Czech about texts that become images, and vice versa; Vincent Honoré investigates negative space in the works of Eddie Peake; Aaron Angell talks with Adnan Yildiz about the intense material quality of his work.
Though he has gained worldwide renown as a writer, for Tom McCarthy art is the sole custodian of that literary modernism that springs from the circular structure that fascinates him so much. The form returns in this in-depth conversation with Francesco Manacorda.
–
Reporting from:
BERLIN – Yngve Holen loves to grasp ideas. Mostly he does it with powerful water jets, dissecting a series of objects: for example, a sink can become two perfect fruit bowls. Timo Feldhaus takes a detailed look at this particular process.
LONDON – In the beginning there was The Shop, part gallery, part hang-out, which Sarah Lucas and Tracey Emin created and ran together in the 1990. Today Situation opens its doors. Nicolas Cullinan met with Sarah Lucas.
NEW YORK – The symbolic language of monuments and memorials, capable of motivating grassroots movements and public demonstrations, is the field of research and practice of Iman Issa, who converses with Mai Abu ElDahab, the curator who has shared her experience of the early 2000s in Cairo.
LOS ANGELES – "State of Mind" at the Orange County Museum was the first extensive overview of Conceptual Art in the 1970s in California. Jens Hoffmann talks it over with the curators Constance Lewallen and Karen Moss, and with Lynn Hershman, Martha Rosler, Allen Ruppersberg and Stephen Kaltenbach.
–
TEN FUNDAMENTAL QUESTIONS OF CURATING is a project conducted by Jens Hoffmann and sponsored by Fiorucci Art Trust and Mousse Publishing, to explore the many faces of the curator. The eighth of ten dossiers presents Chus Martínez who asks "What is the future of art?".
–
Plus:
"The museum is a school: the artist learns to communicate, the audience learns to make connections": starting with this big written installation on the facade of the Museo del Barrio in New York by Luis Camnitzer, the latter and Sam Durant discuss the relationship between art and pedagogy.
In collective memory, Charlemagne Palestine is a legendary artist, composer and performer with a peculiar ritual style. But few people know about his adventurous background: learn all about it in this interview with Hans Ulrich Obrist.
Does an ethics of curating exist? What is the "moral" responsibility of the curator with respect to the art he or she decides to show? Jens Hoffmann and Peter Eleey discuss the concepts of limit and abuse in their respective curatorial practices.
What is friendship? For REPRINT, Céline Condorelli explores the territory of elective affinities through the letters and the writings exchanged between Hannah Arendt e Mary McCarthy.
Starting with the vivid literary impact of The Assistants by Robert Walser, Fionn Meade looks through a series of works inhabited by "assisting" figures or composed of scenarios populated by semi-human presences and object-surrogates, repositories of memory and producers of deviation.
Is there something outside of painting that gives it meaning and/or power? Nicolás Guagnini asks Cheyney Thompson. The two artists weave a discussion at dagger point and a complex examination of form, content and the painting "profession".
David Robbins and Stephan Dillemuth have both conveyed their ideas in different forms: books, objects, films or TV, projects that are alternatives to the classic gallery show. Here they discuss the possibility of art production outside of institutional contexts.
–
Cover – Hollis Frampton photographed by Marion Faller, ca. 1977. © Hollis Frampton Estate
Courtesy: Anthology Film Archives