CONVERSATIONS
In Your Mouth Everything Dies: Lorenzo Scotto di Luzio
Close
1
2
3
4
5
6
7
8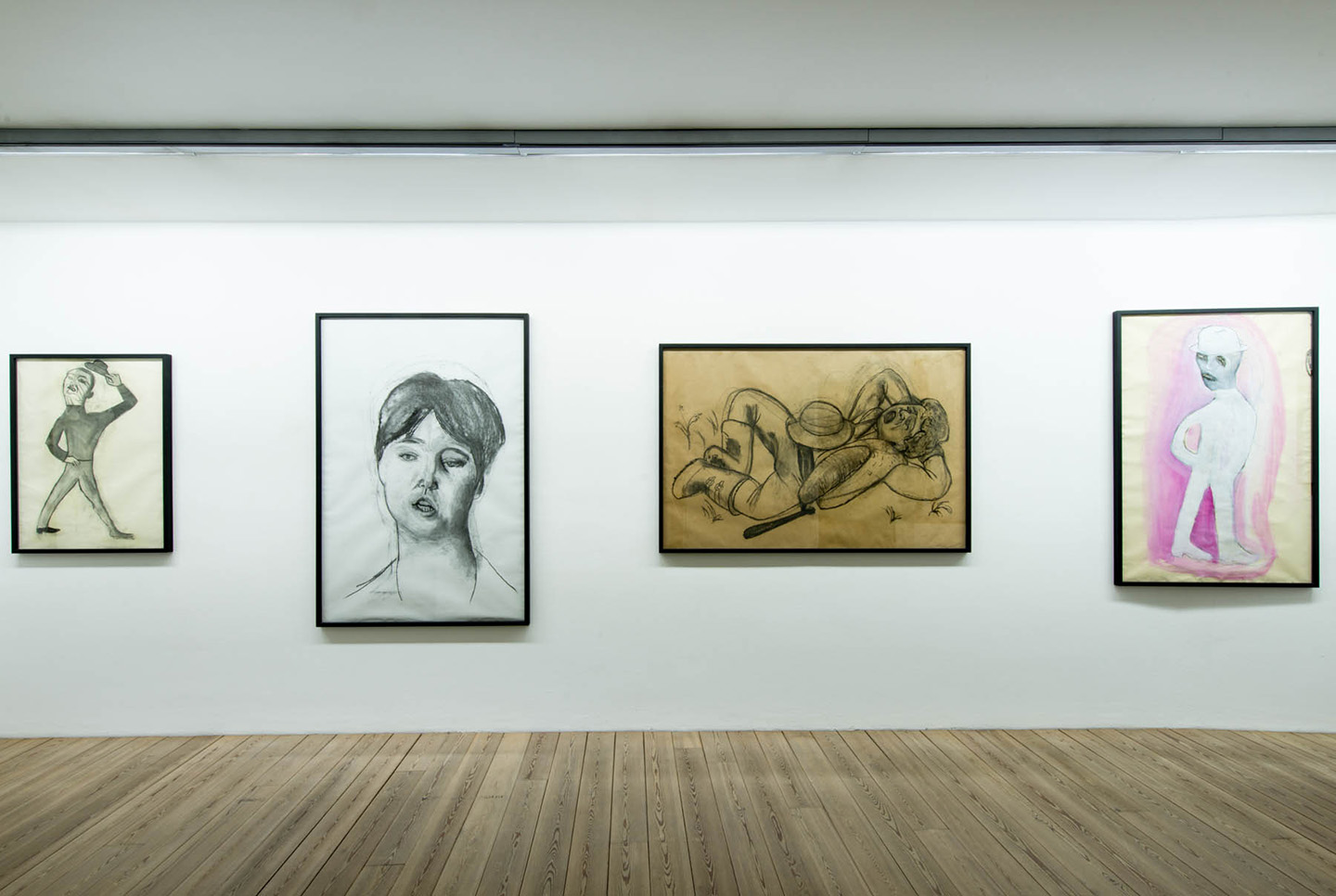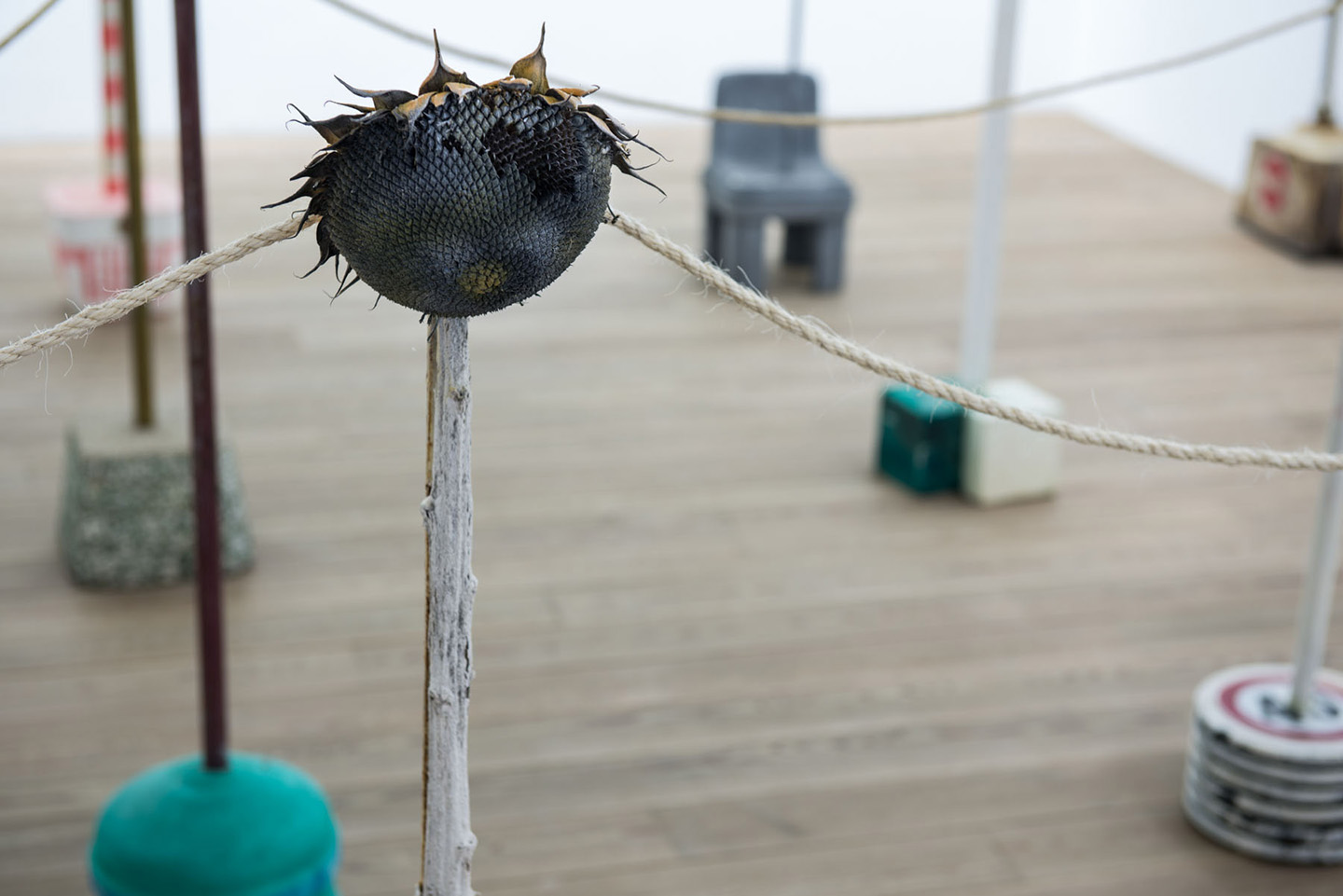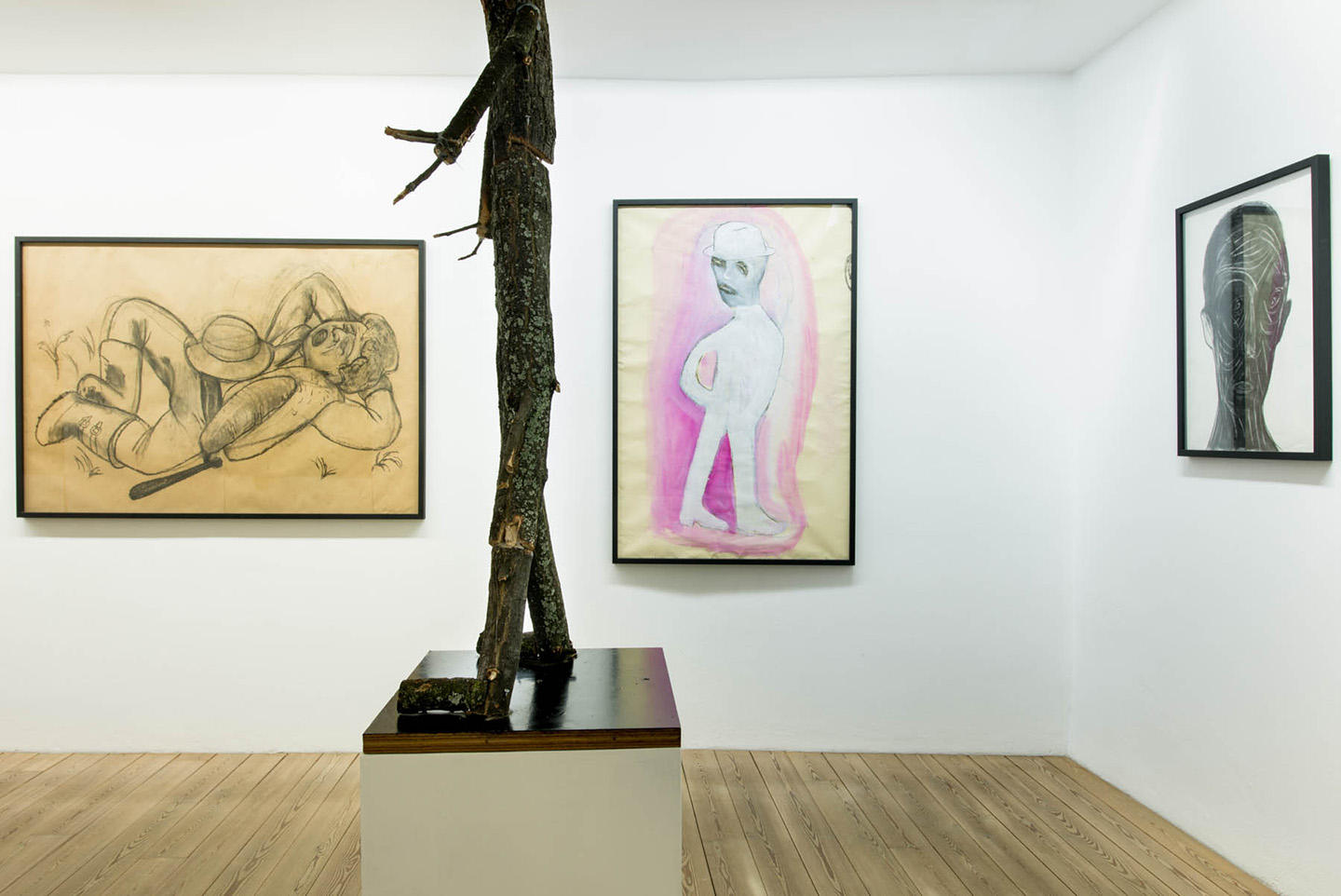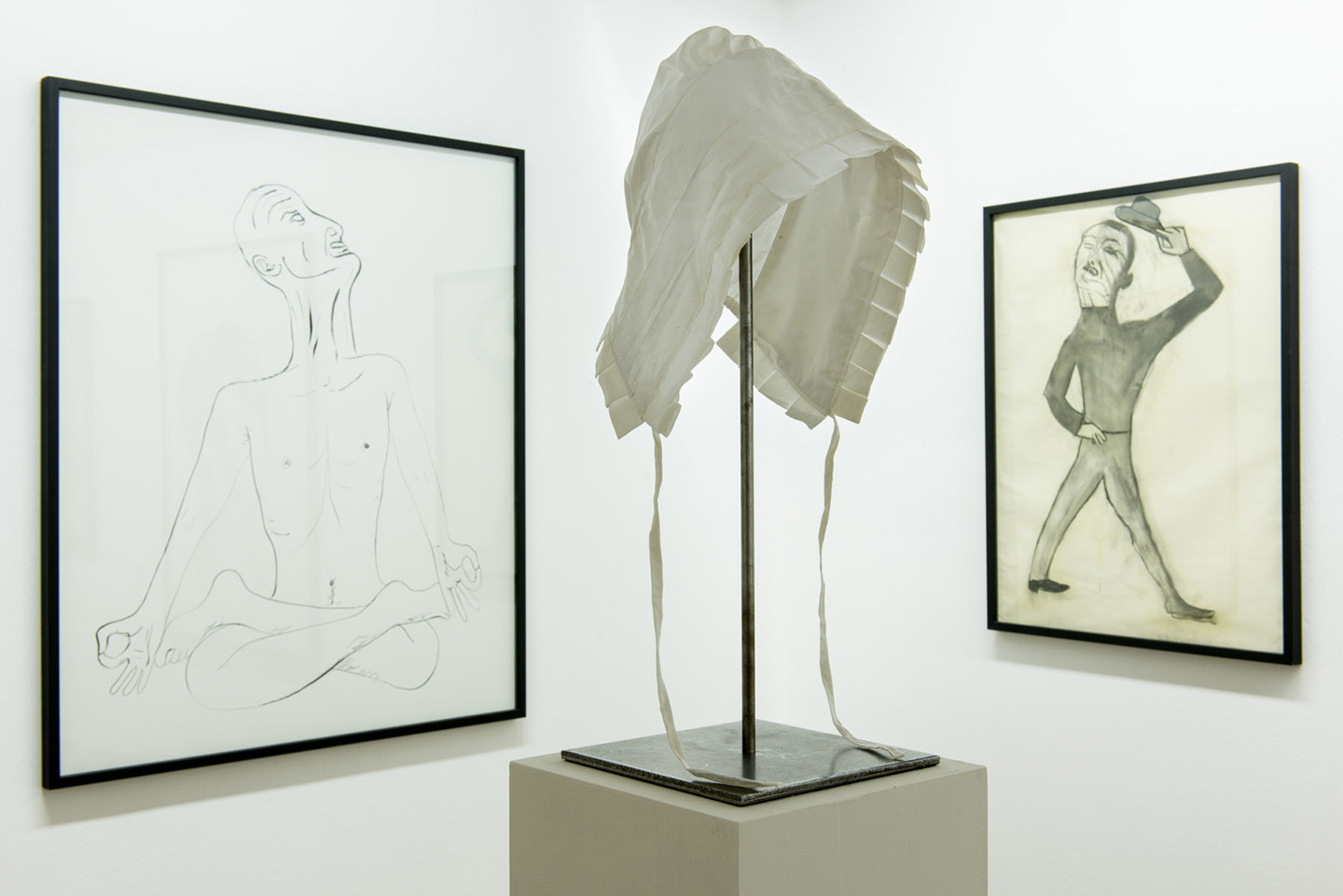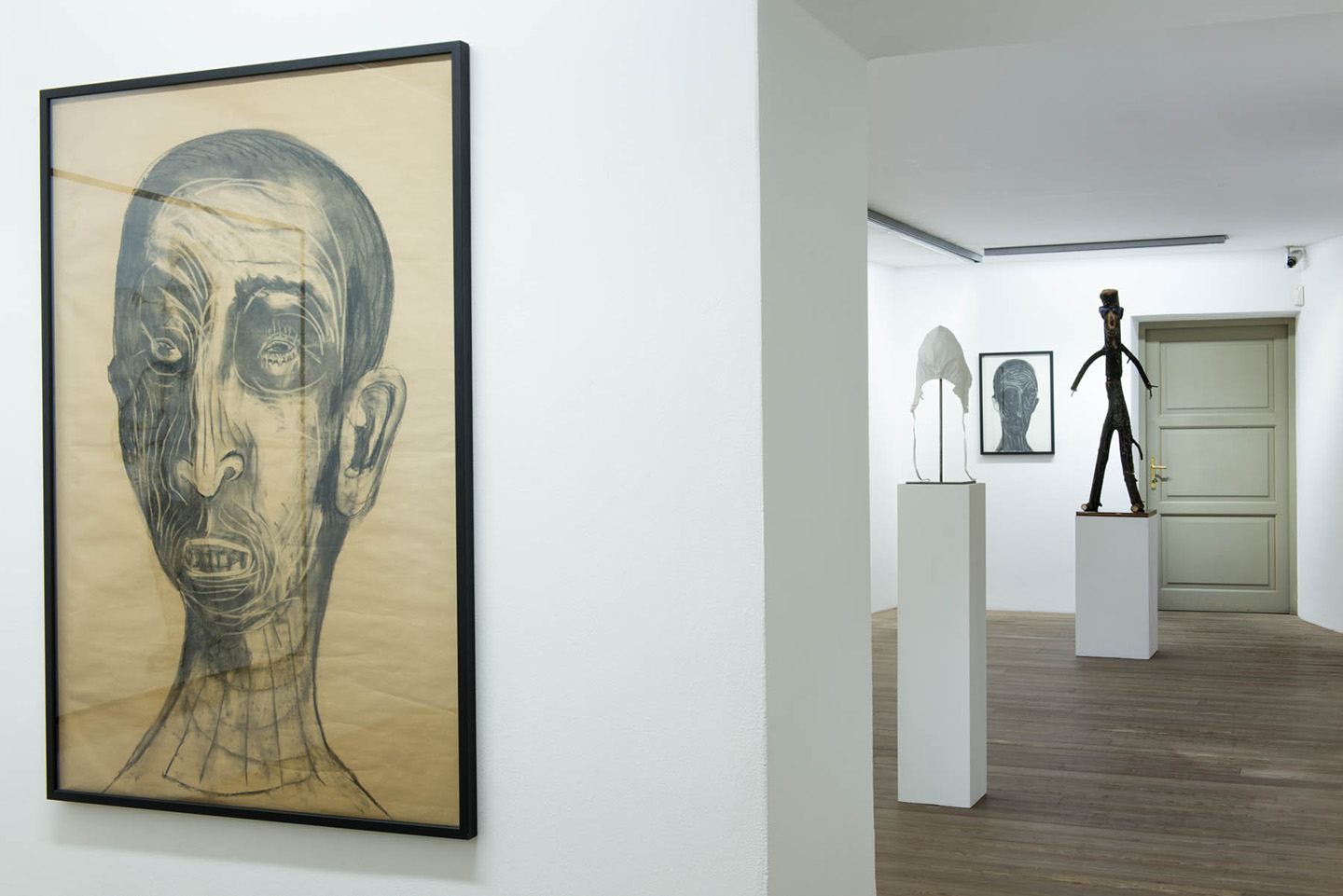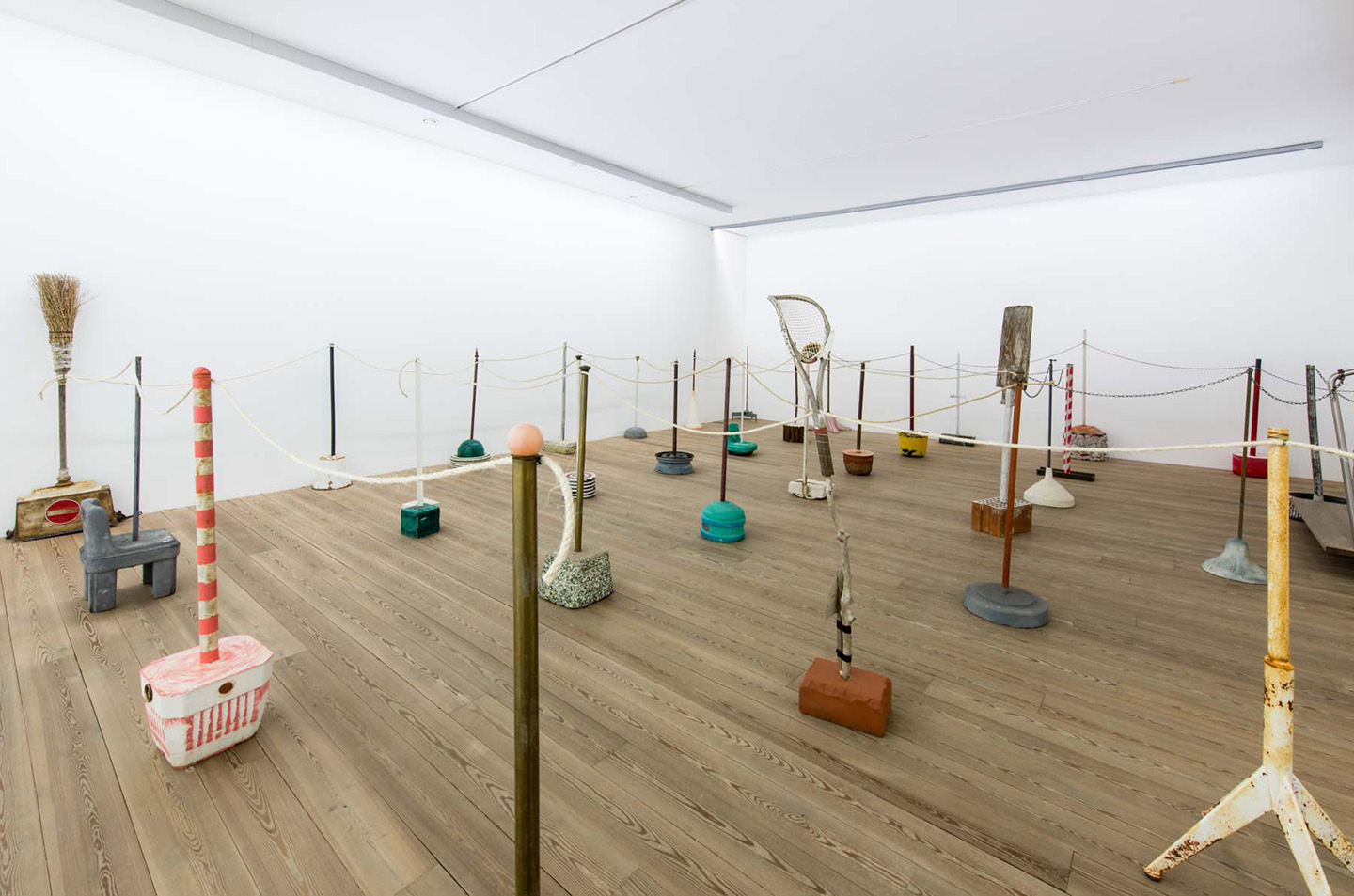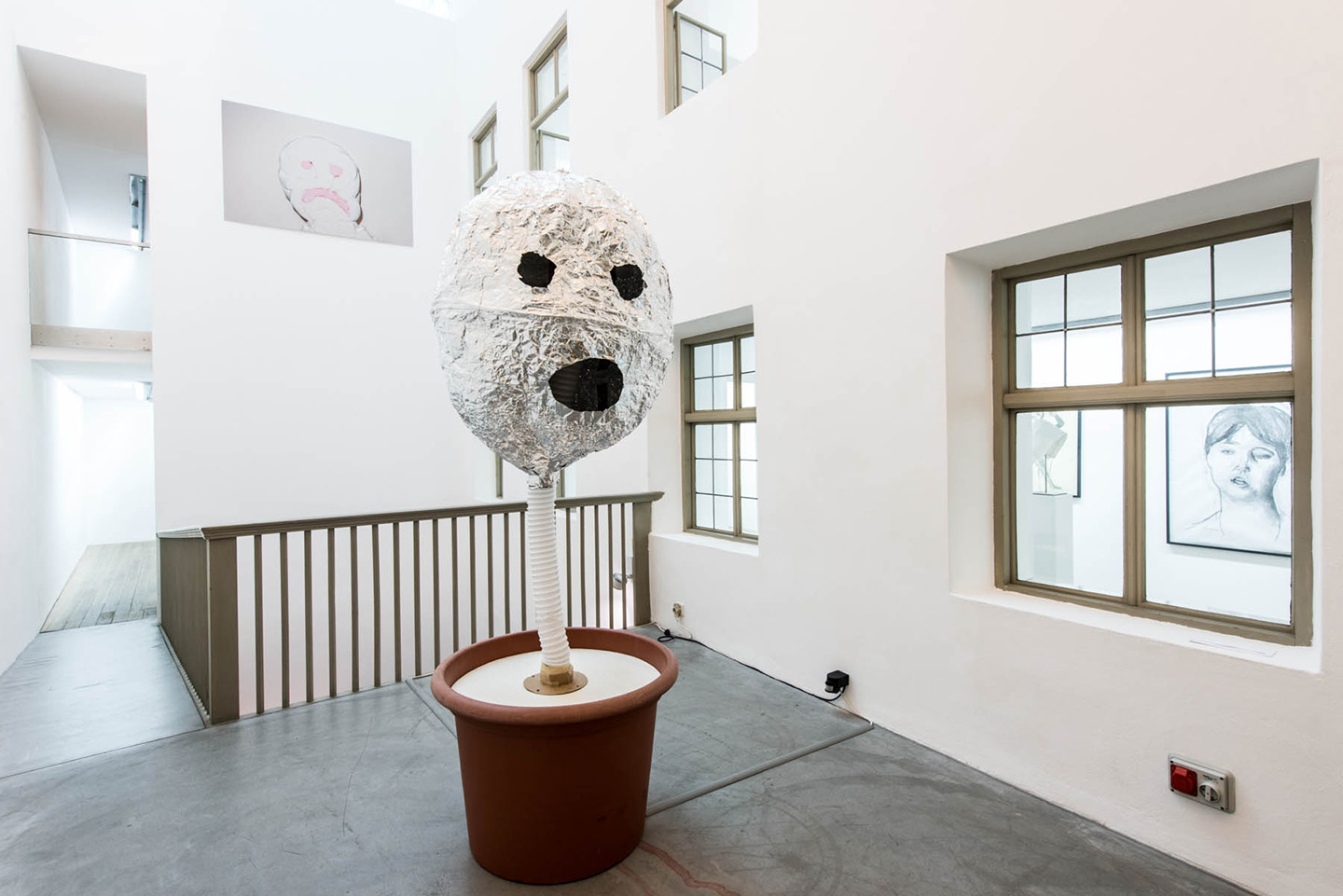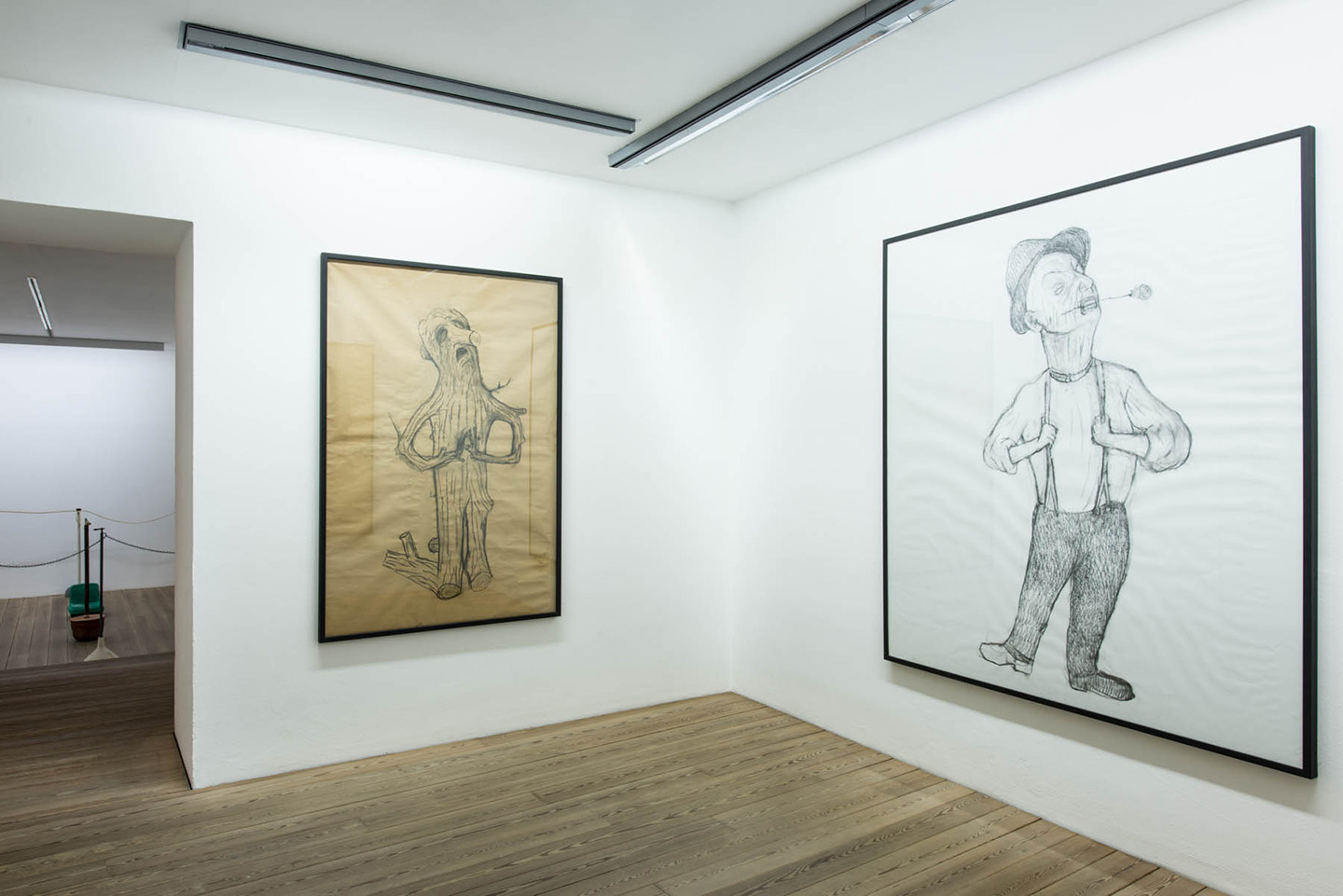 Lorenzo Scotto di Luzio and Ilaria Bombelli in conversation.
Sarcasm and sentiment are the tutelary geniuses of the show by Lorenzo Scotto di Luzio (Pozzuoli, 1972), a Neapolitan artist and emigrant to Berlin, who until January 14, 2018 at Merano Arte will display a set of especially created new works: largely drawings and multi-material sculptures, as well as an installation of 'found' and recycled objects. The exhibition is titled In bocca a te ogni cosa muore ("In Your Mouth Everything Dies") and the illuminating power of many good works, with a beckoning feel to them, lies in their very lack of digestibility.
Ilaria Bombelli: In Naples, the sense of death is strong and pervasive, as well as being the topic of many a fantasy and dark humor: plumed funerals, the liquefaction of the blood of saints, the balustrades of Baroque courtyards adorned with skulls. Images that are more languid than frightful. What exactly does death mean for a Neapolitan?
Lorenzo Scotto di Luzio: Something that is conjured up on a daily basis.
IB: A few years ago, beneath a flyover bridge, you hung an enormously blown-up image of yourself, with the words "Lorenzo is alive!" (Lorenzo vive, 2014) underneath. And a work of yours which is broadly remembered is Lorenzo Scotto di Luzio interpreta Luigi Tenco (2002): a vinyl record with you on the sleeve cover, on which you recorded the songs of a popular Italian singer-songwriter who committed suicide in the Sixties. Death appears to be a theme that gnaws away at you from the inside.
LSdL: I don't believe I'm the only one. The two works use the theme of death as a pretext, most of all concerning two traced images: in the first I exploited the neo-Fascist style posters that are so widespread in the capital; in the second–a work that is already a few years old–I put together a mimetic object that worked on various levels. Some people thought it was a nostalgic work, but in actual fact, ever since the Nineties the theme of nostalgia has been dominant. I think that that work wanted to poke fun at that trend. I was often in Milan and it was 2002. A certain difficulty in experiencing one's own time began to emerge in Italy at that time: a closure, an uncertainty, and that work perhaps was a fair portrayal of it. Today things are getting worse; everyone erects their own monument to the good old days, and one after the other, the generations on social networks hark on about the past, "how great everything was in the Eighties," they say…
IB: The writer Guido Piovene, in his Viaggio in Italia (1957), tells of how in Naples there were those who would buy pizza on credit, in the sense that the seller would provide the customer with one per week, which he would always pay for seven days late. He thus had the advantage of not having to pay for the last one were he to die suddenly. The title of this exhibition, curated by Christiane Rekade at Kunst Meran–"In your mouth everything dies"–also seems to be rooted in a cemeterial fantasy linked to food. What does it mean?
LSdL: The title has nothing to do with any food–based metaphor; perhaps it's the remains of a private conversation and aims to call into question that entirely negative and deathly simplifying urge that we all draw on when relating to things (any kind of things). The refusal of experience, forever applying our own tried-and-tested cognitive parameters in order to "let through" always and only what we already know: all this prevents things from coming to life and showing themselves for what they really are. The reference is therefore also to an idea of discourse in a broad acceptation of the term, and that is to the public dimension of the political rally, its simplification in the cultural field, but also in the private discourse of interpersonal relationships.
IB: The image used for the exhibition poster is a whipped-sugar face that looks like pinkish-white snow, with stylized features and the corners of the mouth turned down (Untitled, 2017). A kind of sad smiley. Why did you choose this image for the whole show? And how did it occur to you to take up a pastry bag?
LSdL: It's actually an image that came about by chance. It just so happens that my wife has a pastry shop where every day they bake colored meringues. I insisted for them to let me try out some shapes unlike those they usually sell. Pastry bag (as you call it) in hand, my intention was to come up with something very elementary. What came out was a series of squashed faces with cracked edges, which at least to me looked very dramatic.
IB: The exhibition is a whole carousel of human expressions, mostly facial (the title of a series of your drawings is in fact "face": Gesicht, 2017), concentrated and a tad exasperated, and apart from being the very definition of smileys—"little images that express emotions"—this seems to be the hallmark of your work, starting from your Untitleds of the Nineties. There's an epicure (Viveur, 2017), one in a yoga position (Yogin, 2017) and a policeman (Polizist, 2017). What leads you to choose one type rather than another? And what lies behind this stylization and camouflaging (i.e. toning down an icon which has some turbid or violent or melancholic aspect to it with sugar or with a classical drawing, or a childish stroke or use of color)?
LSdL: I don't think they're very childish drawings, and the way I came to give life to this series of characters is rather different than the way you describe it. It is not a premeditated thing; I progress "as it comes," following the seduction of a form, drawing on a variety of styles. The figures are probably residues of something I've seen, phantoms of mind, memories or fears that take shape. I start work and I almost never know where to start; it's the drawing which, once completed, tells me about my state of mind and says, "You know what I am? I'm a policeman! And now I'm going to arrest you!" or "I'm a farmer! Do you remember me?" And I don't really think that these figures enjoy any particular celebrity status, particularly on the current panorama—they're not really what you might call icons.
IB: Among these figures there's Benino, the sleeping young shepherd, a character codified by the Neapolitan nativity scene, to be found at the very beginning of the representation: the birth of Jesus Christ should be announced to him, but according to some, he dreams of the nativity scene in which he is a protagonist, converting it all into a vision for us to see. Alongside Benino, there is not a sheep but a truncheon, transforming this image of innocence into its contrary. Why Benino?
LSdL: Benino is also a load of crap.
IB: And even though you wouldn't recognize her were it not declared in the title, traced out in delicate charcoal crayon lines, we also have Lynndie England: the American reserve soldier who in 2005 was expelled from the army and sentenced to reclusion for her mistreatment of prisoners and lewd acts. In this kind of nativity scene, what does the little statue of Lynndie England represent?
LSdL: It's not a nativity scene and the soldier girl is not a little statue.
IB: There's one of those starchy white bonnets as worn by ladies in the 19th century. What's it doing here?
LSdL: If you put it on you go back in time.
IB: Hello Flower (2017) is a sort of howling smiley. What it is singing?
LSdL: This interview is like water torture.
IB: And what's with the trunk-man, the one with sunglasses (wooden sculpture, 2017) or the one kneeling and begging (Sin and Misery, 2017), who is he?
LSdL: I'm not answering.
IB: OK, let's come to Spartifila (2017) which is apparently an apparatus for separating and regulating queues, but in the place of the barriers, there's a series of colored found objects: a busted old tennis racket, a wilted sunflower, a frayed broom. As if to say that, as you have always stated, beneath any image, even the most candid or celebratory, an inescapable imperative and disciplinary force is at work. How did this work come about in your head?
LSdL: I like queuing up at the check-in, especially when there isn't a crowd.
IB: Lastly, my favorite question: what is the "thing" that you might say was your very first work of art?
LSdL: The toilet flush tank when at the age of eight I repaired it before my family looking on aghast.
at Merano Arte
until 14 January 2018