EXHIBITIONS
"The Museum of Rhythm" at Muzeum Sztuki, Łódź
Close
1
2
3
4
5
6
7
8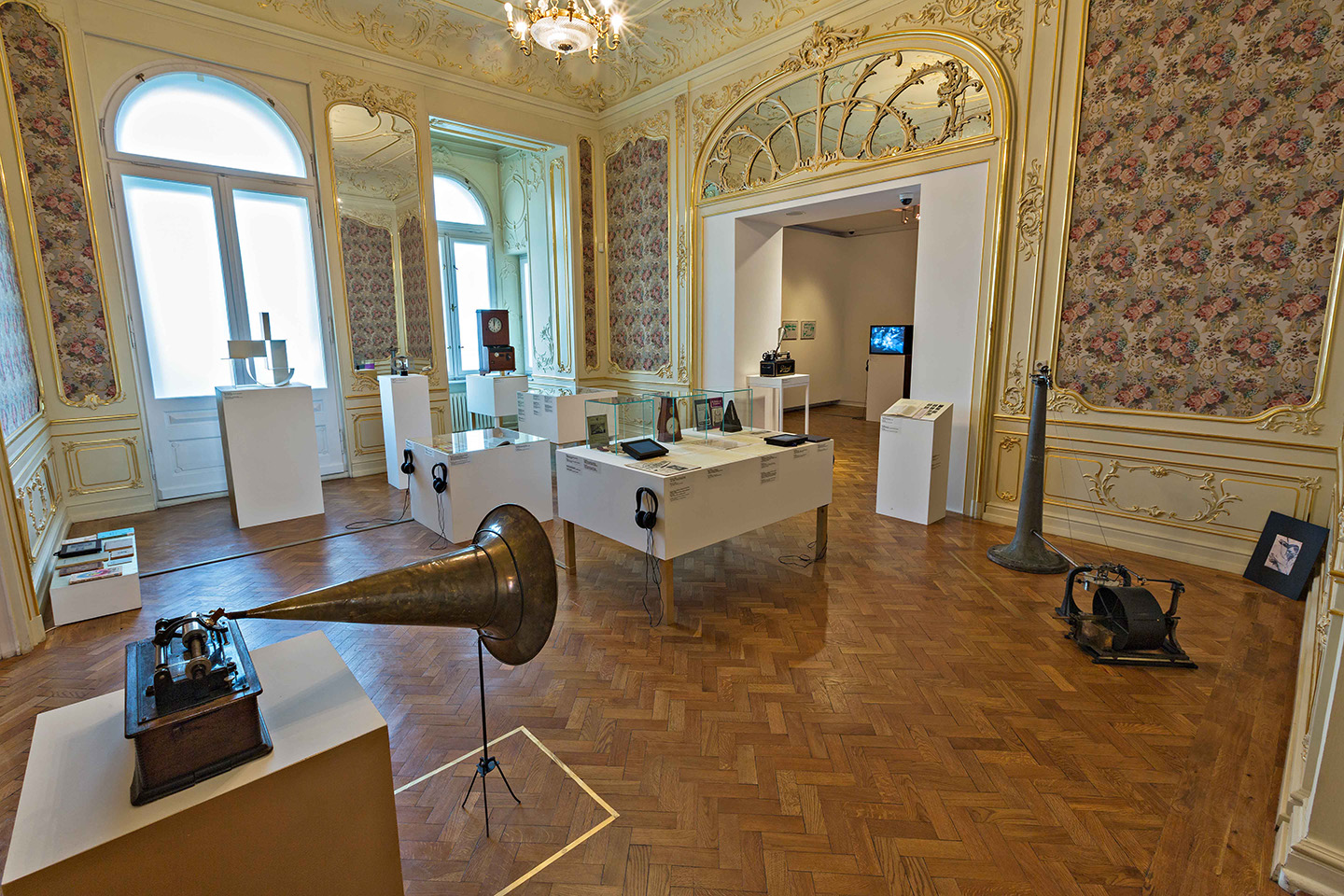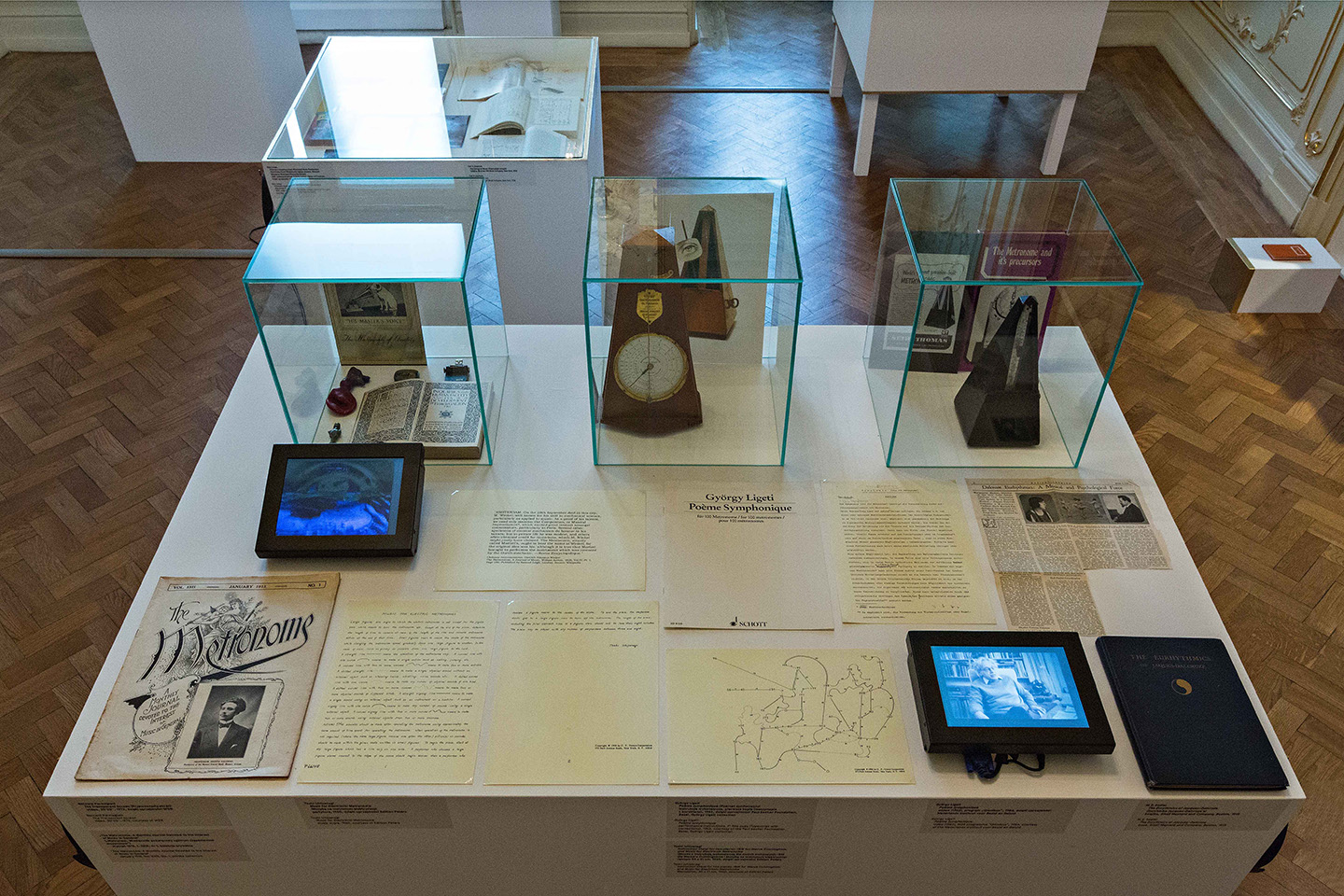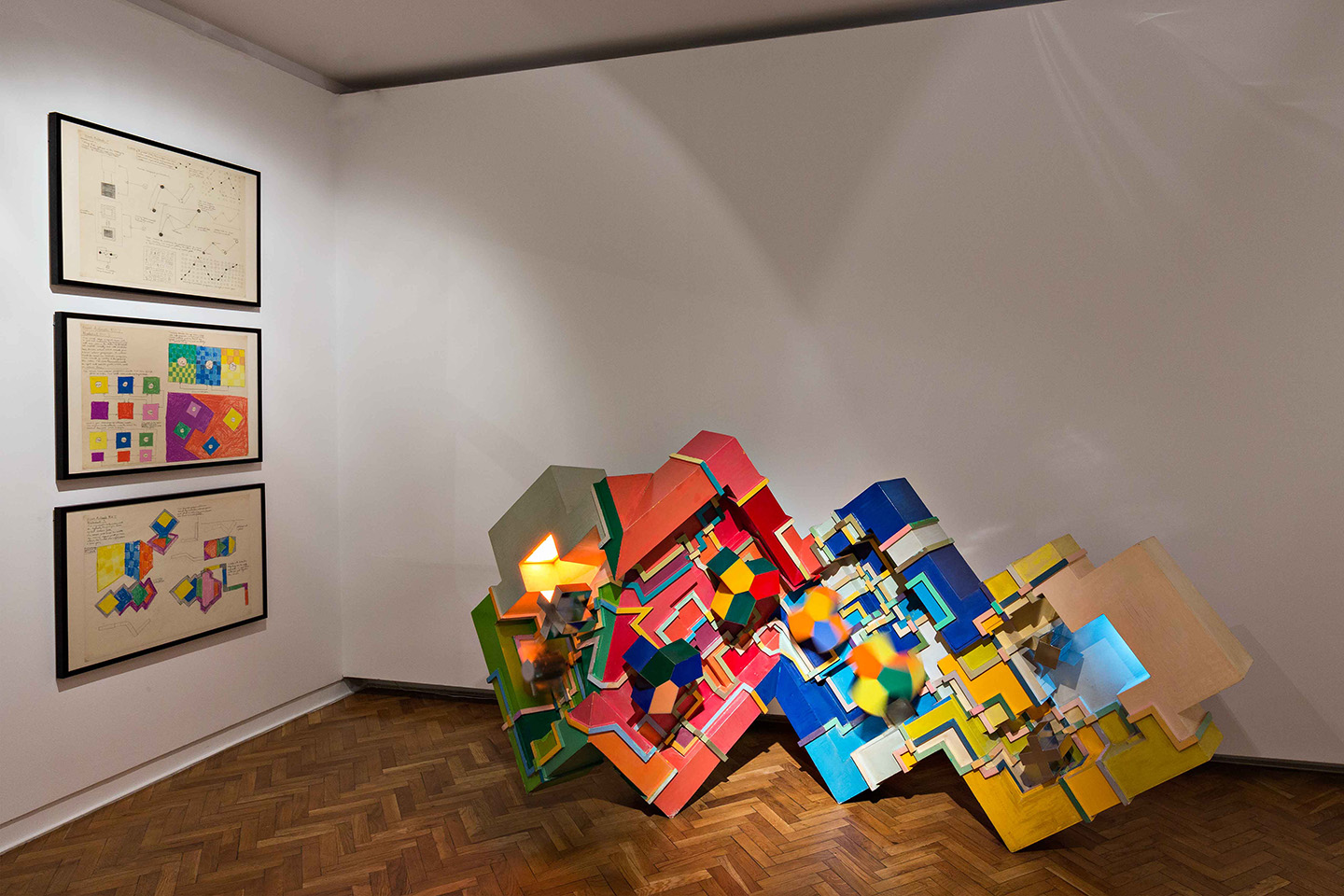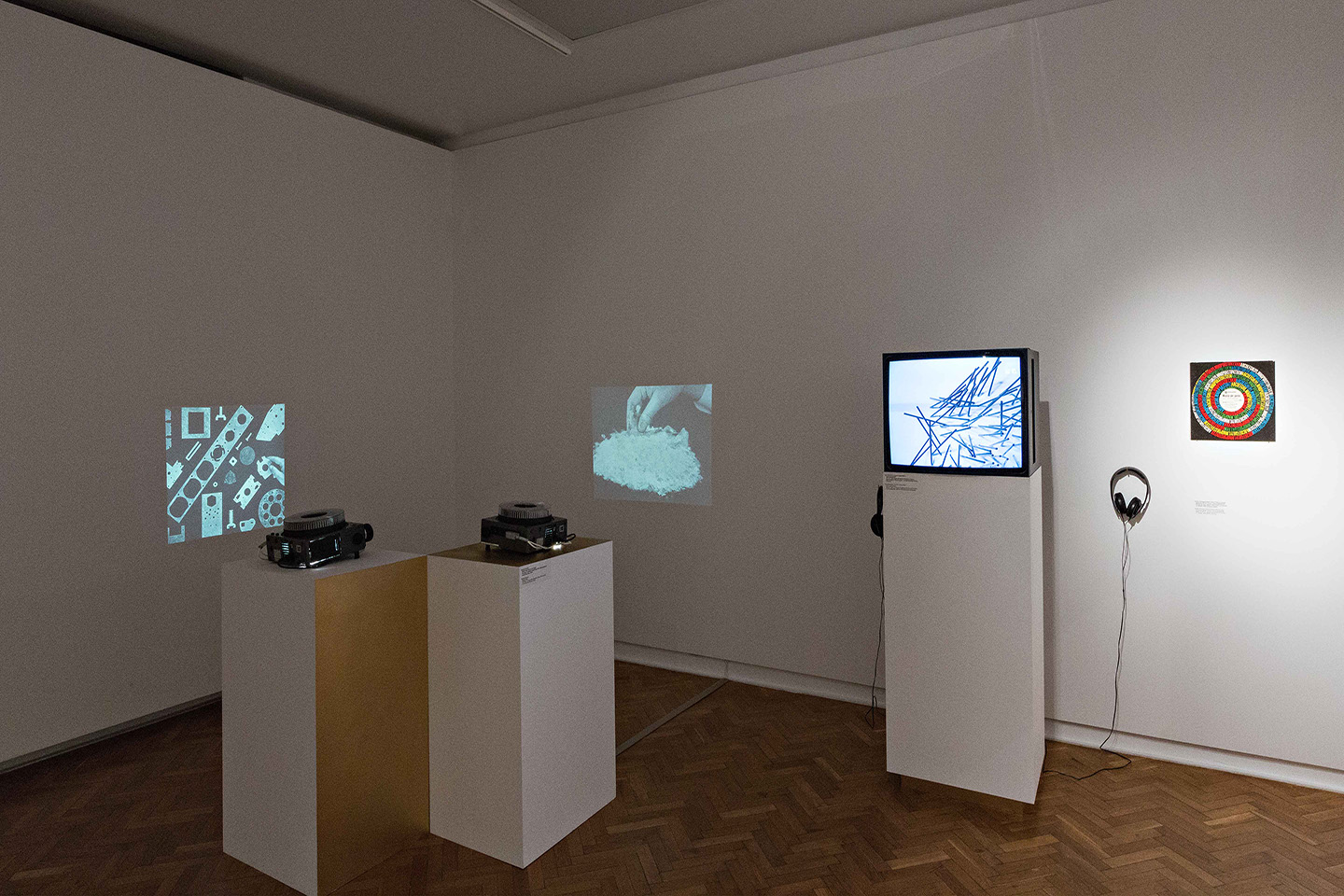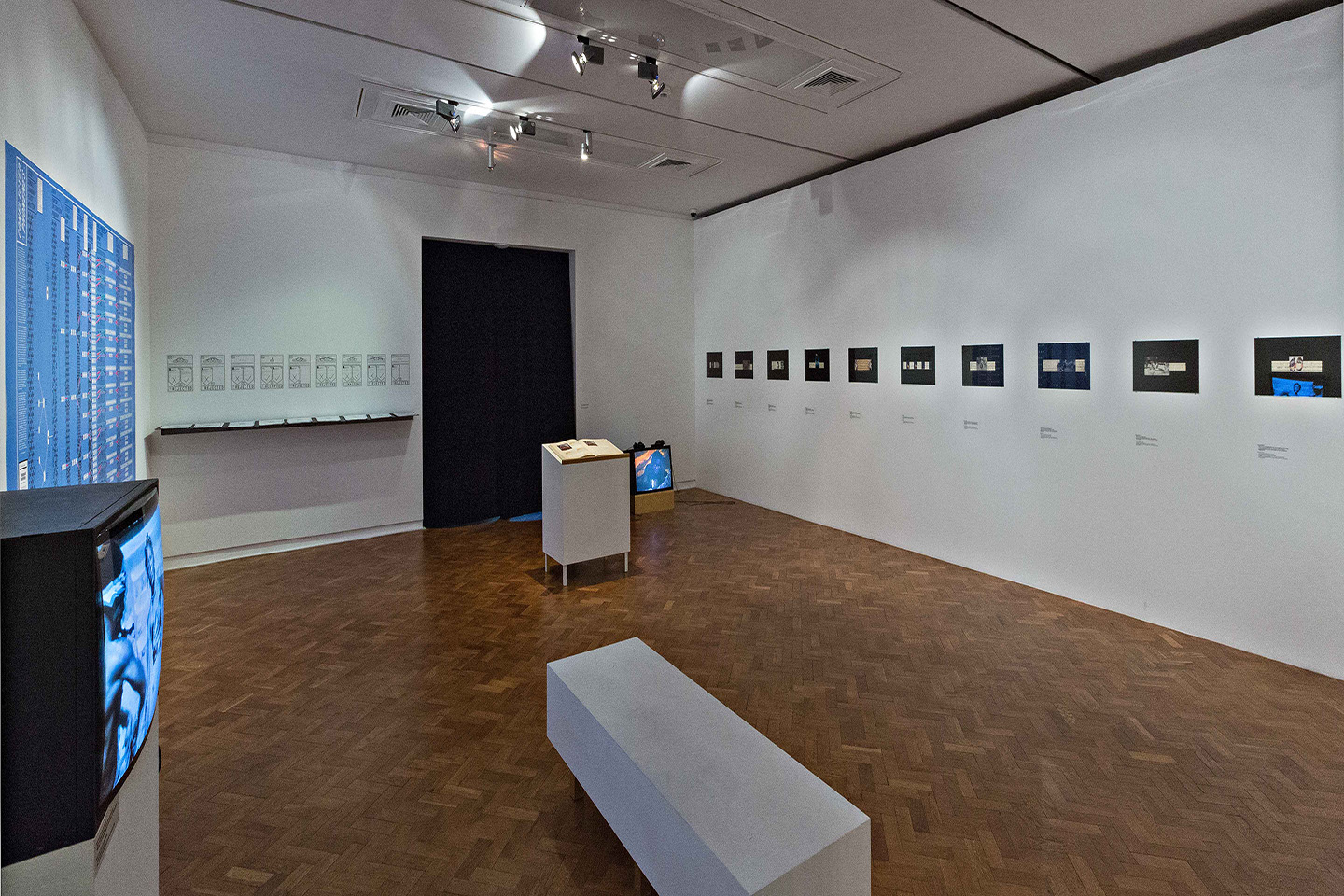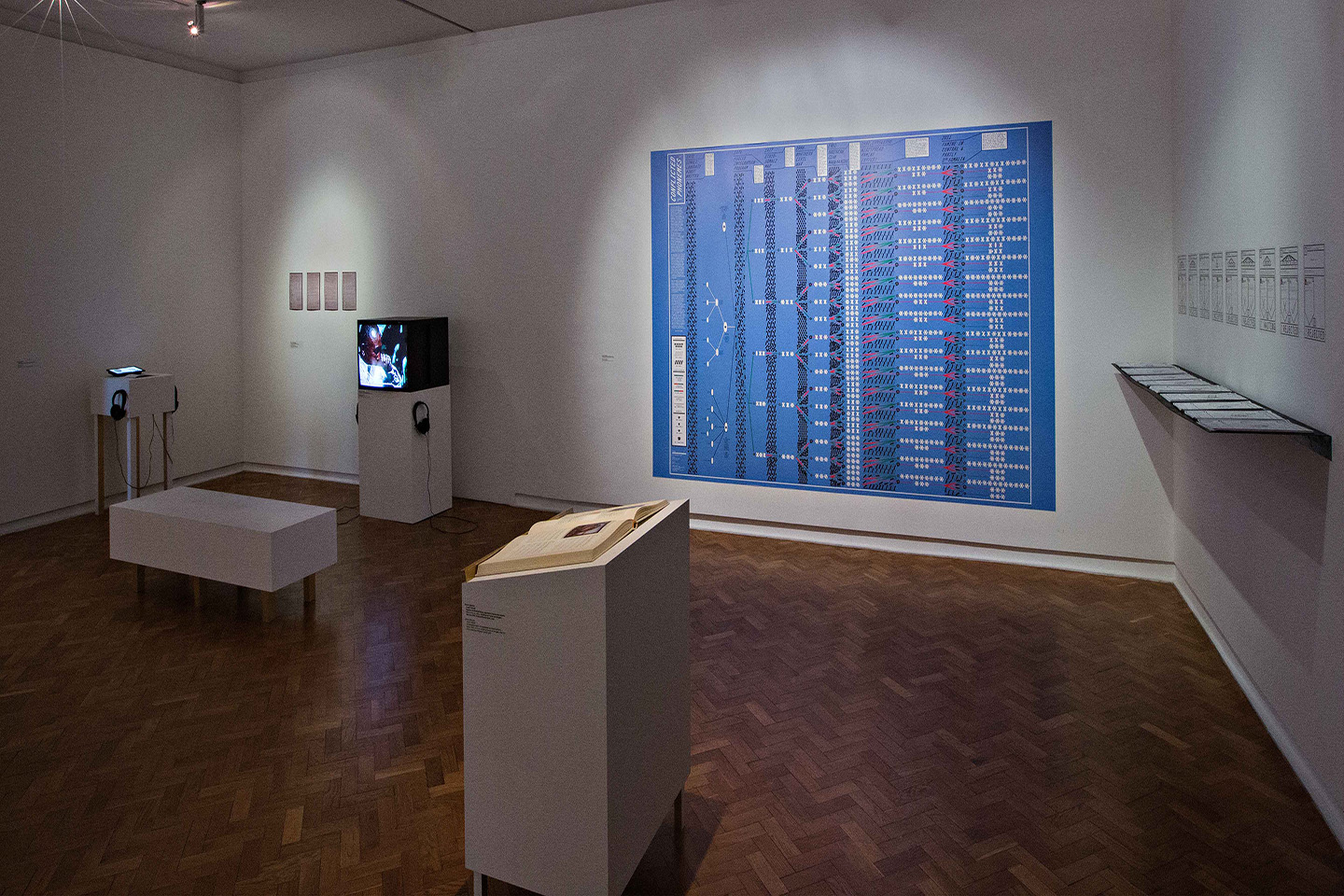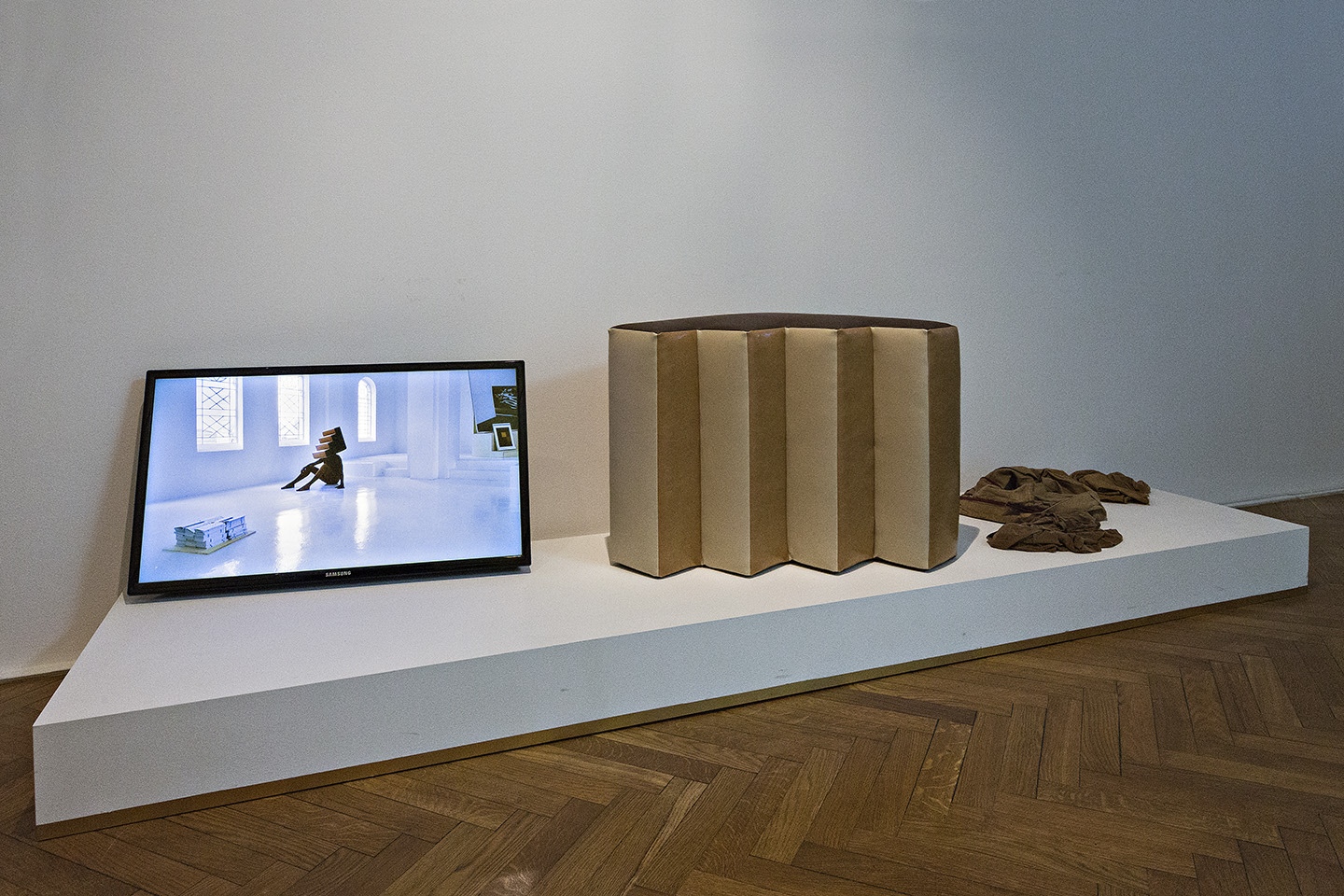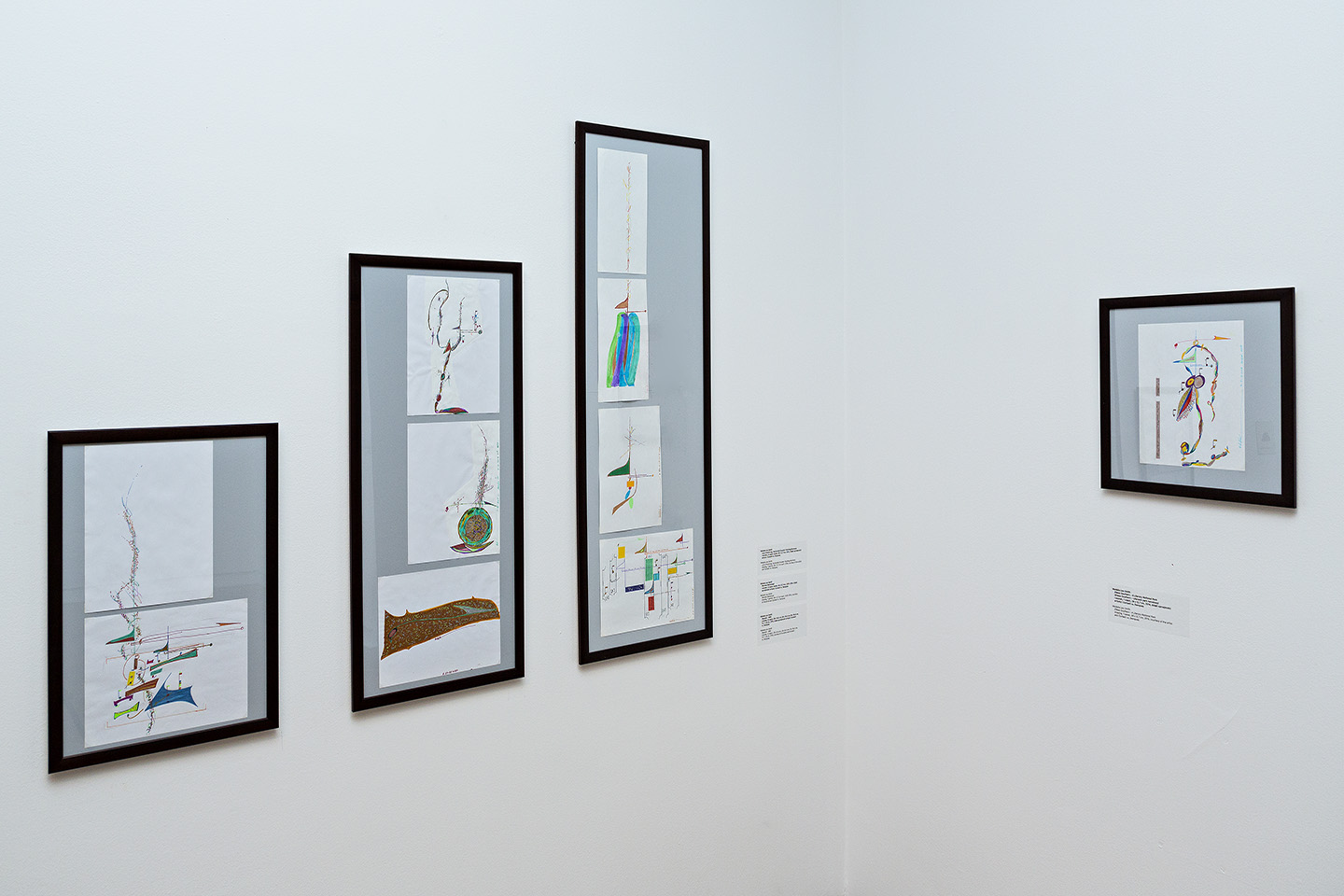 The Museum of Rhythm is a speculative institution that engages rhythm as a tool for interrogating the foundations of modernity and the sensual complex of time in daily experience. When entering a larger cultural infrastructure such as the art museum, it juxtaposes modern and contemporary art with ethnographic research, cinema, music, and scientific instruments to set in resonance a critical apparatus and conduct exercises in Rhythmanalysis. The Museum of Rhythm is a project initiated by Natasha Ginwala as part of the Taipei Biennial 2012, Modern Monsters / Death and Life of Fiction, at the invitation of curator Anselm Franke. An expanded version of the Museum of Rhythm will travel to the Muzeum Sztuki in Łódź with guest curator Natasha Ginwala and Muzeum Sztuki curator Daniel Muzyczuk.
The terrains of rhythm have historically maintained an ontological unfixity that allows anti-time forms to defy schemes of narrative regimentation. Rhythm is said to taxonomize time, yet its inherent capability extends to facilitate a shuttling across temporality in delays, repetitions, glitches, and overlays. Hence, the figurative demands of rhythm urge us towards inhabiting history rather than simply becoming transcribed subjects of it – as a Bakhtinian swallowing of 'the world' in order to compel histories to speak from the gut – as an uncanny polyphony of 'self-worlds'.
Two significant theories of rhythm focus on its connection with space. The first was envisioned by Katarzyna Kobro and Władysław Strzemiński in the 1930s. Both artists saw it as a sequential outcome of spatial phenomena, and the basis of their artistic practice was deeply rooted in the praxeology of human labour. While Marxist sociologist-philosopher Henri Lefebvre conceived a rhythmical structure to comprehend time-space after his extensive involvement in spatial politics and evolving a critical theory of everyday life, he proposed that the Rhythmanalyst would use the body as a tuning instrument – a metronome to capture organic and industrial rhythms from the interior of the body as well as across the natural and built environment. In later years, composers such as Györgi Ligeti and Toshi Ichiyanagi deployed the mechanized pulse of the metronome as a compositional device – building chance scores of synchronized and asynchronized beats. For another composer, Bernard Parmegiani, the same instrument served as a tool to envision the constant acceleration of the tempo of everyday life. The metronome became an invention devised to tame this frenzy.

This exhibition is an outcome of durational research that sees art as one of the means by which the ideologies of rhythm are implemented. Hence, it will by necessity include objects, films, and documents connected with the history of the development of time measurement, labour monitoring devices, choreography, and music practice that enable the human being to experience more and more complex rhythms. It will connect the sentient three-dimensional maps of Erick Beltrán with the dance of mollusks in the surrealist film work of Jean Painlevé, the reinvention of swimming as art form through Francisco Camacho Herrera, and reflect on Simone Forti's seminal Handbook in Motion and her contribution to the Contact Quarterly journal. In embodying a Duchampian object and descending sequence, Jimmy Robert re-directs the role of appropriation. Nancy Spero's imaging of Maenads recalls female mythologies, Dionysian cults, and ecstatic desire from Greek antiquity. In showcasing a collection of meteorites, Andrew S. Yang posits the materiality of deep space and the deposits of interstellar time.

Through motion studies and measurement of efficiency across labour flows, Frank B. Gilbreth and Lillian M. Gilbreth conceived a rhythm inventory of the entire industrial workforce as well as of typists and sportspersons at the beginning of the 20th century. Their work was the basis of a new scientific management. The material objects of industry are inspected through the synthetic legacy of plastic in the works of Alan Resnais and Alexandra Navratil.
Through his recording, archiving, and broadcasting of folklore, and the movement of bodies and song structures in social contexts from Mississippi prison recordings to calypso,the practice of Alan Lomax is anchored within the Museum of Rhythm as an analytical strategy that consciously strives to observe working, ethnic, and living conditions with the production of sound culture and dance styles. Lomax's research on cultural equity continued with cantometrics and choreometrics – two analytical methods for research into connection between the socio-political system and artistic creativity. In her film, Shopping Bag Spirits and Freeway Fetishes (1981), Barbara McCollough dialogues with African-American artists in Los Angeles on elements of ritual, improvisation, black power, and urban performativity including the music of Don Cherry, while The Otolith Group revisits the wider acoustic landscape of the free jazz trio Codona's 1978 debut album.
The key director of French ethnographic and anthropological cinema, Jean Rouch, presents an experimental chronicle on the diversity of rhythmic structures of Dogon drumming and their meaning. Juan Downey's video journey entitled The Laughing Alligator (1979) is an evocation of indigenous worldviews and a mirroring device developed during his family's stay among the Yanomami. Angela Melitopoulos conceives her film and field research around the concept of 'The Refrain' as a social encounter inviting repetition and intensification in the islander societies of Okinawa (Japan) and Jeju (South Korea) – both US military bases – and the integral role of music in their collective formations, pre-modern shamanistic cosmologies, and decolonisation.
The Museum of Rhythm also presents moving image works and film sculpture that experiments with the structural condition of cinema and the morphology of celluloid, often through 'throbbing' sensations, montage, experimental cinematography, and haptic visuality such as the works of Hans Richter, Paul Sharits, Lis Rhodes, Ken Jacobs, and Ericka Beckman. Their filmic approach is shown to have affinities with early cybernetic artists like Stephen Willats and Nicholas Schöffer, or with the designers hired by the Olivetti company who carried out investigations around control theory, study of the nervous system, computational systems, and their social significance. Suzanne Treister unveils the story of how cybernetics and computer technology was founded and what kind of politics was the basis of their formation and influence on societies.
The largest group of works presented in the exhibition is formed by drawings – foregrounding a visual grammar that is sonic, mathematical, architectonic, and optically complex. Graphic scores and language scores by musicians and artists such as Gerhard Rühm, Wadada Leo Smith, and Samson Young are found in the company of score drawings by Nicola Durvasula inspired by the elemental power of Tantric art, forensic study around voice prints and language analysis by Lawrence Abu Hamdan, the notational memory traces charted by Alessandro Bosetti, acoustic drawings by Milan Grygar that draw a connection with numerical typography and percussion, and Channa Horwitz's vibrant Sonakinatography schemes. Robert Horvitz notes: 'Drawing is a metaphor for the self-world relationship. The tip of my pen is the "agent," the token of my presence in the flat, schematized world of the paper surface.' Within the Museum of Rhythm, the performance of drawing thus engages abstract structures to decode the syncopated phases of present reality and the pulsating ruptures in history.
Curators: Natasha Ginwala, Daniel Muzyczuk
Curatorial Assistant: Krisztina Hunya
Coordinator: Przemek Purtak
Artists and Contributors: Alessandro Bosetti, Ericka Beckman, Erick Beltrán, Hanne Darboven, Juan Downey, Nicola Durvasula, Simone Forti, Frank B. Gilbreth & Lillian M. Gilbreth, Milan Grygar, Lawrence Abu Hamdan, Francisco Camacho Herrera, Åke Hodell, Channa Horwitz, Robert Horvitz, Toshi Ichiyanagi, Ken Jacobs, Hassan Khan, Katarzyna Kobro, Alan Lomax, Györgi Ligeti, Barbara McCullough, Angela Melitopoulos, Alexandra Navratil, The Otolith Group, Bernard Parmegiani, Jean Painlevé, Alain Resnais, Lis Rhodes, Jimmy Robert, Jean Rouch, Gerhard Rühm, Nicolas Schöffer, Paul Sharits, Yashas Shetty, Wadada Leo Smith, Nancy Spero, Wacław Szpakowski, Suzanne Treister, Stephen Willats, Andrew S. Yang, Samson Young
.
at Muzeum Sztuki, Łódź
until 5 March 2017