ESSAYS
Narratives of a Near Future
Close
1
2
3
4
5
6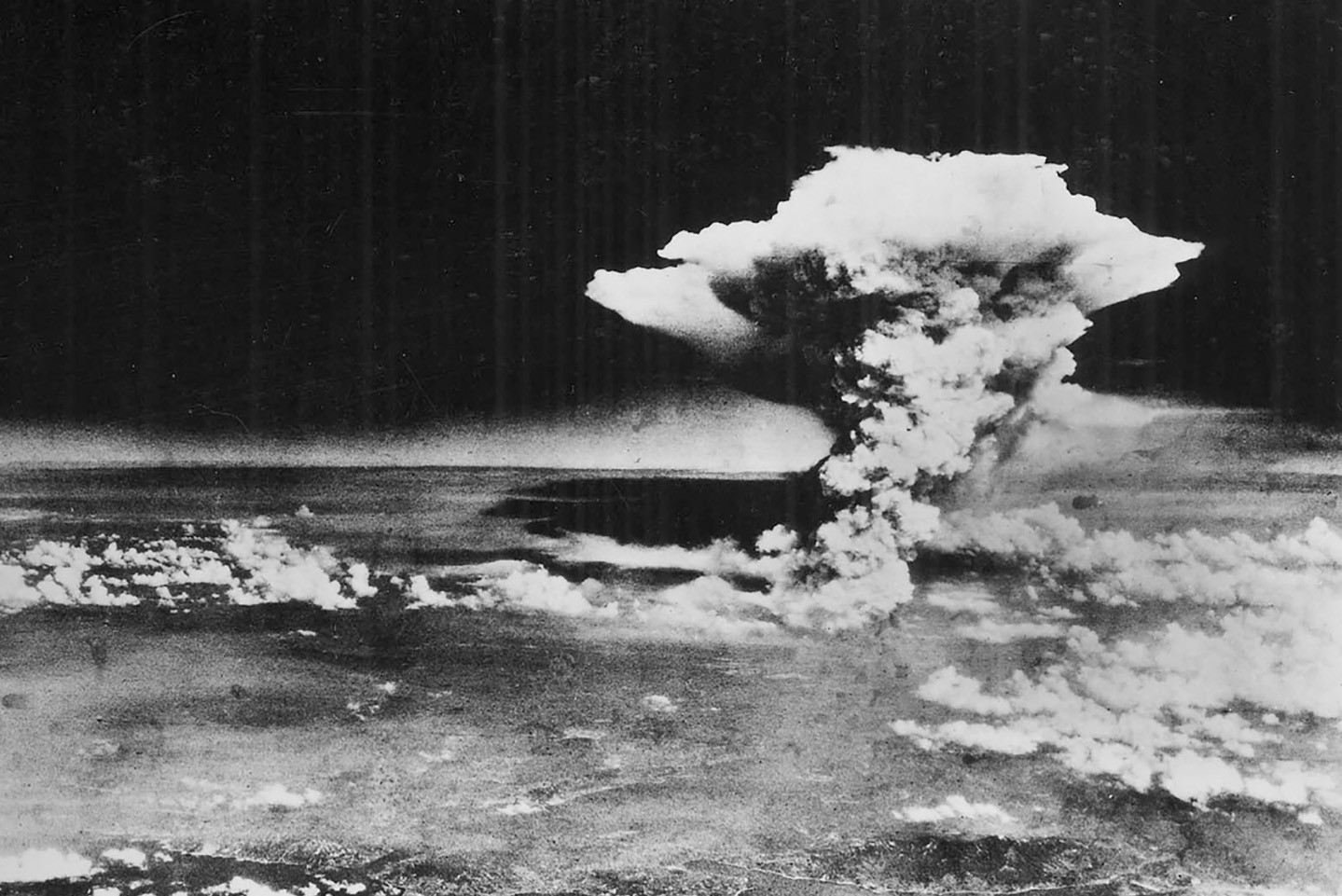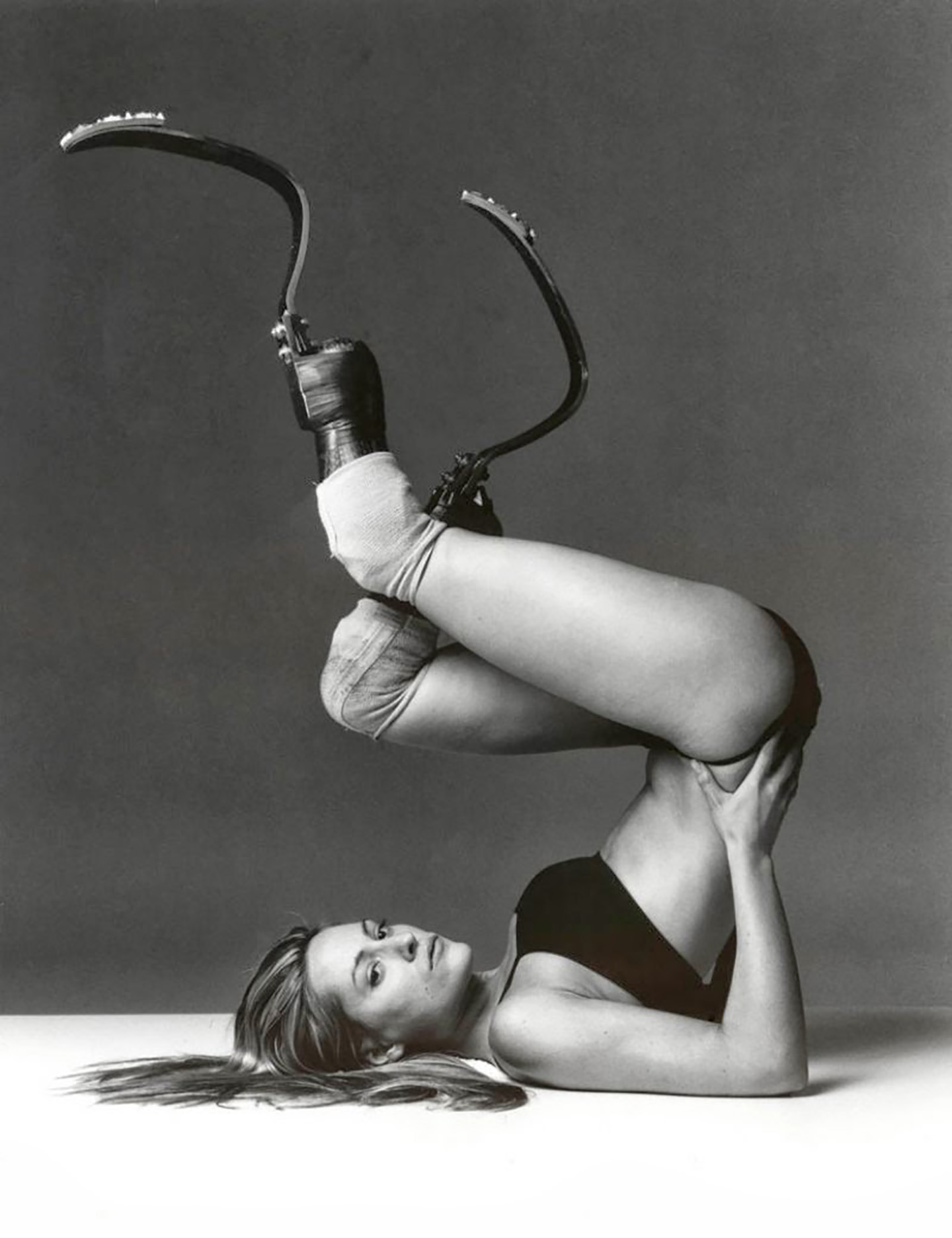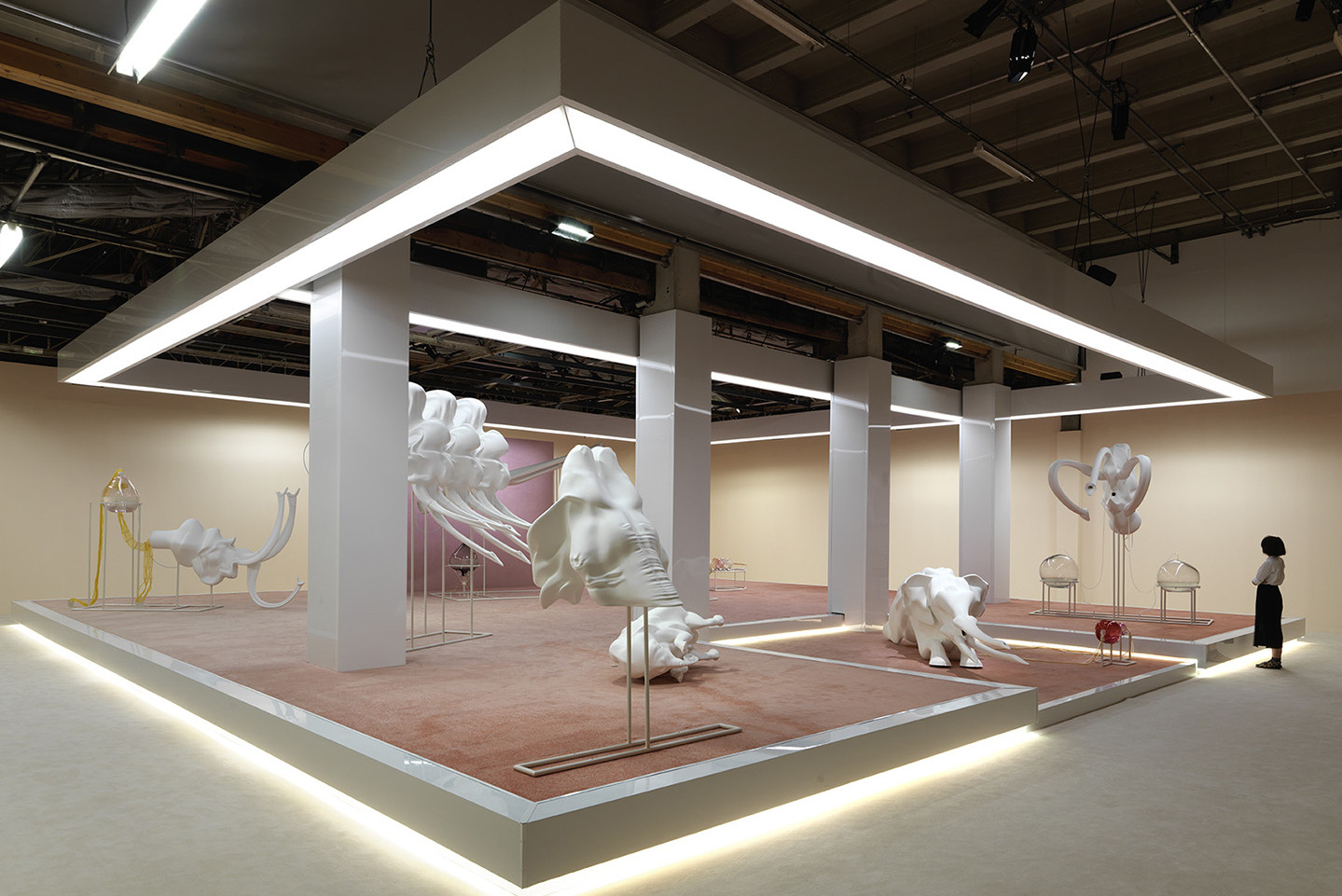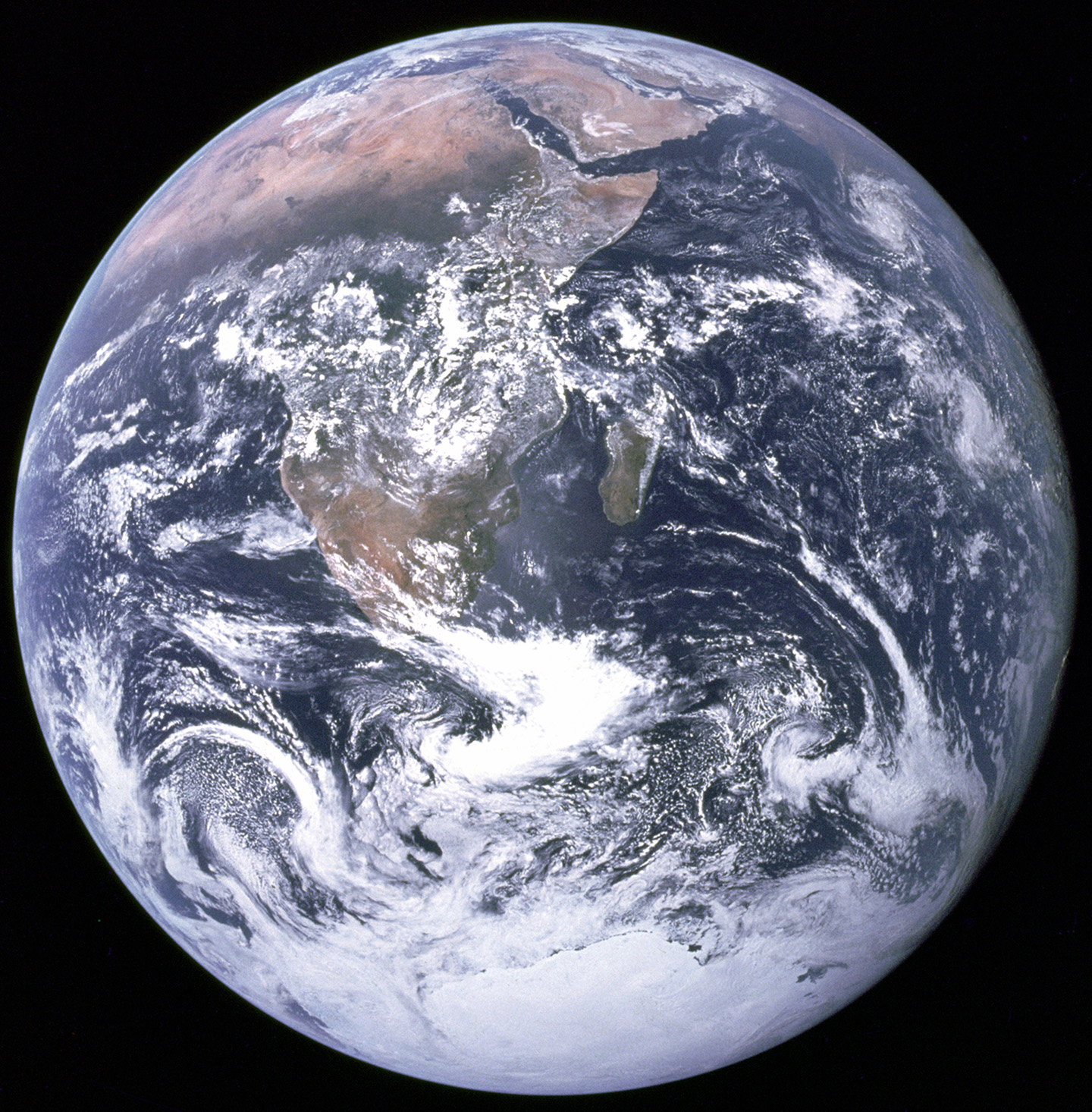 by João Laia
As part of Haute Ecole d'Art et Design de Genève's tenth anniversary celebration, the school hosted a two-day conference that analyzed a number of pressing questions and speculations about the present-future. The program showcased a mix of lectures, conversations, performances, and screenings, featuring architects, artists, and designers (the core areas of the school) as well as researchers, philosophers, and others.
Each day was structured around two subtopics: the morning of first day ran under "Rewind Forward," followed in the afternoon by "Inhabit the Anthropocene"; day two kicked off with "Decoding/Recoding" and ended with "Collective Super Egos." Rather than a summary of the conference, what follows is a selective analysis that, while somewhat following its structure, suggests alternative links between the presentations and highlights the main threads of debate emerging from the proposed dialogues between artistic practice and critical thought.
One of the first presentations looked into the history of cybernetics, analyzing the origins of the Internet, arguably today's most ubiquitous technological presence. The philosopher Mathieu Triclot briefly introduced the emergence of the concept in the 1940s, contextualizing the development of cybernetics post–World War II, particularly in light of the atom bomb massacres in Hiroshima and Nagasaki. At this time, cybernetics enacted a trans disciplinary political initiative that aimed at releasing science from the orbit of war/military and was defined as a counter-model of production. Triclot described cybernetics' opposition to the idea that robots would eventually replace human activity (also known as the "myth of the robot"), which would only be possible if human activity was envisioned as inhumane, or in other words, if a denaturalized usage of human beings was set in place. For the philosopher, in the current post-cyber configuration of machine learning and big data, the inhuman dynamic can be found in "digital labor, Google raters and mechanical turks." The presentation ended with an appeal toward the return of political conflict in the discussion around cybernetics in particular and technology at large, a strong statement in today's falsely neutralized tech context. As seen, despite being a product of Cold War competition, emerging in the background of military research, and currently used as a control mechanism through a complex web of relations between governments and private enterprises, by and large the mainstream discourses surrounding the web are emptied of its inherent political weight.
Another gaze back came from Mark Wigley from Columbia University. Following a short and cheerful introduction to the program by HEAD's director, Jean-Pierre Greff, Wigley's talk addressed two main points. One considered design as a projection into the future, and the other analyzed the historical construction of the future (drawing from Reyner Banham's thought). In relation to the former, Wigley underlined instability as a necessary trigger to development, using the act of walking as a simple example that demonstrates unbalance as a forward-propelling force. Applied to design, this would mean that an object's impacts are unknown at the time of production, a characteristic that allows breakthroughs to occur. Regarding the history of the future Wigley recovered the work of John Gray. A contemporary of Charles Darwin, Gray analyzed how the invention of tools anatomically affected the body (outside in). Using the hand axe as an example, Gray argued that the axe was an inefficient tool, and so it should have had other uses than hunting, proposing that it had been actually an ornament defined by symmetry, designed to attract a sexual partner as a demonstration of its maker's artisanal expertise. In this sense and contrary to Darwin's natural selection proposal, the human mating competition would be mostly defined by one's skills rather than physical force. For Wigley, this case illustrated how the creation of objects whose full power is not known at the outset can have long-standing impacts that also influence our own bodies. The talk ended with a reflection on his early reference to Marshall McLuhan's conception of technology as an integration process: our body changes with the emergence of new technology. According to McLuhan, rather than a qualitative process of loss, such mechanics signal how the human is made from the outside in, with other examples found in oxygen or food.
There were interesting overlaps between Wingley's positions and Aimée Mullins's talk the following day (part of "Collective Super Egos"). The links were particularly clear regarding the athlete, actress, and model's conception of amputation and plastic surgery as forms of prosthetics, which she addressed in the context of her personal experience with bionic "cheetah legs." Mullins embodied McLuhan's idea of technology as a transformative dynamic impacting the body from its exterior. The talk had further correlations with Olaf Blanke's lecture, titled "From Bionic Limbs and Surrogate Bodies to Digital Selves and Out-of-Body Experiences: Neuroscience, Robotics, and Virtual Reality." The number of examples supplied by Blanke illustrated how modern robotic and haptic technologies have been applied to the improvement of surgical procedures, the training of new abilities, and the restoration of lost sensorimotor functions. Definite highlights of the lecture were Blanke's study of the neural processes and networks that encode how our brain represents our body and how these mechanisms enable human consciousness and produce personal identity, including such fascinating alterations such as out-of-body experiences and ghost sensations. Blanke was guided by a set of questions—Where is the self located? How does the brain represent the body?—critiquing how the current physics-based material explanation of the world leads to the neglect of the study of consciousness.

Baptiste Morizot was one of the most exciting participants. A teacher at the University of Aix-en-Provence, he is known for his advocacy of a "diplomacy with the living" and a "return to a time of myths," which translates his critique of the historically West-led asymmetric relation found in human exploitation of nature. Pointing to modernity's construction via science as a process of myth destruction, Morizot argued that in the light of climate change, biological sciences and ecology have reframed our understanding of what nature was, adding political weight to its conception and existence while questioning previously established relationships. The acknowledgment of this shift should lead to the adoption of a perspectivist position: the establishment of "social and political relationships with creatures from a former 'nature.'" Echoing the work of thinkers such as Eduardo Viveiros de Castro, the originality of Morizot's proposal resides in his combination of technology and animism, bridging the gap between areas that are often placed apart. Morizot was careful to clarify that such an argument would not imply a regressive nostalgic approach to animism but rather define a moment of awareness of how animism and modernism affect each other. The philosopher made reference to Peter Wohlleben's research on the ability of trees to communicate and solve problems to argue for the need for a scientific animism. In this sense, the work of Korakrit Arunanondchai, which translates a conception of technology as a cosmological tool, connecting contemporary techno-belonging with historically grounded spiritual beliefs and associating human with nonhuman agencies, echoed a number of Morizot's ideas. Arunanondchai gave a brief introduction to his new work, Painting in a Room Full of History 4, in which he questions the power axes inherent in visibility regimes as well as the relationship between Buddhism and technology, making reference to how, in Thailand, animism is a central element of the human effort to make sense of the world.
Marguerite Humeau's talk focused on recent projects at the Palais de Tokyo and Nottingham Contemporary. Naming David Cronenberg as a major point of reference, Humeau discussed ideas such as re-animation or re-activation of ecosystems, and creatures that are not accessible in time and space; her practice takes an approach to the world that conflates tools from diverse contexts such as science or sorcery. Humeau's blurring of Western and non-Western forms of knowledge echoed Morizot's and Arunanondchai's positions. The artist's speculative modus operandi was clearly illustrated via FOXP2, the recent solo show at the Palais de Tokyo that looked into the gene responsible for the vocal cord's ability to produce sophisticated language. By investigating the possibility of a nonhuman being (the elephant) to develop a language, an ability considered limited to highly intelligent species with complex communicational abilities, the project reframed the relation between humans and nonhumans in a horizontal perspective, bringing to mind Morizot's proposal of a "diplomacy with the living."
Following up on Morizot's, Arunanondchai's, and Humeau's views on human and nonhuman agencies, Jussi Parikka presented an alchemical, dark, haptic, and imaginative talk about the visibility regime of the age of the Anthropocene. As with Triclot's analysis of cybernetics, Parikka also began by looking back at the period post–World War II. Considering sci-fi as part of the "epistemological weaponry of future mapping" and the Cold War as a period during which a massive number of images "preparing humanity for the worst" were produced, he followed by stating that "the worst had already arrived" in the shape of the Anthropocene, a moment framed by an aesthetics of destruction and a moral economy of shock and disgust. For the thinker, the imposing amount of visible pollution that defines cities like Beijing, Ankara, or Mexico City has been progressively replaced by invisible pm2.5 particles which, for example in the case of London, exceed the regulated amount by 50% to 95%. "What image speaks of toxicity, of toxics of the near now and does not look like much?" Parikka asked, pointing toward the need to look at how our representation of this toxic habitat is shifting and how our sensorium itself is being transformed by living in a toxic cloud (echoing Wigley's earlier take on an outside-in transformational dynamic).
Overcoming the eye, toxicity now touches nostrils and skin, it is inhaled, it enters the body and has become a haptic environment. Quoting the Talking Heads song "Air," Parikka went on to ask, "What is happening to my skin? Where is that protection that I needed? Air can hurt you, too. Some people say not to worry about the air. Some people never had experience with air." Making reference to what Peter Sloterdijk called atmo-terror, Parikka went further back, presenting a brief history of the weaponization of air from battle trenches in World War I, to greenhouse gas effects, to the recent massive change in the carbon-oxygen cycle. The flip side of Le Corbusier's architectural dream of exact air would be the production of bad air. "Maybe the image of our current condition could be one of slow suffocation, becoming visible in the transformations that the skin and the surface of the planet register in multiple scales? It forms on the cancerous skin as epidermal reaction, registers on lungs, inscribes itself in plankton, animals and dirt." Parikka proposed an alternative art history of the now, which would speak of such things as photochemical smog, invisible air pollution, or ultraviolet radiation.
In this sense it would be hard to dispute that chemistry would be the apt form of knowledge in this imaginary canon of the art of the Anthropocene. Besides being a specific field of knowledge, chemistry has become a vehicle to discuss the near-future image that remains unseen and yet so transformative. We live in a world of post-natural forces where air is combustible and waters are infused with heavy metals. While to say that the near future is post-natural is mostly a truism from contemporary theory, it does actually refer to the period during which chemistry became part of the lived world, as part of modern modes of production and aesthetics. From mines and mining, to Fritz Haber, to pesticides, and many other cases we have witnessed a post-natural management of so-called nature since at least the nineteenth century. While acknowledging the Anthropocene might be a rather bad term for our age, Parikka also argued that the concept did make us worry about the air, the water, fire, earth, and also about the sensorium of fumes and other agents involved in this situation. "How possible is it to keep distance from the air, how possible is it to keep distance from the near future and other temporal projections that are somewhat already now and that are somewhat already here?" Parikka's inspired and inspiring take on art and visual culture's participation in the debates around and the mechanics of the Anthropocene made this lecture surely one of the most sharp and urgent contributions of the conference.
Parikka's analysis of the diffuse visuality of the Anthropocene's material conditions also looked at the overlaps between the built and the symbolic in our lived environment, which was another recurring topic in the conference. For example, Kevin Slavin, founder of Playful Systems at MIT Media Lab and chief science and technology officer of New York's forthcoming arts venue The Shed, discussed his research on urban metagenomics, presenting several experiments such as the mapping of organic elements in New York's metro system (50% of them were found to be of unknown source). Slavin's talk also echoed Wigley's when discussing how our bodies incorporate permanent nonhuman genetic material originating mainly via eating, touching, and breathing. Likewise, Parikka's reference to Le Corbusier reappeared in Cécile B. Evans's new work Amos' World. The video frames brutalist architecture, defined by the artist as "collective individualism," as a predecessor of current trends related to AI learning and algorithmic predictive technologies: systems that modulate humans. Liam Young's performative audiovisual reading also had parallels with Parikka's analysis.
Uncovering the less visible or suppressed material base of our technologically mediated lived urban environment, Young's highly entertaining and informative presentation was nevertheless somewhat disappointing due to its employment of glitch aesthetics, a language already dated and therefore at odds with the emergence of a future image. Finally, there was Parikka's interest in the invisible but nevertheless haptic and transformative layers of our everyday, which related to Metahaven's uncanny critique of how technology is internalized and articulated. The duo's investigation of the "soft evidence" trail left by the digital and in dynamics such as still life digitalism, cryptocurrency mining, and digital labor, which were identified as indexes of the world around and inside us, could also be associated with some of Wigley's ideas.
Throughout the conference there was a generalized sense of emergency, seen by some as a problem and by others as a solution. In both cases the pressing question lay in how to transmit this condition to a larger audience. Alienation was one of the possible ways forward, functioning as a tool to create a grammar based not on the idea of the "other" but rather on a conception of the world as an interlinked collective of different agents. The Anthropocene was another hot spot for debate. First and foremost the term itself was open to discussion and regarded as highly problematic, with alternatives such as Capitalocene or Kthulucene invoked several times as more apt options. One's own position as a human in the age of the Anthropocene was another topic, and there was a generalized agreement that inhabiting the Anthropocene was a far better option than discussing it from afar as a mapmaker. Mark Wigley proposed what was perhaps the best take on the issue by describing the future as a stranger. Daniel van der Velden of Metahaven expanded on Wigley's proposition by stating that to picture the future as a stranger rather than strange was a more embodied and therefore more committed position. Overall the conference presented a wide array of positions speculating on what is to come and therefore fulfilled its general aim. The frequent entanglement of the future in the past performed by a number of presentations added an important historical framework to the event, preventing it from becoming a groundless speculative proposal. There were also several mentions of the important debate around the epistemological value of the image, arguably the main communicative tool of the now, and how in the digital age images only become data if they are operational. It would have been useful to have had contributions on pressing issues such as the relation between social media and politics or climate change, economy and migration, which were mostly absent or referred to in passing.
Current debates regarding sexual identity were also nowhere to be found. It was as if the conference decided to focus on more abstract political ideas, leaving out concrete references to our current lived context. Addressing these sorts of topics, which connect directly to our everyday, could actually be a form to transmit the urgency of our times to a larger audience outside such platforms. The fact that the conference was designed in the context of an art school, to which it first and foremost catered, might explain the lacking topics: the focus was primarily on art, architecture, and design. Despite these missing perspectives, "Narratives of a Near Future" did ask a number of important questions and set forth a productive friction between positions and formats, especially in the sequenced presentation of lectures, performances, and screenings. If the future is indeed a stranger, the conference did resemble an embodied platform where the world, albeit not fully, was brought together.