EXHIBITIONS
Natalie Czech "I have nothing to say. Only to show." at Ludlow 38, New York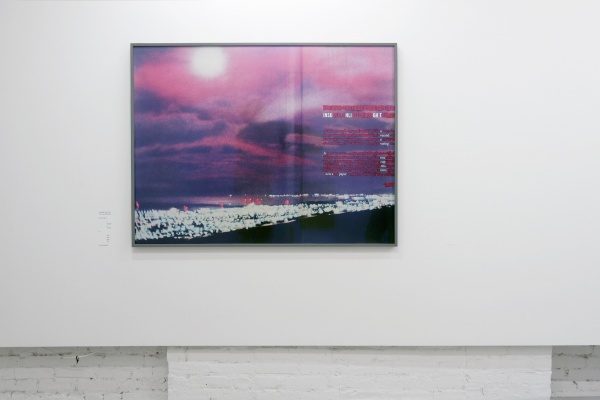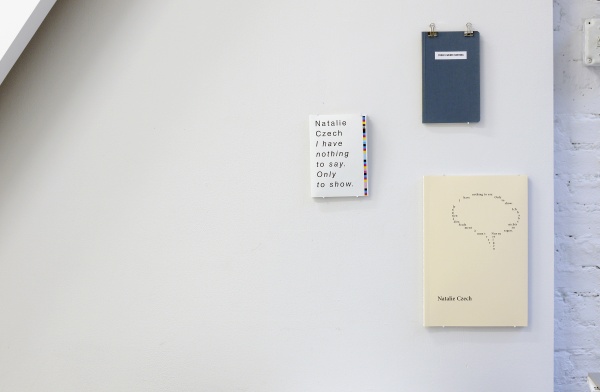 Czech's photography explores the visual possibilities of poetry, deepening the dialogue between the written word and visual art. "I have nothing to say. Only to show." includes two series by the artist.
For A small bouquet by Frank O'Hara, Czech invited seven writers to interweave new texts with a picture poem by American poet Frank O'Hara. O'Hara's calligram, simultaneously both poem and image, serves as the static visual structure around which each new text is arranged. Czech photographs each page, "retrieving" the disguised calligram by circling each of its words with oil pastel. Through this interplay of appearance and disappearance, Czech emphasizes the form of the calligram, as well as her own approach: one can never see the image and read the text at the same time.
For the series Hidden Poems, Czech discovered pre-existing poems in articles in magazines and illustrated books. By highlighting single words in these texts, she reveals poems by Jack Kerouac, E. E. Cummings, Robert Lax, Robert Creeley, and others. Confronted with Czech's photograph of each page, the viewer scans the text, reading each word of the short, often pictorial poems in sequence. The poems do not serve as Czech's "second reading" of the text; they rather exist as a hidden, coincidental message, in conversation with the remaining text and the adjacent illustrations.
The exhibition is accompanied by a publication with essays by Andrew Berardini and Barry Schwabsky.
–
until May 6, 2012
–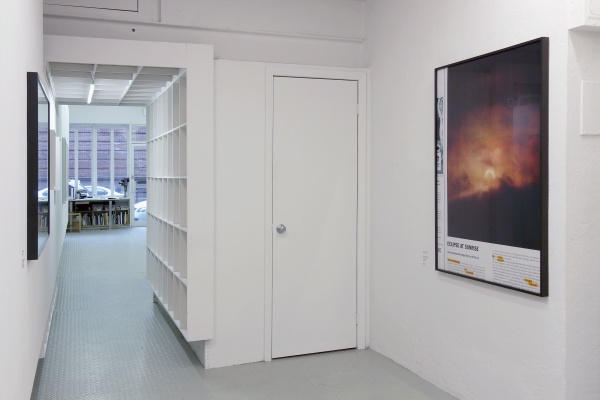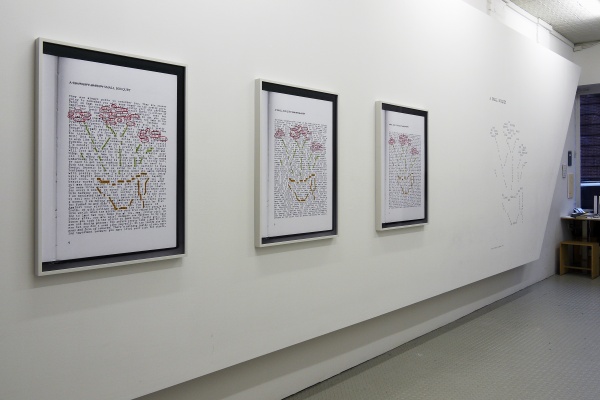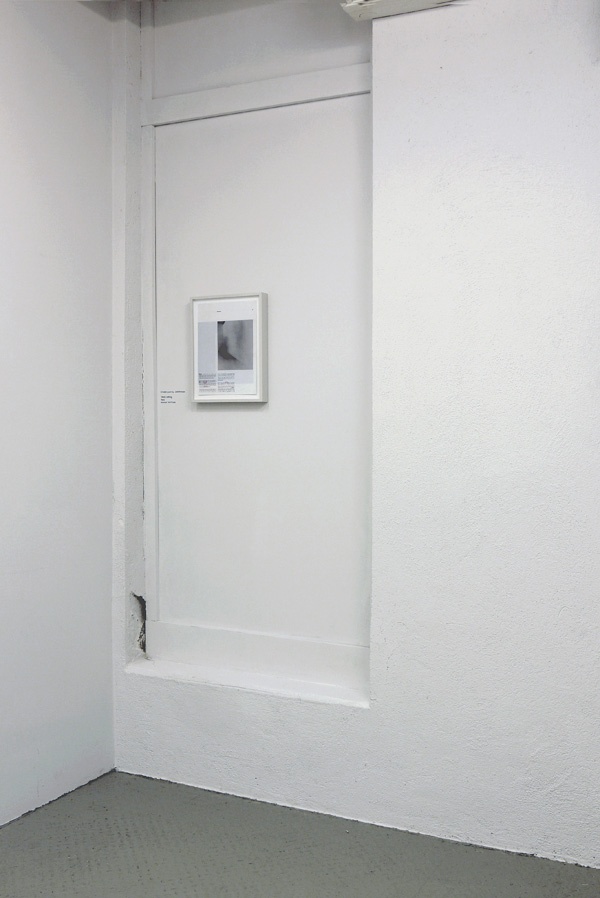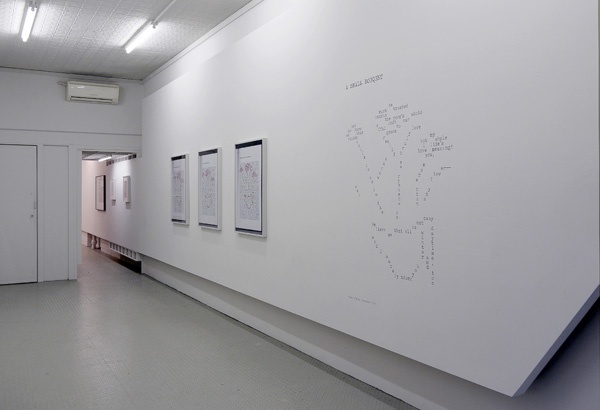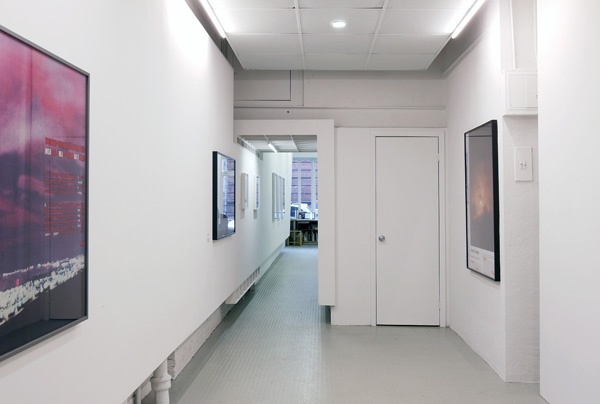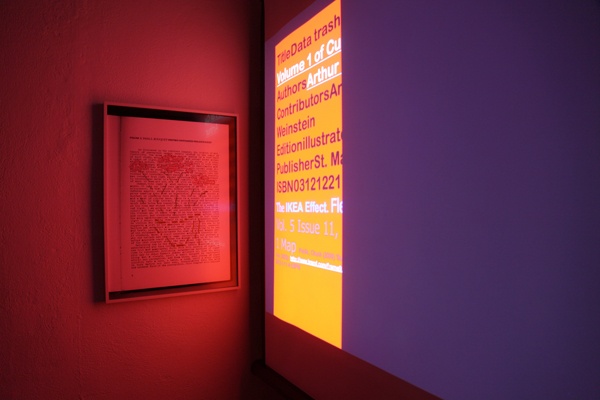 Screening by Tan Lin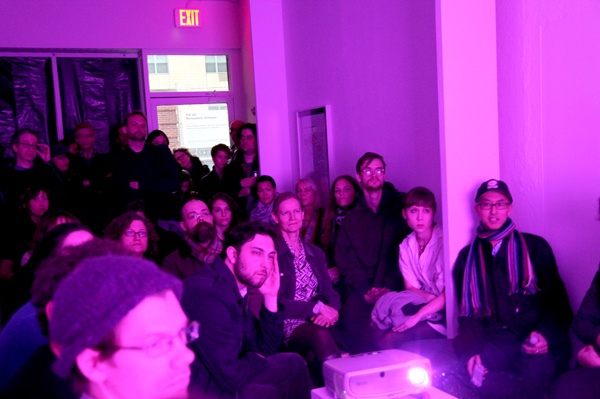 Screening by Tan Lin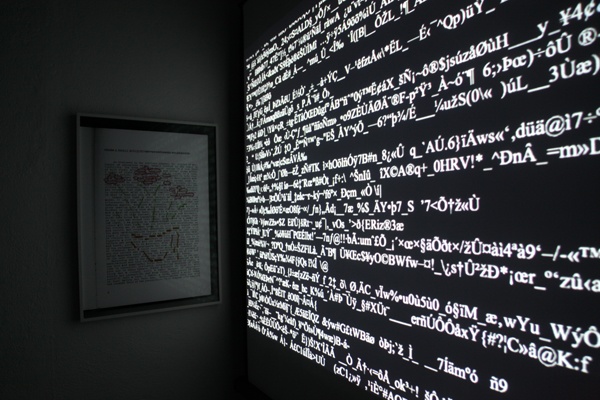 Screening by Tan Lin
Installation shots of the exhibition by Natalie Czech
Image of the Screening by Tan Lin by Bess Adler
Courtesy: Ludlow 38 and Goethe Institut New York