ESSAYS Mousse 61
Natalie Musteata on "Democracy" by Group Material
Close
1
2
3
4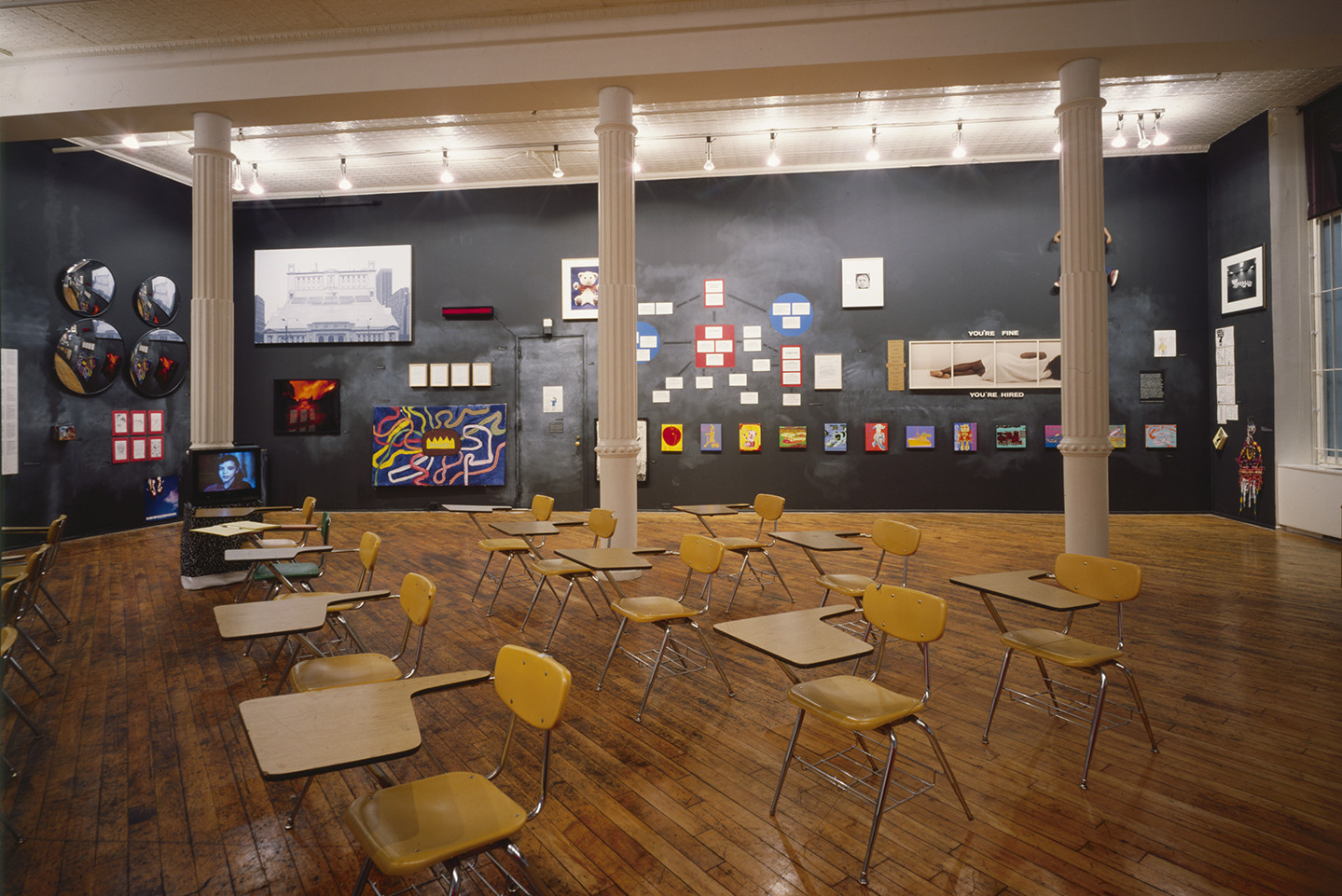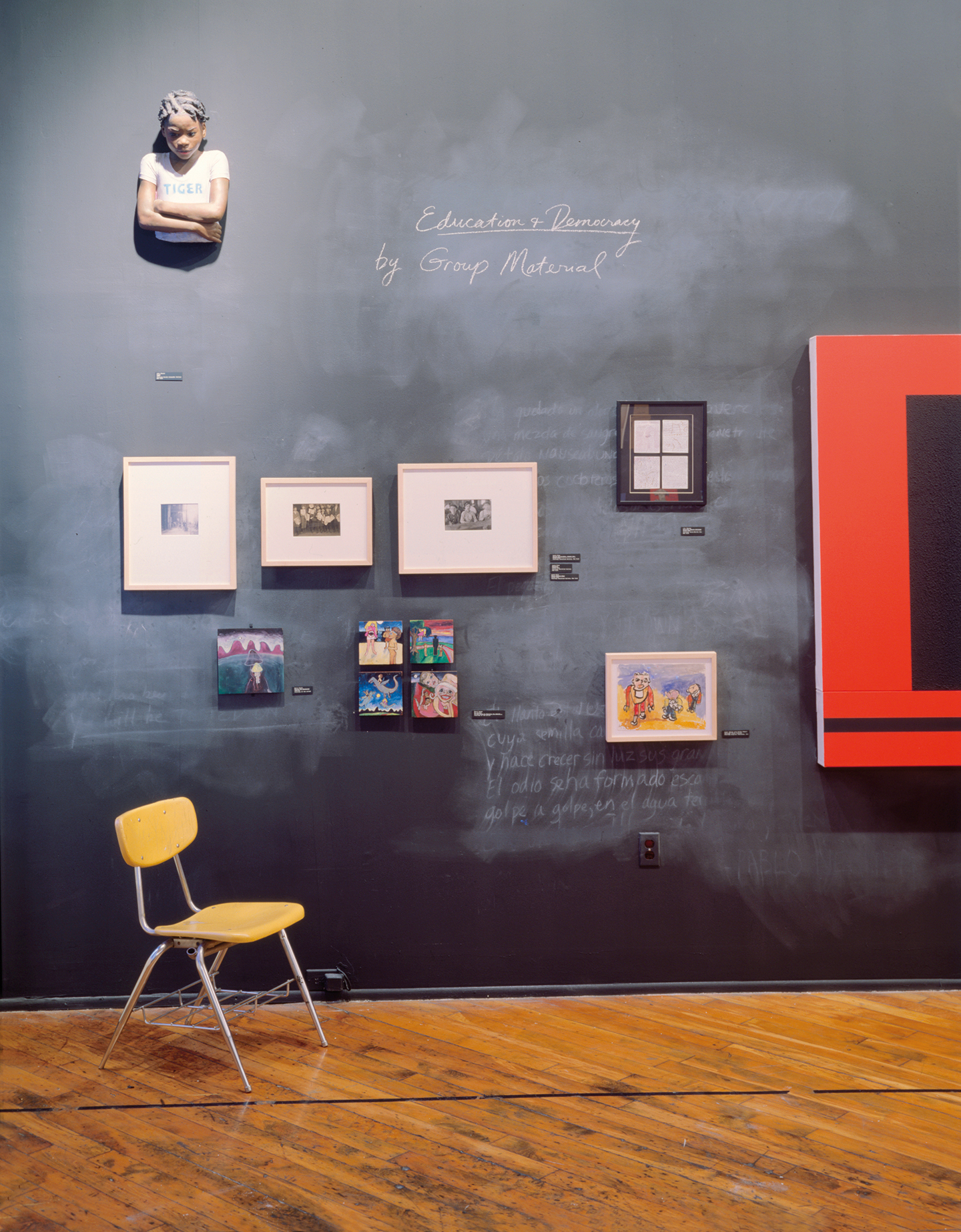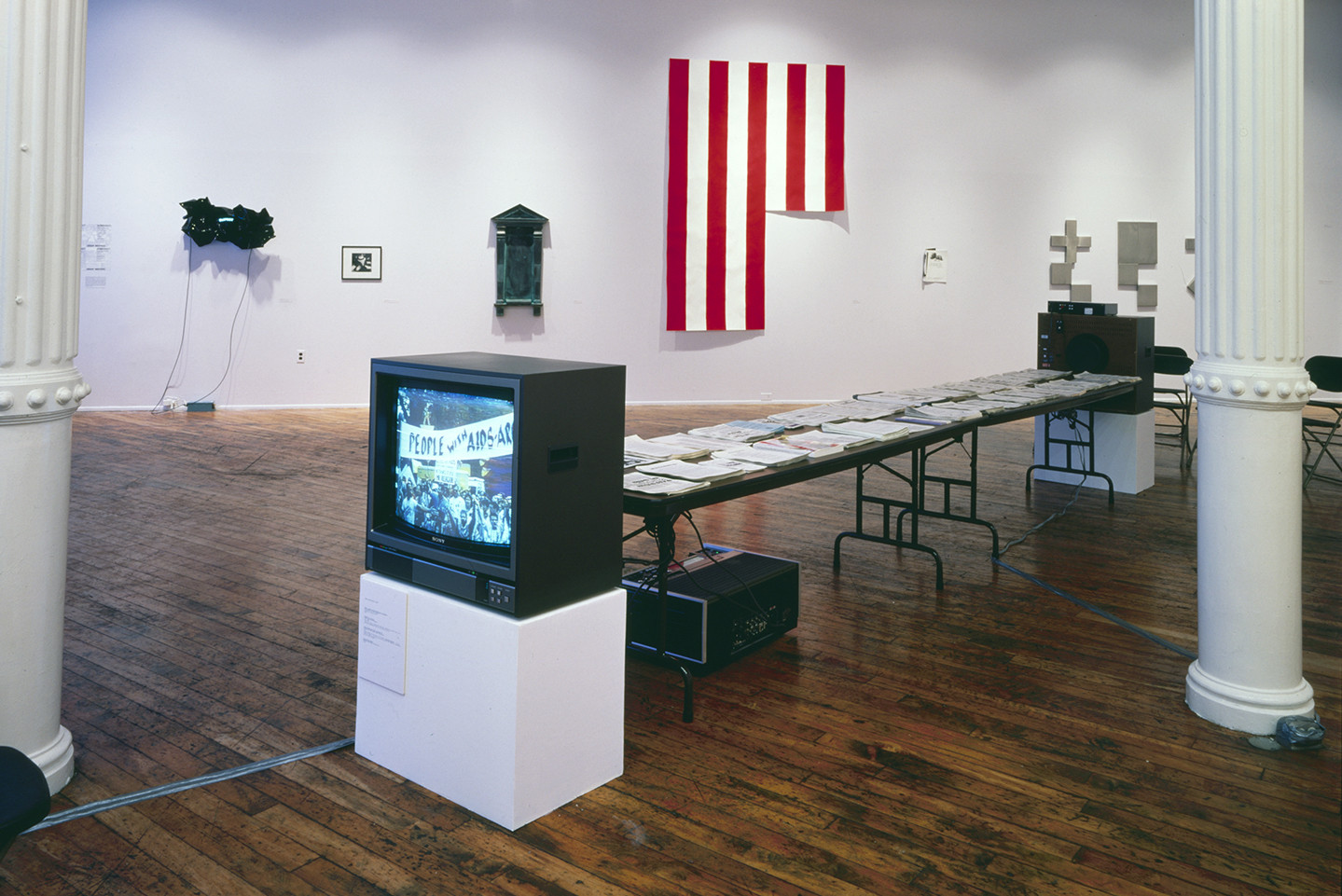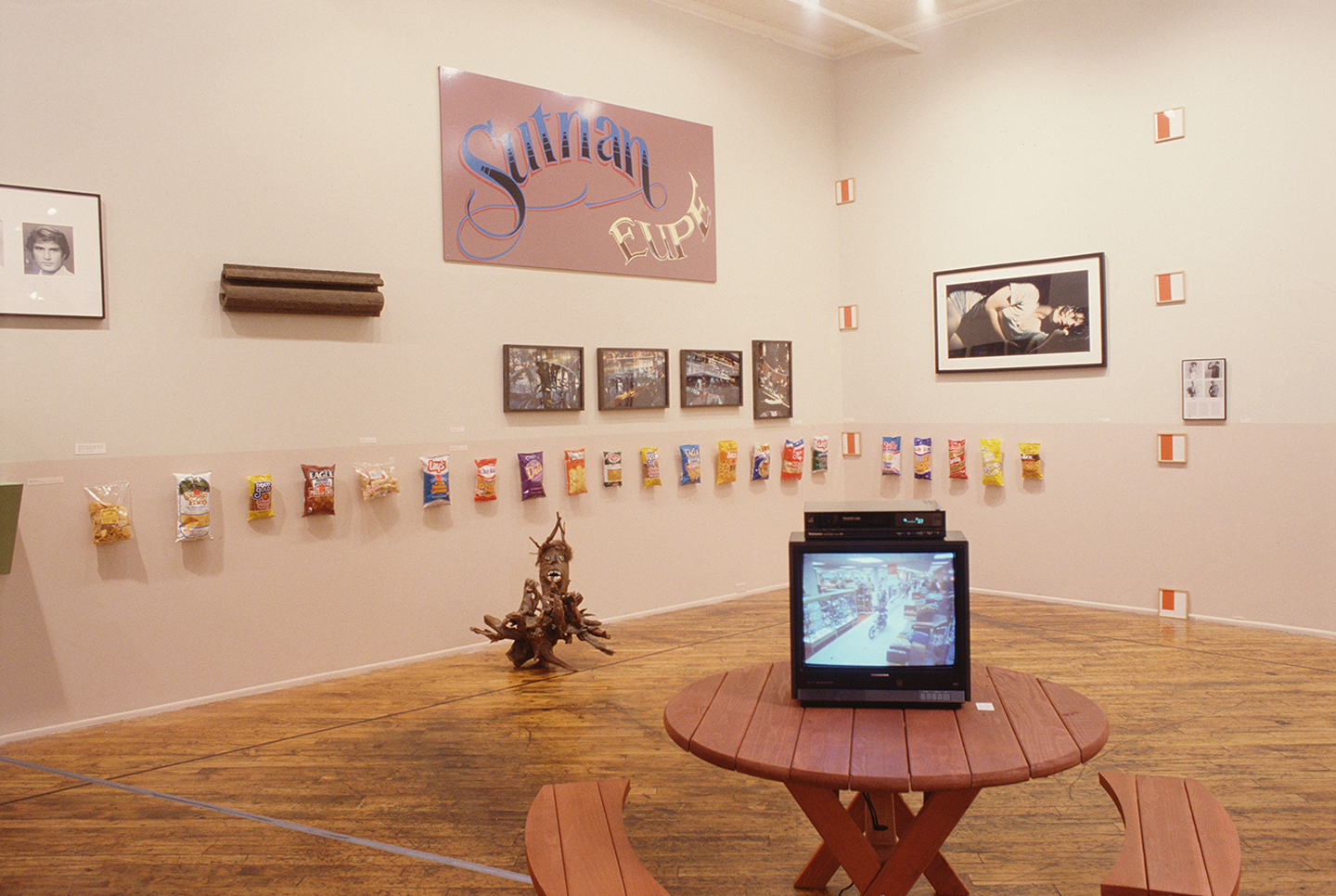 Amid the political unrest of the late 1980s, the New York collective Group Material (1979-1996) realized one of their most ambitious projects. Democracy, a four-part exhibition, took aim at several sociopolitical issues that, the group proposed, had landed American democracy in a "state of crisis": the education system's increasing neglect of minority and lower-income children, the reduction of complex issues into disingenuous soundbites in the 1988 presidential election, the entertainment industry's anesthetization of the public, and the government's inaction on the growing AIDS epidemic. Presented at Dia's SoHo space at 77 Wooster Street, it was a radical departure from the art foundation's usual single-artist, site-related formalist presentations. Each installation was "a veritable model of democracy" in which multiple viewpoints were represented in a variety of styles and methods.1 From the show's early planning stages, "communities of concern," including AIDS activists, teachers, and students, were asked to serve as collaborators. Collaboration had been integral to the collective—a changing cast of artists, including Tim Rollins, Julie Ault, Felix Gonzalez-Torres, and Doug Ashford—since its formation in 1979, when it set up shop in a storefront space on East 13th Street and designated the exhibition format as its primary medium.
Hung in close succession between September 1988 and January 1989, the four installations of Democracy had distinct visual identities corresponding to their respective themes. "Education and Democracy," which targeted President Ronald Reagan's retrograde reforms to the education system, was appropriately designed to suggest a classroom setting. Scores of Formica school chairs were dynamically arranged in diagonal rows, and works in various media were hung salon style on chalkboard walls. "Politics and Election" focused on the theatricality and rhetorical excess of the 1988 presidential election, which, courtesy of Republican media consultant Roger Ailes, gave birth to the negative campaign ad. Visitors were confronted by a television tuned to network broadcasting on a large white pedestal painted with bands of red and blue, evoking a speaker's podium. An enormous forty-foot American flag dominated the gallery, which included a La-Z-Boy chair positioned in front of a television monitor playing presidential campaign commercials from the 1960s onward. The third installation, "Cultural Participation," proposed that the suppression of political dissent in the United States was, in part, precipitated by the rise of consumerism and its misleading promises of fulfillment.
The installation featured several large redwood picnic tables piled high with mass-circulation magazines and fast-food menus, George Romero's 1978 film Dawn of the Dead (a dark, satirical take on the deleterious effects of suburban shopping malls on people), and a display of popular snack-food bags, elucidating how brands target consumers according to ethnicity, class, and age.2 "AIDS and Democracy: A Case Study," the fourth and last part, sought to counter the media's misrepresentation of AIDS and the government's failure to provide the public with adequate information about the virus. It presented heaps of educational and agitational printed matter on a long folding table, flanked at either end by screens showing activist videos.
Despite their different themes, the four installations shared a methodology based on inclusivity and a display format remarkable for its hybridity—an admixture of artworks, from painting to sculpture to video, mass consumer objects, such as groceries and home furniture, and a host of governmental and grassroots propaganda, such as advertisements, flyers, pamphlets, statistical graphs and charts, and other agitprop material. By manipulating "the uniforms of curatorial practice and publicity," the group challenged what art could be and who it might be for.3
Notes
[1] Group Material, "On Democracy," in Democracy: A Project by Group Material, ed. Brian Wallis (Seattle: Bay Press, 1990), 2
[2] David Deitcher, "Social Aesthetics," in Democracy: A Project by Group Material, 35-36
[3] Doug Ashford, "The Exhibition as an Artistic Medium," Art Journal 57, no. 2 (Summer 1998), 28