REVIEWS
Nathan Hylden "For Now and So" at Misako & Rosen, Tokyo
Close
1
2
3
4
5
6
7
8
9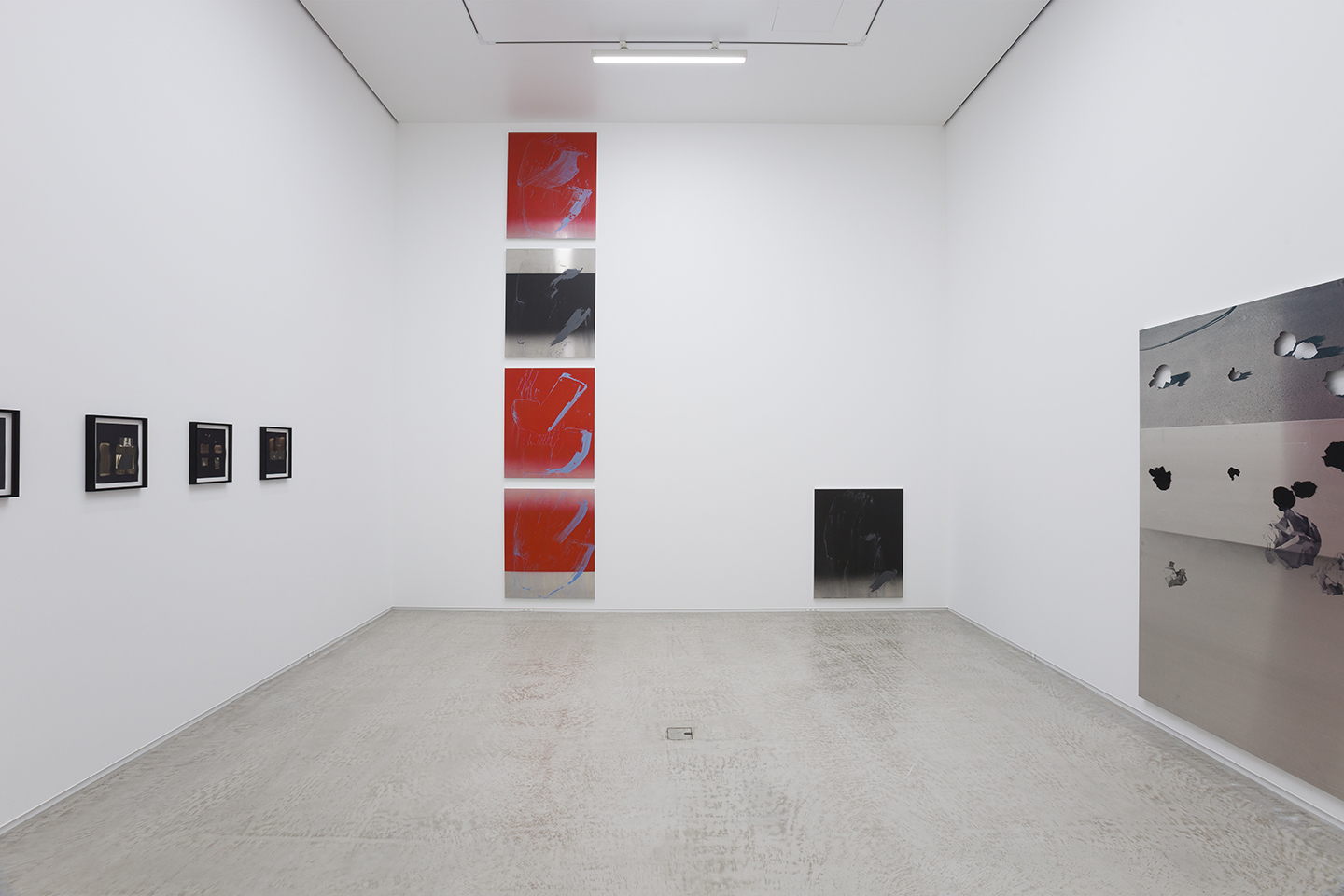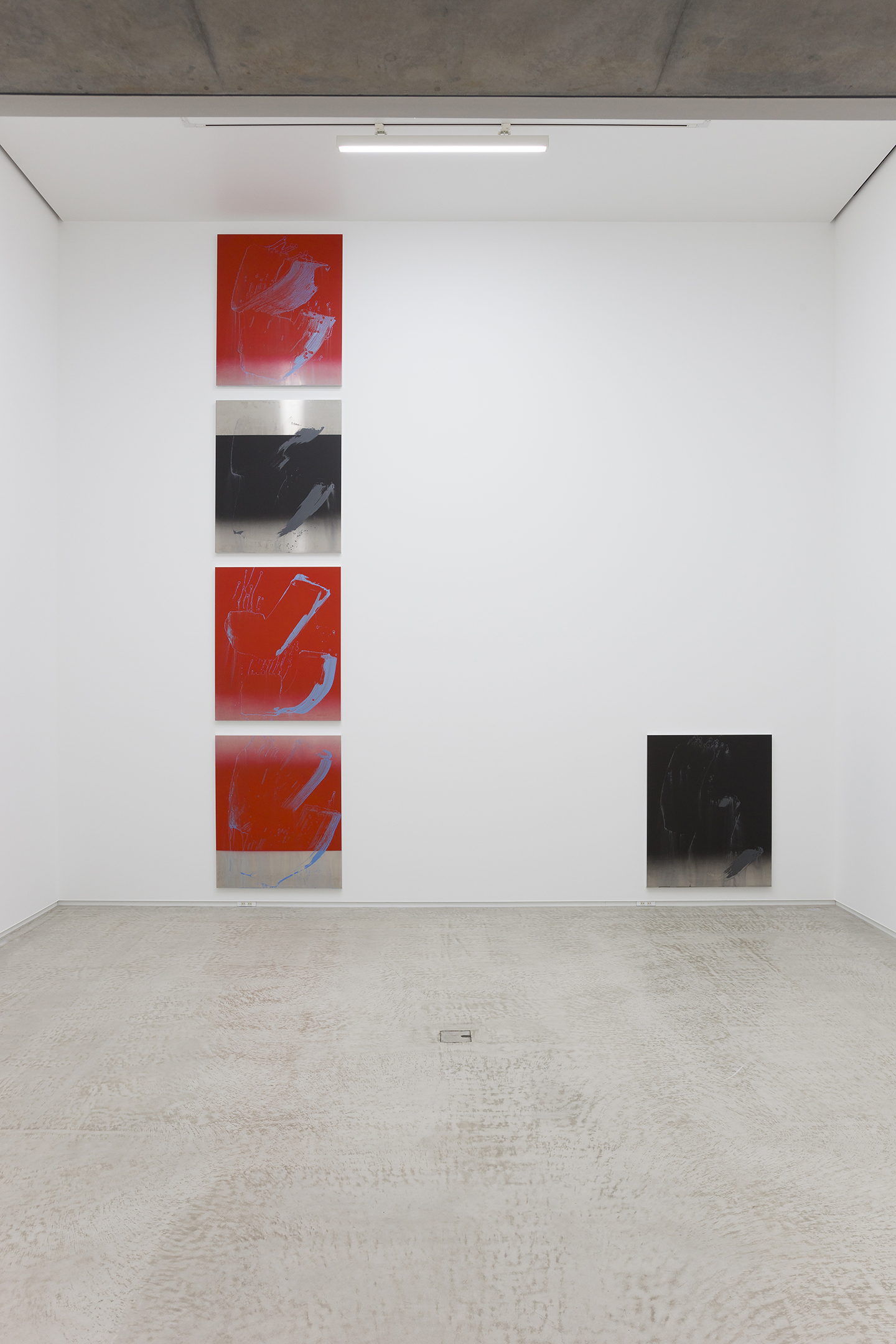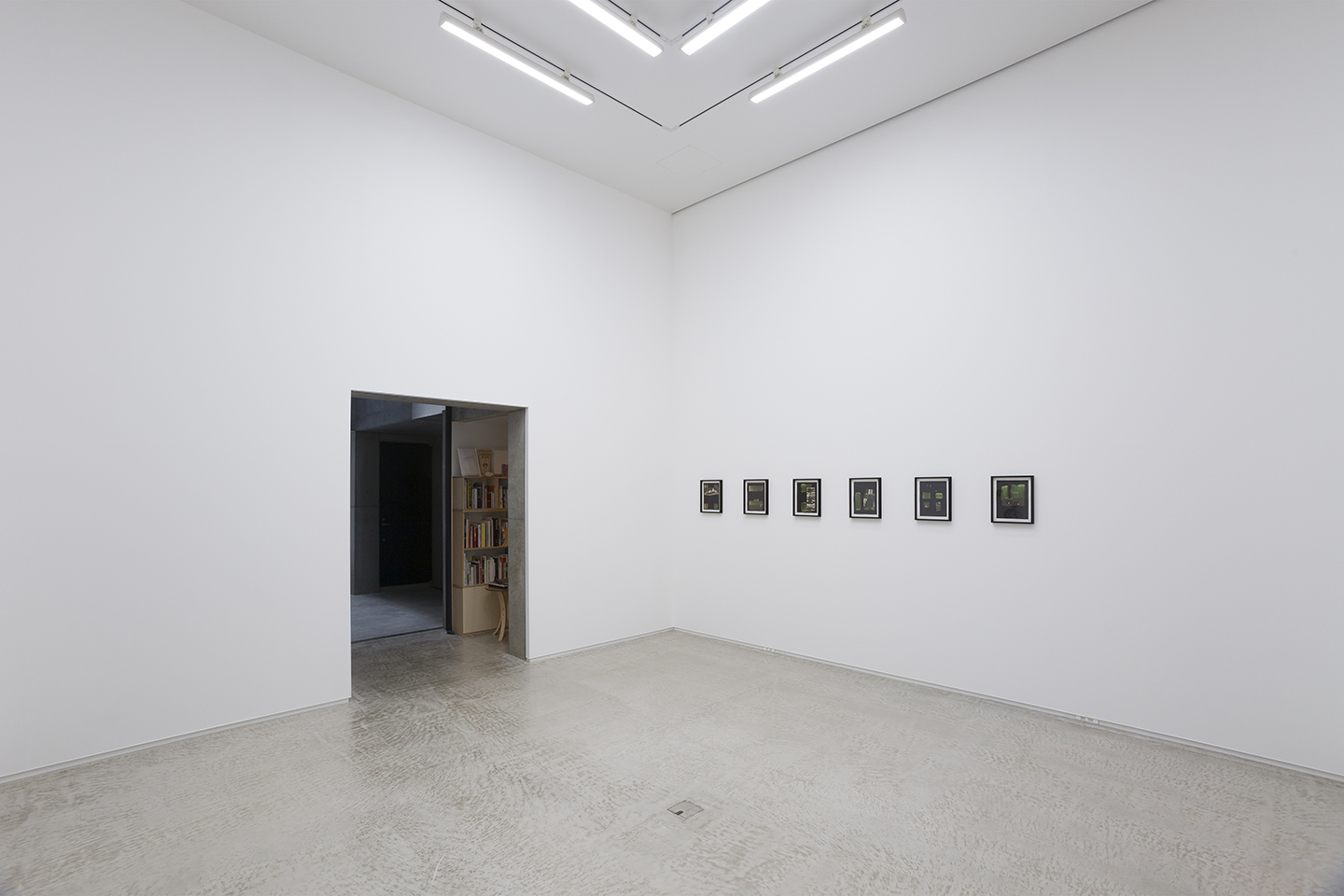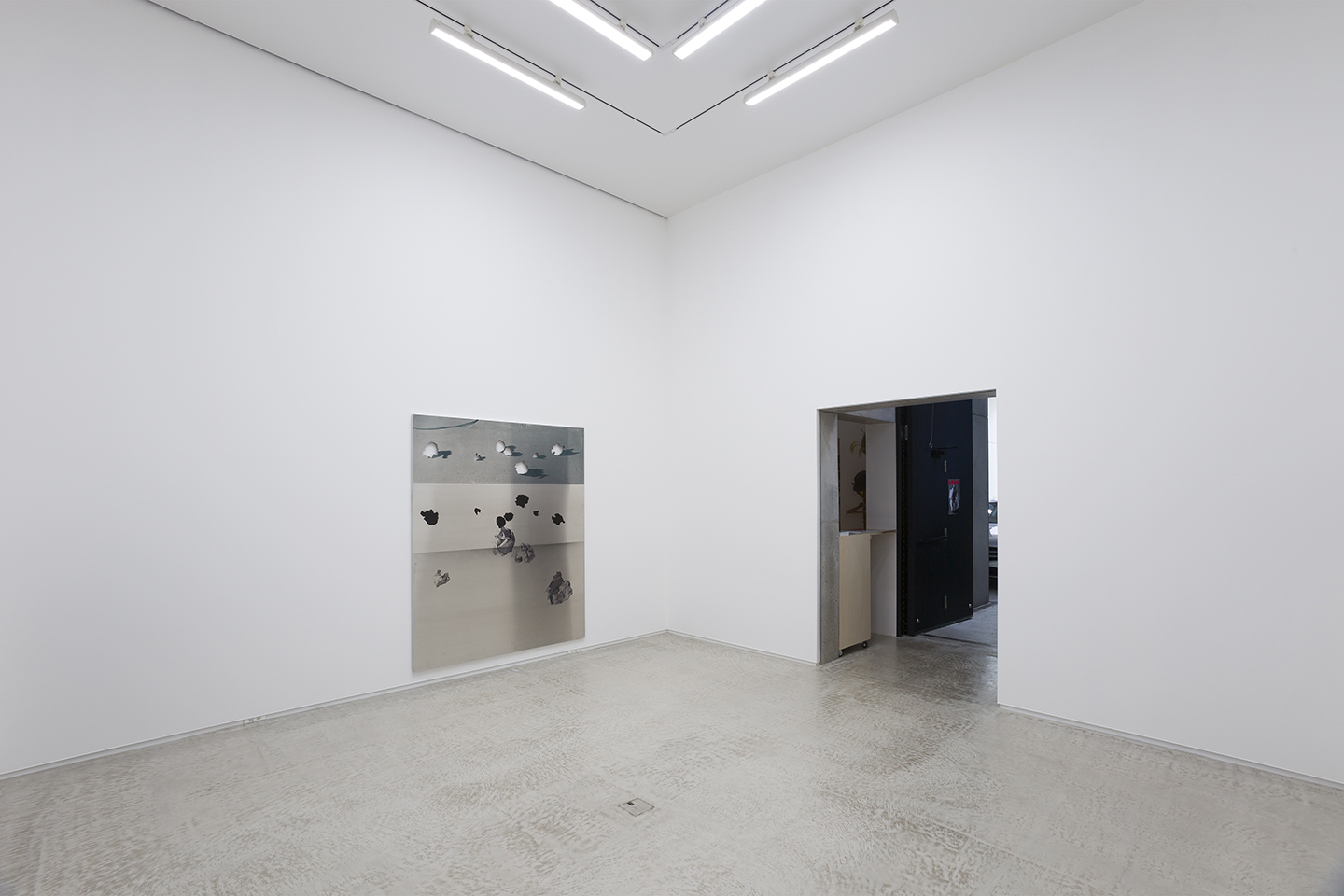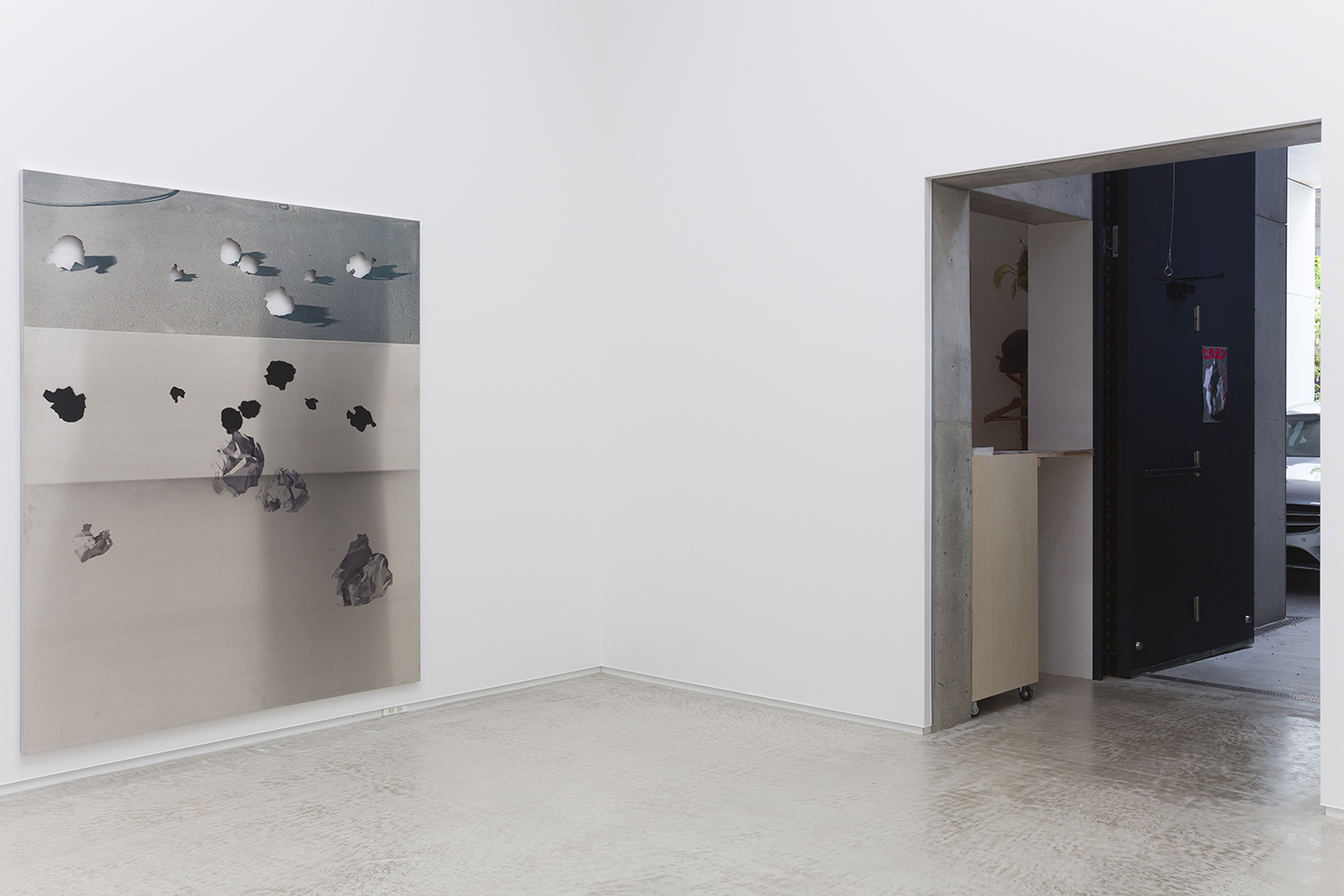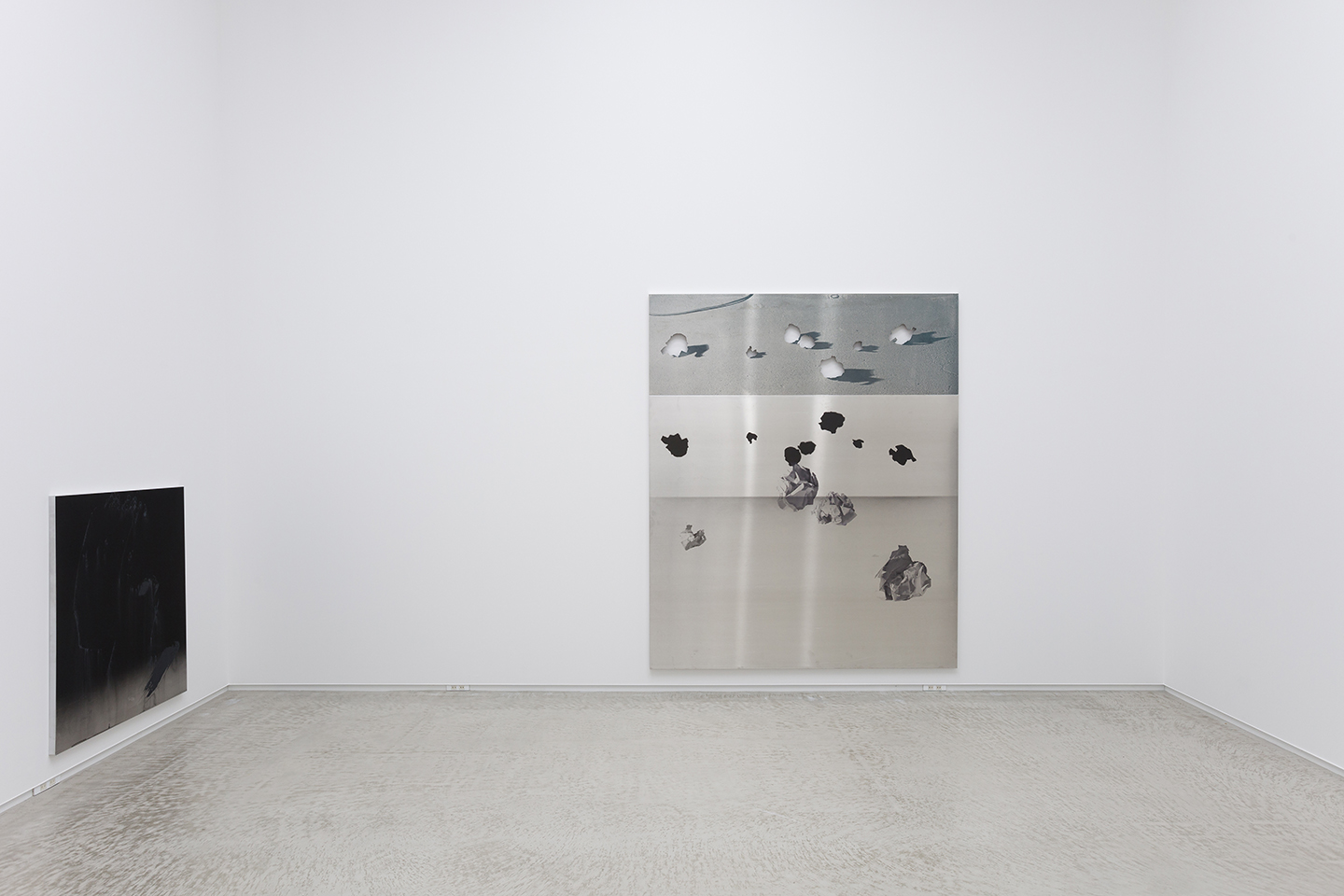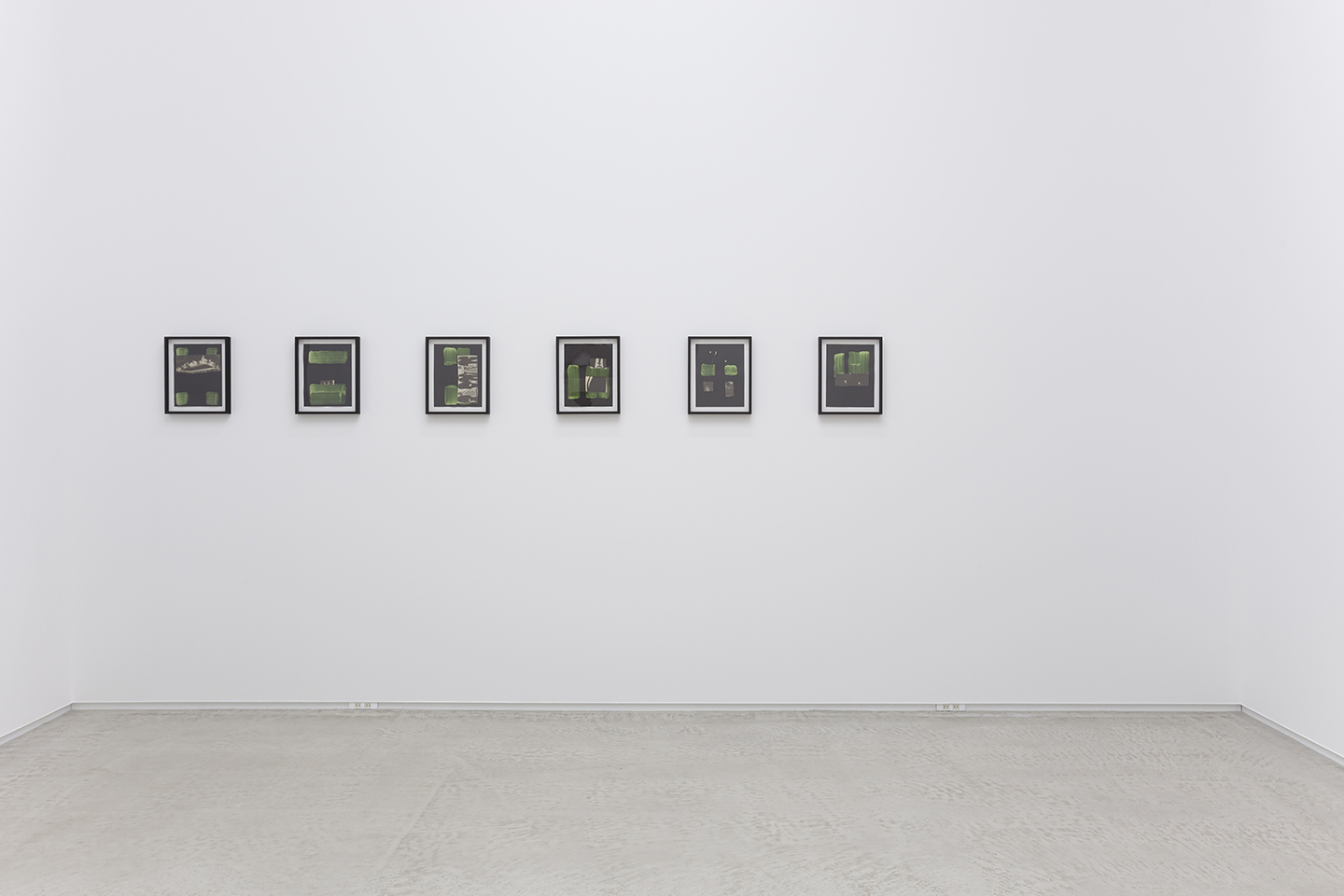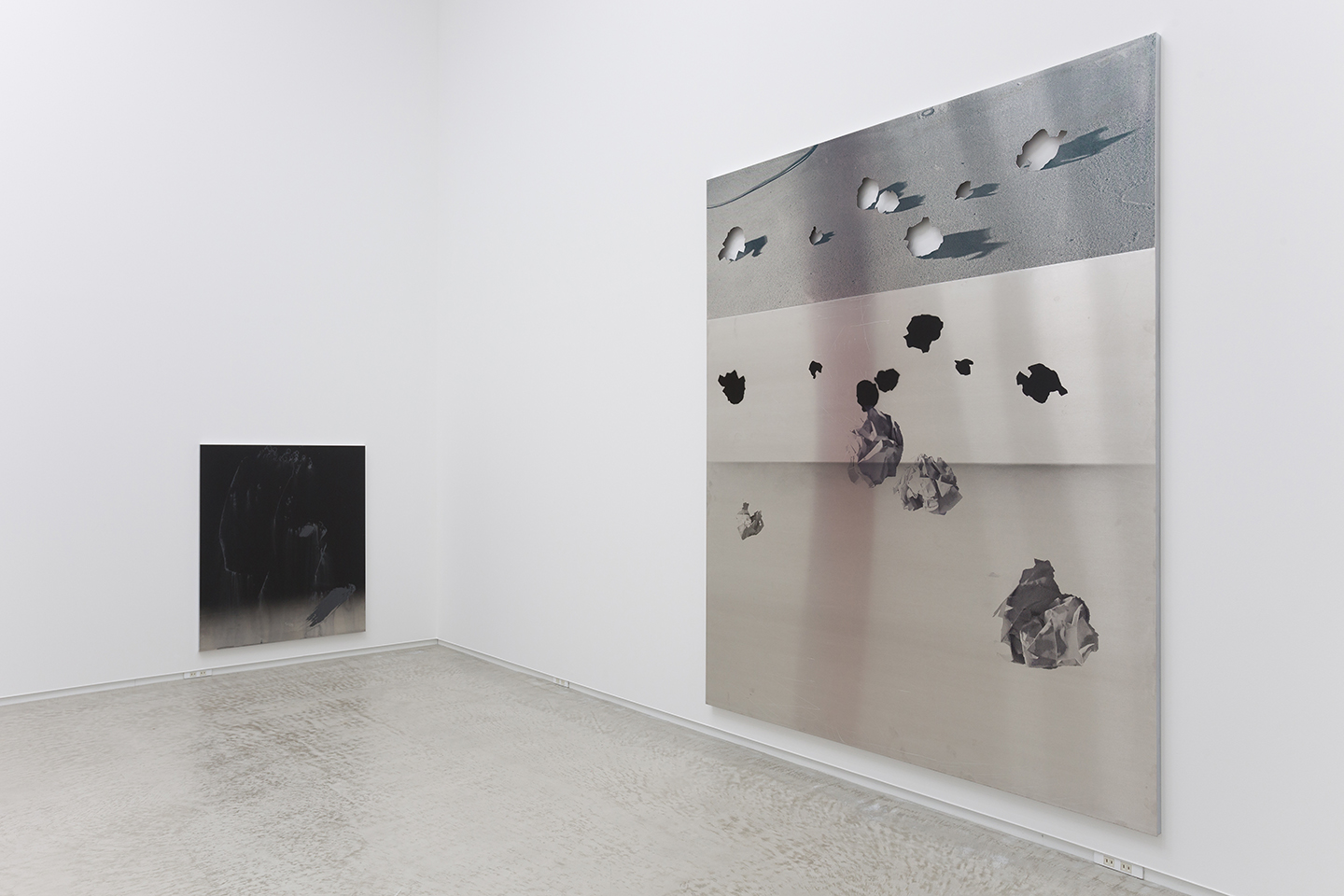 by Stuart Munro
The Shoes Or No Shoes? museum in Belgium collects footwear from all walks of life, and artist Nathan Hylden has been thinking of sending them his sneakers. The SONS? collection spans ethnography to celebrity—a wide history of feet—and includes texts, drawings, and other contributions from designers, musicians, and artists alike. There are pumps worn by Liza Minnelli and moccasins from Michael Jackson. A pair of men's Tshoglam from Bhutan, children's slippers from Rangoon (now Yangon), bushman's sandals from Botswana, and a pair of ladies' Kub Kab, sandals carved from wood that hail from Djibouti. There is also a pair of shoes from Claes Oldenburg dating back to 1995. Covered in paint, these derby shoes from the American sculptor seemto have been worn by the man himself, but there is no knowing for sure. That little detail is left open to speculation.
Hylden has considered donating the shoes he wears in his studio, but wonders what might happen to his work as a result. He'd need to break in a new pair, but would that mean his working practice would need re-breaking in too? There is something comforting about wearing the same shoes day in, day out. In his Los Angeles studio, making, or more importantly "doing" remains an ambiguous pursuit, making sense of everything. Perhaps donating his shoes isn't such a bad idea after all—a way for him to draw a line under one form of practice and seek out another through the need for appropriate footwear. It's all a question of process and discovery.
 His current exhibition, For Now and Soat Misako & Rosen, Tokyo, exemplifies this. A continuous process of image making feeds into each painting. Mark making in one informs another, while aspects of mechanical production and facsimile have as much to do with how images are broken down as how they are built up. Several bodies of recent work, all untitled, cover different aspects of the idea of "failure" for images to ever truly be finished and complete. The works on view include five acrylic aluminum paintings, a conjoined photographic silkscreened work and stencil on aluminum, and six small paint collage studies, which include clippings from old newspapers countered by brushstrokes that shift in color, from green to bronze. Although distinct from everything else, these collages follow on from the rest, made as they are from material found lying around the studio, as studies in form and process, making reference to workbooks produced in the past. All of this is framed by a short text later reworked into the exhibition title, placing emphasis on "time" and "presence", and the act of going over and over the same productive territory. Perhaps due to the process and practice of the studio, thinking around the work feeds the making of even more work. The studio is where a subject begins. Things found across the floor are photographed, then applied to paintings. Images are processed and printed, cut out and sprayed through. The painting becomes the tool while the studio becomes the subject.
 Hylden "begin present" in the studio is as much to do with coaxing out a materiality. Frank Stella's declaration "what you see is what you see" is two-fold. It points at the immediate presence of materiality and also hints at the sensation materiality can trigger in its presence. This is compounded by artworks that exist as a consequence of object making. As Mike Kelley states, seeing "the manufactured object, by virtue of its 'untouched' quality, as a perfect object" is only part of the story, leaving out what it takes to end with a finished, "perfect" object or image. The division between the manufactured object as perfect and its inherent "failure" appears in almost everything made or indeed manufactured. Hylden's cuts, overprints, and washed-off brushstrokes all operate between Stella's words and Kelley's abstraction, obscuring both with his own brand of humor; the process appears and reappears in later iterations. A sense of humor lurks behind each aluminum sheet and collage. Metaphorical and literal craftiness means that the artworks always waver in terms of appearance between being crafted and craftily manufactured. The offset between authorship (washing off brush marks) and production (fabricated printing, machined aluminum) has meant that while some of his previous works were outsourced to achieve a particular print and finish, they appeared distant and uncharacteristically detached. Wrestling the process back to his studio has for the most part reasserted the need for work to be studio-bound and more immediate.
 One piece affects another. The five washed-brushmark paintings bear the spray outlines of other pieces. The abstract and disembodied collage clippings echo the waste paper on the studio floor as both a template and a guide to be sprayed with, literally rendering these abstract gestures as a graphic constellation on metal. Confident and self-assured, each painting is at times unnerving, its awkward comedy relying, as comedy does, on apprehension about the unknown. As satire, paintings draw importance from the mundane without knowing what will it will bring, like the absence expressed by artist Michael Smith's wonderful character Mike, wondering if he "had an aptitude for photography" (The World of Photography[1986]) without really understanding why. Hylden's paintings, like Mike's Photo Lab, absorb what's normally excluded, treating it with the utmost importance. This aspect of comedy comes from exaggerating the simplest and most straightforward things to extraordinary, almost mythic proportions. That even extends to the way paintings are hung, taking the proportions of space as literal, even if it means that some works are out of reach or out of sight. For Now And Sohides its sense of humour behind each re-articulated canvas and wayward brushstroke —a process that happily embraces futility and its own undoing. Regardless of his working practice, the ambiguous, unspecific nature, of each untitled painting means if Hylden were to donate shoes to the SONS? museum, they will be in good company.
.
at Misako & Rosen, Tokyo
until 24 June 2018