EXHIBITIONS
Nathaniel Mellors "The Sophisticated Neanderthal" at Galerie Art:Concept, Paris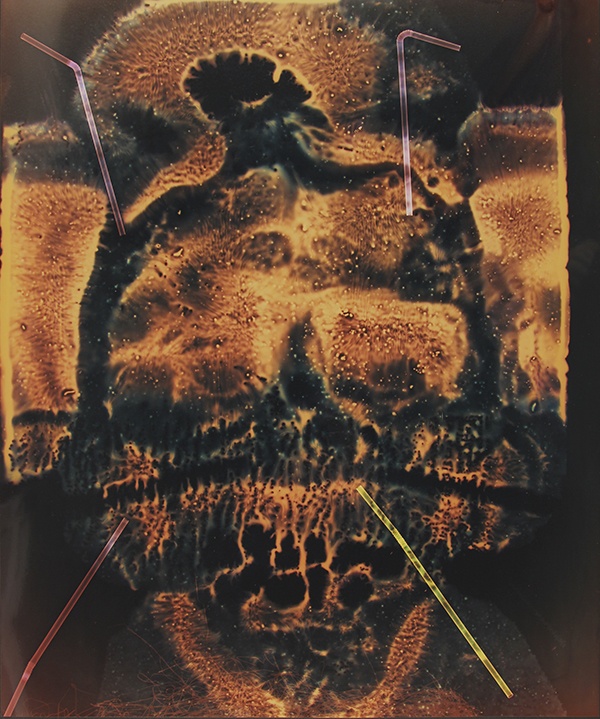 For its new show, Art: Concept is glad to present Nathaniel Mellors's work. This project has been set-up in collaboration with Gallery Monitor (Rome), which represents the artist, and is to be considered as the first of a series of exchange-projects between the two galleries. Born in 1974 in Doncaster (England), this artist, who lives and works between Los Angeles and Amsterdam, develops an art based on film-making; writing scripts as well as directing and editing them, and working closely with actors such as Patrick Kennedy and David Birkin. To these films, he adds works based on sculpture and photograms, such as the ones that can be seen in this show. His studio works incorporate humor, irreverence, the poetic and the absurd but to address themes of ownership, history, power, morality etc. By drawing inspiration from the techniques linked to cinematographic fictions, he inscribes his work within given contexts of the social reality that he questions and analyzes. He explores our tastes, morality, habits and the various ideas anchored in our collective memory.
The gallery's exhibition is articulated around the film called  The Sophisticated Neanderthal Interview; a video produced in collaboration with Commonwealth Projects and the Hammer Museum (Los Angeles) and realized with the support of the Mondrian Fund. The film shows the meeting of a young man (supposedly from the contemporary era) dressed in an outfit that could be described as a crossbreed between a baby's sleep-suit and space-overalls, whose name is Truson (a character already featured in another one of Mellors' films from 2010: Ourhouse), and a man of Neanderthal. Despite all his pseudo-primitivism, the man of Neanderthal turns out to be more intelligent and cunning than the rather naïve modern young man, especially with regards to the young man's expectations in terms of the presumed inferiority of intellect of the prehistoric man.

The meeting, staged in what we suppose to be a sort of out of time place that shows no markers of civilization, was in fact shot in the proximity of 20th Century man-made Caves called The Bronson Caves. Located in Griffith Park, Hollywood, Los Angeles. Ironically, this site was used as filming location for numerous Hollywood movies and TV shows, hosting plenty of western movies from the Sixties besides providing a setting for the famous Bat Cave, home of the famous superhero (another hybrid and archetypal character that Mellors finds interesting). Behind the "Garden of Eden" idea, we therefore perceive Nathaniel Mellors's will to draw a metaphor between on one side the still and immutable aspect of a place and the movement from one epoch to the other: from that of the nomadic hunters/pickers who evolved into the sedentary society based on ownership, which in turn made way for the modern world. The Neanderthal is a poetic symbol for the old world – but in a surreal turn at the end of the film he transforms his cave into a place invaded by technology. He claims to be "hi-definition"…
During his conversation with the young man, we learn that the Neanderthaler's cave is run by an organization called 'Sporgo', which he describes as an organization that controls all the caves and controls all the art displayed in them. Mellors wryly tackles the emergence of art as a marker of human consciousness and the idea that art and religion are hardwired into the human brain. The film also questions the long-accepted idea that the man of Neanderthal has been deemed incapable of both producing art and of constructing any enlightened form of thought, unlike his contemporary: Homo Sapiens, who has outlived him, evolving into today's mankind.
Nathaniel Mellors's work swarms with visual implements to provide plenty of possible keys for its understanding; for instance, the omnipresent Shakespeare-bust, one of Neanderthal's possessions. The fictional and absurd use of that cultural artifact asks us questions concerning possession and the history of relations between power and different classes of society. Far from his initial status as popular playwright, William Shakespeare has become the bourgeois archetype and symbol of knowledge and erudition through quotes. Endowing Neanderthal with such an artifact creates a sort of poetic anomaly that is more to be perceived as "ante-historical "rather than "anti-historica". In his own way, Neanderthal owns a piece of that systematic significance.
In this lesson of Humanism, halfway between an initiatory trip and a brainwashing, we are brought to understand that a man wanting to control reality, people and the past, quickly becomes possessed by himself. Little by little, the contemporary era empties itself, like a brain being sucked up through a straw, euthanizing itself with self-forged weapons and ideals.
.
until 15 March 2014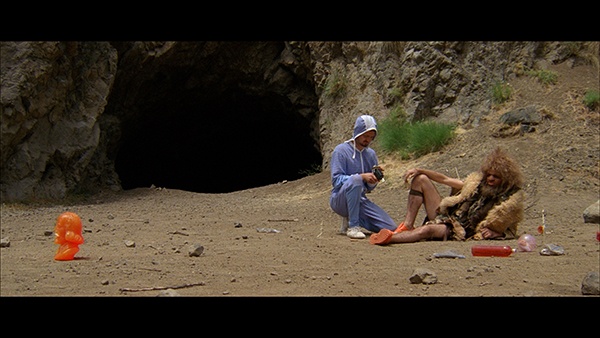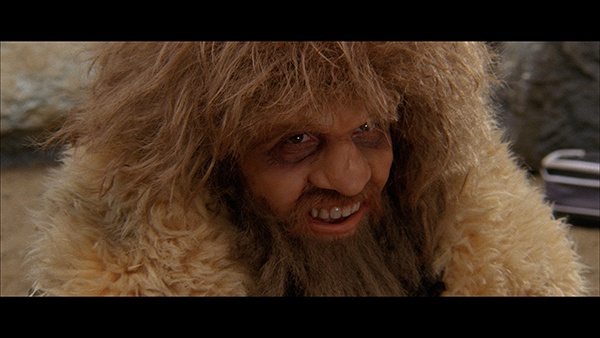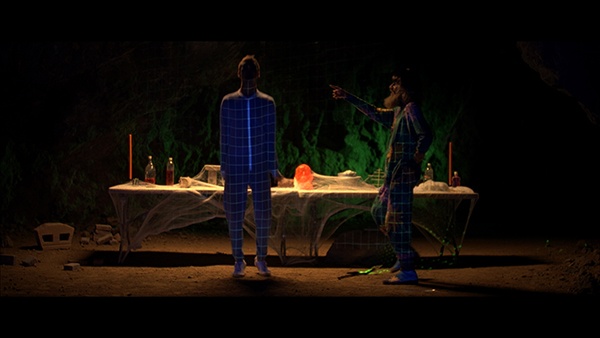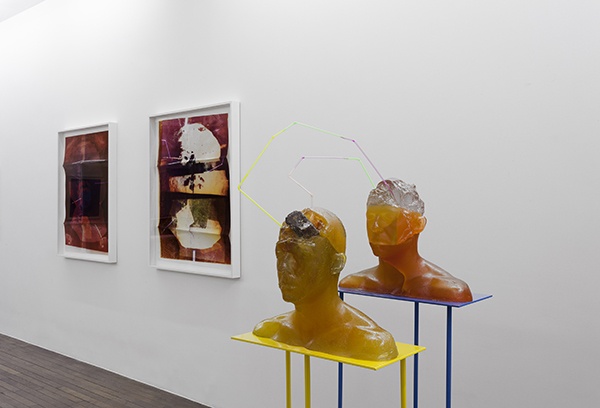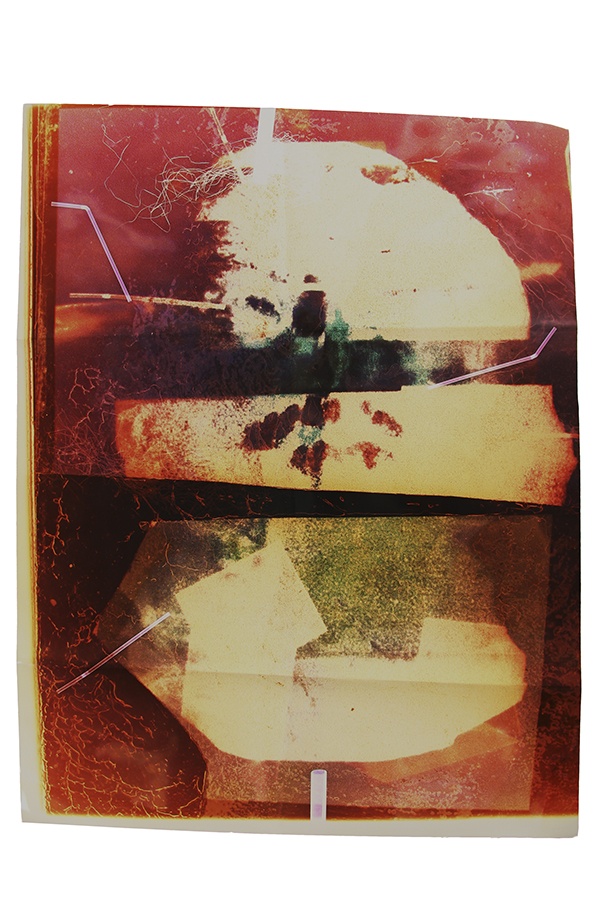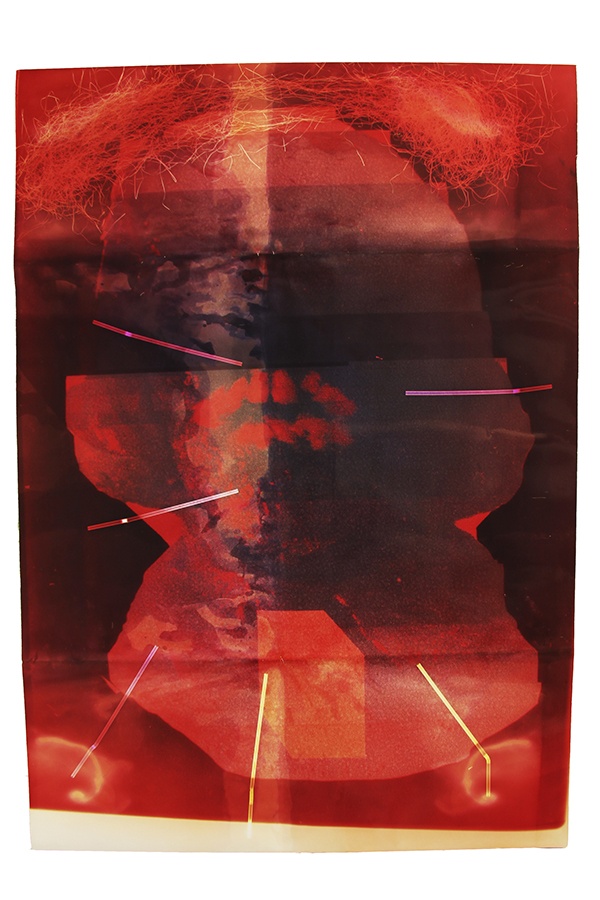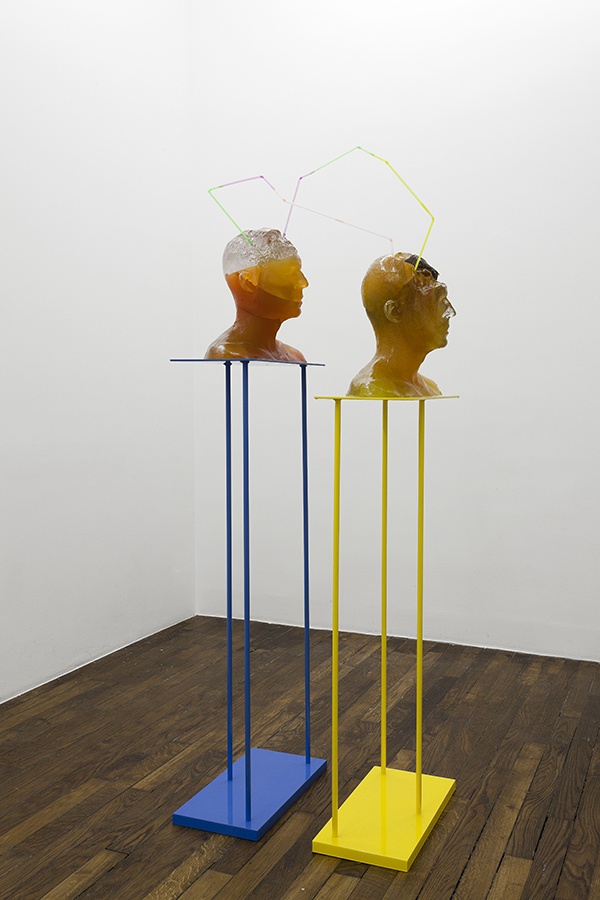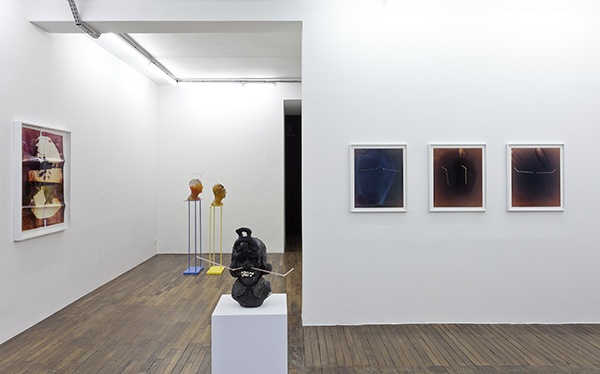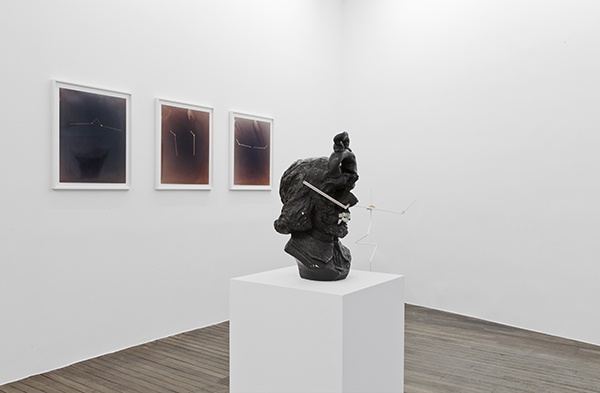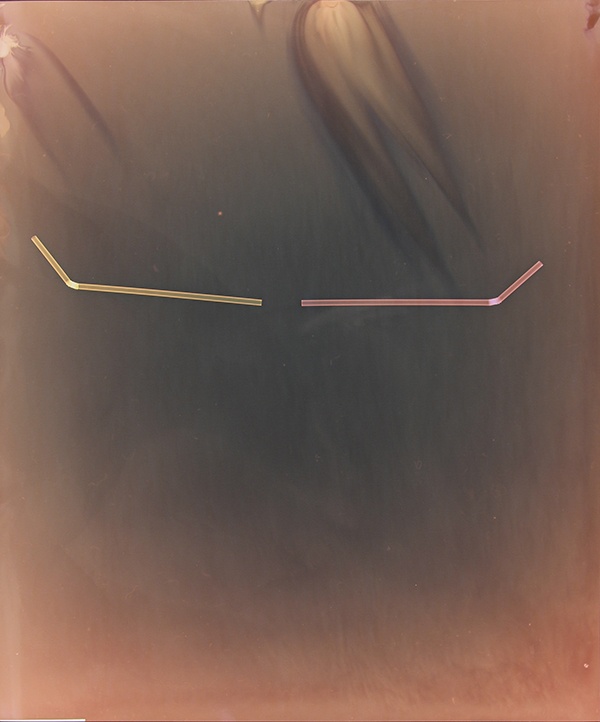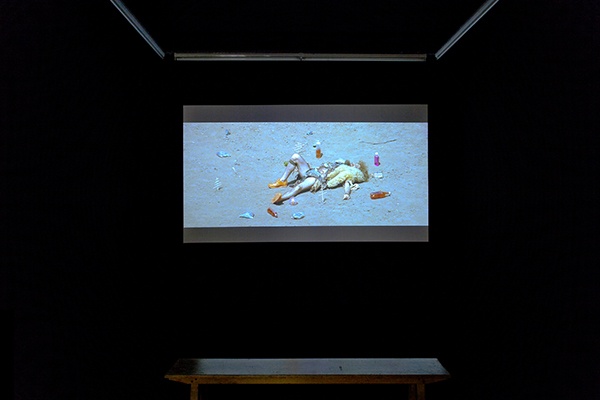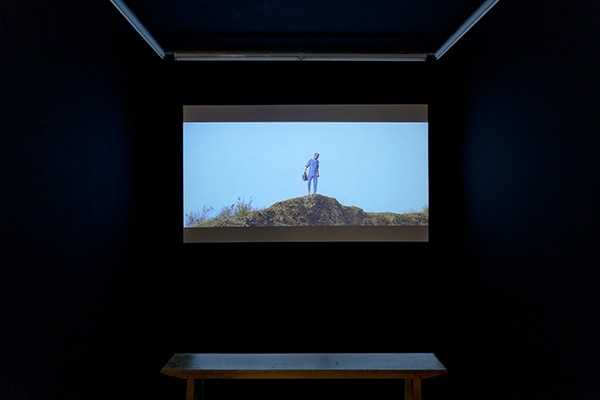 Nathaniel Mellors "The Sophisticated Neanderthal" installation view at Galerie Art:Concept, Paris, 2014
Courtesy: Galerie Art:Concept, Paris