EXHIBITIONS
Nelis van Hulten "(feelings)" at Demon's Mouth, Oslo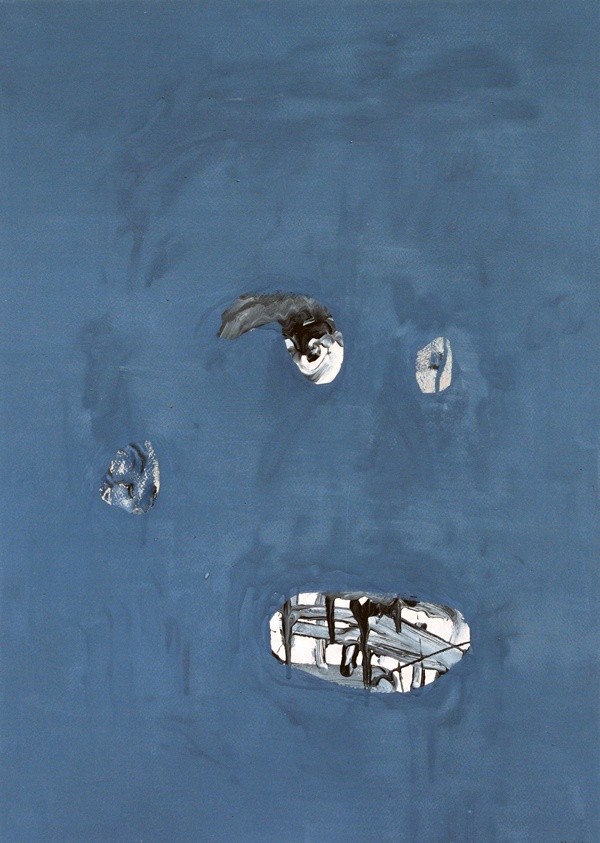 Demon's Mouth presented (feelings), an exhibition of new works by Nelis van Hulten. The title of the exhibition comes from the album of the same name by Jay Richford & Gary Stevan. The exhibition includes ten works on paper as well as two assemblages.
.
The larger of the two assemblages is in the form of a unicorn made from reclaimed wood with a partially sculpted face. There is a zig-zag horn reaching skyward from the head. It sits on an antique bar-stool as if the magical being needs to rest after a long day. This work suggests the vulnerability that comes with loosing our own personal myths. Van Hulten's use of materials is integral to the piece. The complex textures and deep colours of the reclaimed wood along with the ornate found stool contrast with the simple, childlike delineation of the form of the unicorn. It evokes both a child's hobby horse and an animist deity taken from the bow of an ancient shipwreck.
A small object, the second assemblage, rests low on the gallery floor. It appears to be in motion as if spinning. It is silver, roundish, and surrounded by planetary rings. The most abstract work in the exhibition it denies the viewer quick associations. Van Hulten uses this neutrality to ultimately provoke a dialogue with the unicorn. In that relationship it becomes the head of a ceremonial mace, a spinning top, or a magical puzzle-box that needs cracking. While in isolation it again becomes a purely formal and abstract object.
The works on paper continue the exploration of childhood and myth. A harlequin pattern creeps into several works recalling the trickster and romantic hero from the Commedia dell'arte. In one painting a face peaks at us from behind the diamond geometry. The muted pallet and use of found lettering keep the viewer from easily placing the work in a particular era. It appears simultaneously contemporary and rediscovered.
Van Hulten's process is firmly rooted in studio practice. One gets the sense that the found components were found twice, once in the urban landscape of Eindhoven and then again among items in the studio, having over time become part of that landscape as well. Though the complex metaphors of childhood and mythology play key roles in decoding (feelings) they are deftly countered by a formal elegance, the clear interrelations between compositional elements, and the use of raw uncomplicated materials.
.
until 25 May 2014
.
Above – Being Friendly 2:54, 2014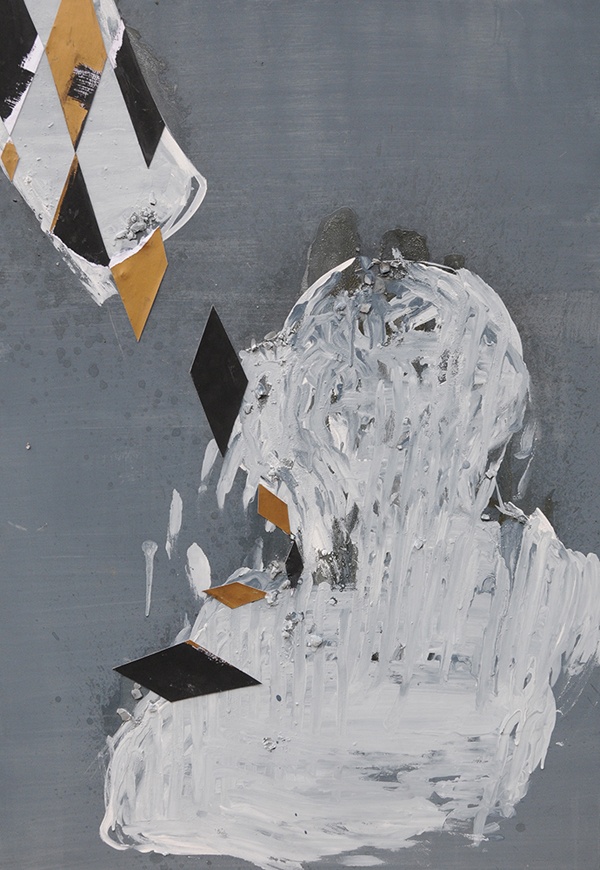 Feeling Tense 4:05, 2014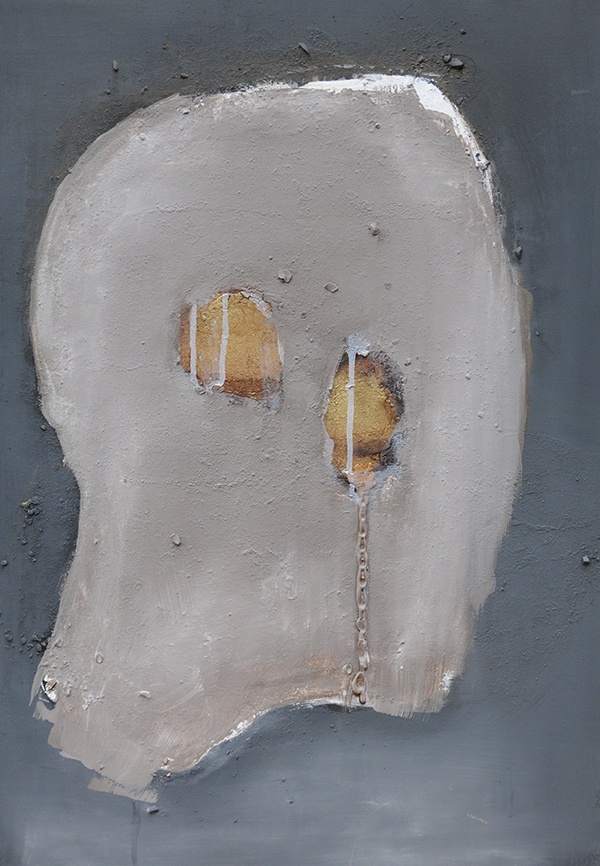 Going Home 2:46, 2014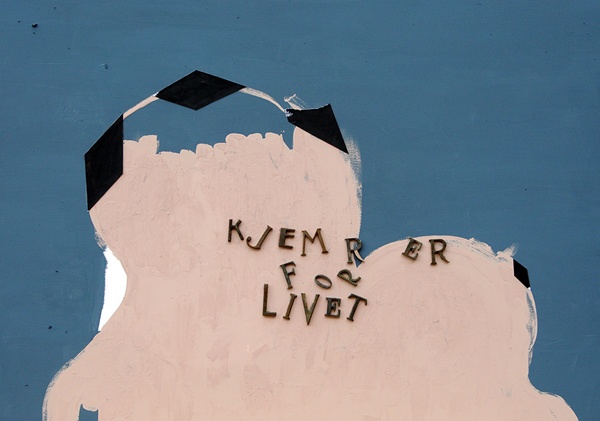 Having Fun 4:00, 2014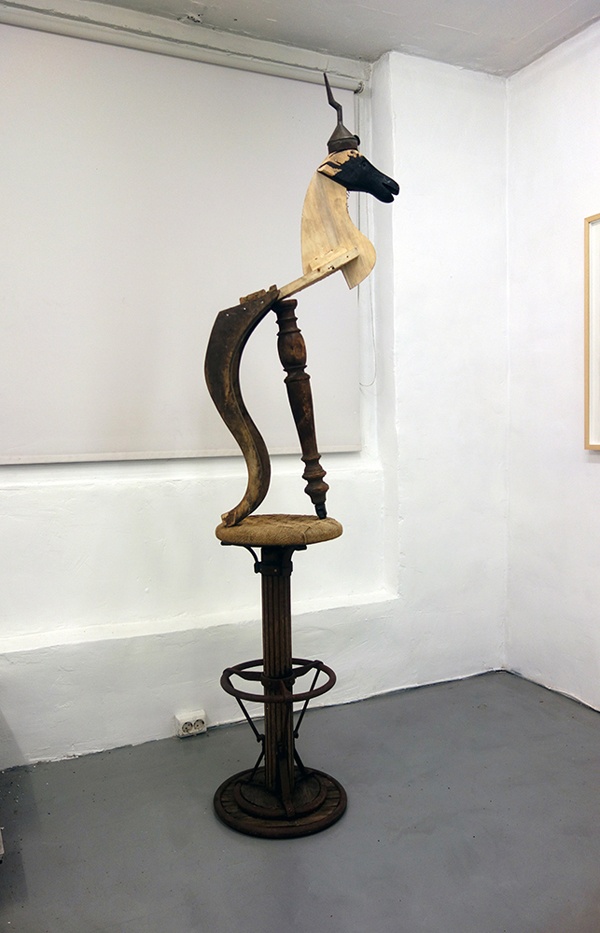 Running Fast 4:42, 2014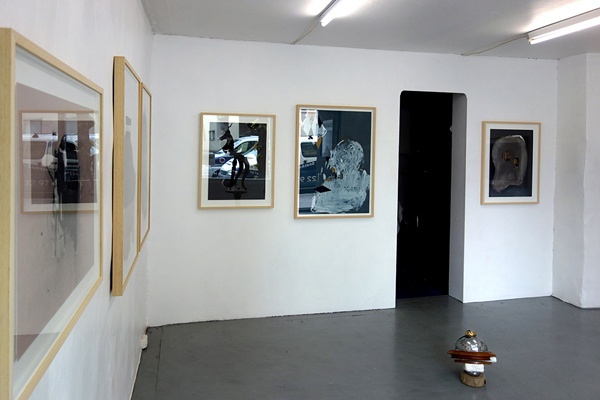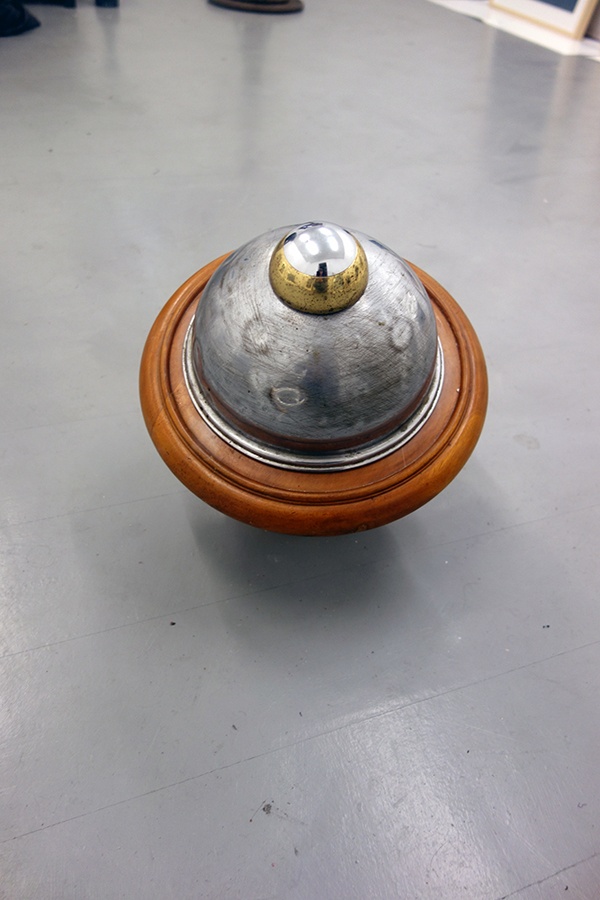 Flying High 3:35, 2014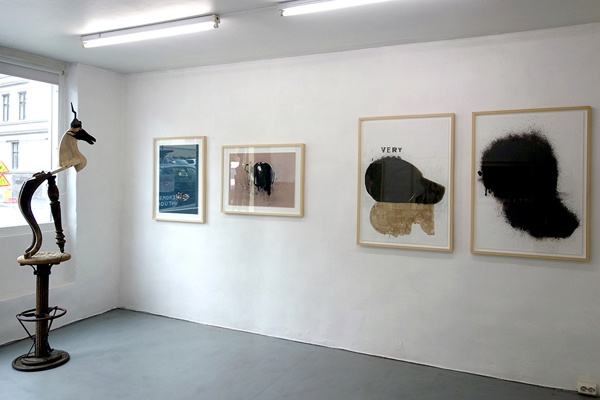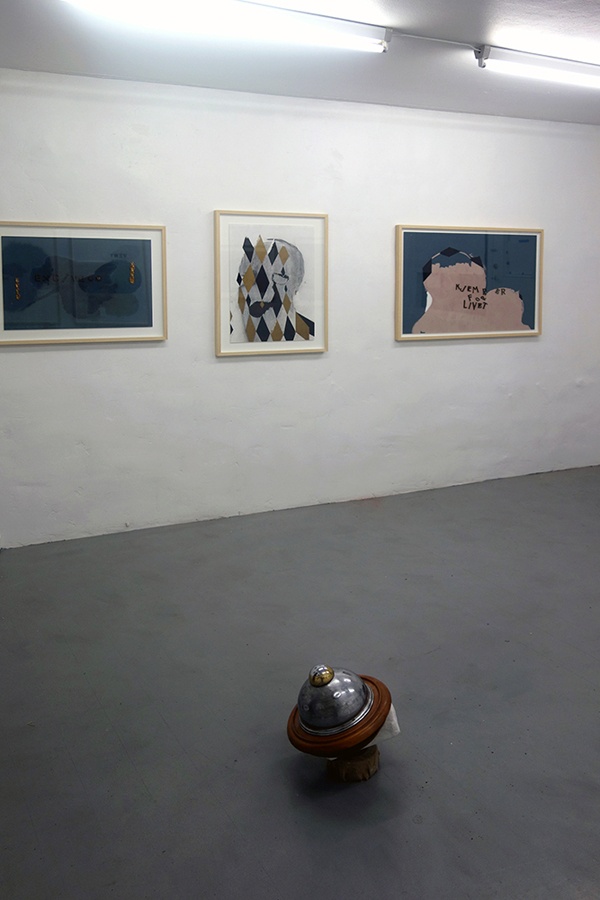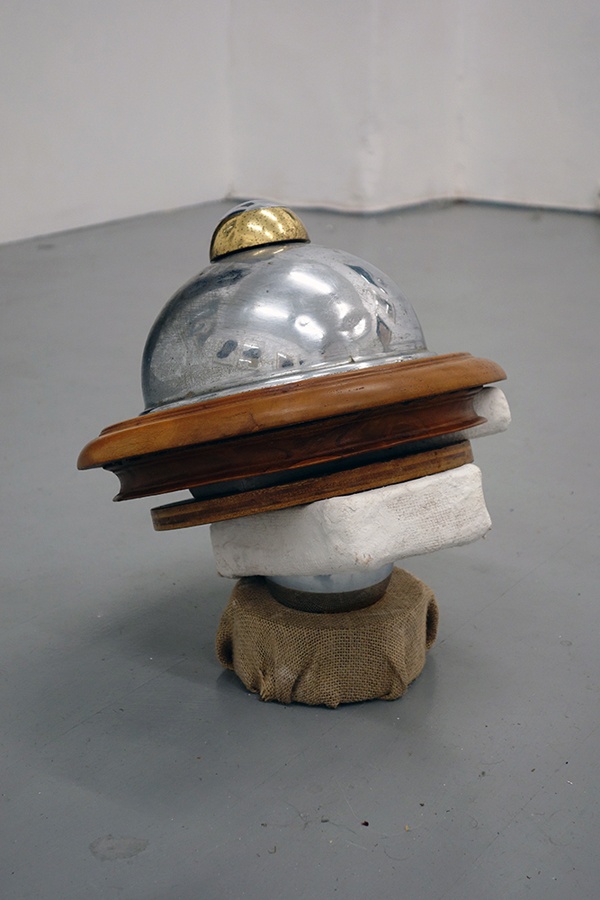 Flying High 3:35, 2014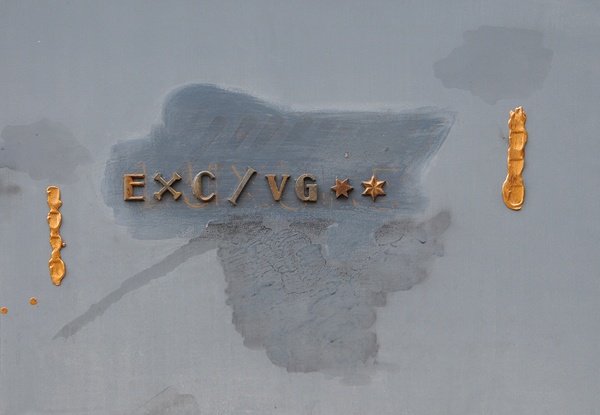 Luxure, 2014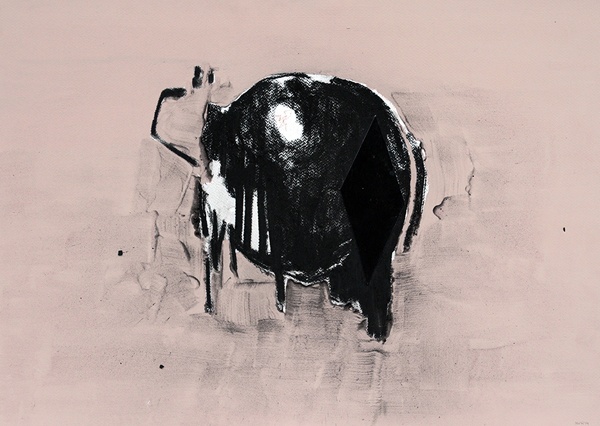 Side 1 / Side 2, 2014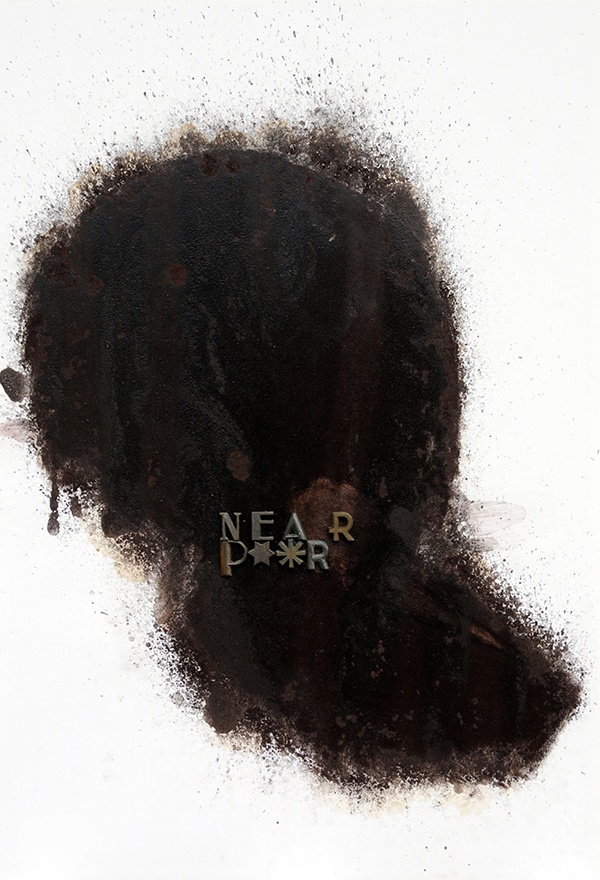 Standard Goldmine, 2014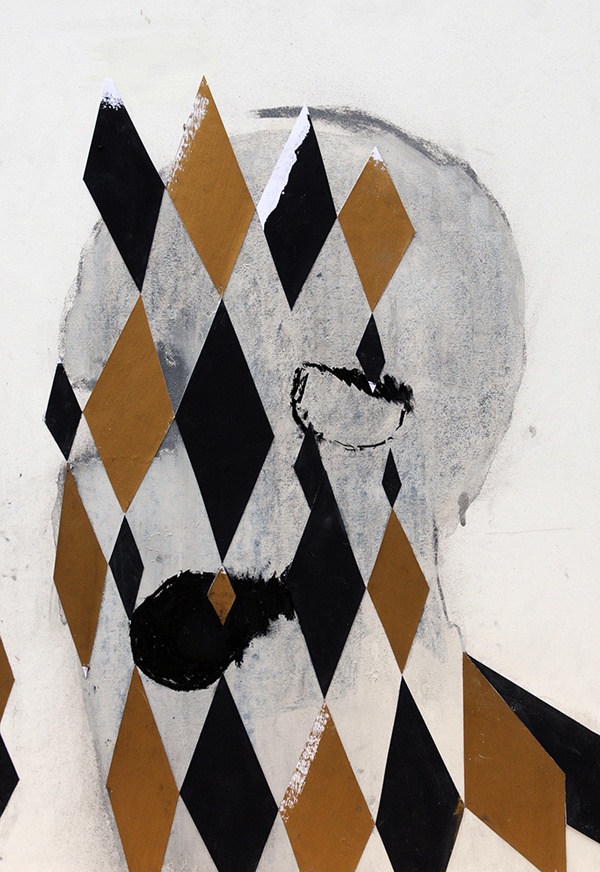 Fearing Much Frykter Mye, 2014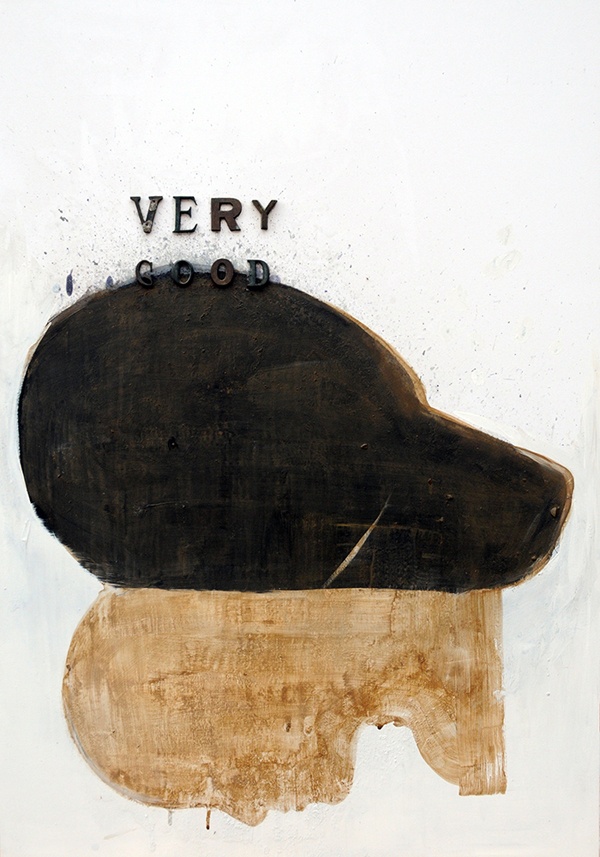 Loving Tenderly 3:37, 2014
Nelis van Hulten "(feelings)" installation views at Demon's Mouth, Oslo, 2014
.
Courtesy: the artist; Demon's Mouth, Oslo.