REVIEWS
New Monuments for Europe's Subaltern Pop Culture: Invernomuto at NN Contemporary, Northampton
Close
1
2
3
4
5
6
7
8
9
10
11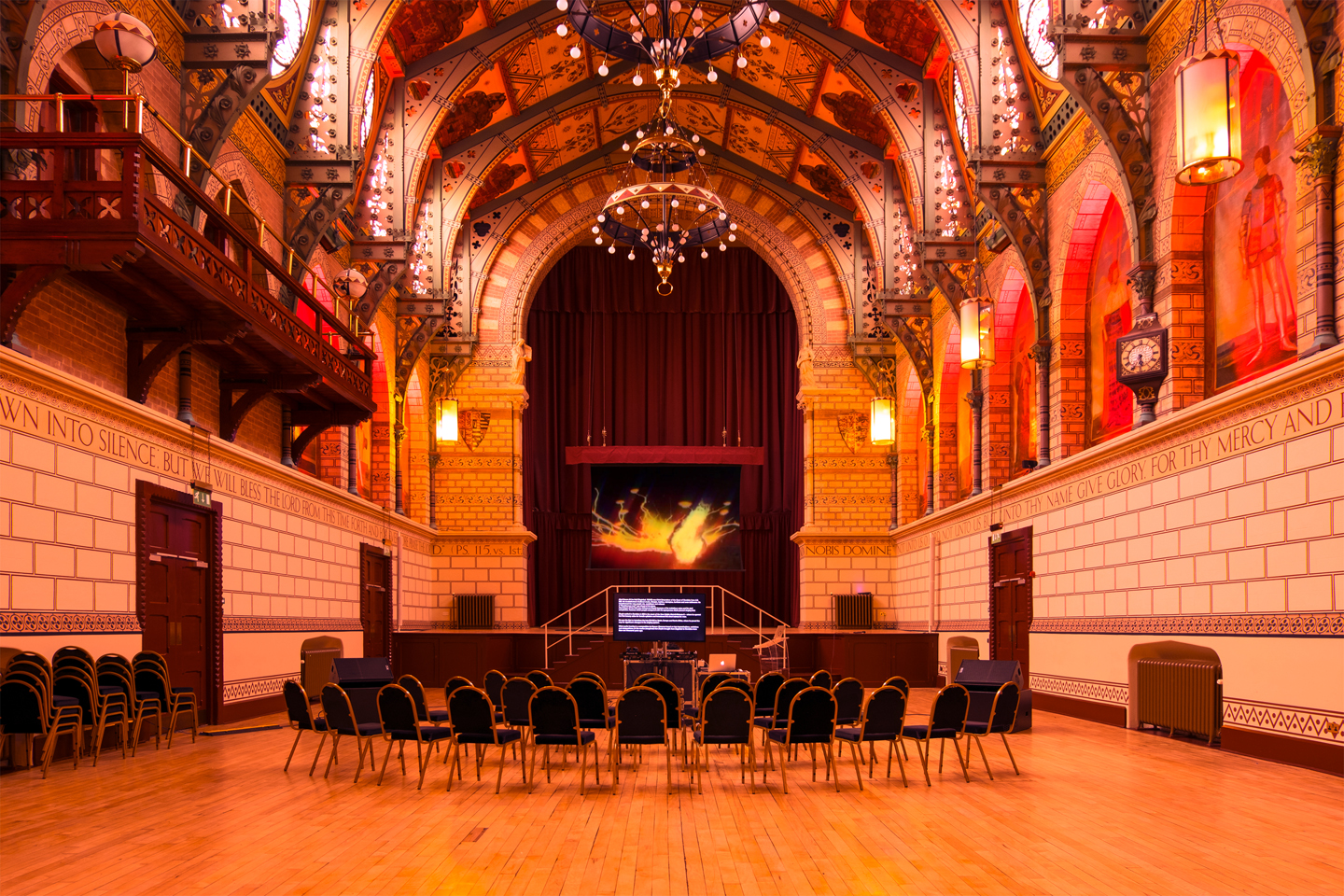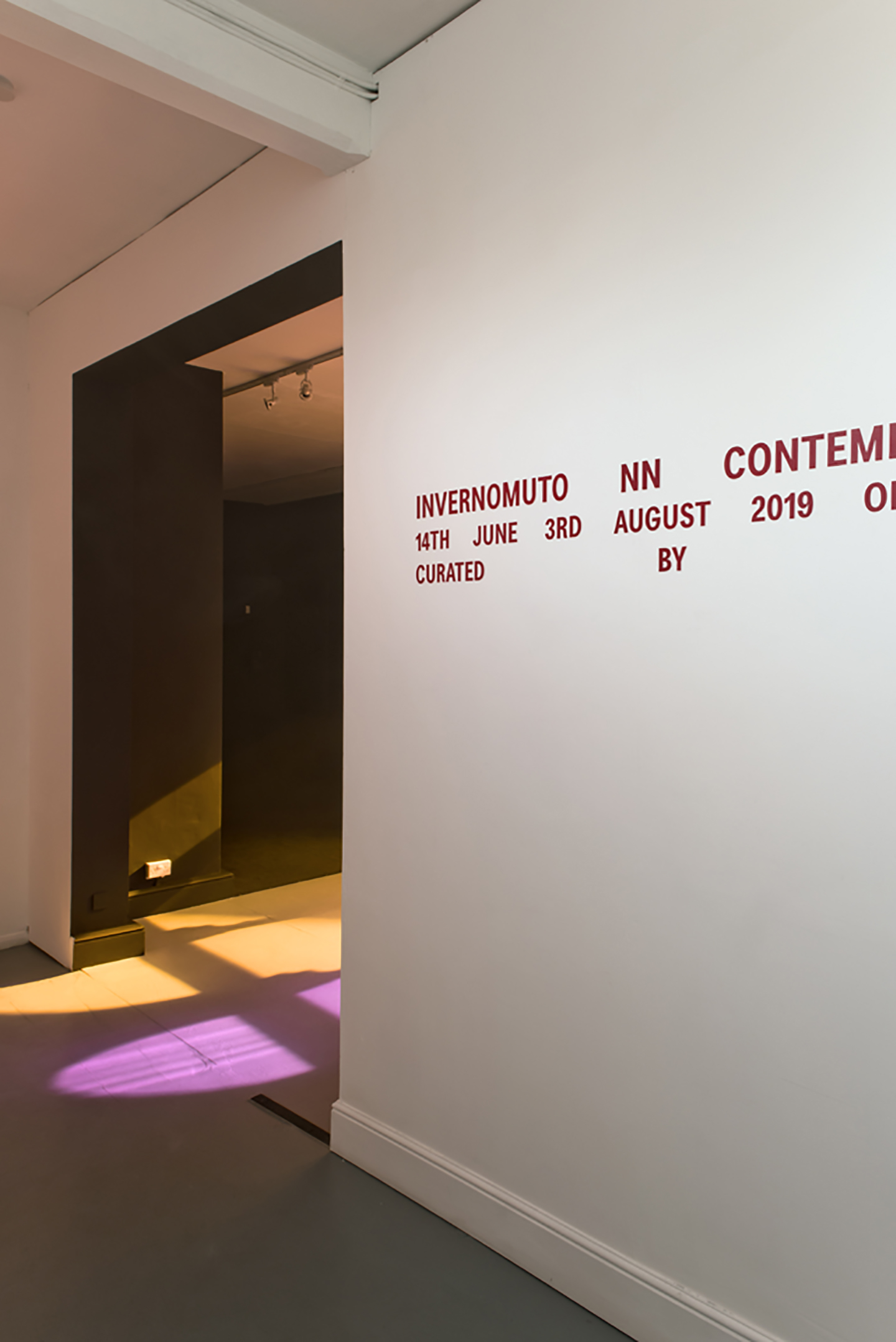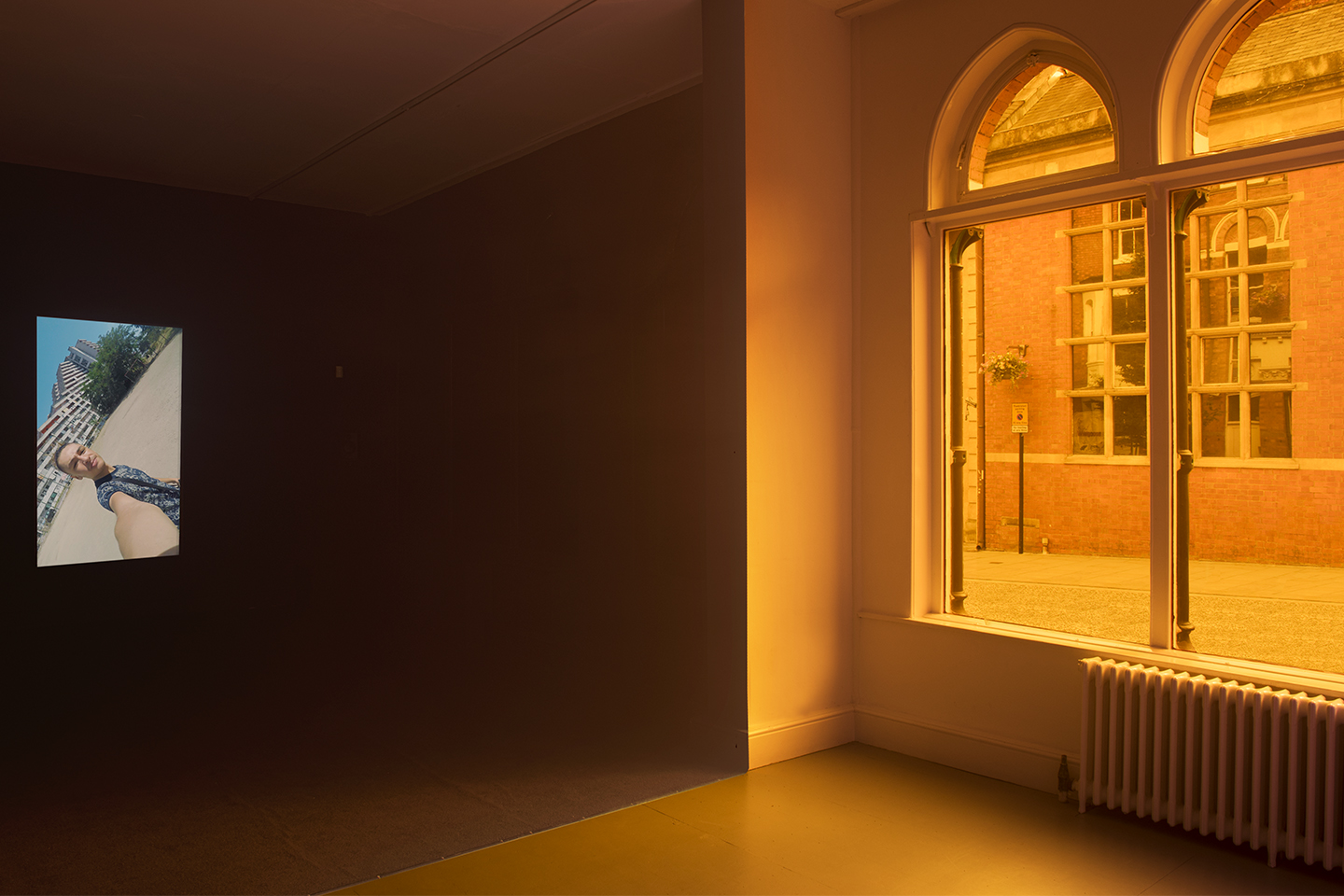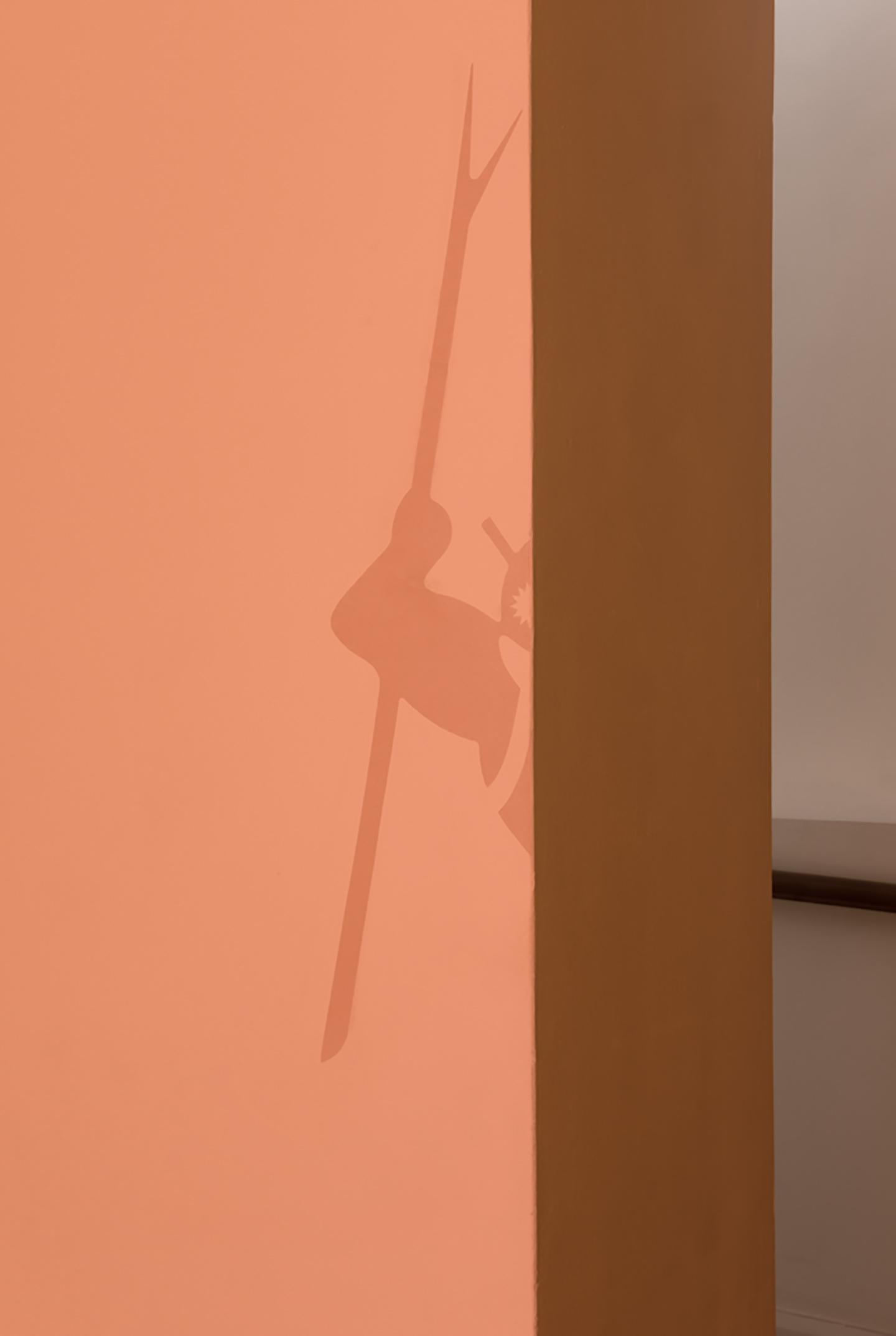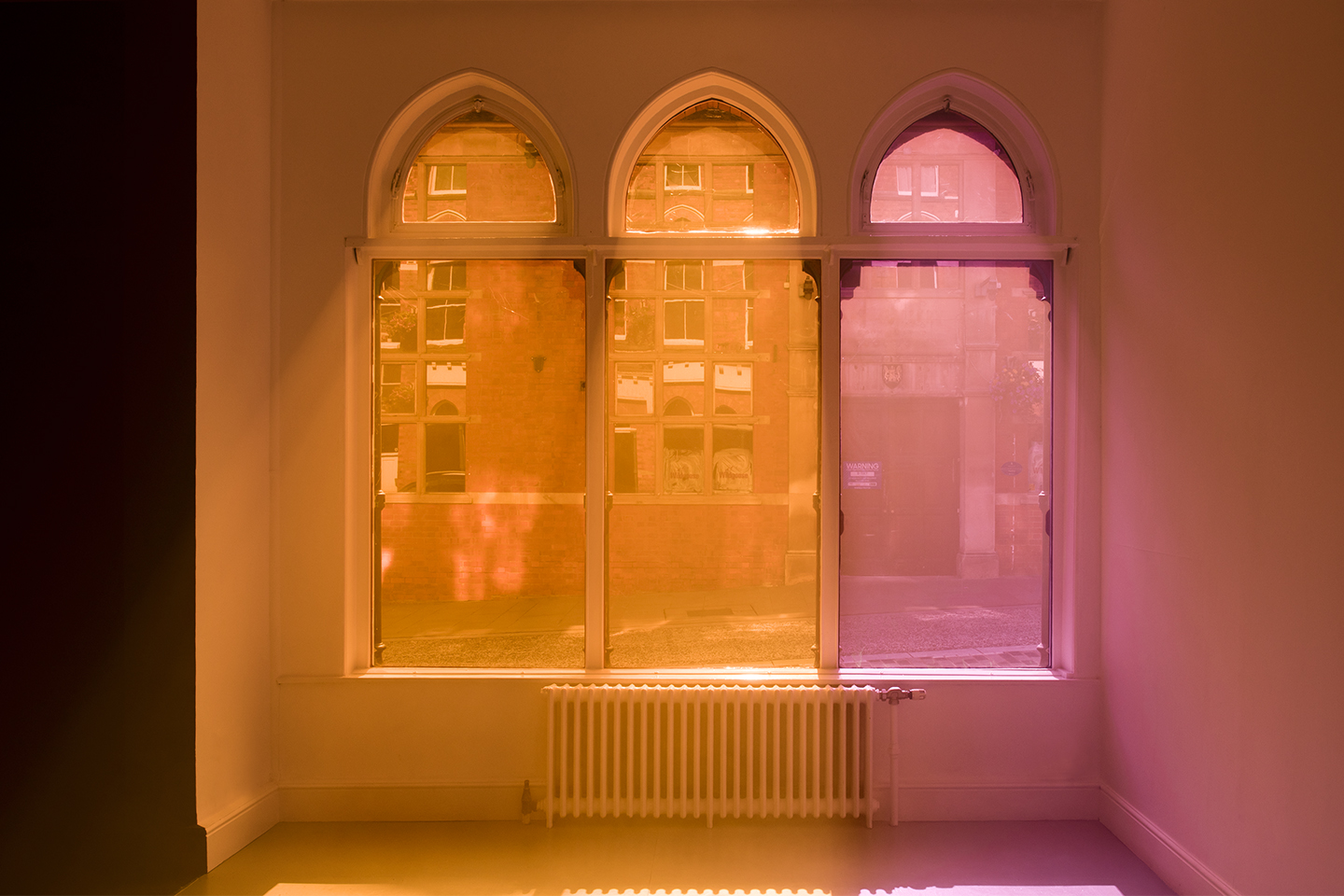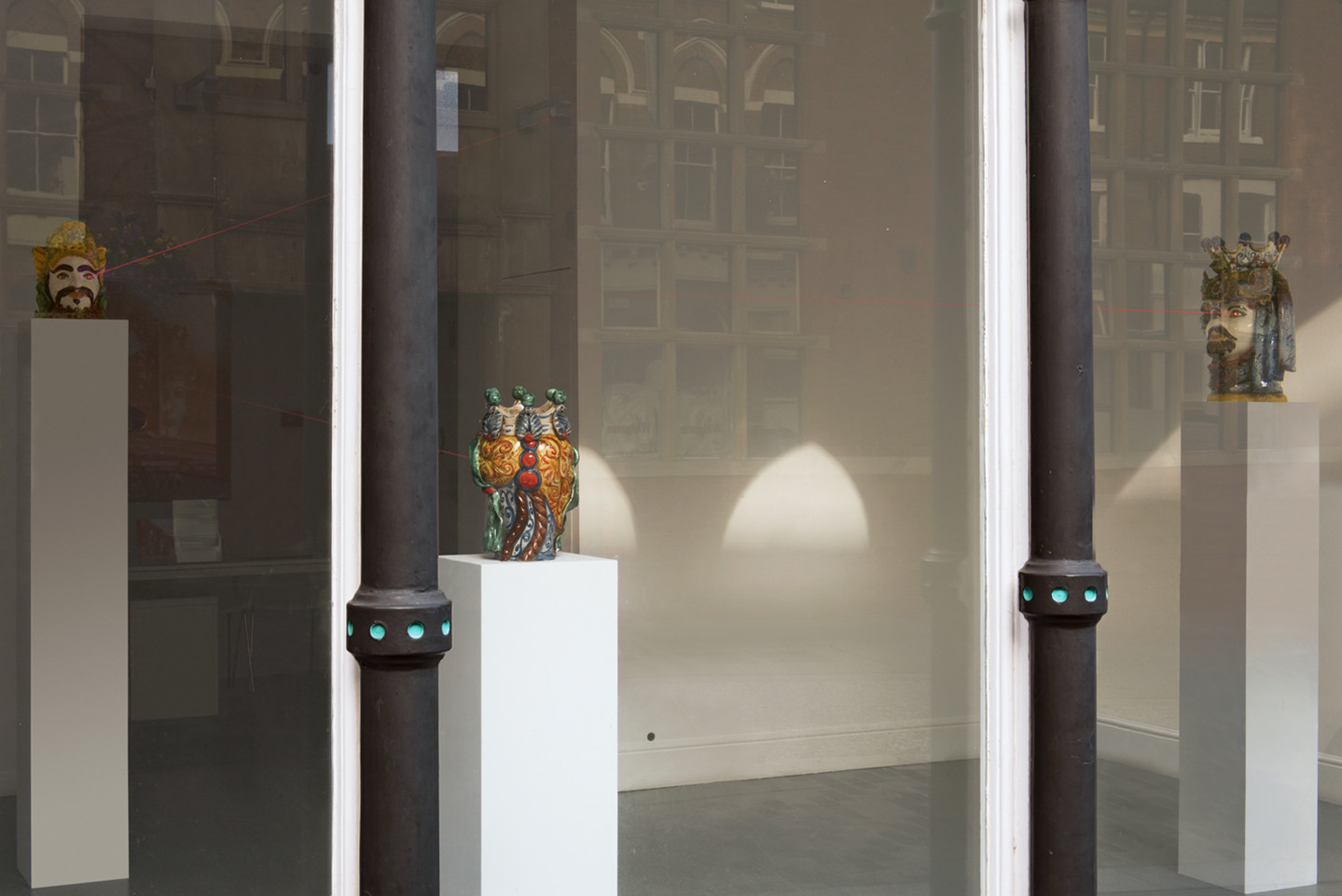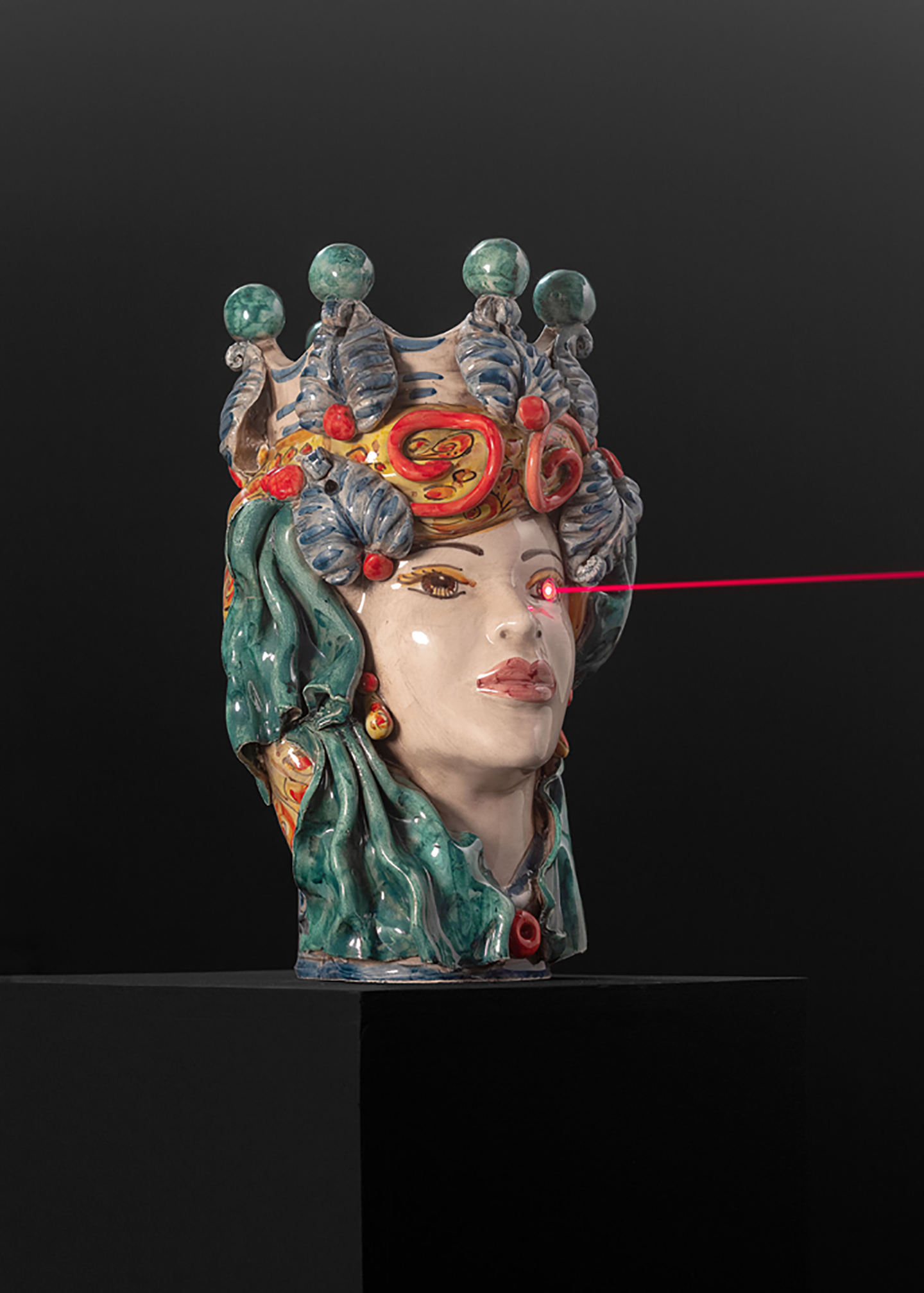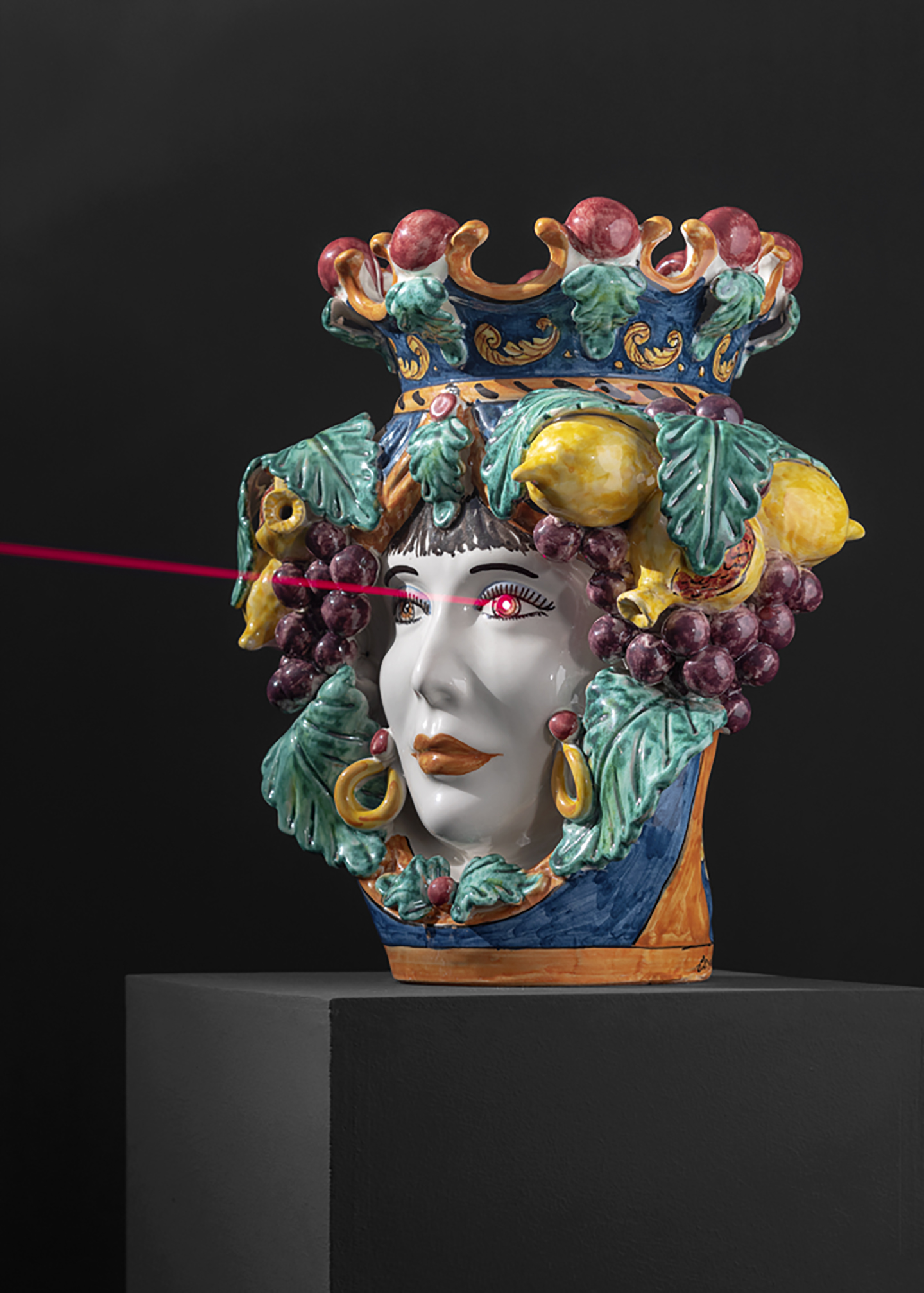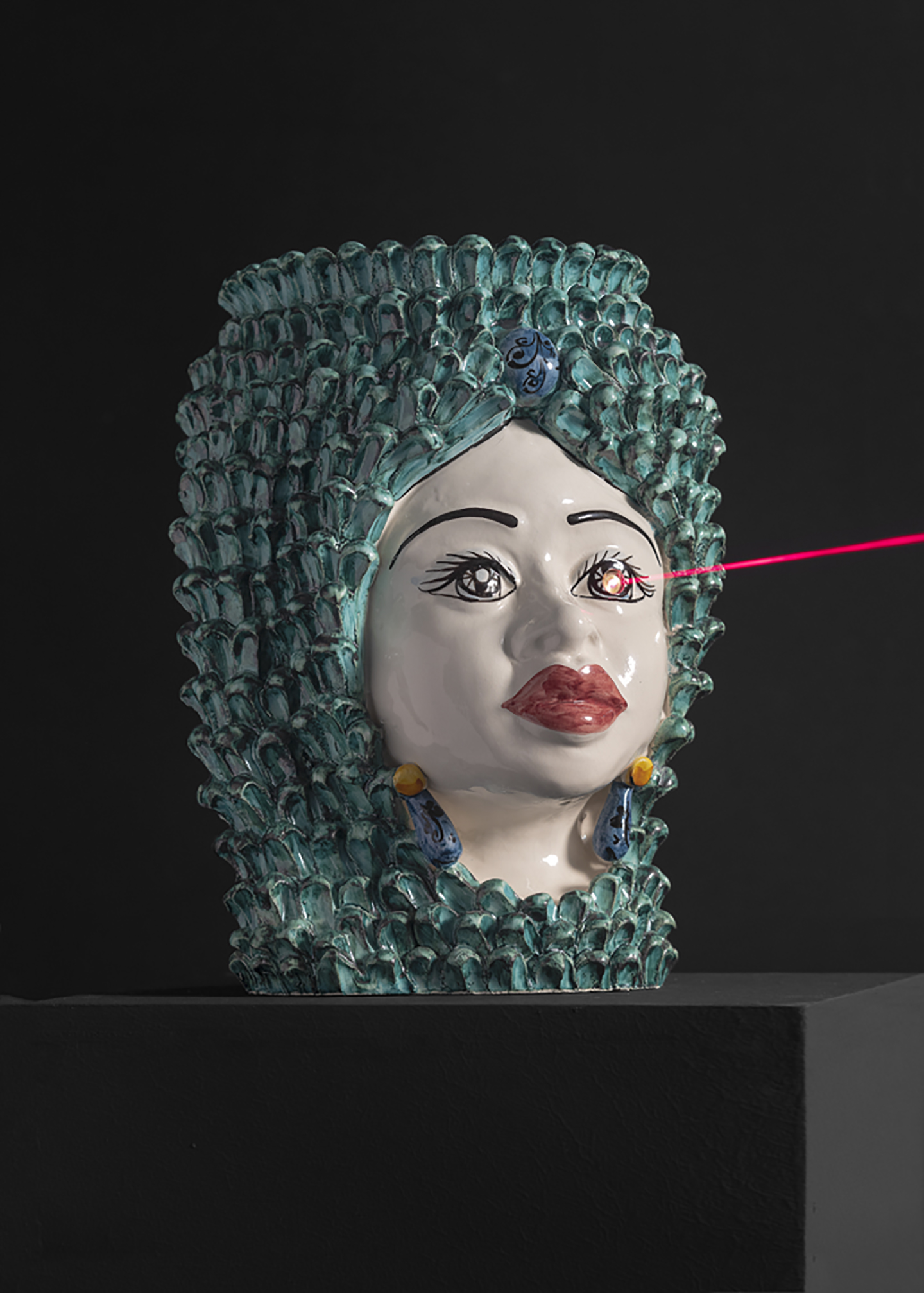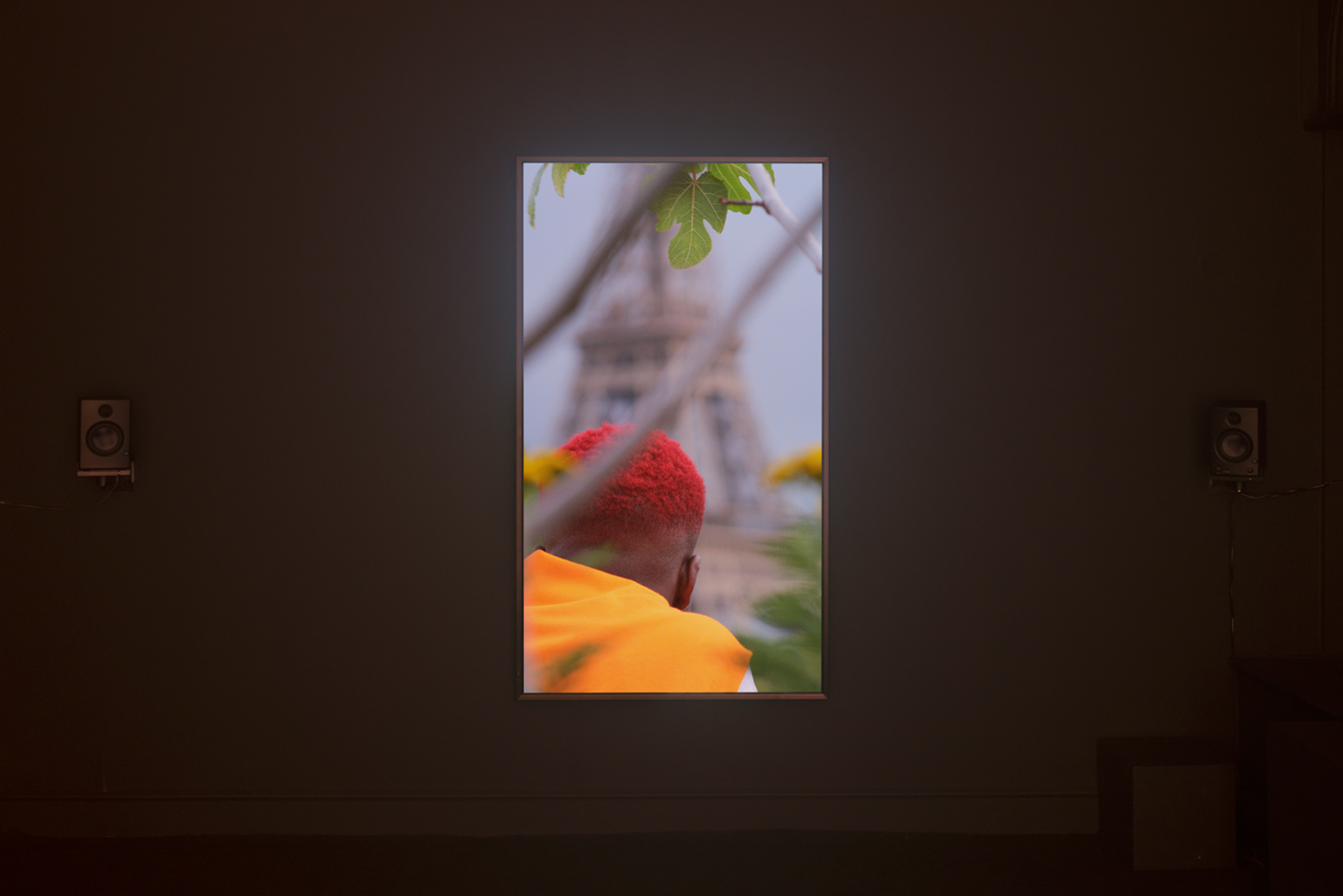 by Jeppe Ugelvig
Present-day identity politics in contemporary art, largely steered by the Anglophone cultural discourses of the United Kingdom and the United States, often hit a critical cul-de-sac in its insistence on the fixed meaning and belonging of images. By claiming exclusive ownership of particular artifacts, visualities, symbols—or, inversely, by persistently ascribing particular problematic political symbolisms to others—identity and its politics reach an impasse, becoming a stifled and alienating discourse reduced to the polarities of "ours" and "theirs" and, by extension, the tedious politics of appropriation. This essentially proprietary understanding of culture (no doubt a direct result of its treatment as a commodity among others in the capitalist marketplace) leaves little space to consider other types of political tactics—the politics of translation, misuse, subversion, or hacking, for example. For those, we may more easily look at the discourses of music, food, or fashion, which, with much more dynamism, understand culture as essentially circulatory—that is, in constant movement. Invernomuto, the multidisciplinary Milan collective, embraces not only the visual forms of a larger culture industry but also its traditions of open-ended archaeology to produce new reflections on Europe's own subaltern.

At NN Contemporary, in the historic East Midlands town of Northampton, two of Invernomuto's most recent projects curated by Emer Grant are displayed in a sparse but effective installation that feels more like a presentation than an actual exhibition. Upon entry into the smoke-filled but otherwise empty gallery, three Sicilian "Moor's head" sculptures installed on plinths offer visitors a dignified welcome, their eyes replaced with beaming lasers that make them feel like nightclub artifacts a la Terminator. A common piece of merchandise found in most tourist shops in Sicily, this seemingly ethnicized artifact—we learn—hails not from the blatantly racist tradition of blackamoor statuettes from seventeenth-century Florence and Venice depicting African servants, but rather from the much earlier period of Arab domination of Italy's southernmost island, which, contrary to the countrywide cultural dominance of the Roman era, is still perceived as its "golden era." Here, in the ninth-century emirate capital of Palermo, folklore has it that a woman fell in love with a Moorish nobleman from her Kalsa-district balcony while cultivating plants—but when she found out about his marriage in his home country, she set out on a full-blown Sicilian vendetta, chopping up her lover's head and transforming it into a balcony basil pot. As scholar Alessandra Di Maio argues in her catalogue text accompanying the exhibition, this remarkable island folktale disrupts not only classic gender roles but also ethnic power relations in the history of European folklore. The various ethnic renditions of these fatal lovers through Sicily's rich ceramic tradition—complexion, facial features, eye colors, and facial hair—write a much more complex history of European-Arab cultural exchange, where the fixed positions of conquerer/conquered and colonizer/colonized are upheaved and renegotiated.
If the artist duo presents these retrofitted Moor's heads as potential monuments of an alter-Europe, of a Europe sans frontières, they belong to the same heritage as those represented and perused in their single-channel video, Vers l'Europa Deserta, Terra Incognita (2017), presented on a vertical television screen in the blacked-out back room. The highly stylized film, adapting the aesthetics of sleek fashion commercials of the highest production value, depicts Bené and Macha Django of the French hip-hop crew PNL as they traverse various urban and interior landscapes, namely Paris's almost vulgarly baroque Theatre du Châtelet and the Neapolitan housing project Vele di Scampia. Switching between an elegant panning music-video style and a tumbling GoPro lens thrown between the actors, the video produces a disruptive and bewildering sensation of urban dérive, dizzyingly switching between "rich" and "poor" images as well as sites. A cloud-like, industrial soundtrack—composed by Robert Girardin and Lorenzo Senni—follows the duo as they wander, smoke, sit, pose, and dance quietly, reveling in their own stylized self-representation. In both instances, we clearly register the particular monumentality of their surroundings: Theatre du Châtelet as an emblem of Haussmann's New Paris of the Industrial Revolution of the nineteenth century, Vele di Scampia as a relic of a failed Modernist utopian social housing project of post–World War II Europe, long ridden by gang-related crime and violence, and now finally abandoned and due for demolition. Invernomuto connects these seemingly disparate architectural spaces through the PNL crew, figureheads of Paris's insurgent underground following the 2016 mass protests against French austerity measures, which embraced their hit Le monde ou rien (2015) as the unofficial rallying song. PNL hail from the much-demonized banlieues of Paris, in many ways the city's counterpart to Naples's Vele, where the video of Le monde ou rien was also shot. Allowing the duo to occupy and move through spaces unhindered articulates a radical architectural imaginary where metropolitan malaise, neoclassical monumentality, and underground romanticism fuse in new and unexpected ways under the auspices of global pop culture. Returning to the dim and rather lifeless streets of the Tory stronghold Northampton, on which the Moor heads' laser eyes persistently stare, Invernomuto's soft-spoken and very beautiful history writing couldn't possibly feel more exotic.