CONVERSATIONS
The News Today: Heman Chong
Close
1
2
3
4
5
6
7
8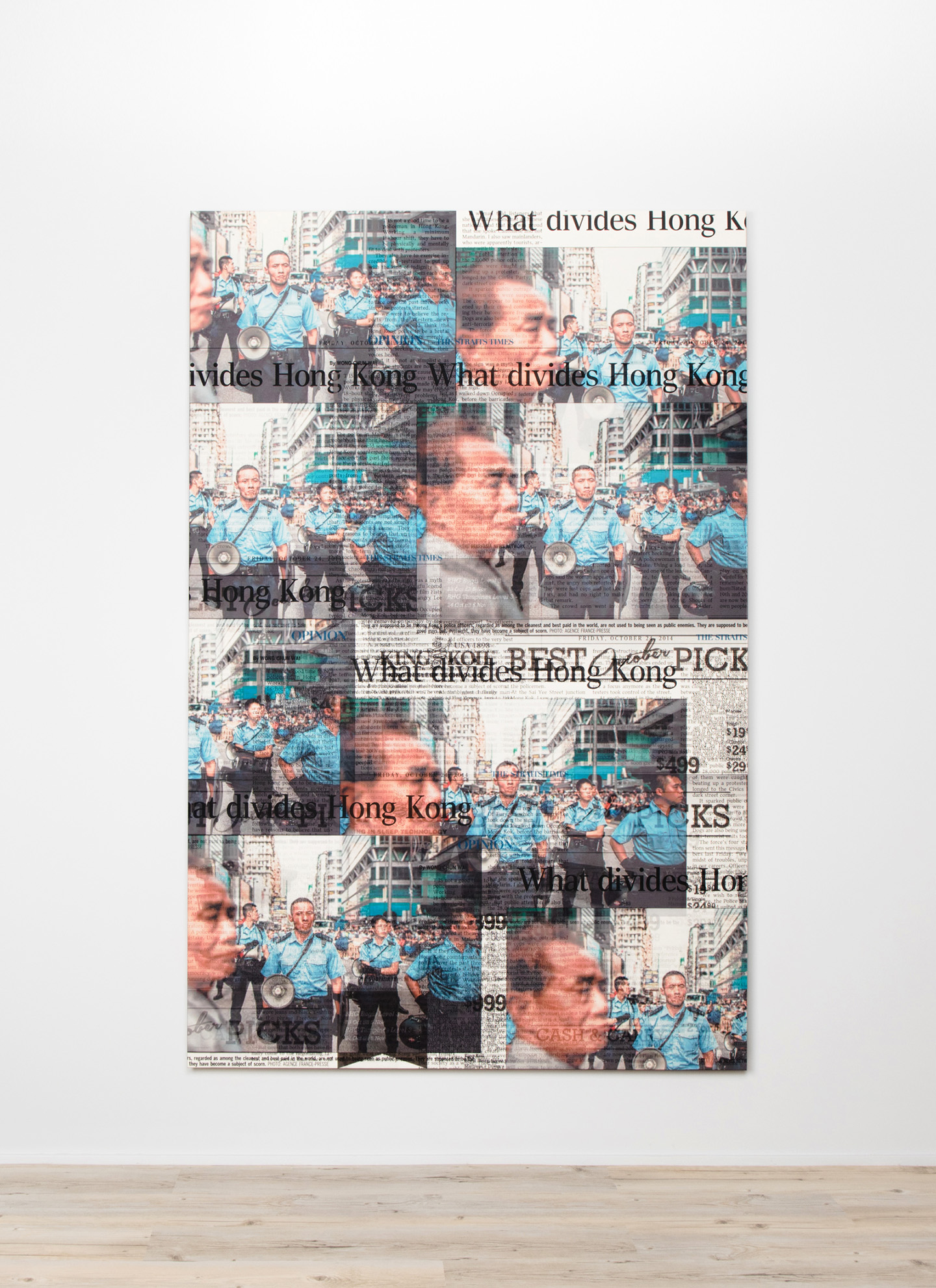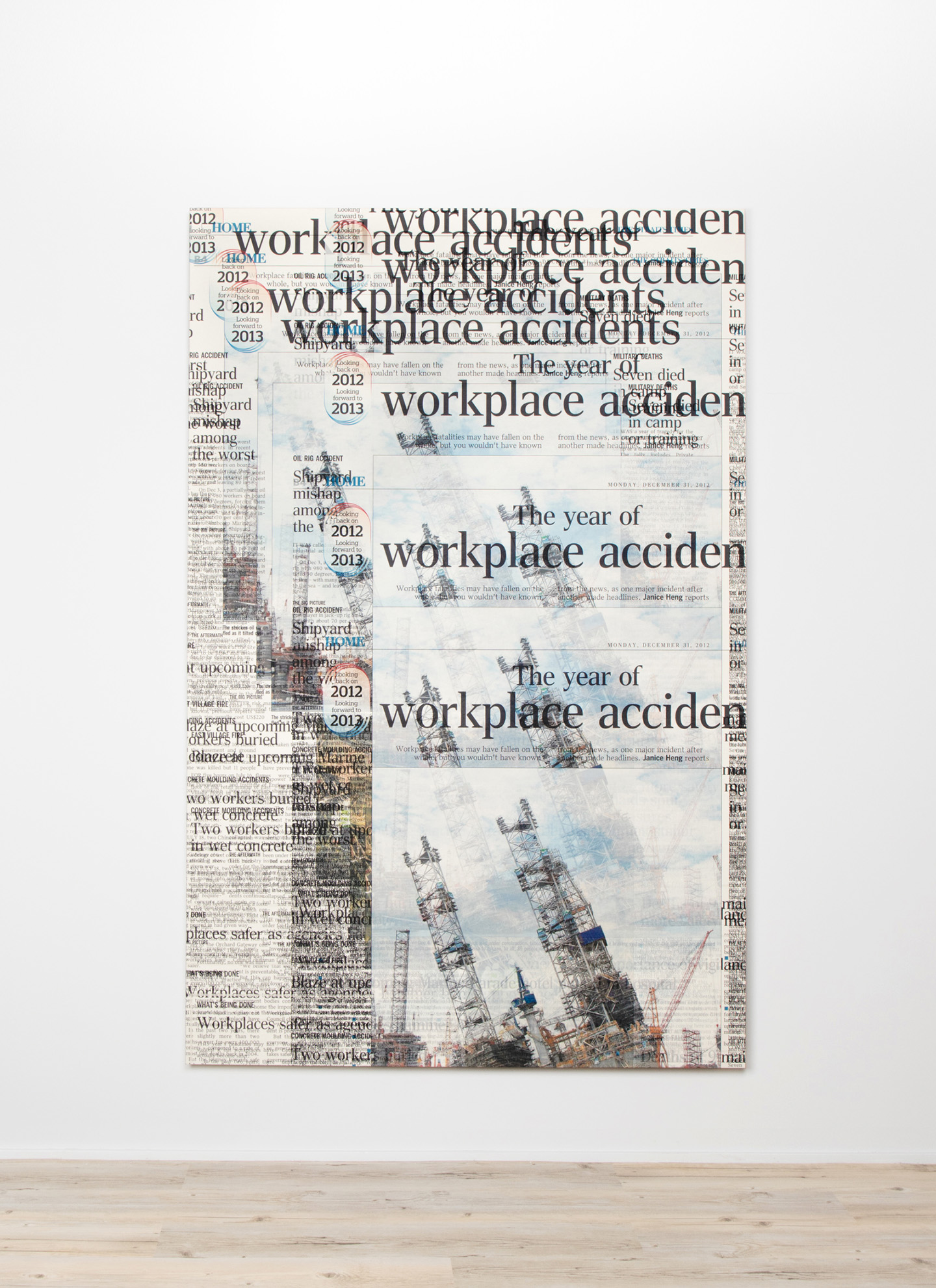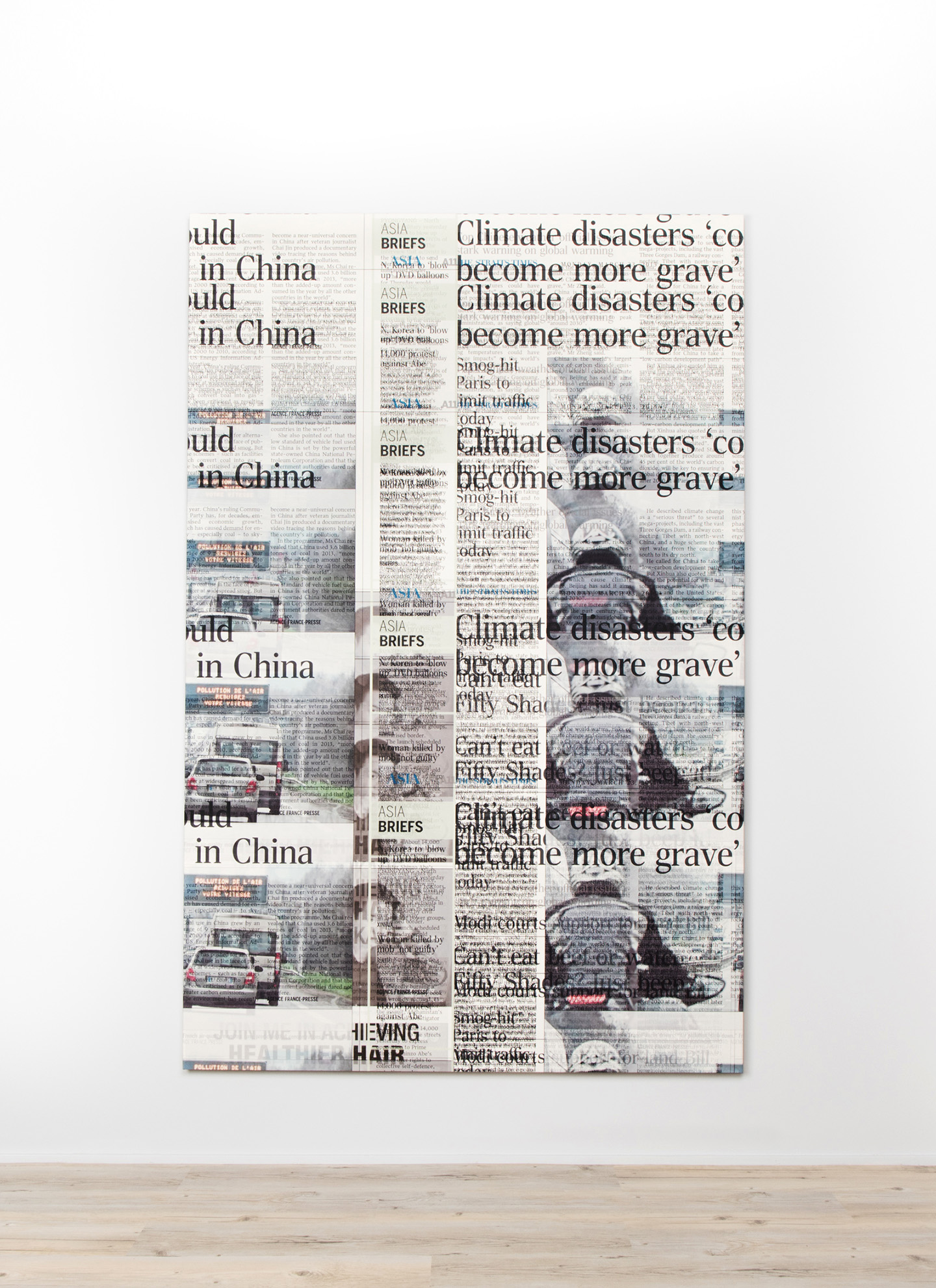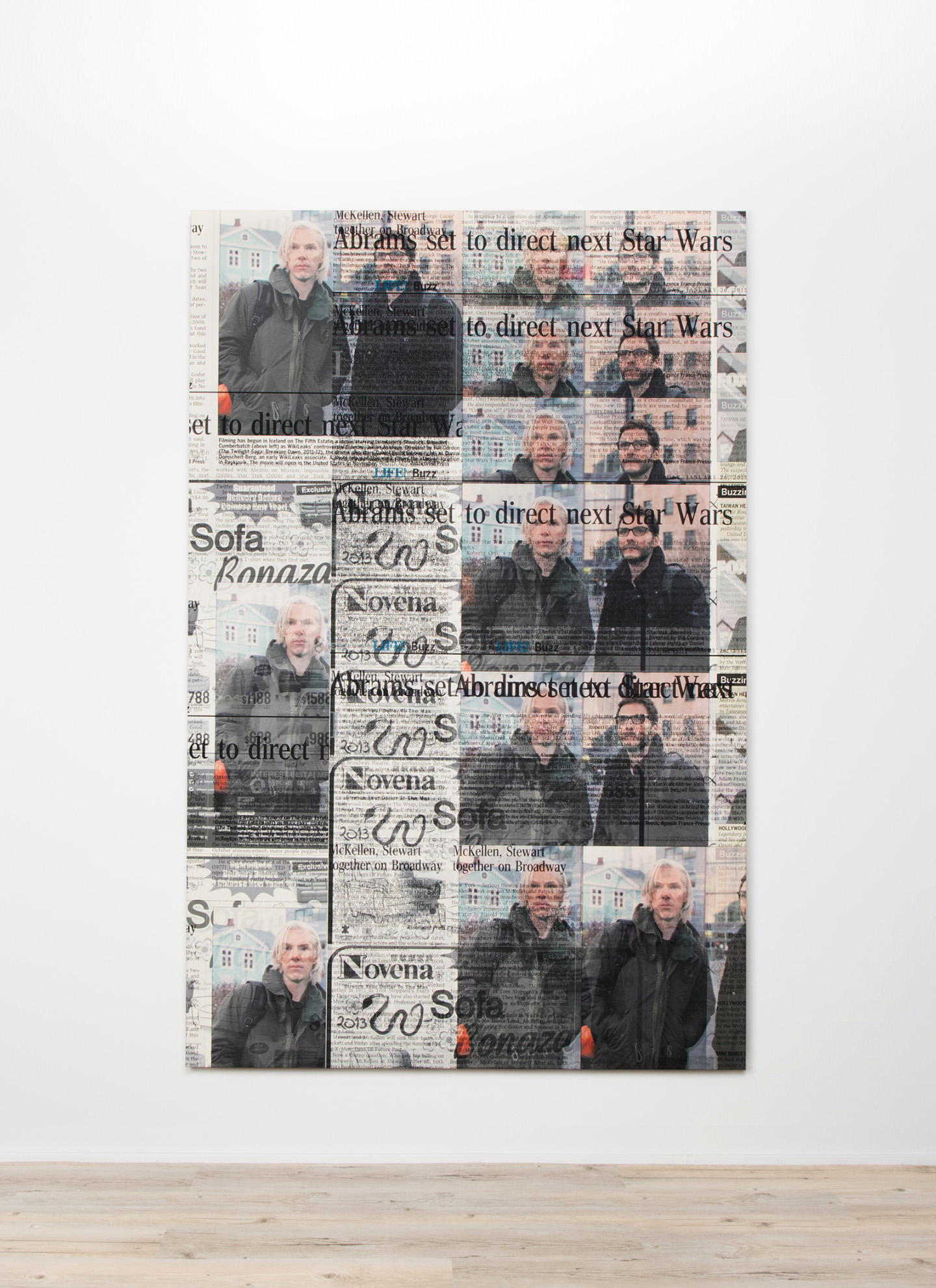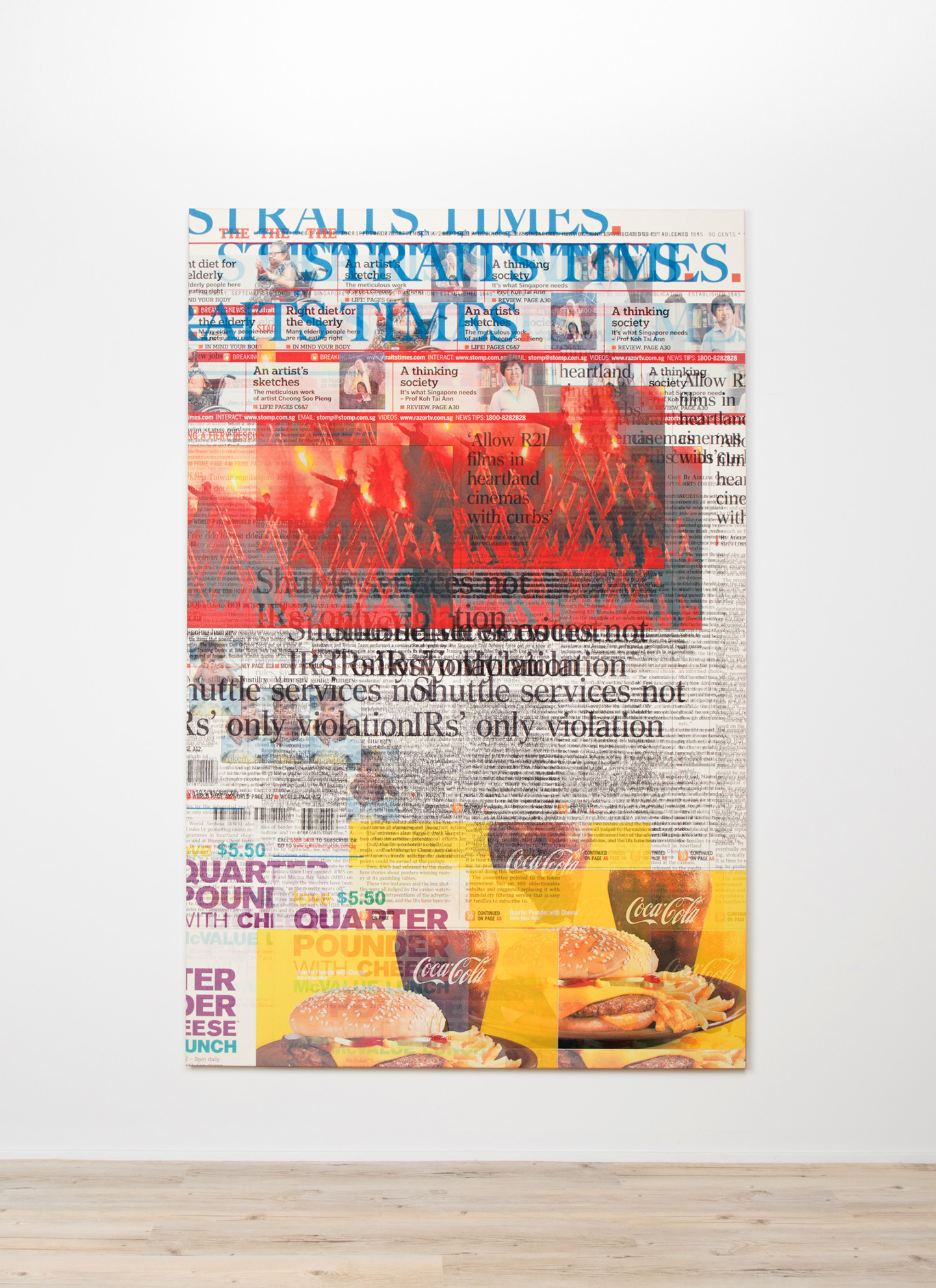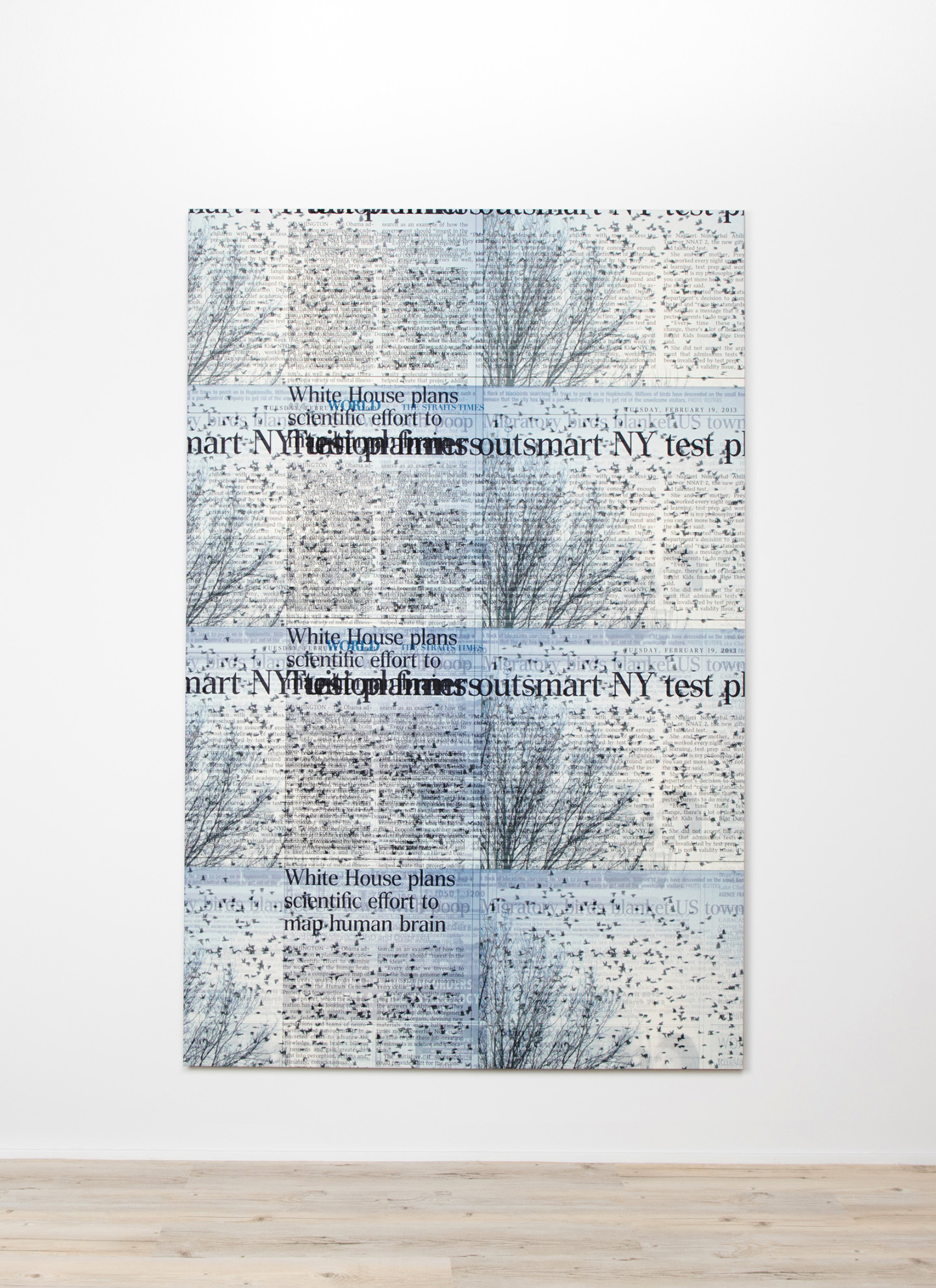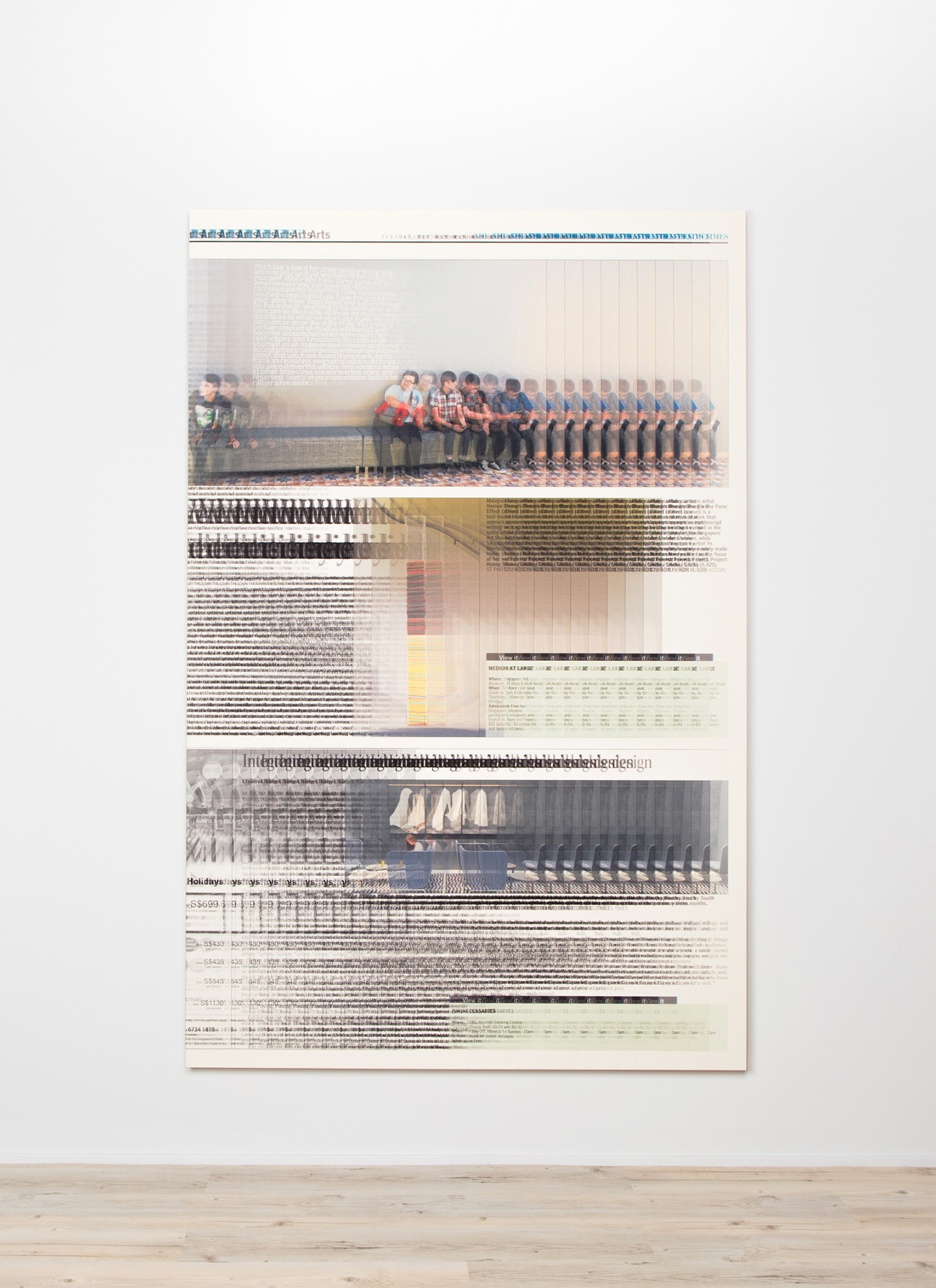 The artist, writer, and curator Heman Chong introduces us to Abstracts from The Straits Times his third solo exhibition held at Rossi& Rossi, Hong Kong. 
I think it was the writer Mark Twain who said that truth is often stranger than fiction, because while fiction is obliged to stick to possibilities, truth is not. I've always thought about that statement in relation to found objects that are refashioned into artworks; that these might be possible attempts at revealing different truths about the world without having to produce any kind of cheesy commentary. I recently spent a year thinking about a new trajectory to embark on, something that would compliment what I had before and would, hopefully, compliment my fiction writing. It was a long and difficult journey and I went down many different paths. I spent time thinking through different objects and processes, toying with field recordings, books (oh no! more books!), food packaged in shrink wrap, and countless other terrible experiments. One morning, I chanced upon a large private stash of PDFs of The Straits Times, well hidden in the bowels of the Internet.
For those of you who don't live in Singapore, The Straits Times is our ubiquitous English newspaper that almost everyone reads, in one way or another (kind of like the New York Times or the Washington Post, except not that many newspapers are published in Singapore, so the competition is actually quite slim). In a lot of my work, I talk about my interest in placing different sets of situations onto which writing is deployed as a dominant way of communication, and to somehow locate these sets of writings alongside each other so that their meanings begin to infect each other, altering their individual identities. Spam emails next to a Wikipedia entry on land reclamation, next to a story written by Borges, next to a song by Prince. Similarly, with many of the objects and performances I've made, different things are often compressed onto one form in order to produce distinct ways of looking at something.
Following this instinct of gradually introducing texts written by other people, I've expanded to using texts and images on repeat to produce a set of patterns that would highlight a certain thing that the text and image is attempting to communicate. Across the layers and layers of overlapping paragraphs and headlines and photographs and advertisements, a possibility is presented to read into, through, and around the new image (which you can, since the titles of each work refers exactly to the original page in The Straits Times, functioning like an extended bibliography). The scale of the work—that the image is larger than life—is also important to me.
Whenever a discussion about Singapore begins, it frequently leads to talking about the ideas of "new" or "clean" or "small" or "efficient." This kind of talk often reminds me of how people talk about a product—like the latest tech in vacuum cleaners—rather than talk about a country. In a way, the way we talk about Singapore is how writers would attempt a bildungsroman, where Singapore is framed as this ever-youthful creature, sparkling white and imminently energetic, making the mistakes which are ultimately forgivable because, hey, we're still a new country.
at Rossi&Rossi
Through March 31