EXHIBITIONS
"NI DIEU NI MAÎTRE #2" at Massimodeluca, Mestre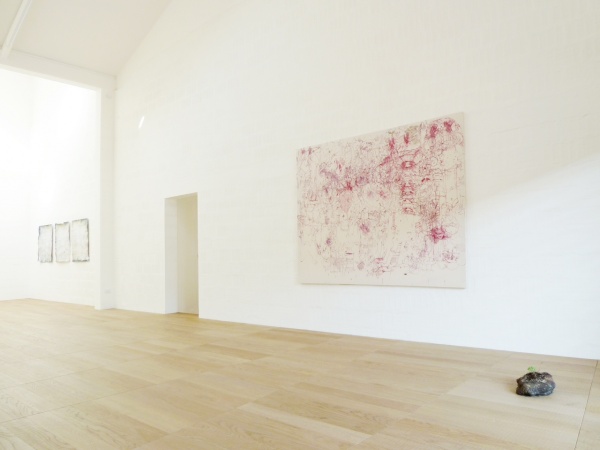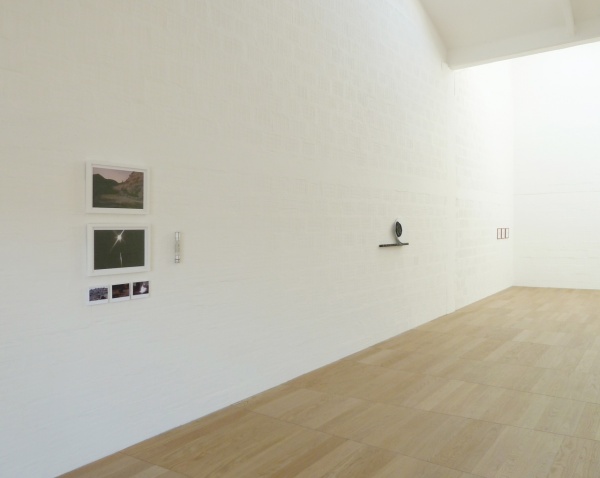 After the success of the inaugural exhibition, Galleria Massimodeluca presents the second part of the project curated by Andrea Bruciati: NI DIEU NI MAÎTRE#2. Structured as a double group exhibition, NI DIEU NI MAÎTRE is introducing a total of 16 young Italian artists all born in the 80s: after the first part, which put on view the first 8 artists, it is now the turn of Paola Angelini, Thomas Braida, Giulia Cenci, Teresa Cos, Tomaso De Luca, Giorgio Guidi, Vito Stassi and Elisa Strinna.

The exhibition space created inside a former early twentieth-century industrial building, which has been restored with the utmost respect for the original architecture, houses works of highly differing personality and characteristics ranging from photography to sculpture, passing through performance, painting and drawing. The complete mix of media, styles and techniques typify the complexity of contemporary life, which has been investigated, re-examined and given back with no frills by the young artists who have been selected for the group exhibition. «The artists invited to take part in NI DIEU NI MAÎTRE belong to the generation born in the 80s which is living through that youthful period of transition, a complex and tough period – explains the curator Andrea Bruciati – yet harbinger of courageous experimentation and full of potential, which accepts its deep cognitive function».
«Mestre is environmentally and culturally a very difficult town, but NI DIEU NI MAÎTRE#1 has drawn a great number of visitors and there are many who have thanked us for having done something good for the town» says the art dealer Massimo De Luca, to sum up the first group exhibition. «It was, however, a deliberate choice to open in Mestre because it is here, in this virgin land, that we want to sow our seed and tackle the exhilarating challenge of promoting young artists. In fact, art should help to understand rather than just decorate the world and no-one better than the young generations can accompany us along this path».
–
at Galleria Massimodeluca, Mestre
until 28 December 2012
–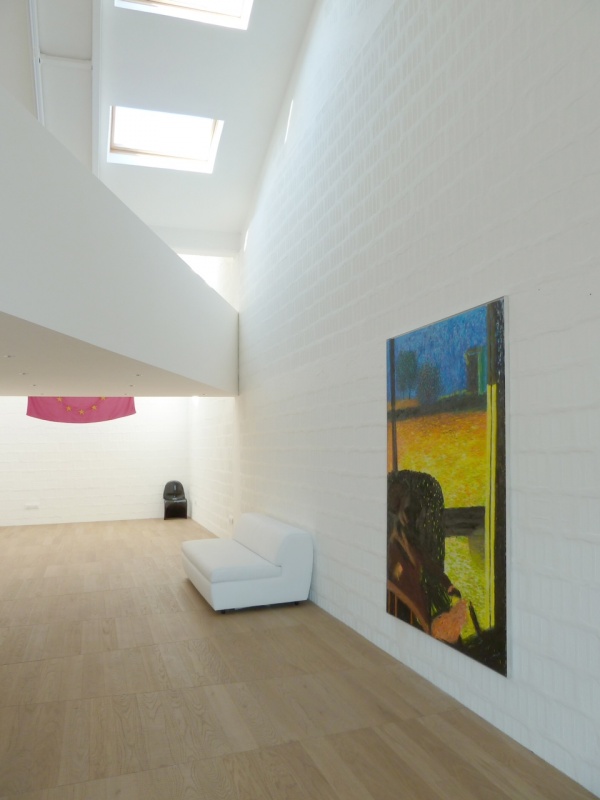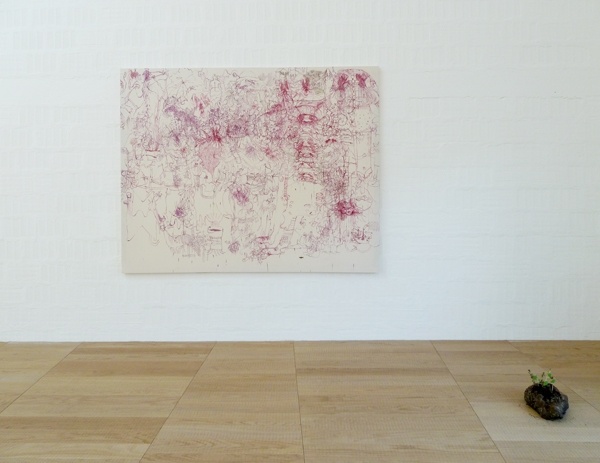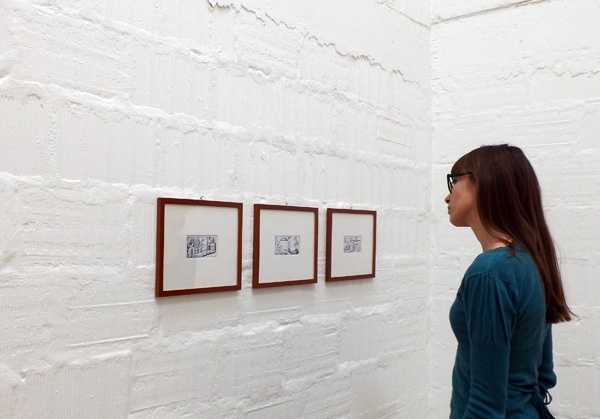 Riccardo Giacconi, Quello che non c'è (#4), 2012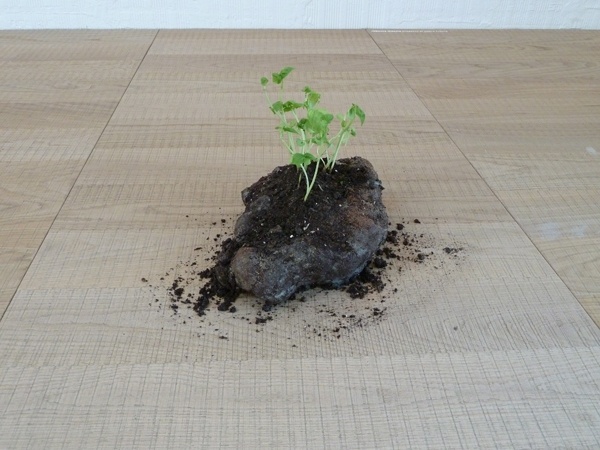 Rebecca Moccia, Progetto di opere future, 2012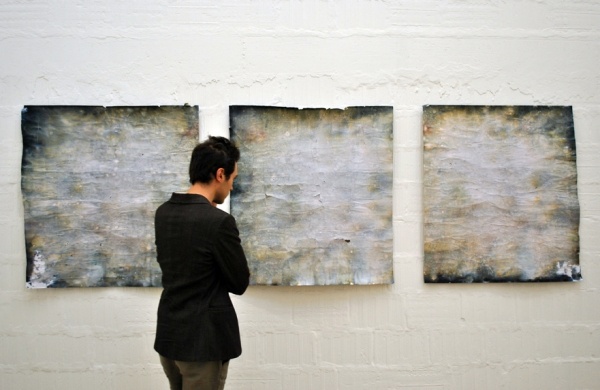 Manuel Larrazàbal Scano, Senza titolo (variazioni), 2012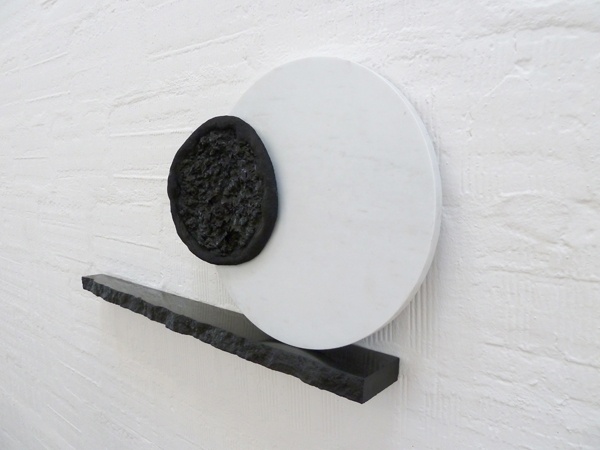 Graziano Folata, Eclisse, 2012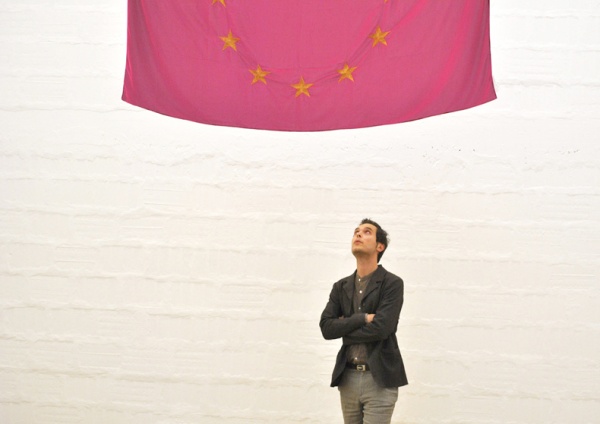 Nicola Ruben Montini, Una bandiera per il cielo di Ginevra, 2012
Courtesy of Galleria Massimodeluca, Mestre