REVIEWS
"Night Fever: Designing Club Culture 1960–Today" at Vitra Design Museum, Weil am Rhein
Close
1
2
3
4
5
6
7
8
9
10
11
12
13
14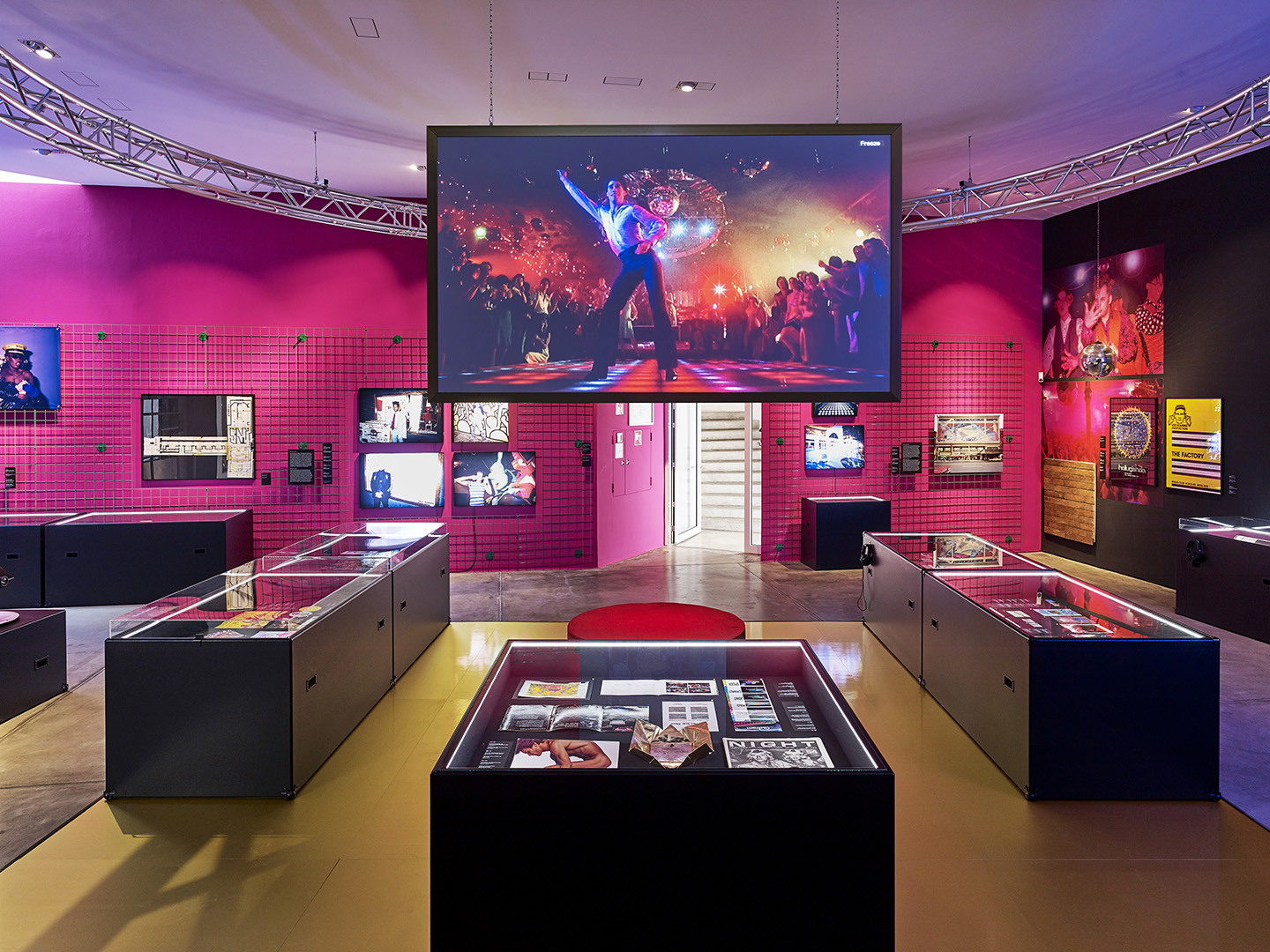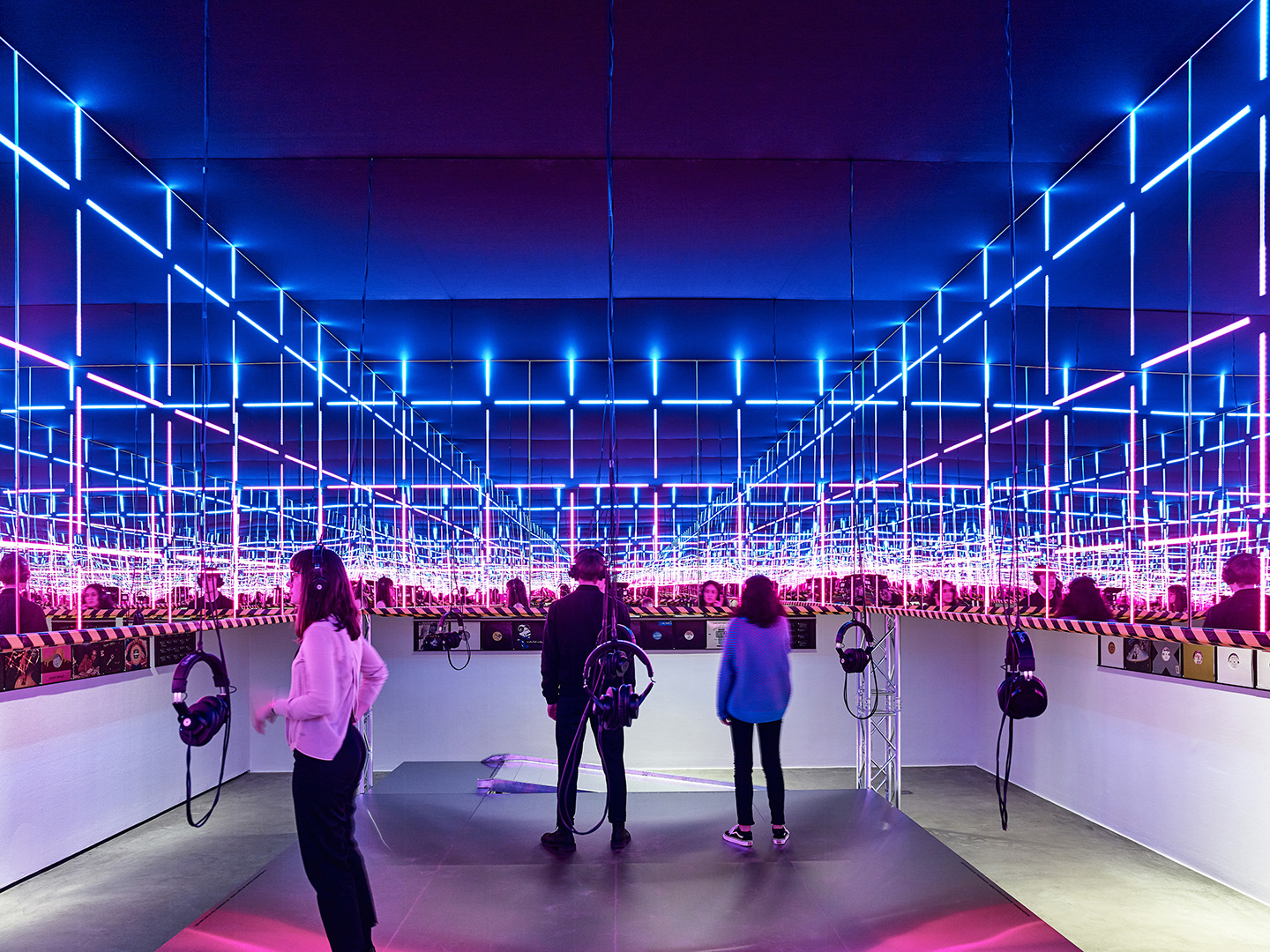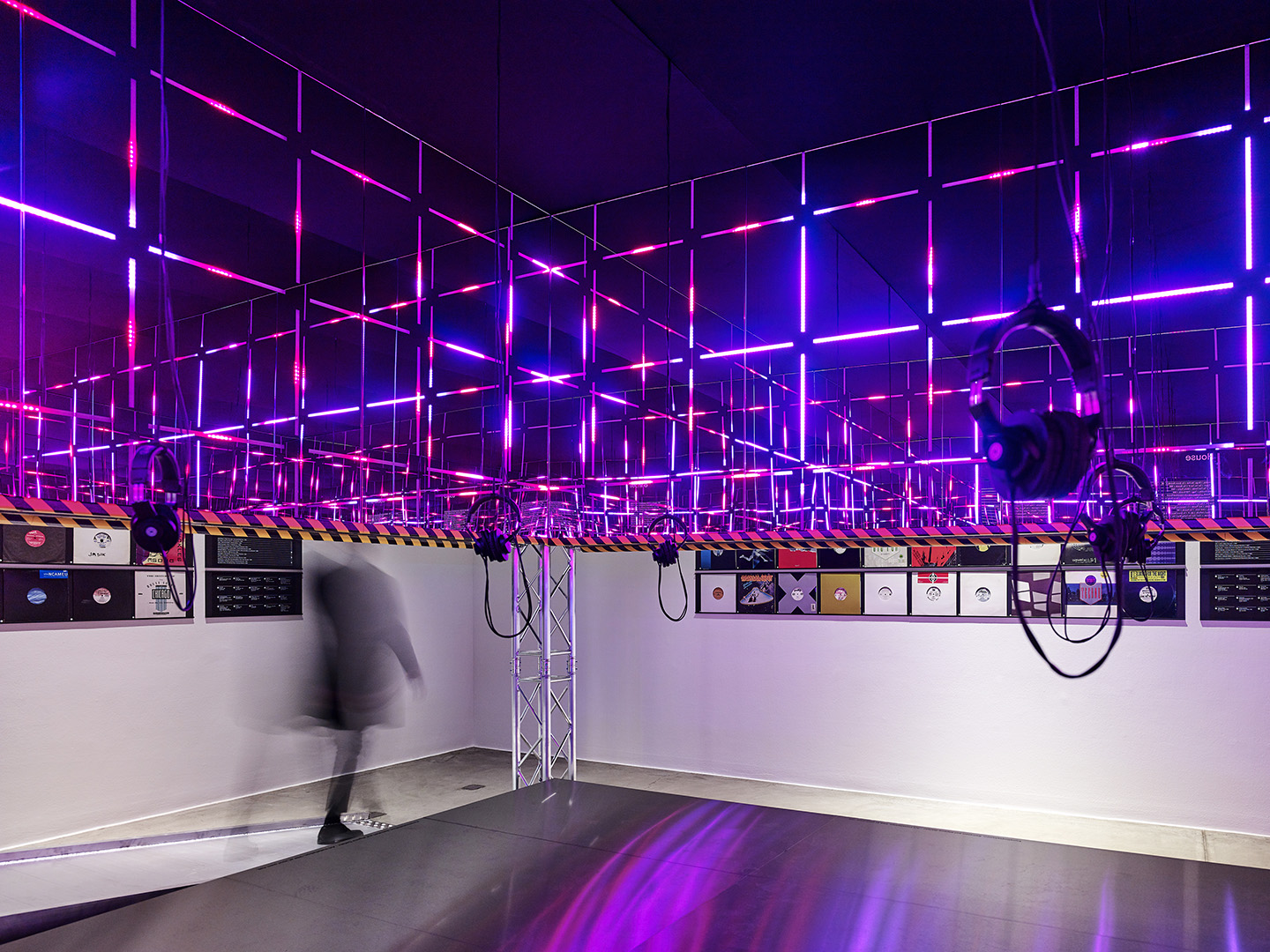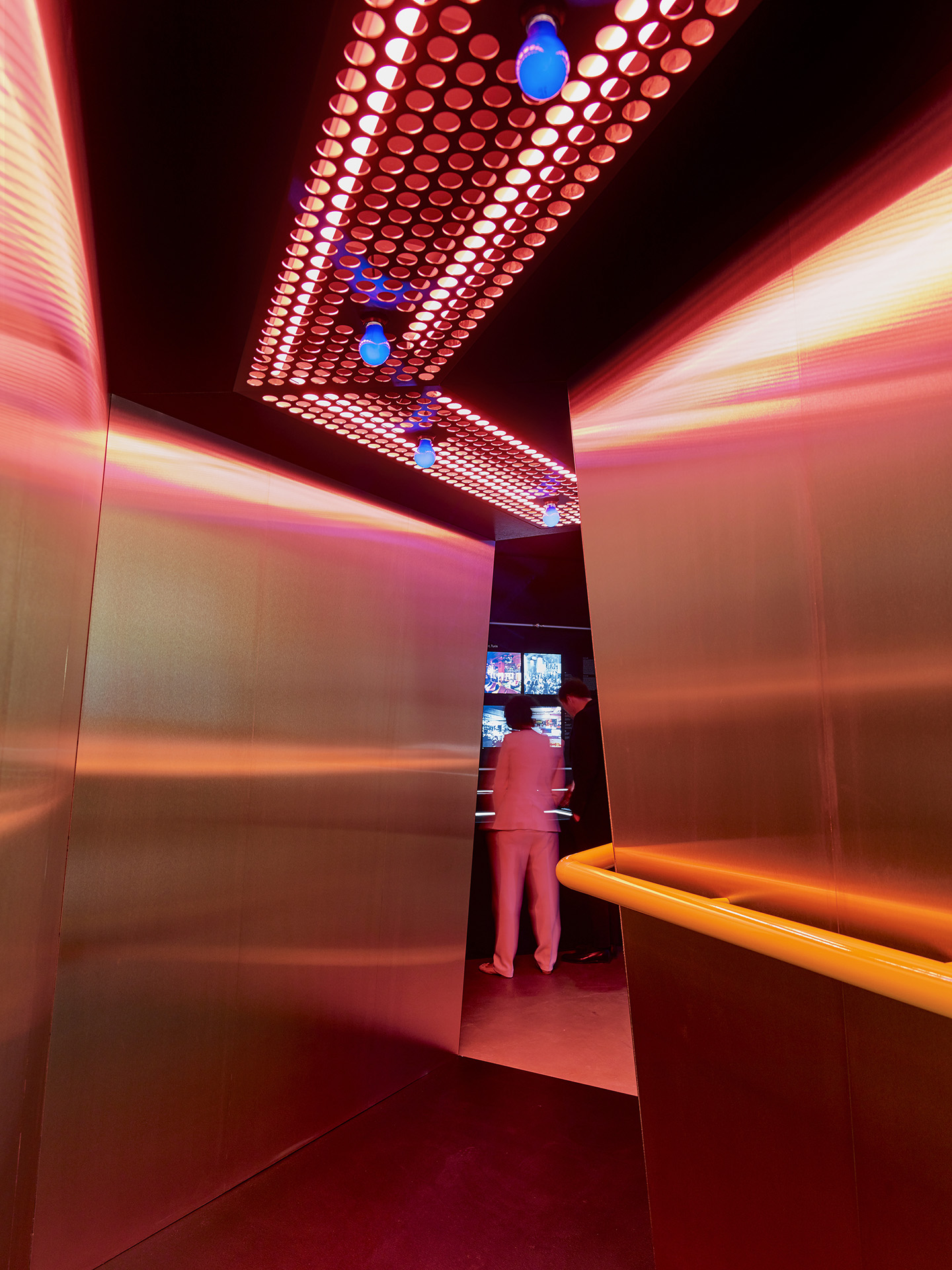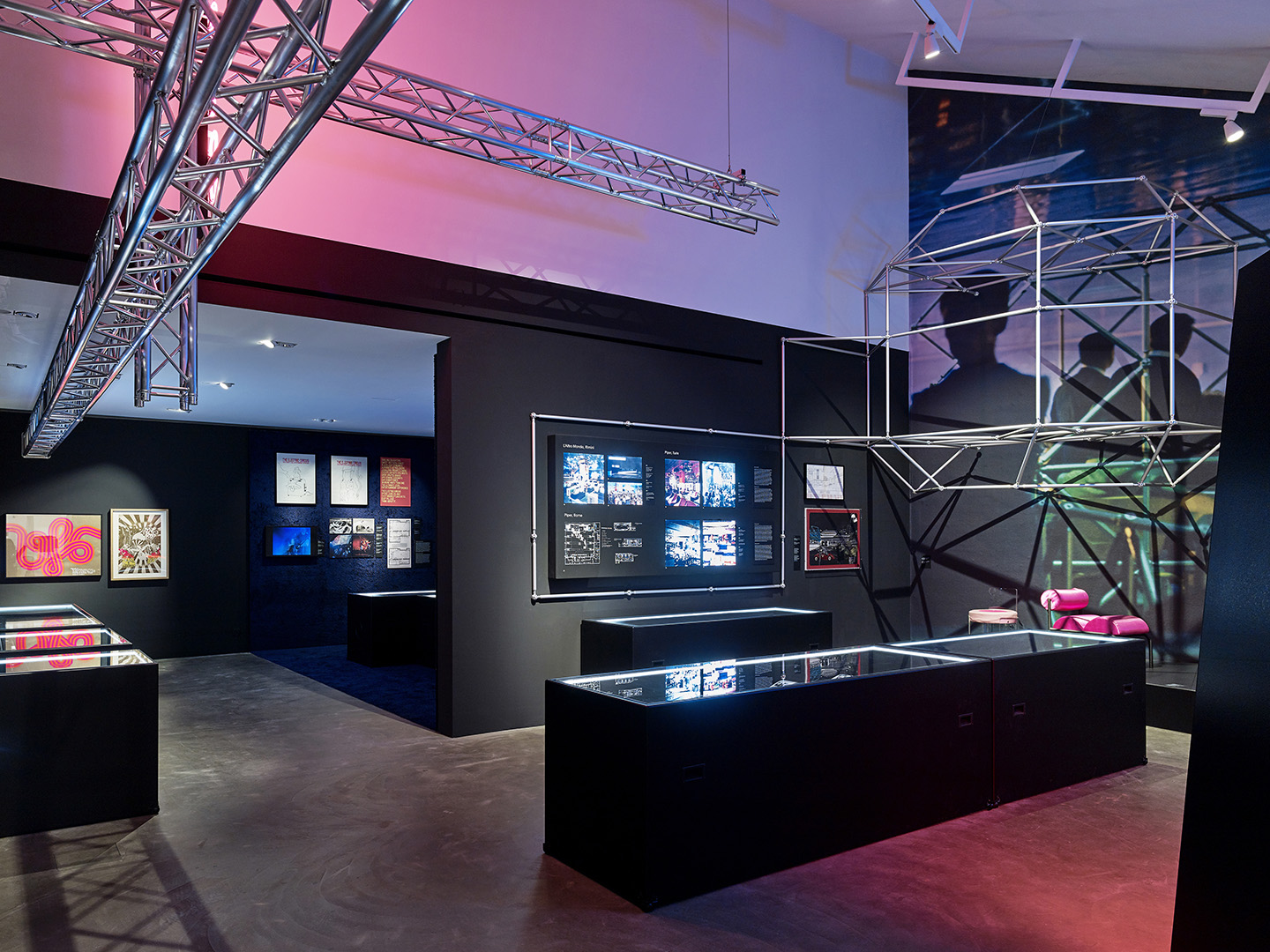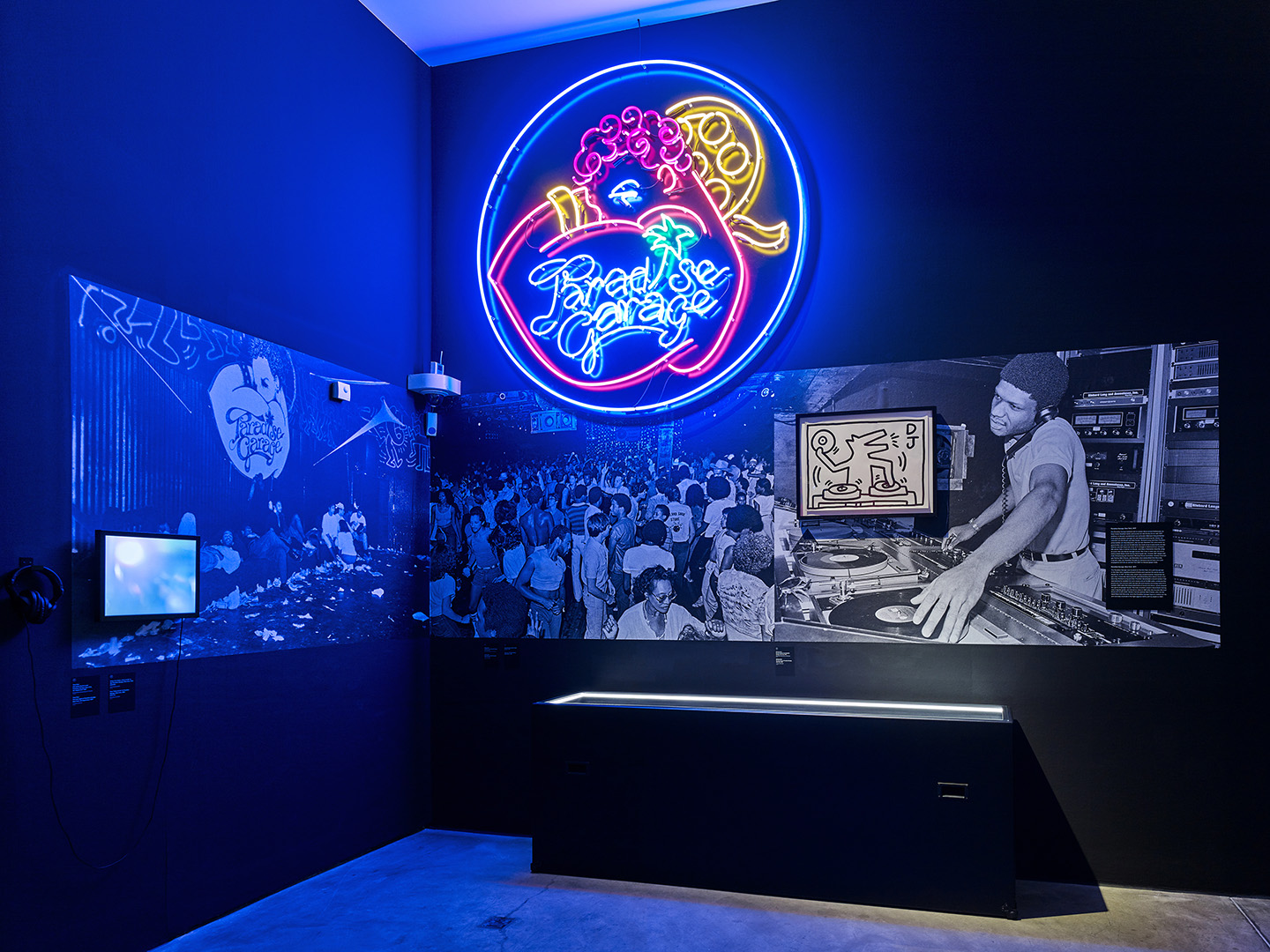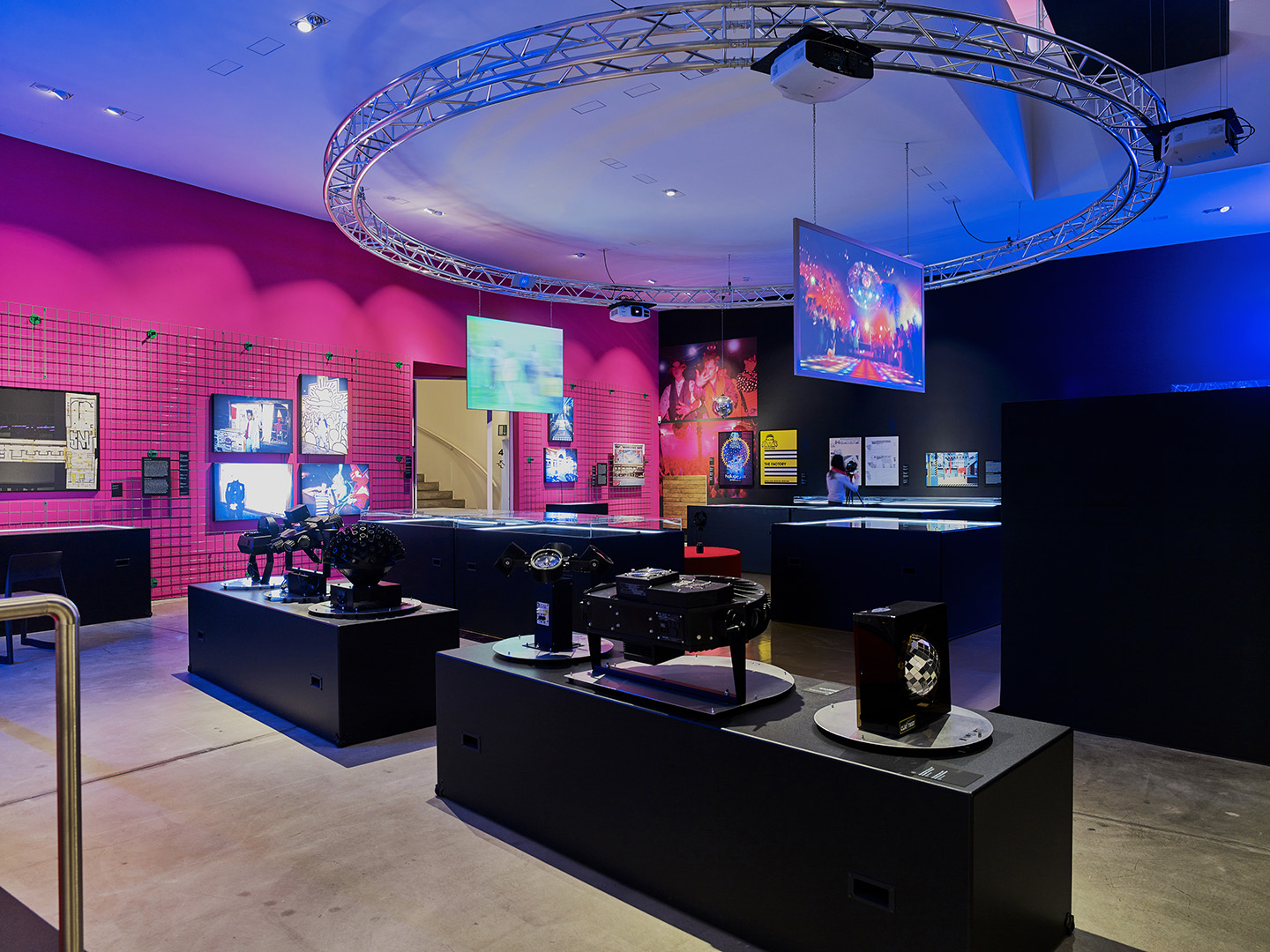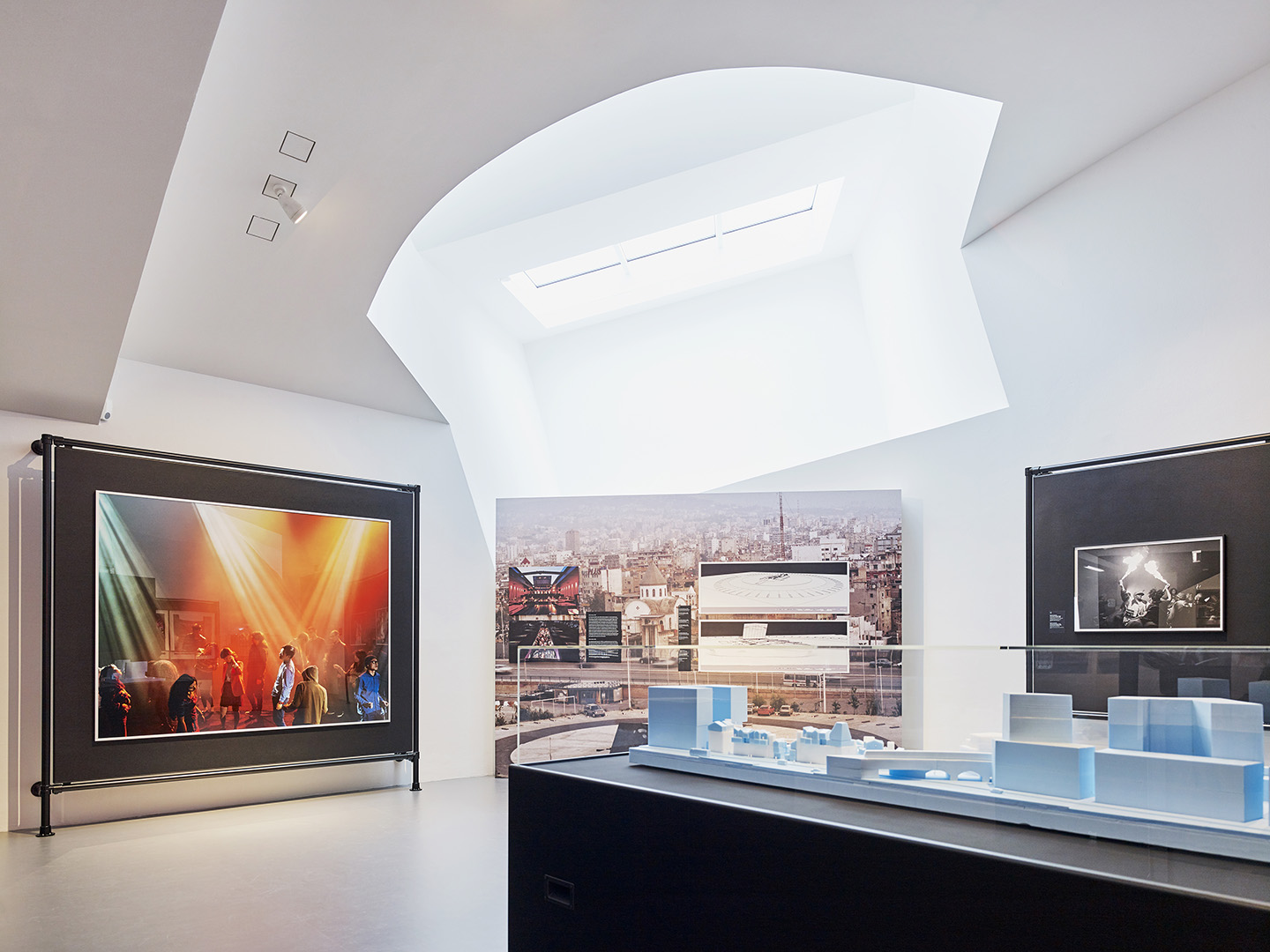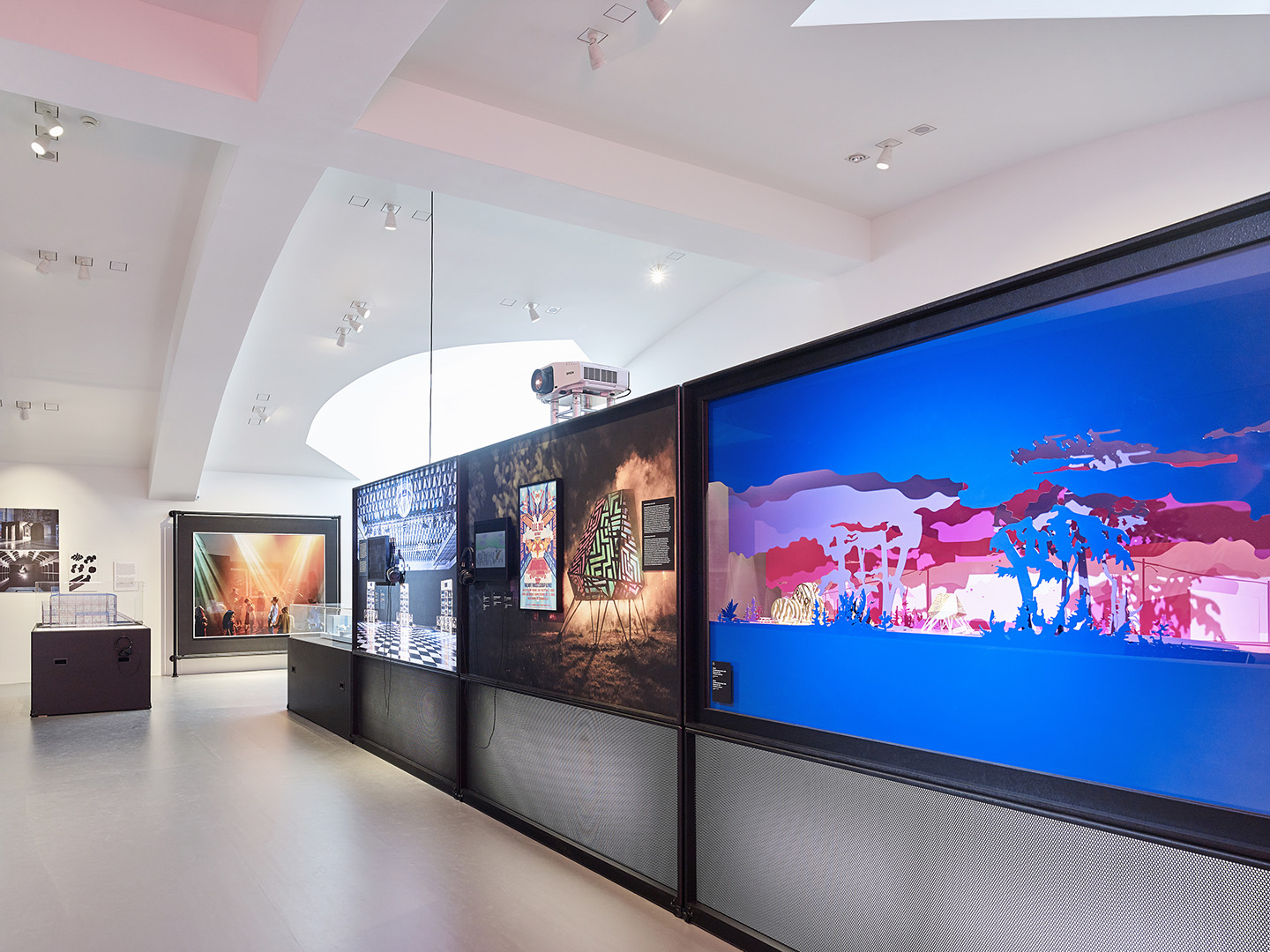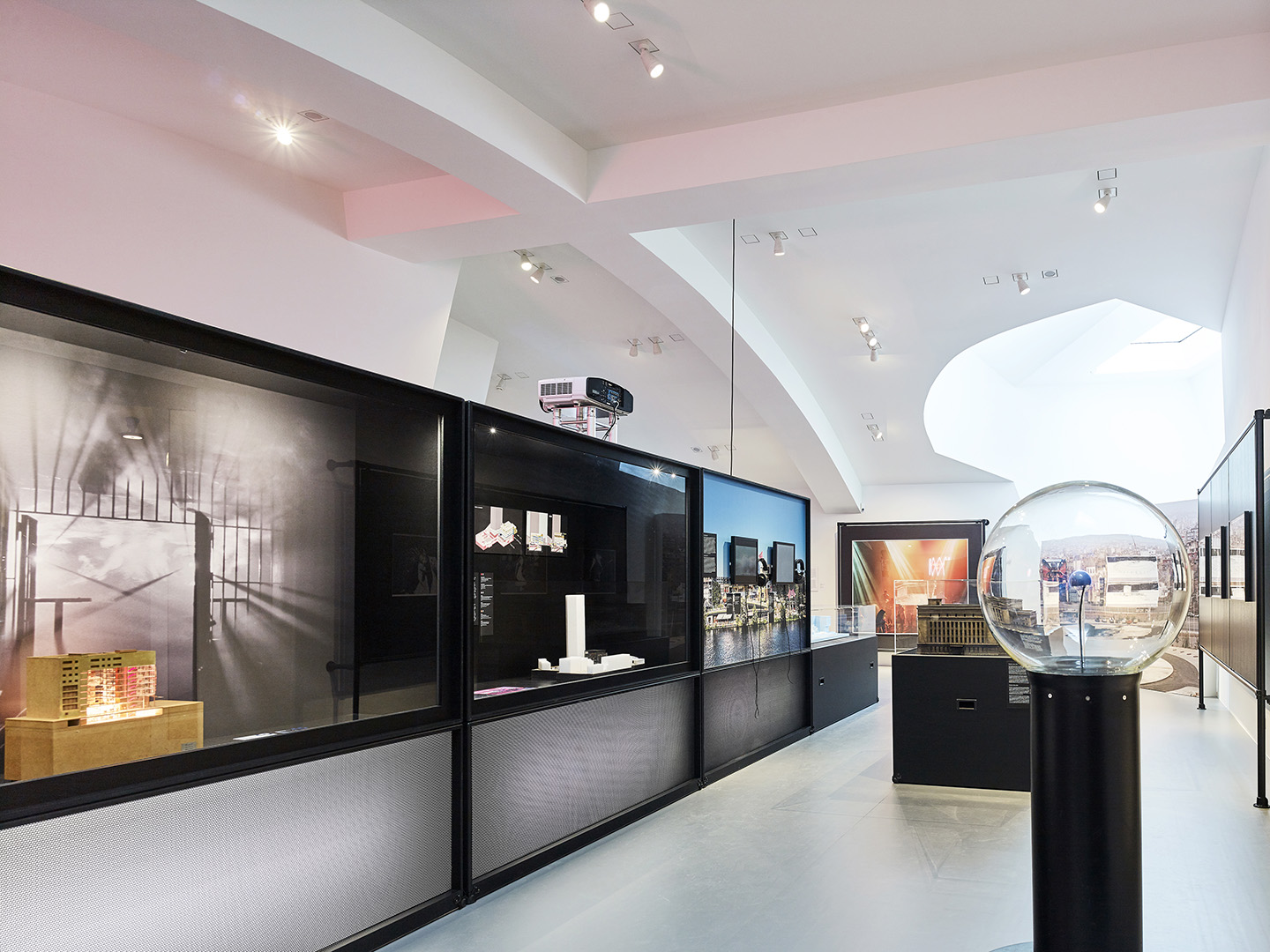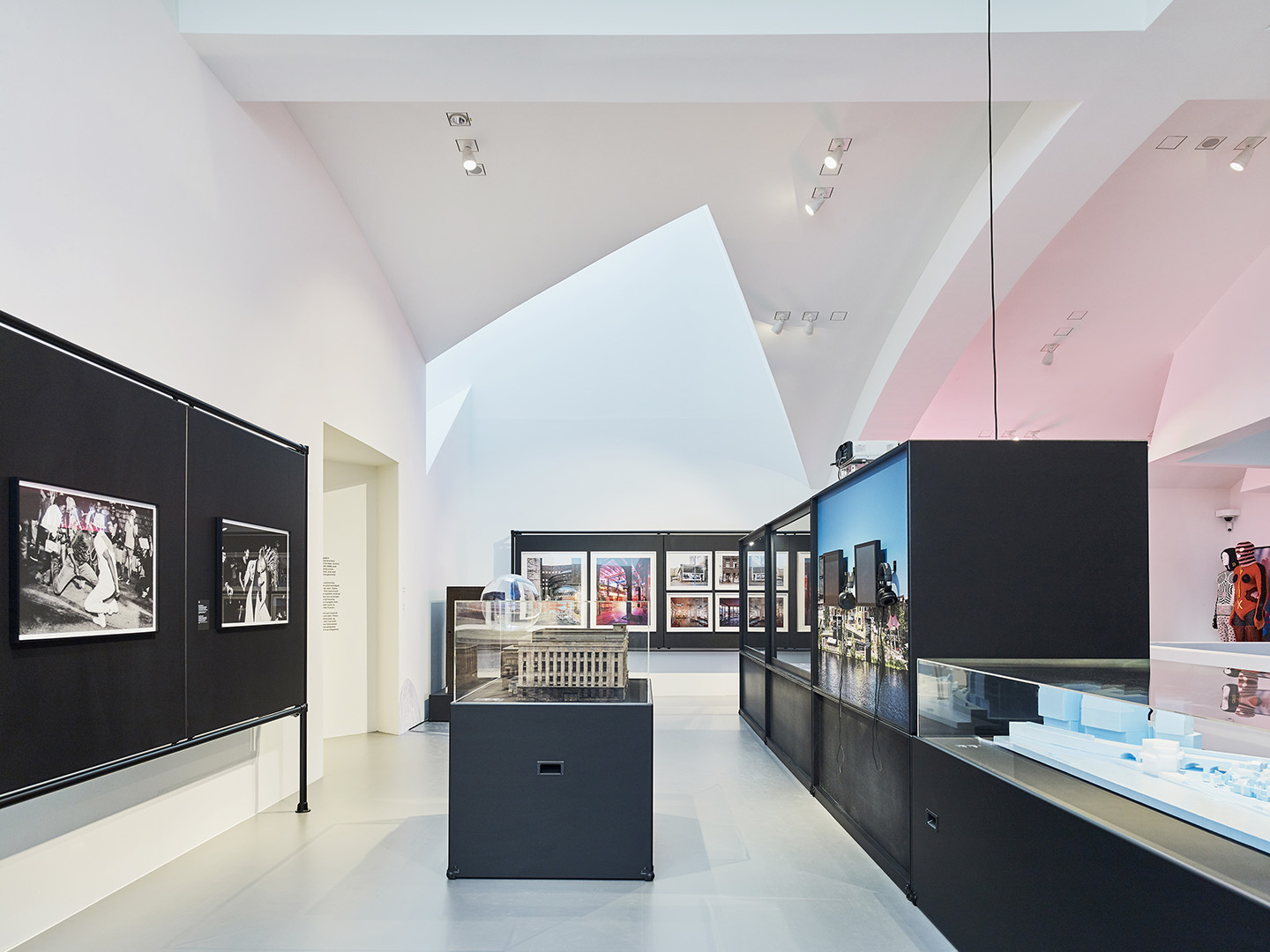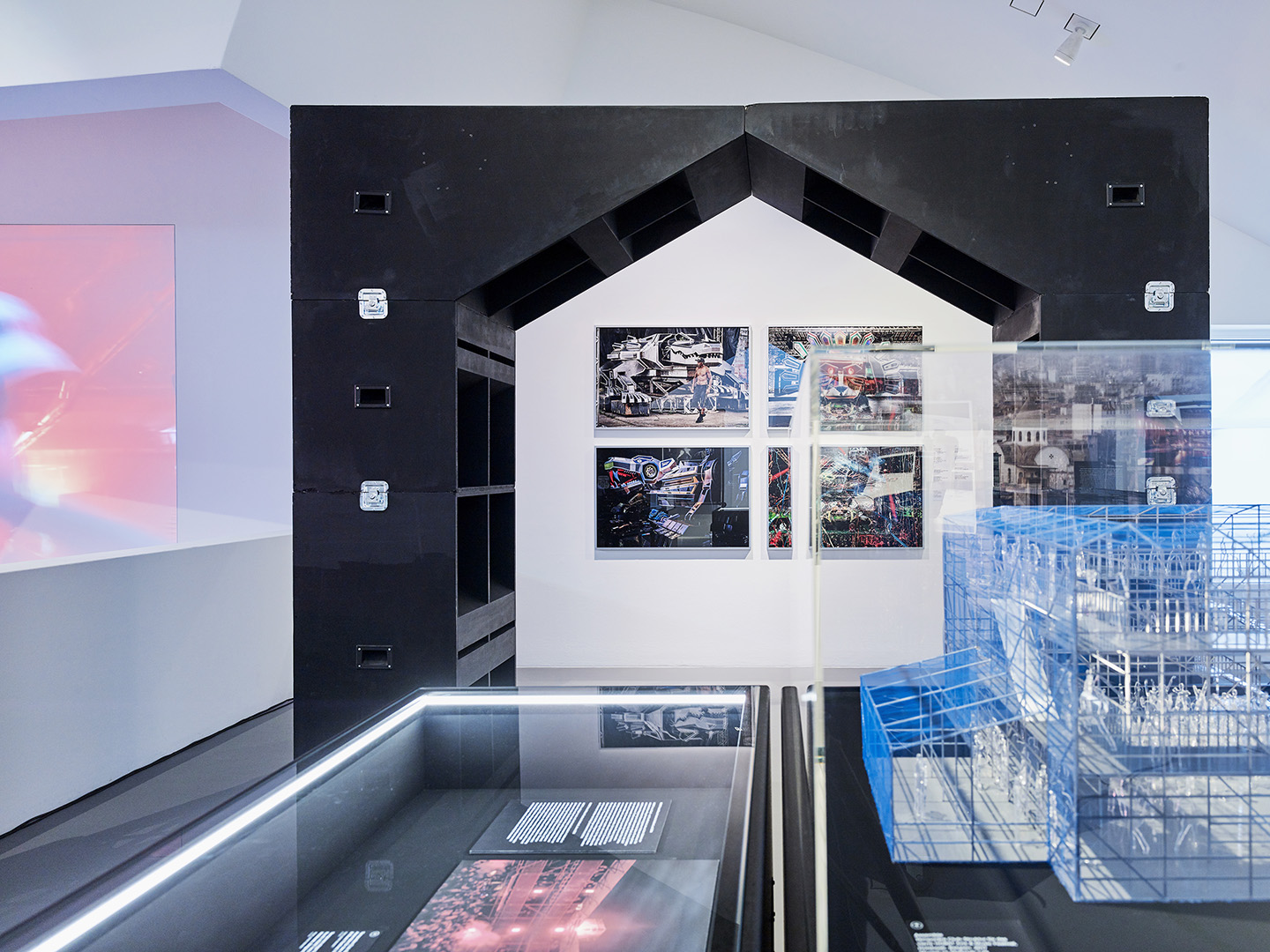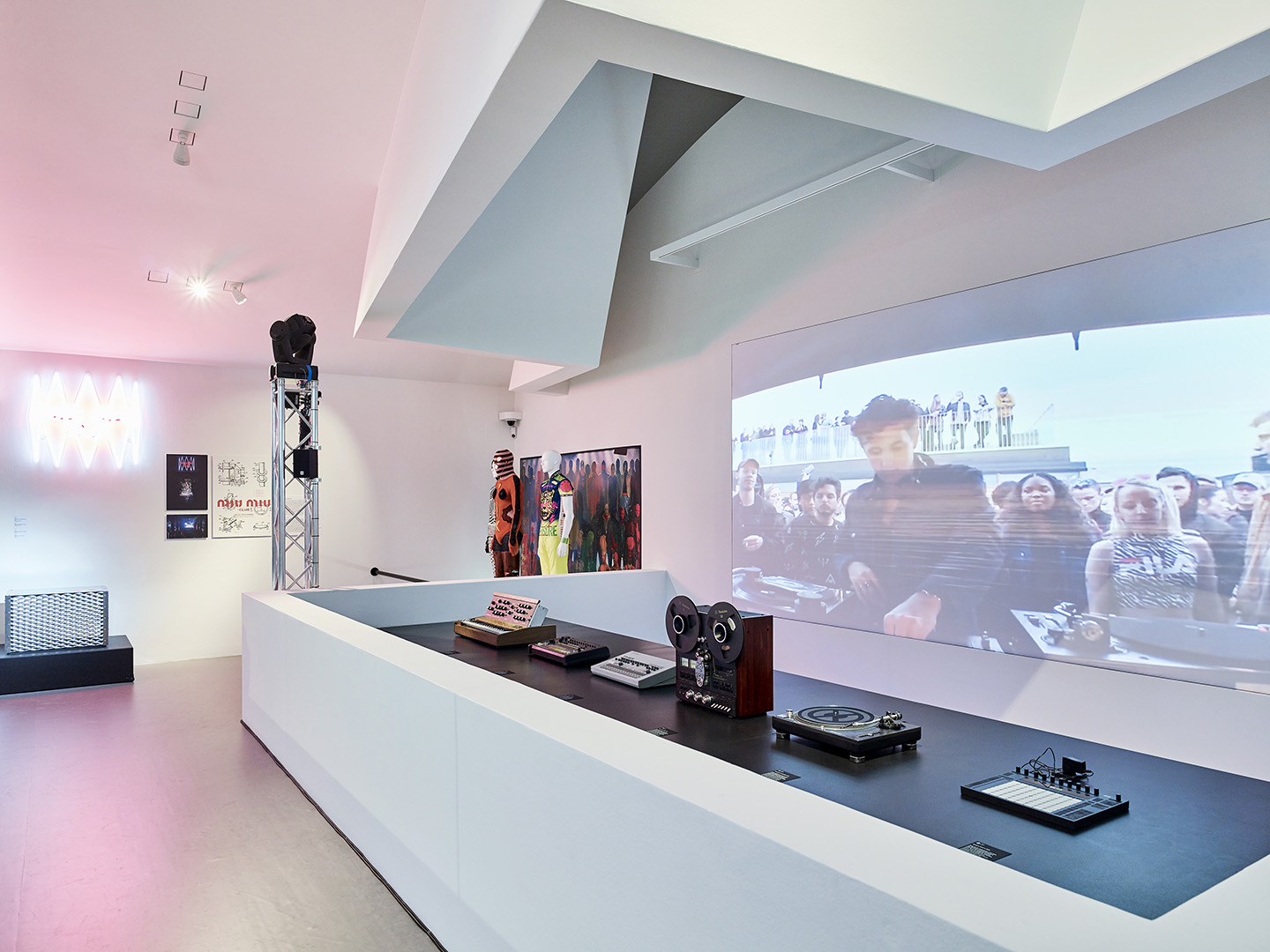 Text by Robert Barry
The nightclub may at first seem like an odd choice of subject for a museum of architecture and design. After all, from Andy Warhol's appropriation of the Polish National Home on St. Mark's Place for his Exploding Plastic Inevitable to the network of reconfigured factories and power stations turned techno dungeons in post-reunification Berlin, entrepreneurs have persistently proved adept at turning any space whatever to the service of nocturnal hedonism. But over the last few years, curators have shown a growing interest in the creative possibilities exploited by radical designers bent on transforming spaces of work into spaces of play.
In 2014, Catharine Rossi was invited to contribute a display focused on the contributions to Italian nightclub design of architects associated with the 1960s and 1970s Radical Design movement at the Monditalia exhibition at the Venice Architecture Biennale.
The following year, she worked with Sumitra Upham to bring Radical Disco: Architecture and Nightlife in Italy, 1965–1975 to London's ICA. Co-curated by Rossi with Jochen Eisenbrand, Meike Wolfschlag, and Nina Steinmüller, Night Fever: Designing Club Culture at the Vitra Design Museum expands the brief beyond the disco era up to the present day, and beyond the Italian border to encompass dance floors and DJ booths from Berlin to Beirut.
Nonetheless, the show's first gallery focuses predominantly on the Italian Pipers designed by the likes of Gruppo UFO and Superstudio. And deservedly so. Clubs like Space Electronic, Bamba Issa, and Altro Mondo remain as thrilling today as when I first saw them photographed back in 2015. The interior shots shown at the ICA, conjuring spaces somewhere between a science fiction film set and a Pop art exhibition, are here supplemented by architectural plans and fixtures like chairs, neon signs, and even an original comic-book-style wall relief in acrylic paint and papier-mâché.
Talking to the ICA's Sumitra Upham three years ago, she emphasized the nature of these spaces as places of conjunction and sites of possibility. "There were so many subversive subcultural movements happening at that time," she told me, "and the disco was the mediator for of all these movements to take place in, the place where these conversations could happen." As the historian Fulvio Ferrari points out in Giovanna Silva and Chiara Carpenter's 2015 book Night Swimming, Turin's Piper club, designed in 1965 by Claudio Cintoli, Francesco Capolei, Giancarlo Capolei, and Manlio Cavalli, was a nexus for the city's Arte Povera movement, boasting Mario Merz and Michelangelo Pistoletto as regulars. The interiors of such clubs were built to be flexible, modular, and rearrangeable, capable of accommodating a DJ and dancers, theatrical experiments, live music, art installations, topical debates, and happenings. As Rossi's co-curator Jochen Eisenbrand emphasized to me while showing me around the exhibition at Vitra, these were more than just dance halls; they were "spaces where things can happen."
Writing about the opening of a new Parisian nightclub, Le Palace, in 1978, the French theorist Roland Barthes recognized the arrival of a new architecture of light, producing "enigmatic traces, with sudden mutations." At Le Palace, Barthes wrote, light "comes alive and performs like an actor." Alongside a marketing brochure from the very company, Palace International, that created that spectacle, Night Fever devotes considerable attention to the infrastructure of club lighting, displaying elaborate multi-lensed projectors like Clay Paky's Astroraggi (1983) or the Millennium Falcon–esque Atlas (1987) as if they were sculptures in their own right. The lighting rig at New York's The Saint club, Eisenbrand tells me, was refashioned from a NASA planetarium star field projector. In archival footage from New York's Electric Circus, shown on one wall of the gallery, we can glimpse American media artist Rudi Stern manipulating transparencies on an overhead projector, casting psychedelic swirls across the writhing bodies on the dance floor below.
As we walk around the show, Eisenbrand admits to me that he was never really a big club kid. The music was his way into the disco demimonde. Accordingly, the exhibition's second gallery features a "silent disco," offering up playlists from "pre-disco" to "techno" for headphone-wearing dancers, occupying a light installation by Konstantin Grcic and Matthias Singer composed of mirrored walls and shimmering LEDs creating grids of light reflected into infinity, like a neon city plan out of Steven Lisberger's film Tron (1982) or one of the cyberpunk novels of William Gibson. Sound itself becomes a form of architecture in projects like The Club by Bureau a (2016), an endlessly reconfigurable array of walls and ceilings made of loudspeaker cabinets, or Roger Tallon's Module 400 No. 3 (1965) swivel chair for Le Garage in Paris, lined with foam cones, like recording studio sound insulation.
More than just empty venues, then, these clubs were immersive environments, total works of art, impacting all senses simultaneously. Stepping into Night Fever feels like entering into just such a Gesamtkunstwerk. Its exhibits compete for space with space-age structures of Mero steel tubes, projected films, and neon signs. Even entering the gallery, visitors can pass through an angular corridor with silvered sides and a bright yellow handrail, lit by pink neon and blue incandescent bulbs (a popular spot for selfies, judging by the reactions of other visitors
I saw there).
With nightclubs, especially in my home city of London, increasingly under threat, seemingly dropping like flies, perhaps the future of club spaces is to be glimpsed in agile, transportable projects like Bureau a's The Club or design studio Akoaki's Mothership project in Detroit—a UFO-like structure capable of being transplanted to any environment to create an instant rave, paying tribute to Detroit's vibrant dance music history, from George Clinton's own P-Funk Mothership to the techno clubs frequented by Juan Atkins and Derrick May. Even more permanent spaces, like B018 in Beirut, look less like places to inhabit than sites to launch out of, like something out of James Bond or Gerry Anderson's Thunderbirds. As the state moves to close in on physical club spaces, such projects seem to say: it is necessary take the rave with you, to build a club inside your own head.
at Vitra Design Museum, Weil am Rhein 
until 9 September 2018