News
"Nimm's Mal Easy" at Ausstellungsraum Klingental, Basel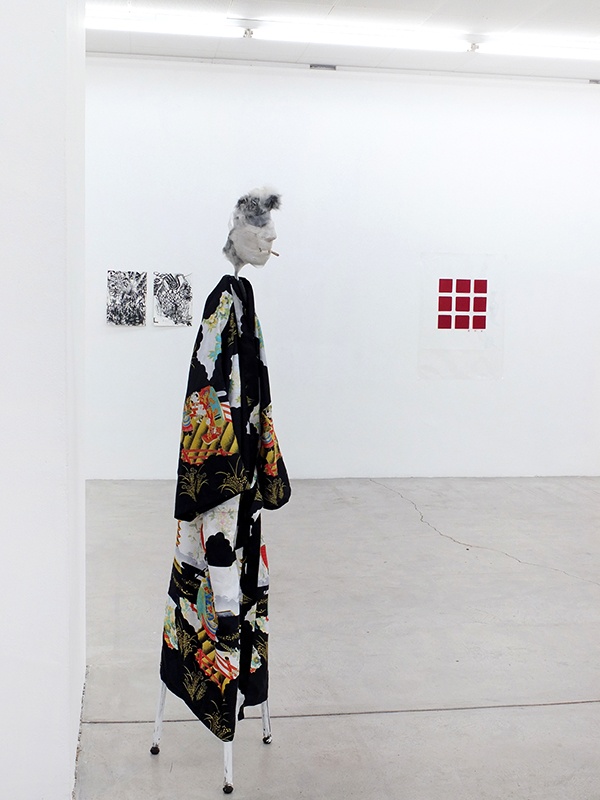 With Omar Farré, Mathis Gasser, Matthias Huber, Emil Michael Klein, Jan Kiefer, Martin Kippenberger, Gabriel Lima, Kaspar Müller, Max Ruf, Francesco Joao Scavarda, Yves Scherer, Victor Timofeev, Pedro Wirz.
Mr R. Steiner in a dialogue with his students, explaining the origin of the term humour. He goes the long way and talks about the theory of the four humours and the four temperaments. A fairy tale is supposed to help his students to distinguish between the four of them and the students get the task to analyse and perform one extract:
Student 1: " Damn, I am the strongest, I am king."
Student 2: "uff, …tough question. Why don`t we declare the wisest and cleverest person to be king?"
Student 3: "the wisest?"
Student 4: "…pfff."
Student 5: "That`s me right? I am wise, meditative, and can`t you see my crown?"
Student 3: "… small crown, haha, that`s a headband.."
Student 6: "hmm…,tall, peace-loving, and also diplomatic. That ?s how a king needs to be."
Student 1: "peaceful? Diplomatic? You are joking. "
Student 6: "Peace-loving,…yes, and also peaceful."
Student 3: "Stop, stop… we know now. The one who flies highest, runs fastest and and jumps farthest will be king. That`s by far the b e s t i d e a."
Student 1: "Nooo. S t o p i t!"
Student 2: "Excccccc…. do you still need me? Hmm…if they can go south, I am also able to."
Student 6: "pssssss, please, don`t,…. Pull the brake. I am sorry. Sit down! Agreed?
Student 3: "juhee, juheeee, ….here! We are already running!"
.
until 1 March 2015
.
Above – Yves Scherer, Samurai, 2014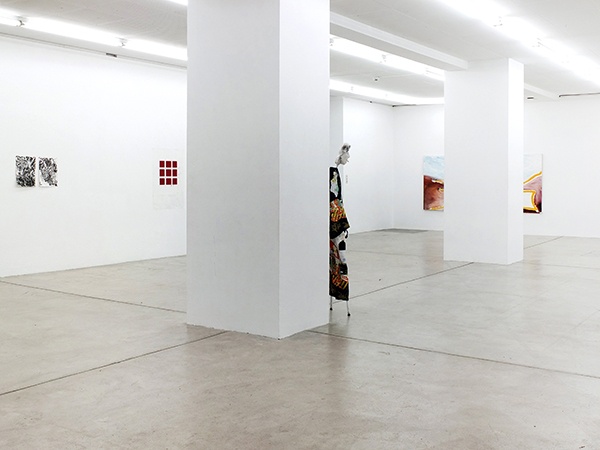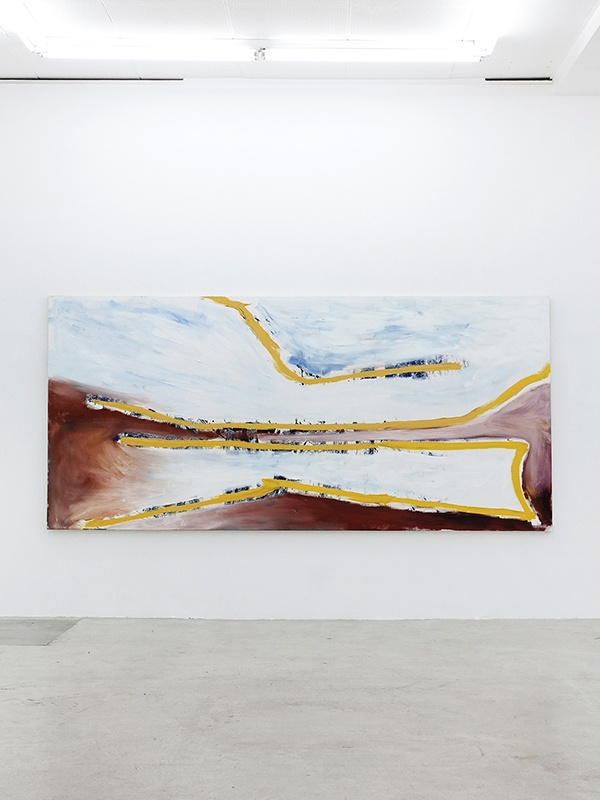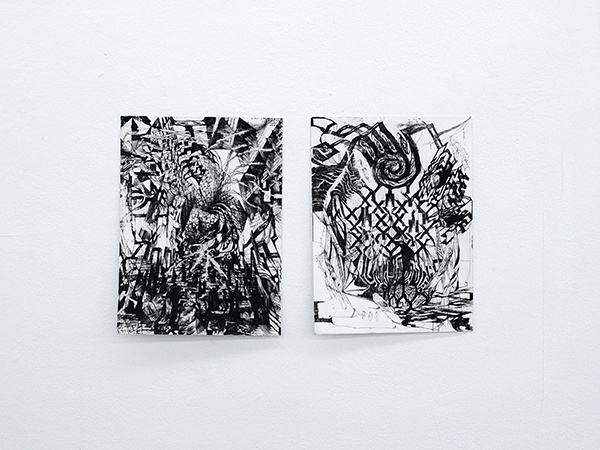 Viktor Timofeev, S.T.A.T.E. – Soylent Adventure 1 & 2, 2014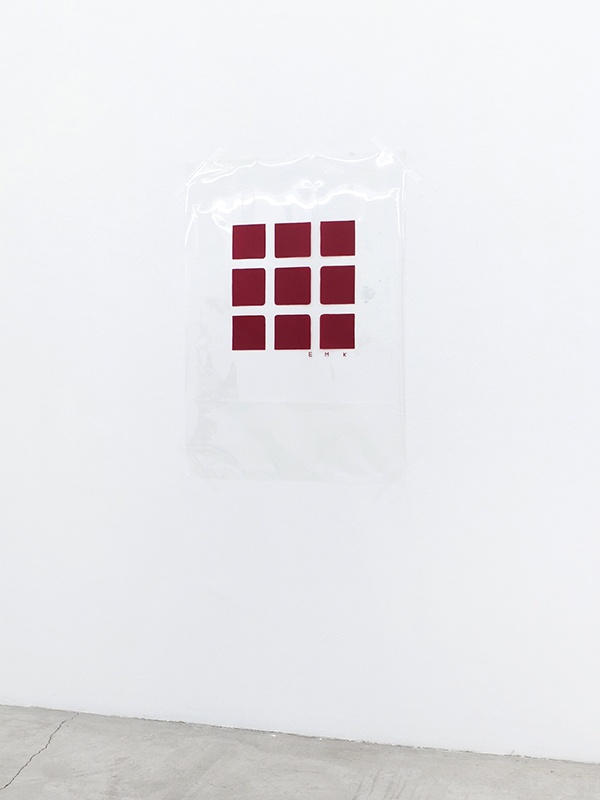 Emil Michael Klein, Untitled, 2014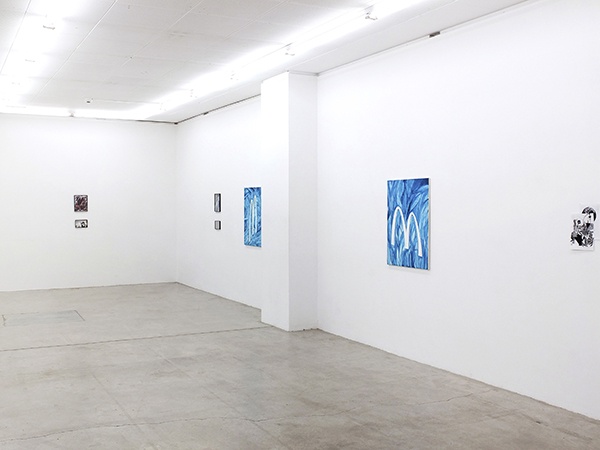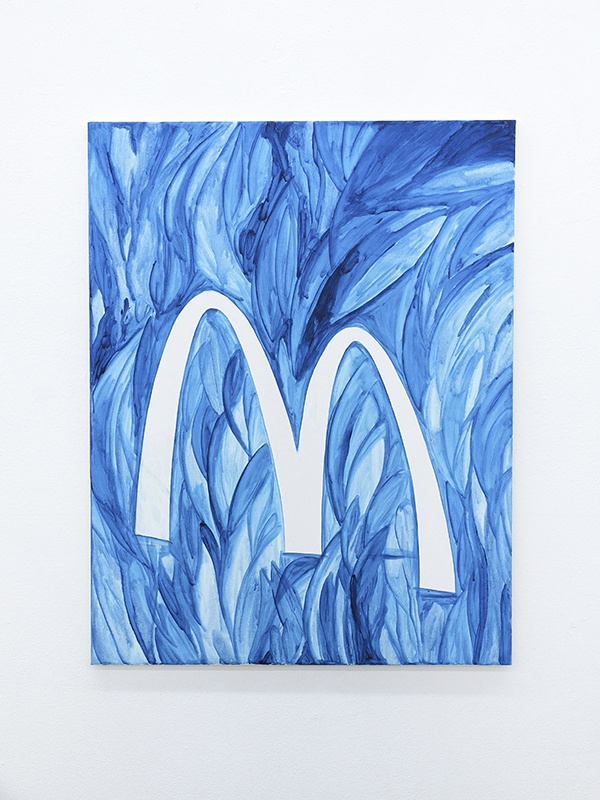 Othmar Farré, Blue Perspectives: Kunstmuseum Olten, 2015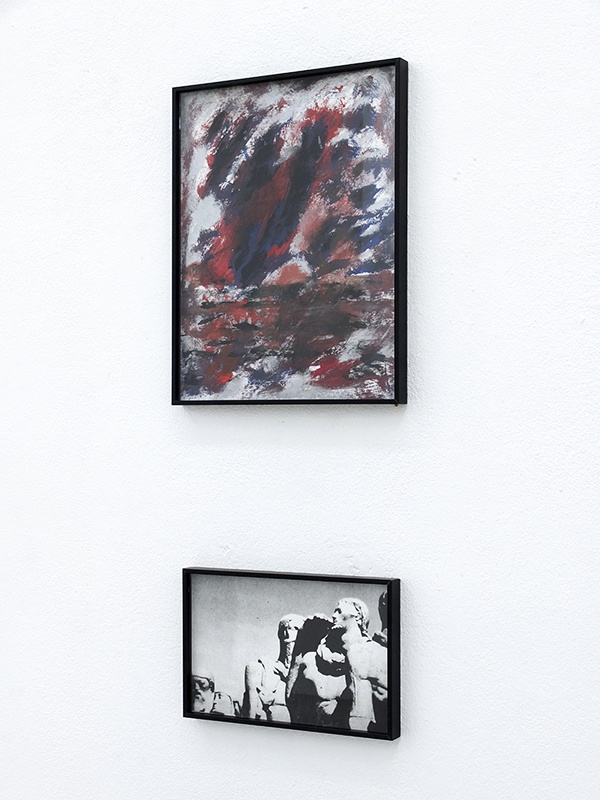 Gabriel Lima, Standstill at the Poetry Foundation, 2014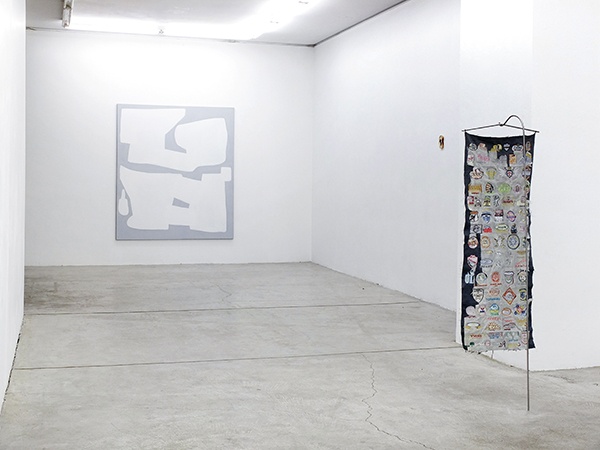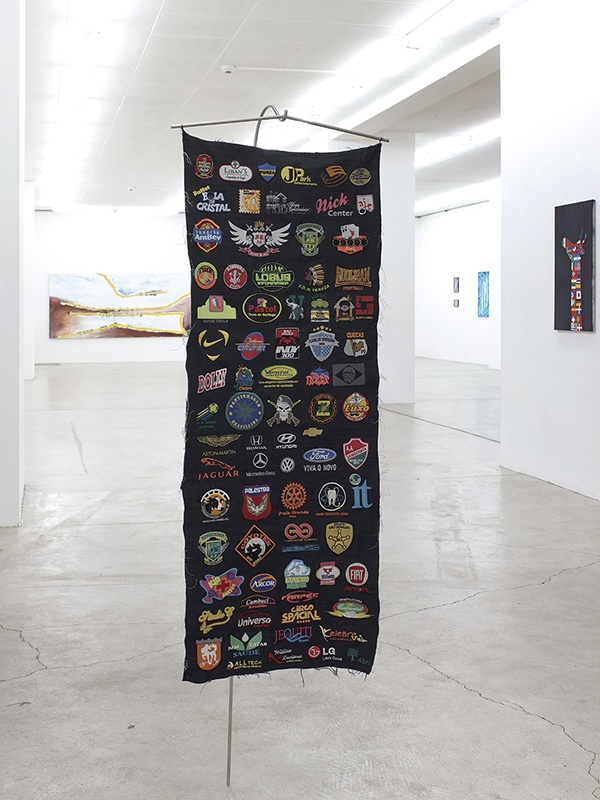 Pedro Wirz, Viva o novo, 2015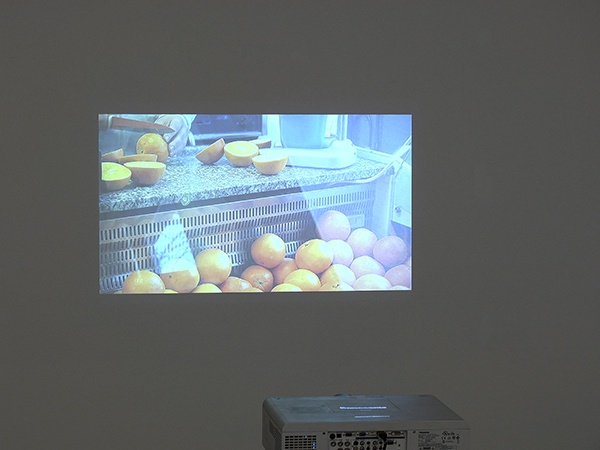 Kaspar Müller, Sylvester – Berlin 2014, 2015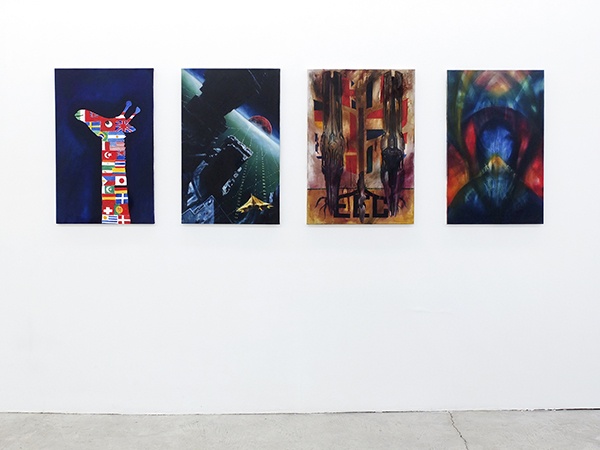 Mathis Gasser, Various titles, 2014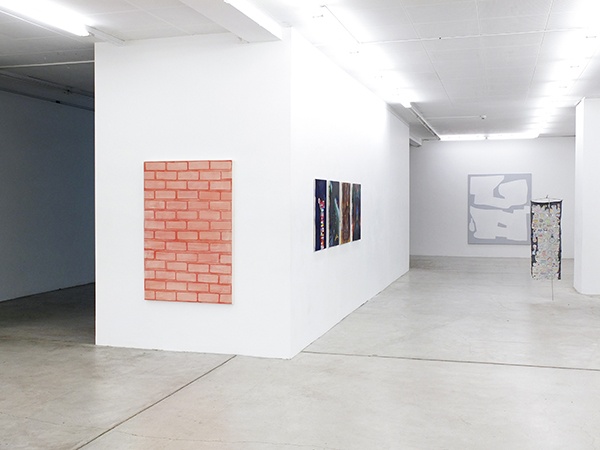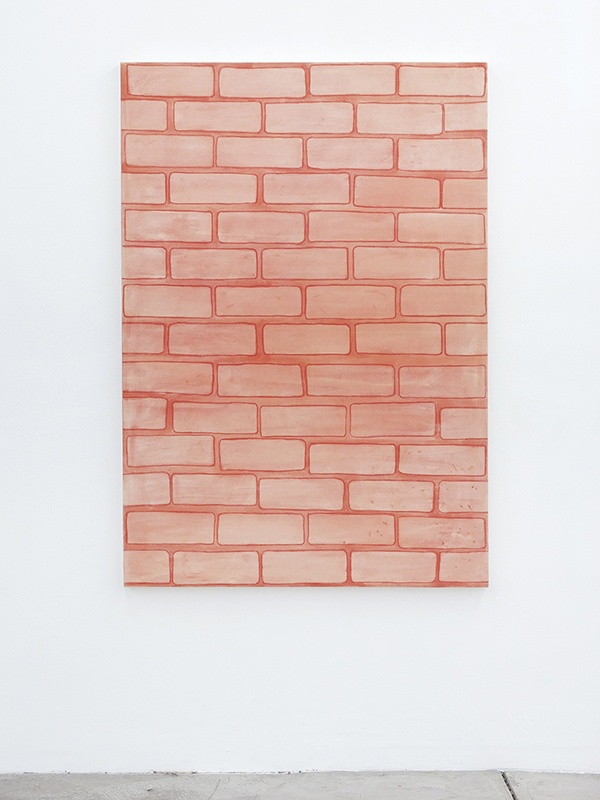 Francesco Joao Scavarda, Stupid, 2014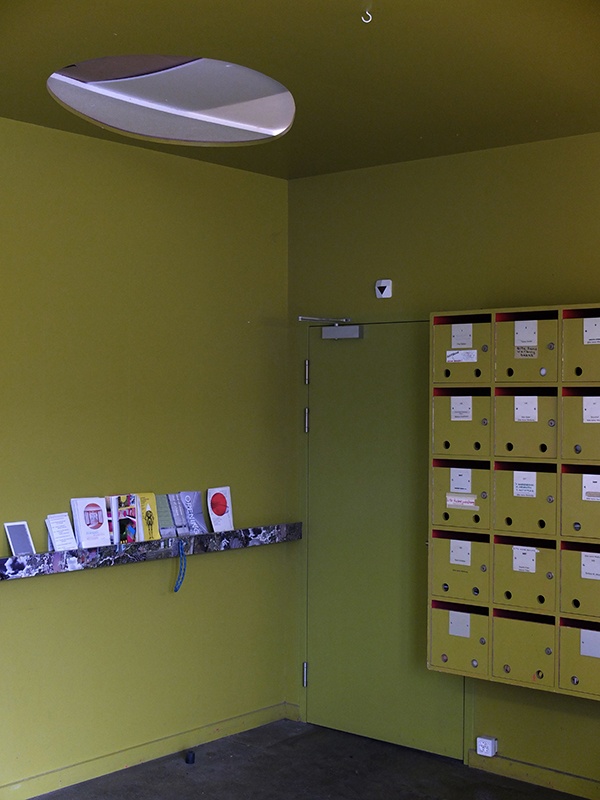 Martin Kippenberger, Musik, 1979 – 1995
.
"Nimm's Mal Easy" installation views at Ausstellungsraum Klingental, Basel, 2015