REVIEWS
Sensory Encounters: Olafur Eliasson
Close
1
2
3
4
5
6
7
8
9
10
11
12
13
14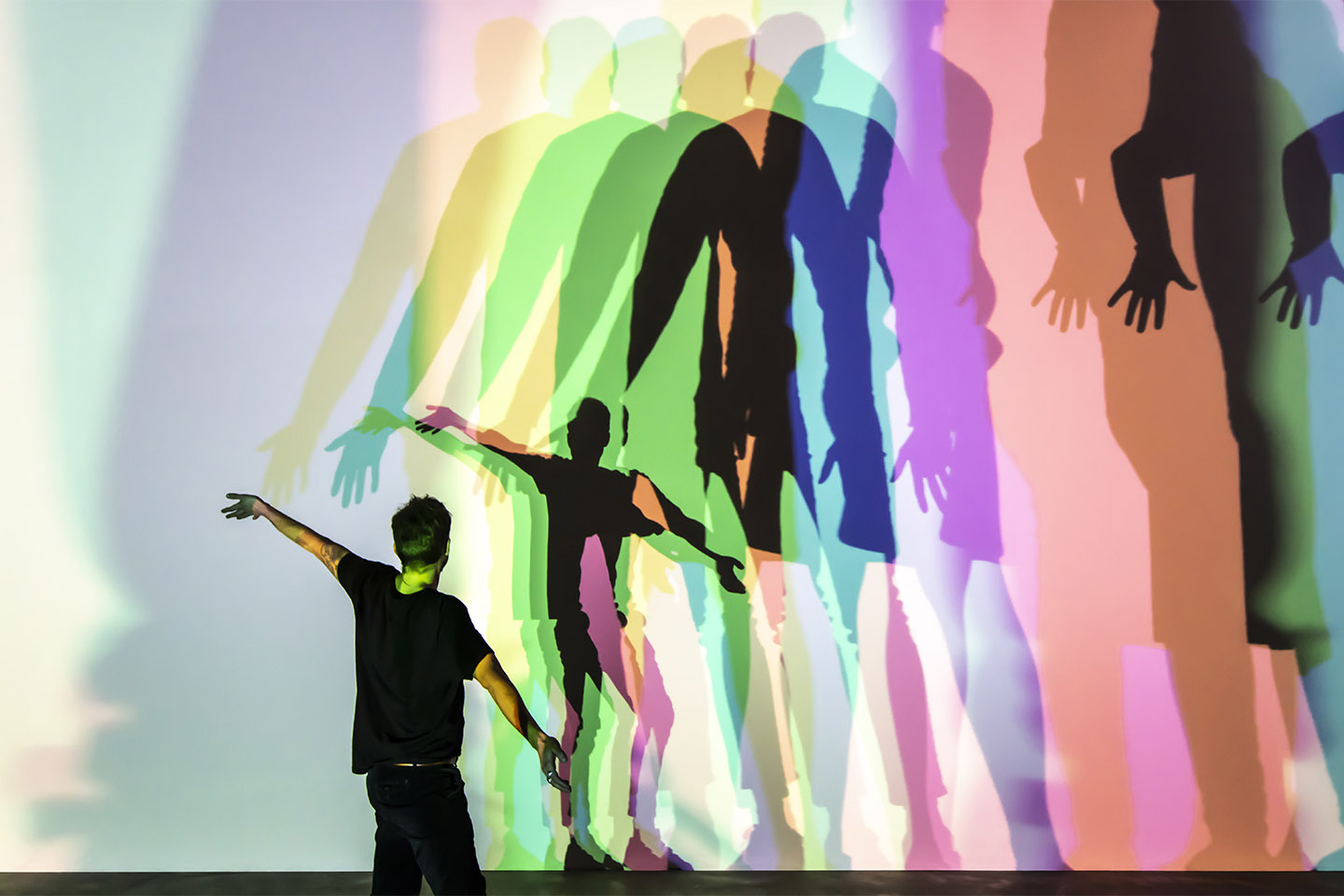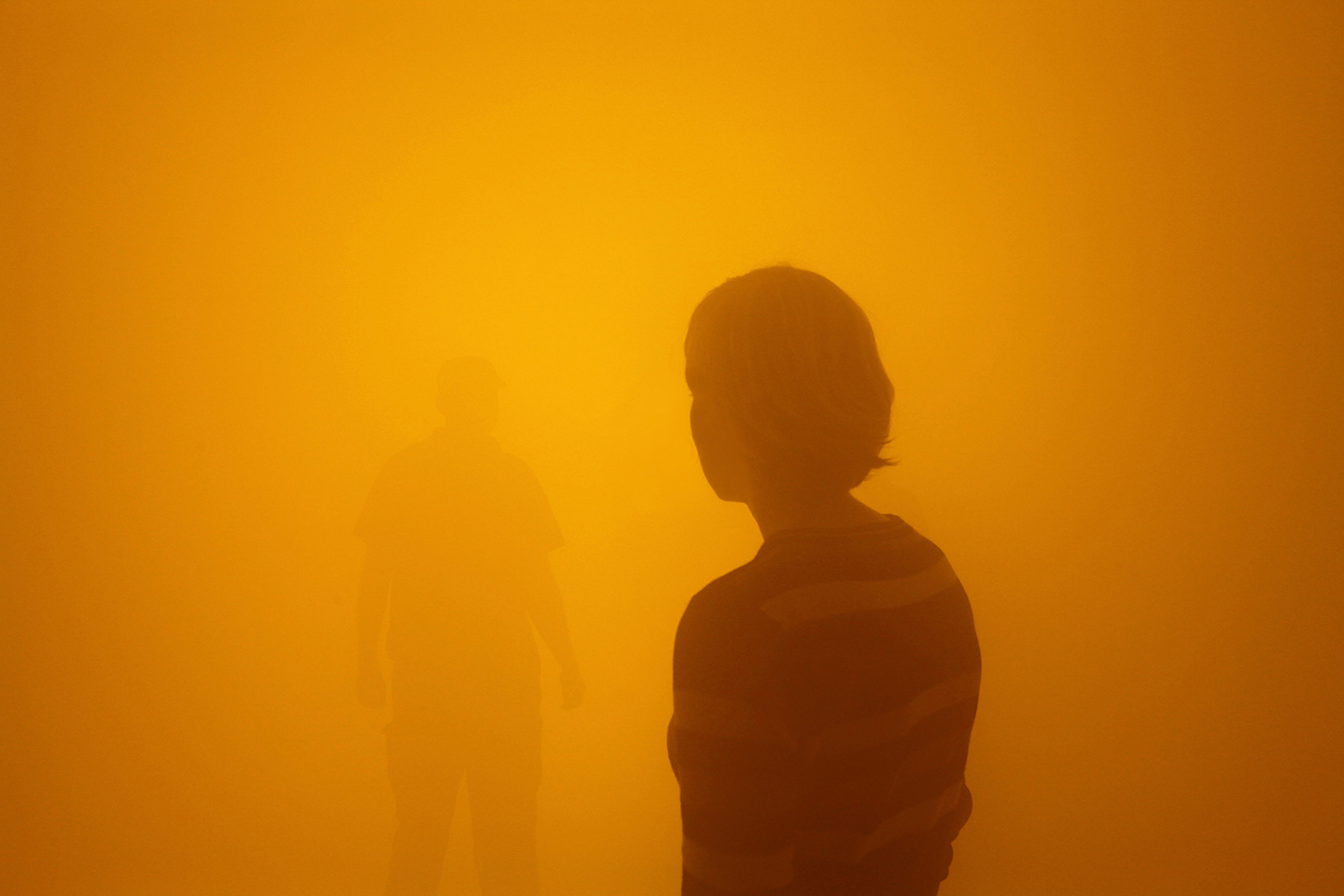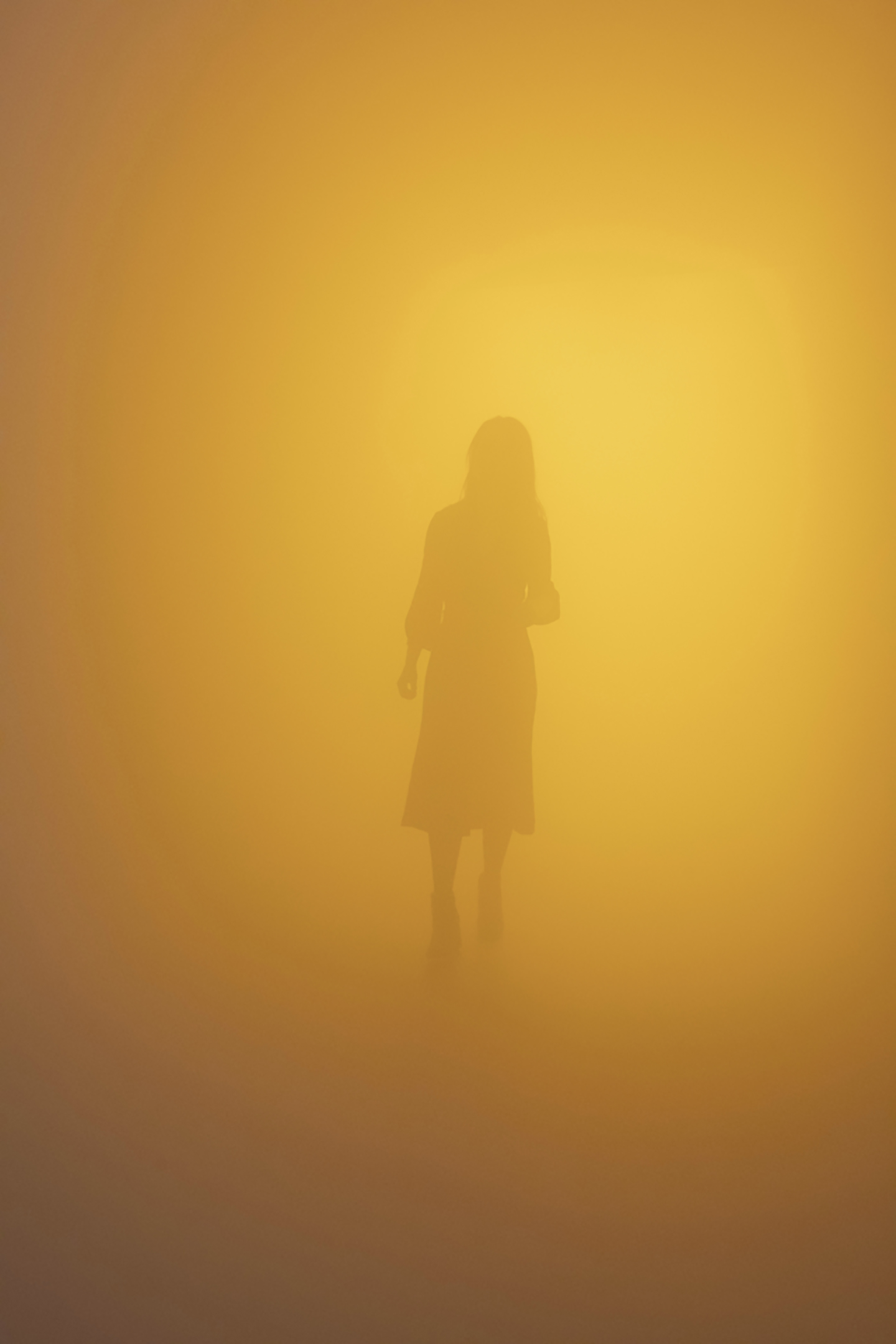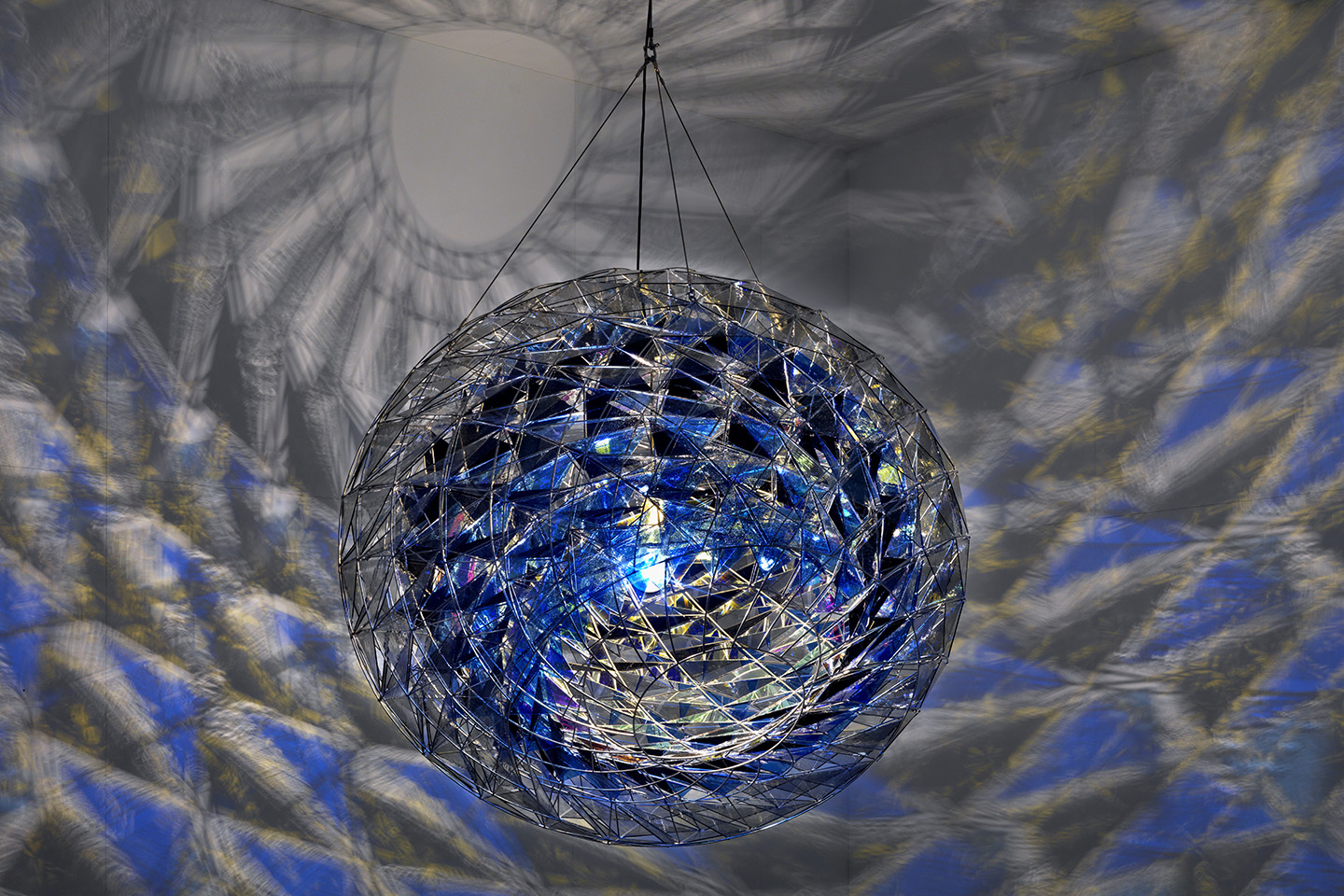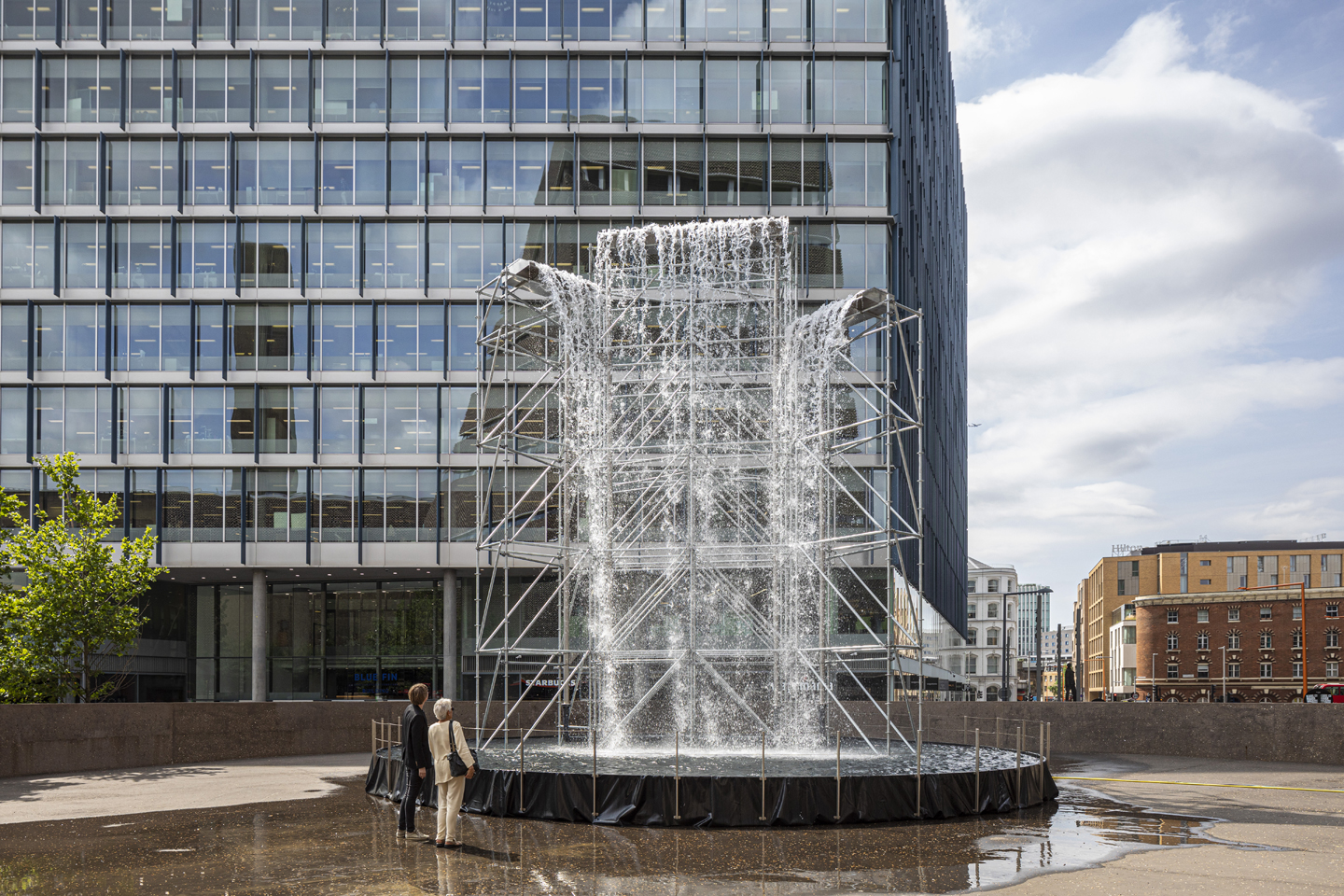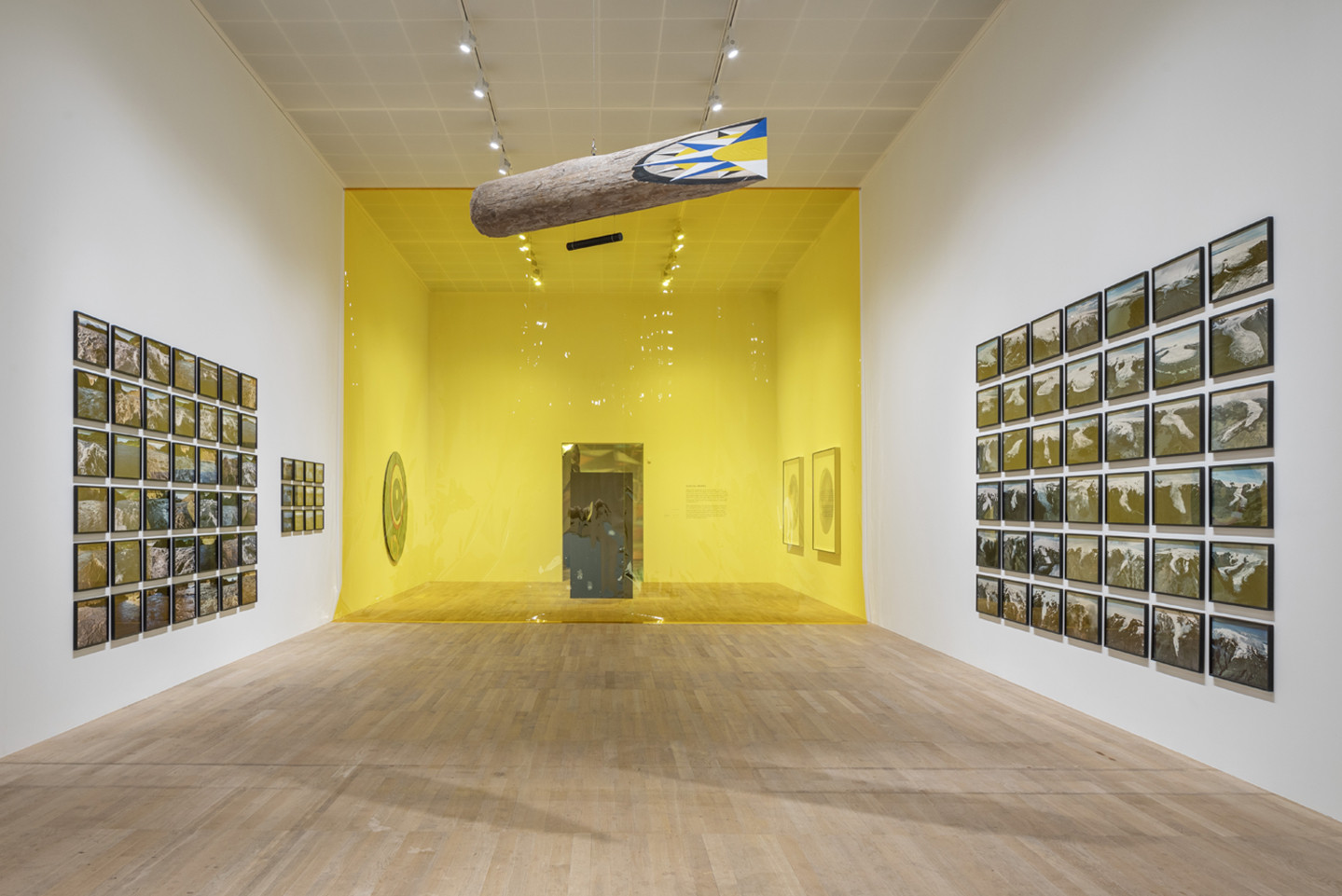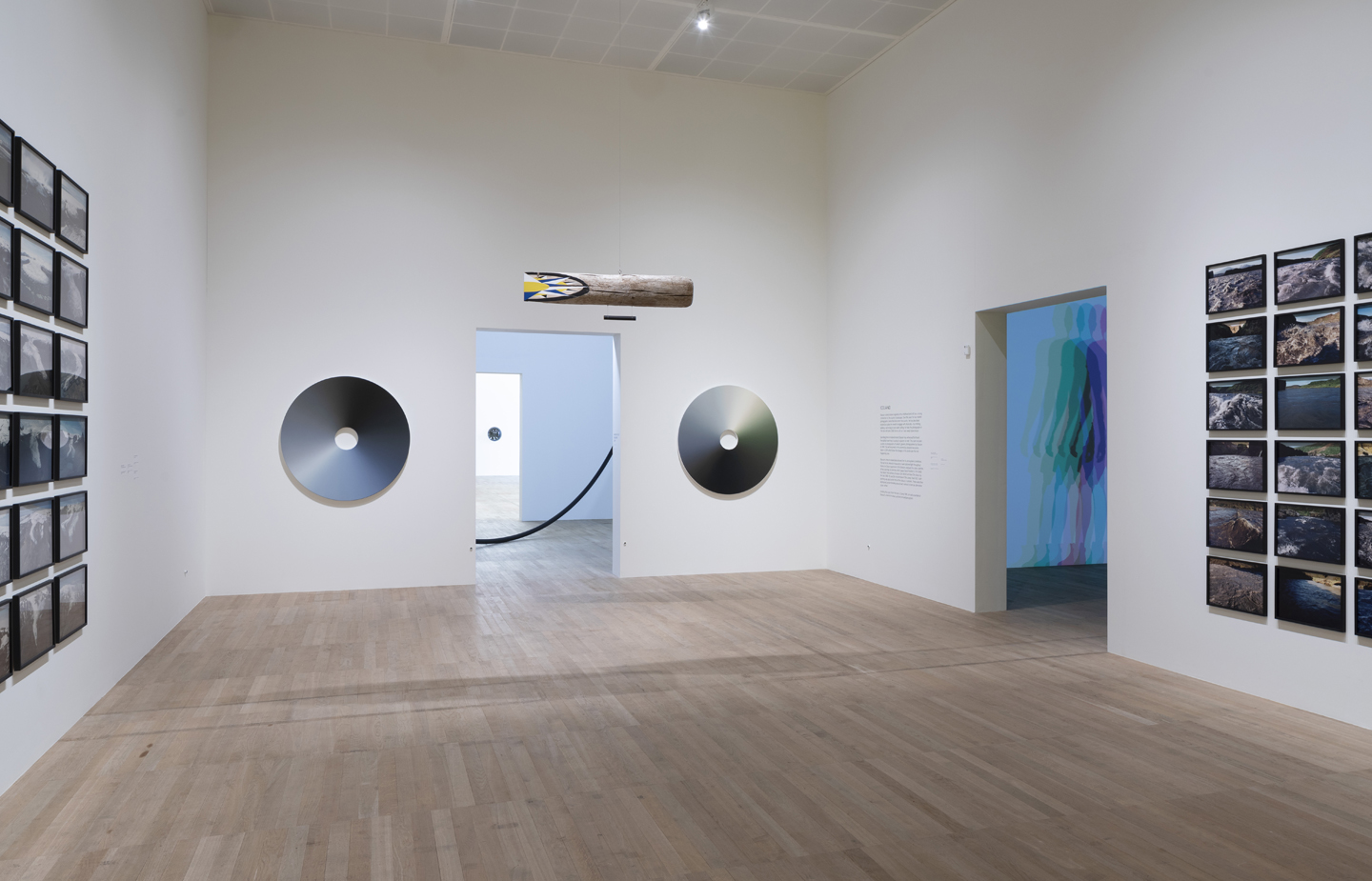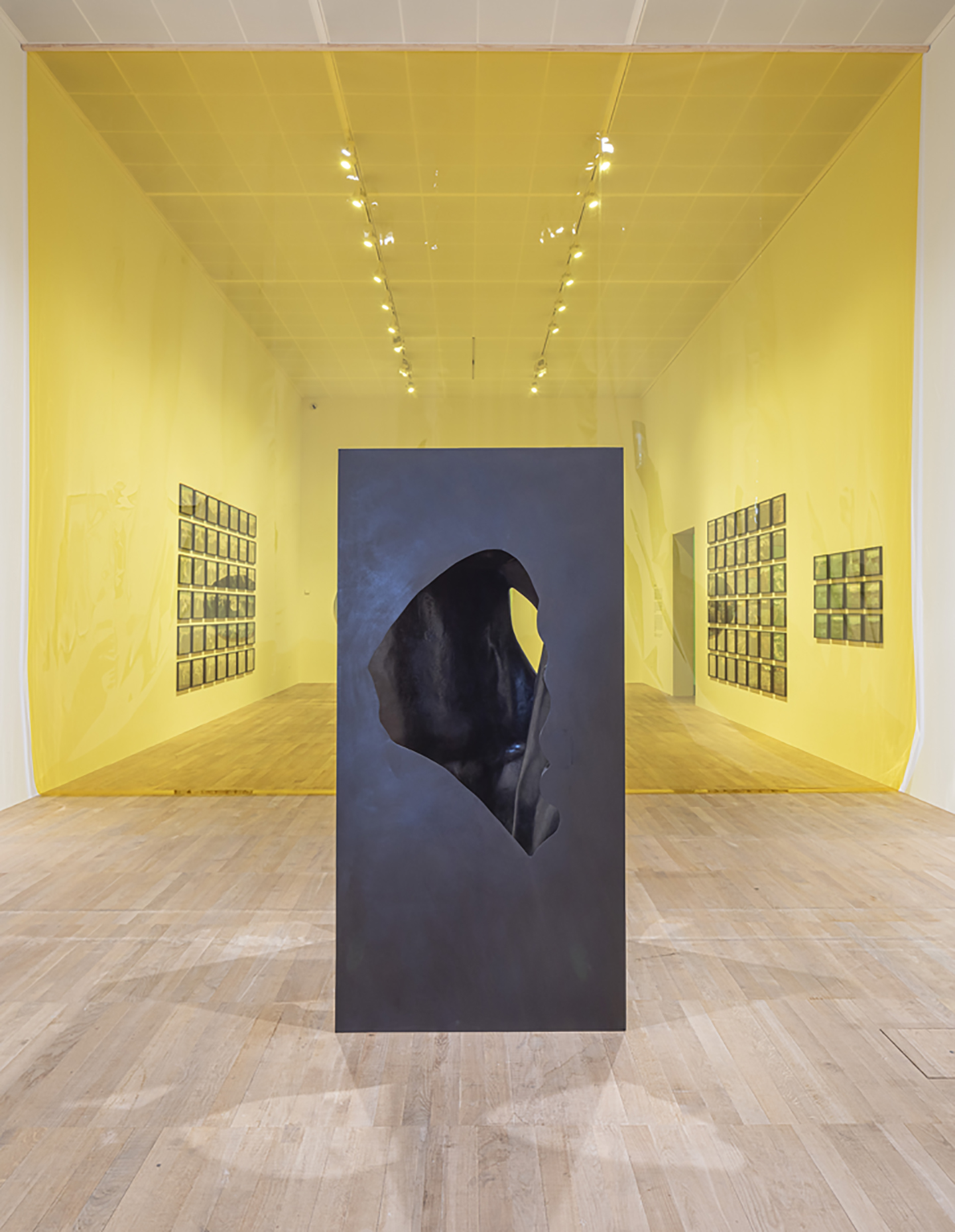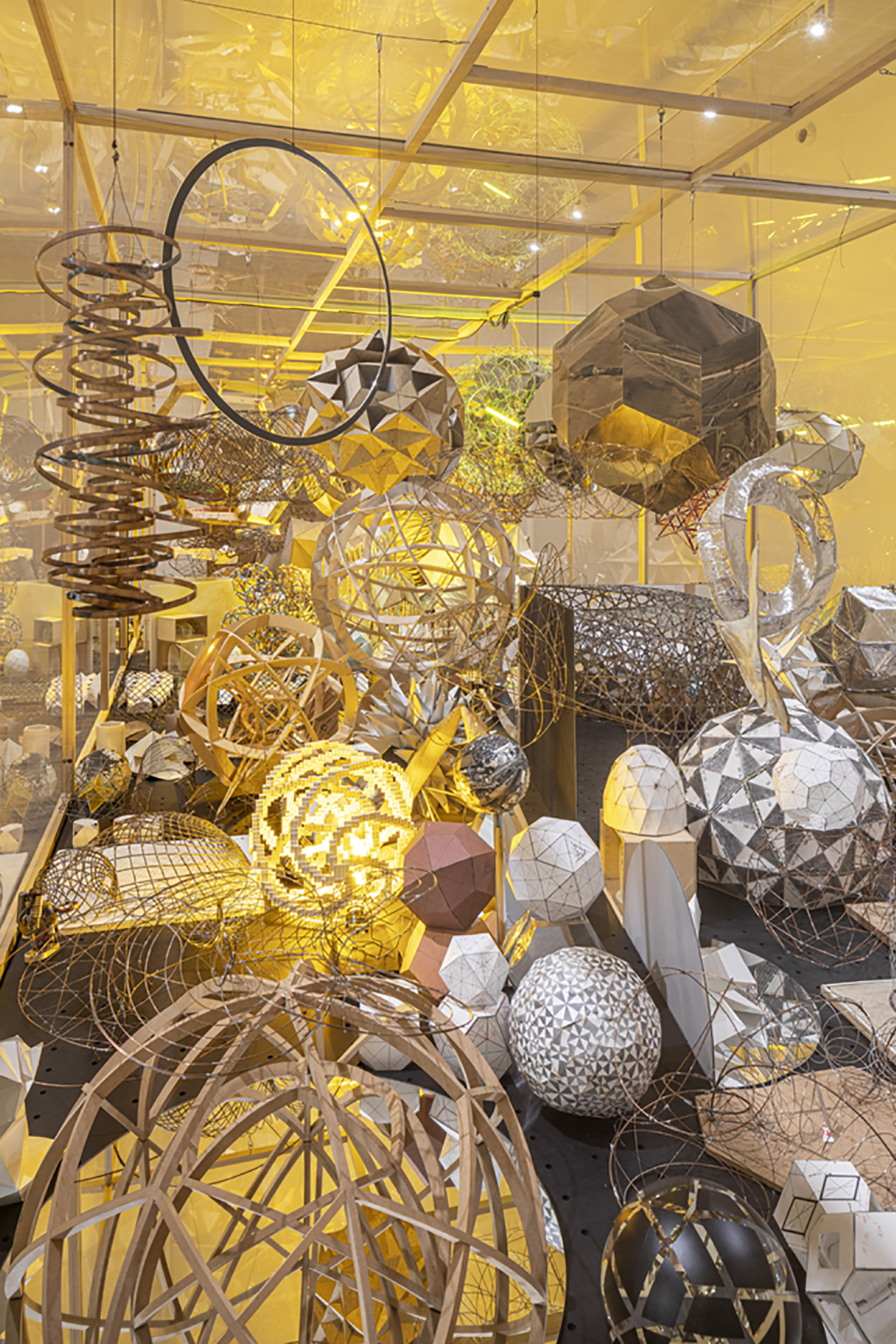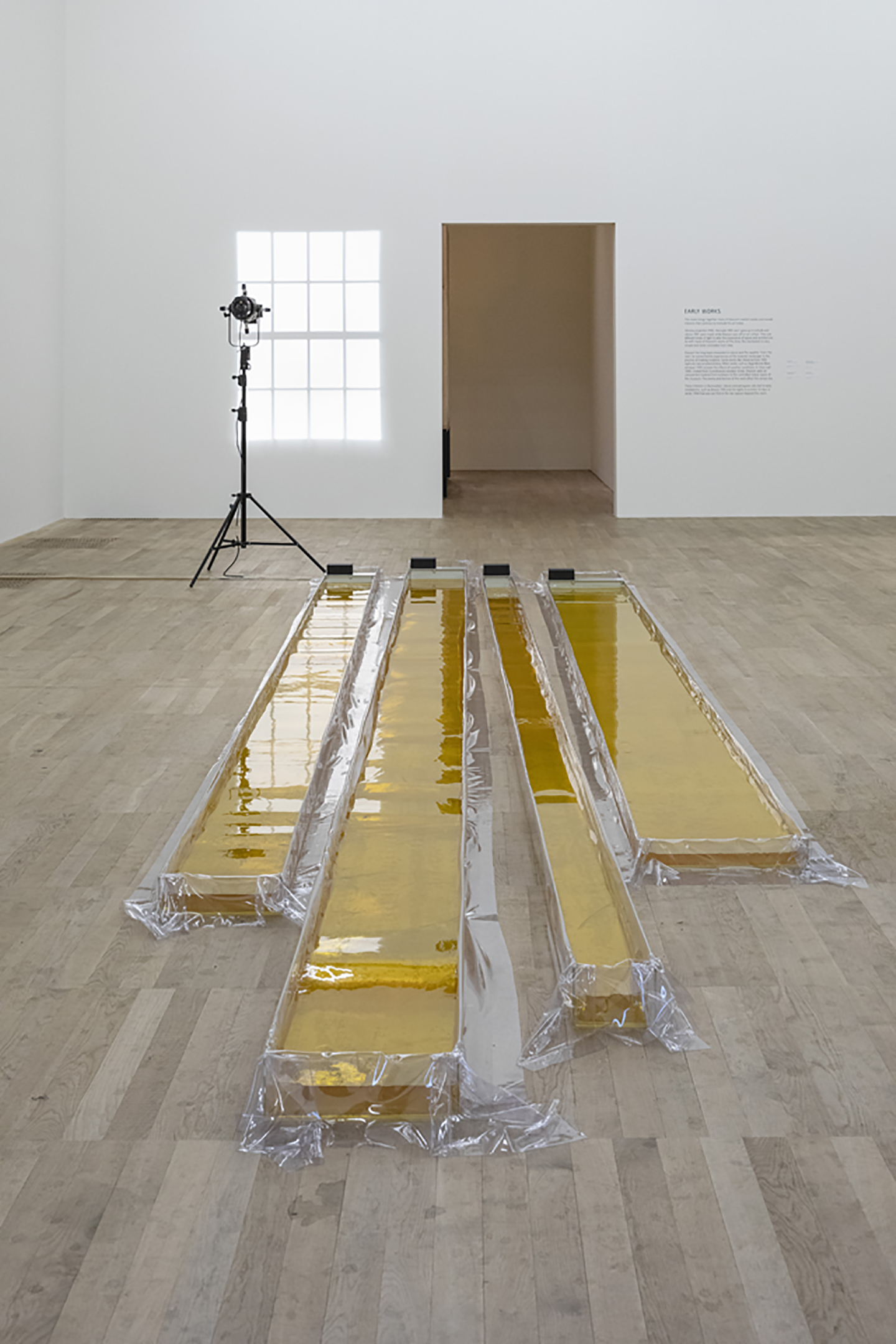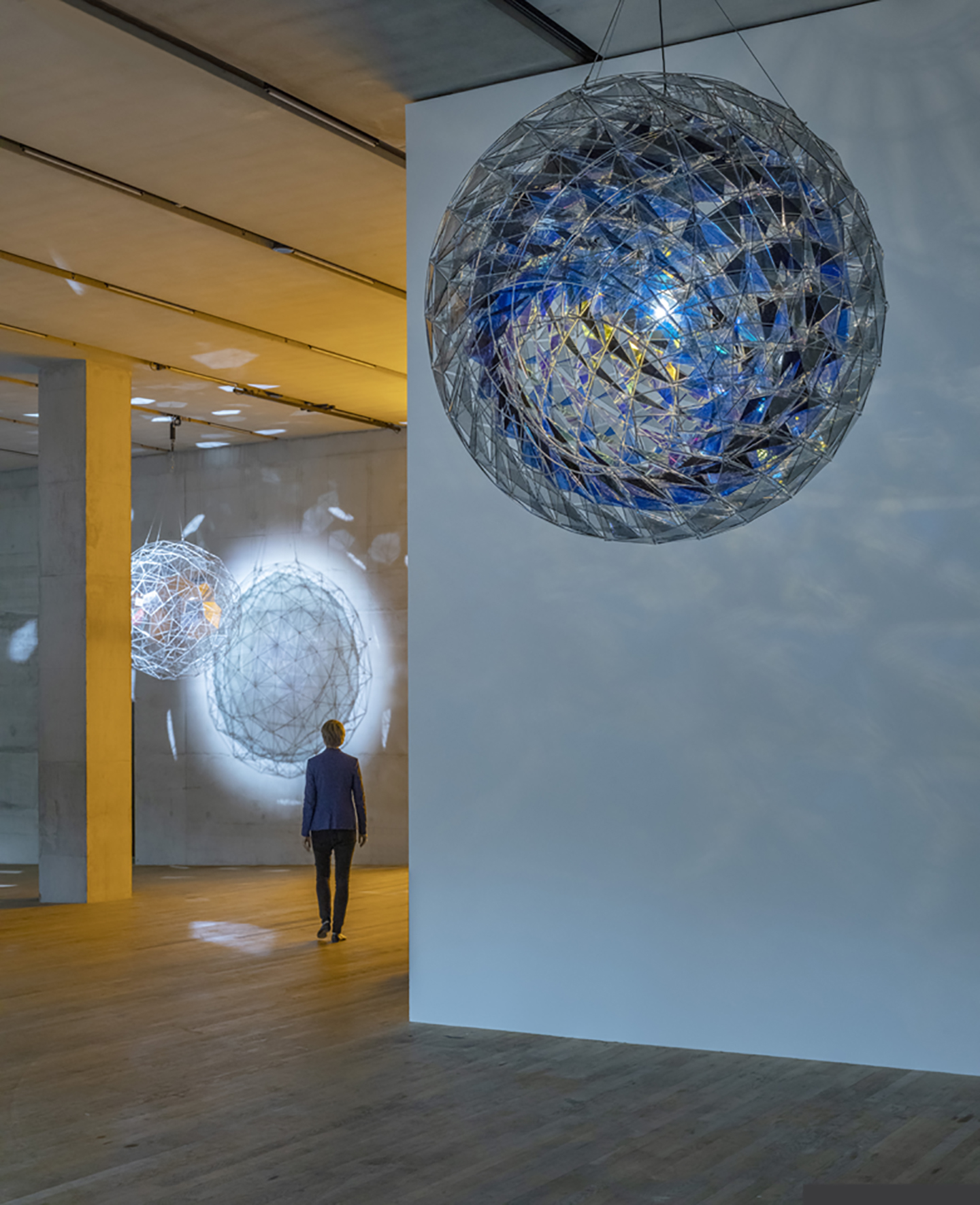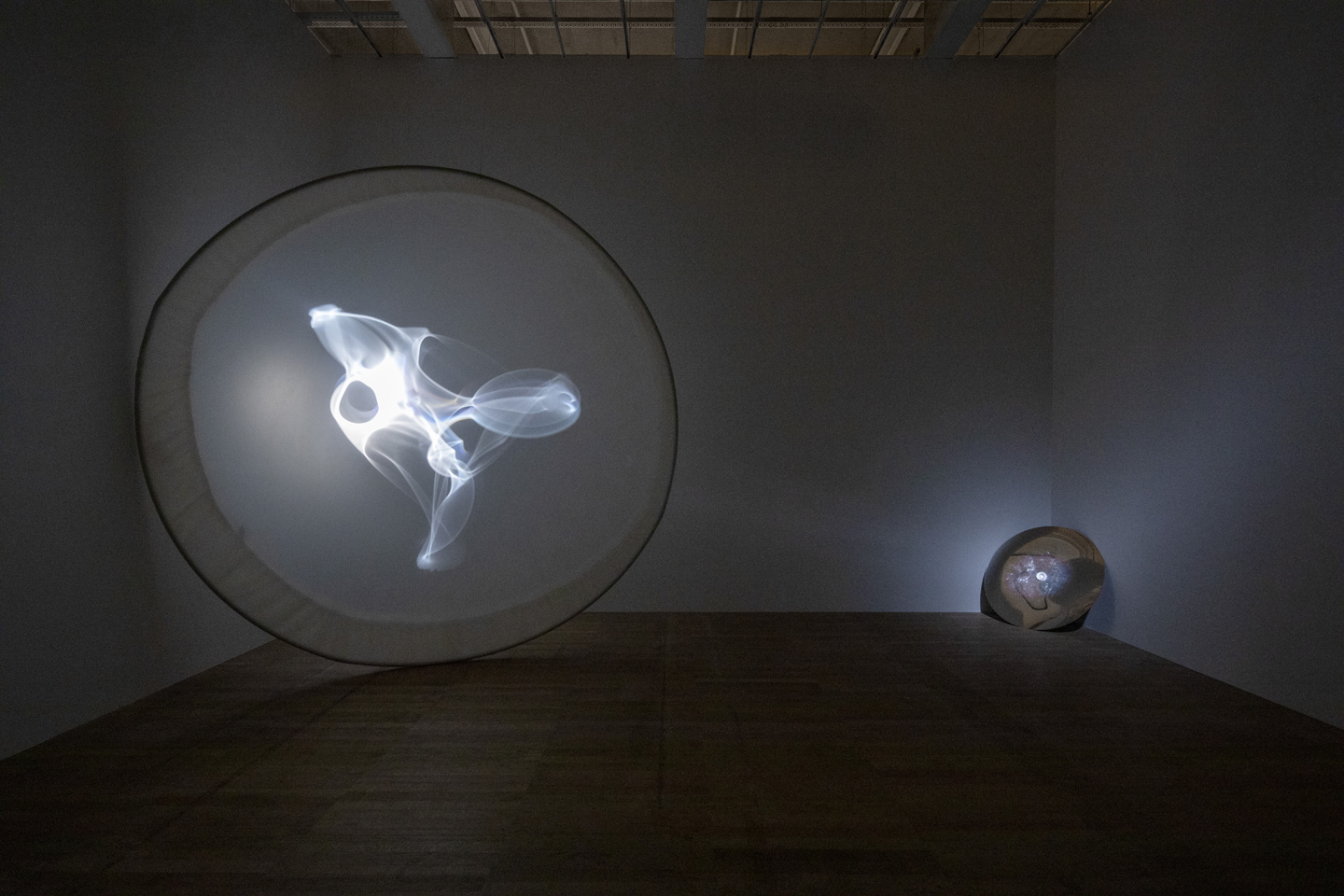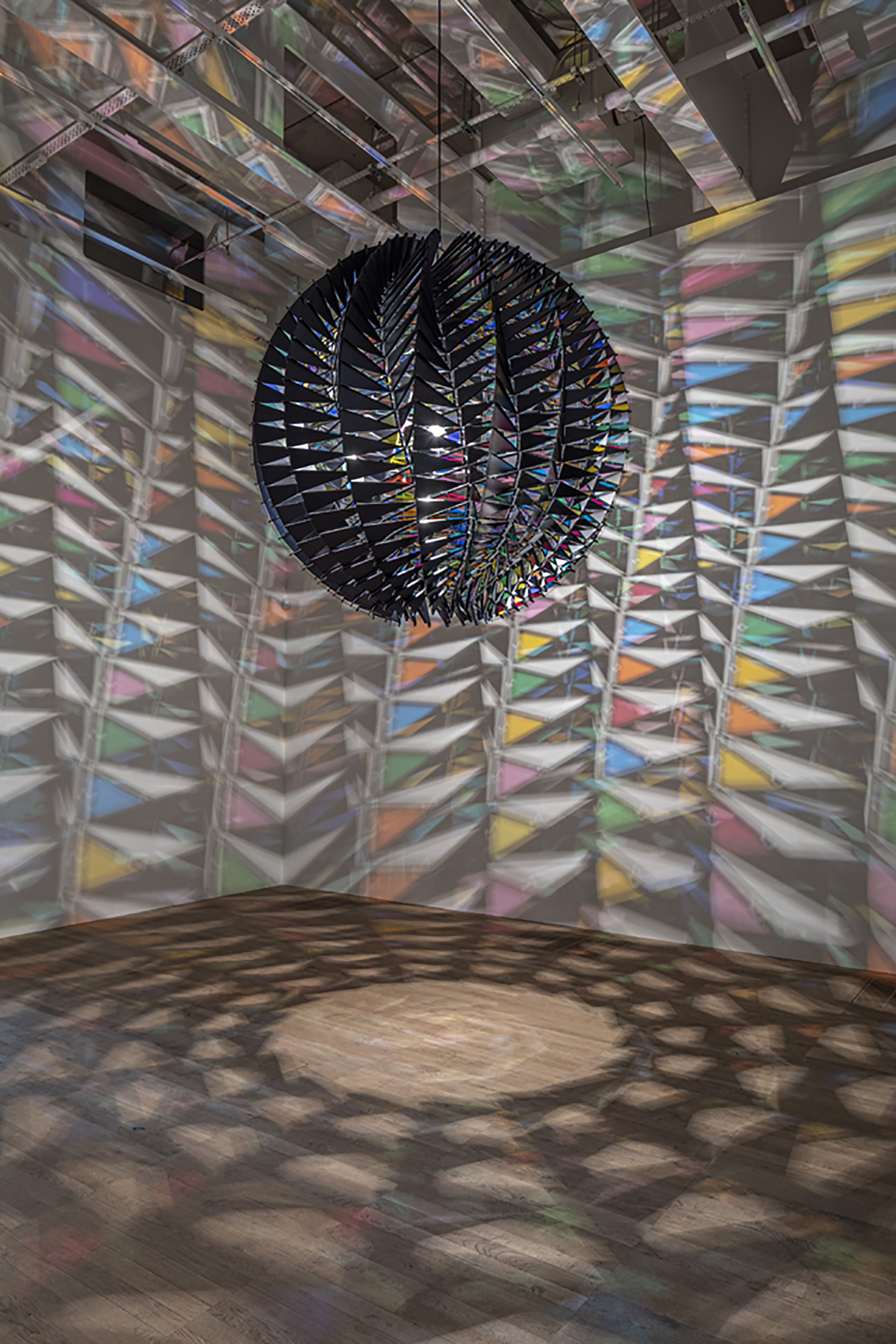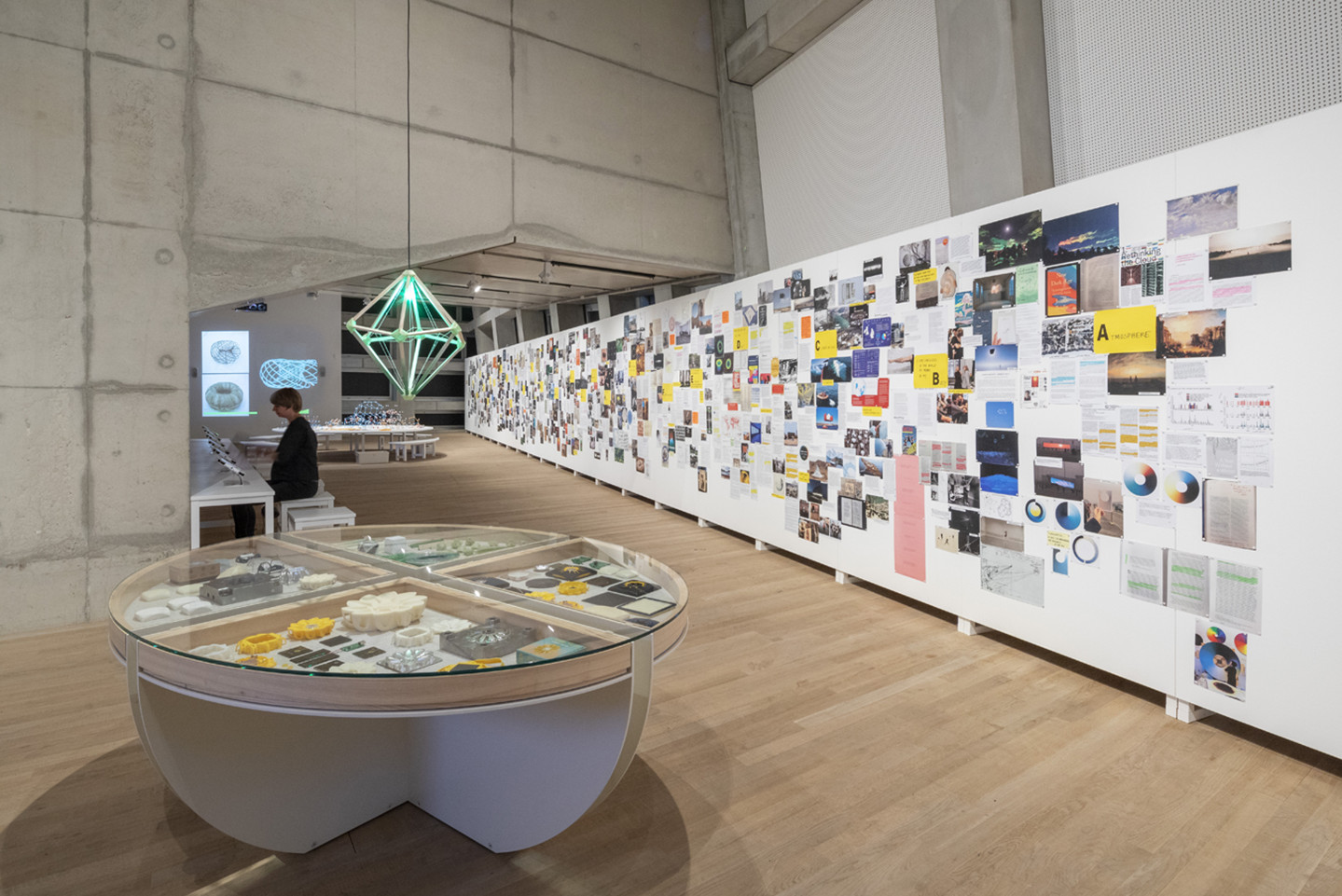 by Giovanna Manzotti
Perception is not something that happens to us, or in us, it's something we do.
—Alva Noë
A few days after the London Climate Action Week saw events around the city focused on the issues of energy efficiency, low-emission transport, climate investment, and the city's role in driving national and international climate leadership,1 an eleven-meter-high scaffolding structure with water cascading over its surface appeared outside the entrance of Switch House of Tate Modern in London (formally renamed the Blavatnik Building in 2017, after the Anglo-Ukrainian billionaire Leonard Blavatnik covered part of the costs for its extension designed by Herzog & de Meuron). As a component of In Real Life, the first major midcareer survey by Danish-Icelandic artist Olafur Eliasson, Waterfall (2019)—with its deliberately visible mechanics of the recycled freshwater system behind the marvel, and its sound evoking a natural waterfall—is part of an ongoing project investigating nature and technology (and the way they interact in urban settings).2 It is also a reflection upon viewers' understanding, impact, and perception of the physical world, and how they become more conscious of themselves as sensing and social individuals in civic space.
At the end of last year, Eliasson devised a sort of temporary sculptural "stone circle" by installing twenty-four blocks of ice extracted from the waters around Greenland outside Bloomberg's European headquarters and in front of Tate Modern in London to unveil and emphasize the effects of climate change (Ice Watch, 2014–2018).3 Prior to that, there was the memorable configuration of a social space with the construction of a giant sun illuminating the Turbine Hall (The Weather Project, 2003). Now, with this show, Eliasson brings together nearly forty works spanning three decades. The survey comprises sculptures (including seven new pieces, such as Glacial spherical flare [2019], constructed with panes of colored glass made from small rock particles produced by glacial erosion, and The presence of absence [2019], a bronze piece formed by casting a block of eroded glacial ice); photographies (with a series on Iceland's glaciers taken from 1999, to be supplemented this autumn by a new artwork illustrating changes to this landscape); paintings (from the cycle of works starting from the analysis of pigments, paint production, color application, and atmosphere in J. M. W. Turner's canvases); installations (such as Room for one colour [1997], located outside the lifts on the second floor); and documentaries. In Real Life could be compared to an extensive dialogue with the world through the awareness of one's own perceptive experience.
The exhibition casts an insightful eye on Eliasson's artistic production and the pivotal collaborations with his Berlin-based studio, founded in 1995 (which encompasses today around ninety craftspeople, including specialized technicians, researchers, archivists, filmmakers, architects, programmers, art historians, and cooks). It is conceived as a far-reaching succession of constructed ambiances where elements such as light, shadows, artificial fog, and water—in its varied states—are matter for the re-creation of natural environmental phenomena in which viewers are invited to think about the nature of perception, movement, self, and, not least, their role as active participants in these milieus. Reliving events experienced in nature, geometric constructions, and sensorial spheres, In Real Life follows a sort of circular and directionless path where visitors are encouraged to navigate and perceive disparate situations. "If there is nature, I get in touch with it through people who live there, and the idea they have about it."4 One of the most recognized traits of Eliasson's art is, indeed, its "demand" that viewers be there, physically and psychologically, in real time and with a responsive body. "He wanted to make works where you would become aware of the processes of perception, aware of your body as it made sense of the environment, conscious of the space you occupied and how you were navigating it, attuned to your experience unfolding over time. This increased self-reflection could in turn lead to a more reflective attitude towards the world outside the artwork."5
Whether it's the fragrance and the softness of a twenty-meter wall covered with reindeer moss—native to northern countries, including Iceland (Moss wall, 1994)—or the effect of being inside a kaleidoscopic eight-meter tunnel constructed from steel plates assembled into two sets of spirals (Your spiral view, 2002), or the astonishment felt in front of an indoor rainbow created by light shining through silently falling water (Beauty, 1993), or the feeling of recalibrating your senses while creeping through a disorienting thirty-nine-meter corridor filled with thick fog suffused with yellow and white lights, Eliasson's work is always a reflection on the core principle of "seeing yourself sensing," to quote the title of a 2001 installation conceived for the windows of MoMA's Garden Hall in New York. The act of inviting the audience to be a co-producer of the works reflects on the "unexpected idea of seeing your shadow changing into four shadows of different colors,"6 reasons Mark Godfrey, Tate Modern's senior curator of international art, while discussing the degree of the viewer's involvement in Your uncertain shadow (colour) (2010), an installation of HMI lamps in green, orange, blue, and magenta. He continues: "the idea the artwork can host people when you're in the work allows you to have a heightened sense of being in the space with other people."7 This is true of most of Eliasson's installations, which have a propensity to stimulate all the senses: from touching, hearing, and seeing to smelling and tasting. "In line with psychological and scientific studies into how experience is transformed into meaning, the artist argued that you brought your body to the work, your eyesight, your own sense of smell and so on, but also your own cultural associations. Water or sunlight or fog would trigger personal memories—and so the work's meanings were made in the merging of the forms he built and the associations viewers brought to them."8
At the Terrace Bar at Tate Modern, you can have a dish of courgette salad with pink grapefruit, mint, and nuts that costs the earth 38 grams of CO2e (carbon dioxide equivalent) and a serving of spiced carrot soup with lemon crunch that comes in at 257 grams of CO2e, while thinking about global warming data and green innovation. This environmentally conscious menu is the result of a profitable collaboration between Tate Eats and the Studio Olafur Eliasson Kitchen, established in 2005 with the aim of preparing organic and vegetarian meals for the team four days a week, exploring topics like fermentation and food.
While some parts of the show scrutinize motion patterns, color theory, and perception—along with issues of architecture, ecology, sustainability, and climate change—a zone called Expanded Studio explores the intellectual labor of the studio itself, displaying material such as notes, drawings, sketches, sticky notes, cutouts, photocopied pages from books and newspapers, texts, and technical plans—evidence of projects and research still in process. Four hundred fifty prototypes and geometrical studies of various sizes (Model room, 2003) document Eliasson's engagement with his studio and the rewarding collaboration with Icelandic artist, mathematician, and architect Einar Thorsteinn (1942–2015), who inspired Eliasson's passion for construction, shape, and crystalline structures. This passion is demonstrated by Stardust particle (2014), a hanging sculpture that comprises two irregular polyhedrons (one within the other), made of panes covered with partially reflective glass.
Eliasson's practice engages the broader public sphere through architectural projects and interventions in civic space, and the central importance of his work to an expanded understanding of the concerns of art relevant to society is undeniable. Conviviality is thus an innate extension of his works, as traceable in The cubic structural evolution project (2004), previously installed at the ARoS Aarhus Kunstmuseum, Denmark (2004), the Museum of Contemporary Art, Sydney (2009), and the Miro Foundation, Barcelona (2008), and recently landed at Tate Modern (until 18 August 2019) with its one metric ton of white LEGO bricks scattered across tables in the Turbine Hall. Seeing your imagination taking shape in LEGO compositions could be, again, a form of "seeing yourself sensing," a way to express the willingness to be a partner in the construction of a situation where perception is "something we do" with and among others. This is exactly the condition in which what Eliasson calls "we-ness" emerges: "a sense of togetherness not tied to any credo or specific agenda, but which has progressive potential precisely because its function is not prescribed."9
[1] On July 8, 2019, a panel discussion for the London Climate Action Week brought together some figures from the cultural and political sphere, including Olafur Eliasson, Clare Farrel (designer and activist), Malini Mehra (climate campaigner and commissioner Commissioner to the mayor Mayor of London), and Mary Robinson (adjunct professor of climate justice at Trinity College Dublin).
[2] The sculpture is a continuation of Eliasson's Waterfall series, which have previously been hosted in different cities including Sydney (1998), New York (2008), São Paulo (2011), and Versailles (2016).
[3] The first installation was in Copenhagen, at City Hall Square, in 2014. The second took place in Paris, at Place du Panthéon, in 2015, on the occasion of the UN Climate Conference COP21.
[4] Hans Ulrich Obrist, Interviste (Milan: Edizioni Charta, 2003), 1:206, (my translation).
[5] Olafur Eliasson: In Real Life, exhibition catalogue (London: Tate Publishing, 2019), 19.
[6] From a roundtable at Tate Modern, London, with the curator and the artist, July 9, 2019.
[7] Roundtable at Tate Modern.
[8] Olafur Eliasson: In Real Life, 19.
[9] Olafur Eliasson: In Real Life, 19.

at Tate Modern, London
until 5 January 2020