EXHIBITIONS
Oliver Osborne "False Friends Falsche Freunde" at Vilma Gold, London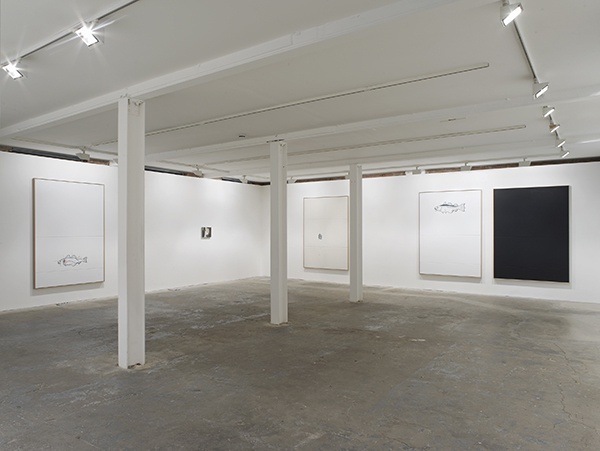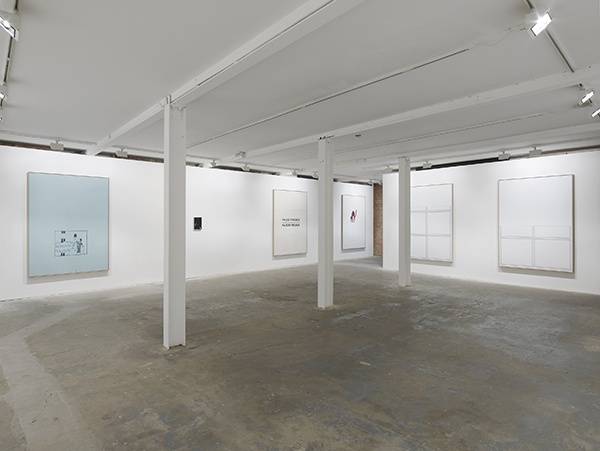 Vilma Gold is pleased to announce "False Friends Falsche Freunde", Oliver Osborne's second solo show at the gallery.
This show focuses on a group of new paintings that include elements of figuration, appropriation and abstraction. These new paintings have been made using oil, silkscreen, collage, and embroidery.
False Friends are words in two languages that look or sound similar but differ partially, or entirely in meaning. For example the German word brav (meaning well-behaved) is a false friend of the English word brave (bedeutet mutig), or Bad (bath) and bad (schlecht). The title is an invitation to consider notions of translation and transformation in the work.
The imagery in this show has been culled from a variety of sources, including cookery manuals and language textbooks. Two recurring themes within the show are wetness (fish, drips) and windows. Both are taken as having literal relationships to painting, though here are treated in ways that tends to emphasise dryness and opacity. Also cropping up are pregnancy, the rubber plant in sharp chiaroscuro, a cat called Schengen, and a burglary.
Additionally, Vilma Gold is delighted to present European Paintings a new book on Oliver Osborne's work published by Mousse Publishing, Milan. This book includes specially commissioned writing by Terry R. Myers and Nicholas Hatfull.
.
at Vilma Gold, London
until 4 June 2016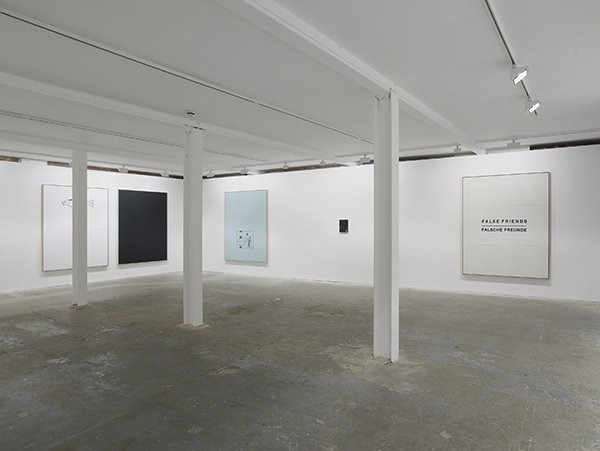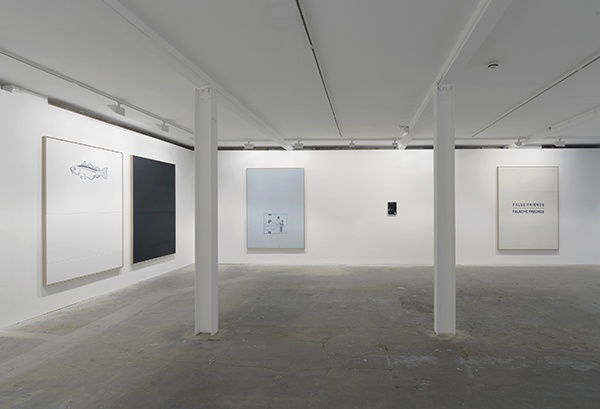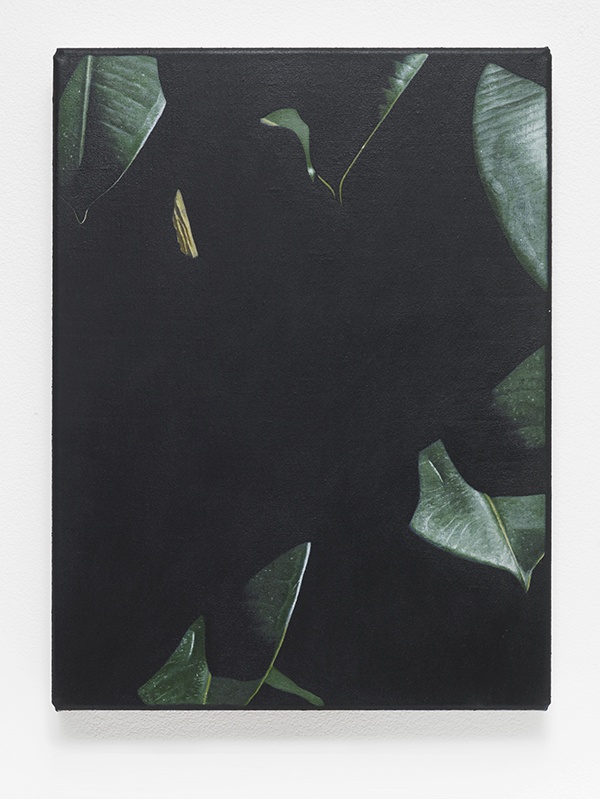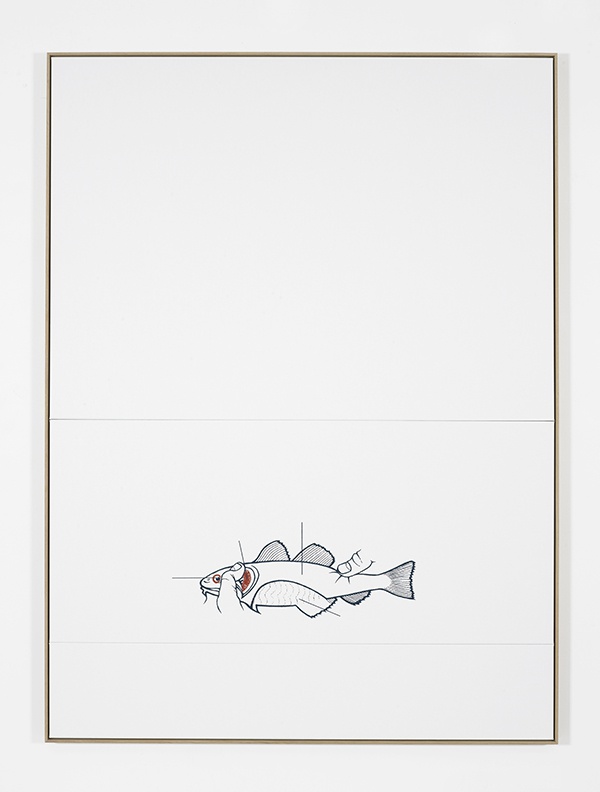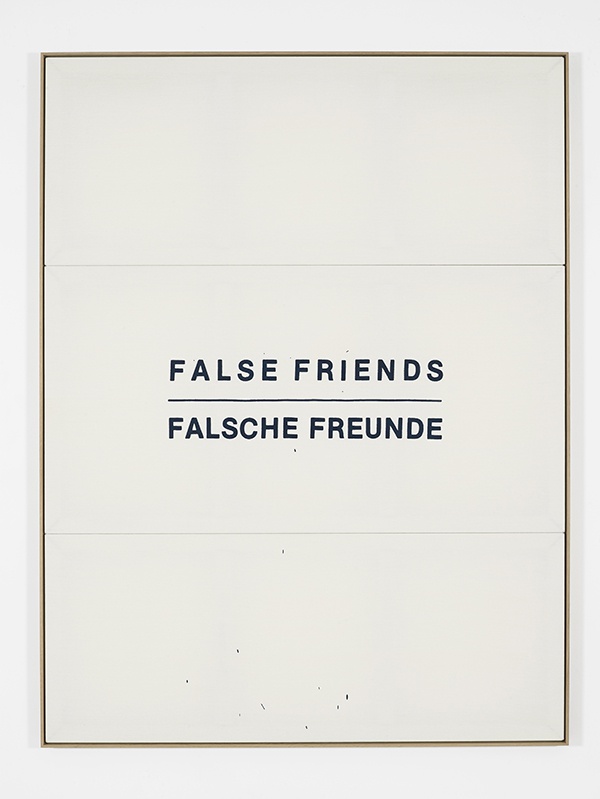 False Friends Falsche Freunde, 2016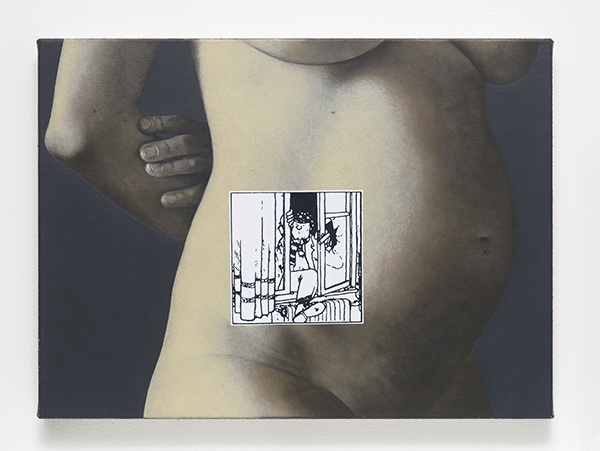 Untitled, 2016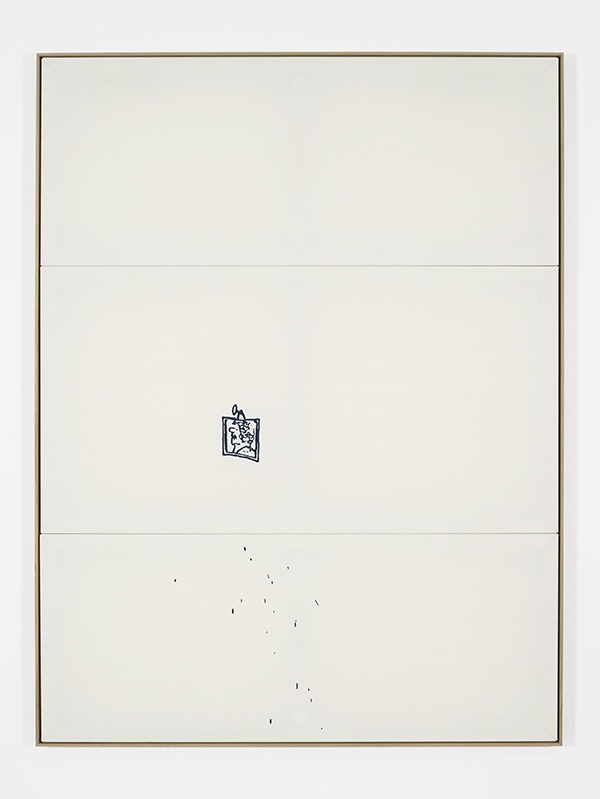 Untitled, 2016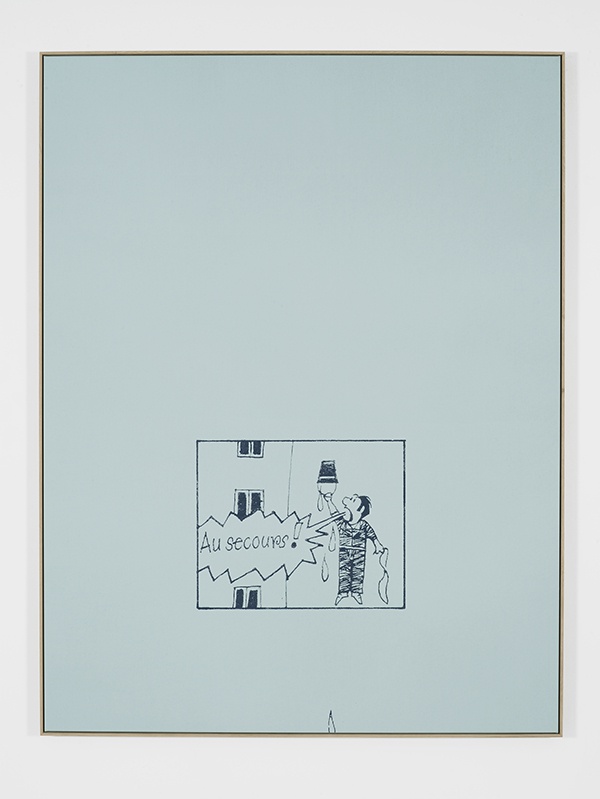 Au Secours!, 2016
.
Oliver Osborne "False Friends Falsche Freunde" installation views at Vilma Gold, London, 2016
Courtesy: the artist and Vilma Gold, London