EXHIBITIONS
"Olympia '72" at COLLI independent art gallery, Rome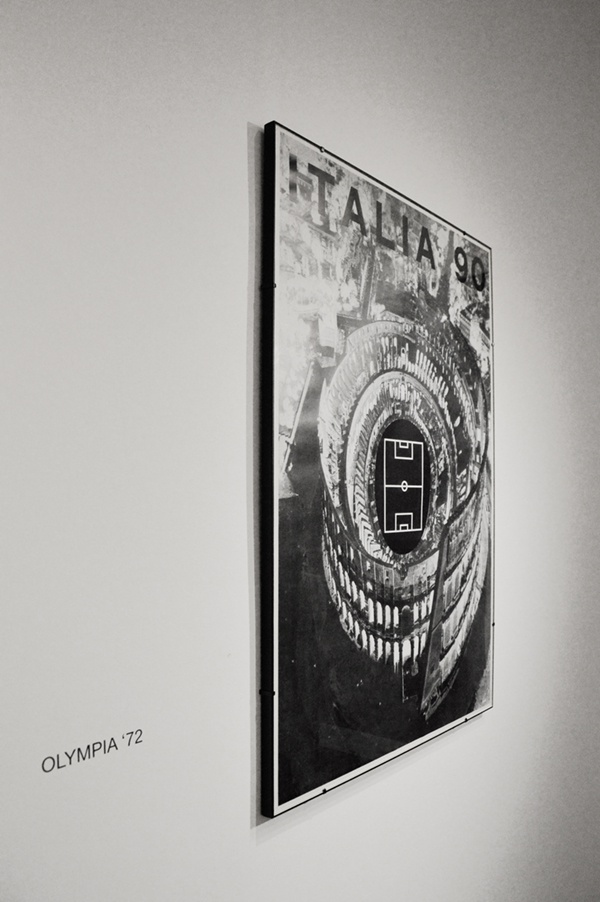 The exhibition of rare artist's posters is dedicated to the critical issue of european sportification, a research supported by the gallery through four exhibitions.
"Olympia '72" is the third display that follows the previous two exhibitions "Palmares" by Luca Pucci and "The Pitcher" by Franco Ariaudo, and is inspired by a poster of the artist Wolf Vostell (Wolf Vostell, Olympia '72) representing a map of the urban and social inequity in the gutted city of Munchen prepared to host the Olympic event.
The thematic outline, indirectly linked to the 1972 Olympic Games, speaks about the big european sport manifestations and the social policies of empowerment of the sport institutions (Alberto Burri Italia 1990 / Ettore Vitale UISP Unione Italiana Sport Popolare) also amplified through the TV broadcast (Ettore Vitale Baseball).

The medium of the poster is dealt within this context both as a form of official communication and as unconventional artistic form or counter-information. "Olympia '72" thus speaks of the famous XX Olympics in Munchen, the last "black and white" Olympic Games before the advent of color TV (Ettore Vitale, TV Color Autovox). The idea of ??a united colored Europe (Piero Dorazio, Olympische Spiele München 1972) of those Happy Games collides with the scene of the conflict on a European and global scale generated by the unexpected attack (Klaus Staeck, Olympische Spiele München 1972). On the other hand the monochrome ecological policy of the first Green party in Europe raises confidence of an invincible and radical life dedicated to pacifism for a movement which was actually born in Germany, under a political cohesion around the ecological ideas and an artistic democracy (Joseph Beuys, Bei dieser Wahl: die Grünen).
The ambitious Germany, meanwhile rebuilds its future through new forms of European domination, through the Deutsche Mark and the Eurovision politics (Klaus Staeck, Eurovision).
The exhibition of the printed matter works by Joseph Beuys, Alberto Burri, Piero Dorazio, Klaus Staeck, Ettore Vitale, Wolf Vostell is part of the project-book SPORTIFICATION, conceived as third of a series of displays prepared to build this publication. Sportification, communities, competitiveness and games without borders, is the result of three years of studies with specific contributions on competitiveness in the european playground written by different curators and researchers.
.
at COLLI independent art gallery, Rome
until 7 May 2016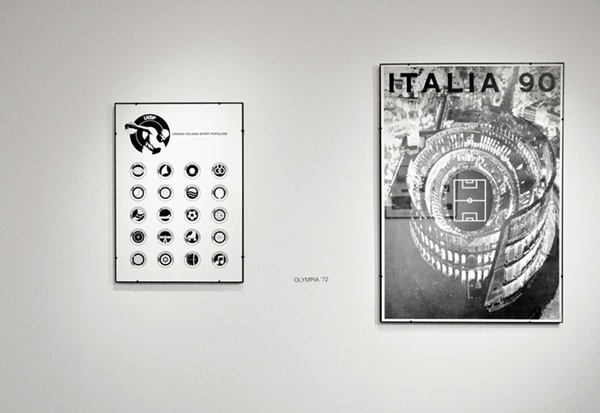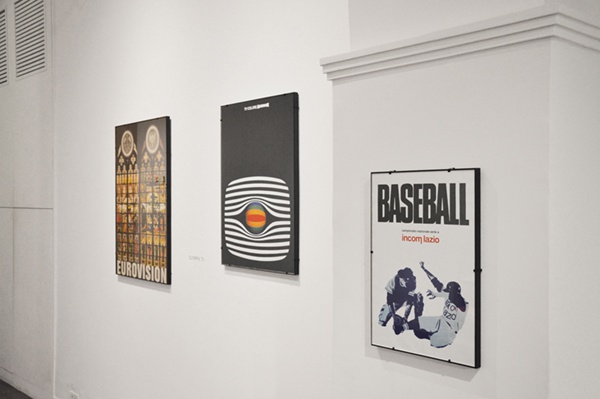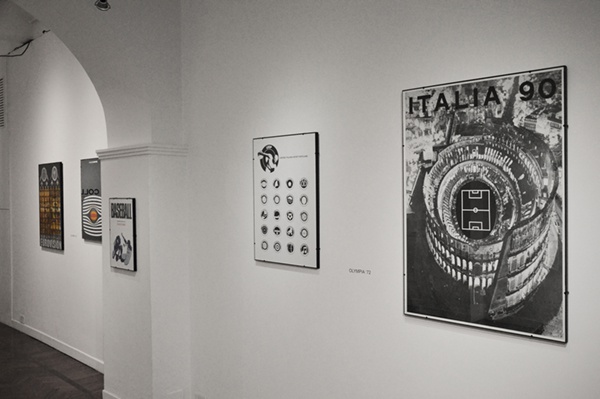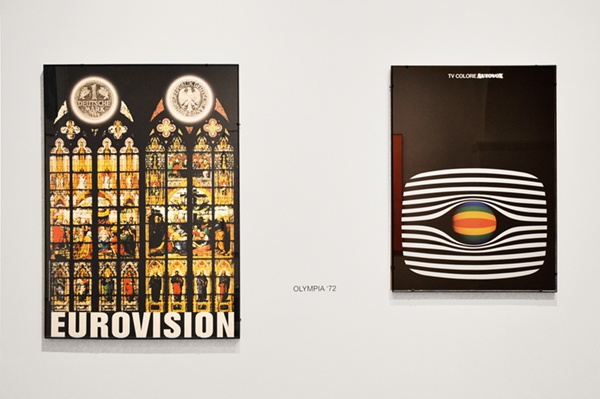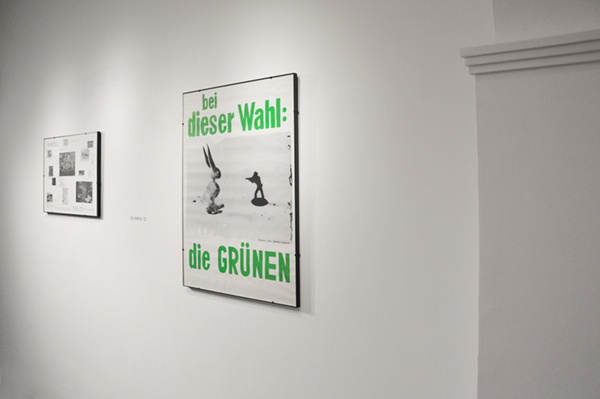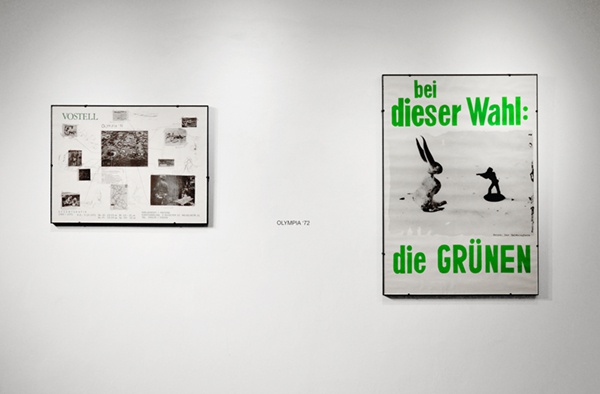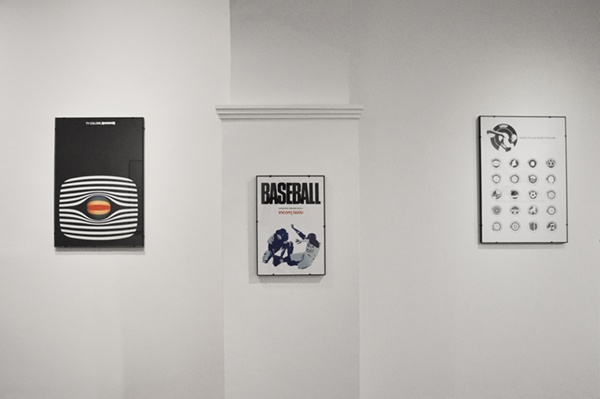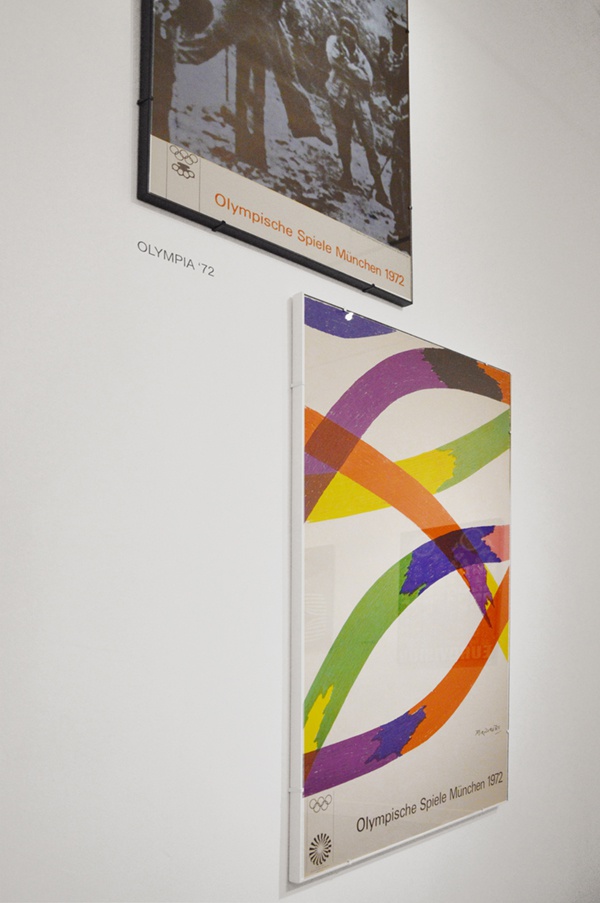 "Olympia 72" installation views at COLLI independent art gallery, Rome, 2016
Courtesy: the artists and COLLI independent art gallery, Rome.