REVIEWS
Omer Fast "Talking Is Not Always the Solution" at Berliner Festspiele / Martin-Gropius-Bau, Berlin
Close
1
2
3
4
5
6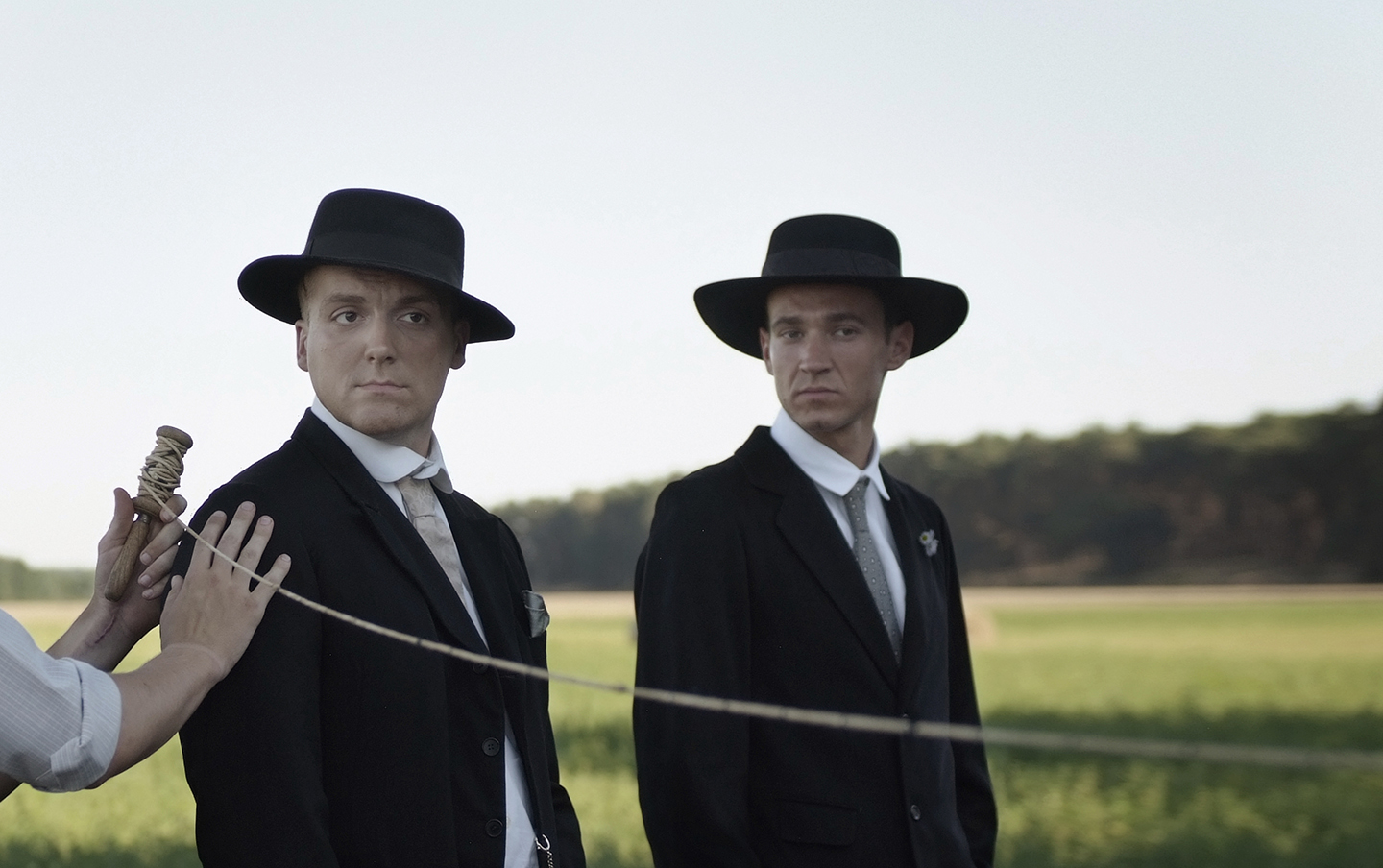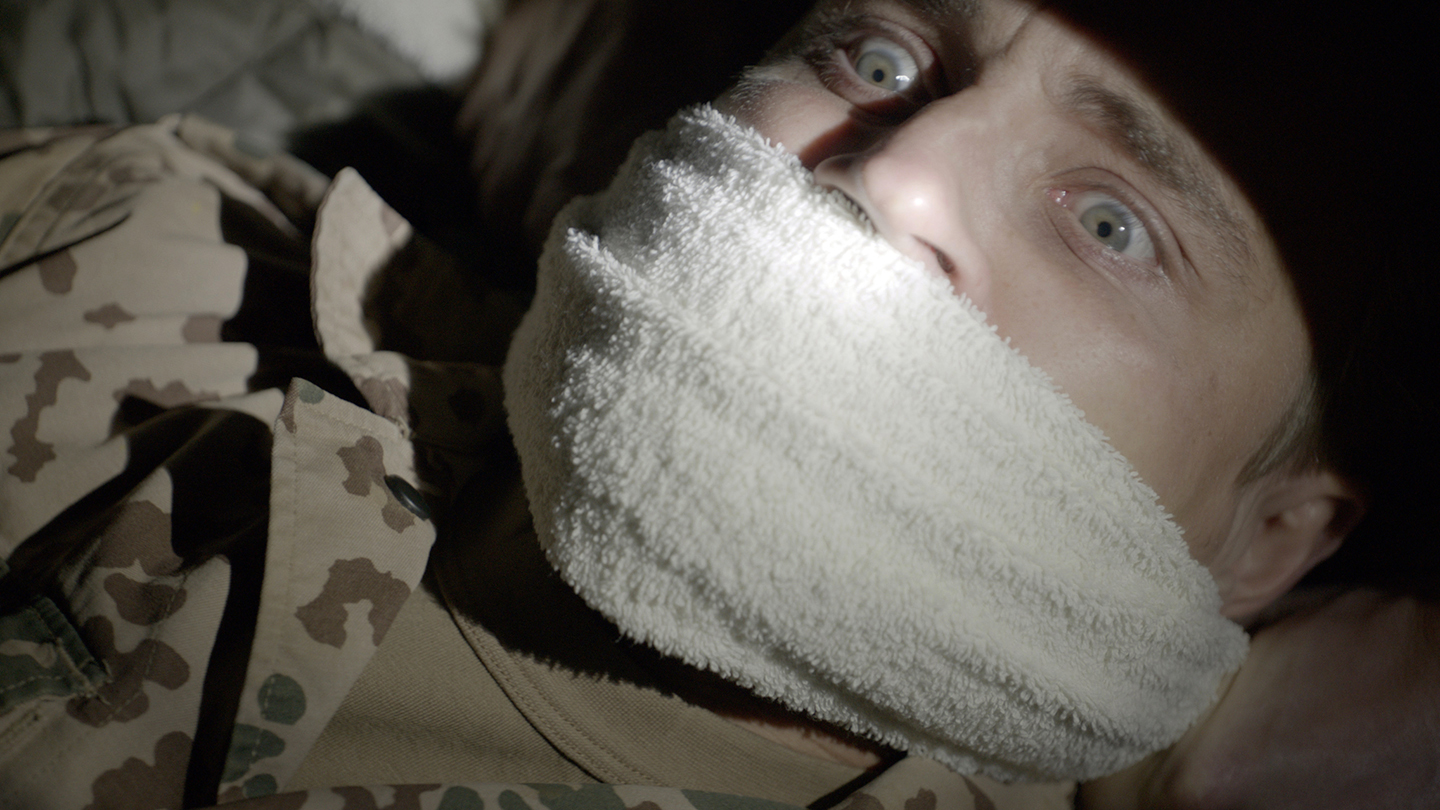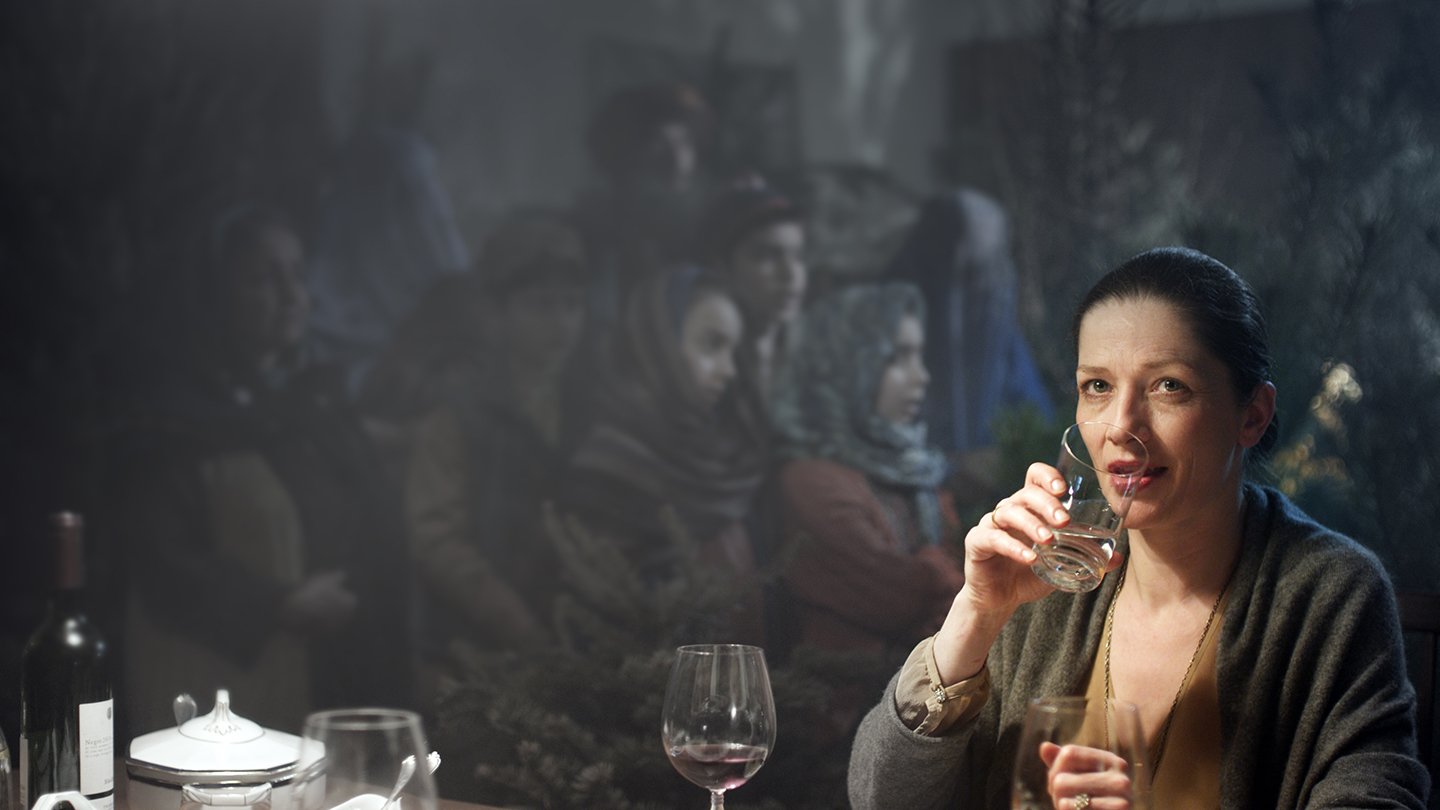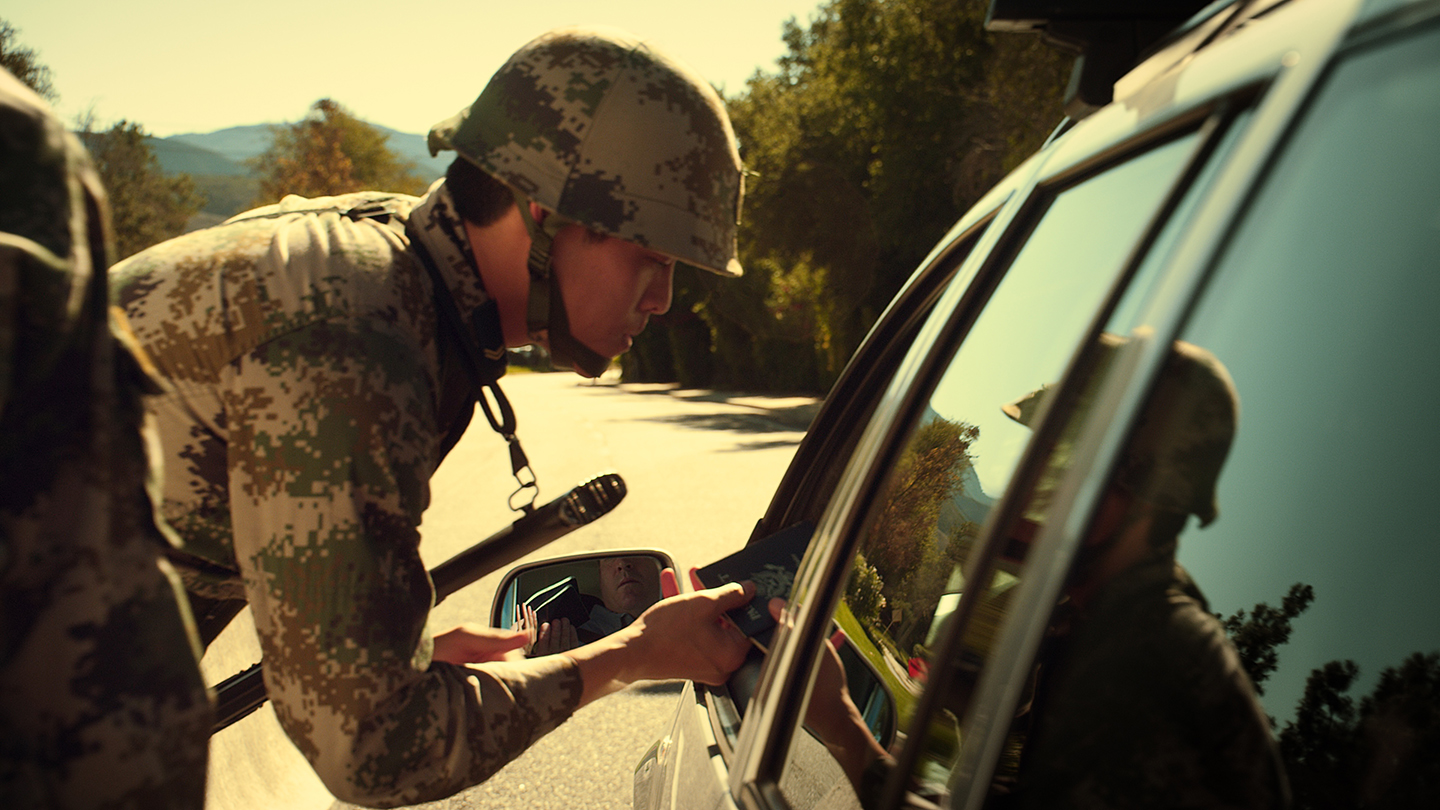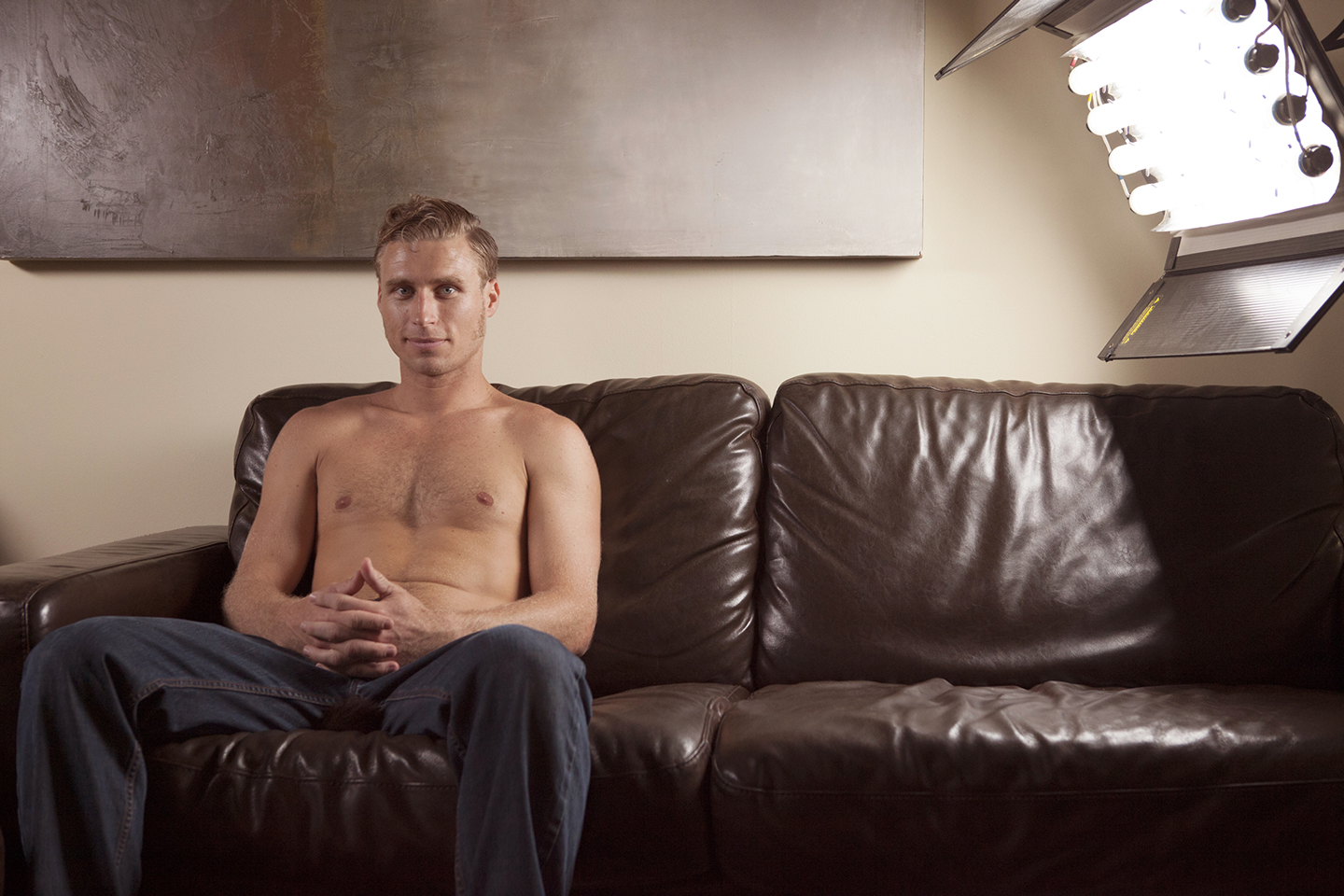 by Isabella Zamboni
What sentimentality and bureaucracy have in common is an exaggerated concern for something—easy emotions the first, procedures the second—that compromises efficiency or more subtle reasoning. Exactly this clash of hyperboles is what seems to be revealed in the first room of Omer Fast's exhibition at Martin-Gropius-Bau, a meticulous reproduction of a German immigration office's waiting area. Five rows of burgundy plastic chairs are installed along with a broken drink vending machine, phone company information leaflets and abandoned takeaway coffee cups placed over two tables, gray PVC flooring, and slightly disturbing, cold neon ceiling lamps. The screen installed above the vending machine on the left wall, displaying waiting numbers alongside the Berlin municipal logo, is presented near a similar medium-size television screen showing what seems to be a regular newscast. Yet the anchorperson is immediately replaced by another, and another, and another. CNN Concatenated (2002) is a video edited from a database of ten thousand clips from CNN news before, during, and after September 11, 2001. The news pieces are deconstructed and reformulated into intimate, overemotional monologues, which the male and female presenters, reporters, and weatherpeople articulate with just one word each, directly addressing the viewer: "I / just / feel / I / have / so/much/to/give/but/sometimes/you/ can/be/so/full/of/resentment""Why/is/ that?" "Perhaps / I / talk / too / much," "I / love / you," "I / miss / you."

The unusual relation between intimacy and authorities is here all the more apparent because of the exhibitory strategy: visitors are completely immersed in the representation. This immersive mode of reception is coherently triggered throughout the whole exhibition by various means. Two further minutely reproduced waiting rooms, of a doctor's clinic and an airport lounge, alternate in the show with dark rooms where the filmic works are shown through large-scale projections, resembling in this way the classical cinematographic space.
Not surprisingly, this solo show by Israeli born video artist Omer Fast is part of a three-year program called Immersion: Analogue Arts in the Digital Age, interested in displaying works of art "which one does not face from the opposite side, but enters to become part of them." If on the one hand the program meets the need to reflect on the perceptual modality in current times of life digitalization, on the other it points to a set of problems with older origins. Since the eighteenth century, aesthetic theories have defined distance as the necessary condition for reflection, awareness, and insight, as opposed to an excessively strong, deceptive stimulation of the senses. Up until now, works of art that adopt a self-reflexive approach to materials, condition, or context are usually established as critical, whereas works that too strongly address emotions or sensations tend to be associated with a logic of spectacle or consumerism. As noted by Christiane Voss, one of the invited speakers at the conference of the program Immersion, this approach implies a too-short dualism between cognition and affect and avoids exploring the potentialities of aesthetic absorption. Is immersion necessarily an unproductive artistic space?
Undoubtedly, what precisely the immersive nature of Omer Fast's works and installations manage to achieve is to put viewers into the uncomfortable position of feeling empathy and attraction for ambivalent, upsetting, and/or perverse situations, also by means of processes of defamiliarization— hence distance. Continuity (2012), followed by its sequel piece Spring (2016), also on show, narrates the twisted attempts of a middle-aged German couple to come to terms with the loss of their son, a young soldier who served in Afghanistan, by hiring several boys to perform as him, in a loop of increasingly perverse scenarios. In the other videos at show, we follow the stories of individuals, which, as Fast himself states, are "liminal figures invested with special powers (or needs) to cross borders… moral and legal ones." In Looking Pretty for God (After G.W.) (2008) we see funeral directors talking about their work; in 5000 Feet Is the Best (2011) we follow the story of a US army drone pilot; Everything That Rises Must Converge (2013) narrates the everyday life of adult-film performers; and August (2016) depicts the end of the life of the German photographer August Sander.
What all the different works share in varying degrees, besides an unsettling subject, is an interplay between fictional and documentary elements, an obsession with repetition, doubling, and loops, nonlinear, puzzling storytelling, and an unquestionable technical excellence—a "cinematic splendor," as Tom Holert put it. All these peculiarities drive us to lose ourselves in the stories, their images, and their installations. It doesn't prevent, but rather elicits, a set of questions: Why do I feel attracted to this? To what extent am I close to or apart from it? Is what I am seeing plausible? Why do I perceive some things as a tangible reality and others as symbols or constructions, yet equally genuine?
Omer Fast himself seems to have an ironic answer to the issue here at stake. The booklet/catalogue of the exhibition, to be found on every table of the waiting rooms, is a perfectly tackily designed tabloid that presents the plots of the videos—as well as an artist interview and an essay by Tom McCarthy—as sensational gossips dominated by big, overdramatized headlines and pictures. Exactly the vulgarity of which aesthetic immersion is by some accused to be.
.