CONVERSATIONS
On Fights, Rights, and Real Forms of (Artistic) Contribution
Close
1
2
3
4
5
6
7
8
9
10
11
12
13
14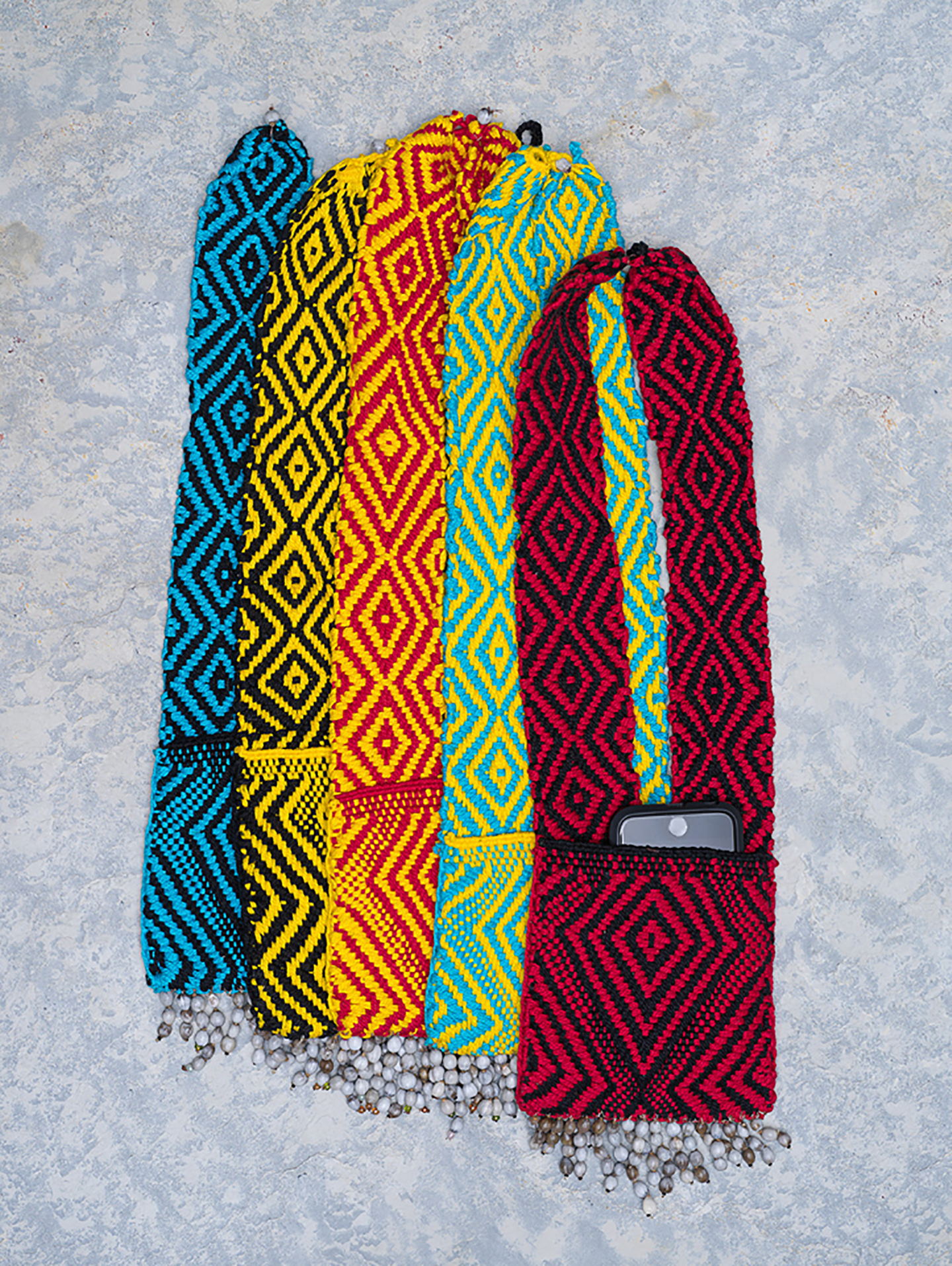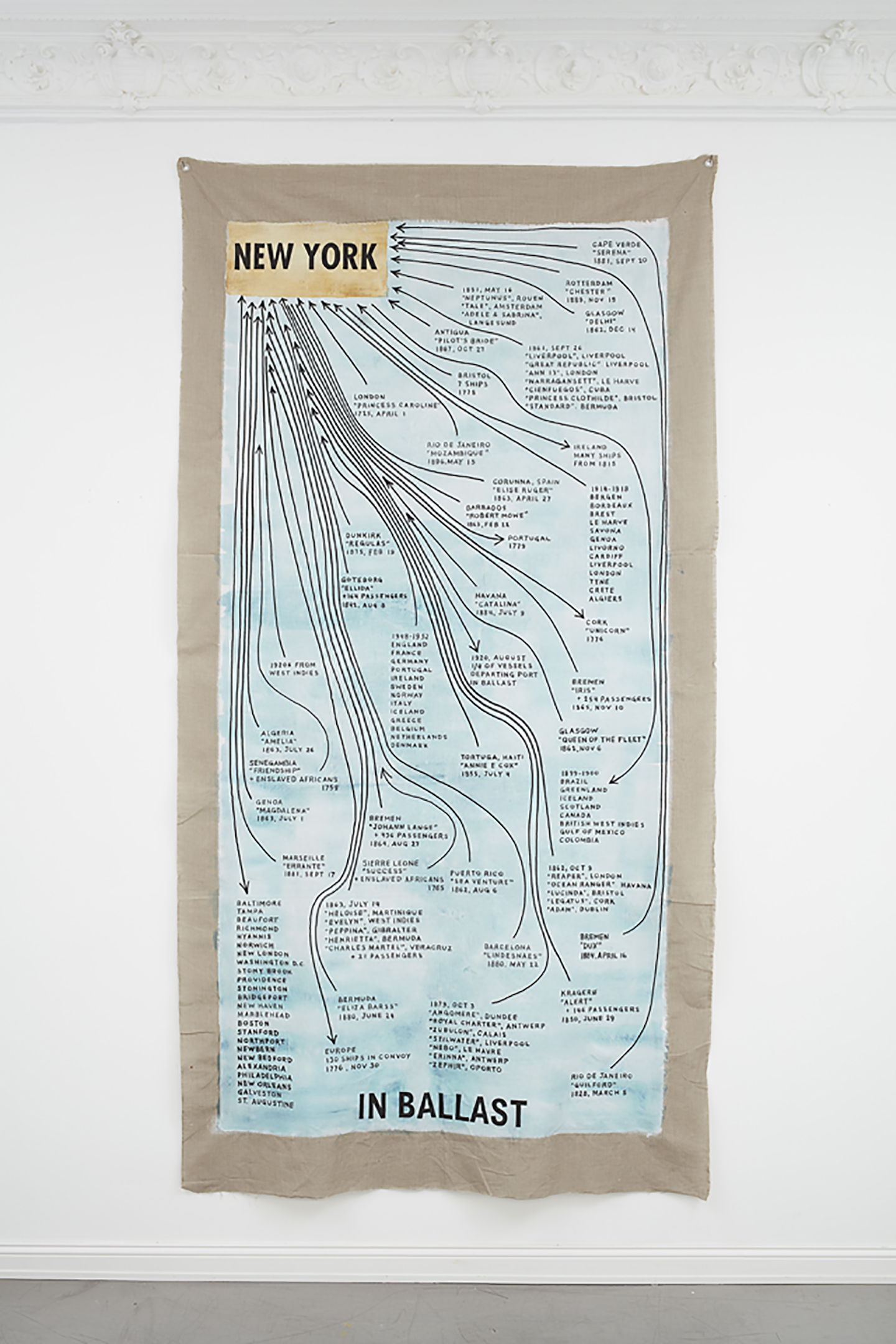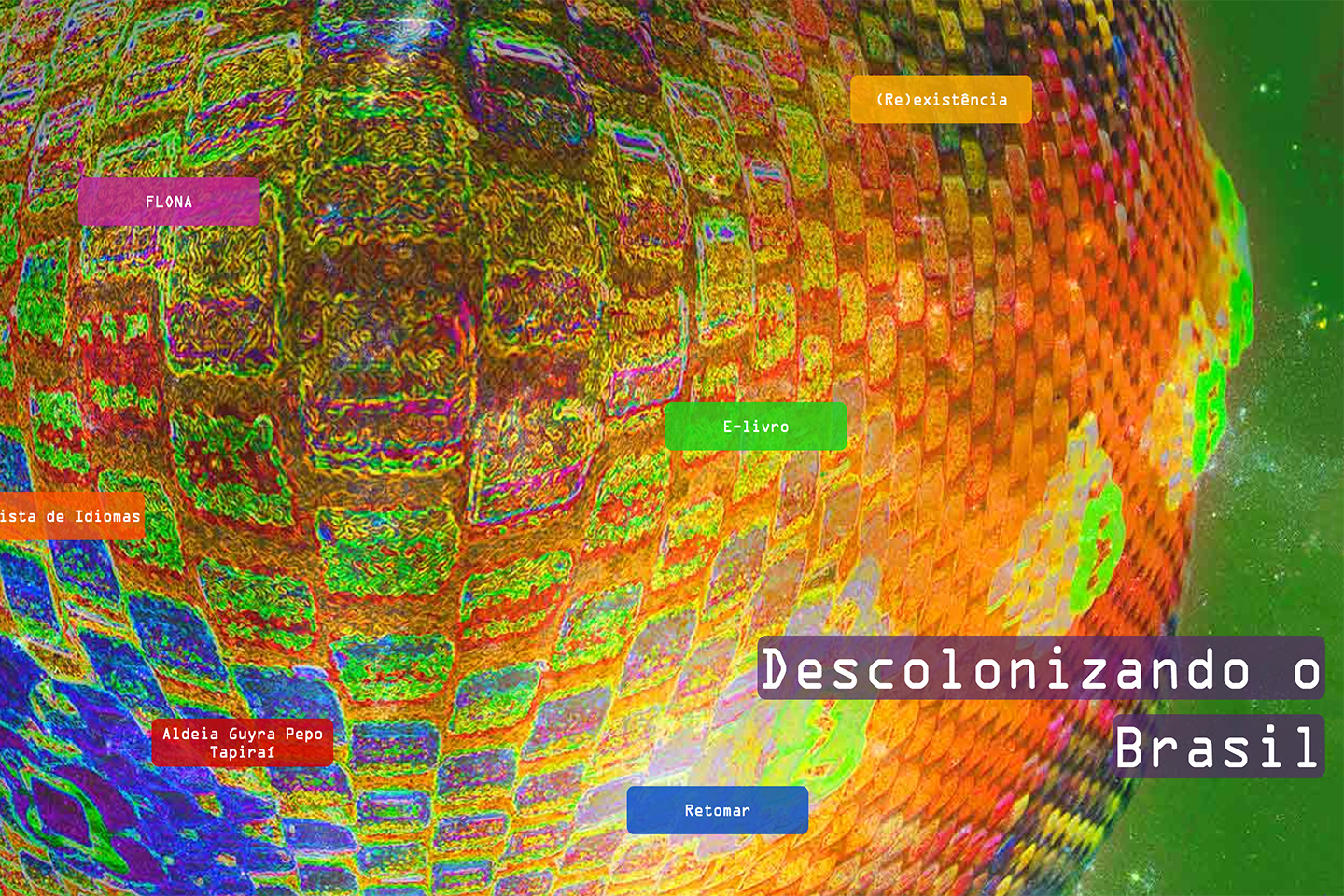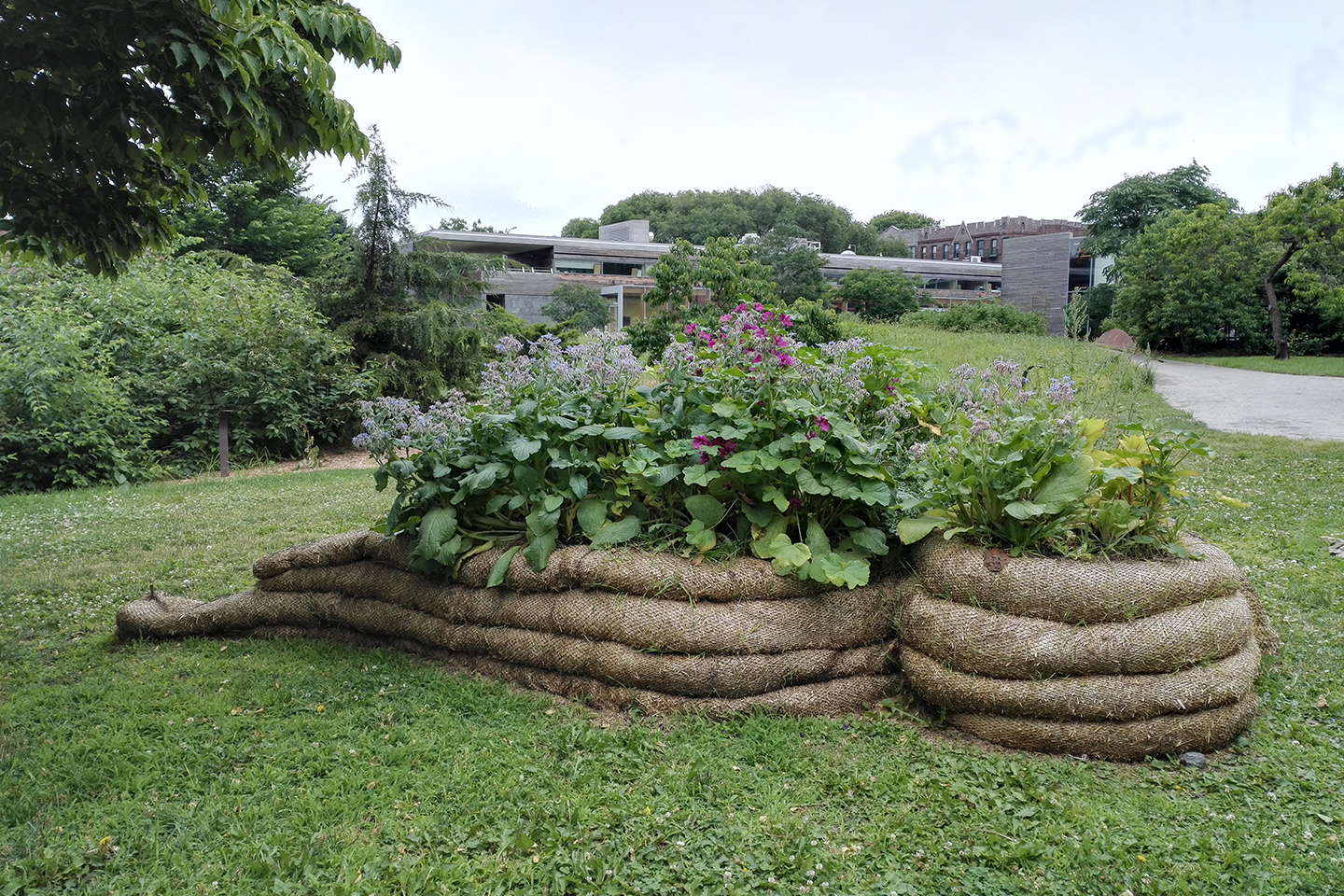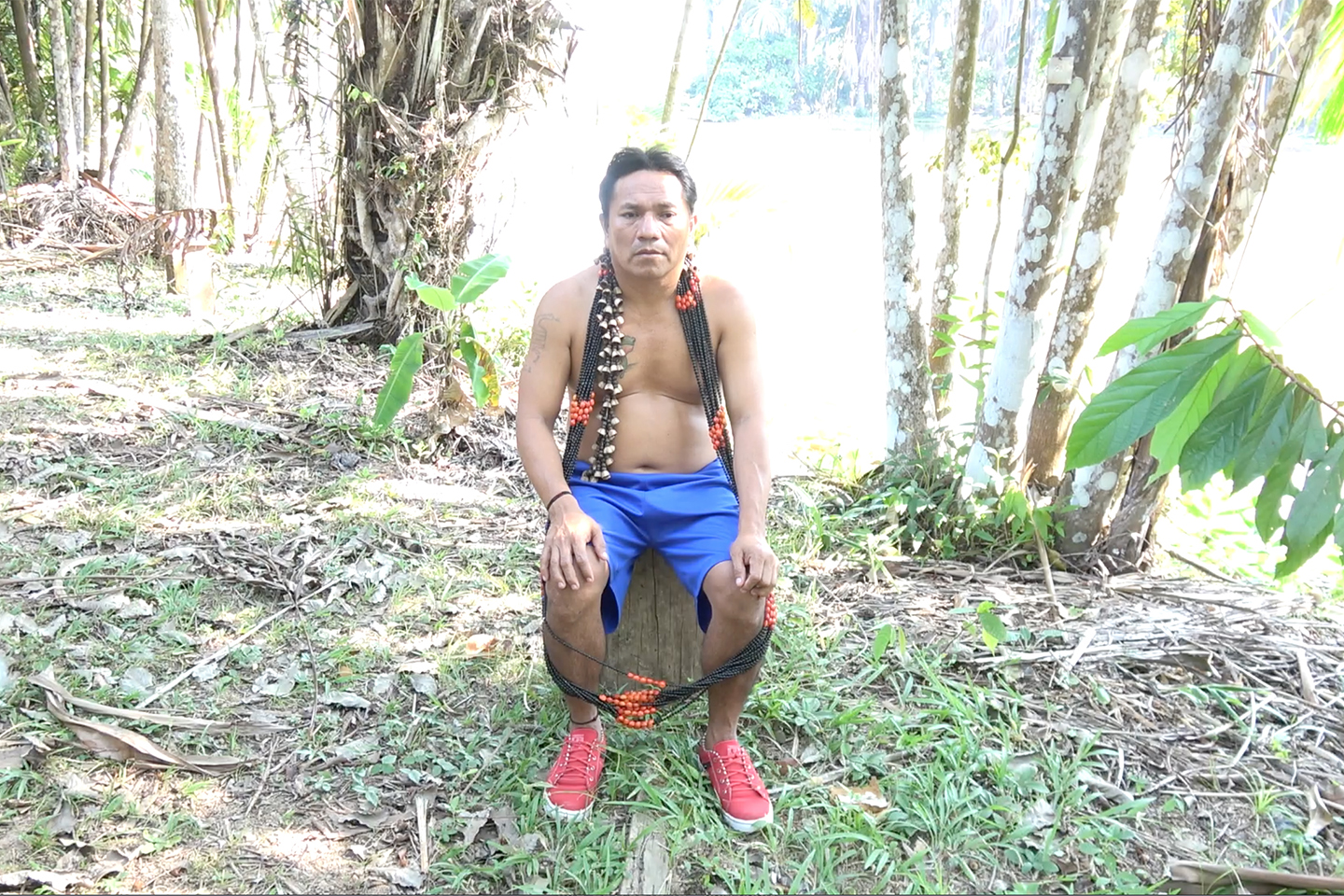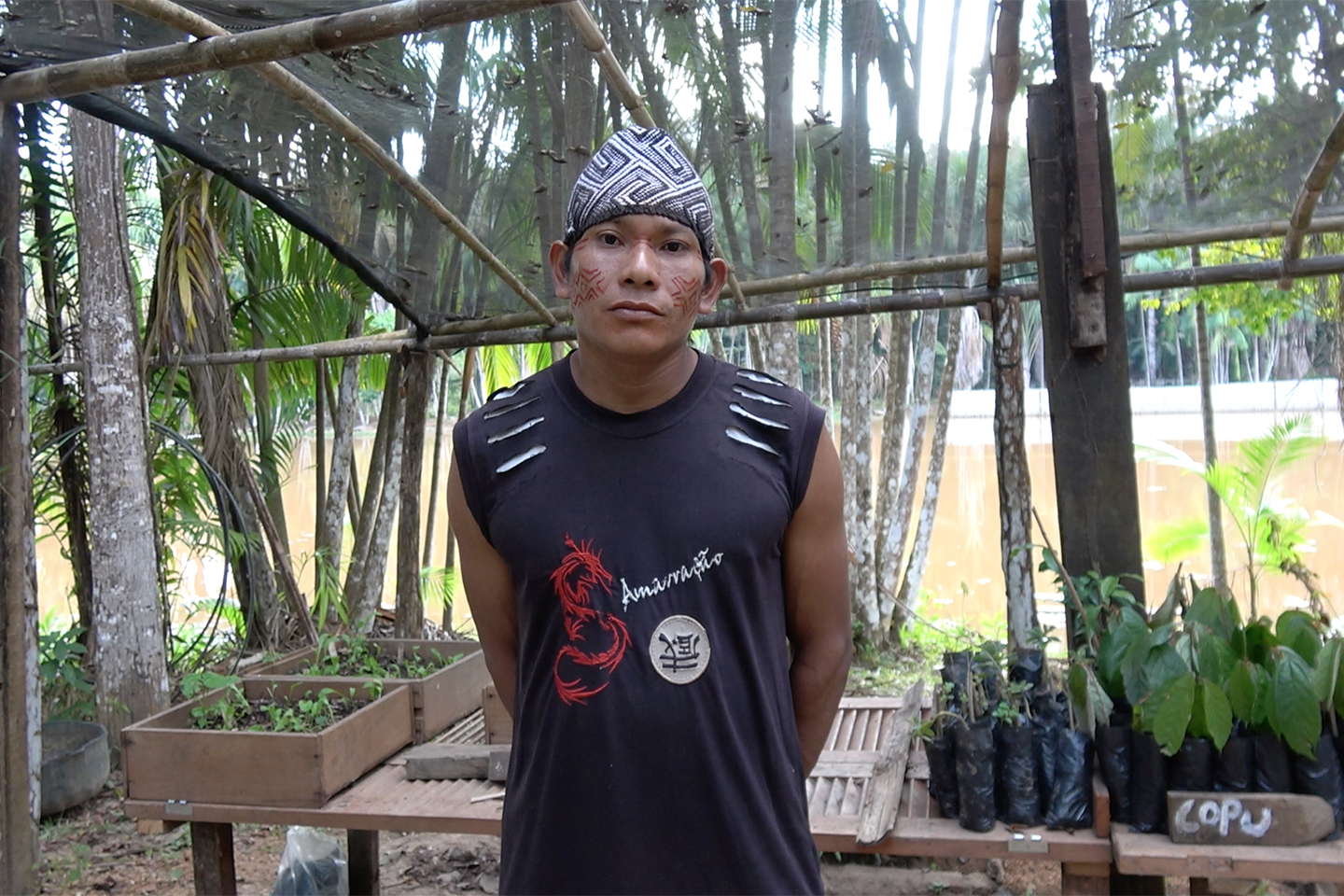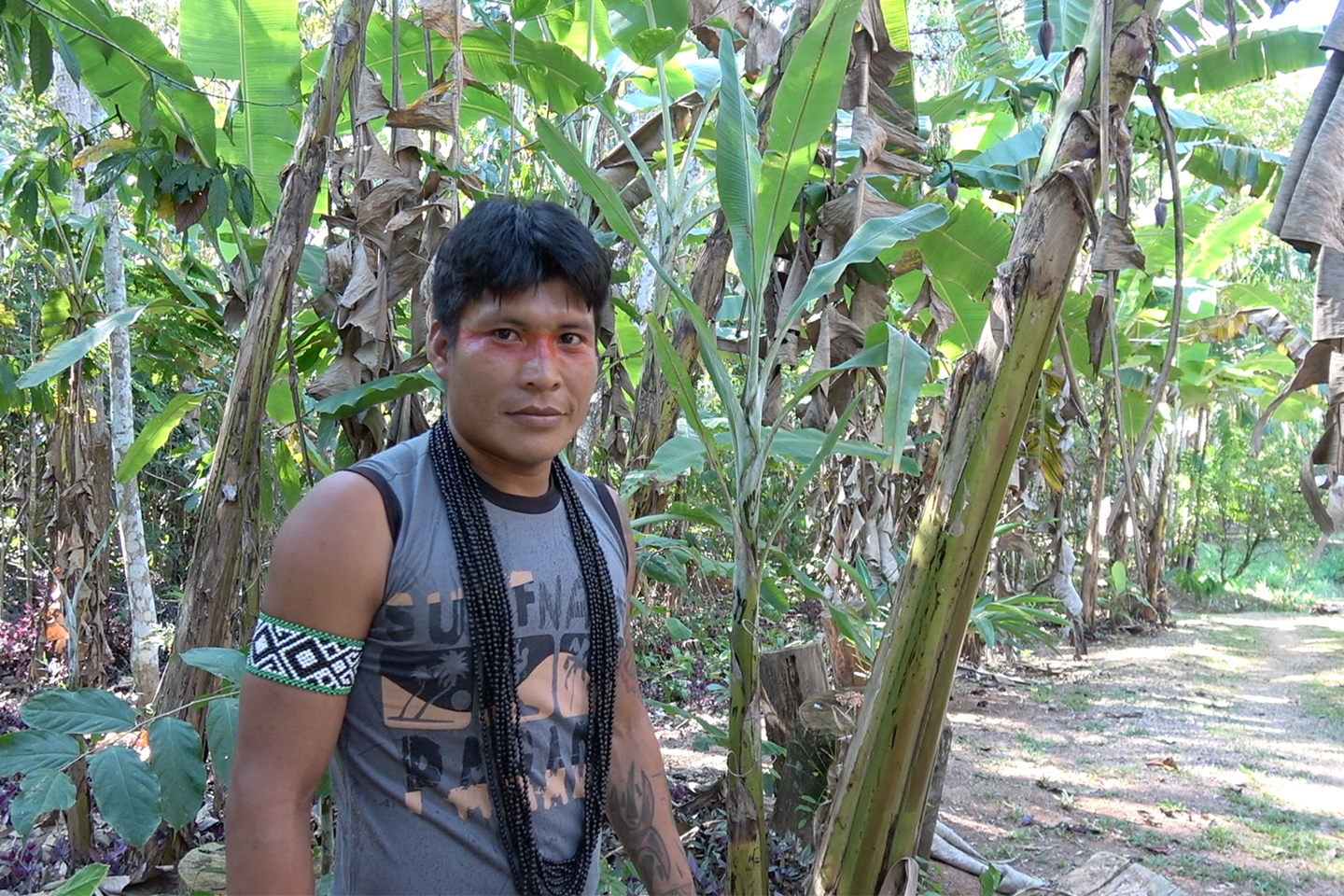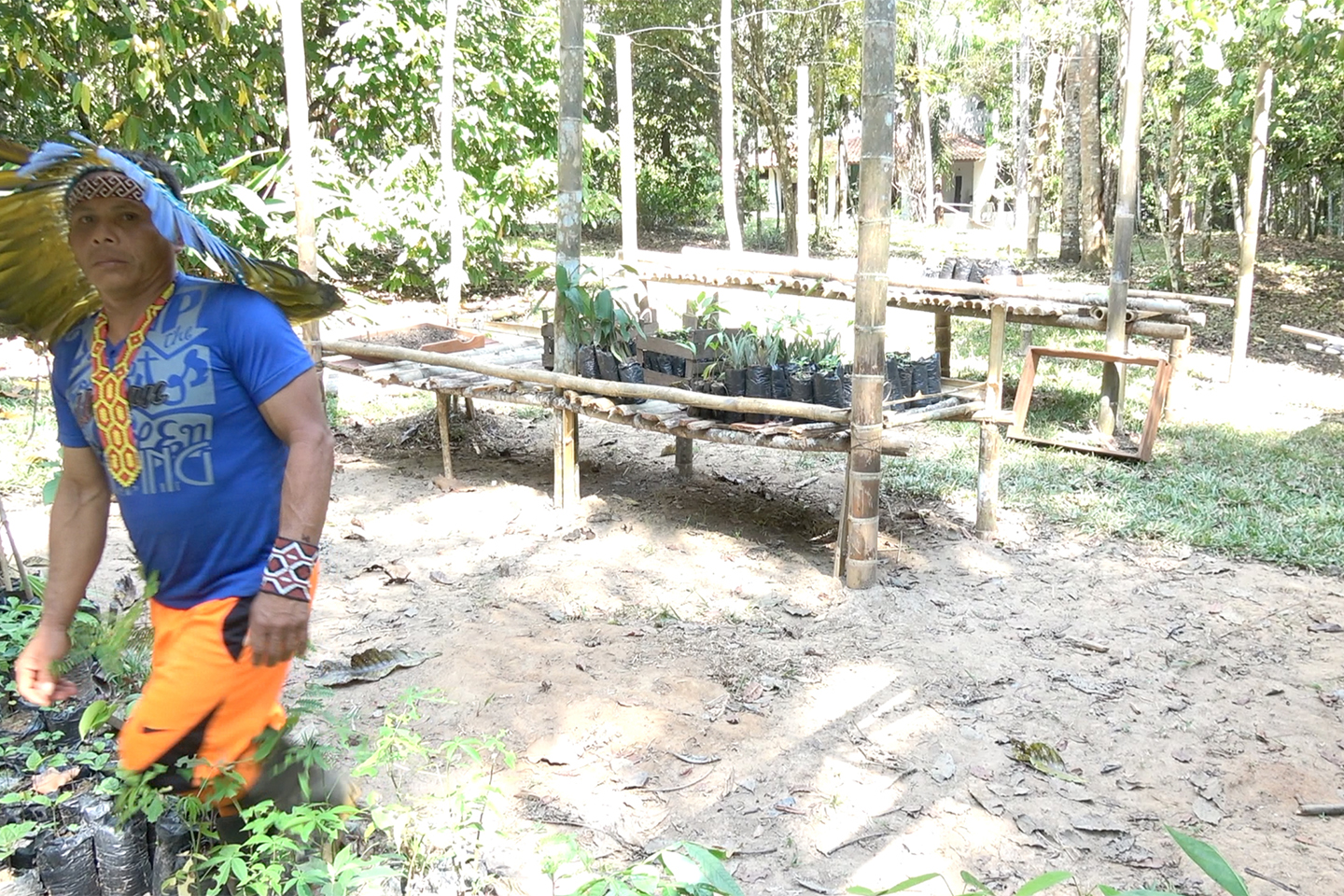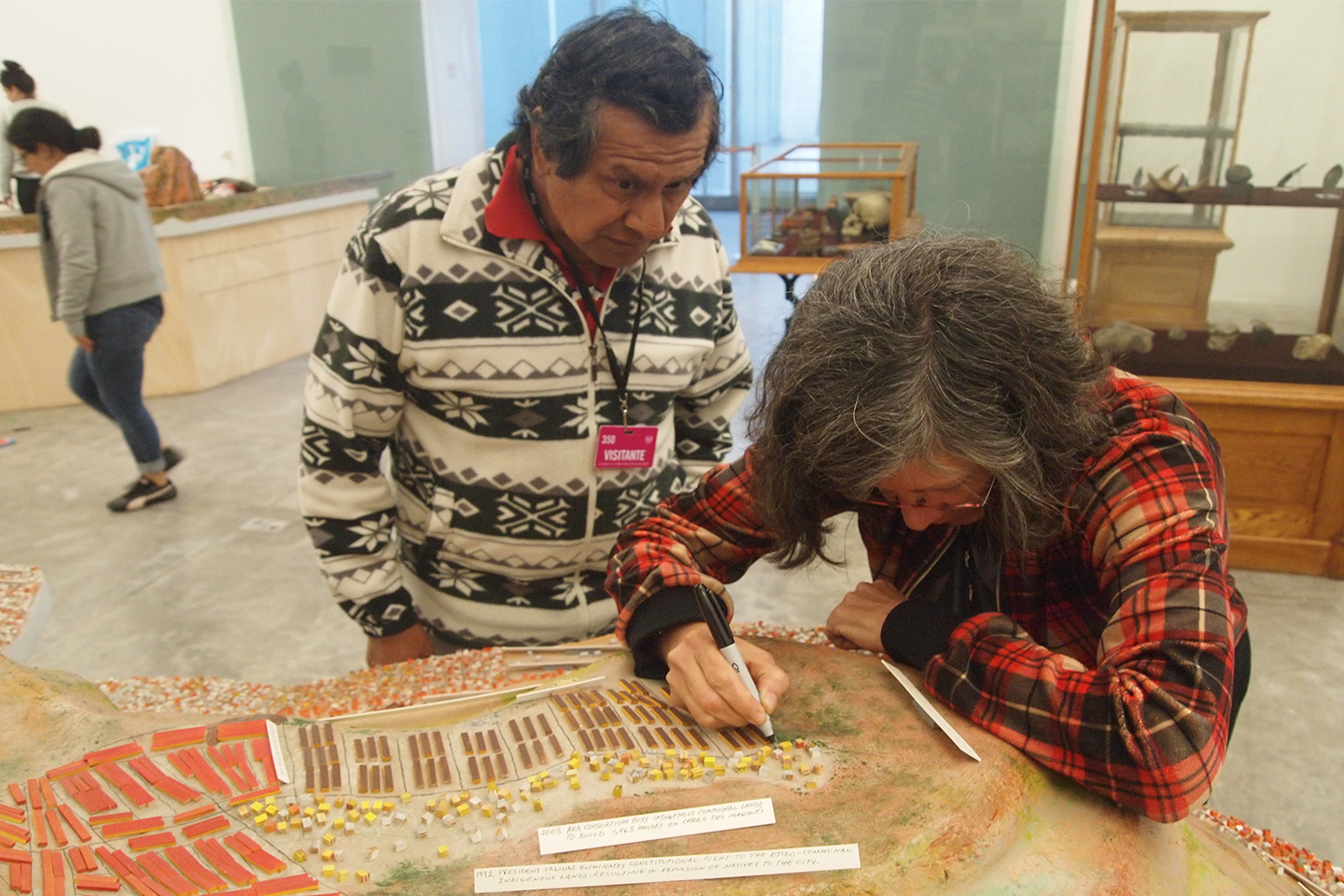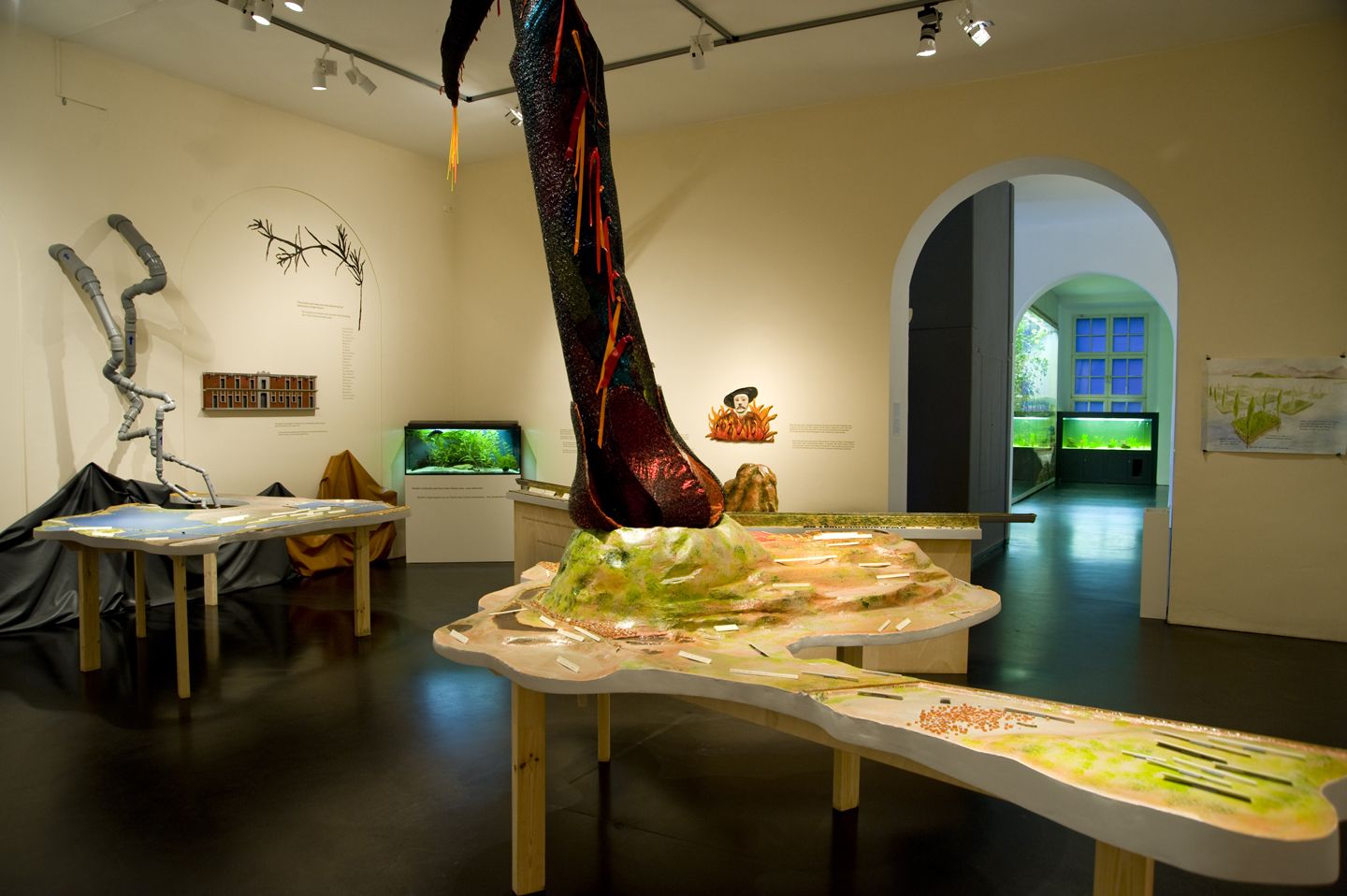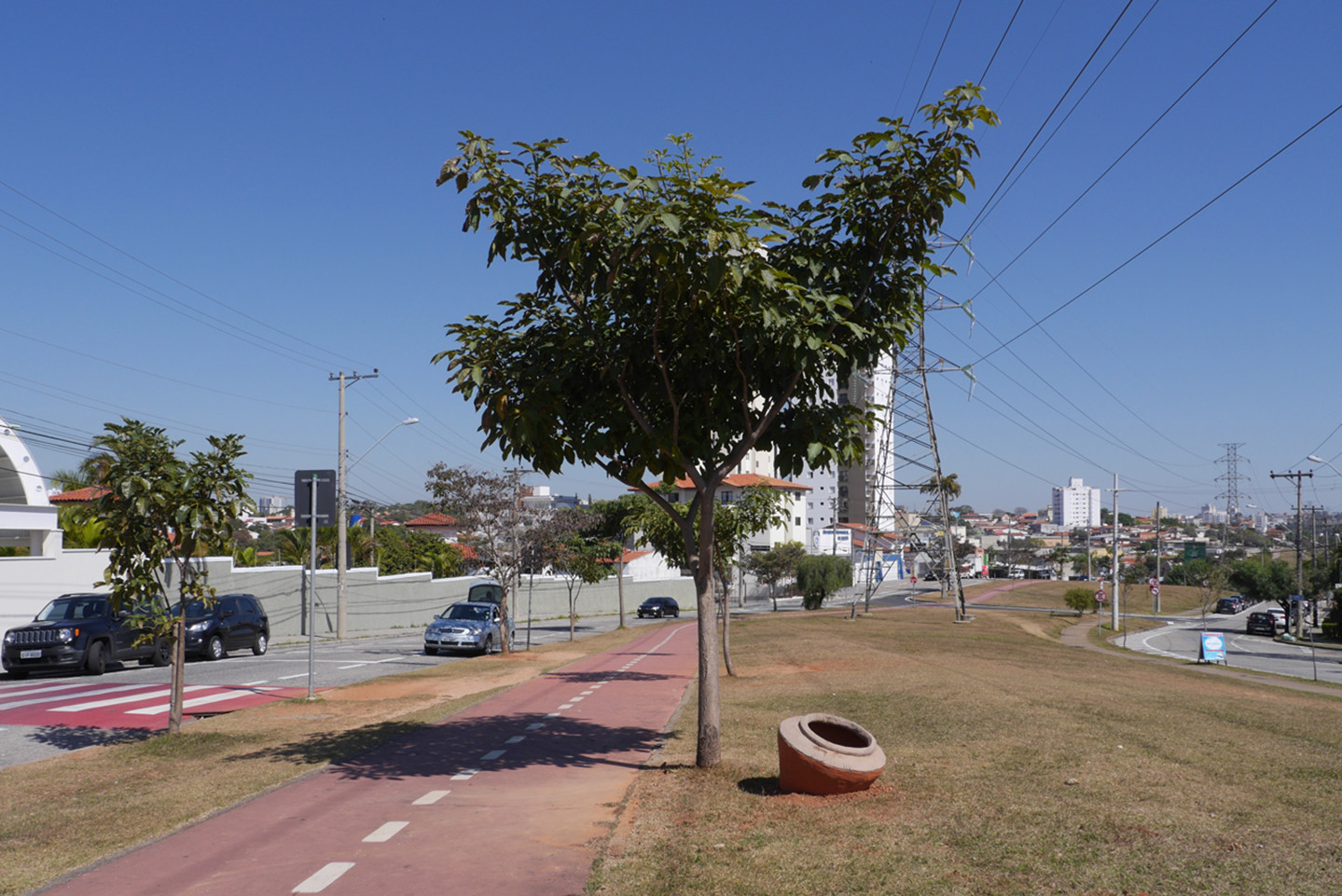 Maria Thereza Alves and Antonia Alampi in conversation
This exchange with Brazilian artist Maria Thereza Alves is the outcome of a dialogue begun during the section of Art Basel Conversations this year. Artist, editor, and writer Julieta Aranda—curator of the program in 2019—invited me to moderate a panel with Maria Thereza, Pedro Neves Marques, Markus Reymann, and Kate MacGarry, revolving around environmental issues and focusing on how, on which terms, and with what engagement and methods artists, galleries, and institutions deal with the climate crisis and with the communities engaged in fighting it. On that occasion, and spearheaded by Maria Thereza's strong statements, we ended up talking of redistribution: Namely, how the surplus value produced by artworks in the art market—artworks inspired by or engaging with the social, cultural, and political contexts of vulnerable communities needing economic support (for example, engaging with environmental matters)—can, in one way or another, give back to them and avoid an otherwise very extractivist logic. How could a social contract be made between artists/organizations/funders and the communities they make work with or about? Maria Thereza Alves has clear ideas in response to all of this, ones that struck me for their depth, pragmatism, and criticality. Here, we discuss her ongoing work with indigenous communities in Brazil, and in particular with the Association of the Movement of Indigenous Agroforestry Agents of Acre and the ways she believes the global art world can really contribute to such causes.
Note to the readers: If you are interested in contributing to the discussion around this topic (with ideas, opinions, or cash), I encourage you to write either to the artist, via her website, or to me.
ANTONIA ALAMPI: I would like to start by reflecting on a few terms circulating within the art context, particularly when addressing issues related to the climate crisis. While environmentalism (understood here, for me, as a political movement), fights against climate change, or the notion of the Anthropocene seem to have become buzzwords in the last years, they seem also to have been used in rather abstract and generic terms. They tend to produce a discourse whereby all humans and human cultures are defined as equally responsible for the current state of the planet and for its saving, a kind of universal guilt of humanity. I want to point out that it's a particular type of culture, one whose beginning we could trace back to the fourteenth century, that has understood nature—and the notion of nature here comes to define any subject outside of the European male subject—as something cheap and disposable to be used, abused, and exploited in any way possible to serve a particular type of human lifestyle. There are many other cultures, instead, that don't have such abusive relations with the environment. So, as a starting point, I'd like to know what references—cultural, spiritual, in terms of community building, et cetera—inspire, shape, and even determine your work, your position, and more generally your practice.
MARIA THEREZA ALVES: I agree with the strangeness of where the Anthropocene and climate discourse is going but am dismayed at the discourse of decolonization, too. There is so much disappointment about where it is going that some indigenous thinkers believe it is best to chuck it out completely and concentrate solely on sovereignty. If we do that, however, it will be only a superficial approach since the forces governing will always remain colonial and anti-indigenous and hold the military power. There are examples of artificial semblances of sovereignty (e.g., Yellowknife Territory), but it is the European settler state that continues to have a hold on the land and continues traditional European approaches towards (and hence against) the environment.
The starting point of my work is the colonization of the Americas against indigenous peoples and cultures. My engagement started long ago, as I joined the International Indian Treaty Council in New York in 1978, at the age of seventeen, to learn how to make a national indigenous organization in Brazil, as the genocide campaign against indigenous peoples was very hard and harsh during the military dictatorship of Ernesto Geisel. My thought was that creating such a national organization would make indigenous issues more visible. In 1979 I made a presentation at the United Nations Human Rights Commission against the Brazilian government on human rights violations of indigenous peoples.
In terms of references, I would like to talk in particular about the work of AMAAIAC (ASSOCIAÇÃO DO MOVIMENTO DOS AGENTES AGROFLORESTAIS INDÍGENAS DO ACRE / Association of the Movement of Indigenous Agroforestry Agents of Acre), where I met thirty-four indigenous agroforestry agents while making the work To See the Forest Standing (2017), commissioned for the exhibition Disappearing Legacies: The World as a Forest (2018).
AMAAIAC was founded in 1995 to represent agroforestry agents throughout the different indigenous reservations in the state of Acre, in Amazonian Brazil. AMAAIAC's mandate is to preserve forested areas on indigenous land and provide training for more efficient agroforestry methods, particularly for areas that have been heavily deforested and destroyed by settlers. The agroforestry agents of AMAAIAC come from various reservations throughout the state of Acre and are from different indigenous peoples, such as the Huni Kuin, Shanenawa, Ashaninka, Shãwãdawa, Yawanawá, Katukina, Nukini, Poyanawá, Nawa, Manchineri, Kulina, Jaminawa Arara, Kontanawa, Apolima Arara, and Jaminawa.
AMAAIAC agents are elected by their communities and are responsible through community consensus for managing reforestation, sustainable farming, and development projects, overseeing animal life, and promoting biodiversity, protecting water sources, organizing environmental education programs for indigenous and nonindigenous residents, caring for archaeological sites on indigenous lands, and protecting the land from destruction, illegal logging, or gold mining.
Spending a month with AMAAIAC, I came to greatly admire their knowledge, humility, and the quiet and persistent courage in their efforts as custodians, whether as individuals or as communities, who protect the forest. This amazing and insistent labor occurs every day of their lives, and it gives us the air we breathe, but their work goes unrecognized by the global community and is under constant threat by the Brazilian government. On my last day in AMAAIAC, I was asked to be a facilitator for AMAAIAC, and I am committed to continue my search for support for the organization and their work.
AA: I want to underline here what the video artist and filmmaker Zina Saro-Wiwa has defined as a call for "decolonizing environmentalism," by it meaning a certain Western approach to that too, as a lot of actions being called upon are relatively mindless, one could even dare to say problematically naive, of the actual conditions in which humans and nonhumans alike live in different areas of the planet (could we think of a lack of intersectional thinking?). Not everyone can afford a certain type of environmentalism, also because many will have to prioritize other basic survival needs—such as food, shelter, education. In this sense, how do you deal with the layered aspects of the issue—at hand and in your practice—particularly considering the art world and, I assume here, both producers and consumers, being still an extremely bourgeois context?
MTA: I was a cofounding member of the Partido Verde of São Paulo. I also participated in our contribution to the party platform and to lobbying in the making of the new Constitution of 1988, which is being dismantled. The PV was, at the time, a very elitist party. Almost all members were from the Euro-Brazilian elite. Ecology was not a buzzword at the time. In part, that was why we were so successful in making the most progressive constitution in regards to the environment in the world, since the reactionary elite didn't have a clue about the green movement and didn't understand ecology or environmentalism. I remember very well one article in the Constitution supported by the PV that would allow no hunting of any kind. I said that indigenous people, respectful of mating seasons and availability of animals, would then lose a major source of food. But a separate article would keep this situation viable to indigenous communities. However, I also mentioned peasants who hunt one animal for food and not for the market. I was informed that the article must say "no hunting" because in Brazil there is no respect for the law and so, if there were any exceptions, then it would fall apart. I was also assured that no one would activate that article against a lone peasant. Of course, the anti-environment lobby did just that—the first case of hunting was against a peasant. And these are people who rarely eat any meat—it is an immense luxury, and yet the brunt of the law was brought against them so that the right-wing politicians could make a point. This also occurred in the US with anti–coal strip mining legislation in New Mexico when the first one arrested was an Acoma Pueblo person, the cousin of the great poet Simon Ortiz. He had a wheelbarrow and would take coal from a naturally opened vein for his family's needs… in another case, Sierra Club took to court the Havasupai people for living in the Grand Canyon!
Some of my work involves communities. I meet communities, I ask what is important for them and what they think I could do as an artist. Then I try to do what is requested to the best of my ability. In 2009 I met with the Community Museum del Valle de Xico in Mexico. At a community meeting, they mandated that I tell the history of their lake. This resulted in the work The Return of a Lake (2012), for dOCUMENTA (13), and in the book with the eponymous name. Today, progressive teachers use it as a textbook in the local grammar schools. In Brazil, during the making of the site-specific installation A Full Void (2017), realized for the Frestas Triennale in Sorocaba, São Paulo, I worked with indigenous students from the local university. We read a selection of texts translated into Portuguese by published contemporary indigenous thinkers such as Linda Tuhiwai Smith, Jimmie Durham, Vine Deloria Jr., Richard Hill, and others. The racism is so strong in Brazil that indigenous thinkers are not published except when writing children's books. At the end of the workshop, the students requested that I come back because they wanted to make the book titled Decolonizing Brazil. The students wrote essays about indigenous activists they find important today and mostly unrecognized by Brazilian society. Recently, I have had some recognition in the art world, and for the first time I used this advantage to fund-raise in order to realize this book (only online) along with several workshops and publications of indigenous language magazines, particularly of languages spoken by the students, to give away to the nonindigenous ones on campus, in order to activate interest in those languages and perhaps convince the university of the importance of teaching them (none, in fact, are taught). In return, I gave a free workshop to nonindigenous artists at SESC, the local cultural center that funded the project. I forfeited my artist fee in order to secure the funding for the students. I also attempted to forge a relationship between these students and SESC. Students were hired to be guides to the exhibit of Decolonizing Brazil (and although this should have been an obvious arrangement, there was much resistance to hiring them). Since then, SESC has hosted several events organized by the students and paid them fees for this work.
Regarding my work, I make it with a community: if I sell a work that I realized with them, and a gallery is involved, the profits are split as such: one-third goes to the community, one-third to me, and one-third to the gallery. If there is no gallery involved, then one-half goes to the community and one-half to me. I also work with researchers hired from the community, and they are paid upfront during the making of the work. The labor conditions and relations established are important to me. After many years, I find it is essential to realize work for both the local community—where it is developed—but also for the global art community, otherwise each space becomes a ghetto. Who I am addressing depends on the needs that the community I work with has determined. The ways in which I will bring the work to the public depend on direct suggestions by the community or are based on my experiences as an artist. As I am working in communities that are in difficult economic situations, I attempt to secure sources of funding for them and also to open networks that they might not have access to ordinarily due to deep and historical economic segregation. I also make myself available for what might be needed after the work is done. I strongly believe that if I work with a community, then I become a member of it, and I must act responsibly in relation to their present and future. I don't hop into communities that are economically deprived and spend a week to make a workshop and leave (as is, sadly, easily and way too often the case). For example, I continue to work with the Community Museum del Valle de Xico in Mexico and the students in Sorocaba in Brazil.
AA: I'm thinking on what you mentioned about using a privileged space in the art context as a spot able to provide a key point, precisely when questioning the transnational economic elite that stands behind it. I wonder whether we could discuss the possibility of creating alliances, coalitions, using the economic power and symbolic value the art system has in order to pressure politicians, industrialists, and so on. I believe some of them are directly involved in the art world, such as powerful collectors who are industrialists, private funders with a lot of leverage on a political level. My question is how do we move from acting in the symbolic realm of art to having agency in the real material conditions of the world?
What kind of protocols or social contracts could be proposed and established in order to move beyond addressing the subject merely on a discursive, temporary level, but in order to let this subject shape the way in which we—cultural practitioners, organizations, institutions, collectors, funders—work? Could we think of creating protocols that might have an impact in the long run and bring forth an awareness that is also self-critical?
MTA: Yes, indeed, how to formulate and organize protocols is important. Take this as an example. In the eighties in New York, among a certain class of the intelligentsia, such as artists, lefties, and liberals of all sorts, the now famous work of Hans Haacke, titled Shapolsky et al. Manhattan Real Estate Holdings, a Real-Time Social System, as of May 1, 1971, which documents where the money came from for an exhibition at the Guggenheim Museum—all corporate money—was considered revolutionary. Sadly, it changed nothing except that there was the pretense that attitudes changed.
Decolonization is now the buzzword in Brazil, and it will be over in a year probably, and then, I guess, we can take it for granted that we are decolonized, although genocide of indigenous peoples continues and usurpation of their lands too. Recently we had a conference about decolonization organized in a museum where local indigenous peoples were not invited to the first meeting. A groundbreaking decolonization symposium on psychology in 2018, where the sole indigenous speaker of the first day was the last speaker and the first three speakers were Euro-Brazilian men. This is constantly happening in Brazil, and no one questions this because the myth of multiculturalism and ethnic plurality is so strong and accepted worldwide—a nice sell job by Euro-Brazilians. The problem in the Americas compared to Europe is that the institutions, collectors, funders, et cetera, are predominantly Euro-descendants in colonized lands.
The federal government in Brazil is cutting education funds. Some universities will lose 50 percent of their available courses. Indigenous students are facing cuts in their modest living grants (food and accommodation), which allow almost all of the students to study, as so many come from economically underprivileged households and live far from city centers where universities are located. I once did the math that if we had six hundred indigenous students that we could fund for four years at five thousand euros per year per student, that would be twelve million euros. In the world, that is not much money. And it would change not only the Eurocentric Brazilian intellectual world forever but also Brazilian society. Now, does anyone know how we could make a conglomerate of wealthy people who could do this?
Mr. Masha of the Huni Kuin people, who is an indigenous agroforest agent and a leader on his reservation in the state of Acre in the Amazon, was chosen by his community for this work, which is unpaid. His principal responsibility is to organize new tree plantings. But he also inspects the community's lands, catalogues the flora and fauna, and decides how many trees can be cut for fuel or housing and how many animals can be hunted. He also attempts to give workshops to the local nonindigenous settlers about the preservation of the forest and the animals. The community is in great angst [because] of loggers and mining. Mr. Masha is responsible for noting any intrusions on community lands. He is a courageous person and is our first line of defense of a future. Mr. Masha ensures that we breathe and has asked for support. Like all agroforest agents that do all of this work, he must also farm his own plots of land, hunt and gather seeds to make necklaces, and try to sell them in towns that would rather see them dead. He made an eloquent plea in a conversation with me; he asked "that we not be left alone."1
This has remained in my brain, and I do not know how to respond, how to find means to support. I have asked for help in different places, I have talked about this work in many contexts, to ask for suggestions—but it has been mostly students who reacted actively and who themselves usually have precarious means. I have purchased necklaces from the Huni Kuin for resale to help raise funds for them but have not been able to sell one.
AA: I wonder whether continuing to participate in the type of conferences you described above might lead somewhere in terms of fund-raising if one, just like you did in Basel, were to be more direct in terms of what is needed right now beyond complacent understanding. Do you imagine a transnational coalition of art workers putting pressure on such things, and do you have experience (or hope, for that matter)?
MTA: I think it is important to resist the forces that be, which urge us to be complacent with their consumerist culture. It is important to decide to be committed long-term to a community and to resist pressures to move on to something more interesting. I don't know what long-term structure to think of in order to support the indigenous agroforestry agents in Acre. In the meantime, I will continue to talk about their work whenever possible, and yes, I agree with your suggestion to be clear about what is needed. I participated in Artists' Call against US Intervention in El Salvador by organizing a students' exhibition at the Cooper Union School of Art in New York in 1984, when I was a student there. I also attended various meetings of Artists' Call. It was an important mobilization among the art community. I think all attempts and efforts are important in these situations, whether or not we can see a short-term improvement, as long as we proceed with the support of the community while listening to what they think is important. And I do think it would be feasible for the art circuit to pressure in certain situations, particularly for those artists who are in positions of relative safety, in terms of economy and fame.
[1] This conversation happened on August, 2017, at the Transacreana Highway kilometer 7 in Rio Branco in Acre. 
Website: Maria Thereza Alves