CONVERSATIONS Mousse 65
Weirdly Harmonious Interactions of Unrelated Stuff: Oneohtrix Point Never
Close
1
2
3
4
5
6
7
8
9
10
11
12
13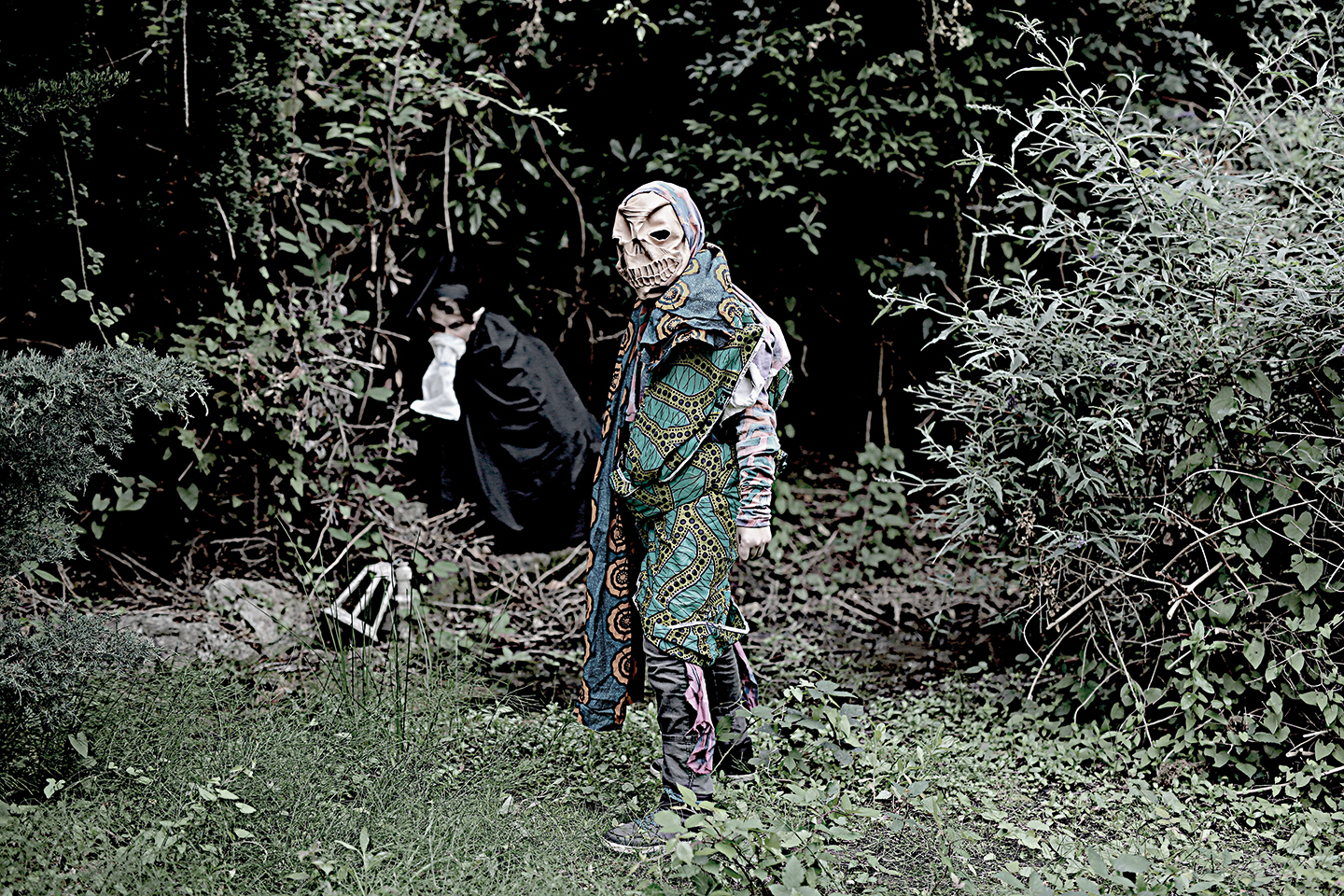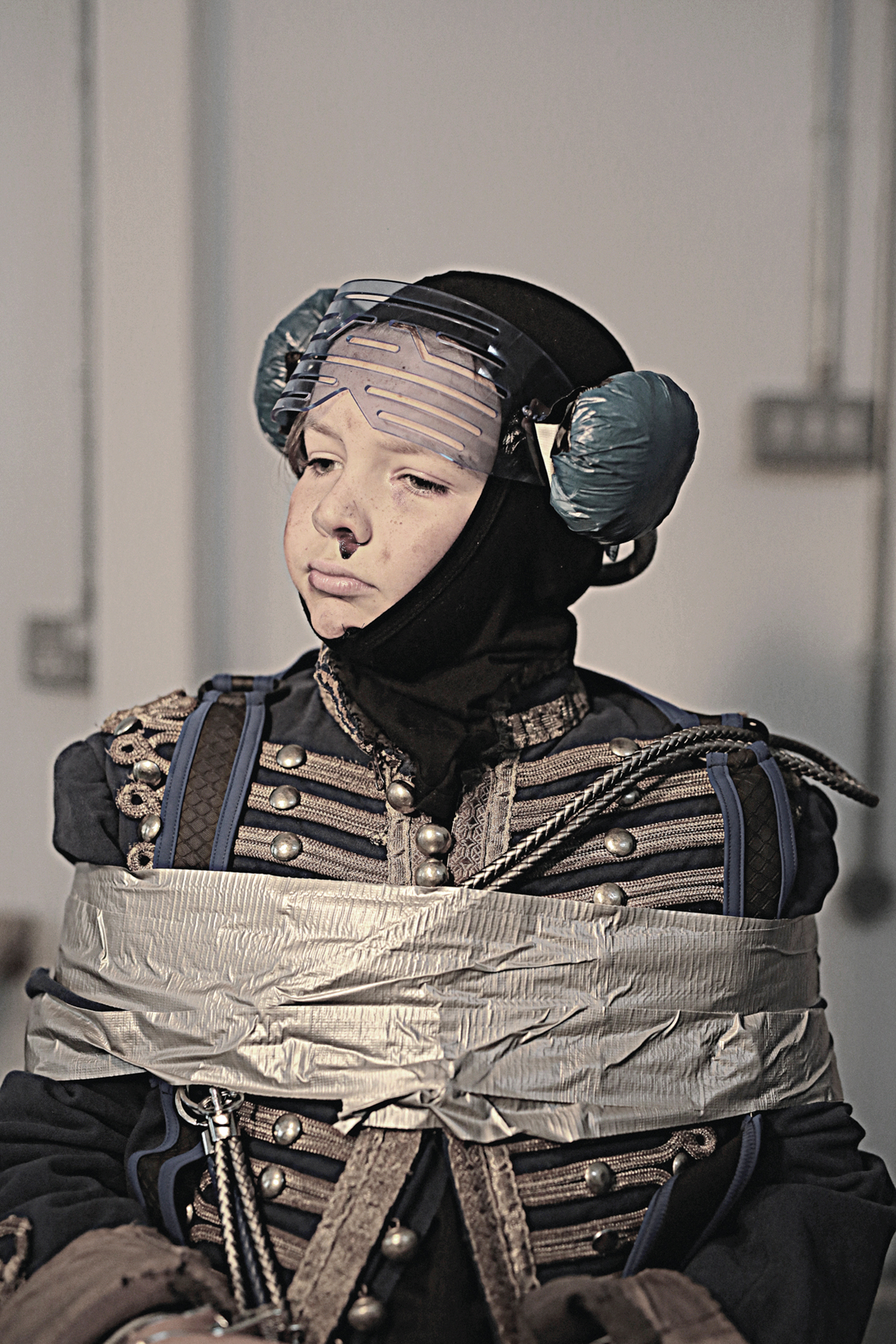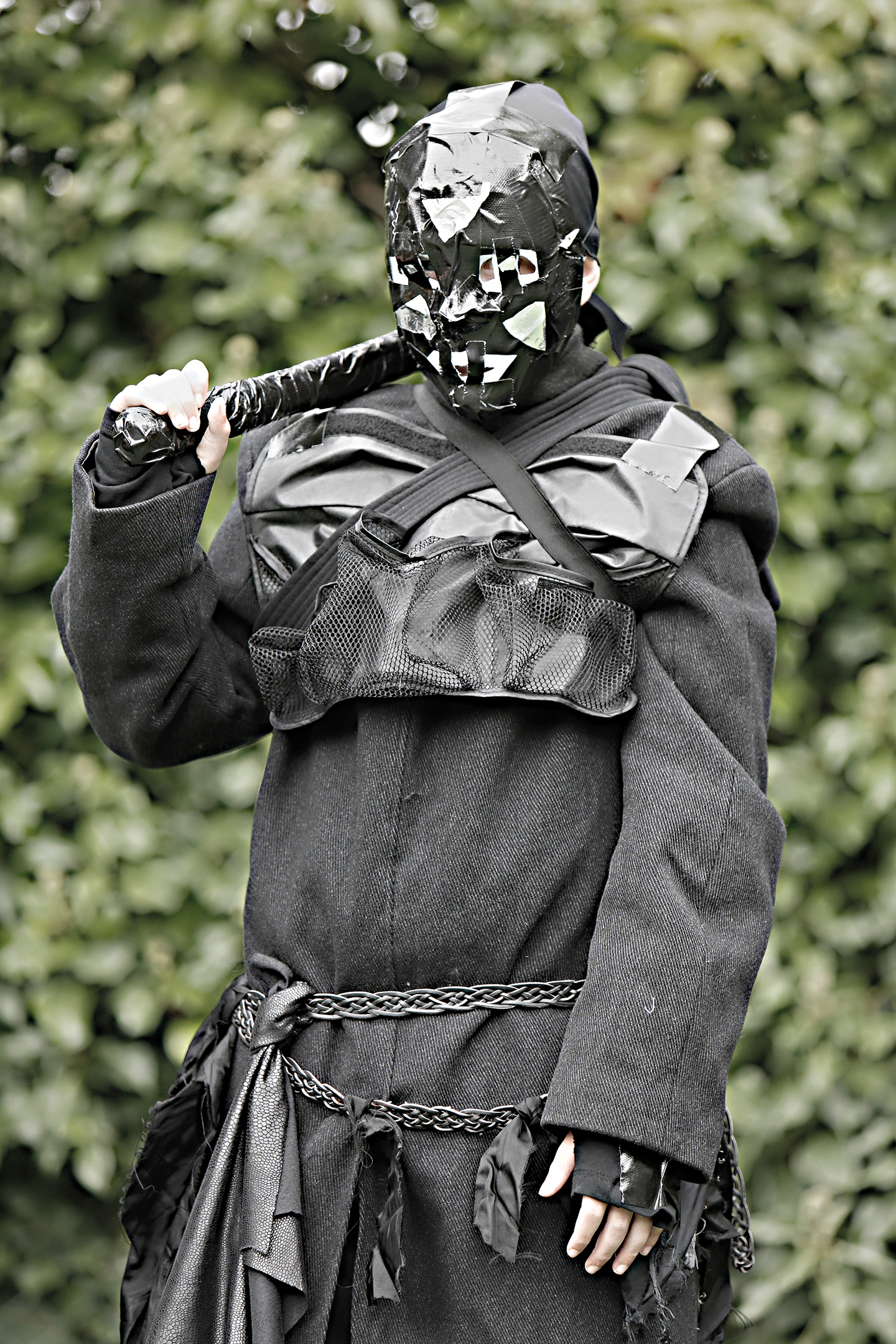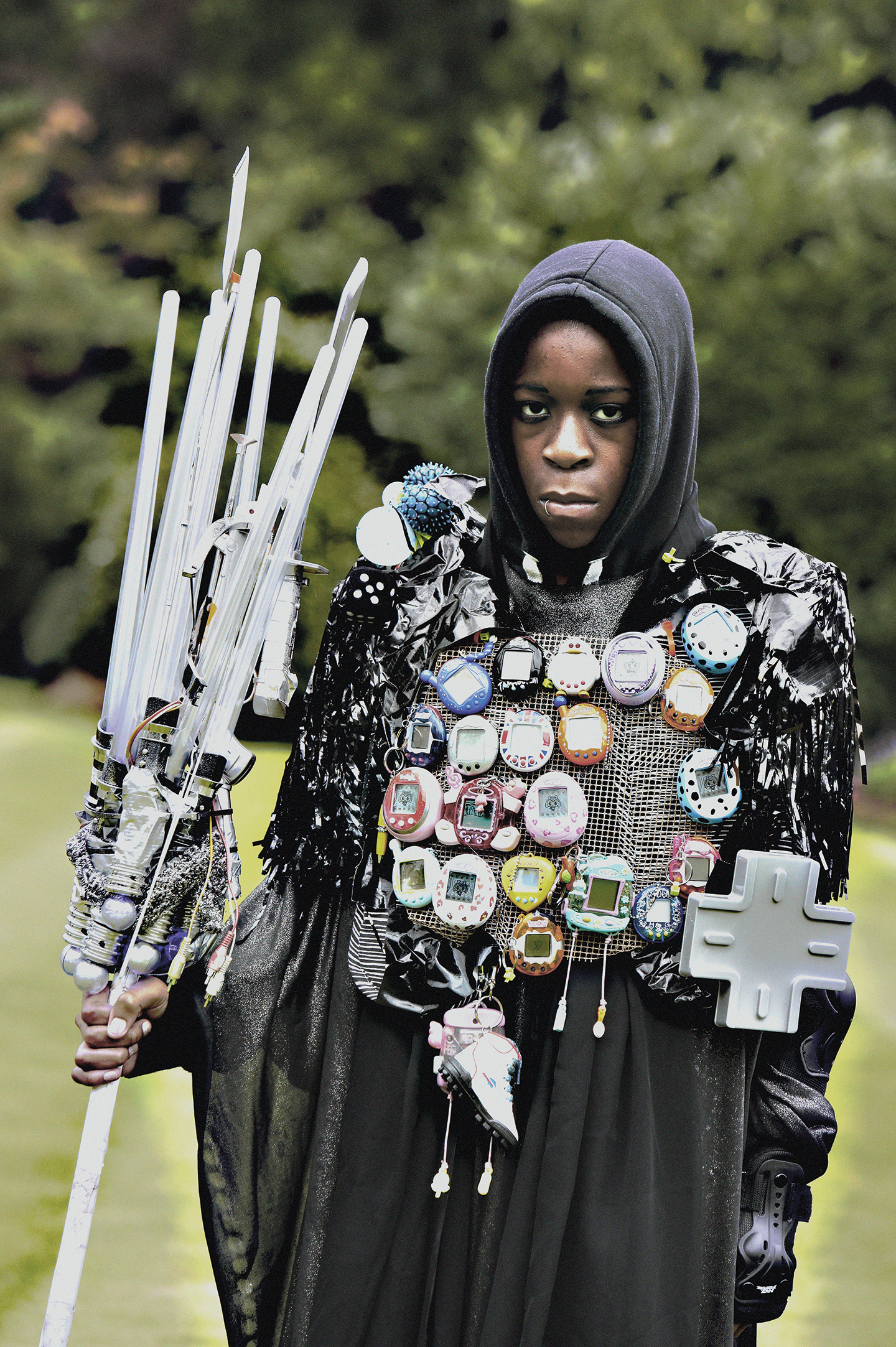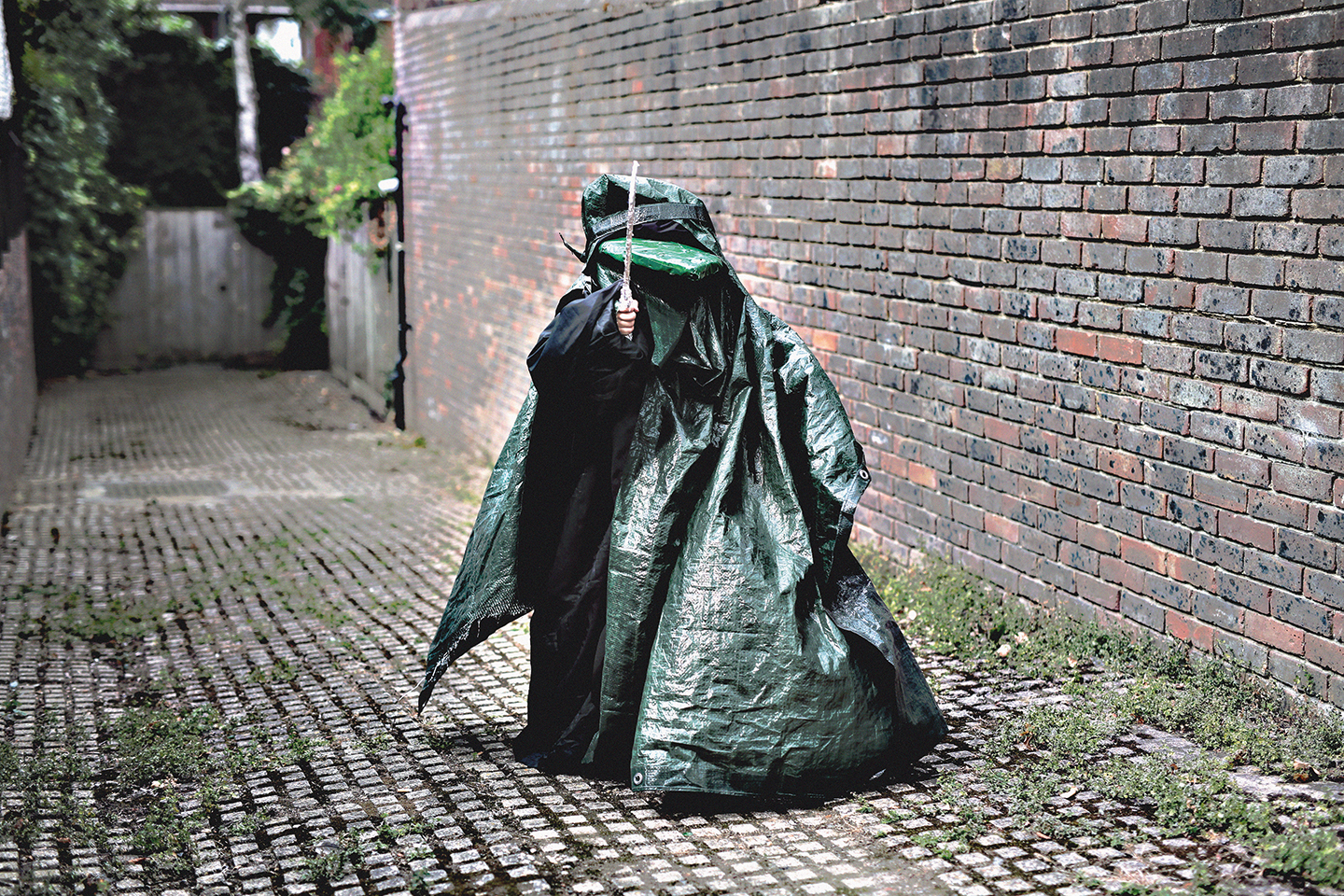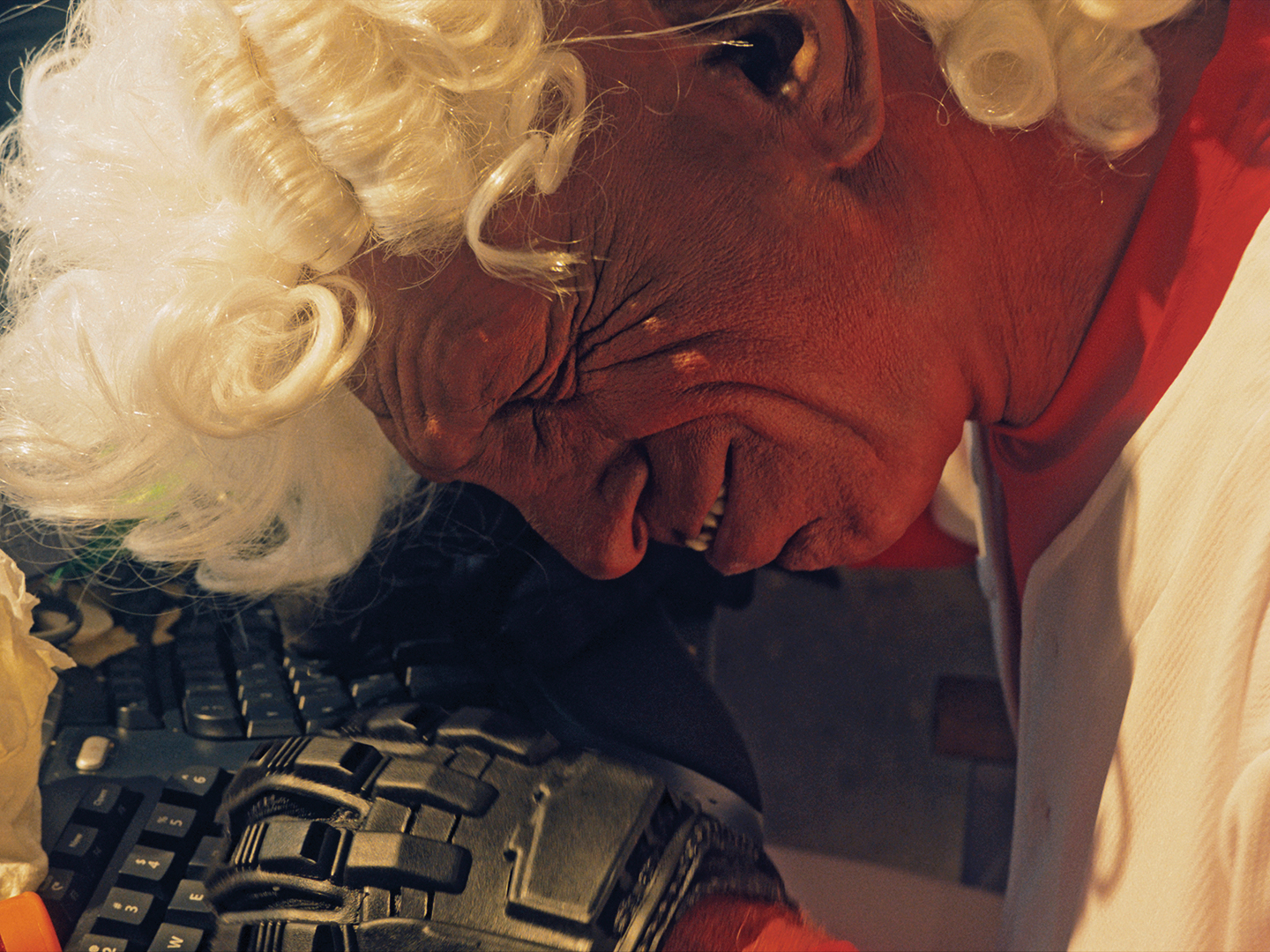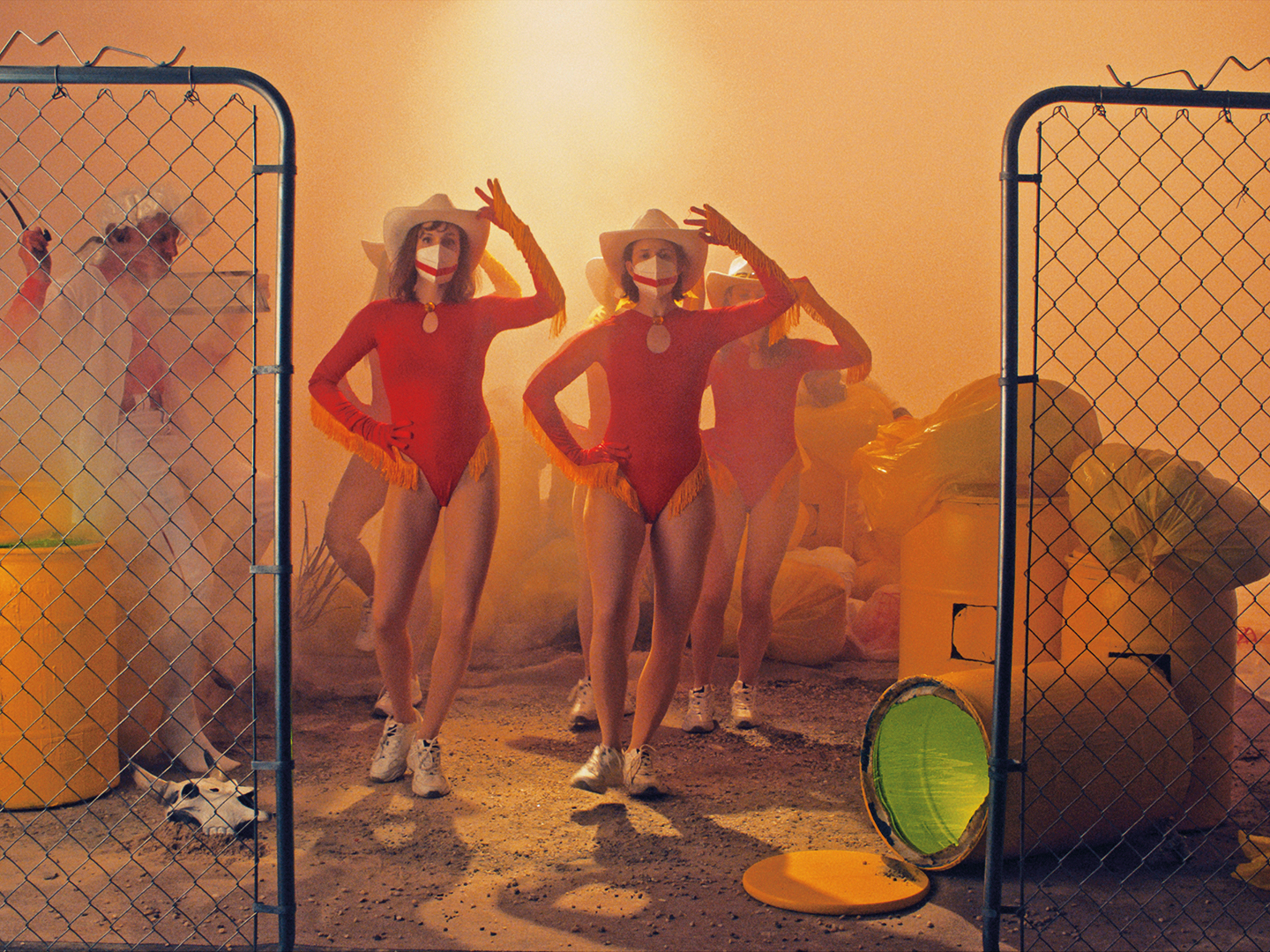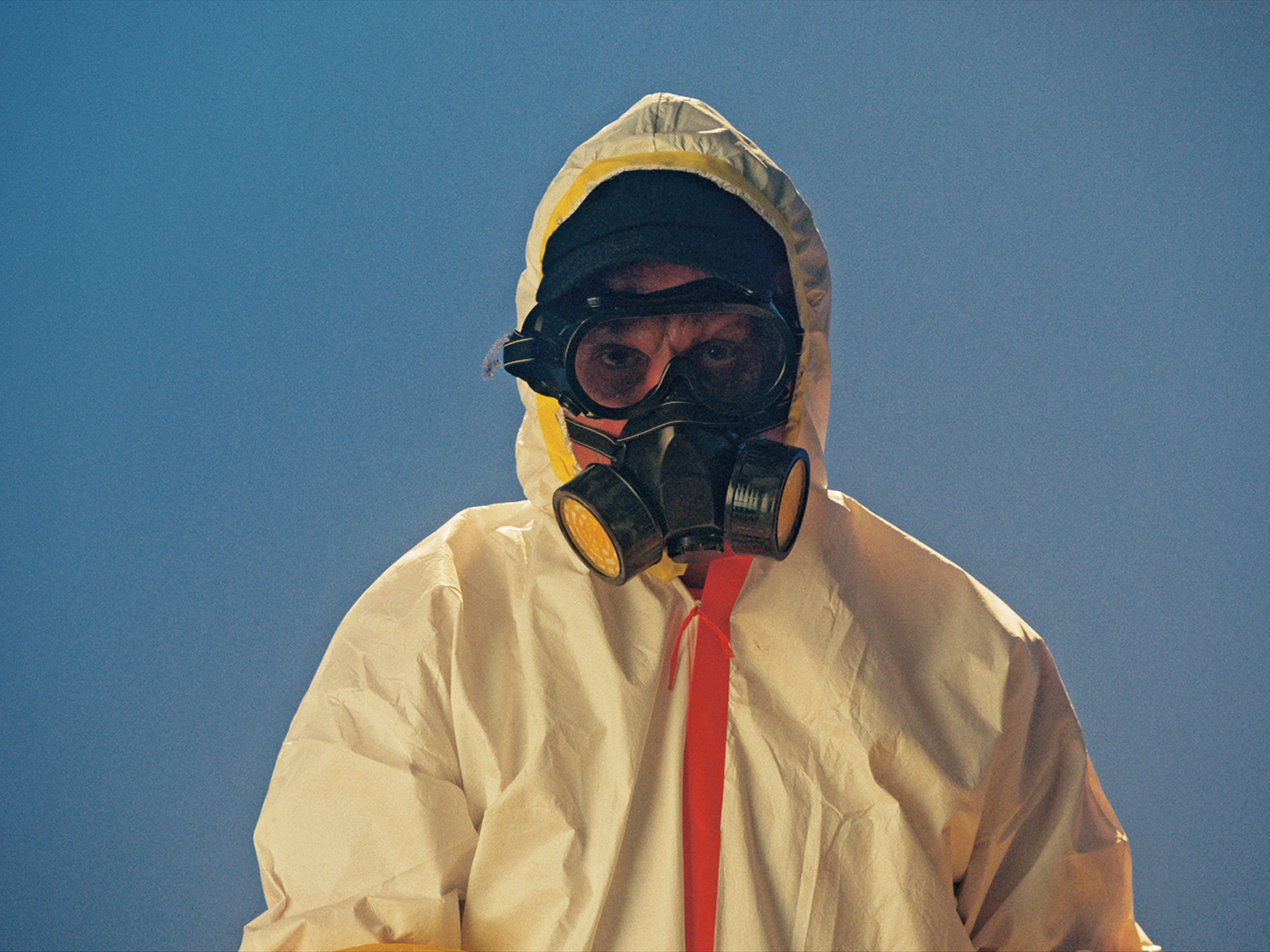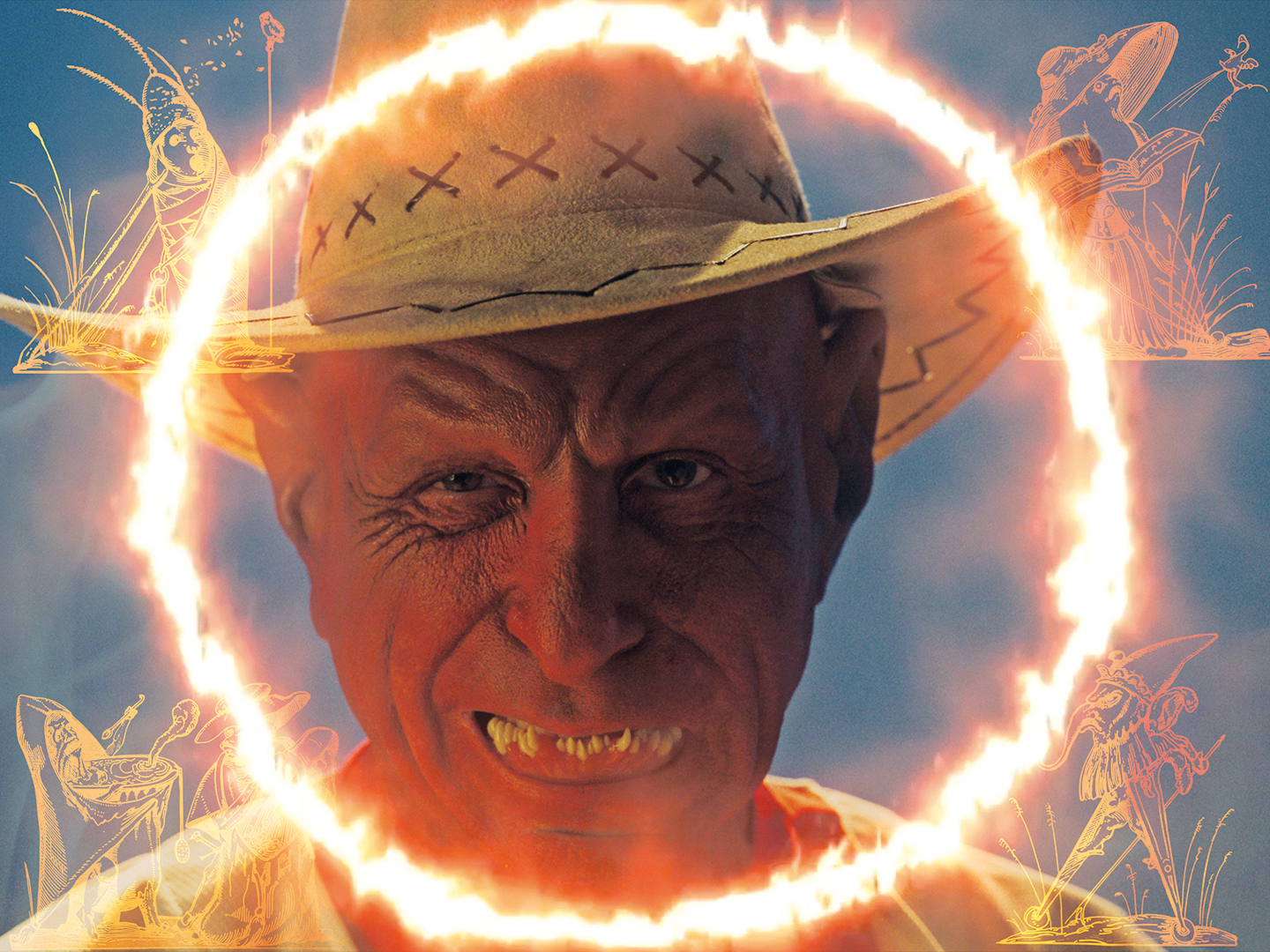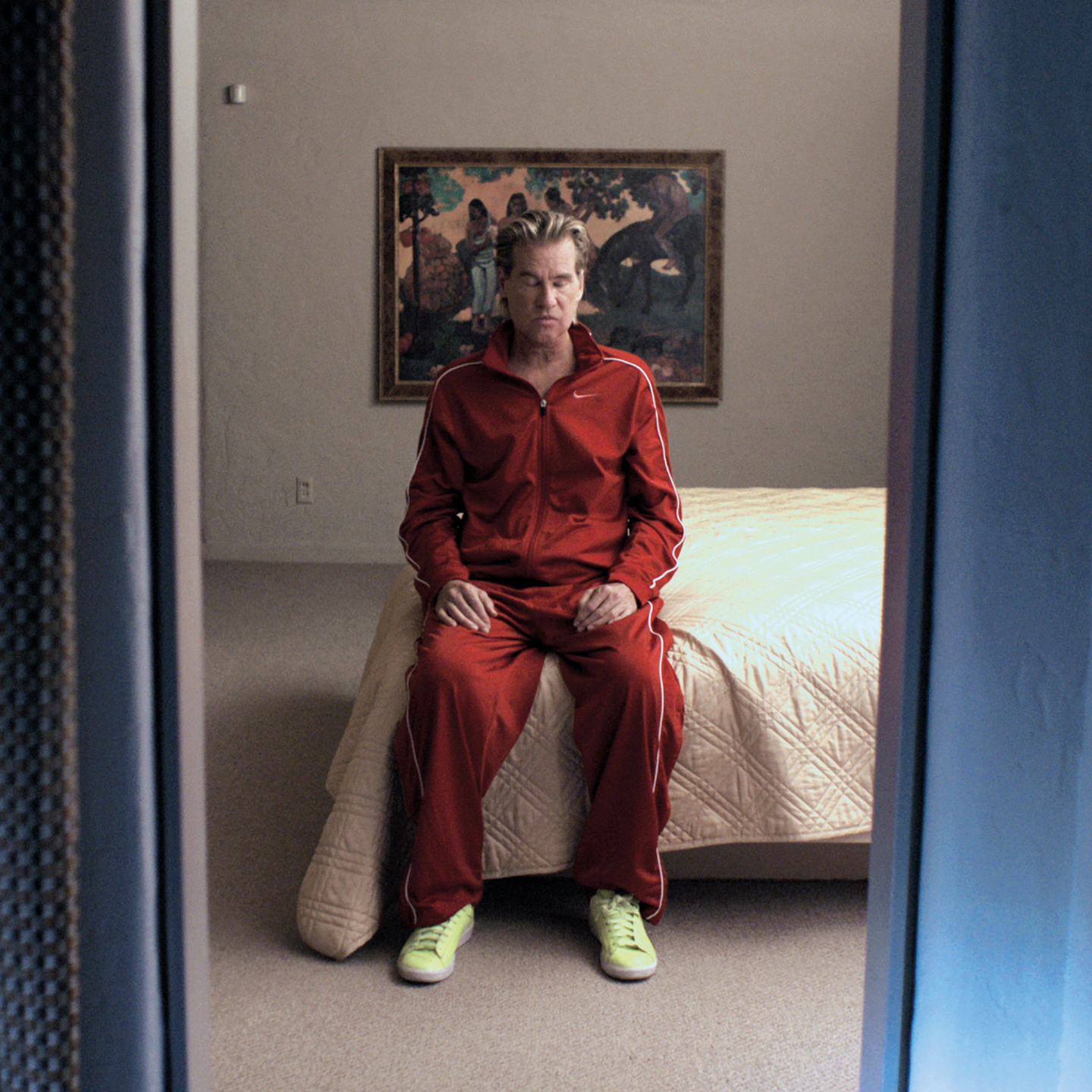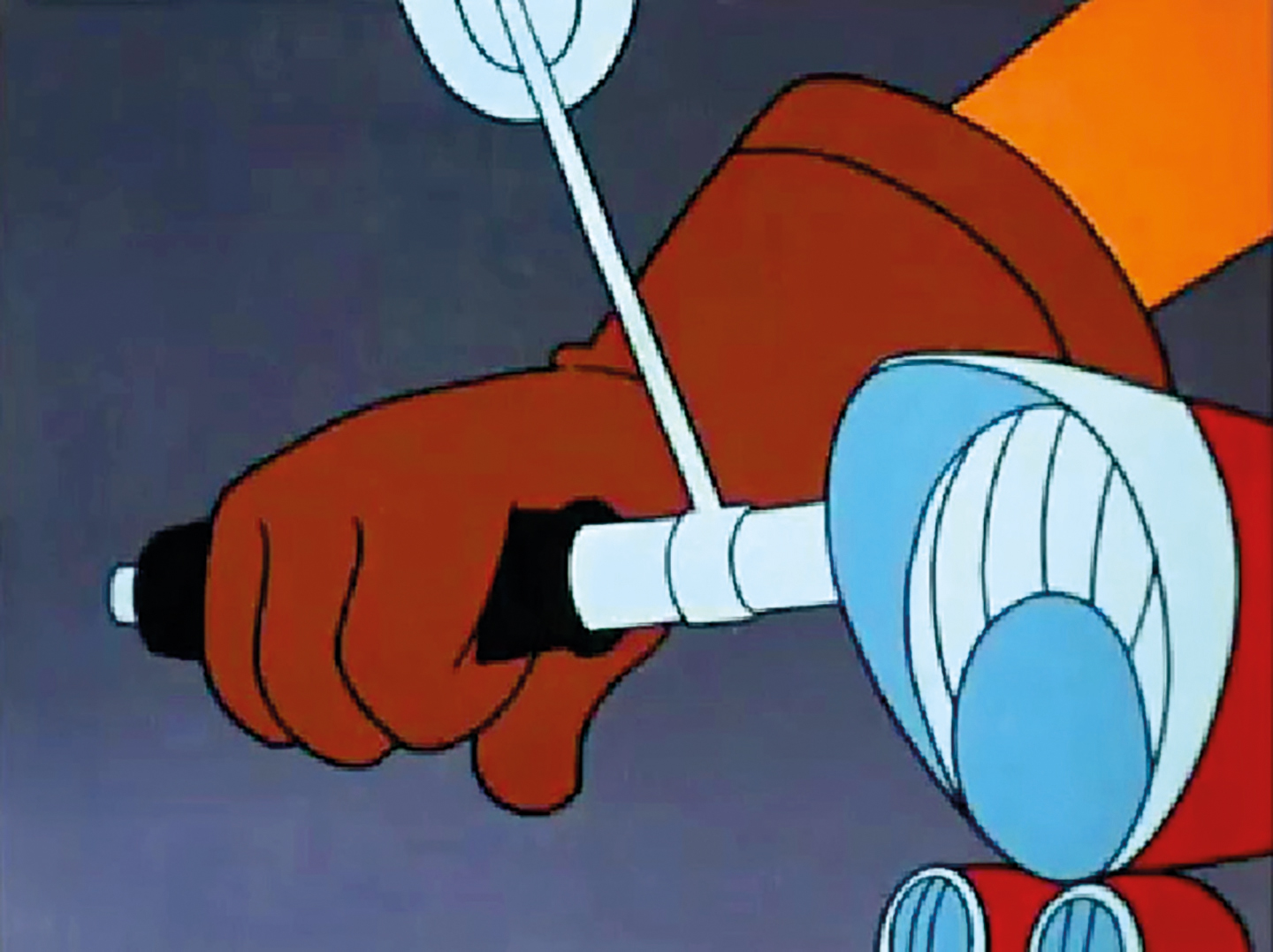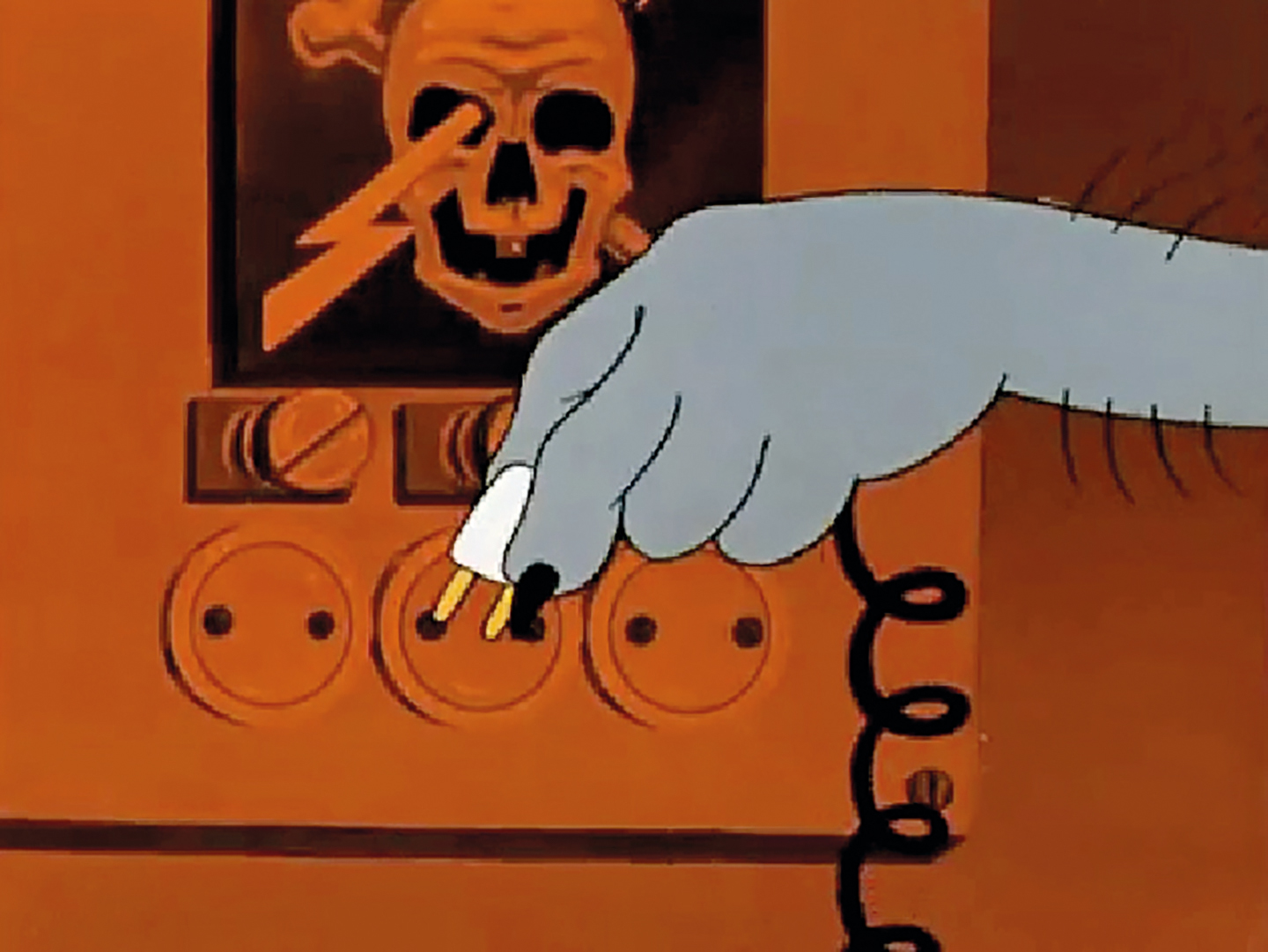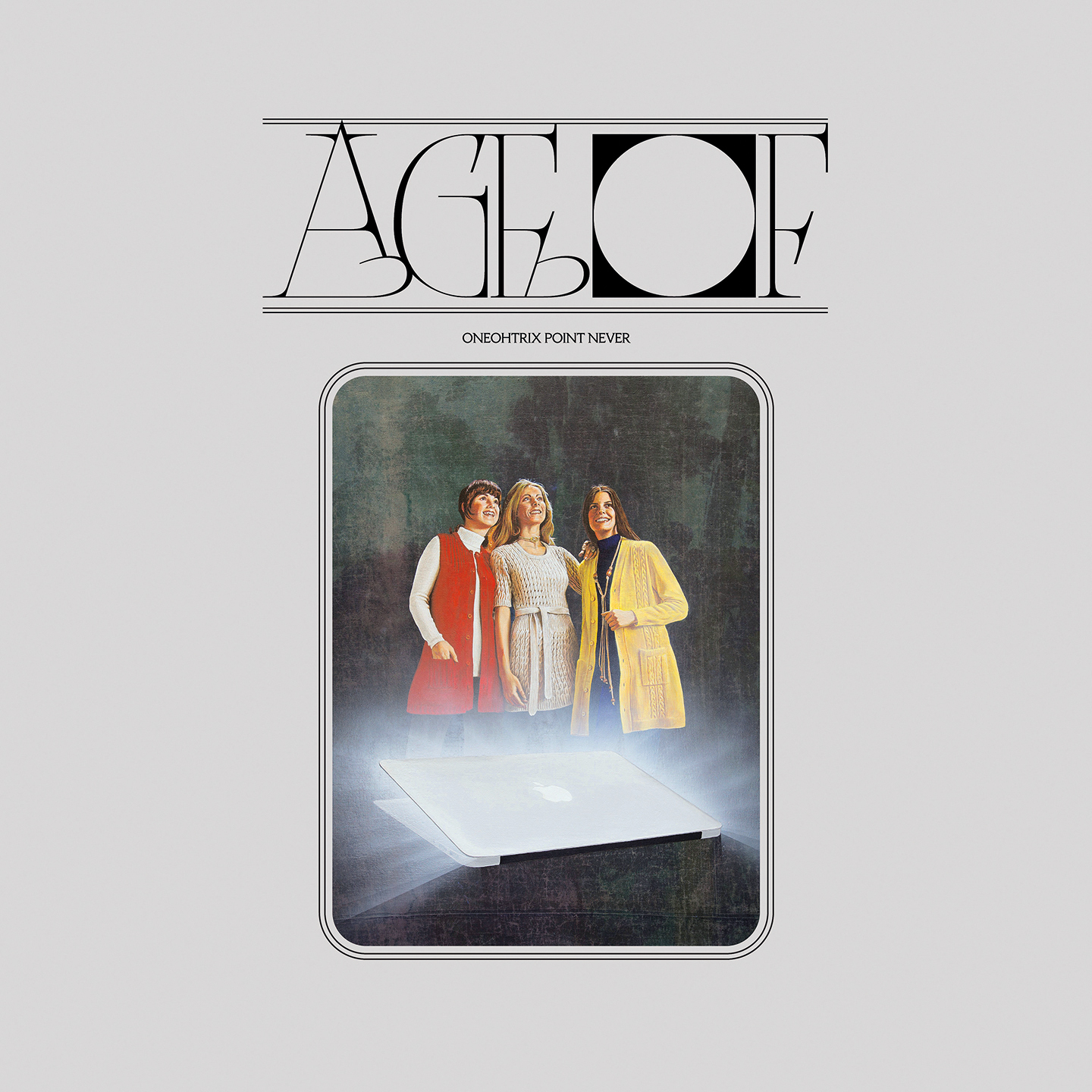 Daniel Lopatin and Aram Moshayedi in conversation
Oneohtrix Point Never is the recording alias of electronic musician, composer, and producer Daniel Lopatin. With eight full-length albums, most recently Age Of (2018) out on Warp Records, and various other credits and notable collaborations to date, OPN is widely recognized as a prominent figure in music today. Defying genre and interweaving collages of samples and computer-generated content that reflects back on the history of recorded images and sounds, the music is a spacey patchwork of organized chaos.
.
There is something decidedly dystopian in this musical worldview, a by-product of nostalgia for the corporate cultures and consumer technologies of the 1980s and 1990s alongside imagined futures of corruptibility and decay. Age Of (2018) is the most recent release by Oneohtrix Point Never, on the electronic music label Warp. It is also the impetus for the artist's multimedia concert titled MYRIAD, which debuted earlier this year at the Park Avenue Armory in New York before traveling to the Barbican in London and other venues, including Walt Disney Concert Hall in Los Angeles this month, with forthcoming performances in 2019 at Roundhouse in London and more. In 2016 the Hammer Museum in Los Angeles presented Ecco: The Videos of Oneohtrix Point Never and Related Works, a monthlong program dedicated to the visual work and music videos produced by Lopatin and such collaborators as Rick Alverson, Takeshi Murata, and Jon Rafman. The presentation at the Hammer was organized by curator Aram Moshayedi, who here discusses with Lopatin his process, influences, and affinities.
ARAM MOSHAYEDI: After we spoke for the first time in 2016, I realized that we shared an interest in film, particularly the work of experimental filmmakers like Martin Arnold and Peter Tscherkassky. It hadn't occurred to me before, but it makes sense that the sonic space created by such filmmakers has had an influence on your compositional style. How do think your interest in film impacted your recent experience scoring the film Good Time?
DANIEL LOPATIN: I don't often consciously transfer influences, although in general this kind of interdisciplinary thinking makes sense to me. In all honesty, I'm not purely interested in film score composition in the traditional sense. It's more compelling for me to think about hybridizing some of the functional aspects of sound in film. I hadn't totally wrapped my head around Stanley Kubrick's use of sound in 2001: A Space Odyssey (1968) until I saw a 70mm presentation of it and finally understood the breadth of the things he was doing with extra-musical sound—specifically the hard-panned feedback. It's not that these decisions simply add dynamism; the way they're used metaphorically to get at something alien (or beyond the frame) is particularly interesting to me. I don't think I'm ever not scoring a science-fiction film, in the sense that each film is an opportunity to use sound to delve into certain enigmatic states or forms latent within any kind of cinematic presentation. This is stuff that I think on some level is native to the works of experimental filmmakers like Arnold and Tscherkassky, so maybe there's some connection. For me "experimentation" often gets confused with something more pathological that I'd rather think of as granular attentiveness. For instance, how harmonically or texturally vivid do you want it? It's not so much about innovating techniques as about fine-tuning.
AM: How would you describe your approach to composition?
DL: A lot of my pieces start from some impulsive choices, usually based on the texture of a sound or instrument that almost always leads me to the question: What else could this sound be or mean to me? And then I try to see if I can make it sound as if it's many things. These days, I like to start with a particular sound, and then I create some motifs around that sound. I don't worry so much anymore about the "canvas size" per se, or the functional quality of something, whether it's a song, a tone poem, or something else.
AM: Given that your work tends to pull from visual, literary, and other pop-cultural sources, would you say these influences directly impact the way you conceive of a piece of music?
DL: I tend to work with materials that are pre-loaded or pre-signified, so it's impossible to avoid certain associations that a reference might have. But if it just stopped there, I would be an essayist, not a producer or composer or whatever. I'd describe the concept and move on. Things become more interesting—that is, more "compositional"—during a later phase when I'm breaking something down, hybridizing elements, finding something to say that is harmonically satisfying, and that kind of work isn't really impacted by my readymade fetish, at least not in a way I can describe.
AM: If your work doesn't share something with the form of the essay, is there another literary style that's better aligned with your approach?
DL: Recently I've been really into Clark Coolidge. His books Far Out West (2001) and Alien Tatters (2000) communicate something so recognizable to me, it was hard not to imagine what a musical collaboration with Coolidge might be like. Like if William S. Burroughs's Dead City Radio (1990) got an extreme postmillennial makeover. To answer your question, I've always loved poetry, but the more procedurally oriented stuff—how seemingly abstract and inhuman it is—always struck a chord with me. Because I feel so much warmth and personality in that sort of writing. Coolidge was a drummer, by the way.
AM: What's your relationship to the idea of "new music composition"? It doesn't seem like an area where I'd classify your work, but I don't think you'd appreciate being relegated to the category of electronic music. How much of an influence do genres such as these have on your practice?
DL: Yeah, I'm nowhere. I don't like clubs and never did. My parents are Russian immigrants who, even having left the USSR, were inclined to be contributors to some larger whole. The problem with a lot of these classifications is not the stylistic orthodoxies they adhere to, because classifications have a tendency to get broken, in which case iconoclasts are celebrated, et cetera. It happens on both sides of the art/commerce divide and it's weirdly predictable, to be honest. So while I'm not actively trying to marginalize my music by making it palatable, I'm certainly not trying to call anything "new." So-called new music has been new for, what, sixty years? Electronic music is a category I'm comfortable with because it literally means nothing. You could be talking about İlhan Mimaroğlu, Roni Size—or Enya, for that matter. That's better for me.
AM: You're right, and I'm proud to say I love Enya. It would be potentially embarrassing for me to make similar declarations related to electronic music. For me, this is only because of the associations that come with electronic music as it's understood in a stylistic sense, and because it's basically a musical genre that is foreign to me. To be clear, do you mean that a term like "electronic" is better used to describe the tools than a style of music?
DL: Yes, it's always better to describe the tool if you only have a few minutes. Style is great, but it's a much more complicated issue. Tools are reliable. Style for me is usually a modifier or some highly coded, idealized thing that is basically impossible to believe in completely. But for that same reason it's so powerful and interesting to work with, right? I'm molding certain illusions. Luciano Tovoli, for instance, is my kind of cinematographer. That's just the way I'm wired.
AM: Do you share a relationship to someone like Maryanne Amacher? Of course, her third ear compositions could be a kind of antidote to Vaporwave, of which you were once an early progenitor. Do you see yourself somehow carrying her legacy forward into another terrain of music?
DL: Maryanne was primarily an installation artist, as far as I know. In certain cases you quite literally won't hear what she wants you to notice on consumer-level headphones. So we are almost diametrically opposite in that way. There are other differences that are somewhat obvious, but to your point, there's something to the idea that she's making serious demands of her listeners, and that interests me a lot. I can't imagine passively enjoying her Sound Characters (1995); its effect is found when you engage in whatever madly specific sonic apparitions she's presenting you with. The part of my music that feels "song-like" is constructed in some frivolous, childlike manner that gives it its inertia, actually, and in that sense I don't mind if someone is listening to my music frivolously.
AM: Do you mean "song" as in something more palatable? Is this how you might describe the kind of riff moments that sometimes appear in your pieces?
DL: I mean something you can hum, that burns into your sense memory. The children's choir on my song "Chrome County," for example.
AM: Given that there is often a collaborative aspect to your work—in particular your relationships to other artists like Nate Boyce, Jon Rafman, Takeshi Murata—are there tendencies in recent art practice that are particularly interesting to you, or that inform your thinking in a broader sense?
DL: All of them study reality in idiosyncratic ways, but you could tie them together through an idea of cybernetics, which I would define very loosely as an attitude toward the state of contemporary life—that we have already undergone some very serious biological transformations, that we are transforming our habitat through our own inventions, and that we can discover new modes of reality, new worlds whose potential can be hallucinated through an open-mindedness about these sorts of inventions. I'm into that.
AM: How important is the world that surrounds music in the fashioning of your creative persona as Oneohtrix Point Never? Can you talk about your unique relationship to distribution or other forms that surround and encapsulate the process of making music?
DL: I appreciate the fact that I'm well distributed, but I've never made music with a market in mind—mostly out of ignorance regarding how the music market functions, to be honest. My entrepreneurial tendencies max out at the level of merchandise, which is a fertile testing ground for reading what people like, but even in that sense, we're making decisions about what my fans like. It's a rewarding relationship. It could be an interesting experiment to make functional music, or market-oriented music. As a producer or when I'm composing for film, those sorts of filters native to collaborating with others, to having underwriters with desires for this or that, always emerge. I'm signed to an independent electronic music label; we never discuss repertoire. I don't do a ton of press, and I don't try to engineer or impart my personality on people, outside of my stupid predilection to overshare on social media (which is a disease). It's all pretty whimsical, actually.
AM: I recently heard an anecdote from Hamza Walker that the late Mexican composer Conlon Nancarrow had a map of restaurants he would frequent in Mexico City that didn't play music. Do you have a similar relationship to music in public spaces, given the important place it maintains in your daily life?
DL: I can't stand a silent cab ride or dining in silence. Unlike Ryuichi Sakamoto, who made an amazing restaurant playlist, I barely notice functional ambiance. It's like wallpaper—there's no granularity to ambient sound in public spaces because it's a secondary sensory activity in that moment. Of course, I love the amalgamation of sound in those scenarios. Bad music drowned, good music overpowered, weirdly harmonious interactions of unrelated stuff, gross collisions of things that don't belong together. I need the modulators; I need noise, noise is life. I'm probably a maximalist.
Daniel Lopatin (1982) known as Oneohtrix Point Never is a musician, composer, and Mercury Prize nominated producer who works from Brooklyn, New York. He has released numerous albums with his most recent Age Of  (Warp Records). His latest original film score for Good Time (dir. Josh and Benny Safdie) premiered in official competition at 2017 Cannes Film Festival where he received the Best Soundtrack Award. In May 2018 he premiered a new live multimedia concert MYRIAD composed from Age Of at the Park Avenue Armory Drill Hall in New York followed by a performance at The Barbican in London. He has been commissioned by The Park Avenue Armory, New York (2018), Frieze Projects New York (2017); Hammer Museum, Los Angeles as part of the exhibition Ecco: The Videos of Oneohtrix Point Never and Related Works (2016); Holland Festival (2014); Tate Britain, London and MoMA PS1, New York (both 2013); Hirshhorn Museum and Sculpture Garden, Washington, D.C., and Saatchi & Saatchi, London (both 2012); and The Museum of Modern Art, New York (2011) among others. He has collaborated with numerous artists including James Blake, Ishmael Butler, Kelsey Lu, Iggy Pop and his production credits include Anohni, FKA Twigs, David Byrne and Nine Inch Nails among others. 
Aram Moshayedi is a writer and curator at the Hammer Museum in Los Angeles, where he recently organized the exhibition Stories of Almost Everyone. In 2016, he co-curated (with Hamza Walker) Made in L.A. 2016: a, the, though, only. He was formerly associate curator at the Roy and Edna Disney/CalArts Theater (REDCAT), where he organized exhibitions and oversaw the production of new works by The Otolith Group, Slavs and Tatars, Jordan Wolfson, Tony Cokes, Ming Wong, Erlea Maneros Zabala, and Geoffrey Farmer. He has contributed to numerous exhibition catalogues as well as Artforum, Art in America, Frieze, Metropolis M, Mousse, Parkett, X-TRA Contemporary Art Quarterly, and Bidoun, for which he is a contributing editor.
Originally published on Mousse 65