EXHIBITIONS
Hans Op de Beeck "The Amusement Park" at Les Champs Libres, Rennes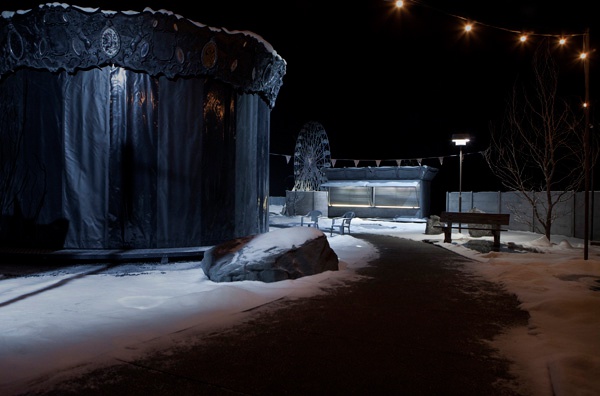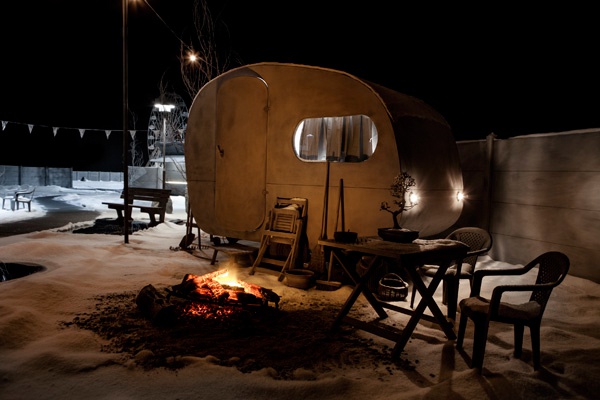 After two first collaborations towards projects mixing art and architecture (Here's the spheres ;p' by Antoine Dorotte in 2013, and Présence Stratégique by Vincent Mauger in 2014), Les Champs Libres and 40mcube come together once more around the work of Hans Op de Beeck. By inviting this captivating, multi-disciplinary artist, it is confirming a belief in the narrative power of art and its capacity to elicit stories and emotions.

For his exhibit entitled "The Amusement Park," Hans Op de Beeck creates a monumental, new sculpture installation. From an enclosed space and through a large window, the spectator is brought to contemplate an infinite, noctural landscape in which can be found vestiges of an amusement park, and various sculpted objects by the artist. A vast space, animated by a soft wind and a feeble mist, encourages contemplation and is at once peaceful and melancholic. The viewers are thus free to make up their own stories, as the installation acts as a space that leaves free range to the imagination.
Taking the form of installations, sculptures, paintings, drawings, photographies or texts, the works of Hans Op de Beeck are suspended between the past and the future, in neither fiction nor reality. They probe a contemporary universe of mirage and sensory vertigo, where the familiar meets the strange. Through his installations, he creates a visual fiction suitable for contemplation and introspection.
.

until 31 October 2015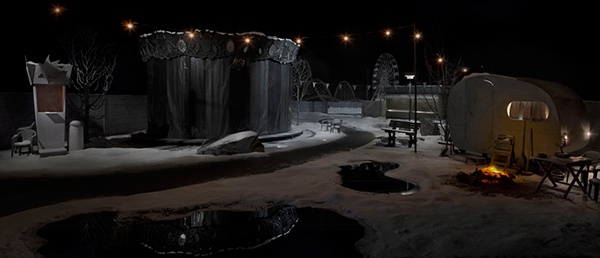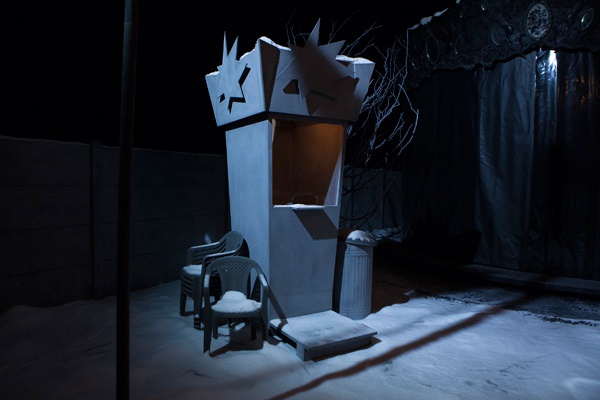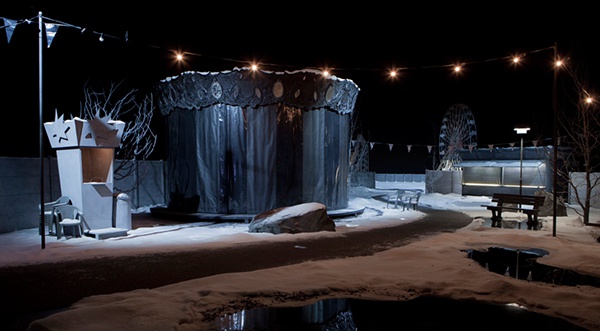 Hans Op de Beeck, "The Amusement Park" installation views at Les Champs Libre, Rennes, 2015
Courtesy: the artist; 40mcube, Rennes; Les Champs Libres, Rennes.