News
"From Stavanger with Love" and "Chosil Kil: Hyde Park" at Galerie Opdahl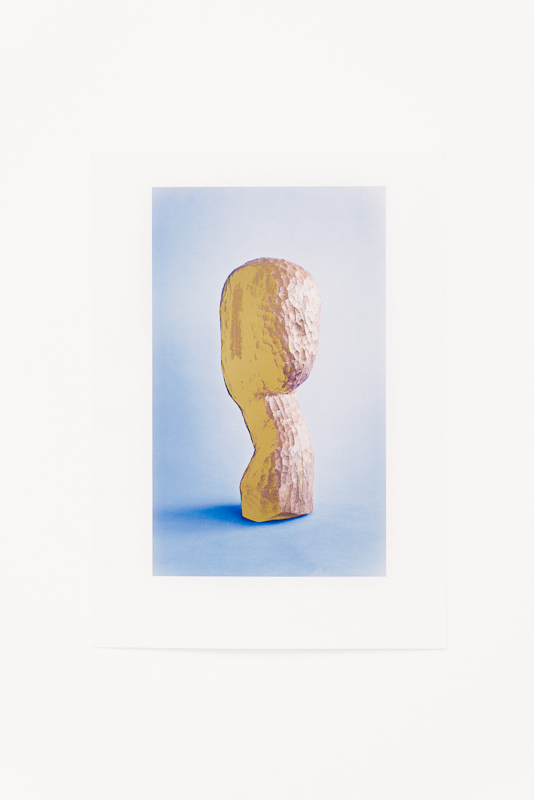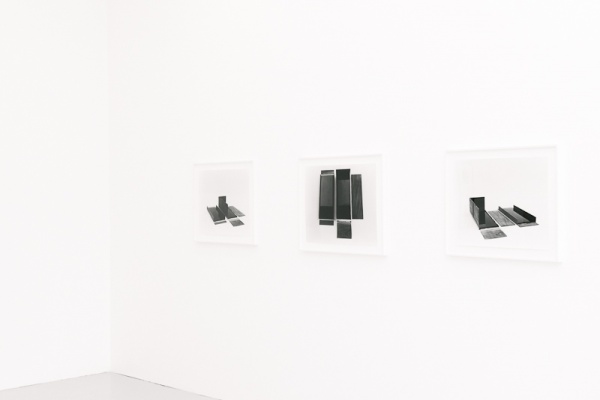 From Stavanger with Love
Becky Beasley, Nina Beier, Michael Dean, Giuseppe Gabellone, Daniel Gustav Cramer, Marie Lund with Åbäke, and Sara VanDerBeek
Gathering together a group of artists who work between distinctly sculptural and photographic practices, this exhibition focuses on the portrayal of sculpture and sculptural issues through photography. From Stavanger with Love departs from and plunges into a tangled nexus of concerns, legacies and lines of investigation. These include (in no particular order): a heightened awareness of the circulation of images; doubts and uncertainties regarding the phenomenological experience of the object vis-à-vis photographic and digital reproduction, which is nevertheless accompanied by an on-going belief in the necessity of unique, three-dimensional objects; an indirect and highly mediated experience of art history through reproduction; sculpture and objects as conceptual, linguistic and in some cases indexical documents; and lastly, the sense that confining objects and sculptures to two dimensions does not necessarily reduce or limit them, but renders them only more complex, and in some cases, opaque, and stranger than ever.
Unlike the large-scale survey "The Original Copy: Photography of Sculpture, 1839 to Today," which took place at the MoMA in New York in 2010, and which sought to explore the relationship between sculpture and photography in relatively broad strokes, this exhibition concentrates on sculptures that exist solely as a photograph or an image. Not necessarily documents, these photographs and images are the sculptures themselves. What is more, this exhibition could be said to represent a blind spot in The Original Copy, in that, despite the fact that some of these artists, such as Giuseppe Gabellone, have been engaging these questions for over a decade, they were not featured in the MoMA survey.
Known for his creation of sculptures to be photographed and then destroyed, which go on to exist only as photographs, the Paris-based, Italian artist Giuseppe Gabellone is the pioneer of this group. For the current exhibition, he will show two works Untitled (2009), which consist of found images silkscreened on fabrics, placed on metal armatures, and photographed outdoors. Registering the wind, the sculptures introduce a distinct temporal element into the equation. The element of time plays an explicit role in the German, Berlin-based Daniel Gustav Cramer's photo, Untitled (Snowball) IV, 2012, which depicts a snowball column of Berlin's first snow. Time cannot be disassociated from the New York-based, American artist Sara VanDerBeek close-cropped photos Baltimore Dancers Nine and Ten (2012) of dancer's legs, yet the marmoreal, volumetric quality of the works are clearly preoccupied with a markedly sculptural quality of the human anatomy. The English, London-based artist Michael Dean's work is known to conjoin the body with a self-invented typography in the form of both sculpture and photography. Titled claires arms at night (working title) (2008), the photo featured here consists of a phrase translated into Dean's personal typography, which, fashioned out of black balloons, is evocative of a Chinese ideogram. The temporary configuration of the balloons is naturally suggestive of the fleeting pose of human anatomy. The body is made present through its own conspicuous absence in the Danish, Berlin-based Nina Beier's work The Demonstrators (Balancing Potato) (2011). Merging a stock photo of a potato with a large conference table, Beier offers up an usual support for a highly interpretable image, while investing it with an outsized three dimensionality. The English artist Becky Beasley, who is based in St Leonard's-on-Sea, has a long-standing relationship with the sculptural capacity of photography. Here she exhibits three silver gelatin photos, Build, Night (2012), which depicts from different angles and in different configurations, a diagrammatic scenario of three, partially constructed small wood and glass sculptures, as if the images where somehow instructional. The Danish, London-based artist Marie Lund collaborated with the designer Åbäke to realize the prints, entitled Turtles (2012) in the exhibition. These works consist of found and flea-market bought sculptures, whose damaged state Lund has taken to its logical conclusion, willfully transforming the figurative sculptures into largely unrecognizable abstractions.
Thus does the work of each artist offer a highly individualistic contribution to a specific discourse of sculpture as conceived for and perceived through the lens of a camera.
–
Curated by Chris Sharp
until 14 October 2012
–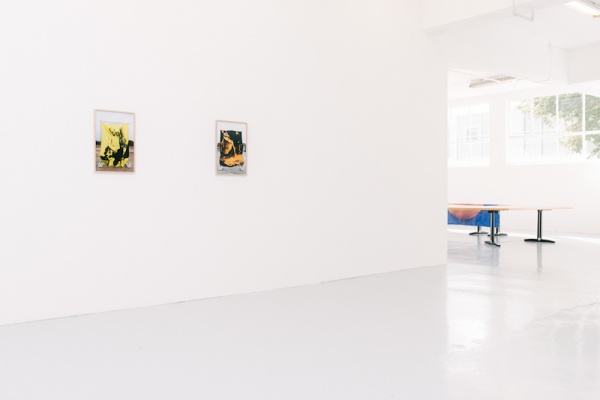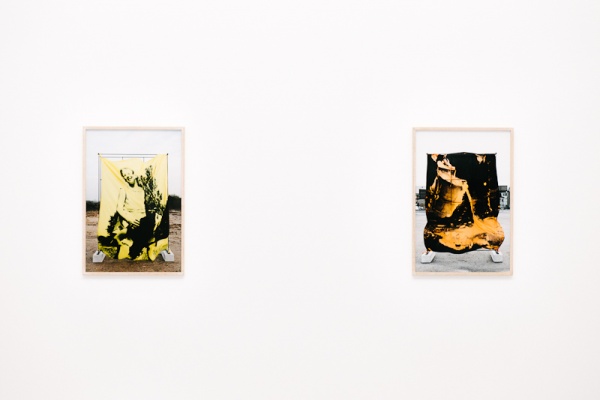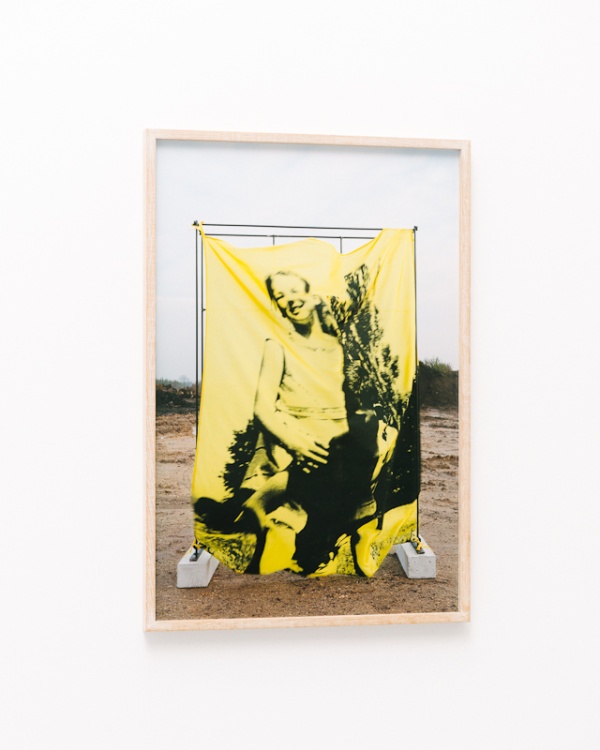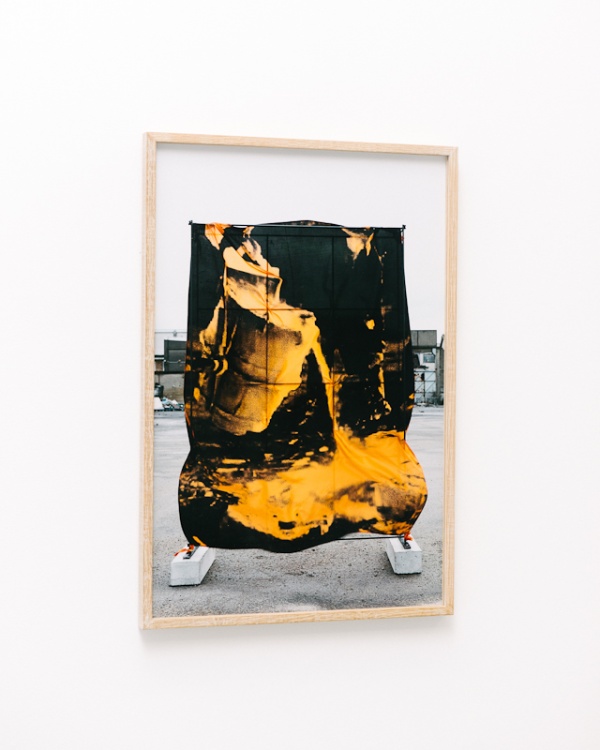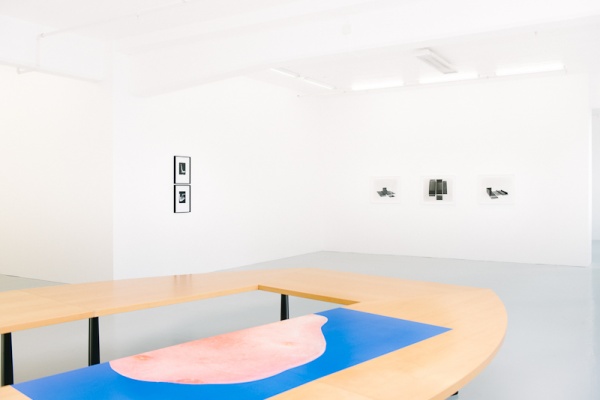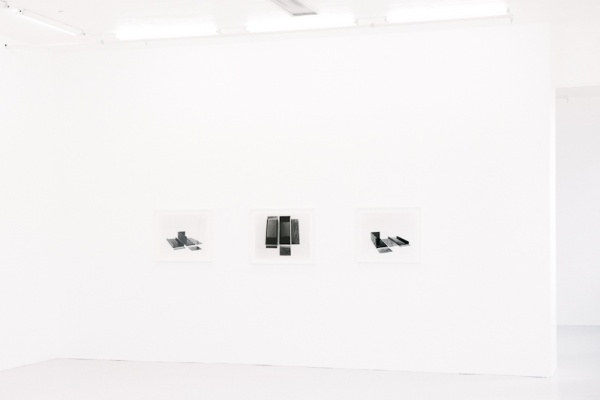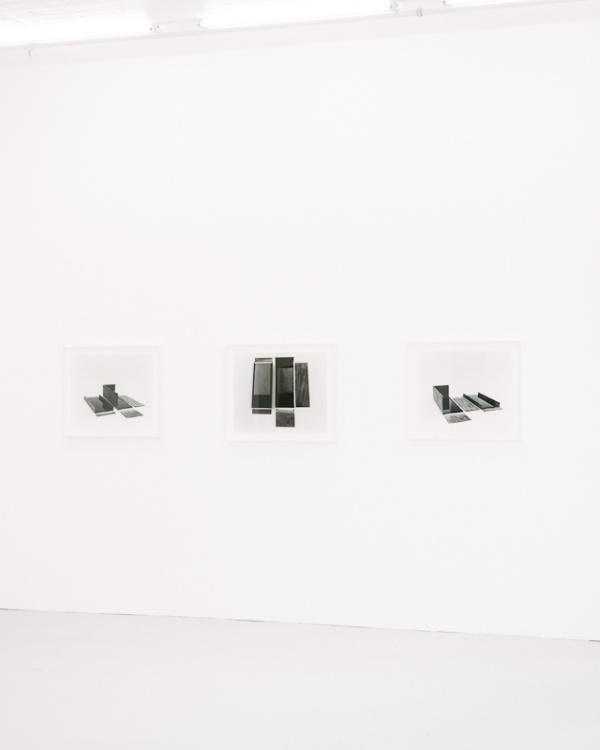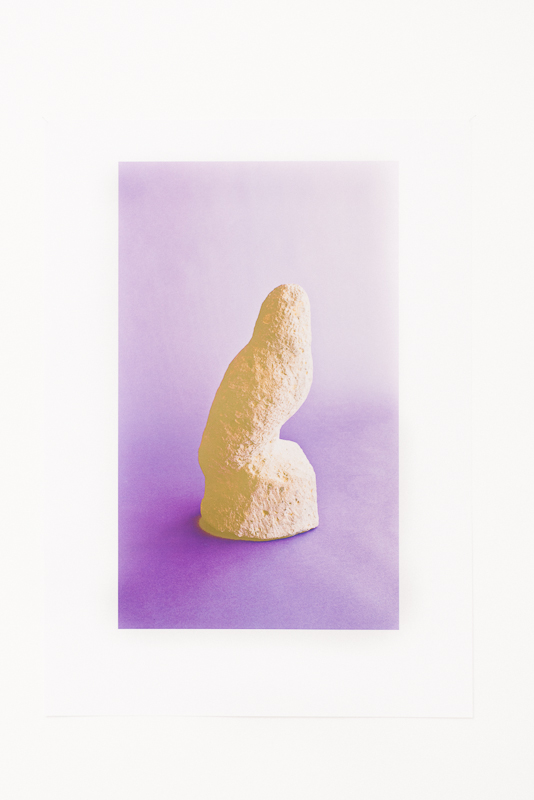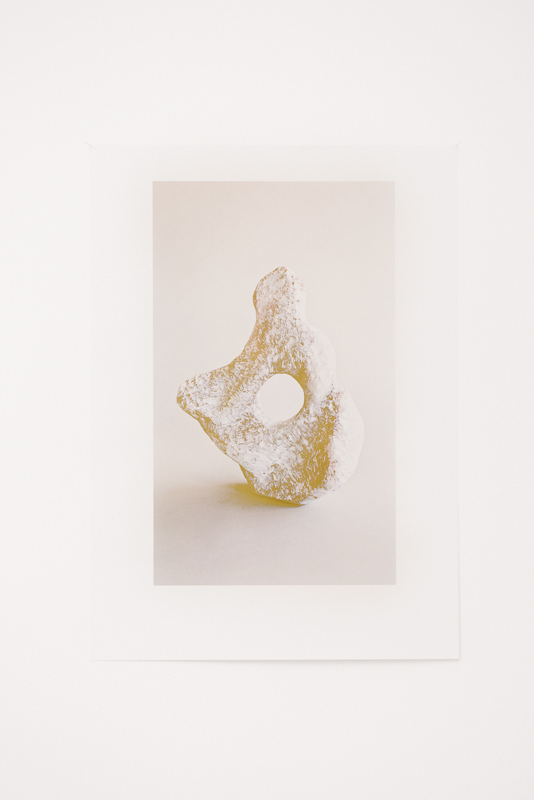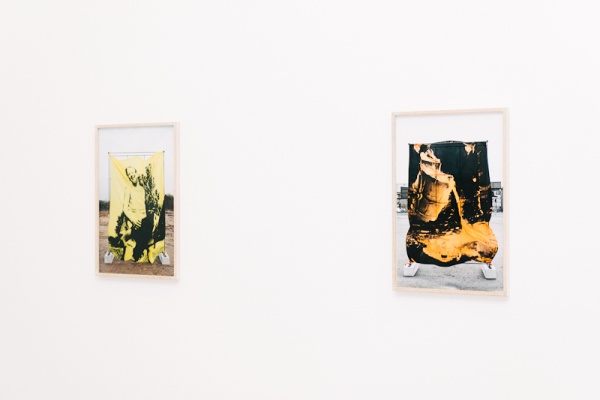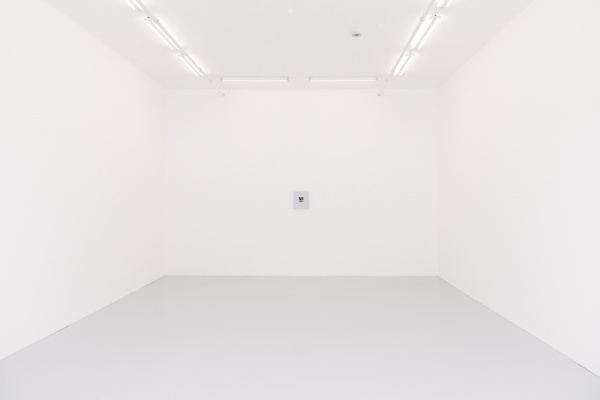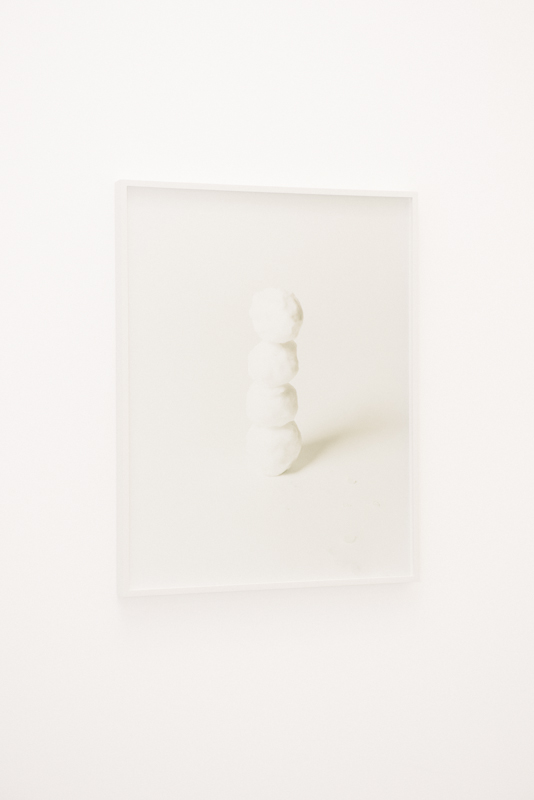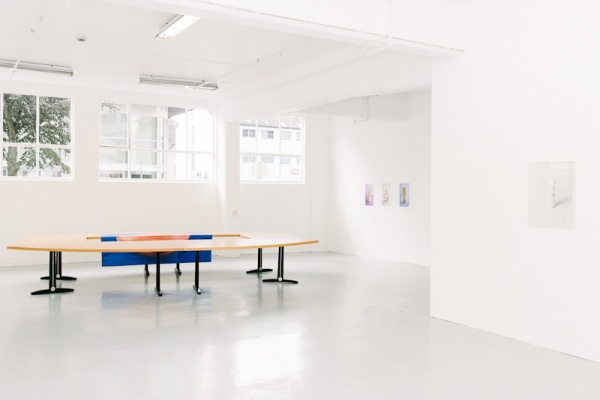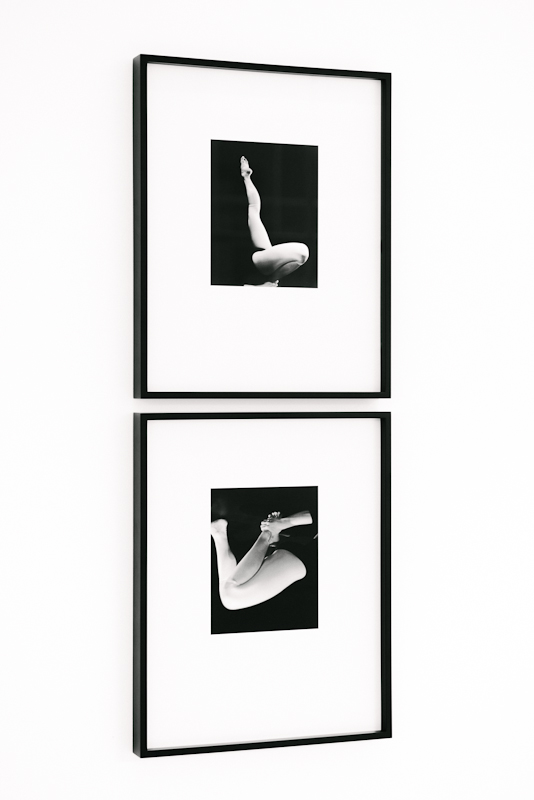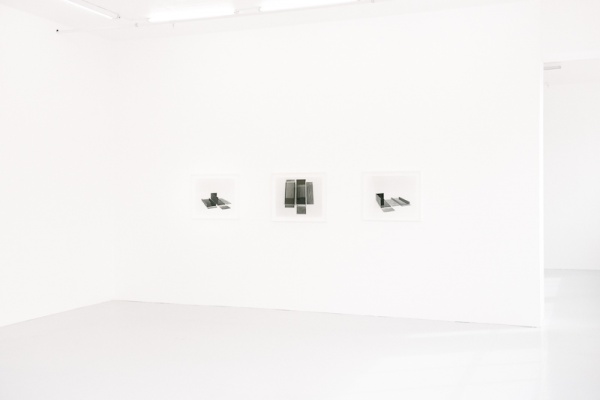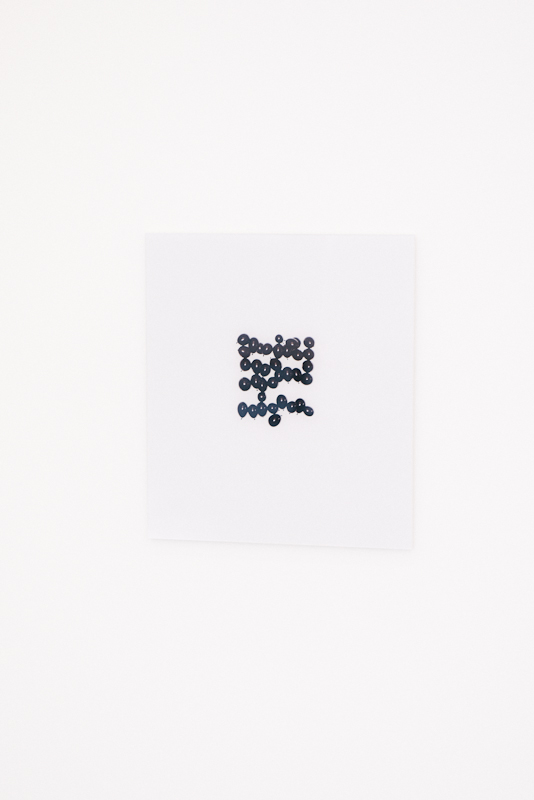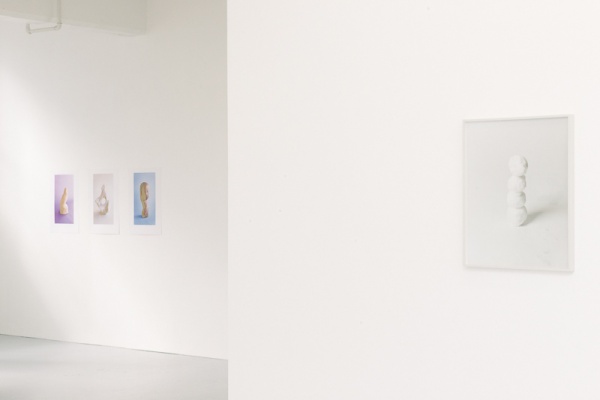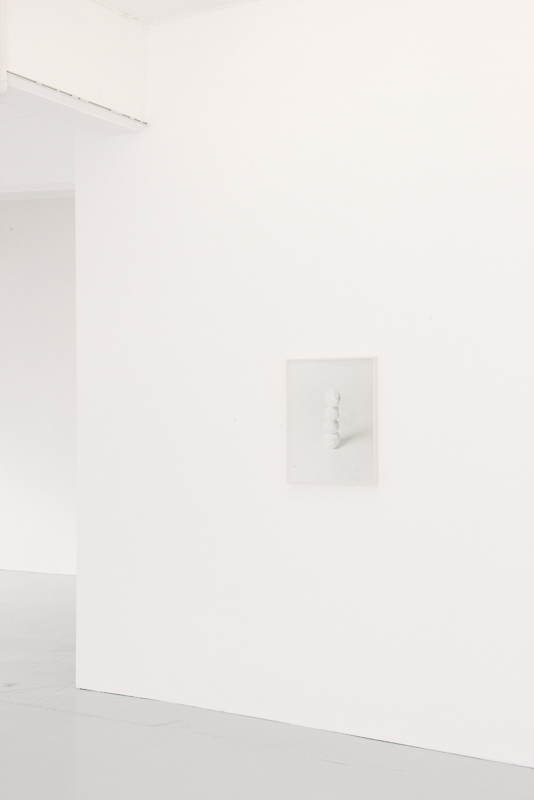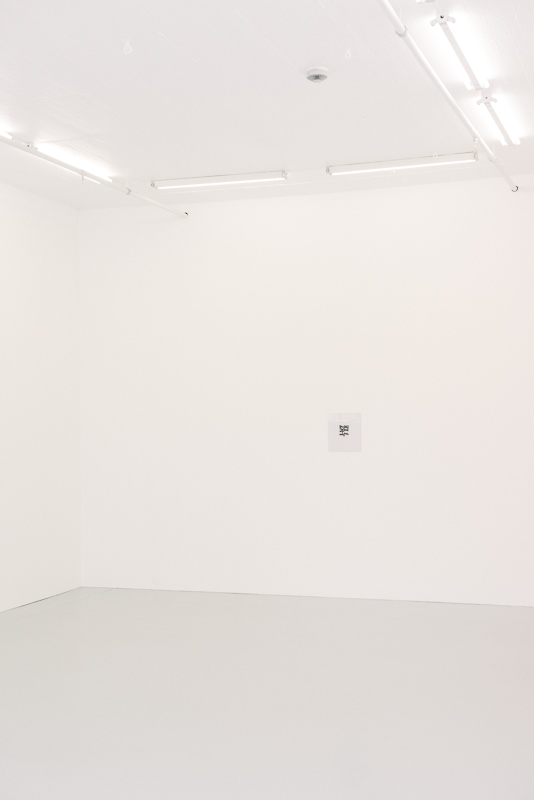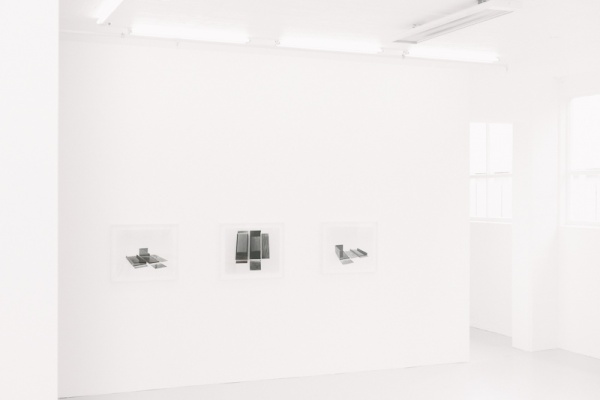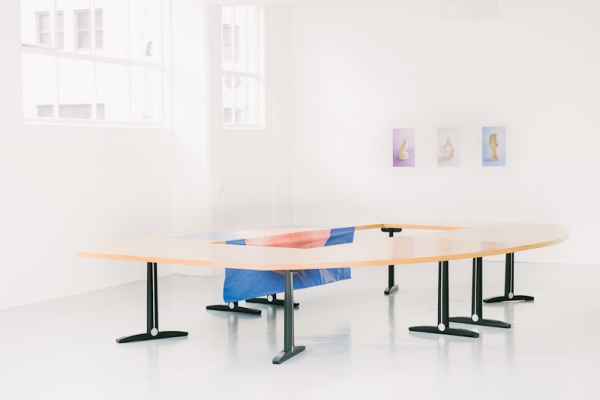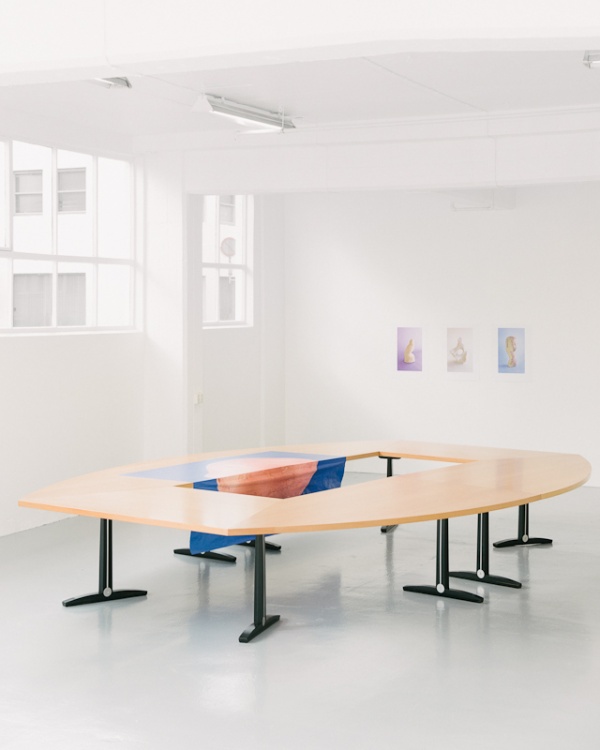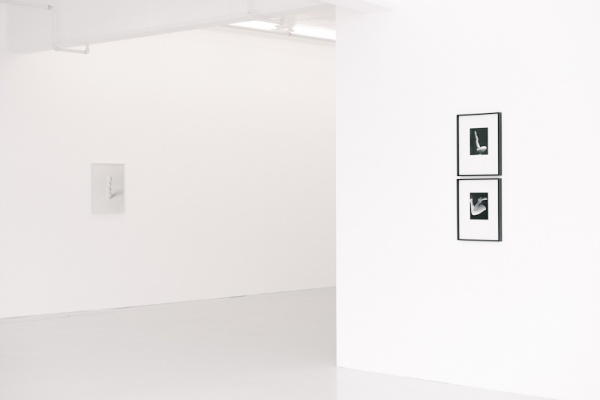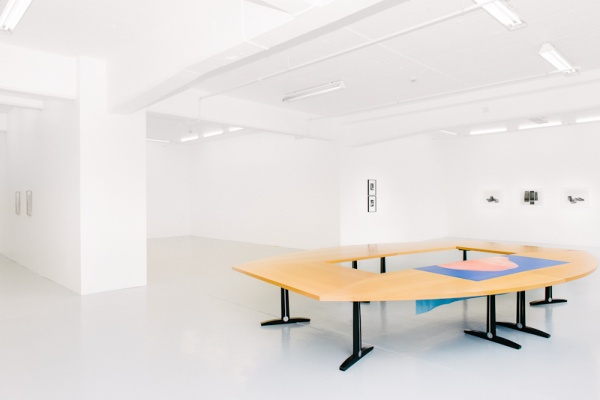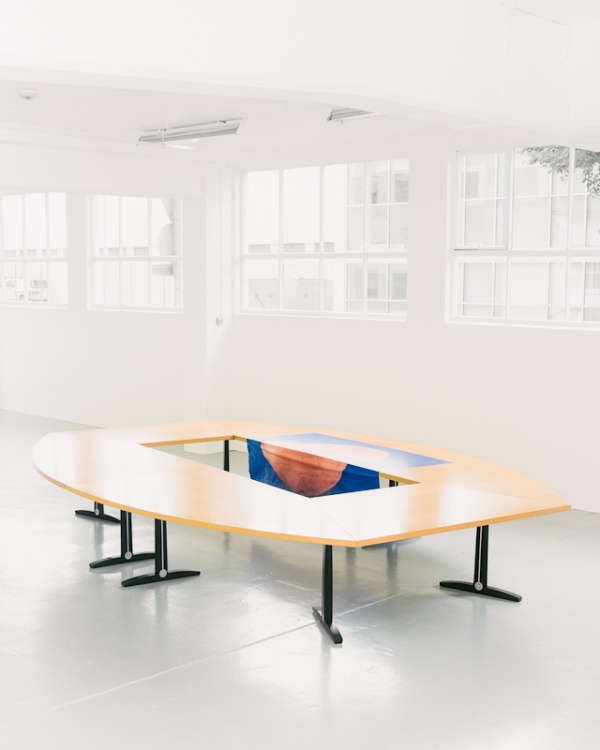 Photos by Erik Sæter Jørgensen
–
–
Chosil Kil: Hyde Park
Dear Chosil,
I'm so sorry. I wish you didn't need to smoothen this page of A4 paper you printed and folded so neatly just hours ago – now feeling its grain pass under the most distal portions of your reach. Already, an ulnar deviation of your right hand finds less friction on the greyeen surfaces of the tray table wedged above your knees, aluminum hinges tottering almost imperceptibly beside the frost-rilled window of an A330. Having these things said to you to this way, you might be tempted to pause… perhaps flip through the duty-free catalogue wrenched from the seat before you, roll ink into the gawky architectonics of block lettering on a landing card. Is it time for one more in-flight meal to fill the sprawl between time zones? Would you like another sparkling water? Go ahead, mouth it eccedentiastically: "no ice."
How nice to have the window seat and settle into the somnolence of flight. So easy… the familiar comfort of watching the ground pattern itself towards abstraction. Though this time something's different – more uncontained and obscure than you remembered it. You don't, for instance, recall this tramontane scramble of clouds. And, why in the world is it so dark? After all, it's always sunny skies on Google Earth. Looking down, you were prepared for the horizon's disappearance by a quasi-natural visual paradigm: the bird's eye view that peregrinates across a billion browsers. No big deal, we can concede that a peacock's plumage only iridesces under certain skies. But this is a different set of contingencies altogether. What you're seeing isn't a queasy mélange of photographs twined and torqued by an endless pull of topographic data. Functionally? Let's not even go there. An aerial view resembles avian vision about as much as the letter O approximates a yolk. There's something perhaps absent in all this pareidolia, isn't there?
Look, maybe the problem is that we've never met. I know a spot where we could, if you're so inclined. Vaguely unrelieved, but it's not exactly nowhere: the kind of placeTime Out might accord ???. Be assured, it's perfectly comfortable, and it's right there at 51.5086° N. Its longitude? Well… trust me, you couldn't miss it. You'll see it, maybe sense something other: a park bench not far from the entry to an altogether varying regime of optics and ideologies. Subjacent, in '65, The Ipcress File popularized the first scene shot in an underground car park. Someone passing by might tell you that it's not far that London felt their first fluttered visitations. You'll have heard them: Rose-ringed parakeets as they unsettle a sovereign management of the natural world. Unbelievable too…The African Queen's long nuit américaine. Add this to the list of things demanding downward-canted glances: la perruque, parquetry, parks, and so forth.
Okay. So, what I wanted to tell you can't be said in a language of my making. But, I can proffer a glossary with no words for definitive origins and detached gazes. This is a parakeet index – an alternate language of Hyde Park to complement your own:
Warble
Want-free being
Fweep
Lulz
A ck-A ck-A ck
^ Manic-pixie +1
ARK! ARK! ARK!
Reterritorialisation
Y-elp/FWEEP
Cries that are coined neither by the tongue nor by the lips
Alex Ross
–
until 27 October 2012
–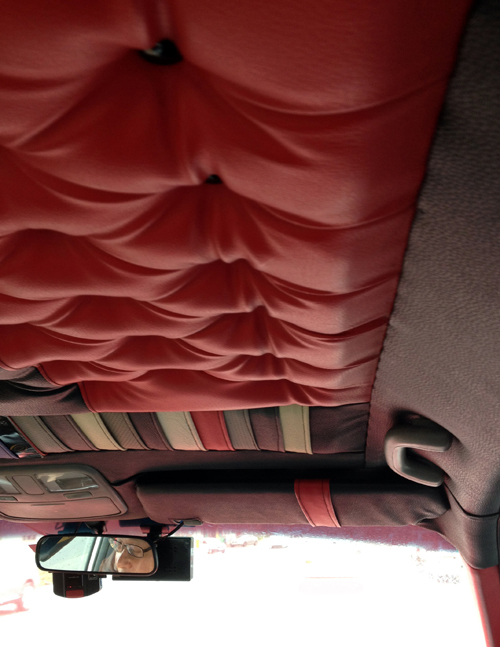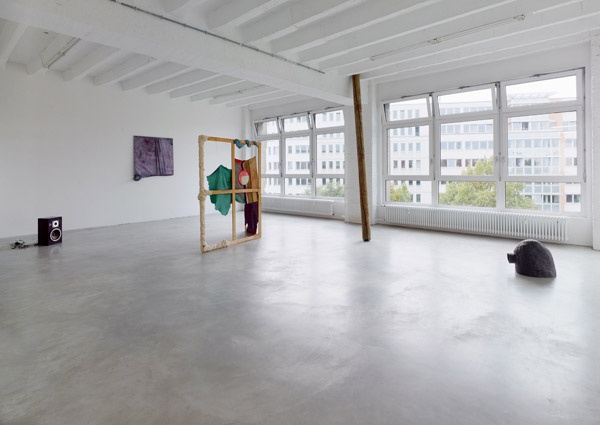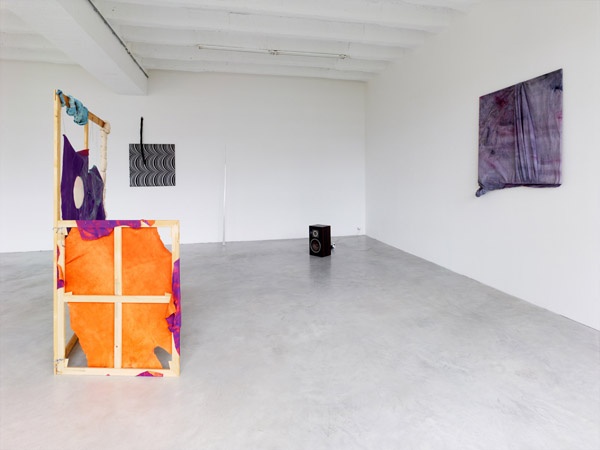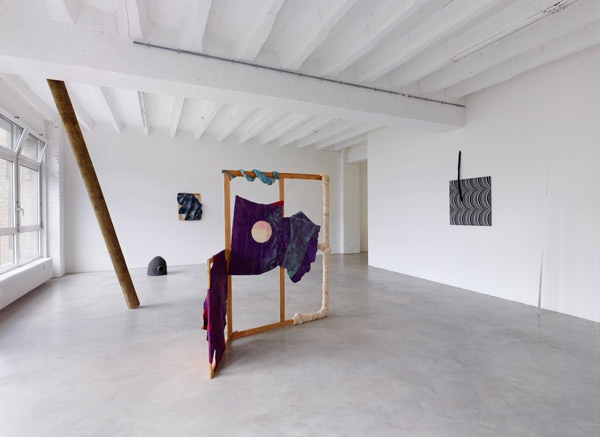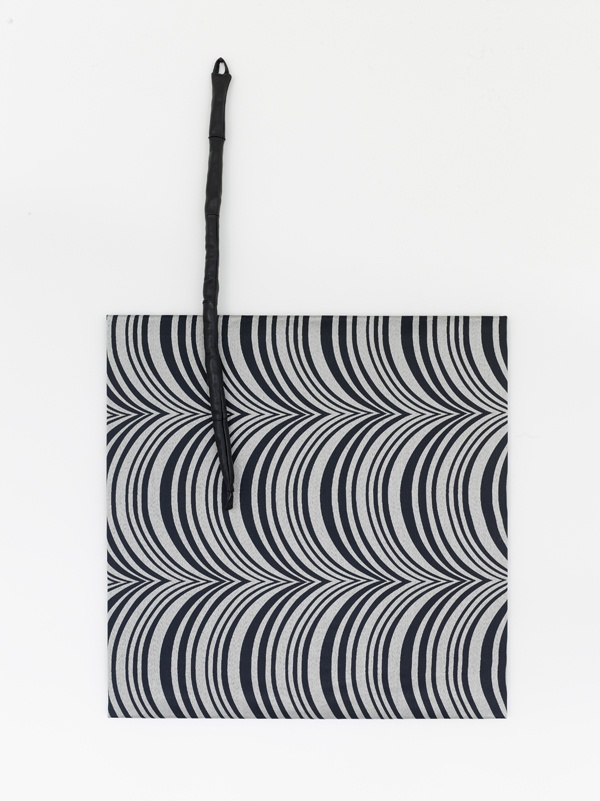 51.5086° N, 2012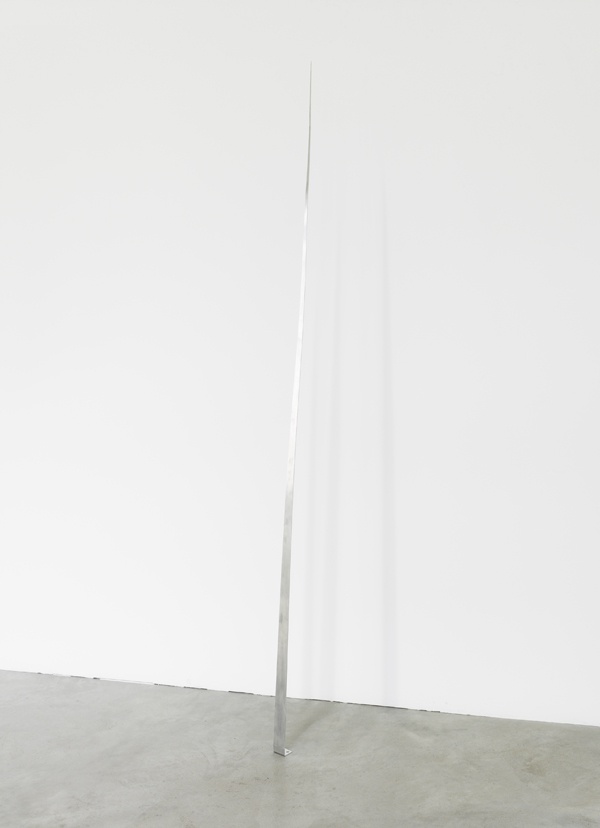 Return Ticket, 2010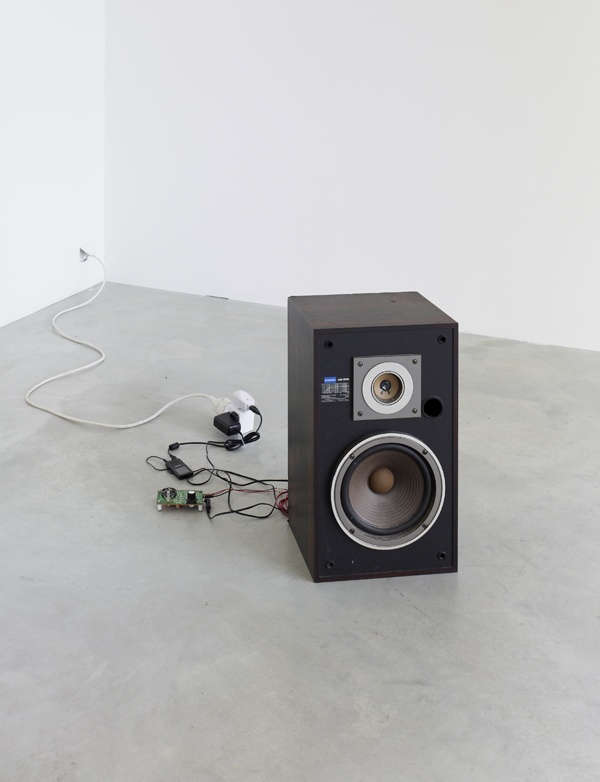 Scramble, 2012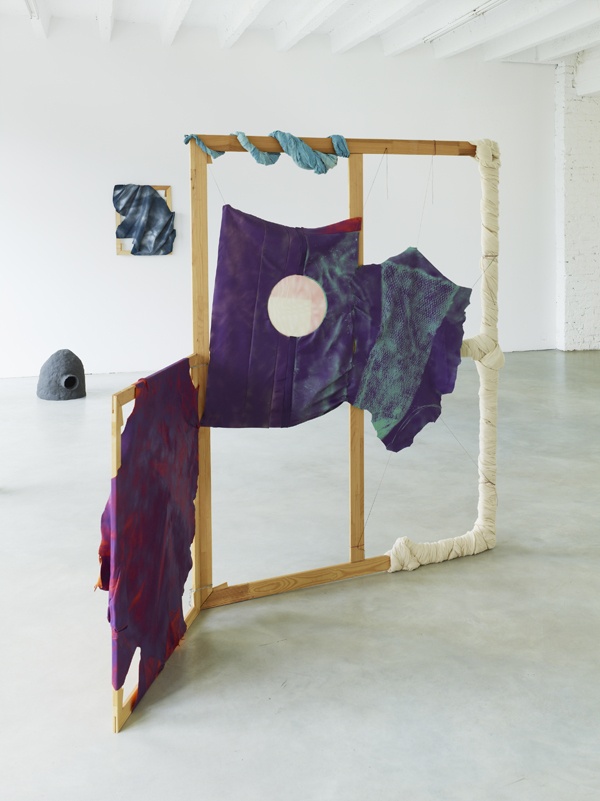 Serpentine (detail), 2012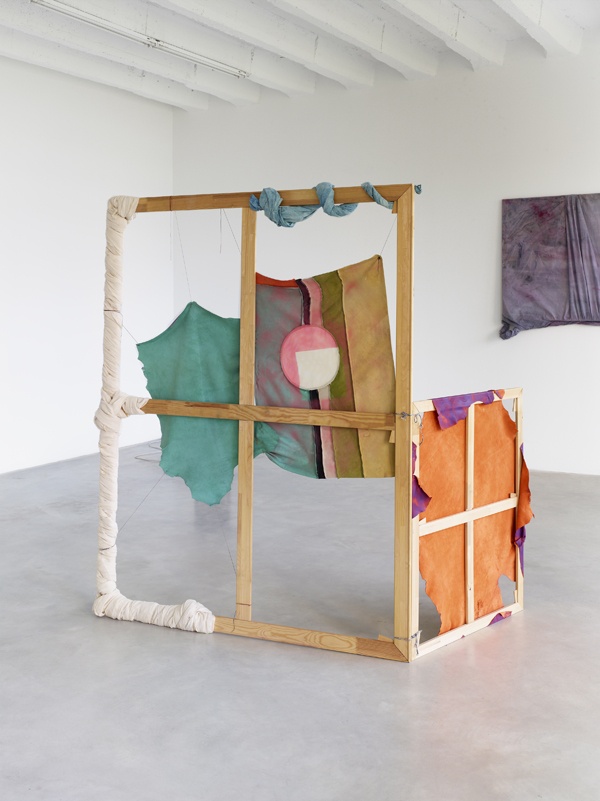 Serpentine (detail), 2012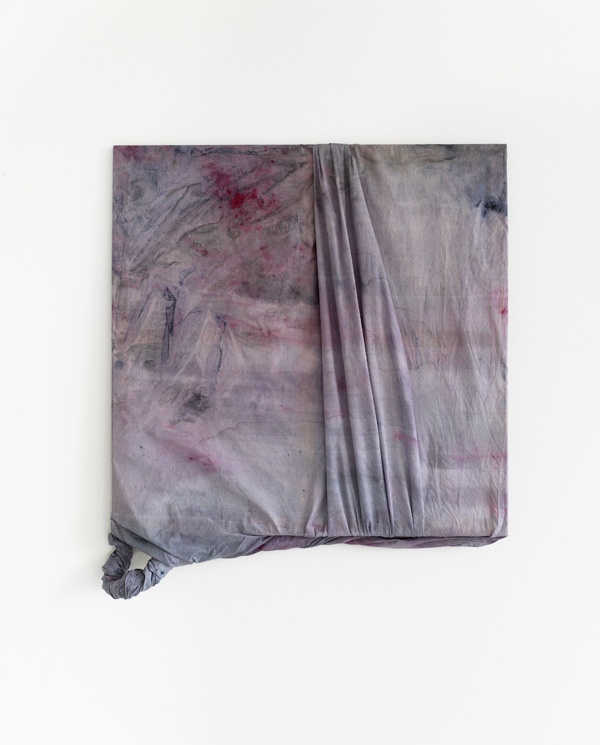 Plum, 2011
?, 2012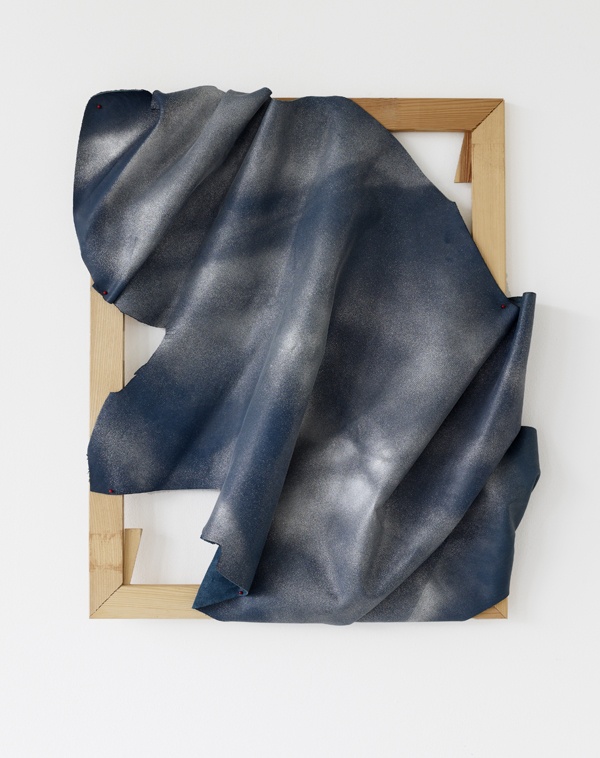 No Ice, 2012
–
All images – Courtesy of Galerie Opdahl, Berlin