REVIEWS
Opinion: How Janek Simon Is Changing the Way We Think about Art, Computational Animism, and "Synthetic Folklore"
Close
1
2
3
4
5
6
7
8
9
10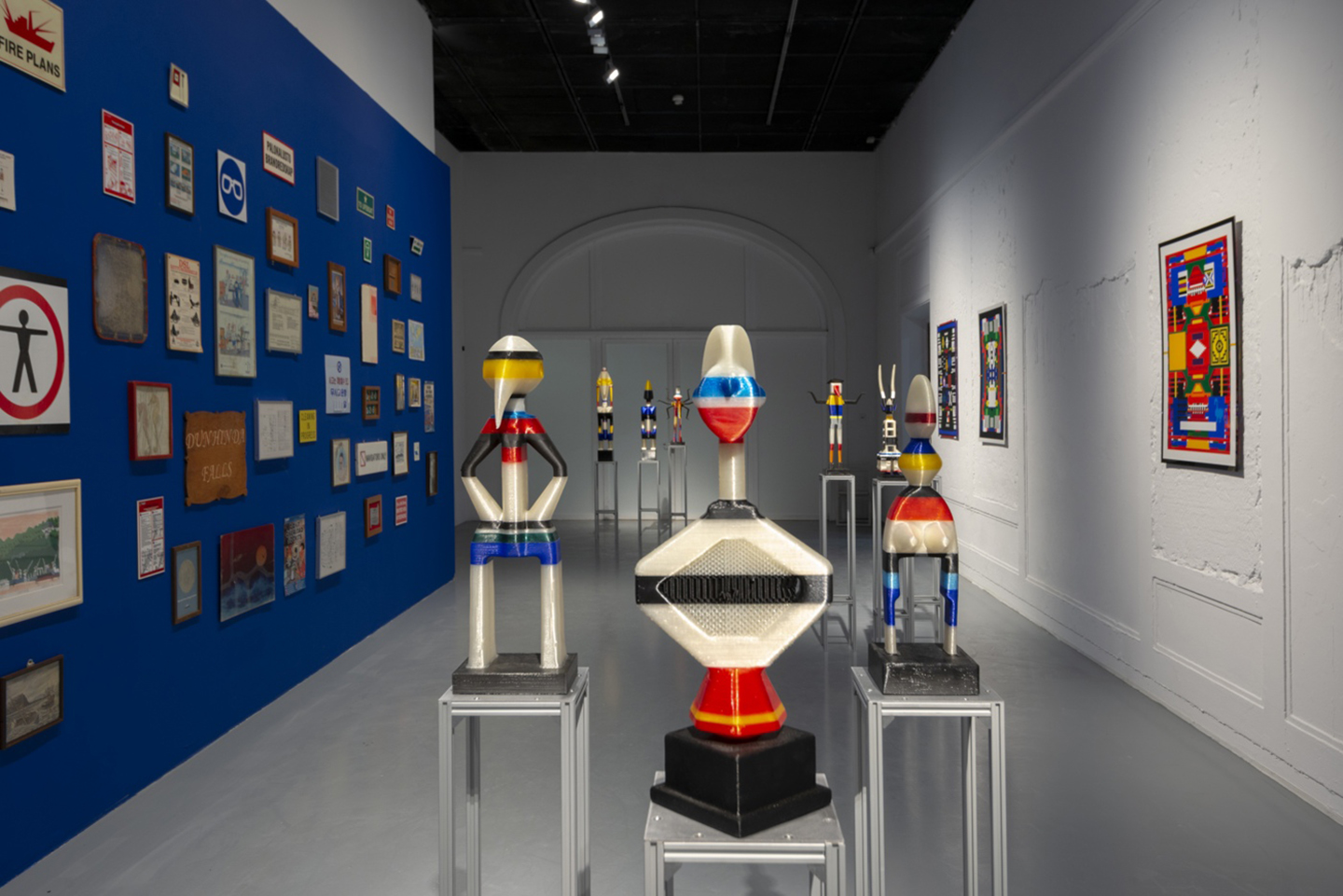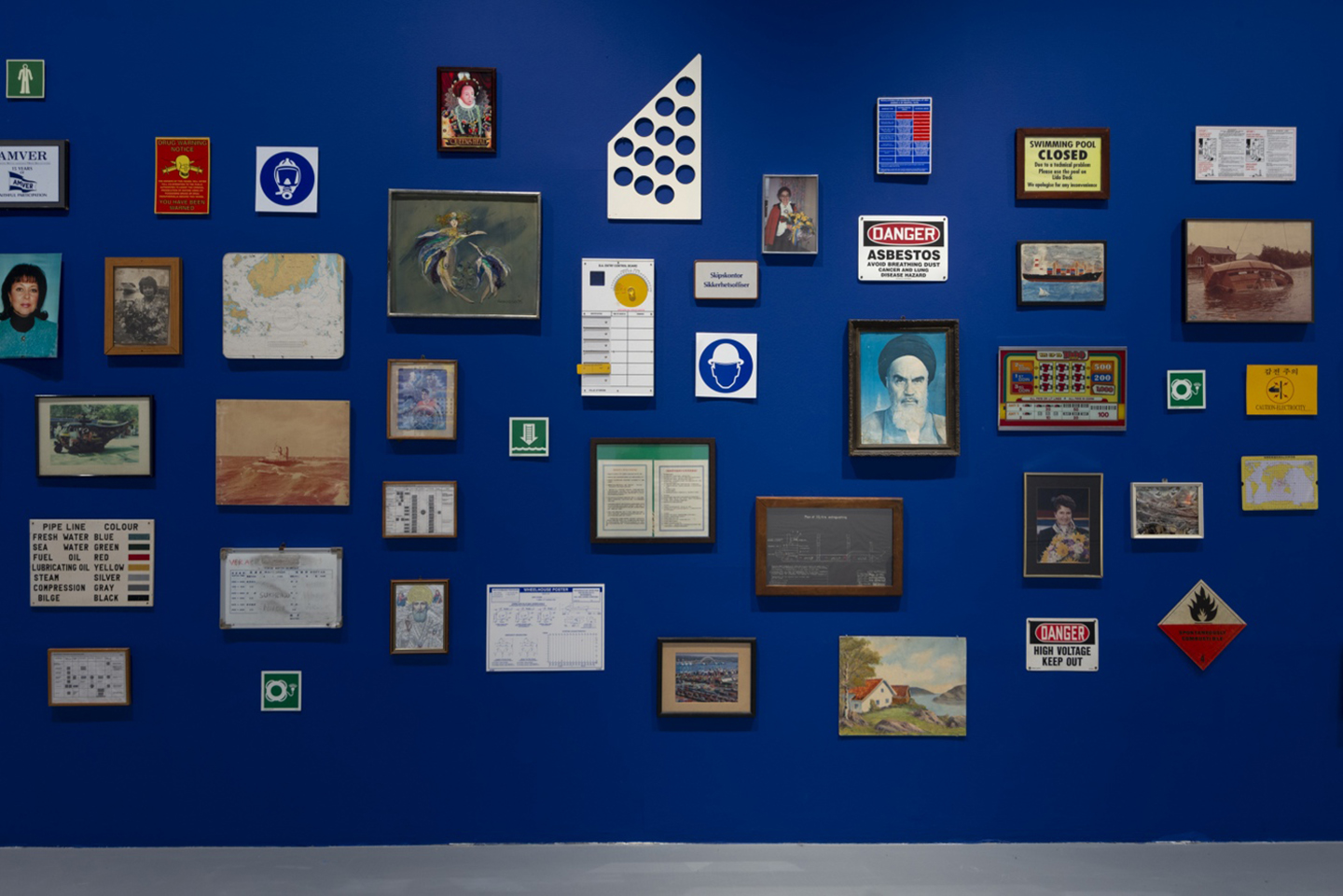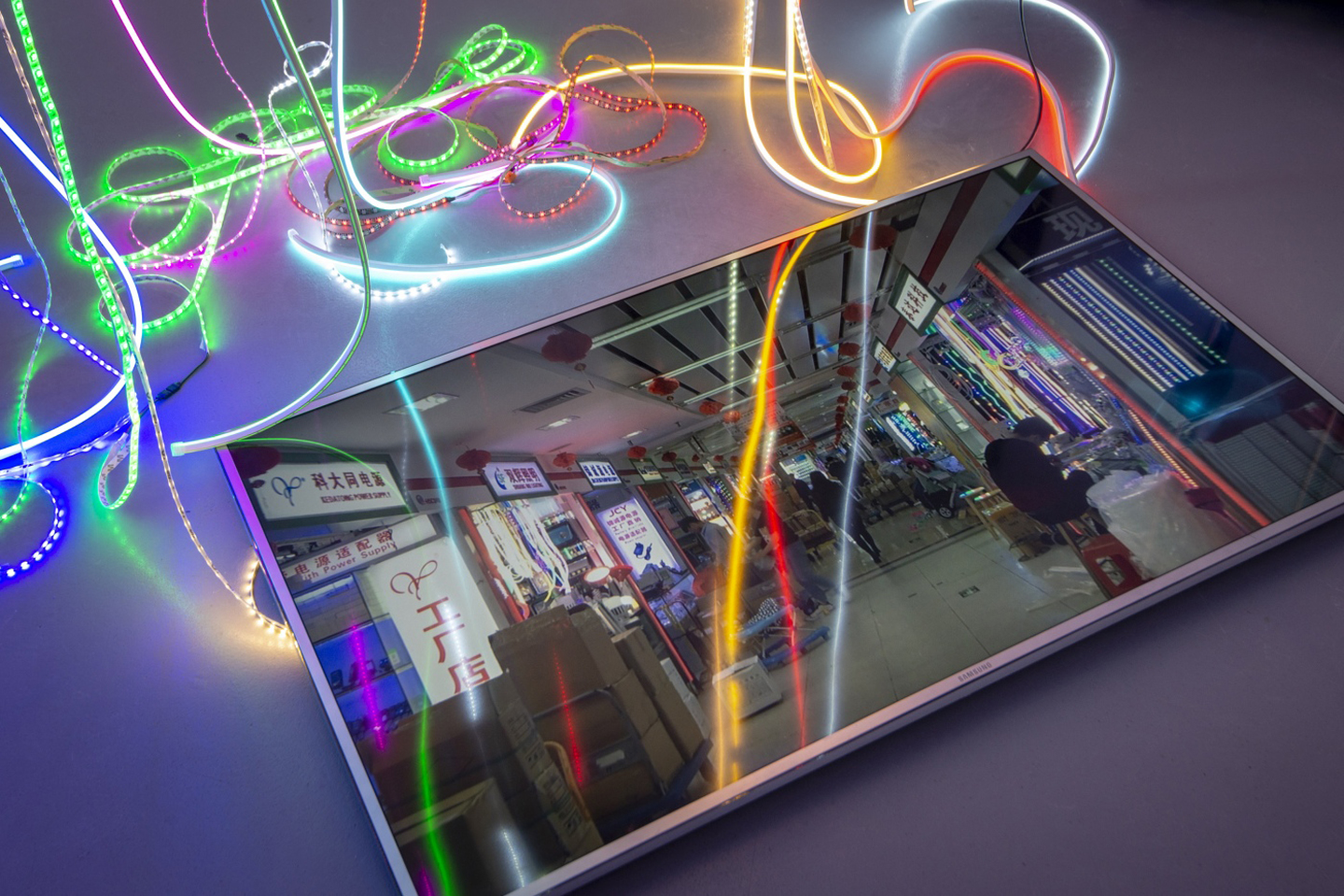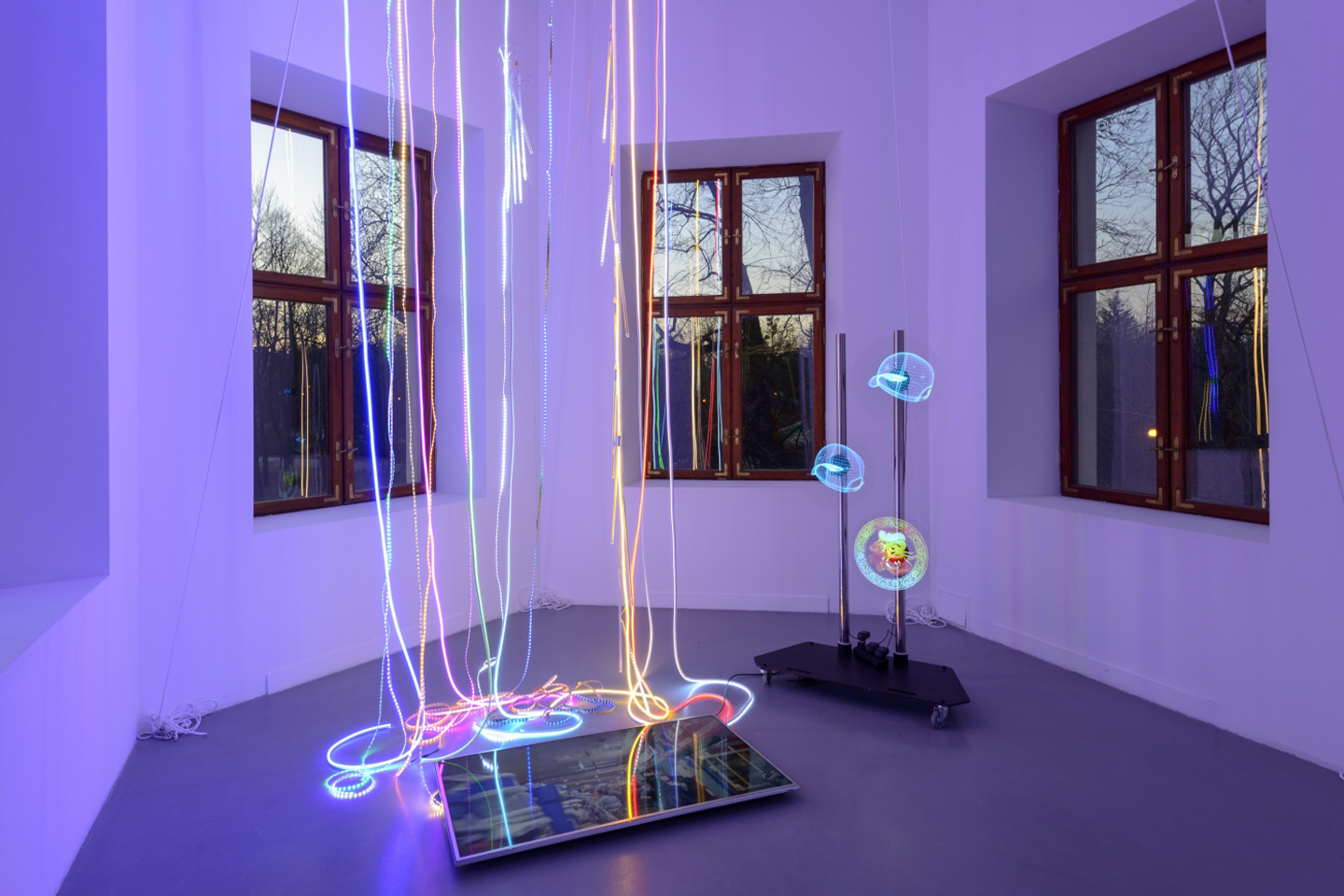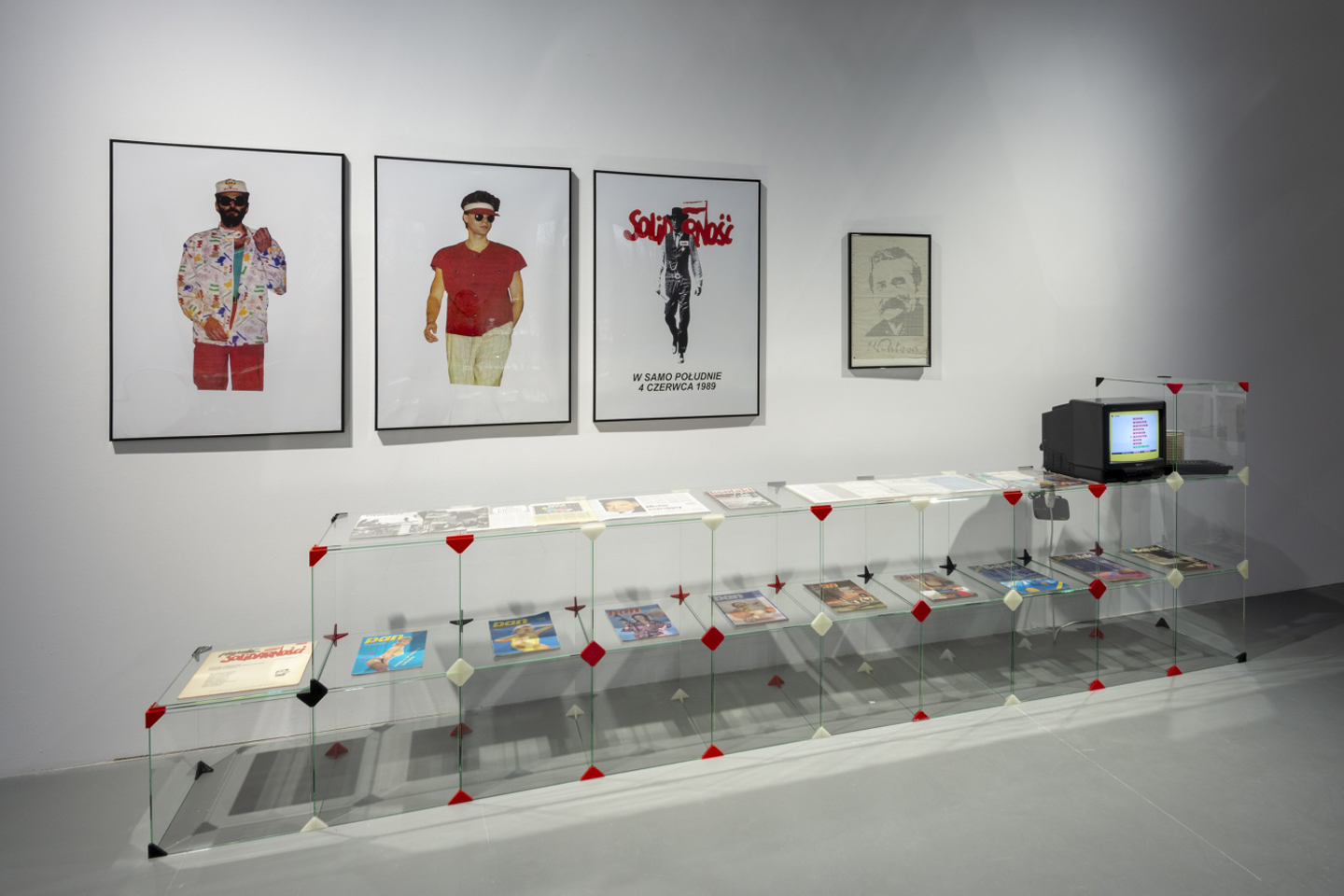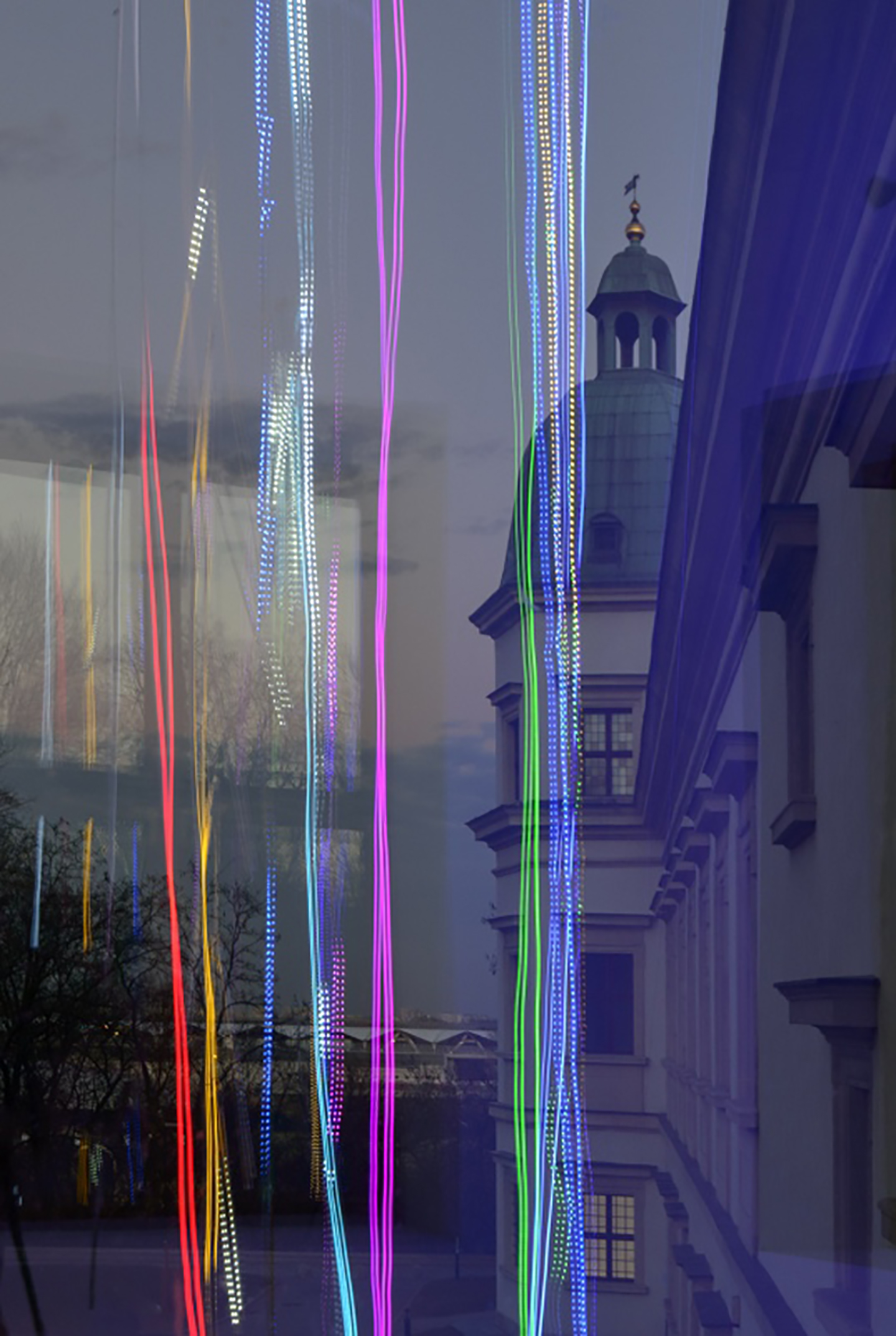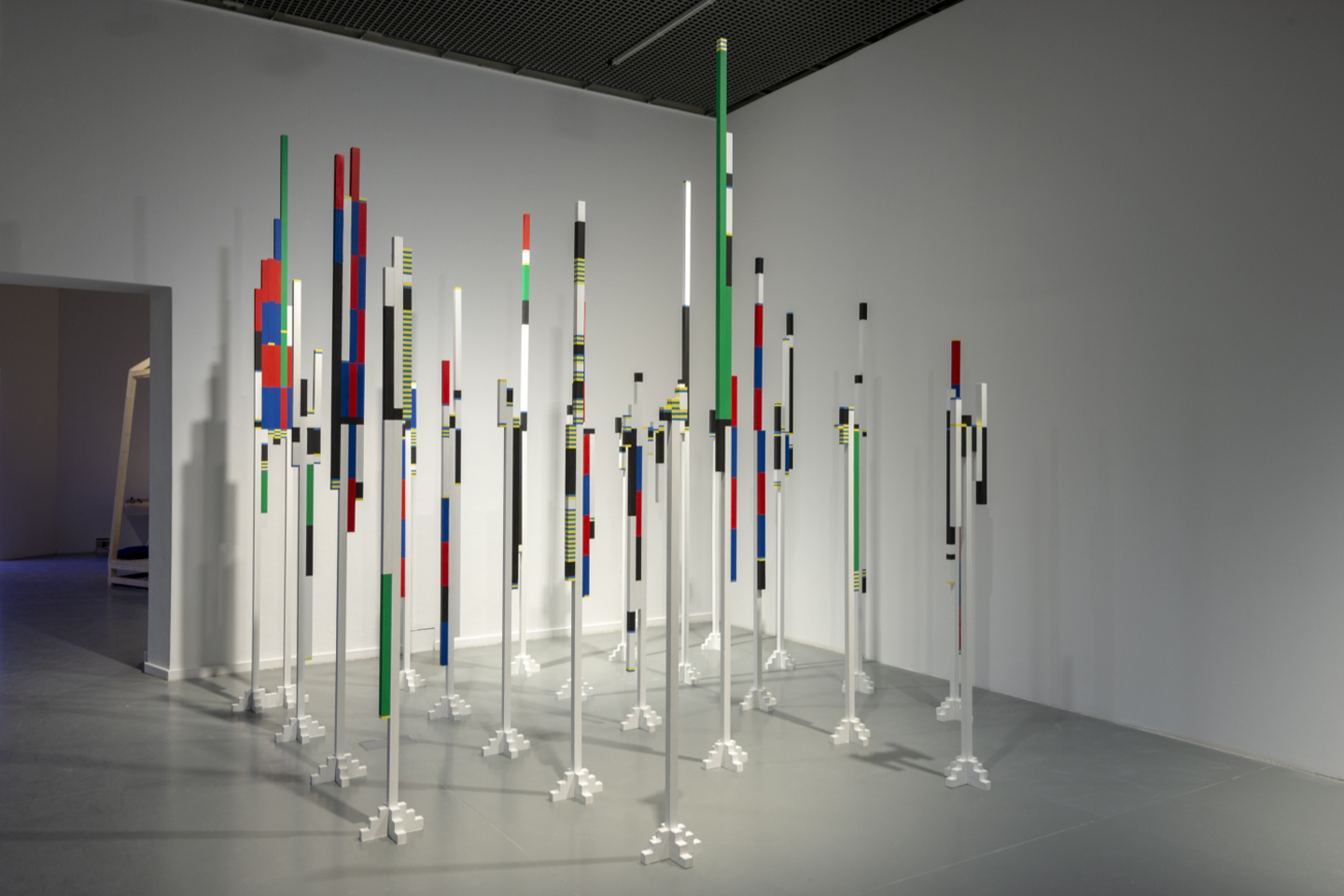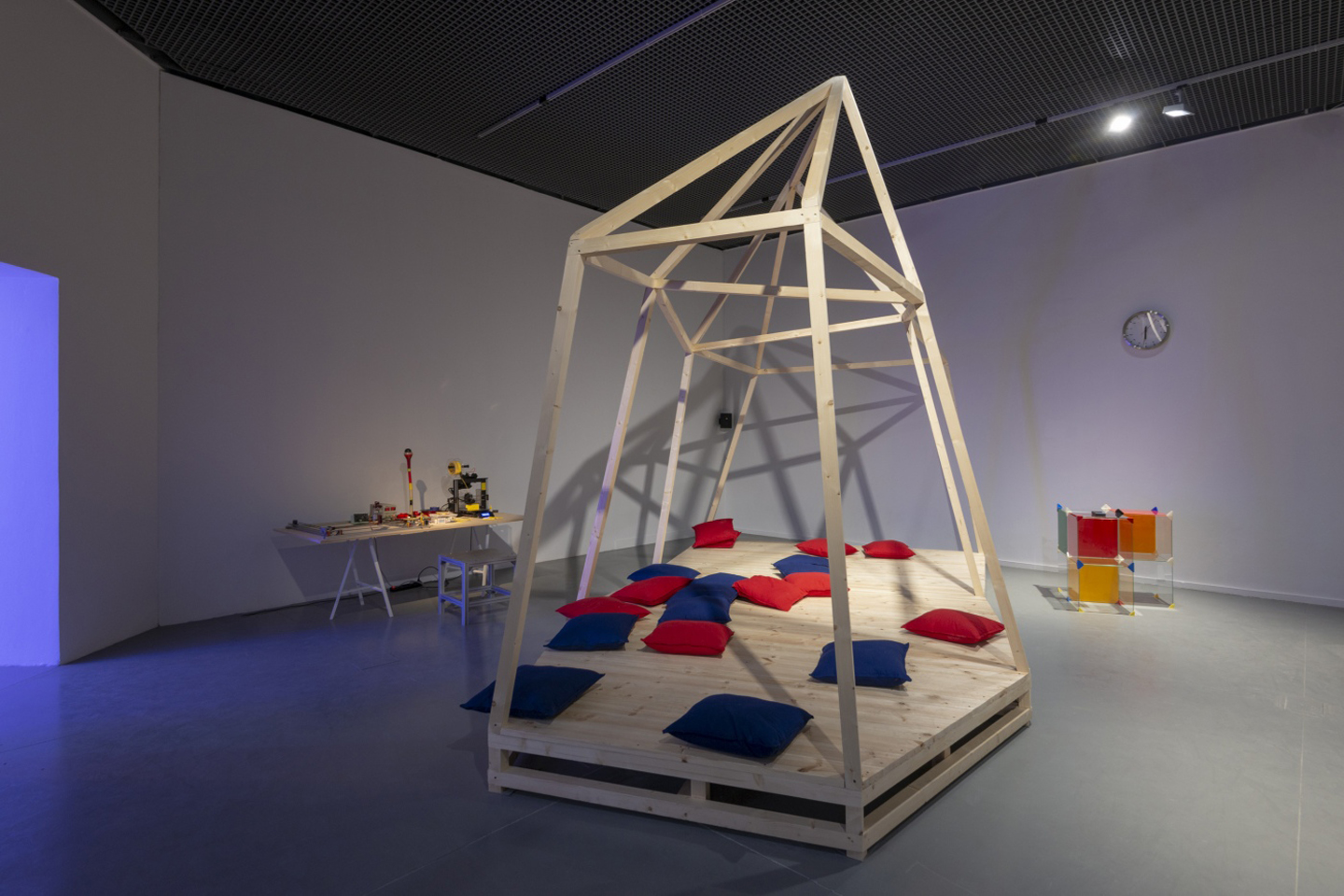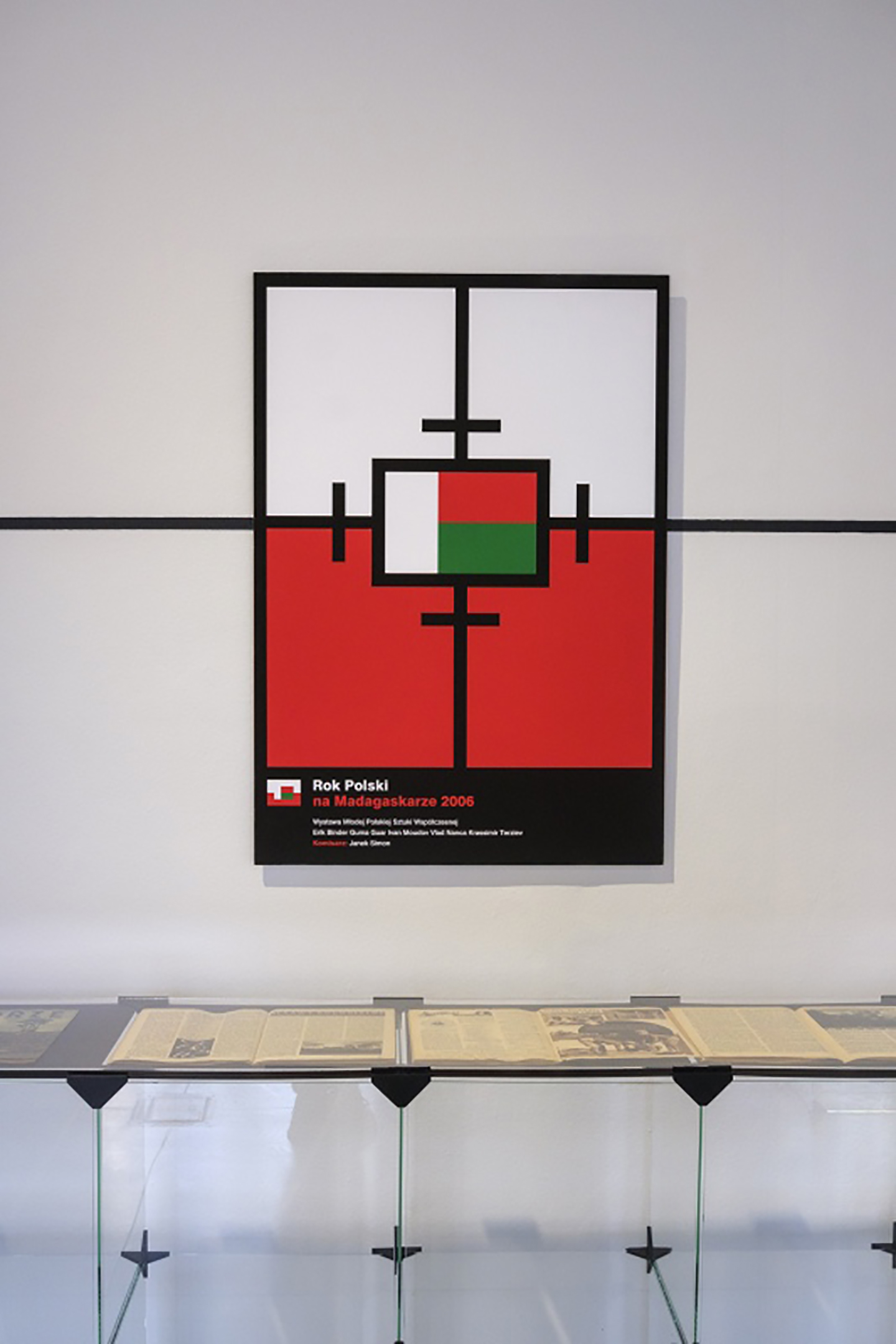 by Dorian Batycka
A new exhibition by the Polish artist Janek Simon at the CSW Ujazdowski Castle in Warsaw asks us to
re-examine the role of technology in creating potentially dangerous social outcomes.

Ted Kaczynski, the convicted Unabomber who sent dozens of explosive packages to technophilic colleagues, was right about one thing: technology is consuming us. Today, the idea that machines can think and even display human characteristics is linked to what media theorist and philosopher Matteo Pasquinelli calls "cognitive capitalism," the idea that we are now just as much under the control of Google's power and monopoly via their invisible algorithm, PageRank, as we are under the control of similar "Big Brother" practices like we see in China, where mass government dataveillance is prefiguring the introduction of social engineering software, a total lack of privacy and political censorship.1
According to Pasquinelli, machine and organism are at the center of a hitherto misunderstood cybernetic paradigm, which he says overlaps with twentieth-century studies in neurology and philosophy, mathematics and the evolution of augmented and artificial intelligence and machine learning, or what he calls "computational animism." If the Internet and the field of cybernetics are indeed vectors of a new geography, as Pasquinelli claims, then how can artists hack, navigate and appropriate these forms today?
After digesting several pancakes of Pasquinelli, I rolled up to Janek Simon's retrospective at the CSW Ujazdowski Castle with a pocket full of drugs and a kaleidoscopic lens. Entering it, I first encountered, aptly, a room of abstract mosaics I could marvel at. This room was connected to several others each based on different themes from Simon's oeuvre. From globalization, political geography, artificial intelligence, financial speculation, DIY strategies and post-colonial theories, the exhibition is organized along the vast continuum of Simon's various interests and passions.
According to the curatorial text, "Synthetic Folklore raises questions about whether and how artificial intelligence can protect us from the pitfalls of homogenization, xenophobia, and essentialism." A point I couldn't help but read as amenable to Pasquinelli's position that we are confronting today what is an ontologically different substrate of capitalism, defined more as within a creative stage of production, where networks of open-source collaboration have given way to a discursive new materialism. The show begs us—the viewer—to look at parallels between life-forms and machines, at the fabricated textures of mythological legends long-since forgotten, to geographies of human exploitation along globally fragmented production lines, Simon seems to be asking: where do we go from here?
Simon's exhibition at the CSW presents the artist's largest and most comprehensive body of work to date. Curated by Joanna Warsza, the latest exhibition at the CSW feels like an extra-disciplinary arrival to a hitherto unrealized do-it-yourself technological utopia, immanent to open-ended and natural systems, reflecting on what I saw as art's capacity to elicit and construct interactions between spatial research, economic interest, cybernetics, and politics.
Entering the exhibition one is immediately confronted with a series of "mosaics" Simon has created specifically for it. These works are constructed with machine-learning software Simon programmed himself, which appear at first glance to be simple, colorful abstractions, but which actually contain motifs synthesized and combined from Africa, South America, Europe and Poland. Standing in front of Simon's 3D printed mosaics, done in bold colours, two questions inevitably come to mind: Where does the hand of the artist end? And where does that of the machine begin? No longer bound to rigid, art historical definitions of abstraction, in these works what we encounter are new forms that employ an ethos of DIY cybernetic materialism, indelibly connected to the picture-making potential of open-source coding networks and their potential to create new art/machine hybrids.
In turn, Simon's mosaics seem to ask: what can the algorithm create? What are the possibilities for new potential synthetic forms? The mosaics almost felt pre-Byzantine to me, forms that have yet to realize their peak-Renaissance. In the long continuum of things, 3D printed mosaics are relatively new, and could perhaps be to materialism and mechanical picture making what linear perspective was to the Renaissance, a significant departure from earlier (Byzantine and pre-Byzantine) two-dimensional icons.
Simon's mosaics surround what is known as his 'first artwork' from 2002, entitled Carpet Invaders, a riff on the classic video game Space Invaders, a game in which a player moves along a horizontal access shooting away objects as they enter the screen. Only here Simon has replaced the spaceship in the original game with an ornamental 19th century Caucasian rug, not unlike something you might expect from Slavs and Tartars, who examine using both critical themes and humorous themes alike, subjects like history as an expression of cultural geography and Otherness, providing amble fodder to aesthetic and cultural processes that can continually be (re-)negotiated and (re-)constructed.
Initially trained in sociology, Simon has, for the last fifteen years, been traveling the world as a means of bringing art into the fabric of everyday life, using both technology and what he calls "anthropogeography" to look at culture through the prism of social research. In doing so, Simon is working within the prospectus of cybernetics in contemporary art, albeit, interestingly, never straying far from folk and traditional cultures either. From an aesthetic point of view, this puts Simon in a difficult camp. By deploying radically different visual and aesthetic tropes, from cybernetics to folklore and ecology, Simon places himself in a paradigm that, in certain respects, recalls Stewart Brand's original Whole Earth Catalog  (1968)2, presented in a way that allows for equal doses of humour and profundity. This is actually what I like the most about Simon's works, that he is able to take on conceptually difficult themes but in a ways that do not feel overly complicated or research heavy. In Cracow Bread (2005), for example, we find a cute robotic pet crawling along the gallery floor outfitted with a loaf of classic Polish bread on its back, again referencing Simon's interest in culture clash, albeit here that of a machine (robot) /folk (bread) hybrid.
Anyway, in the second part of the show we encounter Simon's true proclivity for assemblage and works referencing post-colonialism. In several connected rooms on the second floor of the CSW, we find materials Simon has found along his travels, including objects from a ship recycling yard in India; paintings, photos, and signage from transoceanic vessels no longer in use; film posters from Nollywood in Lagos; and cheap consumer electronics from Shenzhen, China's Silicon Valley. His travels and projects take a materialist lens to these places and to things he finds, asking us to look at themes also of globally orientated production lines.
The manufacture of consumer electronics represents today a kind of symbiotic relationship between financial and manufacturing capital. And in Shenzhen, this could not be more clear. Until the late 1970s, Shenzhen was only a small market town in Guangdong Province. However, in the early 1980s, the Communist Party of China under leader Deng Xiaoping made reforms to the country's economy by creating what were known as "extraterritorial special economic zones," of which Shenzhen was among the first. On a trip there, Simon visited the Huaqiangbei  Commercial Street area, the world's largest market for wholesale and retail electronics. In the CSW, Simon has assembled an array of cheap electronics he found while browsing the market. "Sometimes I imagine the world as a network of things," Simon recalled during the opening and later wrote in an exhibition text. "Often their journey begins in China and ends at landfills in Africa. Europe is somewhere in between."
China is now catching up to the West by making innovations in terms of artificial intelligence (AI) and machine learning too, specialty technologies that China is now the leading producer of.
Recently, Chinese start-ups have begun deploying algorithms capable of tracking and controlling the Uighurs, a largely Muslim minority. According to recent reports, Chinese authorities are now using a vast, secret system of advanced facial recognition technology to racially profile the Muslim minority in the northwestern part of the country.
Speculating on the introduction of such surveillance technologies in Poland, Simon's exhibition includes an immersive neural network of several profiled Poles, made using artificial intelligence software that was fed pictures of ten thousand Polish people. Synthetic Poles (2019) speculates on the Orwellian application of this generation of technology and its ability to people-watch, foregrounding new questions about surveillance in the age of it's full-blown automation. It also poses significant questions with respect to the legal and ethical implications of advanced facial-recognition technologies and the countries and companies that deploy them. In Simon's works, which are a series of photos presented Salon-style on a wall, the faces his algorithm has constructed are blurry and not fully developed, gender bending faces not quite human. This is the result of not being given enough data to profile true Polishness (whatever that may be). In order to fully automate an AI algorithm designed to racially profile an entire group, a system must be given millions of users faces' data to access. In China, where the governments has installed close to 200 million surveillance cameras across the country, accessing a pool of data like this is now firmly within its reach, technology which they are now exporting to other authoritarian regimes around the world.
AI is by far one of the biggest and most dangerous threats to freedom today, cited by many critics as a tool for allowing total surveillance and control. In a recent New York Times article by Paul Mozur, he cites an associate at the Center on Privacy and Technology at Georgetown Law who says that its inevitable that AI will be used by someone "to repress an ethnicity,  and the likelihood of it being used by governments in highly invasive ways is bound to increase.3
Nevertheless, the exhibition feels like a psychedelic cruise down the neon-lined semio-folk-cybernetic highway of Simon's mind, bringing us to new places along the continuum of technology and it's increasingly important place in the world today. Instead of linear processes and answers, however, Simon seems to be asking us to look at technology as a byproduct of nonlinear, indeterminate forms, abstract mosaics and pieces assembling the quasi-identity of a machine-constructed society.
Synthetic Folklore gives into polyvalent perspectives looking at how long-standing issues around technology seem to be at the precipice of a new cybernetic paradigm,  one that is advancing towards new systems of centralization and control. Several decades after groups like the cyberpunks saw hacking as part of an anarcho-syndicalist impulse, almost like a space for limitless freedom and civil disobedience, the adjacent internet as we know it today is comparatively far from punk. A patchwork of fiberoptic cables owned and maintained by the world's largest and strongest hegemonic powers and corporations, what we instead seem to be moving towards—as evidenced by AI and its use by China to monitor and surveil minorities—is a world in which all cyber utopian projects seem to be on hold. Ultimately, the exhibition does little to critique how technologies like AI may actually pose significant threats today, particularly in a country like Poland which, for the most part, contains patently racist and xenophobic views towards migrants of all shapes and colours.
Accordingly, how exactly artists and curators are coming to terms with these issues will eventually require progressively higher levels of coordination, speculation and aesthetic inquiry. If today we are in the midst of a new era of power analytics and dynamics within cognitive capitalism, Simon seems to be prefiguring how algorithms of abstraction are becoming increasingly more prevalent in societies that likewise are becoming more mechanized and enmeshed within cybernetic, digital infrastructures. After all, the synthetic folklores of today may in fact become the parasitic substrates of tomorrow. Herein lies the danger, but also, like in Cracow Bread, the humour.
[1] Matteo Pasquinelli, "Google's PageRank algorithm: A diagram of cognitive capitalism and the rentier of the common intellect.", in Konrad Becker, Felix Stalder (eds) Deep search: The politics of search beyond Google (London: Transaction Publishers, 2009), 152-162.
[2] Stewart Brand, Whole Earth Catalogue, 1968.
https://monoskop.org/images/0/09/Brand_Stewart_Whole_Earth_Catalog_Fall_1968.pdf.
[3] Paul Mozur, "One Month, 500,000 Face Scans: How China Is Using A.I. to Profile a Minority", New York Times, April 14, 2019, https://www.nytimes.com/2019/04/14/technology/china-surveillance-artificial-intelligence-racial-profiling.html.
Synthetic Folklore is curated by Joanna Warsza
at Ujazdowski Castle Centre for Contemporary Art, Warsaw
until 19 May 2019