CONVERSATIONS
"Optik Schröder II – Works from the Alexander Schröder Collection" at mumok, Vienna
Close
1
2
3
4
5
6
7
8
9
10
11
12
13
14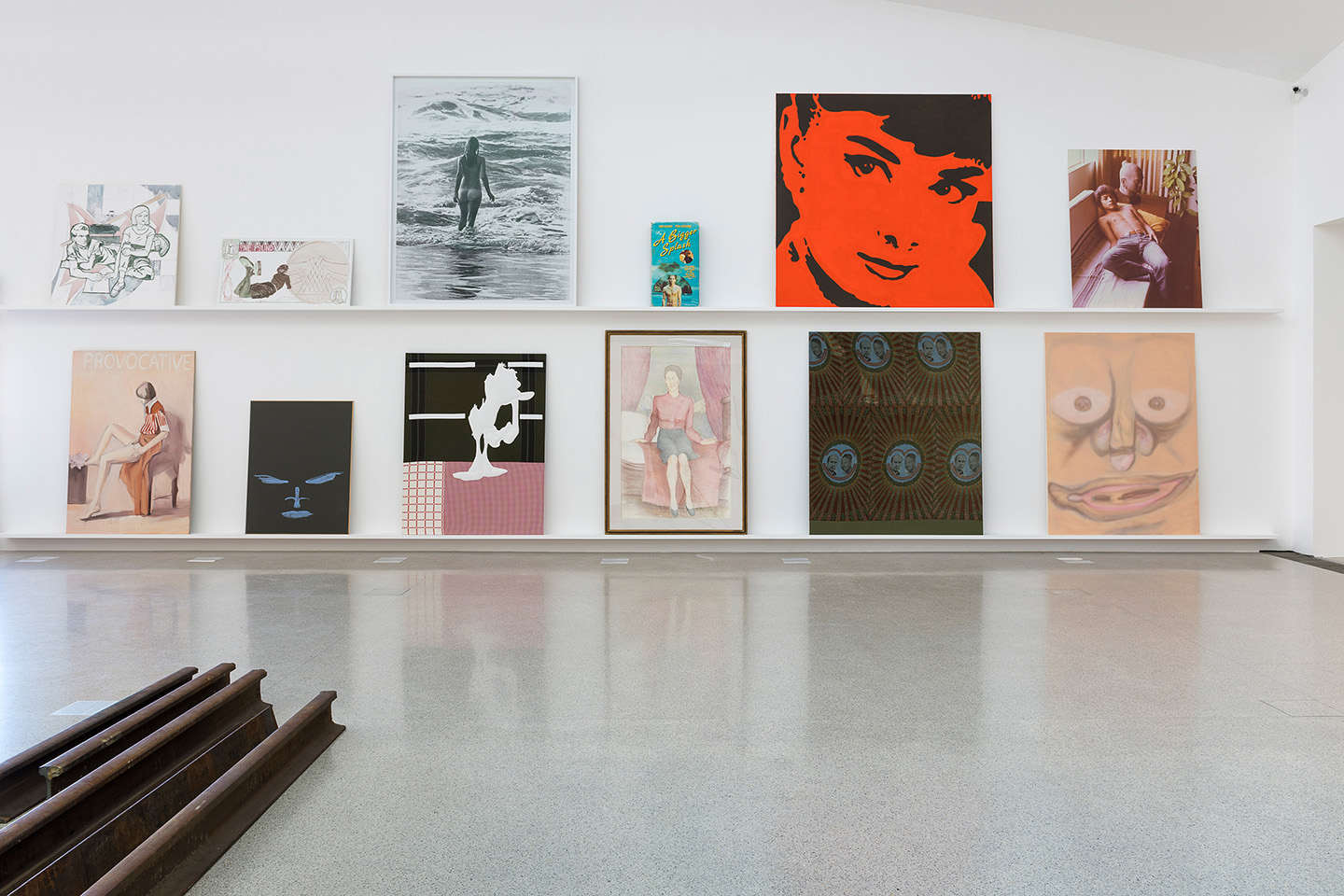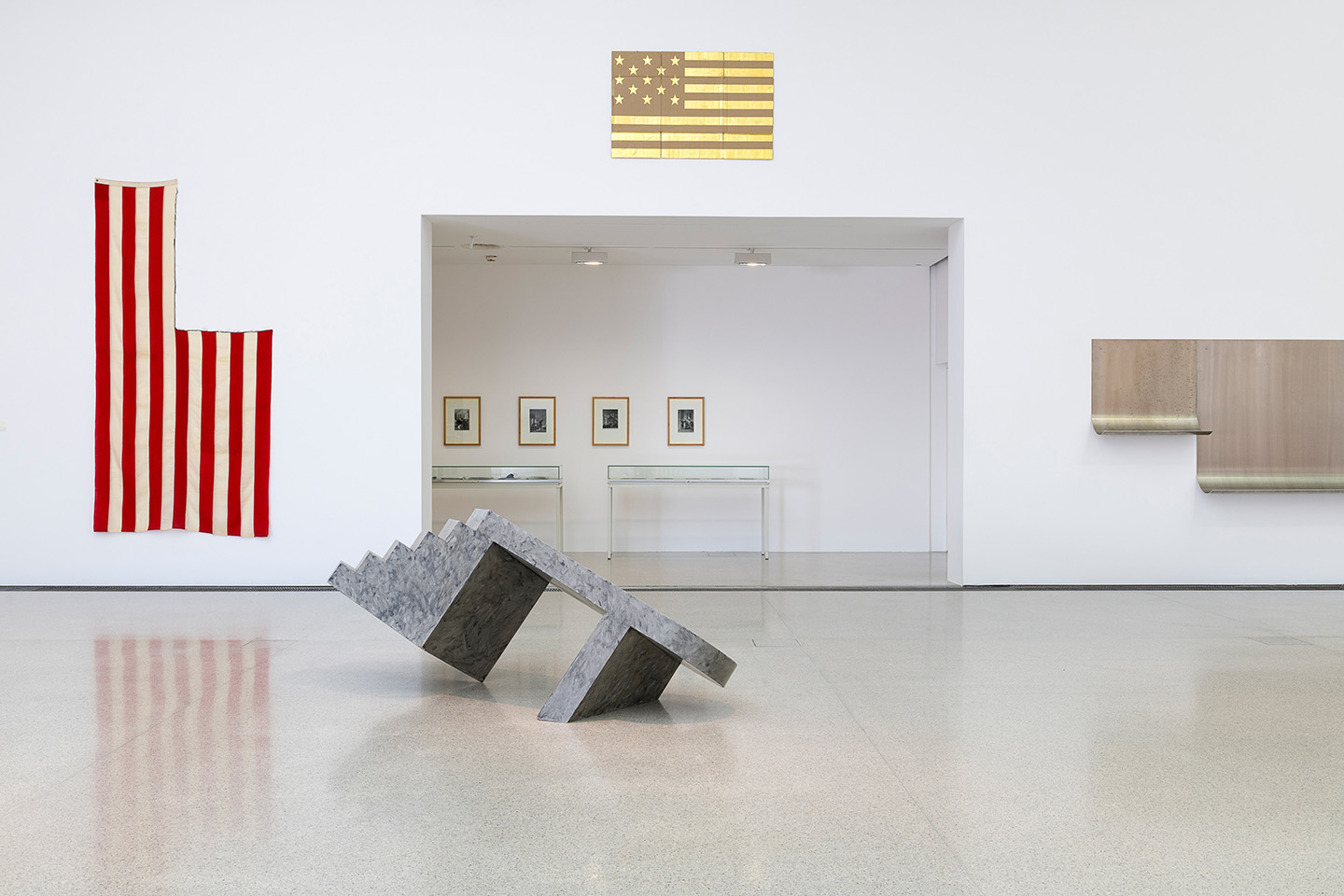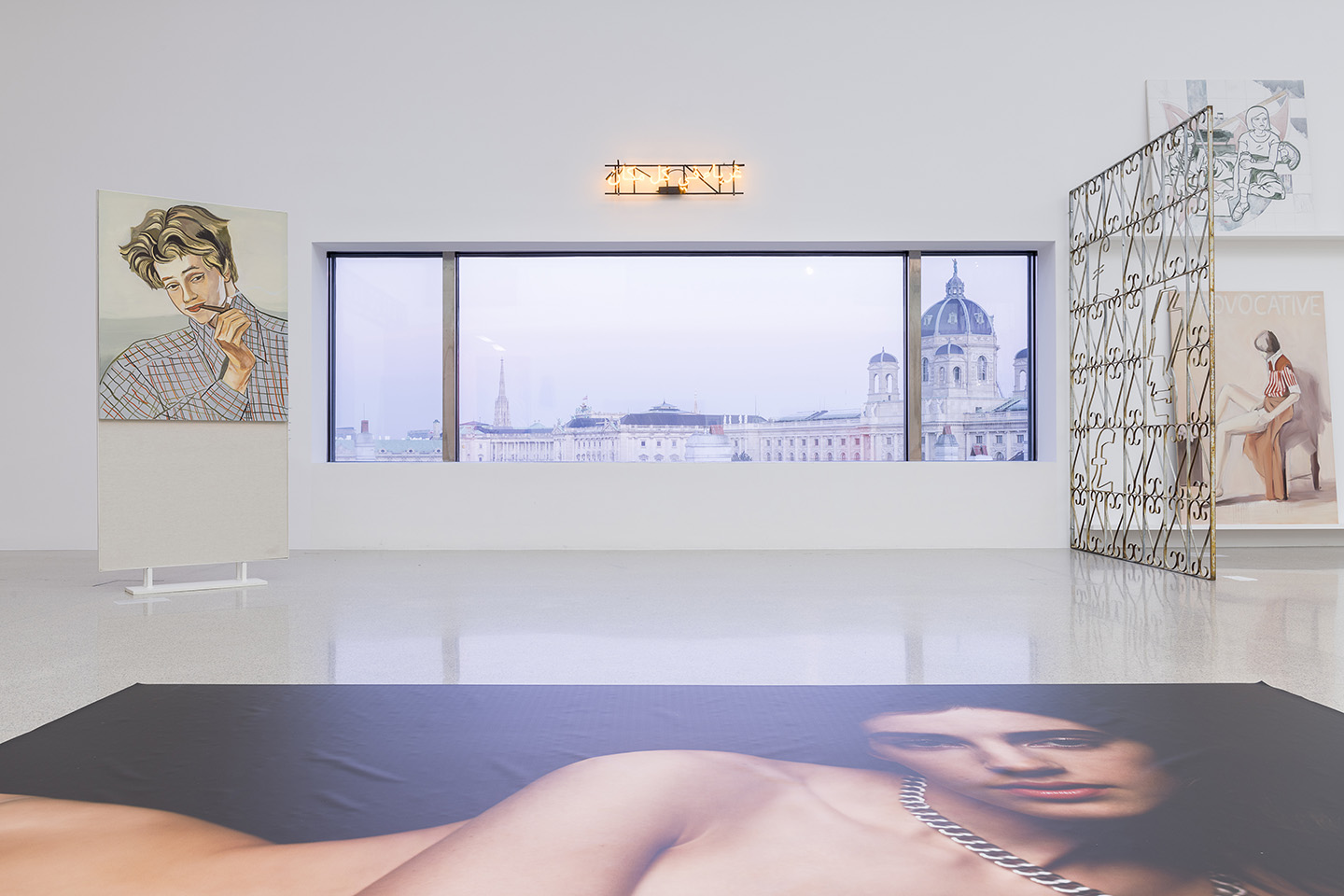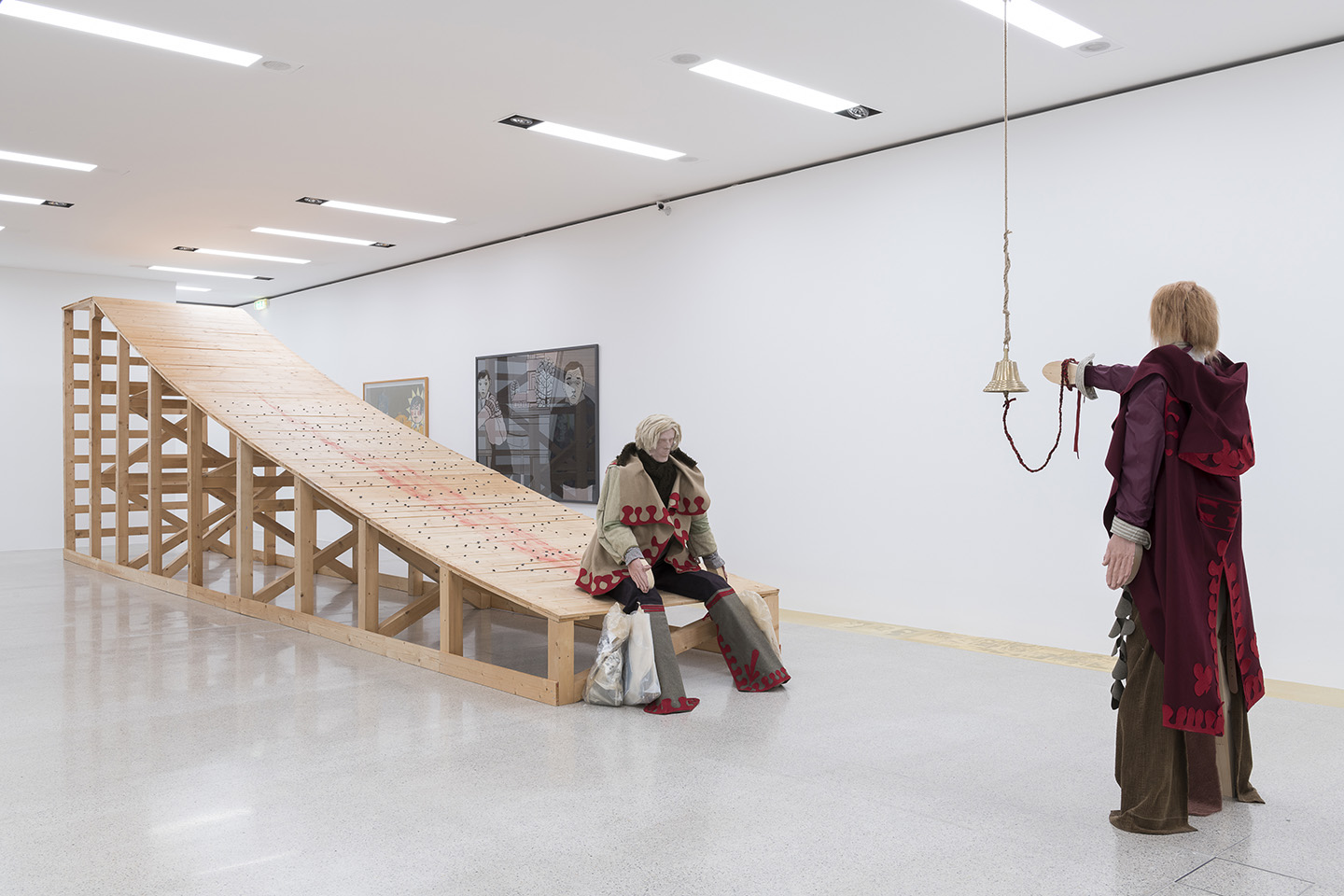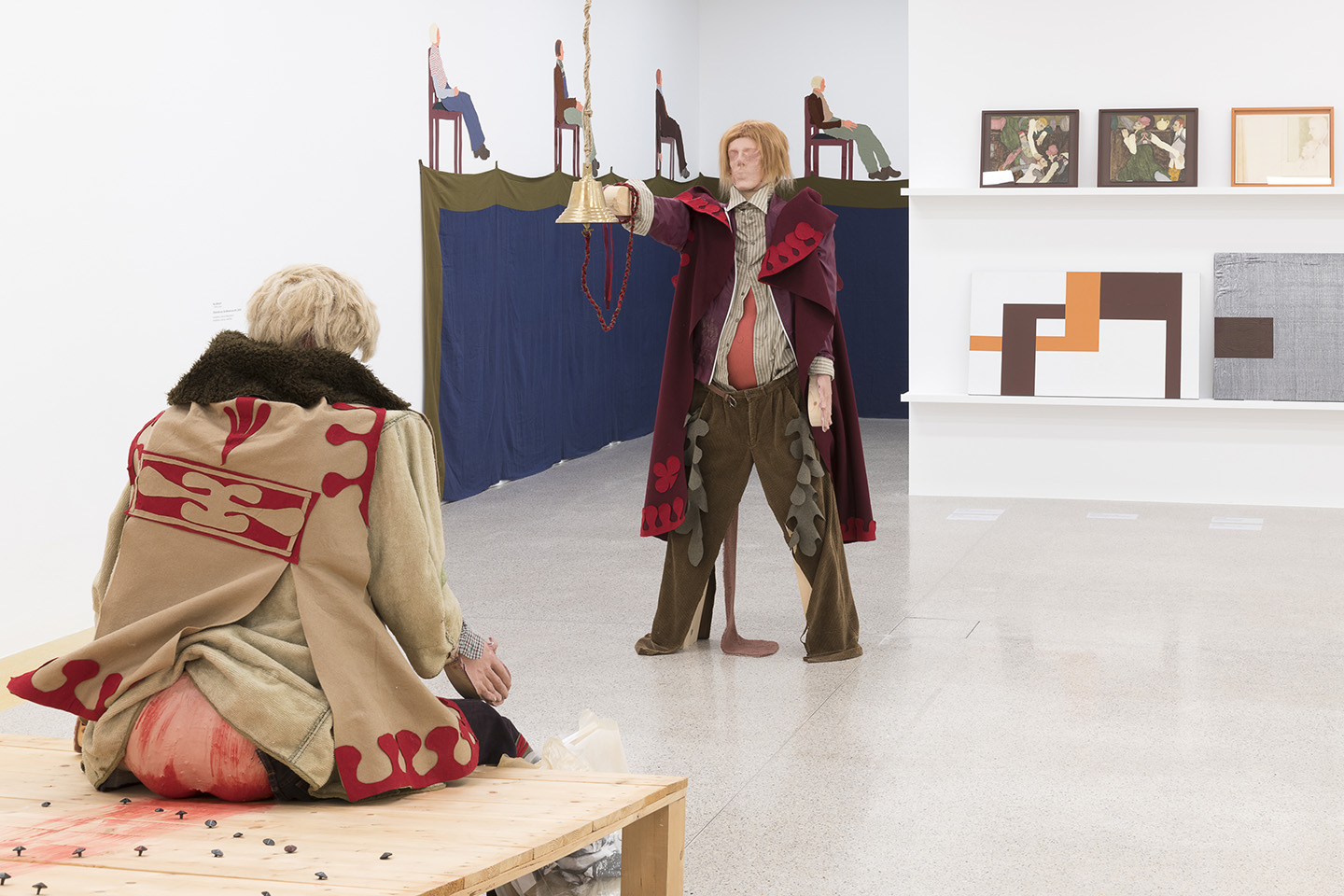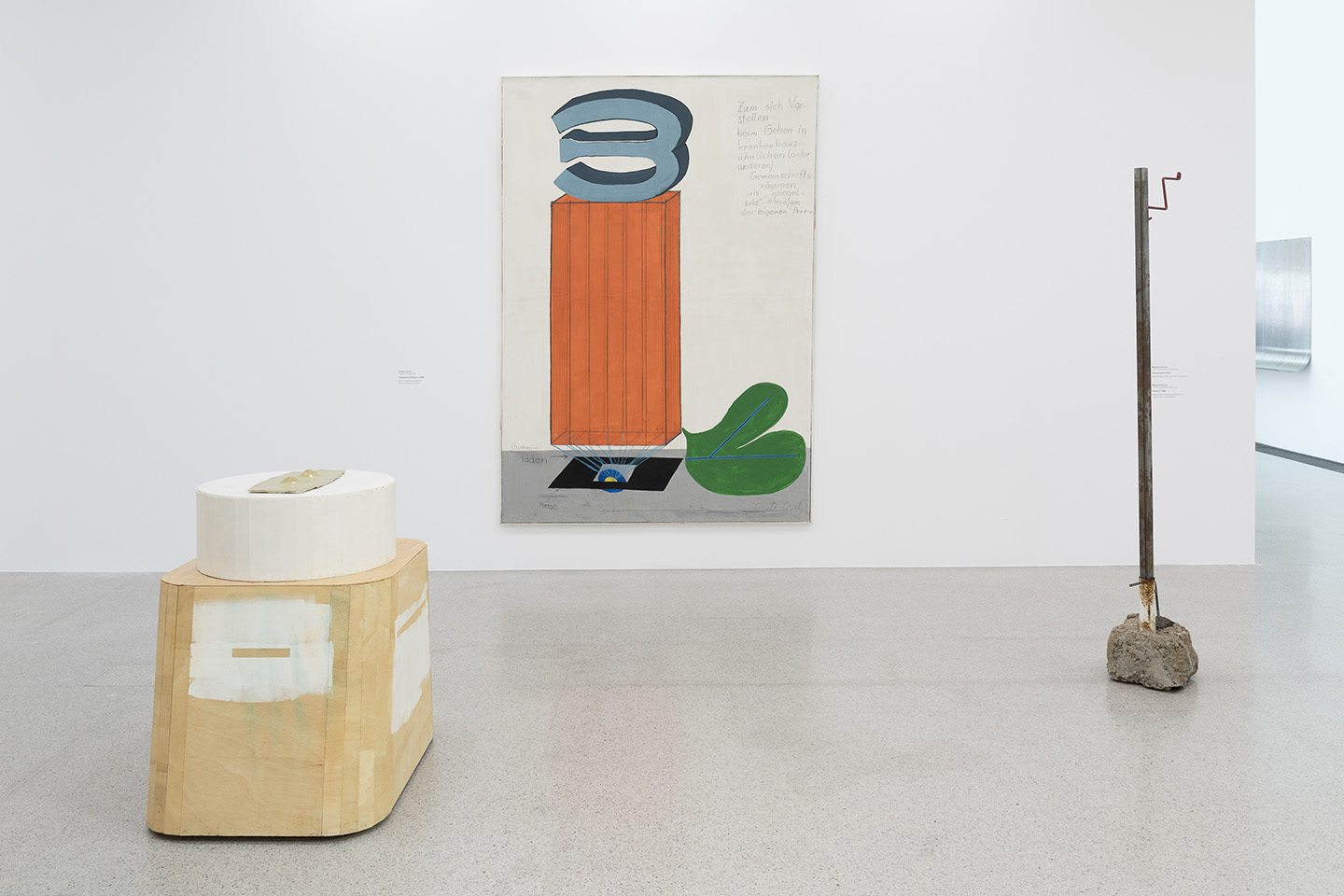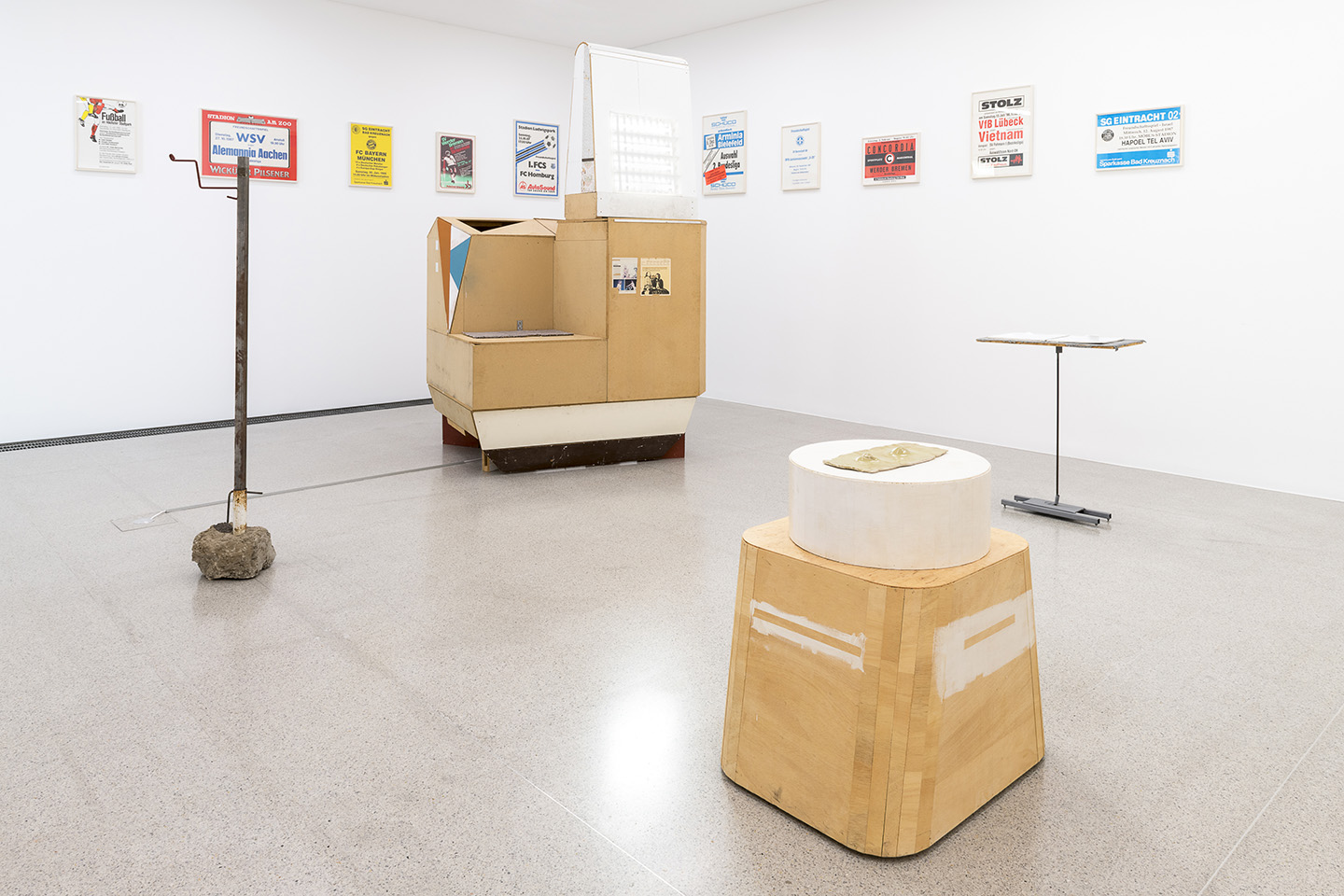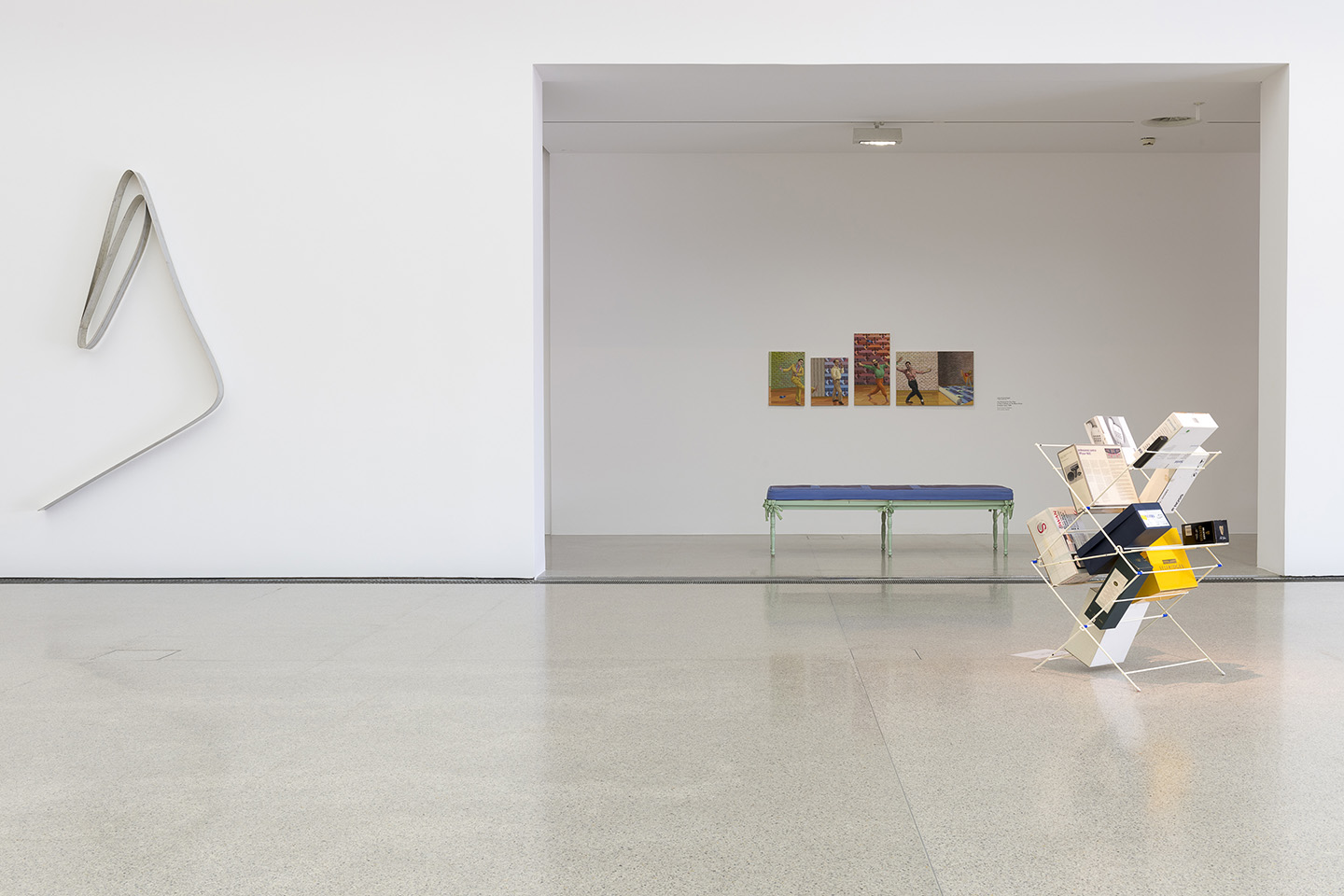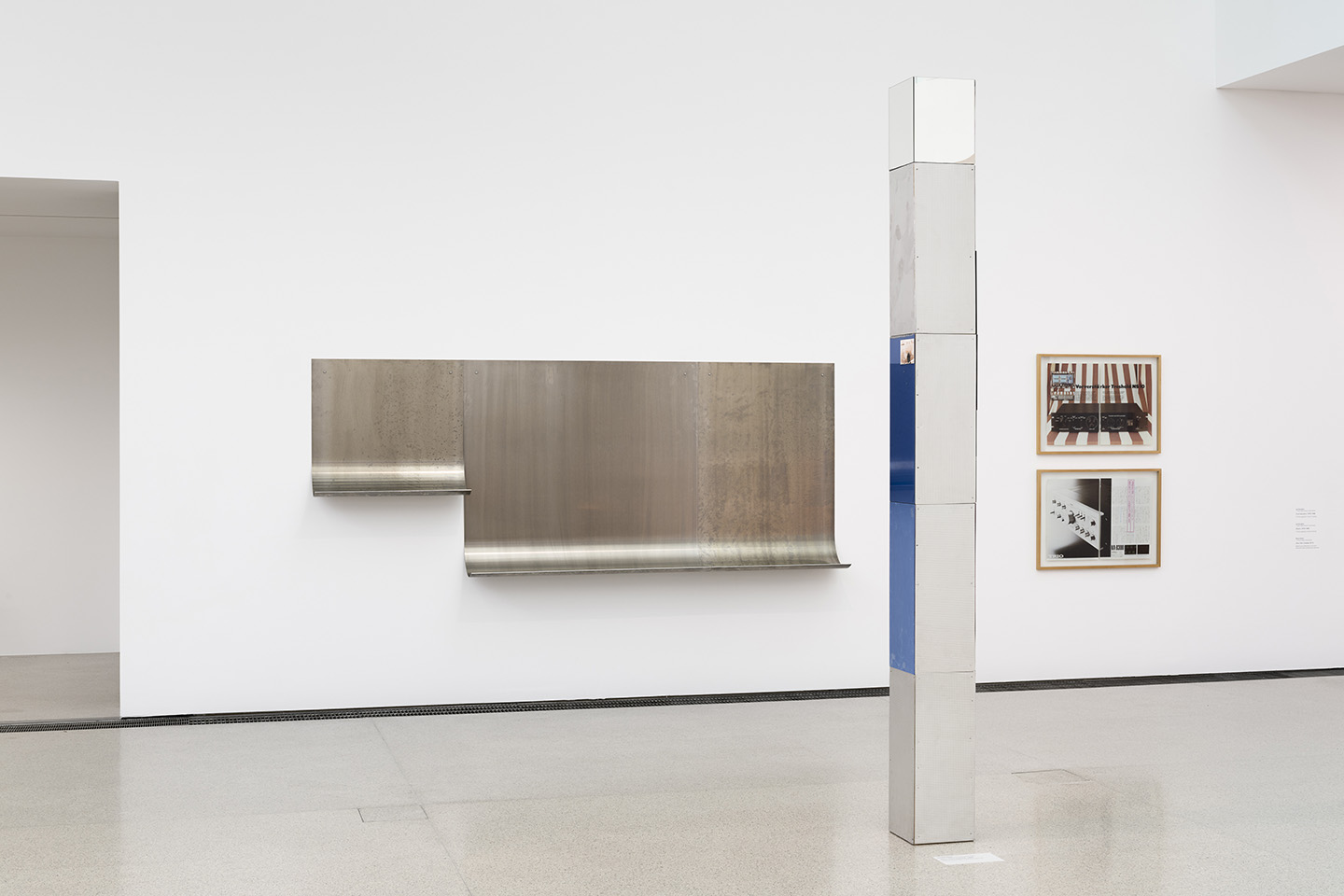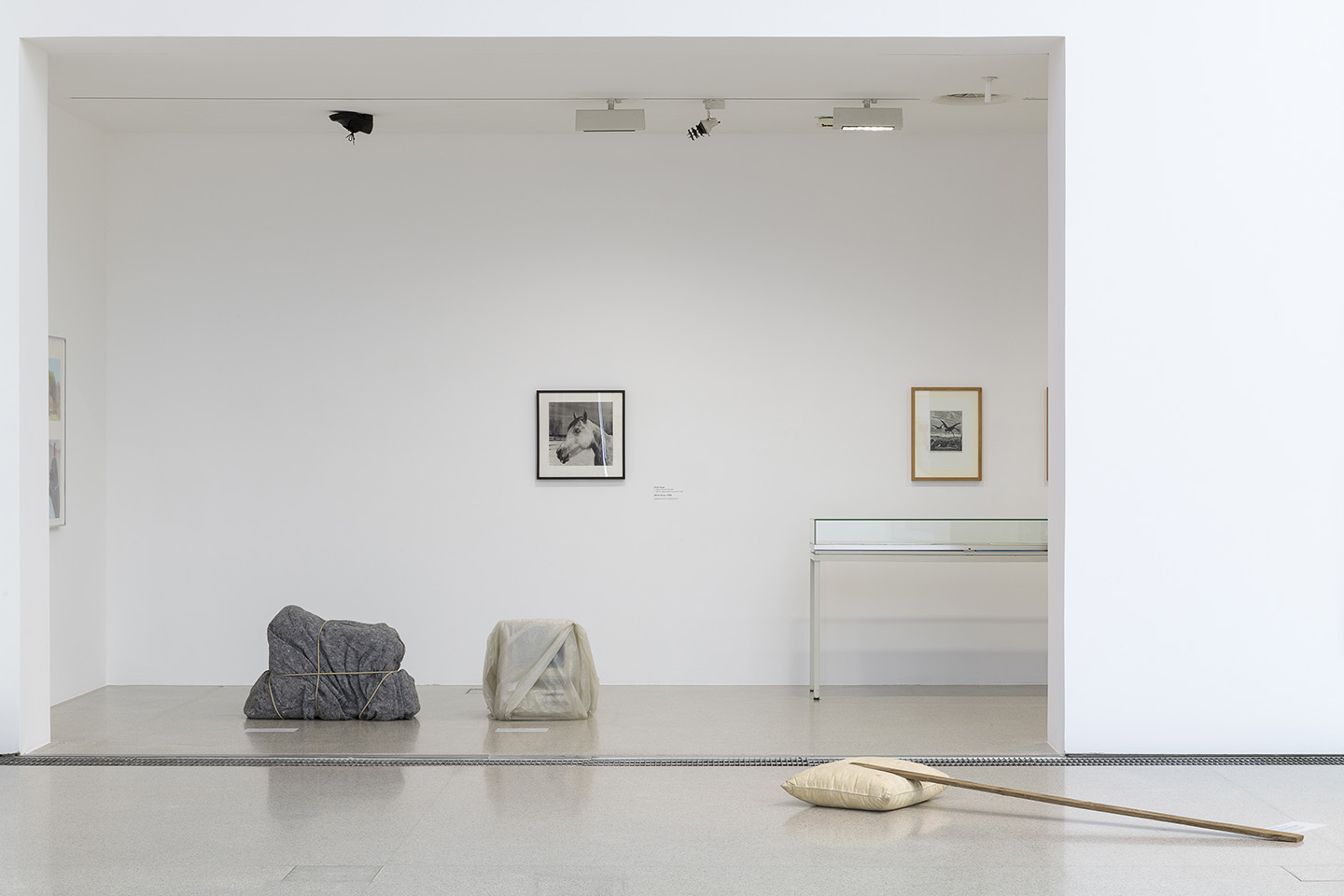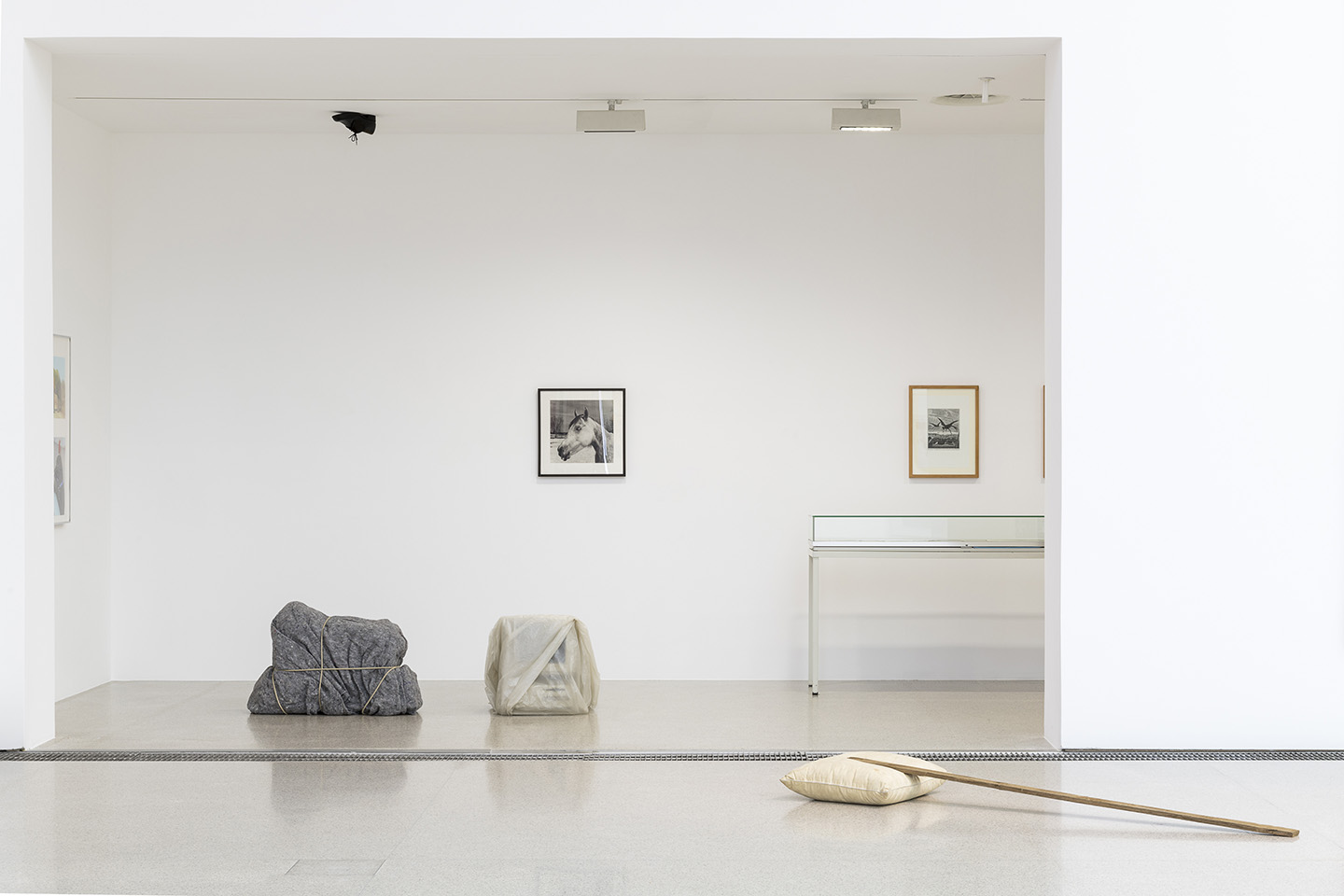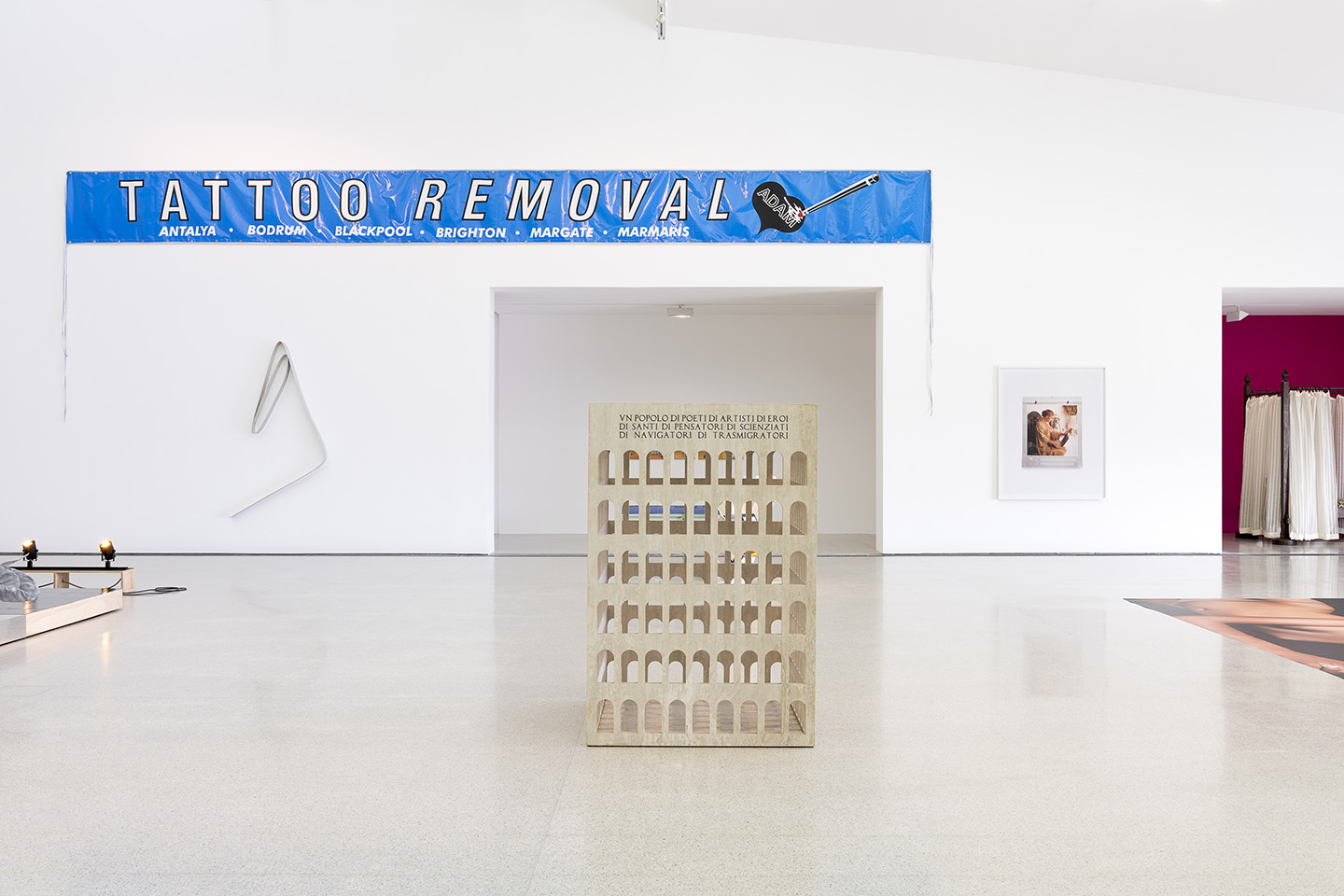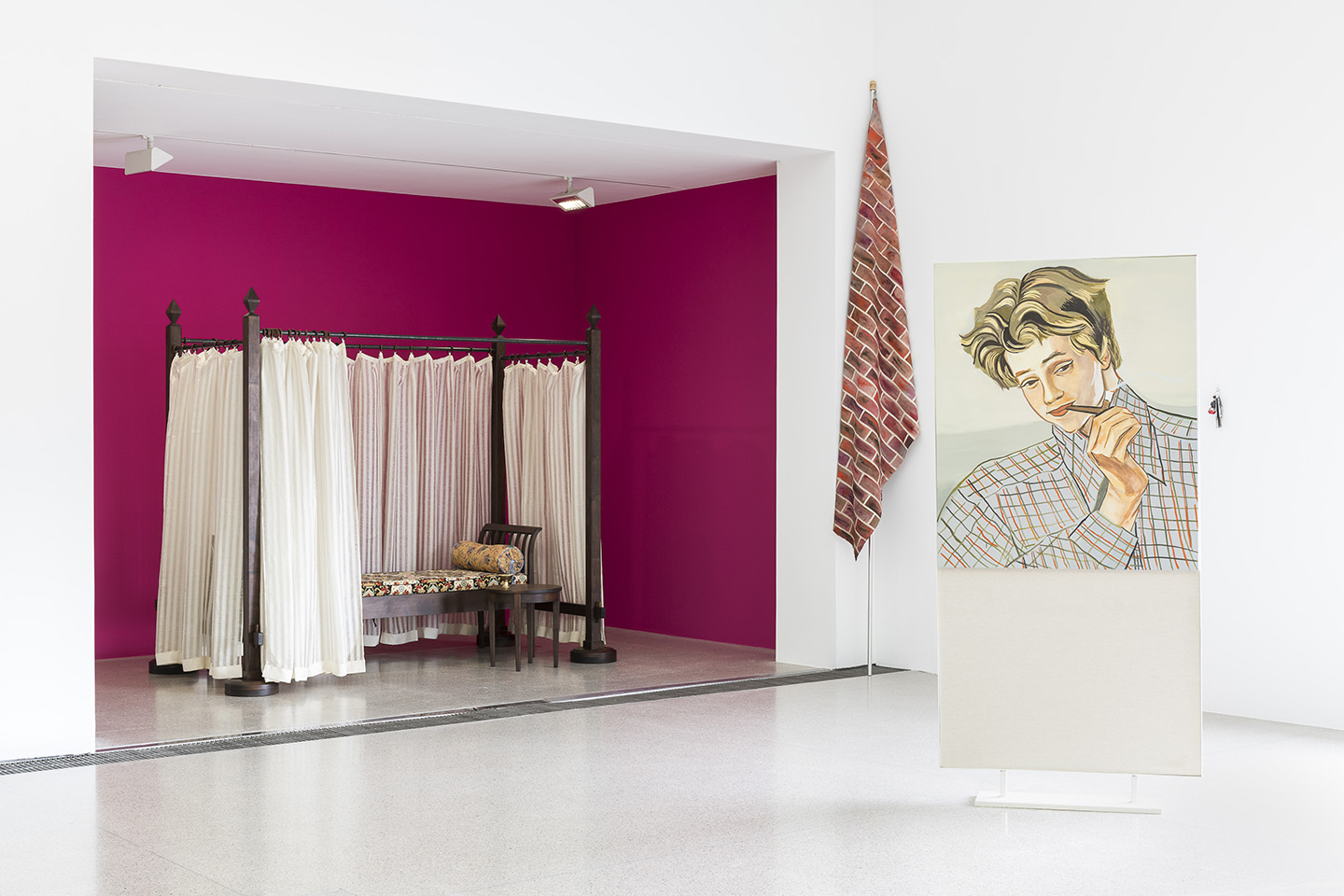 Alexander Schröder and Maria Ines Plaza Lazo in conversation
Why would you buy a "rocket" from Cosima von Bonin that constantly circulates throughout institutions and exhibitions, but that you can never see at home? Or a giant nail board by Kai Althoff, over which a medieval-style male doll slips and scratches his buttocks, that will never fit into your own rooms? What do you collect art for at all, anyway? "To build up structures for art," explains Alexander Schröder.
A cofounder of Galerie Neu, a shareholder in the Berlin Gallery Weekend, a sought-after art jury member, and a passionate collector, Schröder is presenting his art collection for the second time in a public institution by invitation from Karola Kraus, director of the Museum of Modern Art in Vienna (mumok). The exhibition Optik Schröder II is on view until May 27 (it was shown for the first time in 2006 at Kunstverein Braunschweig, which Kraus directed at that time). The exhibition name plays with the term optik, which in German not only indicates a shop for glasses, but also "vision." Thus Optik evokes Schröder's activities in their entirety: collecting art as a family tradition, building up a network by trading art, and engaging with artists as if he were one himself.
Maria Ines Plaza Lazo: You've mentioned a few times how the New York gallerist Colin de Land played a big role in the genesis of your exhibition. Why is it so important to indicate him as your role model?
Alexander Schröder: One should not have to hide their role models. De Land, as a character, exemplified what a difference it makes if you take a different approach to collecting from the regular gallery trade. He was also an artist, and carried on valuable friendships even with artists who did not necessarily exhibit with him.
MIPL: So he was a role model not only as a gallery owner, but also as a collector?
AS: Rather as a phenomenon. Everything he did was not only for business, but also for personal reasons.
MIPL: What was he like, as a phenomenon?
AS: He was never just about selling art, but about the intensive exchange it demands from people. He was almost like a performer. He was more of an artist than anything else.
MIPL: How did that manifest itself?
AS: He was involved in many things, for instance working under pseudonyms with other artists, like Richard Prince. With Pat Hearn, Paul Morris, and Matthew Marks he organized the first Gramercy International Art Fair at the Gramercy Park Hotel, and as the outcome the Armory Show. In short, he was interested in making exhibitions, but also in building up structures for artists—a network beyond the logics of the art market, which focuses on the object before anything else.
MIPL: And you are not primarily interested in the art market?
AS: We are meeting here at MD72, a noncommercial place where I work with artists who are not necessarily in the gallery program. That interests me as much as the trade through our Galerie Neu.
MIPL: So there is a difference between gallery and project space, as well as between an art club and a museum of modern art.
AS: Yes, of course.
MIPL: How does Schroeder II look back at Schroeder I at Kunstverein Braunschweig in 2006?
AS: Karola Kraus invited me to make this exhibition, and I trust her dearly. She comes from a family of collectors, has exceptional institutional expertise, knows how to work with artists, and currently manages the exhibition program of the mumok.
MIPL: It's more or less unheard of for a public museum to exhibit the collection of an active and successful gallery owner. The critics, in fact, have been pretty vocal.
AS: It is unusual at first glance. It's a polarizing action, for sure. But it consciously positions itself as part of the dynamics of an art system, in which the exchange of roles is inevitable. Roles have become interchangeable.
MIPL: The logic of the exhibition changes, as its first part was shown in an experimental context—a Kunstverein—and the second part is now in a legitimizing space—a public museum.
AS: I'll respond to that with a question: Why does one collect art in the first place? It's not just about where the art lands, but about the enriching, determining role it can play. Some people build houses and pavilions for their collections. I think art belongs to the public. My collection is part of a long collectors' tradition that has followed and accompanied artists for years.
MIPL: You are accustomed to lending works of art to museums and other institutions for exhibitions. But this is your exhibition.
AS: Karola Kraus must have had a reason to show my collection. I can only speak for myself and I find it interesting to see—and I do not care where and how the exhibition takes place—how the work works in public. What are these characters? I hope that the audience understands that not everything can be explained through the goggles of the market. That would be a pity.
MIPL: But you are somehow an institution, your name a brand. What does your name stand for prominently in the exhibition title?
AS: It's just a playful extension of the first exhibition. It is fortunate that Karola Kraus still believes in the value of the collection after twelve years.
MIPL: Have you never questioned her motivation?
AS: The curatorial question she asks is about the survival of a collection. How is this continuing? I find it courageous that she can justify this delicate constellation of the private collection of a gallery owner within the institution by means of the works themselves.
MIPL: Is there anything besides your name that gives the exhibition a thread?
AS: It really understands itself as the second part of an exhibition project that is very close to the collecting tradition of the Schröder family.
MIPL: Did you co-curate the exhibition?
AS: It was an interaction, but Karola Kraus made all the final decisions.
MIPL: How do the artworks relate to each other in the exhibition space?
AS: There is, among other things, an exhibition within the exhibition, with works that mean a lot to me. They do not hang, but are on shelves near one another. At the entrance is also a series of smaller works by Kai Althoff, which have something to do with the beginnings of the collection.
MIPL: Where do you store something like Althoff's Stigmata aus Großmannssucht (1999)?
AS: We are fortunate to have on our team Hanna Brandes and many others, including restorers, who care professionally and carefully for the collection. Good art handling is so important.
MIPL: So, the life-size installation of Kai Althoff can only be seen in an institutional context?
AS: Yes, it can only be shown in public spaces. I saw this work for the first time in Hamburg, at Galerie Ascan Crone. It has been shown in a group exhibition in Poznan, at Focal Point on C, and in Braunschweig at Optik Schröder I. But that's where the art of collecting starts. At that time I found the installation impressive, even scary. Both figures are self-conscious and one slips down the nail board—a bloody story—and has photocopies of Brazilian fantasies in his plastic bag. Okay, you think, what is that supposed to mean? The initiation scenery, the historical costumes; I could not say anything against it. It was a must.
MIPL: How do you mean "a must"?
AS: If you know that you are not only a spectator, but also someone who can buy the work, then another tension arises. It is not clear what will happen to the work and it is not clear where the journey is going with it.
MIPL: Were any other criteria important for you in deciding to buy such a huge installation?
AS: No. I collected works by Kai Althoff from the very beginning. I was never rational about it. I could do it, so I bought it. My father collected a lot and he showed me how it works, even if my collection is very different from what he collects.
MIPL: Is your father present in this exhibition in any way?
AS: Let's see, where do we find the father here? [looks over the installation views of the exhibition] Here, in Pierre Klossowski's La Mediation de Roberte sur le lit de mort d'Octave" I bought this work together with him.
MIPL: Will you likely donate your entire collection to a public institution someday?
AS: There are several ways collectors handle this issue. I never liked the idea of having my own room for my collection. Everyone has his or her own motivation, and everyone makes it right. Some people hide their own collections, and then when they are old they give away everything instantly. I'm not that old yet, so I do not want to get rid of the artworks now.
MIPL: But you already donate some works, right?
AS: Sometimes.
MIPL: Have you ever given a something to a public institution?
AS: Yes, pretty often. For example, the hats work by Christian Philipp Müller, Rollenspiel (1994).
MIPL: Did you buy it directly from the artist?
AS: No, I bought it from a gallery.
MIPL: The work suits the exhibition just as if it had been a commission.
AS: It has something didactic to it. At that time I thought it was just fine, especially the humorous aspect. Sometimes conceptual art can be so instructive, but Christian breaks the seriousness with humor.
MIPL: Which hat do you prefer to wear?
AS: It depends on my mood that day.
MIPL: Are you staging yourself in this exhibition?
AS: It shows a lot of myself and what is important to me.
MIPL: Do visitors learn more about you here as a human or as a collector?
AS: It depends on the hat that I am wearing at the moment.
MIPL: Is this everything you have?
AS: It depends on how you count. Does a postcard count or just a huge installation?
MIPL: Can you name three works you own that are very representative of your collection?
AS: Klossowski's La Mediation de Roberte sur le lit de mort d'Octave. It's the only work in the series where Roberte is not naked. Tom Burr's Double Partition Platform (1997). I came relatively early to work with Tom Burr, a companion, who first introduced me to the exhibition and then to him. At some point, a project came up with something new and a working relationship developed. And Cameron Rowland's Norfolk Southern (Alabama) (2017), my very last acquisition before the exhibition in Vienna. What is special about this work is that you cannot own it.They stand for the criteria I prefer: Klossowski for the poetic and the figurative, Burr for the abstract and sculptural, and Rowland for substantively charged complexities.
MIPL: Has art collecting changed for you in recent years?
AS: There are no more contenders, and by that I do not mean the desire for a negatively charged tussle for the artworks. I perceive as missing a dynamic enthusiasm for art. Things have become very materialistic
MIPL: Do you feel partly responsible for this?
AS: Not really. We like to grow slowly.
MIPL: Has collecting made it easier for you to sell art?
AS: Selling is an art in itself. If the situation allows it, then you can bring yourself into the conversation.
MIPL: What do other collectors say about your exhibition?
AS: I'd like to relate a very flattering comment that a colleague passed along to the museum: "What became so clear is Alexander's deep respect, even admiration, but more for the idiosyncratic approach and enigmatic imagination of every individual artist. Would you tell Alexander about my undivided enthusiasm for the presentation as well as the catalogue?"
MIPL: What would be your response?
AS: I respect the opinions and the work of colleagues, and I hope that they also have a differentiated interpretation about this exhibition as a presentation of good works.
MIPL: What is more important to you: the work or the artist?
AS: This shifts with time. There are many artists whom I like very much, but I would not necessarily buy their artworks. This attitude always ends up creating discrepancies. Some people think I should find their work good because we understand each other. But as a collector, if I am interested in the work, I concentrate my attention on it. This sounds as if the artist was unimportant for me, but that's not true. The artists are always important to me, even their failures.
at mumok, Vienna
until 27 May 2018