REVIEWS
Art In-The-Making Within the Context: osloBIENNALEN FIRST EDITION 2019-2024
Close
1
2
3
4
5
6
7
8
9
10
11
12
13
14
15
16
17
18
19
20
21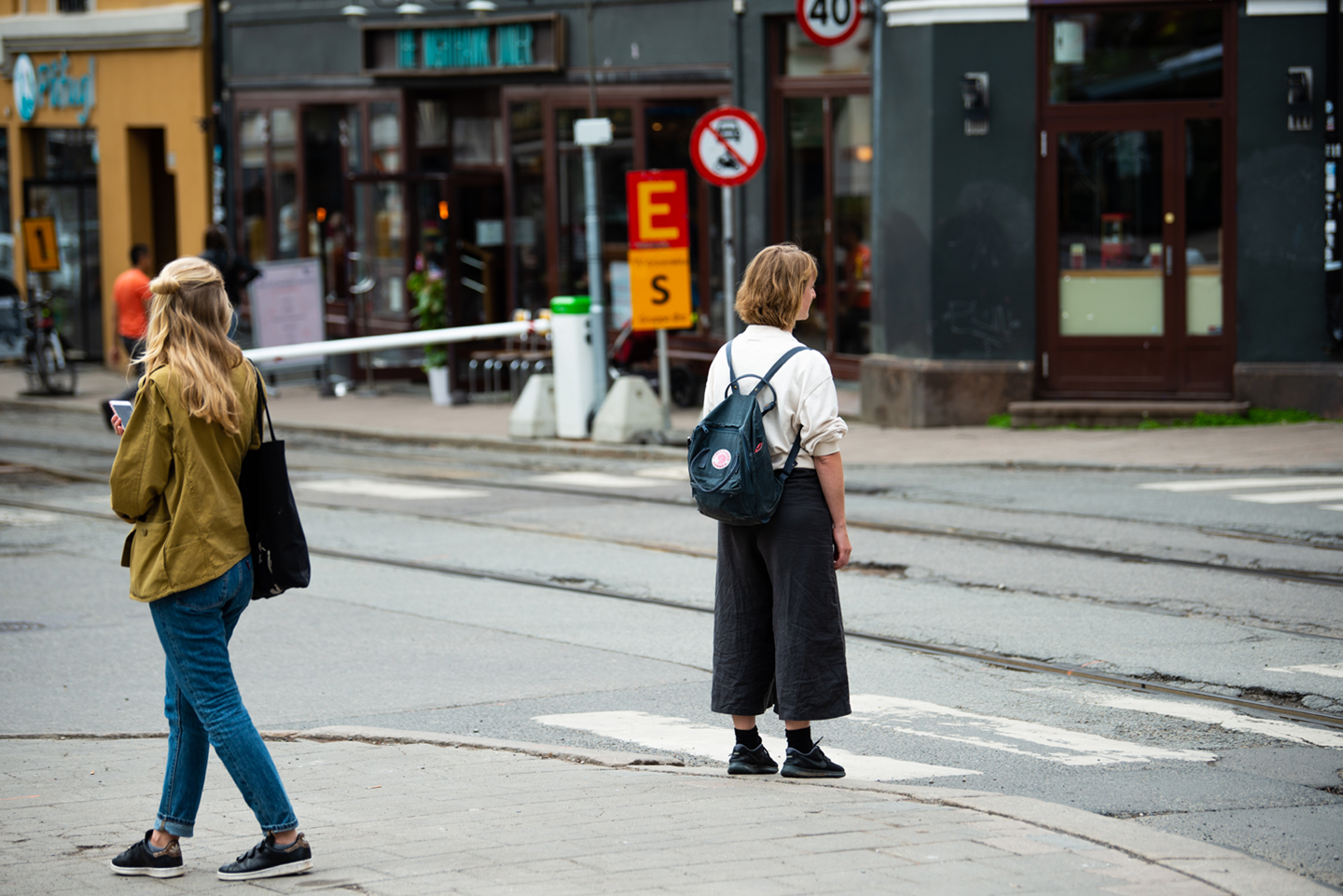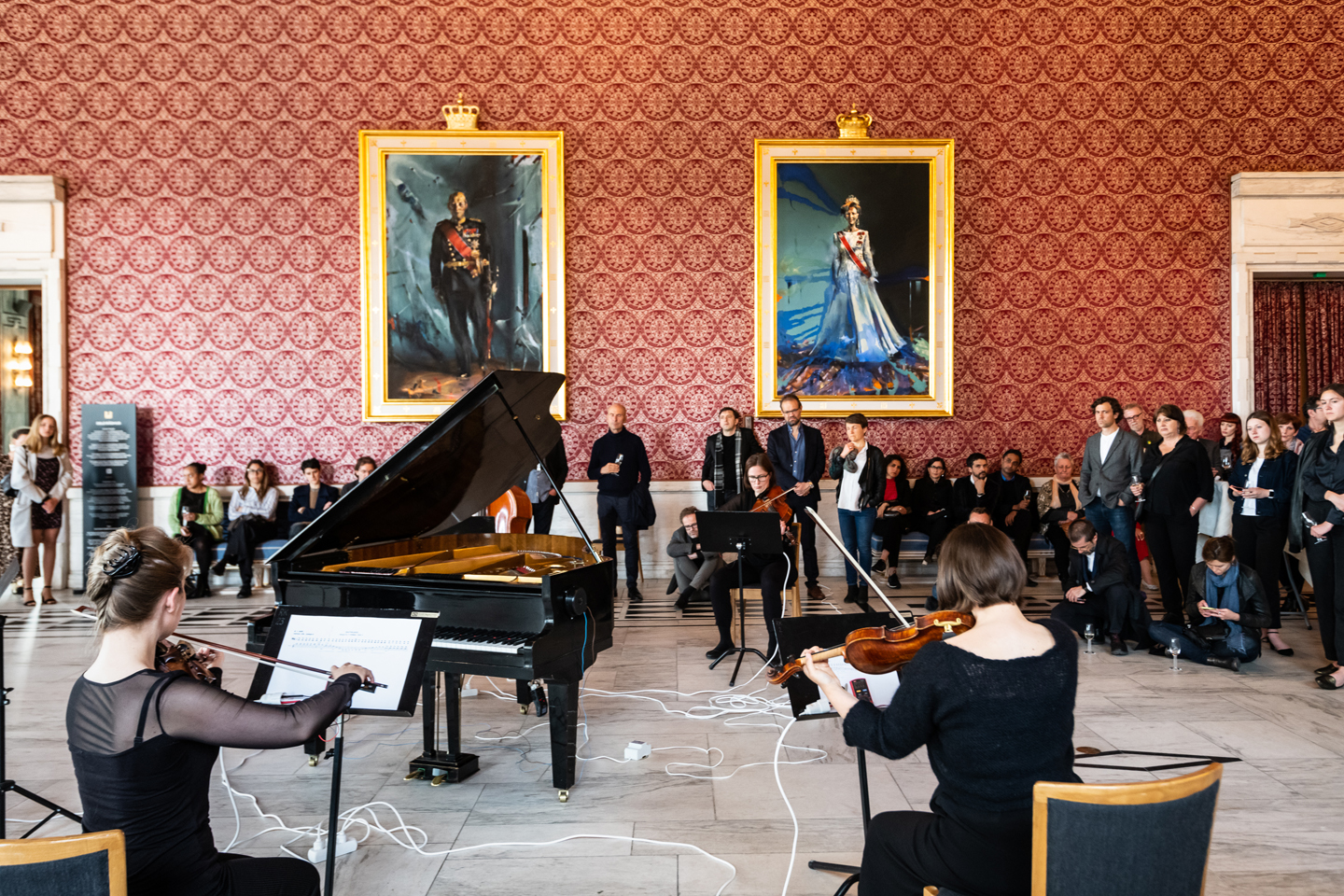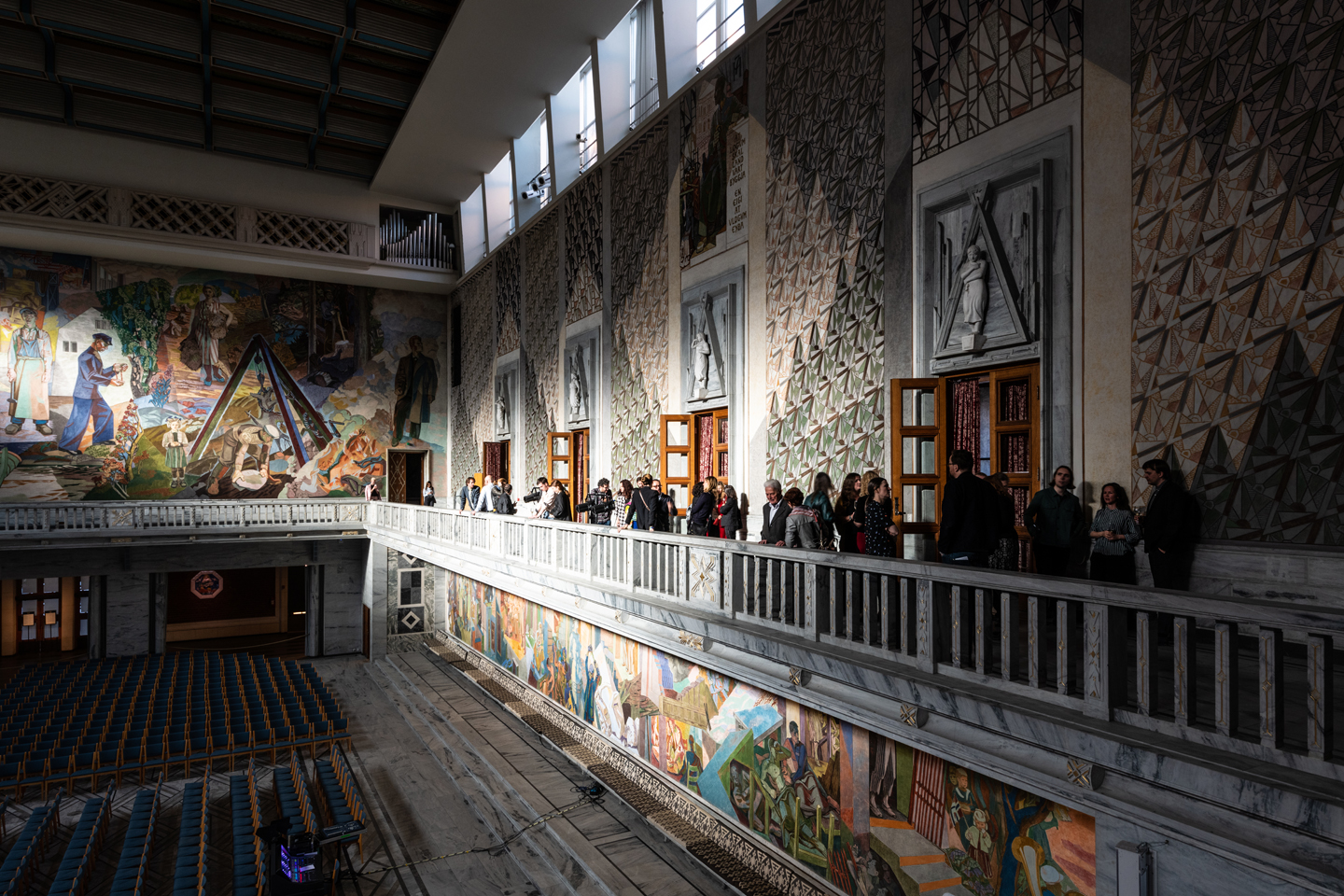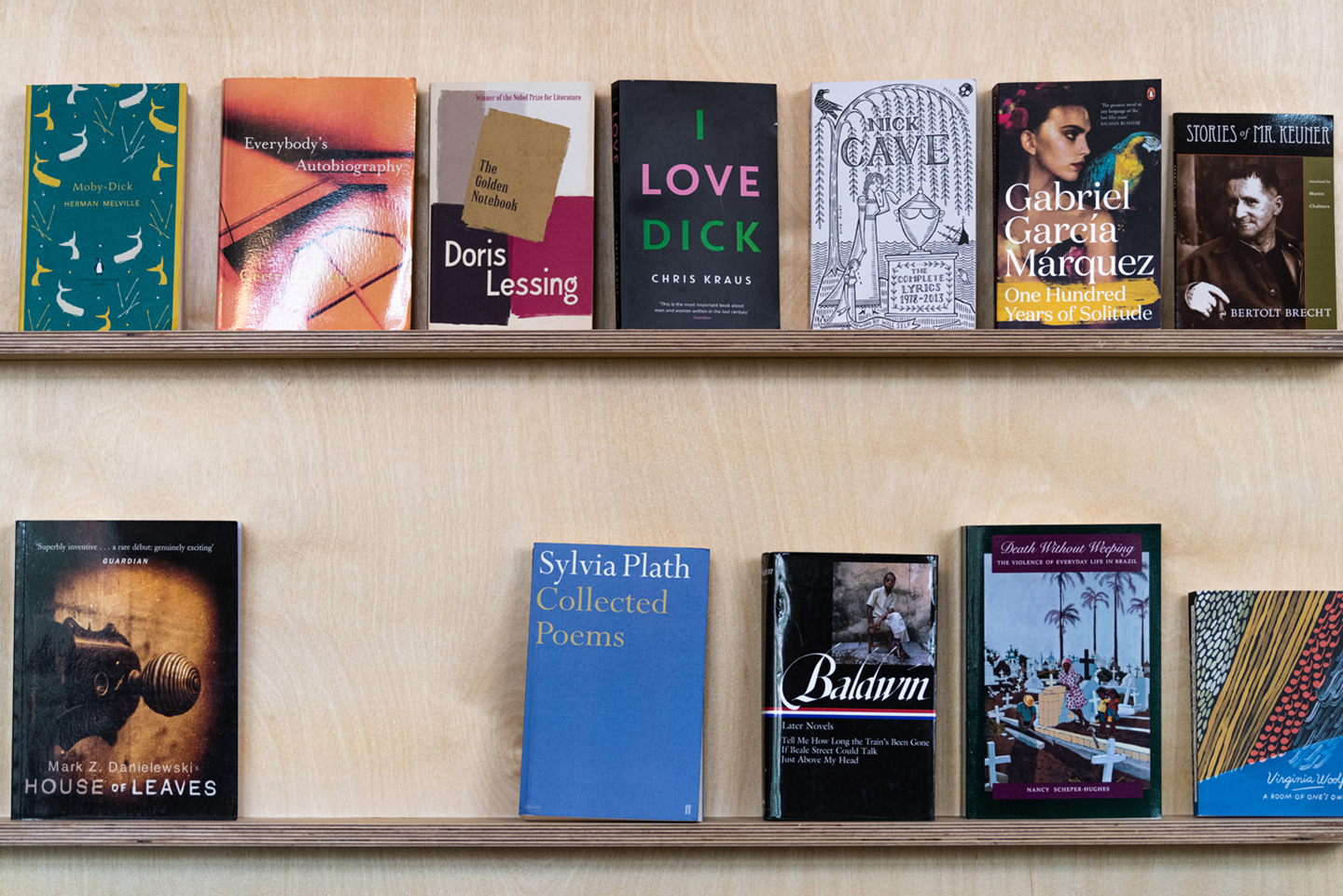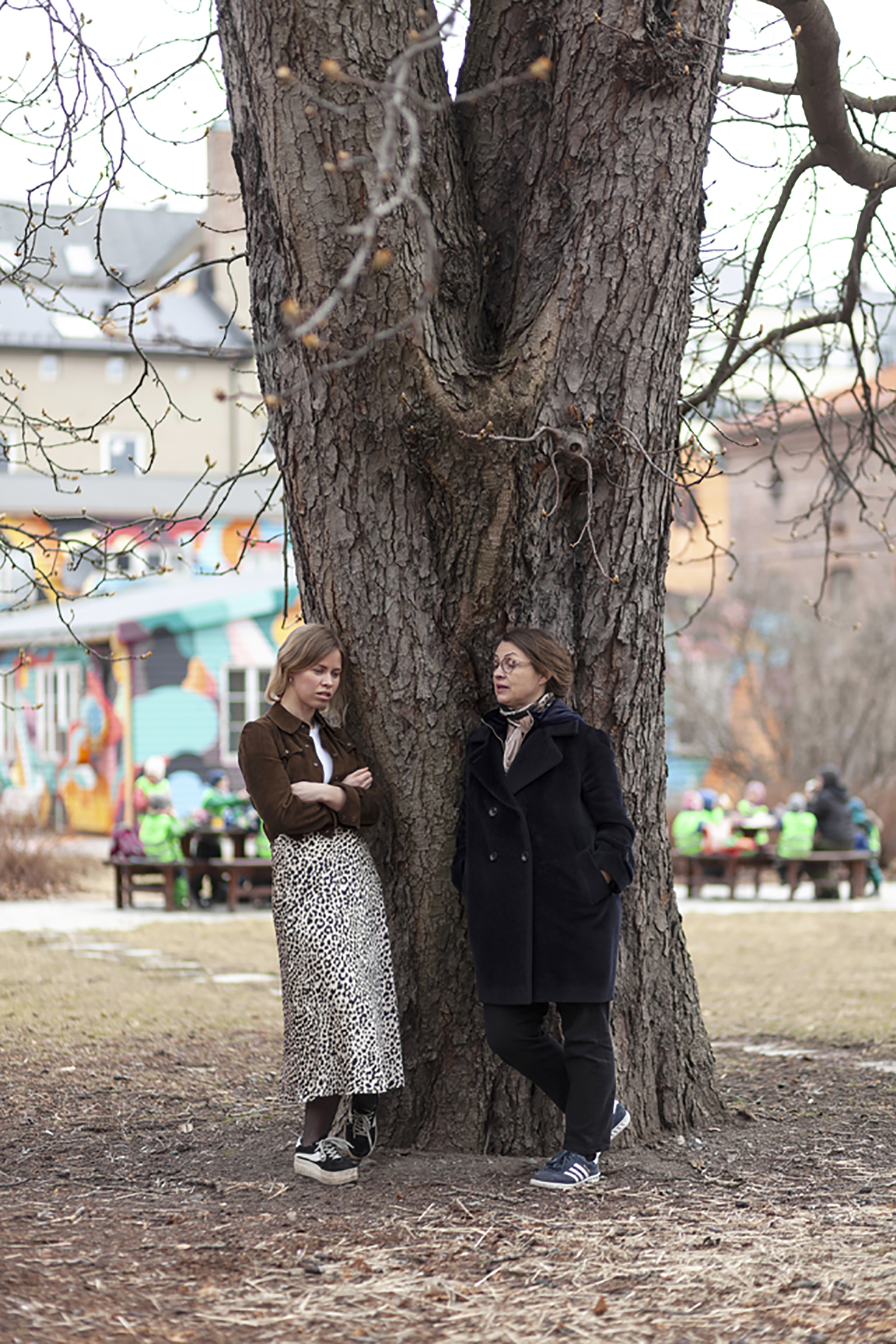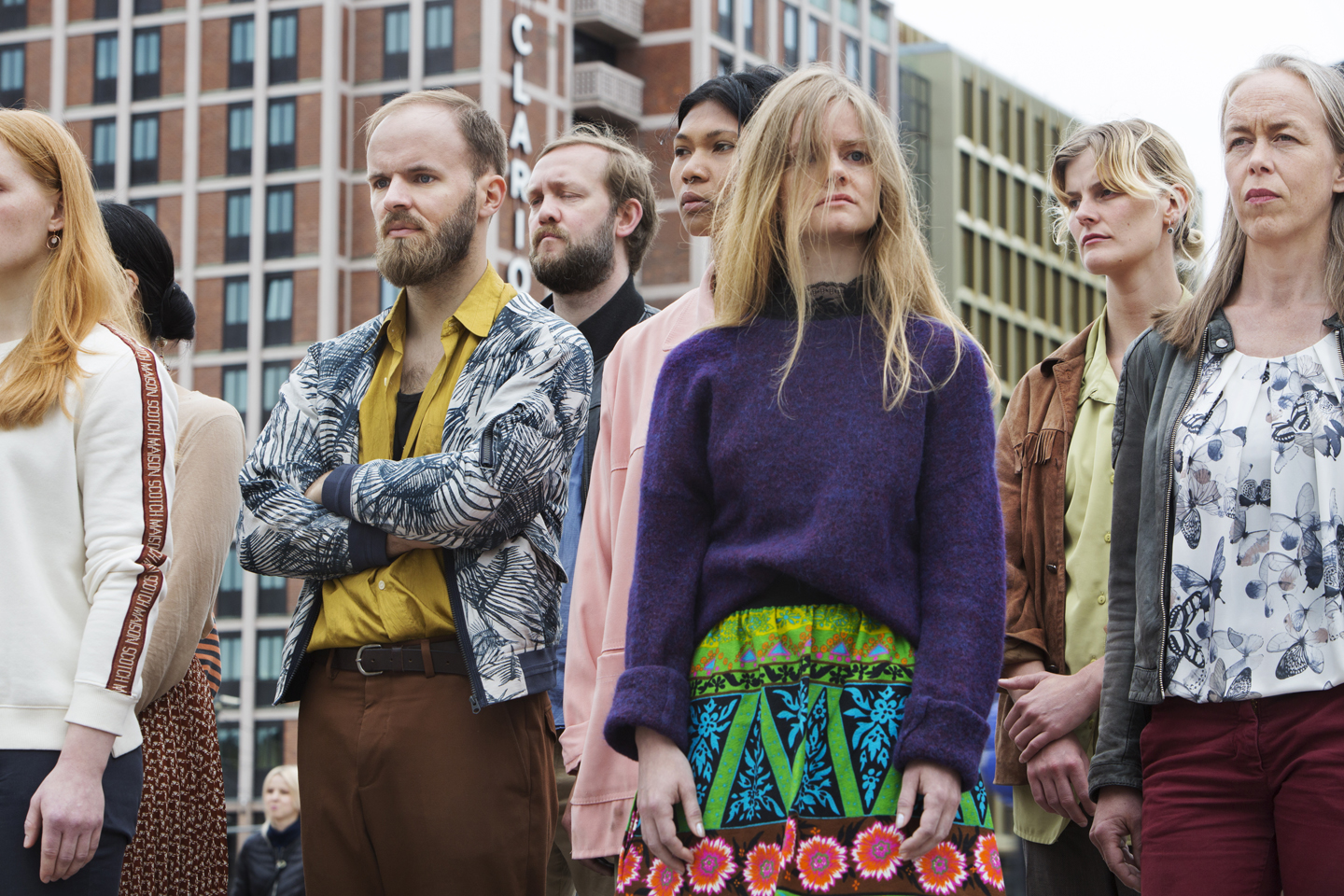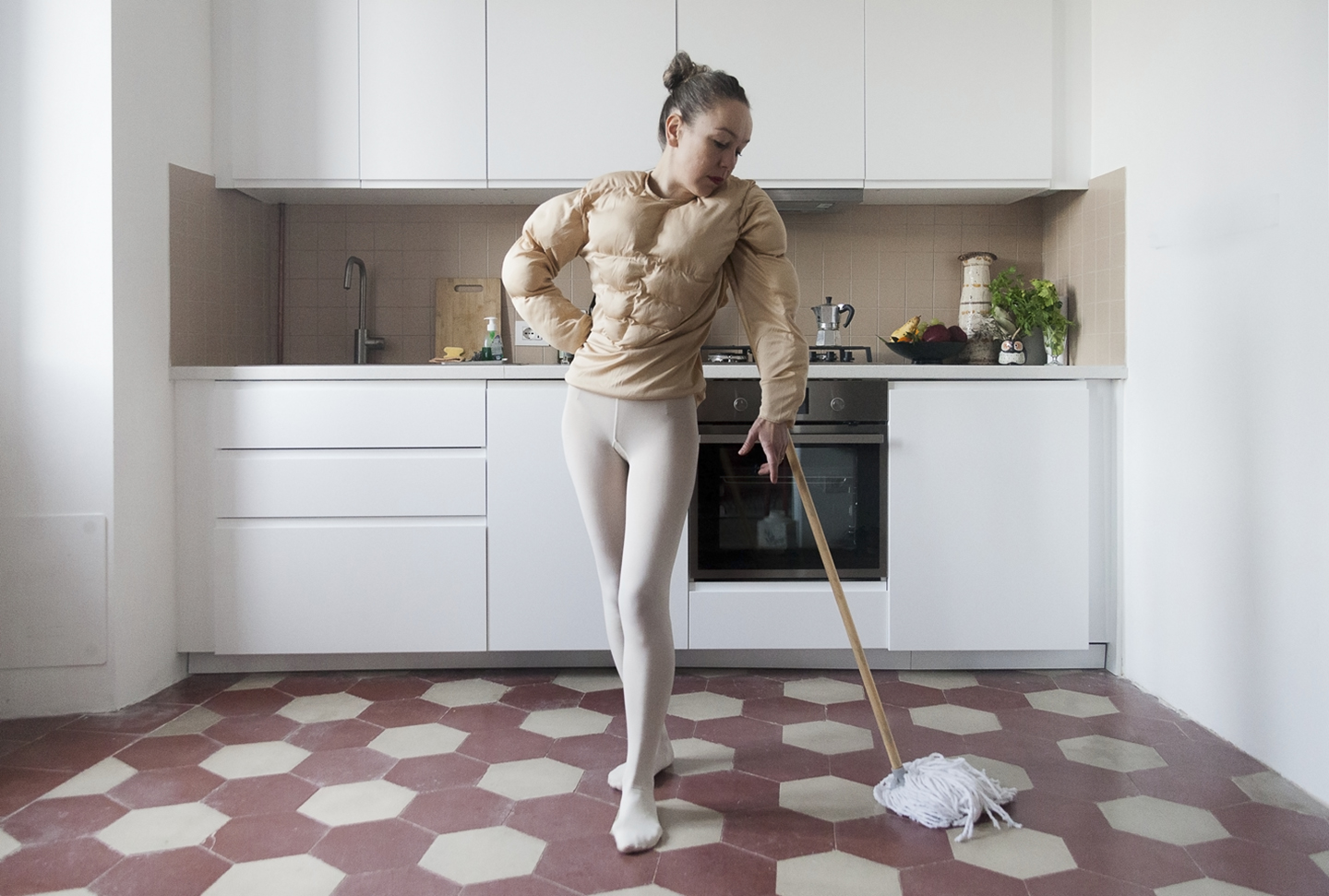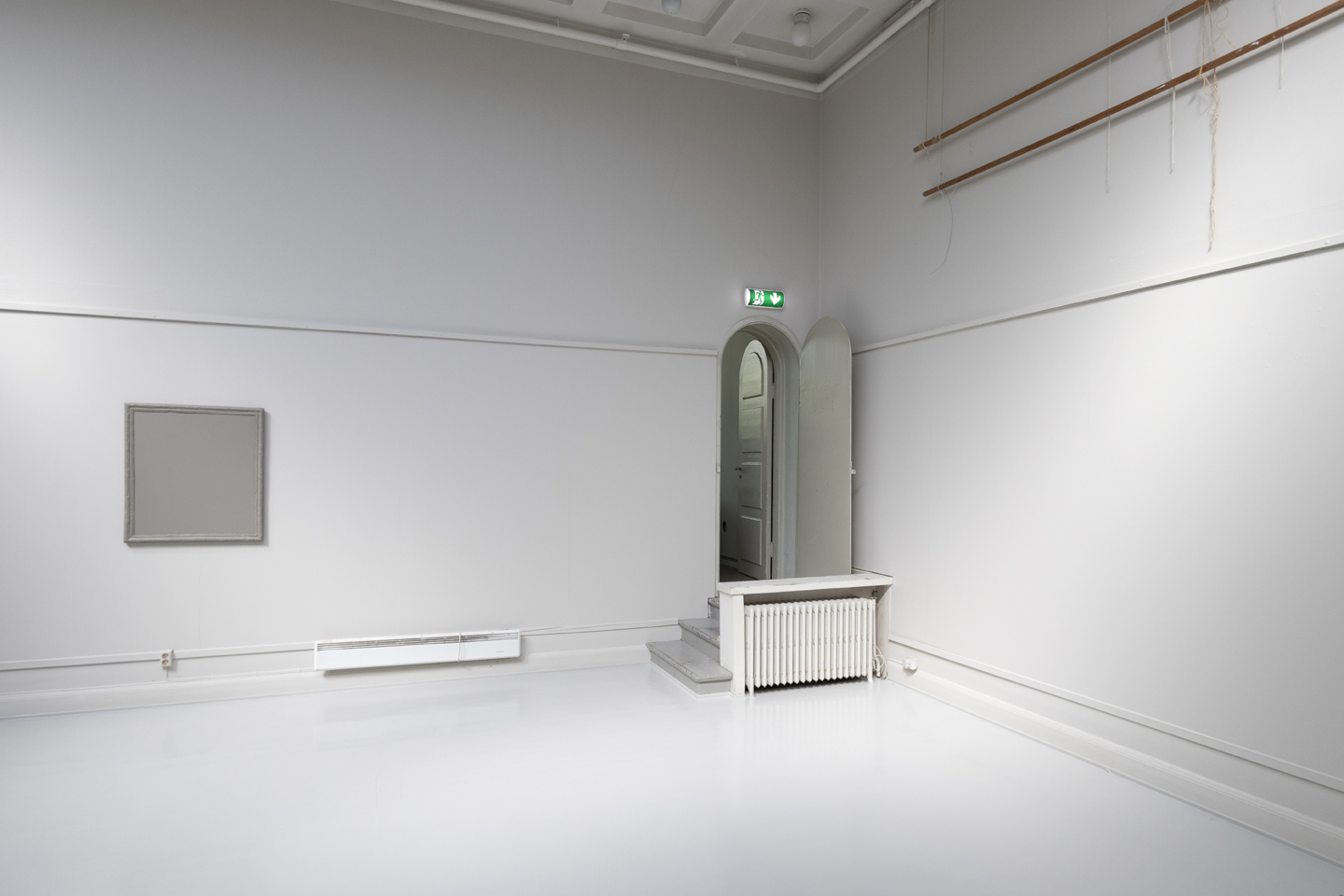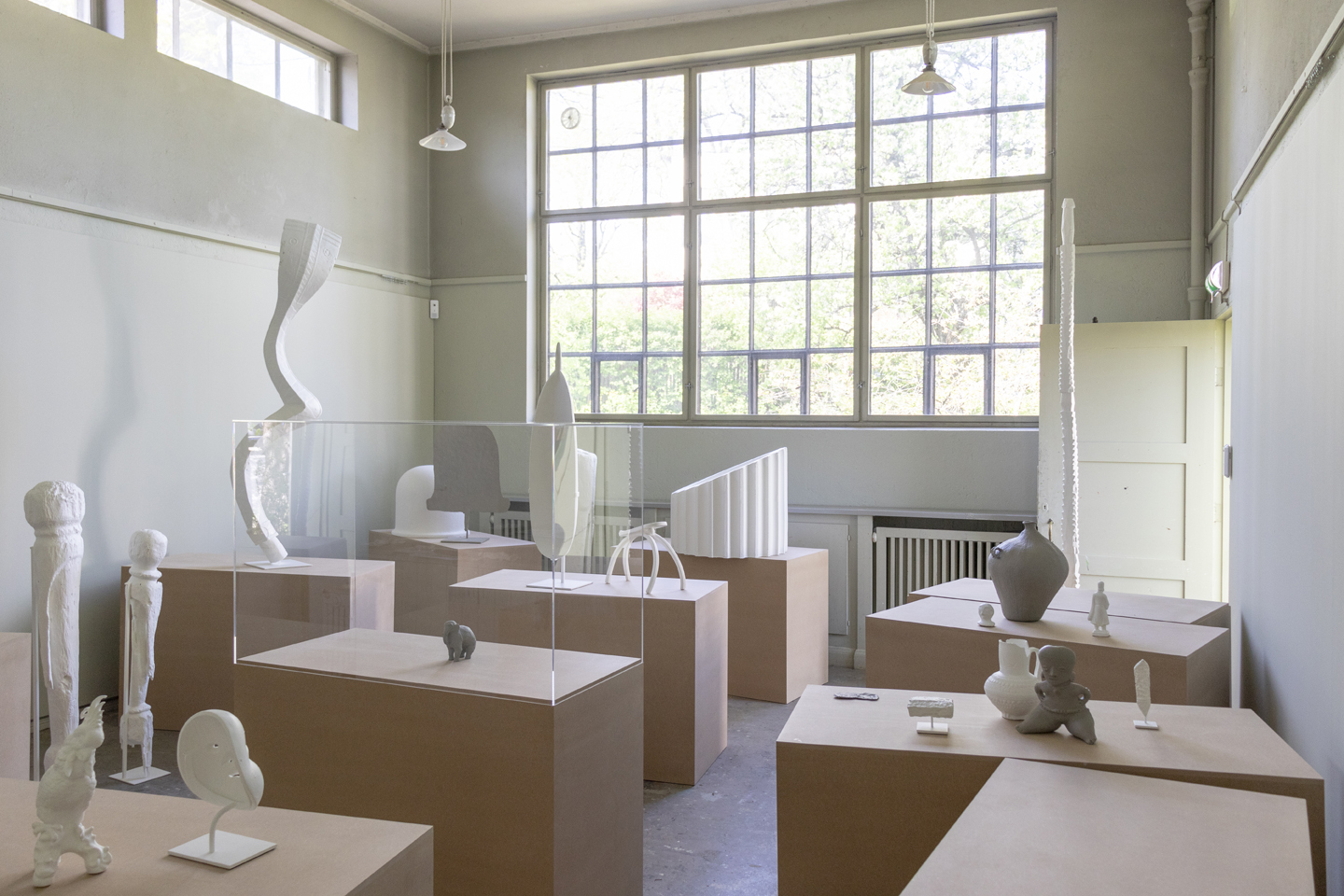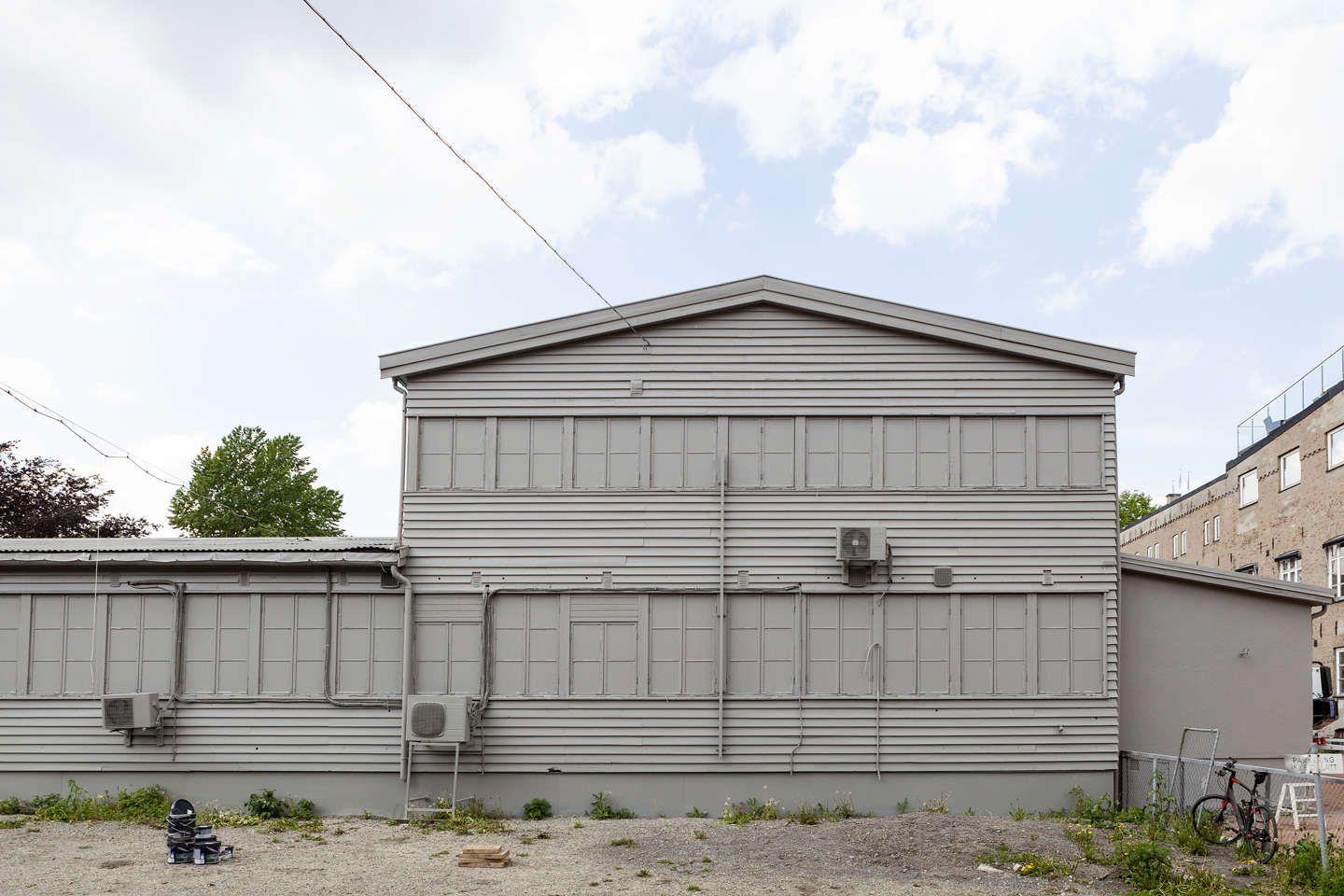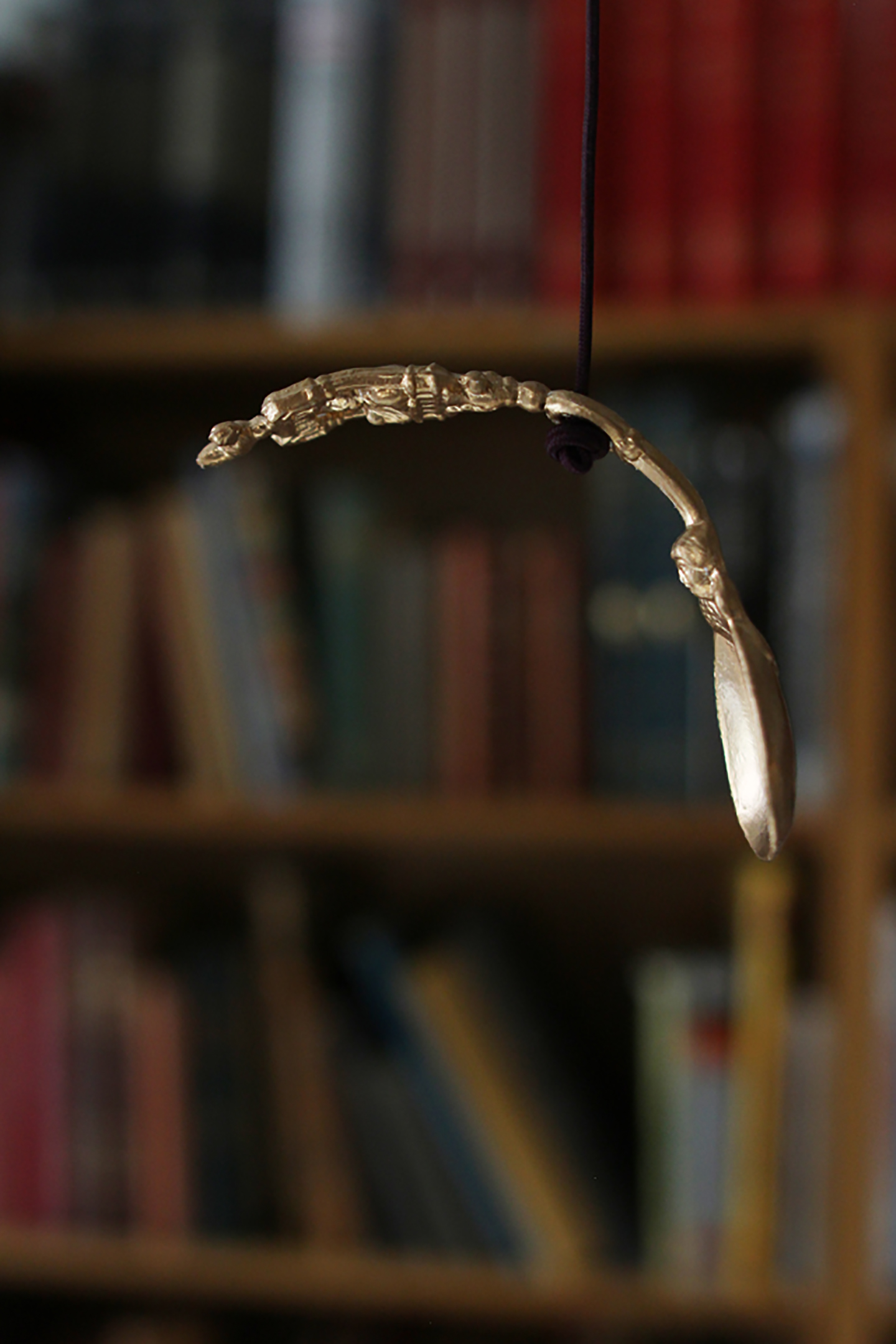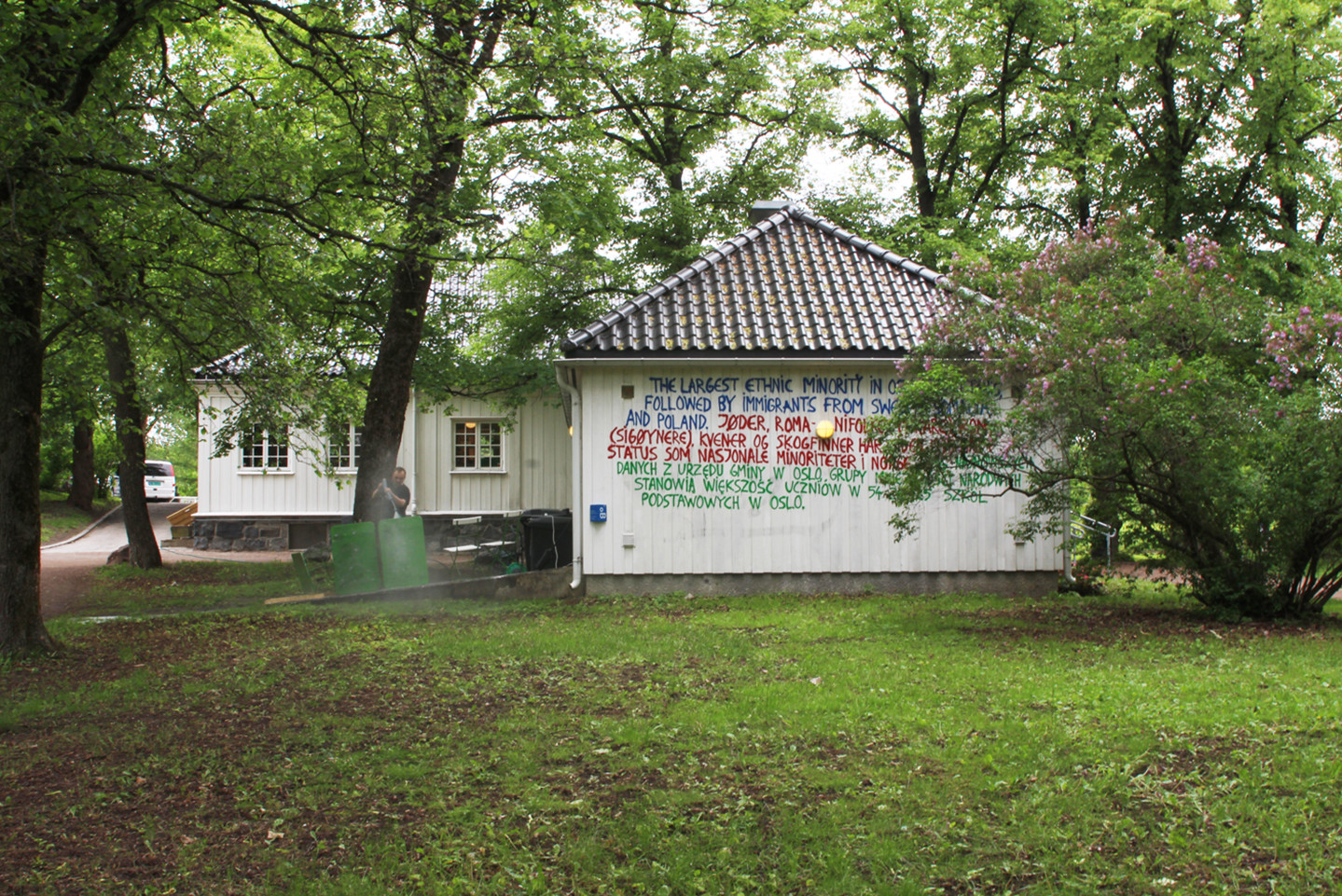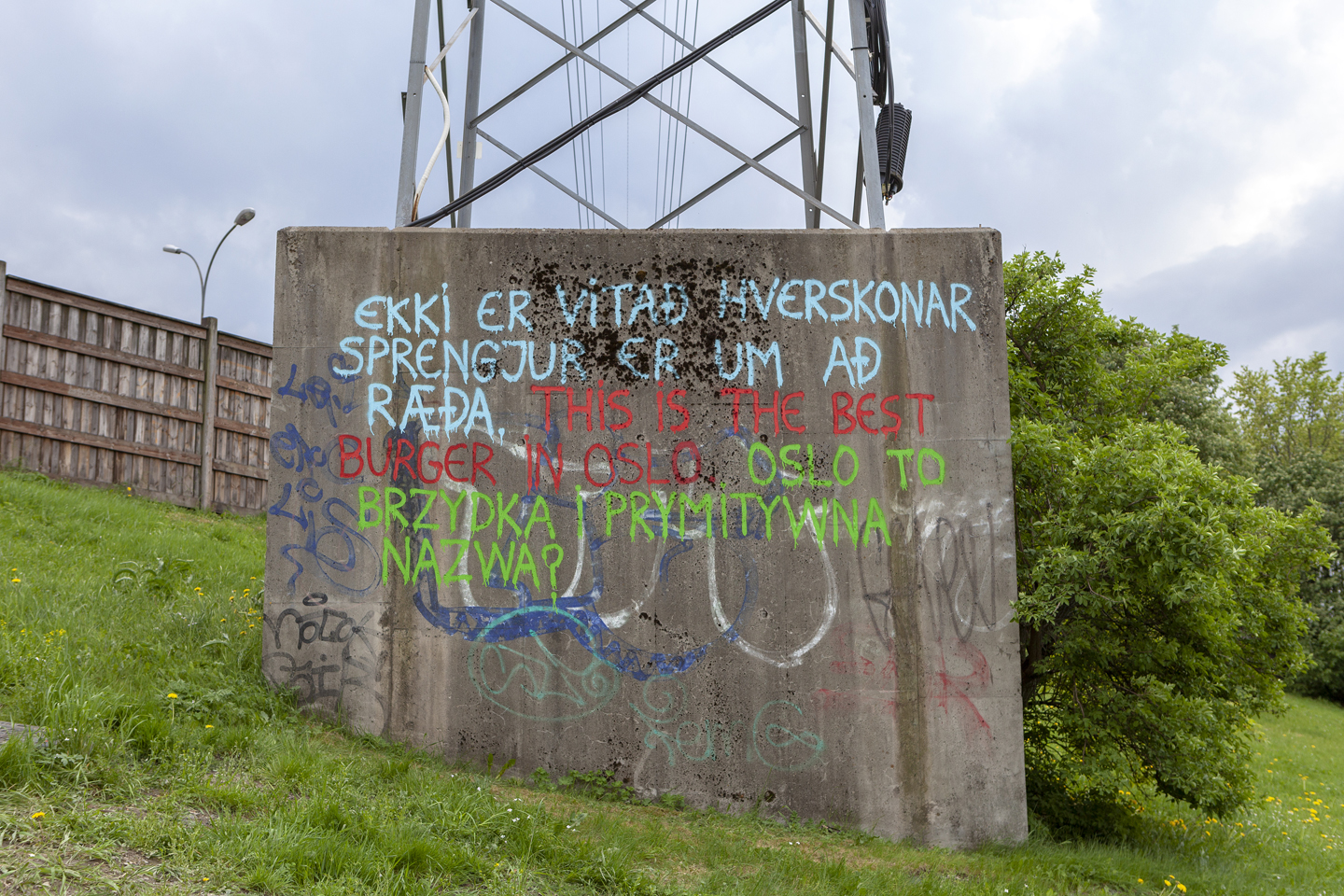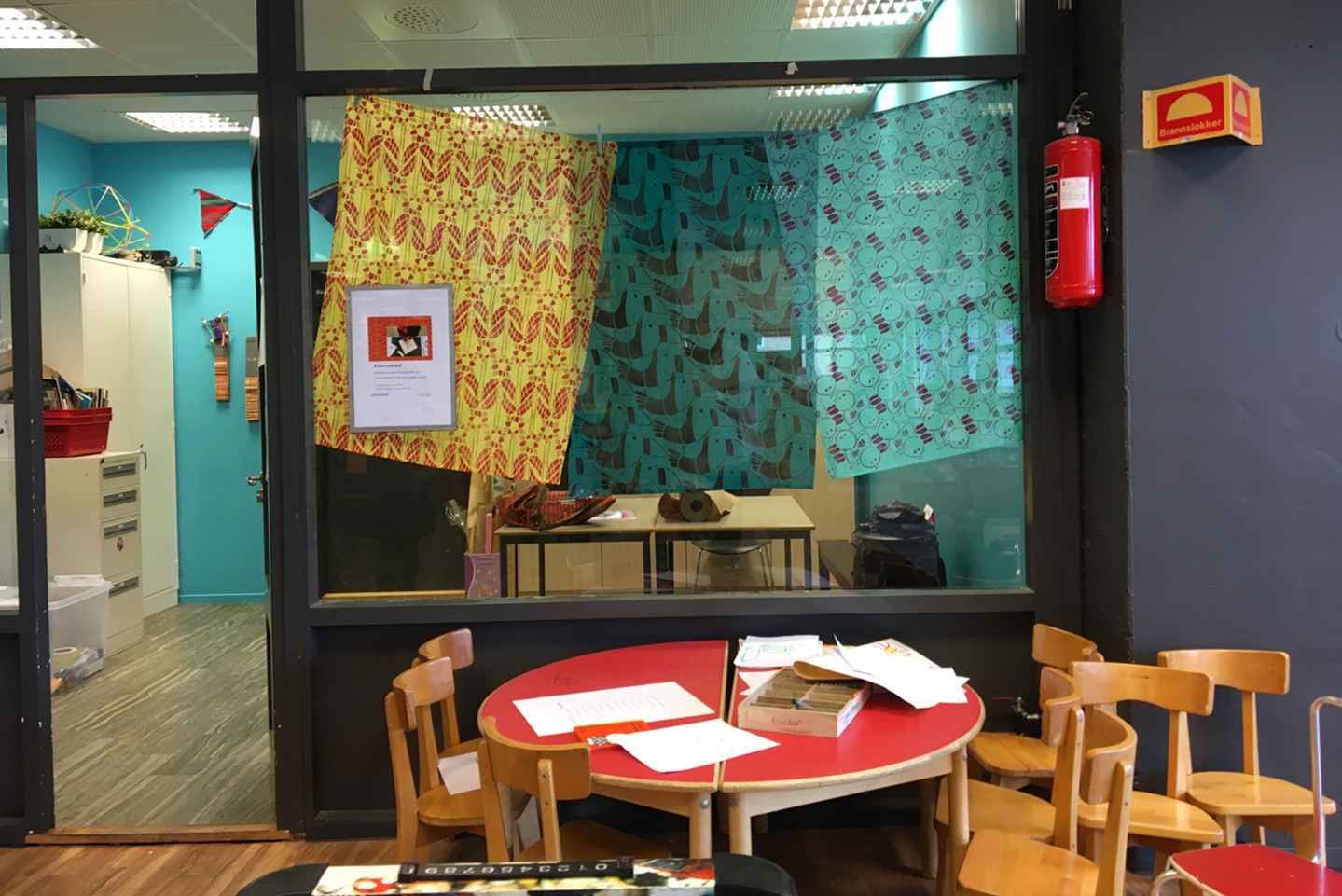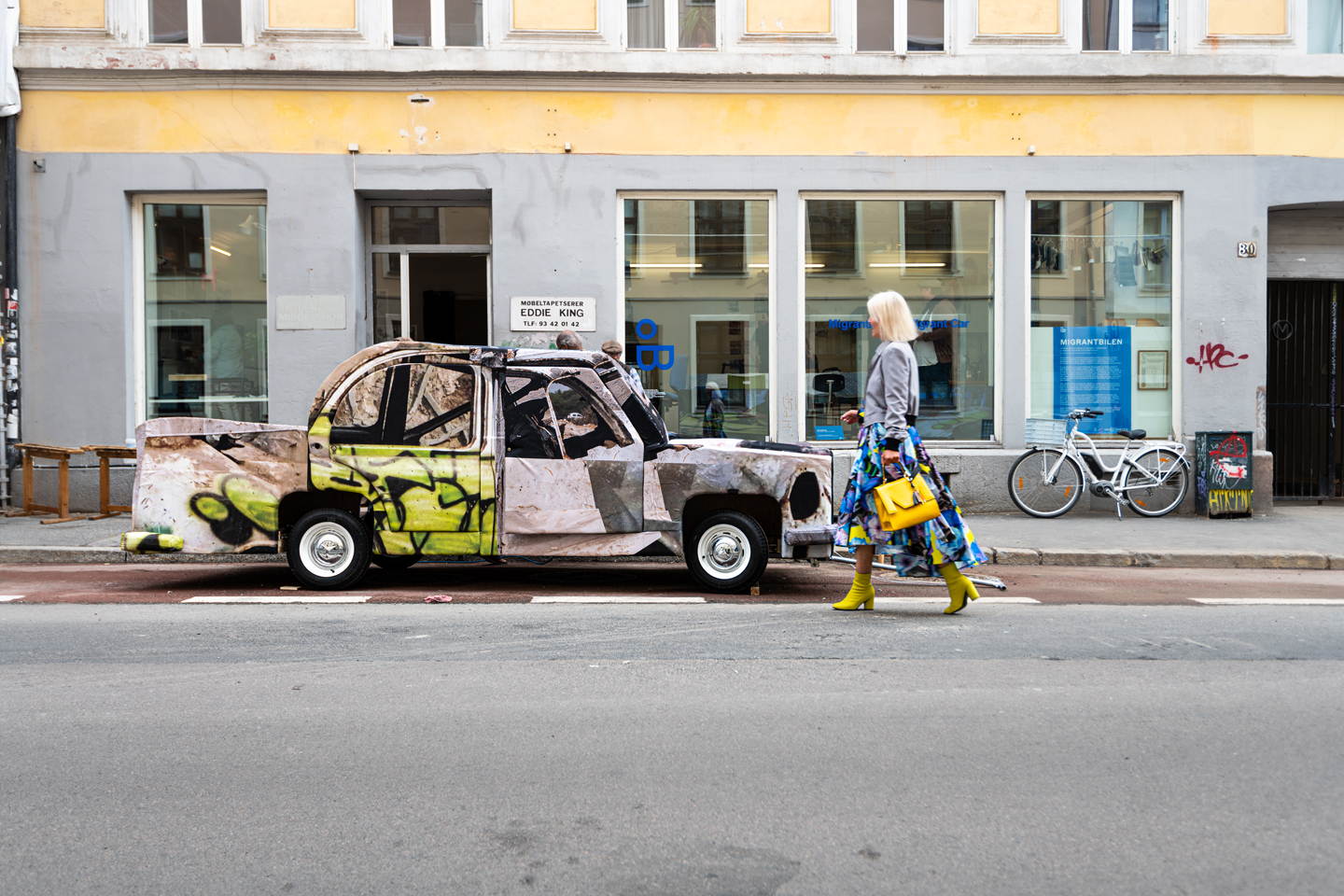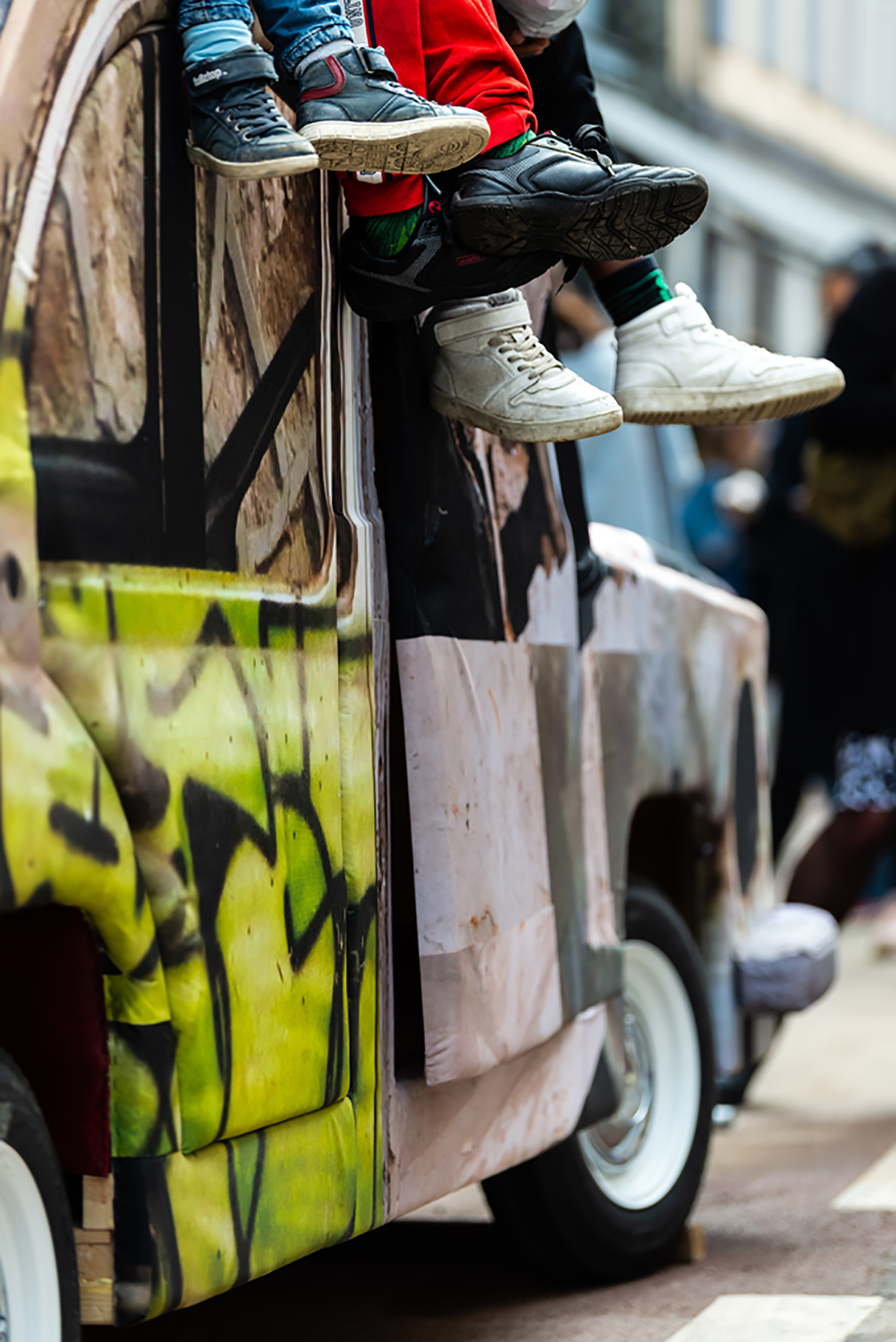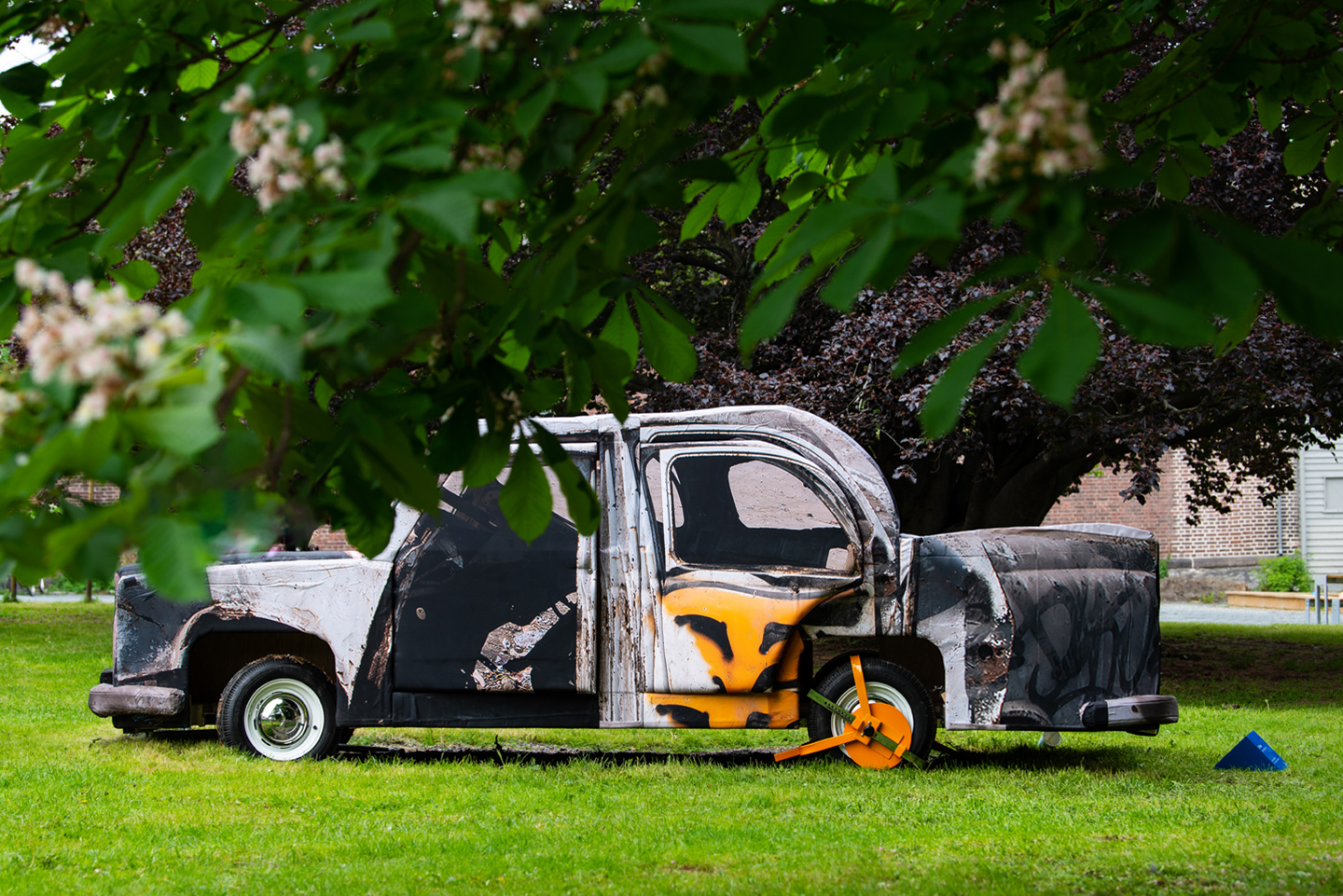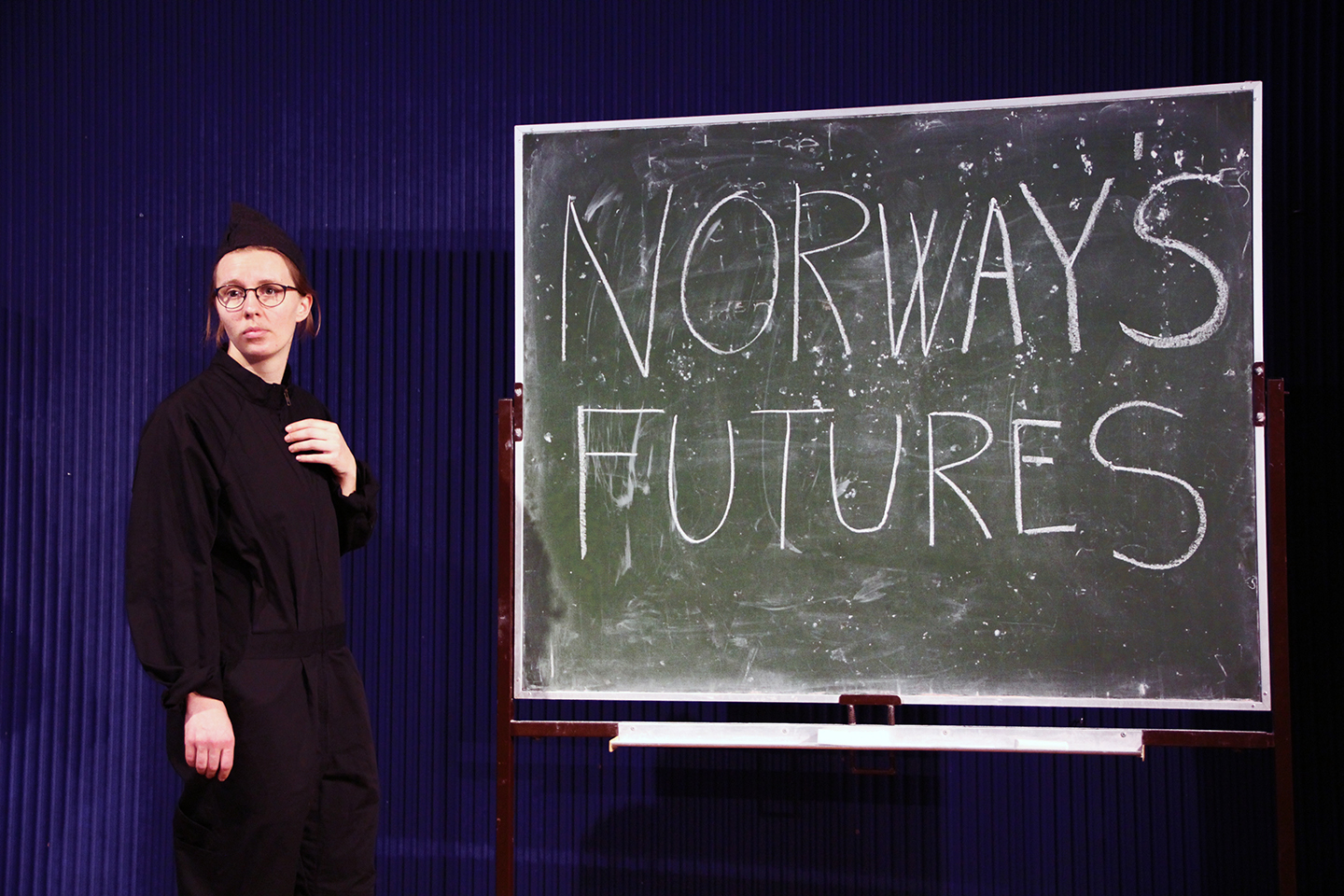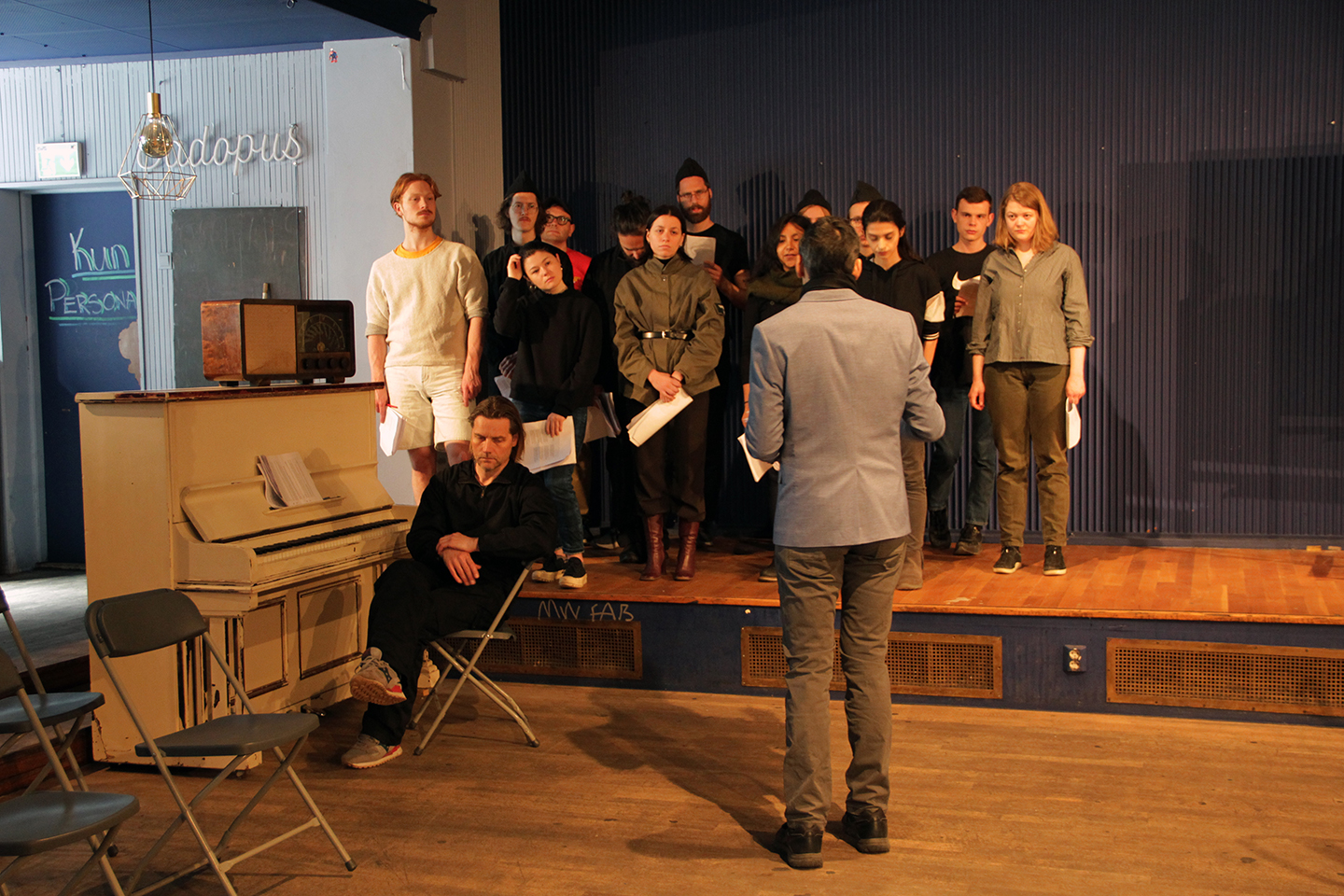 by Giovanna Manzotti
Focusing on the role of art and its peculiarities in producing, placing, and communicating projects in the public sphere, osloBIENNALEN presents for its very first edition a new and unusual model of "biennial" that will unfold in this case over five years, between now and 2024. Nomadic, itinerant, and sometimes subtle, its format aims to encourage the experience of art outside museums and private galleries, spreading around the city a vast program of performances, workshops, and research projects with varying lifespans, rhymes, durations, and synchronicities. Public space is here a privileged stage for encounters—a fertile context for building grammars of understanding and narrating the city, and writing the histories of its communities.
The large fresco Growth (1939–1950) by Willi Midelfart, located at the end of the Banquet Hall in Oslo's City Hall, depicts, in an idealized manner, nude men, women, children enjoying outdoor leisure activities (sunbathing, chatting, playing, doing stunts) on a sunny public beach in the Oslo fjord.1 With its pale colors recalling the palette of Edvard Munch, and the extreme naturalness of the protagonists' gestures, this work impressed me with its sense of harmony, unexpected timelessness, and peaceful atmosphere, compared to the rhythm of administrative tasks and pragmatic negotiations that take place in the building itself, which was officially completed and inaugurated in 1950. As suggested by the critic Arve Rød, "The decorations both inside and outside are among the most ambitious in the country. The building towers like cliff walls of hand-beaten brick over the urban landscape, with its bays, reliefs and projections, topped by the two towers that stand like bombastic exclamation marks between the city and the fjord. And right at the top, the bell tower makes its daily mark on the center of Oslo with the ponderous boom of its chimes."2
Chosen as the venue for the presentation and the introductory speech of osloBIENNALEN FIRST EDITION 2019–2024, curated by Eva González-Sancho and Per Gunnar Eeg-Tverbakk and overseen by executive director Ole G. Slyngstadli, City Hall is a place where ideas and opinions are deliberately discussed, and where organizational decisions regarding communities take place. It's also the perfect site—thanks to its regulatory duties toward citizens and its emphasis on cultural heritage (every year on December 10, the anniversary of the death of Alfred Nobel, the Nobel Peace Prize is awarded here)—to present the installation Power Line Hum (Composition for the organ in Oslo City Hall) and Power Balance (Composition for piano, alternating current and orchestra) (2019) by Øystein Wyller Odden, an in situ composition in which a string orchestra accompanies a grand piano tuned to vibrate in real time with the flux of electric current that reactivates the original organ pipes of the City Hall. What sound does electric current make? This is what Wyller Odden asks via this piece, while investigating underlying interrelations of technology, architecture, and people.
As an echo spreading and reverberating around the city, the biennial aims to touch and sensitize our experiences of art outside museums and private galleries, emphasizing instead encounters and events that continually unfold in public space: a "concrete situation, a context, and a material for making art, with particular properties that the work of art may engage with or fail to address."3 As stated in the foreword of the printed guide, "The biennial does not have an overall theme determining the interpretation of the works on display. Instead, it is organized around structures and methods which invite new thinking format about the production, exhibition, public outreach, and the public sphere."4 These structures are conceived to engage diverse audience typologies, influence long-term cultural policy, rethink parameters of art production, and mirror some of the phases a work of art may pass through: from the genesis of the idea and the production process to the final outcome, including perhaps acquisition by an institution and/or reception by an audience. Starting from this stance, one challenging question arising in reflections on a biennial is what types of curatorial frameworks might extend beyond a single presentation, and how such frameworks could be shaped and established.5
Shops, libraries, squares, streets, parks, and the city in its energetic sense of community are powerful points in the urban web, the perfect "situations" to host and enhance public art as "moments." "This idea involves working on new format of production, while reflecting on what already exists or has taken place, operating beyond established definition of temporality, permanence, and participation, ongoing-ness, disruption and/or activation of public space," declare the curators in their statement.6 In this sense, osloBIENNALEN proposes for its first edition a new model that unfolds over five years and aims to depart from the every-two-years form already tested in numerous biennials all over the globe. The city came up with the idea for the biennial in 2013, followed by the project OSLO PILOT (2015–17), a preliminary research-based experiment involving poets, curators, writers (Jan Freuchen, Karl Larsson, Mara Lee, Douglas Park, and others), and other specialists from different fields. It generated comprehensive ideas about producing, placing, and communicating art projects in public spaces.
Working at the intersection of visual art, performance, and literature, some of the invited artists reflect on the idea of ephemerality and duration in the frame of storytelling. Julien Bismuth and Mette Edvardsen examine the potentiality of language in everyday communication and oral tradition. For Nothing is big nothing is small (2019),7 Bismuth has assigned five performers to learn a text by heart and utter it in fragments around the city while encountering passersby: "There's a fine coating of dust everywhere. It's on your hands, your hair, your water, your food, in your wallet, it coats everything in your pockets as well as the inside of your pocket. But you can't see or feel it. It dissolves to the gaze and to the touch."8 Dreams, stories, and memories overlap in five texts, and ultimately the script becomes a choral voice when all the performers meet up outside the National Theatre of Oslo. Memory capacity and transmission are also the cruxes of Mette Edvardsen's Time has fallen asleep in the afternoon sunshine (2010–ongoing), an ambitious library of living books. Inspired by Ray Bradbury's 1953 science fiction novel Fahrenheit 451, where in a future society people learn books by heart because the physical objects are forbidden and considered dangerous, the artist asks a group of performers to memorize a book of their choice: "The books are passing their time in a library, sitting in chairs, walking around, talking together, looking out of the window, reading in paper-books from the shelves. The visitors of the library choose a book they would like to read, and the book brings its reader to a place or setting in the library, in the cafeteria, or for a walk outside, while resting its content."9 During the biennial I met Herman Melville's Bartleby, the Scrivener (1853) in a café at Ekeberg Park. It was a very intense fifteen minutes.
As part of this traceable fil rouge on the investigation of lived experiences—and the potentialities of impalpable gestures (or even non-gestures) as well as spoken and written words within the creation of new narratives—osloBIENNALEN presents performative, itinerant, sometimes almost imperceptible pieces in which the body is examined in its strong physical presence and mental state, under the gaze of past and present. The Viewers (2019) by Carole Douillard is a tableau vivant of staring figures moving in eleven different locations across the city, or standing and looking at passerby or at a point in the urban landscape in a somehow hypnotic and vulnerable way. And Their Spirits Live On (2019) by Marianne Heier ponders the potential power "stratified" in plaster casts of ancient Greek and Roman sculptures. Previously performed at the Brera Academy of Fine Arts in Milan, where the artist herself studied, for the opening days the piece occupied the empty Norwegian Central Bank in Oslo, which until September 2017 hosted the Museum of Contemporary Art. Conceived as a guided museum tour whose script interweaves texts and fragments from classical mythology, art history, and political resistance movements, Heier examines not just monumental statues and their historical references, but also their hidden souls and emotions.10 "His posture is known from depictions of the male drinking parties known as 'symposia.' The participants in the symposium were usually shown clothed, with beakers of wine in their hands, reclining on a seat. This faun is naked, has no beaker, and lies back on an animal skin slung over a stone. The arm over his head indicates sleep, intoxication, vulnerability. He is drunk beyond the socially acceptable. Fitful sleep? Alcoholism? Prophetic potential?"—recites one artist in front of the Barberini Faun.
The Body-Double (2019) by art educator Mikaela Assolent situates itself as a public outreach activity where an intermediary/researcher attends some of the art projects included in the biennial program and randomly starts conversations with individuals or small groups, asking their opinion of the works. It effectively asks how an understanding of the biennial might change if we drifted the discourse. Assolent's gesture reflects on audience perception, questioning the role of spectators and their ability to communicate in the frame of a public art event. Along this path, Michelangelo Miccolis's role during the opening days was to be a guest and an employee among the public, engaging with other participants' projects through performative strategies, while Lisa Tan moves the axis of connections among a community of artists, trying to understand how we value the spaces in which private activities happen. Artist Josh Shaddock observes: "Tan's project consists of the renovation of the outdated public restrooms located on each landing of the central staircase of Myntgata 2, a building housing sixty artists' studios; and a printed card with a text by the artist herself about 'artists looking at other artists,' placed in literature racks in the same central staircase, to be taken and read by resident artists and visitors."11
Some projects draw on the idea of looking "outside" a preconceived scheme or grid, or looking over or from different angles, as in A Map to Get Lost: a drift through concepts, facts and rumors (2019) by Benjamin Bardinet, which shows the locations of the artworks included in the biennial, along with quotes and tales related to the works. The long-term project Supports, in which Gaylen Gerber identifies some objects and paints them gray or white, is intended to reveal and renew the relation between what is presented and how it is presented. In Oslo he has painted the Tyskerbrakka (German Barracks) near Myntgata 2, constructed as a military building by the Germans during the occupation (1940–1945), and simultaneously presents a show of objects in Munch's studio in Ekely. "His art has always built on ideas on the monochrome and the readymade, and the Supports in this exhibition continue that discourse, featuring objects of diverse origin, each painted uniformly in institutional gray or white… In their collected expressions of delight, distress, empathy—the range of emotions that they evoke—the objects acknowledge the efficacies of our cultural histories and traditions as well as their poignant limitations."12
When objects meet public spaces and commercial activities that we would usually never consider visiting, their presence may take on a poetic and mysterious halo. This is certainly true in Michael Ross's approach to sculpture. His Three Fairy Tales (2019) is a triptych consisting of "uniquely produced objects placed in waiting around Oslo: two large eggs in metal in the shop of the clockmaker Ossur Soleim; two wall signs with the inscription 'MILLINILLION' on the corner of Myntgata 2; and a golden, bent teaspoon hanging from the ceiling of the Norlis antiquarian bookshop on Universitetsgata. As magic symbols, Ross's objects are "like clues in a game or an episode from a surrealistic sketch show."13 Similarly, the first presentation of Oslo Collected Works OSV by Jan Freuchen, Jonas Høgli Major, and Sigurd Tenningen entails five sculptures of animals, all with unique connections to Oslo's history and public spaces.
As for the objects' vocabulary, "the arbitrary relationship between what we think and feel and the words we choose to express it, leaves us roaming around a semantic labyrinth."14 This is exemplified by the multilingual murals Seven Works for Seven Locations (2019) by Hlynur Hallsson, whose practice explores the difficulties of communication surrounding a work of art and the cultural preconditions of aesthetic interpretation. The works are sprayed onto public walls around the city, and consist of three texts written in different languages (English, Icelandic, Lithuanian, Norwegian, Polish, Sami, Swedish, and Somali), reflecting Oslo's population. With the aim of increasing awareness of the exercise of citizenship among communities, the two-year-long community-based program Another grammar for Oslo (2019-2020) by Mônica Nador and Bruno Oliveira proposes a dialogue with the dwellers of Oslo, starting from the idea of building other grammars of understanding, reading, and narrating the city and its histories. The results are drawings, stenciled prints, short texts, poems, and songs made by immigrants and residents seeking to recover memories and narratives from their territories of origin.
Intended too as forms of exchange strategically contributing to social engagements and a better understanding of communities' values, Ed D'Souza's Migrant Car (2019) is a sculpture covered in a full-size 3D photograph of a crashed car in Delhi.15 Designed and produced in the Grünerløkka neighborhood in a workshop run by furniture maker Eddie King—in collaboration with students from Oslo National Academy of the Arts and Oslo Metropolitan University—the car is a virtuous example of how generous and synergistic a project within the context of the globalized urban situation can be. Moved within Oslo's new car-free zone via a parade featuring entertainment for children, acrobats, fire eaters, and free food, the car embodies the role of the visitor—wearing special clothing—performing in space yet exposed to restrictions. In D'Souza's words, the car-free zone "could be used as a geographical framing device" to reflect on the decision of the Oslo City Council's Urban Environment Authority to privatize some areas by preventing cars from circulating, and—more broadly—on the many borders in the world that cannot be crossed because of politics, security, surveillance, or sovereignty.
Political and historical events are also prominent themes in Rose Hammer's National Episodes: Grini and the Futures of Norway (2019), the first in a series of short theatrical pieces inspired by pivotal moments in the history of Norway.16 Performed in the Påfuglen Perlen, a building opened in 1938 as headquarters of the Norwegian State Police during World War II, the episode revisits a meeting that took place at Grini prison camp during the Nazi occupation of Norway. "National Episodes is something slightly different from a typical Biennial project: it hopes to be a place for conversations about history and stories, narratives and narrative. Our idea originates in an analysis of the novel The Plague (1947) by Albert Camus, and the corresponding opera by Roberto Gerhard. From this, a narrative structure was extracted, one that could potentially be applied to different historical, social, political situations and events. Although they were different, they could be recounted using an identical narrative structure. And from that, the idea came that such a narrative/dramaturgical structure could be applied to a number of key events in Norwegian history."17
Entirely financed by Oslo's Agency for Cultural Affairs, this brand-new biennial model attempts to configure a new common ground where topics of hospitality, mobility, displacement, belonging, memory, time, and imagination become part of a long-term vision operating in the unpredictable and precarious scenario that is public space. The city and the public(s) seem to be approaching and reacting actively to this model, but time will tell regarding the cultural payoff. Time is necessary, therefore, before we can draw conclusions on the efficacy of this format, as the biennial is itself a slow-release process in time and space.
Worth noting is that Oslo is currently subject to macro processes of urban renovation. "The city is a dynamic space," note González-Sancho and Eeg-Tverbakk, "where tensions emerge between built objects and what happens in and around them; where people meet, communicate, and negotiate; produce and reproduce the urban community's social order, and where cultures evolve, with differing values, symbols, and local features. It is also a mediated locus and cultural reference in the increasingly potent imaginary of the public sphere."18 In this sense, the topics investigated by the biennial are sensitive and challenging, taking into consideration that—in spite of the presence of numerous galleries, private museums (Renzo Piano's harborside Astrup Fearnley Museet opened in 2012), artist-run spaces (for instance the Kunstnernes Hus), and an important residency for artists (Myntgata)—Oslo lacks an expanded public visual art program. If a primary intent of osloBIENNALEN FIRST EDITION is to get as wide a vision as possible on what's going on in the public sphere of the city, and how different communities inhabit its neighborhoods and react to different stimuli coming from art, promoting art in public space is a highly appropriate way to discover, reveal, and analyze the underlying relations reverberating under the intricate texture of what we call "public art." It is perhaps not so distant from the approach—albeit different in medium, intent, and historical moment—of Willi Midelfart's alluring fresco.
In October 2019, the second chapter of the project will present works by Knut Åsdam, Adrian Balseca, Marcelo Cidade, Jonas Dahlberg, Anna Daniell, Edith Dekyndt, Tomaš Džadoň, Oliver Godow, Katja Høst, Javier Izquierdo, Graziela Kunsch, and Belen Santillan.
[1] Other paintings in City Hall by Alf Rolfsen and Henrik Sørensen depict traditional narratives of Norwegian identity, from fishing, forestry, and industry to the Nazi occupation.
[2] From a text by Arve Rød about the work of Øystein Wyller Odden: https://www.oslobiennalen.no/app/uploads/2019/05/R%C3%B8d_Wyller_Odden_ENG_Til_Alex.pdf.
[3] Eva González-Sancho and Per Gunnar Eeg-Tverbakk, eds., OSLO PILOT (2015–17)—a project investigating the role of art in and for the public space—laying the groundwork for Oslo Biennial First Edition (Milan: Mousse Publishing, 2019), 9.
[4] First set of works and projects, a guide to the biennial, May 2019, 3.
[5] These themes were discussed during the symposium on May 27, 2019. This event was an occasion to examine in depth four key topics: art production within a locality; addressing the myriad; a collection for the passerby; new institutional ecologies.
[6] First set of works and projects, a guide to the biennial, May 2019, 6.
[7] The title is inspired by a diary note by Edvard Munch: "Nothing is small, nothing is great."
See https://www.emunch.no/TRANS_HYBRIDMM_N0640.xhtml.
[8] From a booklet with the script published on the occasion of the performance, May 2019.
[9] From a booklet with the script published on the occasion of the performance, May 2019.
[10] During the performance in the former Norwegian Central Bank, images of plaster casts were projected onto the walls.
[11] From a text by Josh Shaddock about the work of Lisa Tan: https://www.oslobiennalen.no/app/uploads/2019/05/Lisa-Tan.pdf.
[12] From a booklet published on the occasion of the project, May 2019.
[13] From a text by Sindre Andersen about the work of Michael Ross: https://www.oslobiennalen.no/app/uploads/2019/05/Andersen_Ross_ENG.pdf.
[14] From a text by Markús Þór Andrésson about the work of Hlynur Hallsson: https://www.oslobiennalen.no/app/uploads/2019/05/Hallsson_ENG.pdf.
[15] The auto model is a Hindustan Ambassador, produced from 1958 to 2014. It was popular as a taxi.
[16] Rose Hammer is an evolving artistic persona involving, in no particular order: Kim Svensson, Emilie Birkeland, Élise Guerrier, Alma Braun, Mattias Hellberg, Niels Munk Plum, Arely Amaut Gómez Sánchez, Evelin Sillén, Emil Andersson, Alessandro Marchi, Stacey de Voe, Nora Joung, Victoria Durnak, Jakob Tamm, Morten Langeland, Sara Hermansson, Sahar Seyedian, Qi Tan, Ole-Petter Arneberg, Per-Oskar Leu, and Dora García, with the collaboration of graphic designer Alex Gifreu and theater expert Samir Kandil.
[17] From a text by Sven Lütticken about the work of Rose Hammer: https://www.oslobiennalen.no/app/uploads/2019/05/Lutticken_Rose_Hammer_ENG.pdf.
[18] González-Sancho and Eeg-Tverbakk, OSLO PILOT (2015–17), 10.