EXHIBITIONS
Giulio Paolini "Teatro di MNEMOSINE. GIULIO PAOLINI d'après WATTEAU" and Anthony McCall "Solid Light Works" at MASILugano
Giulio Paolini "Teatro di MNEMOSINE. GIULIO PAOLINI d'après WATTEAU"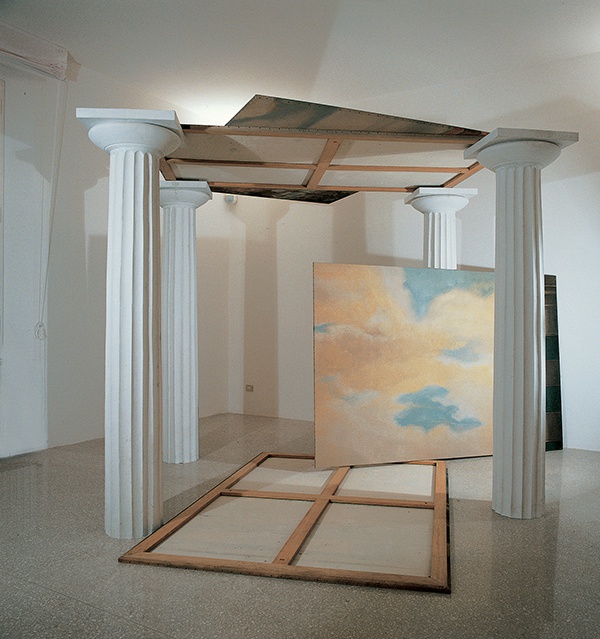 Through the partnership with Giancarlo and Danna Olgiati, coinciding with the opening of LAC, Spazio -1 presents a monographic exhibition devoted to the Italian artist Giulio Paolini (Genoa, 1940). It forms part of a series of initiatives devoted to artists from the Olgiati collection. In fact the exhibition was inspired by the work of art, Mnemosine (Les Charmes de la Vie/7),—acquired in 2007 and displayed in Spazio -1 since the day it opened. The work forms part of the Mnemosine (Les Charmes de la Vie, 1981-1990) cycle of six works by Paolini dedicated to the goddess of memory and created over a nine-year period. For the very first time, all the component parts have been brought together in Lugano under the artist's personal supervision.

According to mythology, Mnemosine (the personification of memory whose very name comprises nine letters) was loved by Zeus for nine nights.  The couple gave birth to the nine Muses. The key themes of Paolini's poetry find expression in this cycle, based on the conviction that art in our time is only possible as a re-exploration and recapitulation of its history, in a subtle intellectual game woven around the basic tenets of artistic practice. The glorification of Mnemosine by the artist is matched visually in the painting by the well-known 18th-century French painter, Jean-Antoine Watteau, entitled Les Charmes de la Vie (1718 ca.).
The exhibition is accompanied by a catalogue in Italian and English, with images of the works in situ, critiques and a piece of writing by the artist specially created for the occasion.
Exhibition generously supported by Credit Suisse, main partner of the Museo d'Arte della Svizzera italiana, Lugano.
.
until 10 January 2016
.
Above – Mnemosine (Les Charmes de la Vie/3-6), 1981- 87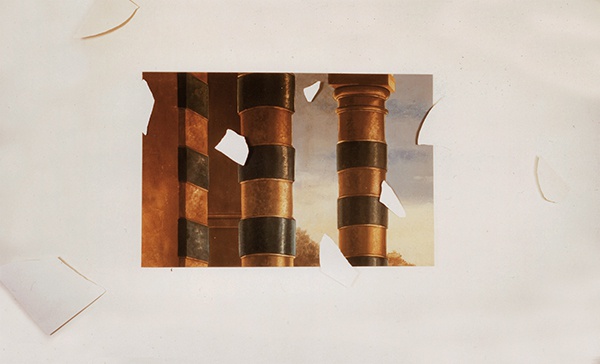 Mnemosine (Les Charmes de la Vie/1), 1981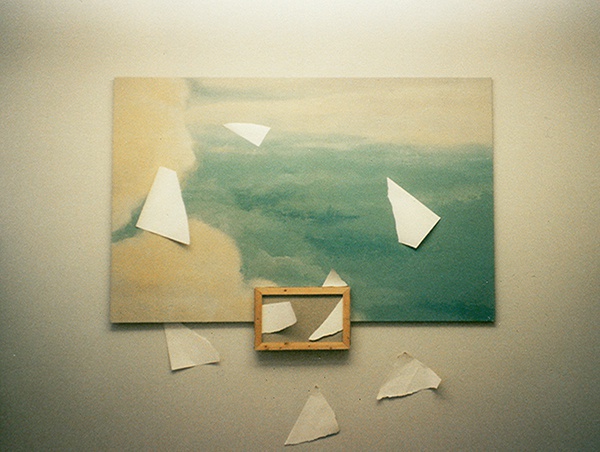 Mnemosine (Les Charmes de la Vie/2), 1981-83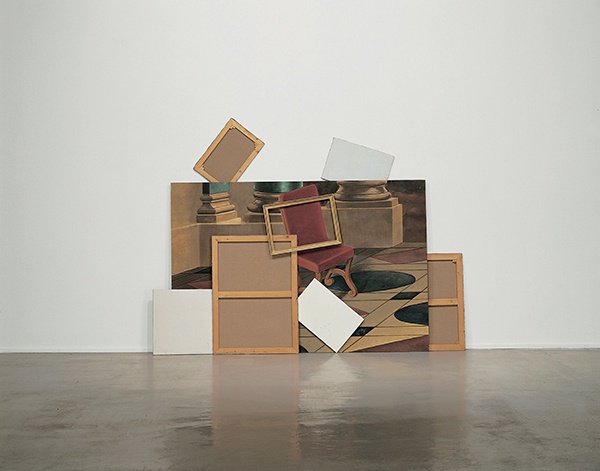 Mnemosine (Les Charmes de la Vie/8), 1981-84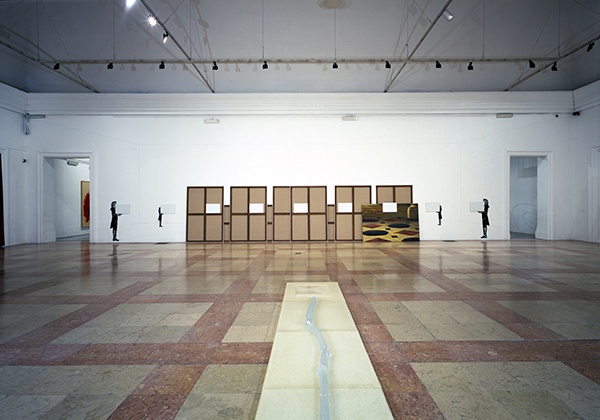 Mnemosine (Les Charmes de la Vie/9), 1981-88
.
Giulio Paolini, "Teatro di MNEMOSINE. GIULIO PAOLINI d'après WATTEAU" installation views at MASILugano, 2015.
Courtesy: Archivio Giulio Paolini, Turin. © Giulio Paolini.
.
Anthony McCall "Solid Light Works"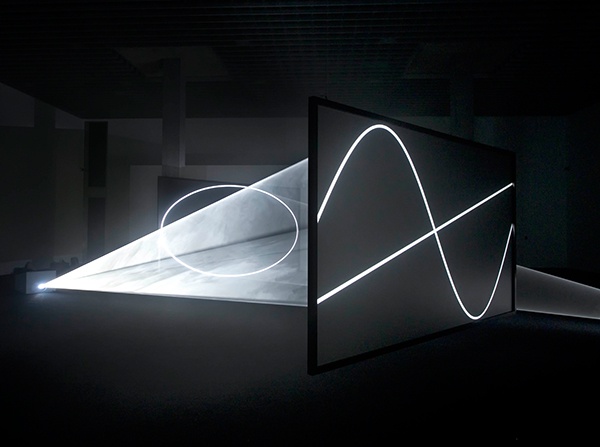 To celebrate the opening of LAC to the public, a personal exhibition dedicated to Anthony McCall is to be inaugurated at the Art Museum and especially created by the artist for the Museum. Born in England in 1946, McCall has lived in New York since 1973. Since the early 1970s, he has applied himself to creating solid light sculptures: flat, curved or tapered beams of light which delineate new volumes in a totally dark exhibition room. His research project focuses on Expanded Cinema which in the 1970s called into question the convention which considered the Seventh Art as a simple form of narration; instead, he elected to study its constituent parts. McCall's light sculptures transcend the purely aesthetic dimension and turn into a veritable sensory experience, one which is capable of subverting the observer's usual sense of perception.
Four solid light sculptures created between 2003 and 2013 together with the digital version of his ground-breaking work, Line Describing a Cone, from 1973, will be on display in the Museum.
.
until 31 January 2015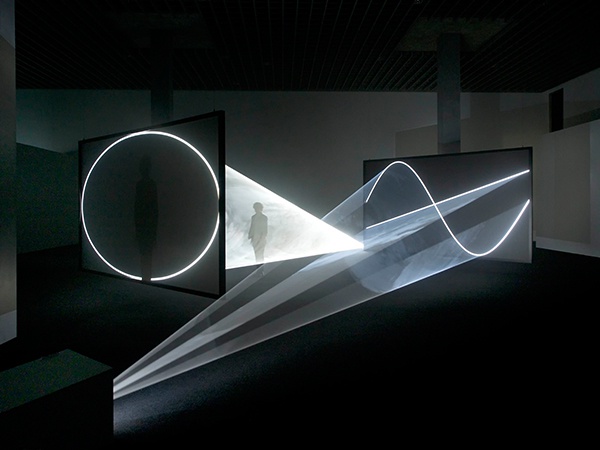 Face to Face, 2013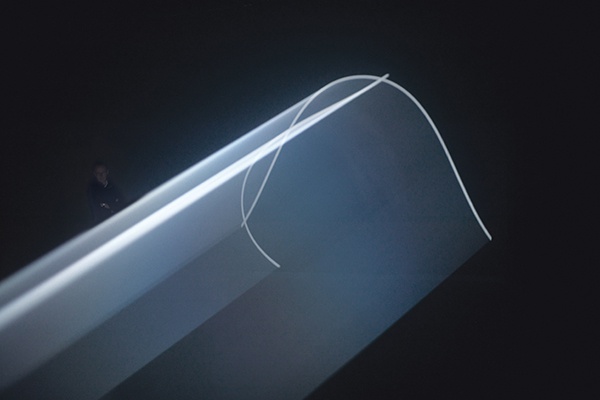 Doubling Back, 2003
.
Anthony McCall, "Solid Light Works" installation views at MASILugano, 2015.
Courtesy: Anthony McCall Studio, New York. Photos: Stefania Beretta.