EXHIBITIONS
Park McArthur "Poly" at Chisenhale Gallery, London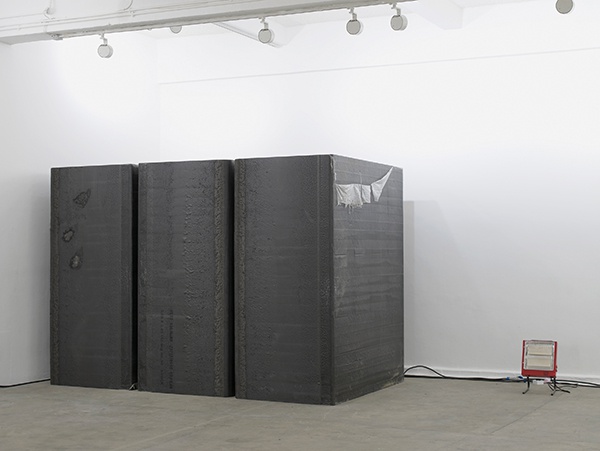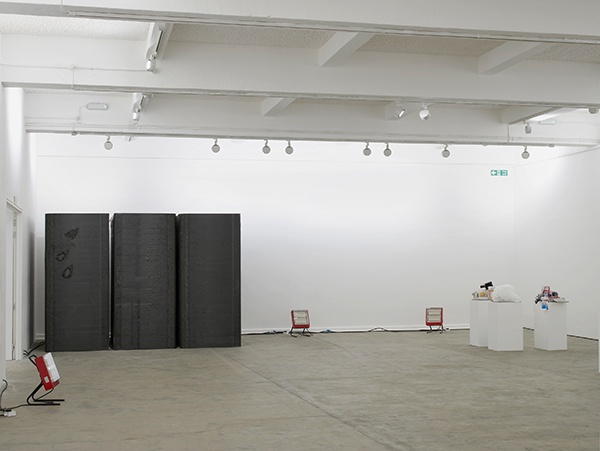 For her first show in London, Park McArthur chose the title "Poly", the ancient Greek word for "many", which in modern usage is a prefix implying many linked units.
Indeed, in contrast with one of McArthur's most celebrated previous solo efforts, "Ramps" at ESSEX STREET in New York (2014), the exhibition at Chisenhale doesn't revolve around a centerpiece, but relies instead on a larger array of materials and formal solutions, openly embracing the possibilities of formal investigation that institutional shows can provide. But whereas in "Ramps", the decision to borrow inclined planes from different organizations around New York and show them in a gallery space was made with the aim of recounting a period in the artist's life through an autonomous body of work nonetheless bound to an external and somehow complementary reality, the art exhibited in "Poly" doesn't seem to address specific places or situations. Even when engaged with similar ready-made strategies, as for example with Contacts, a series of trays on plinths filled with single-use items like latex gloves, dental dams and creams, the sculptures in "Poly" tend to invite more abstract associations, opening up to the viewer's personal narrative while maintaining McArthur's vision intact.
In Contacts, the plinths' long-established function of consecrating an object is successfully dismantled by lowering their physical stature—a possible hint at accessibility—with the consequence of introducing a participatory element that has unpredictable but welcome results. It is interesting, in this regard, to see how the impact of the work can bring to the fore a generational divide that transcends art. It is a response applicable to a variety of subjects—and as such, clearly shouldn't be a matter of concern for a contemporary artist in the process of creation—but the reactions of seasoned visitors to the medical supplies on display are likely to differ from those who have yet to experience some of the difficulties that naturally emerge in the course of life. The presence of boxes of contraceptives, in particular, triggers memories of the days when it was frequent to see trays with free condoms in bars and clubs as an attempt to educate and help people avoid the dangers of HIV—a reference to a not-so-distant age that nonetheless a reasonable portion of audience can relate to on an intellectual level, but not necessarily on an emotional one.
This might come across as a banal distinction, and in a way admittedly is—things don't have to be experienced first-hand to be fully understood—but if we want to accept that the perception of art is informed, among other things, by the cultural climate in which it takes place, it is legitimate to wonder if decades of radical works, fuelled by personal and collective struggles, are finally (or perhaps one should say hopefully) beginning to pay off, reaching a point where spectators are in a position to offer in return something other than a fertile ground in which to plant the seed of awareness, or a lab in which to run social experiments.
McArthur has expressed in the past her admiration for fellow North Carolina artist Beverly Buchanan and her work's ability to solicit strong psychological and mnemonic responses without explicitly coming across as an activist practice. If viewed from this perspective, Poly (2016), a group of large pieces of paper and absorbent polymer powder stuck on the wall, or the two totemic sculptures made of high-density acoustic polyurethane, Polyurethane Foam (2016), are set on a very effective interactivity mode, seductively navigating an area between acceptance and resistance. What they eventually have in common with Contacts is their generative nature. Destined to change shape and atmosphere as the show progresses, all three works question the impermeability of the exhibition, as well as laying out a portrait of the human body through contact with external features rather than volumetric presence. One of the best words employing the prefix "poly" is "polyvalence". In its most useful form, it implies the possibility of having a number of different, if contradictory options, purposes, meanings or aspects. When at its best, McArthur's work is convincingly polyvalent, yielding multiple effects that leave a significant mark on the visitor's imagination. This, ultimately, is what makes "Poly" a must-see.

Michele Robecchi
.
at Chisenhale Gallery, London
until 3 April 2016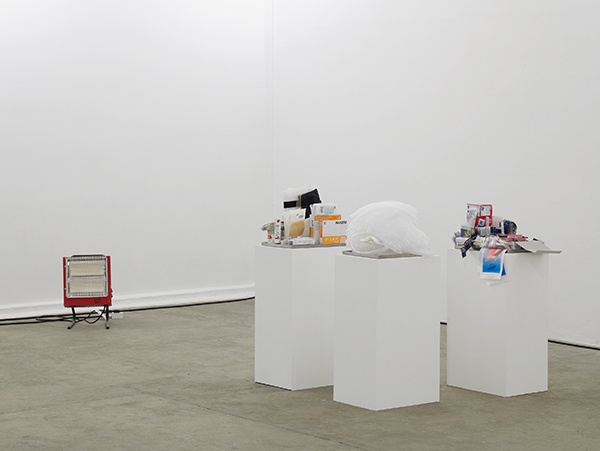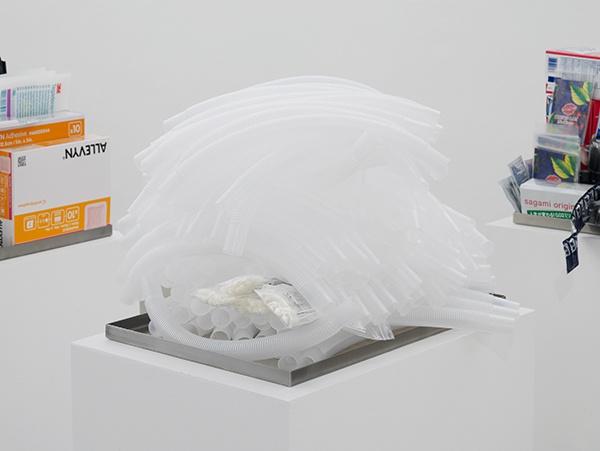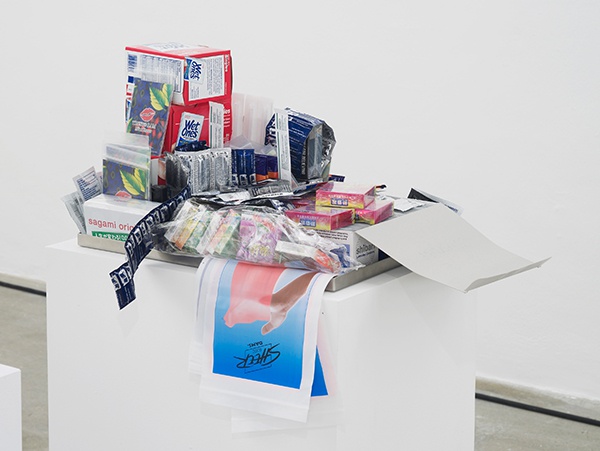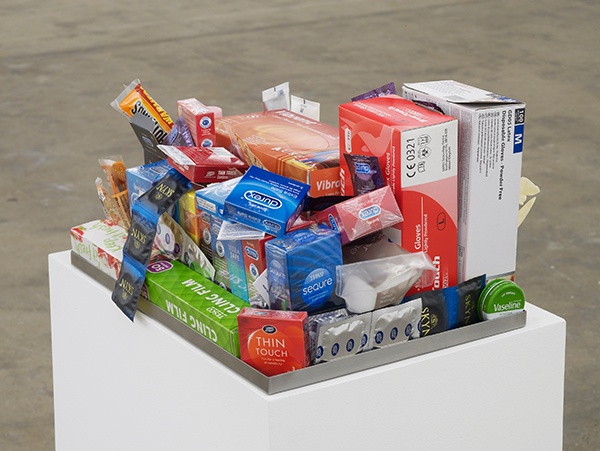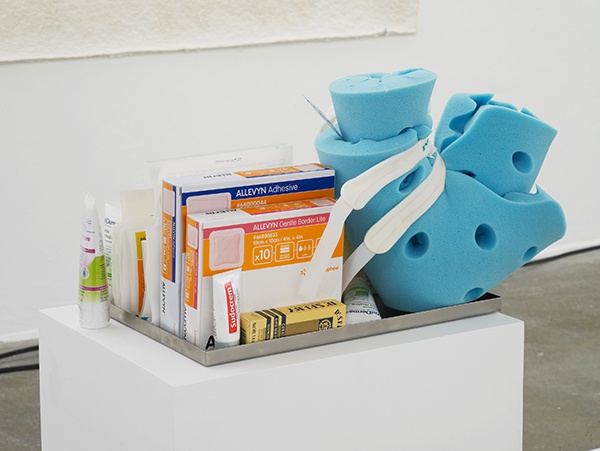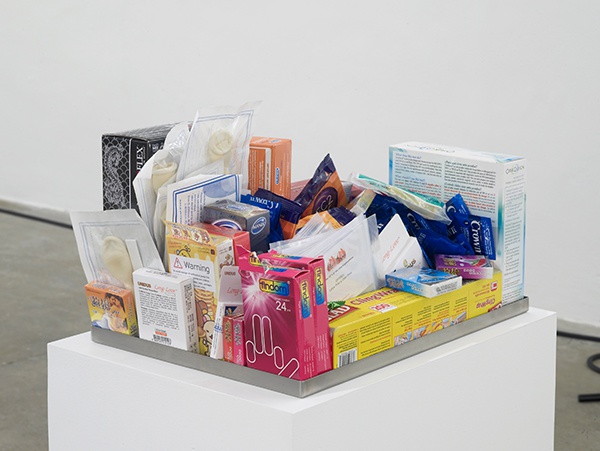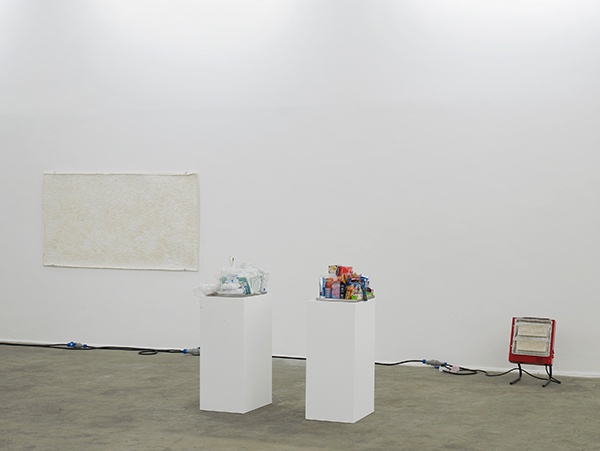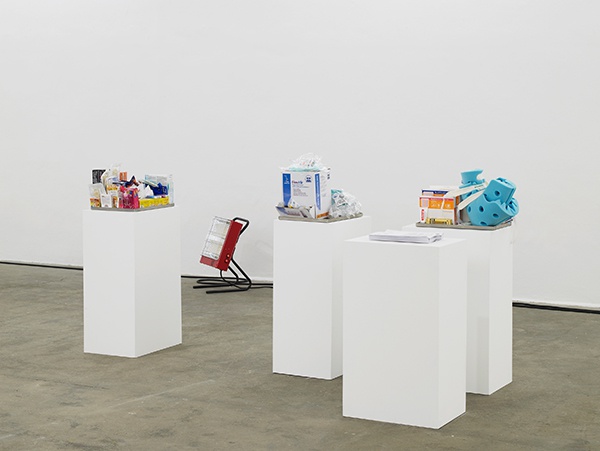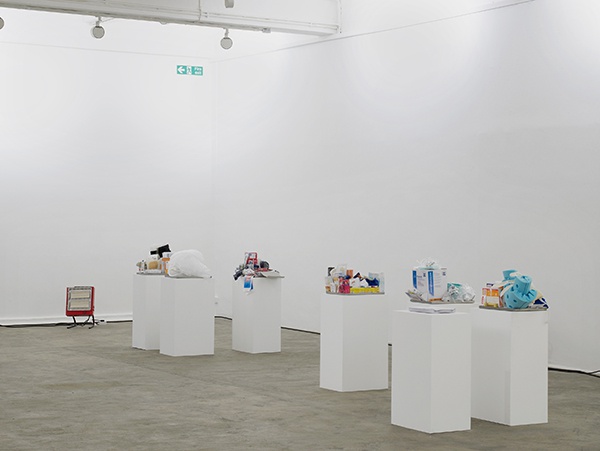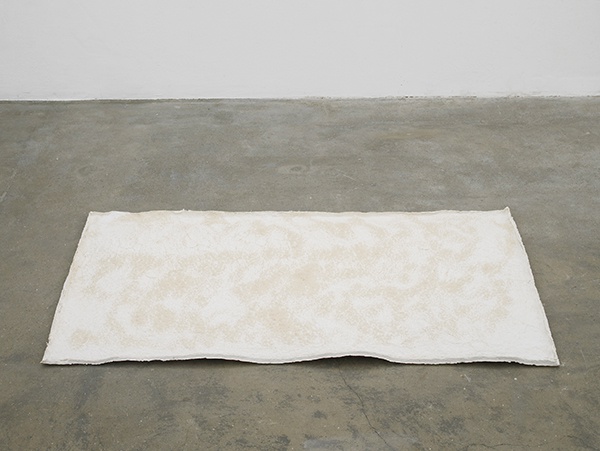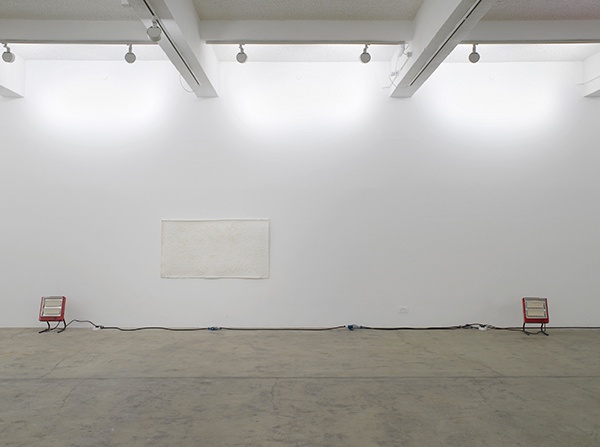 Park McArthur "Poly" installation views at Chisenhale Gallery, London, 2016
Courtesy: the artist; Chisenhale Gallery, London; Essex Street, New York; Lars Friedrich, Berlin. Photo: Andy Kate