REVIEWS
The Upside-Down World of Patrick Van Caeckenbergh
Close
1
2
3
4
5
6
7
8
9
10
11
12
13
14
15
16
17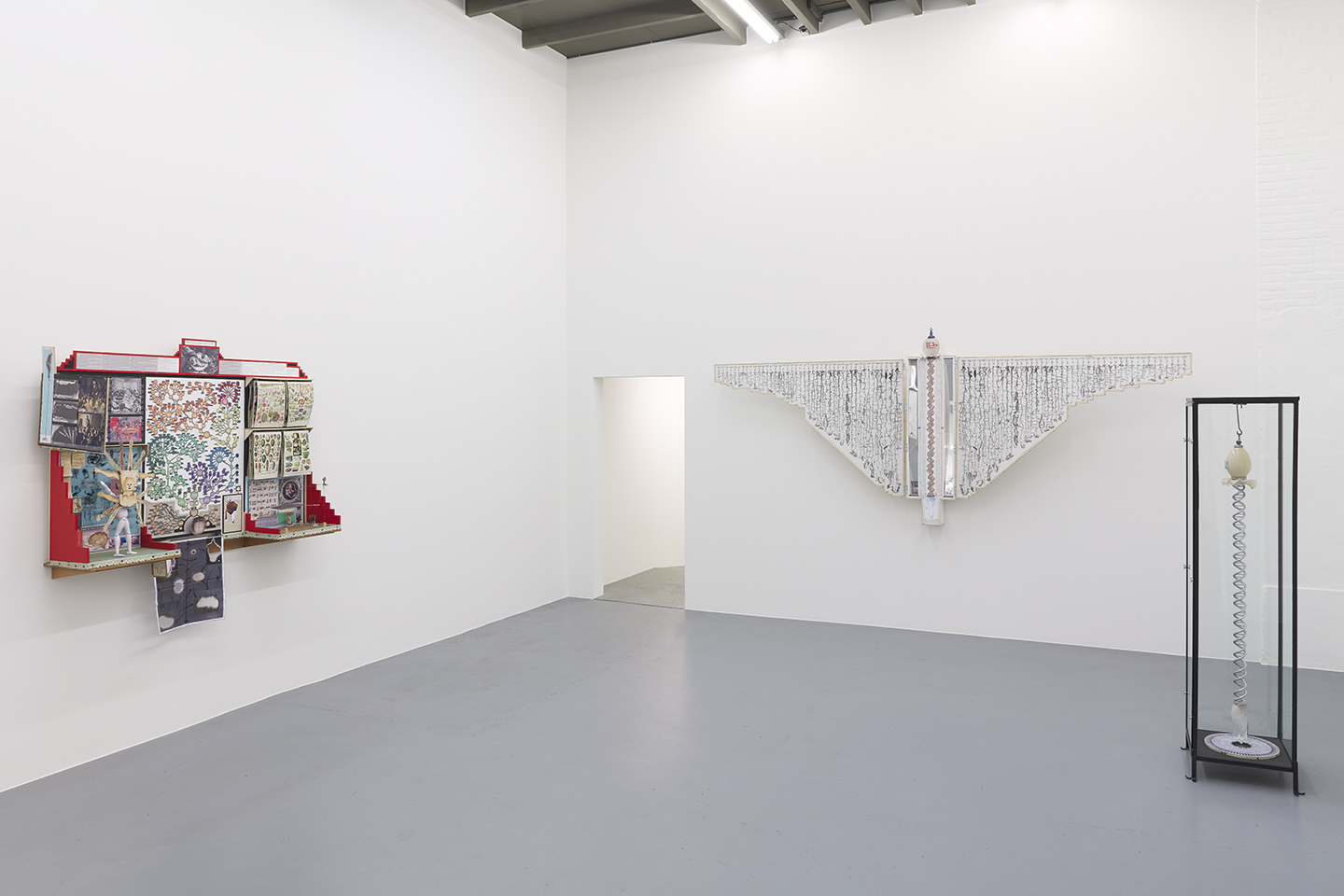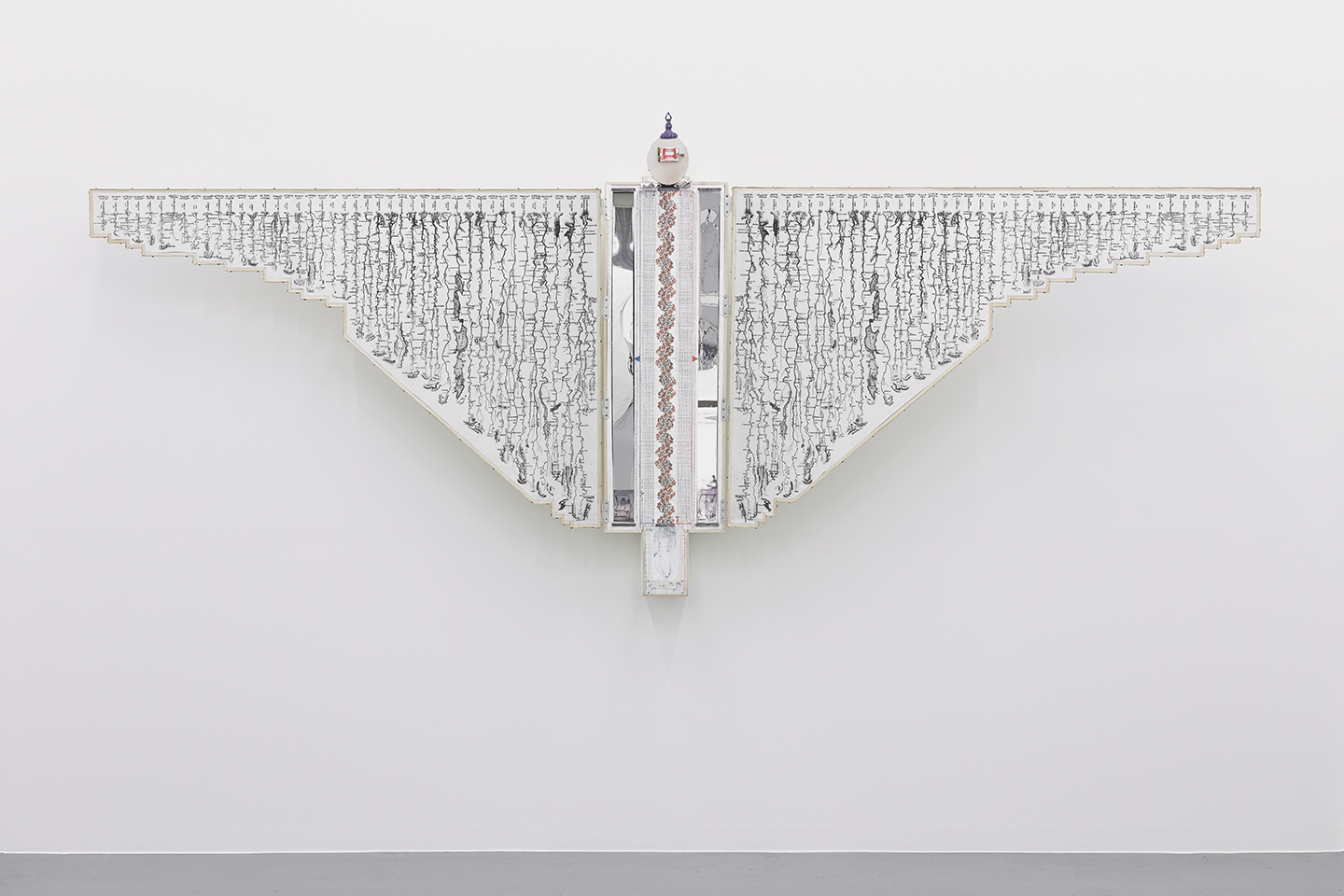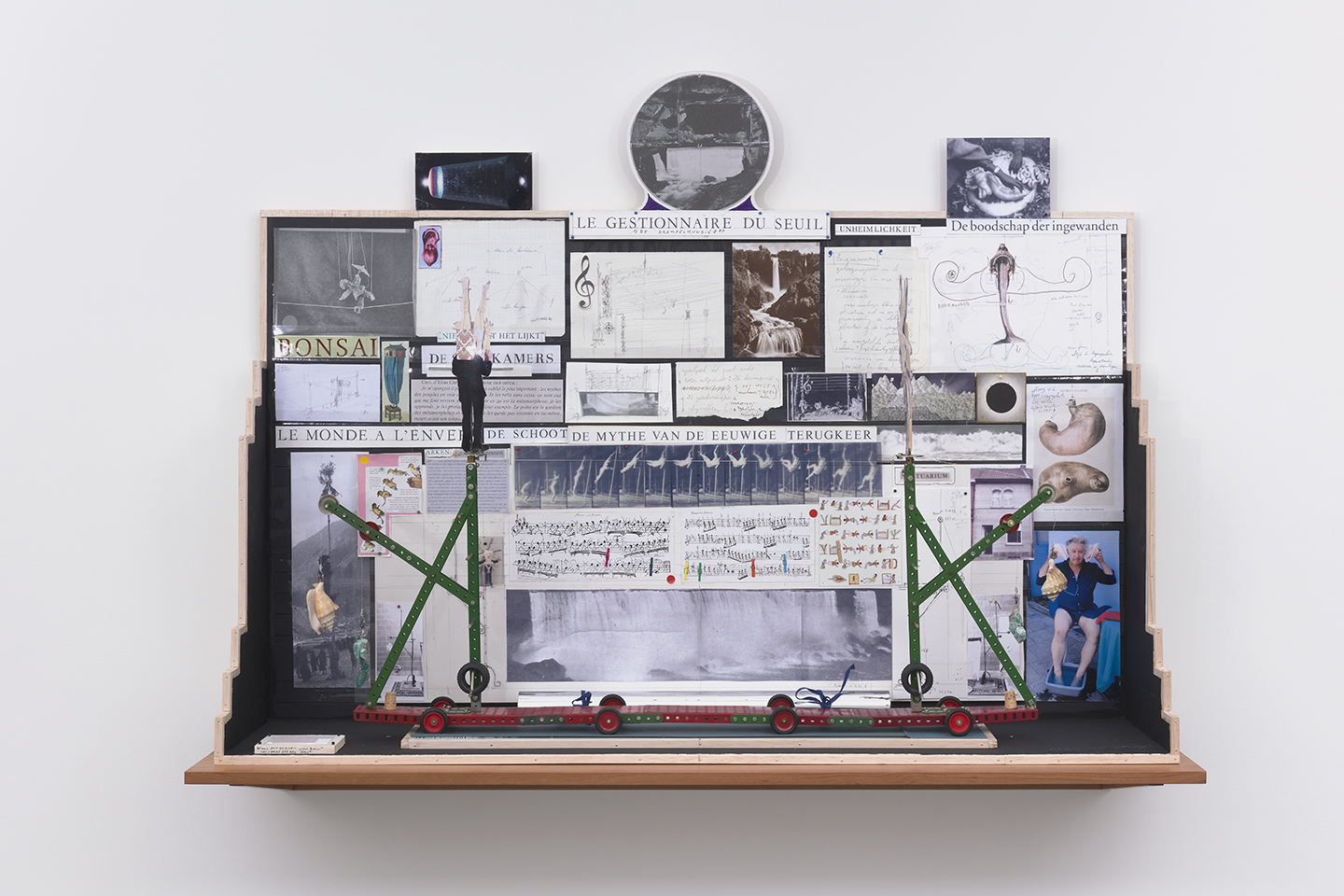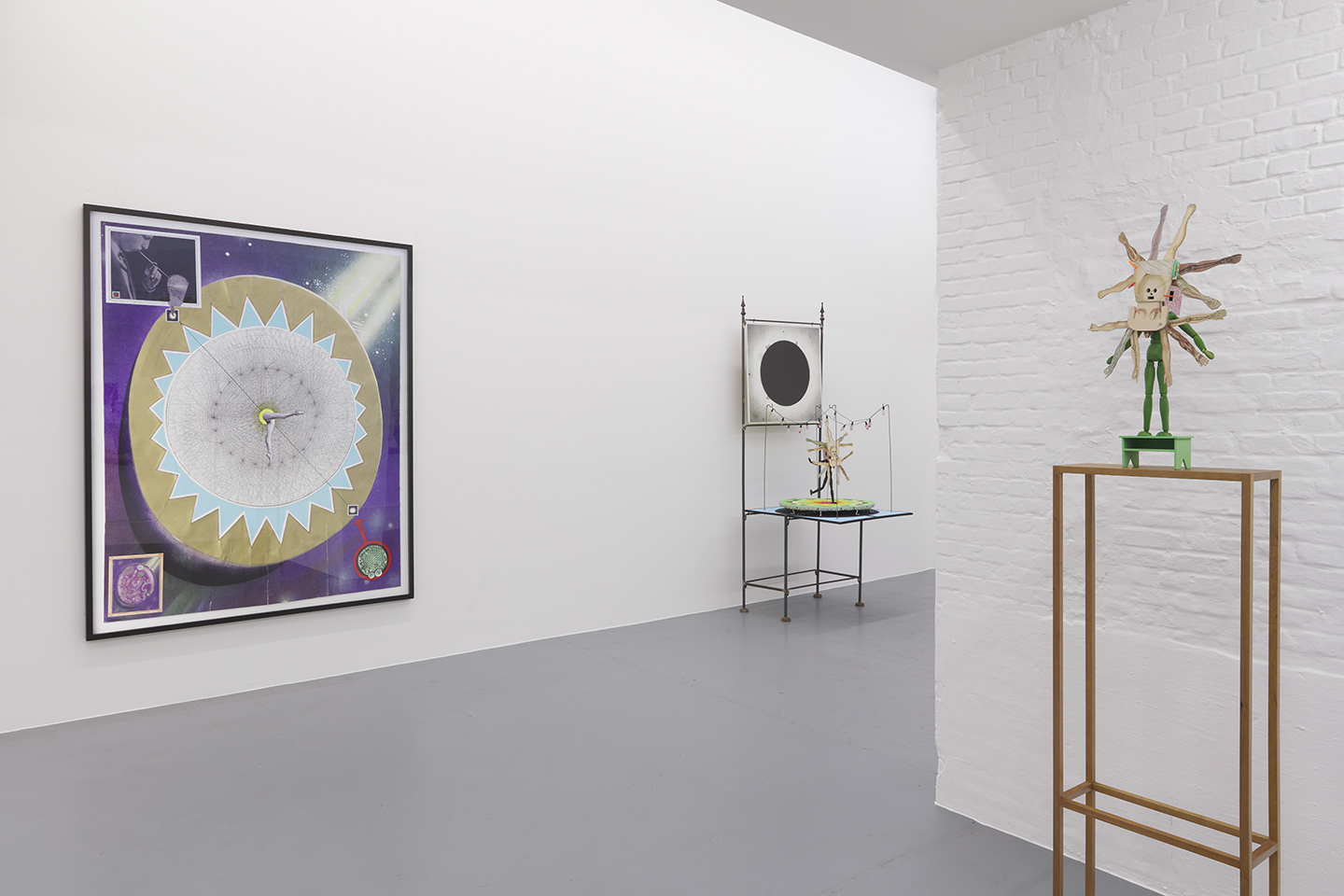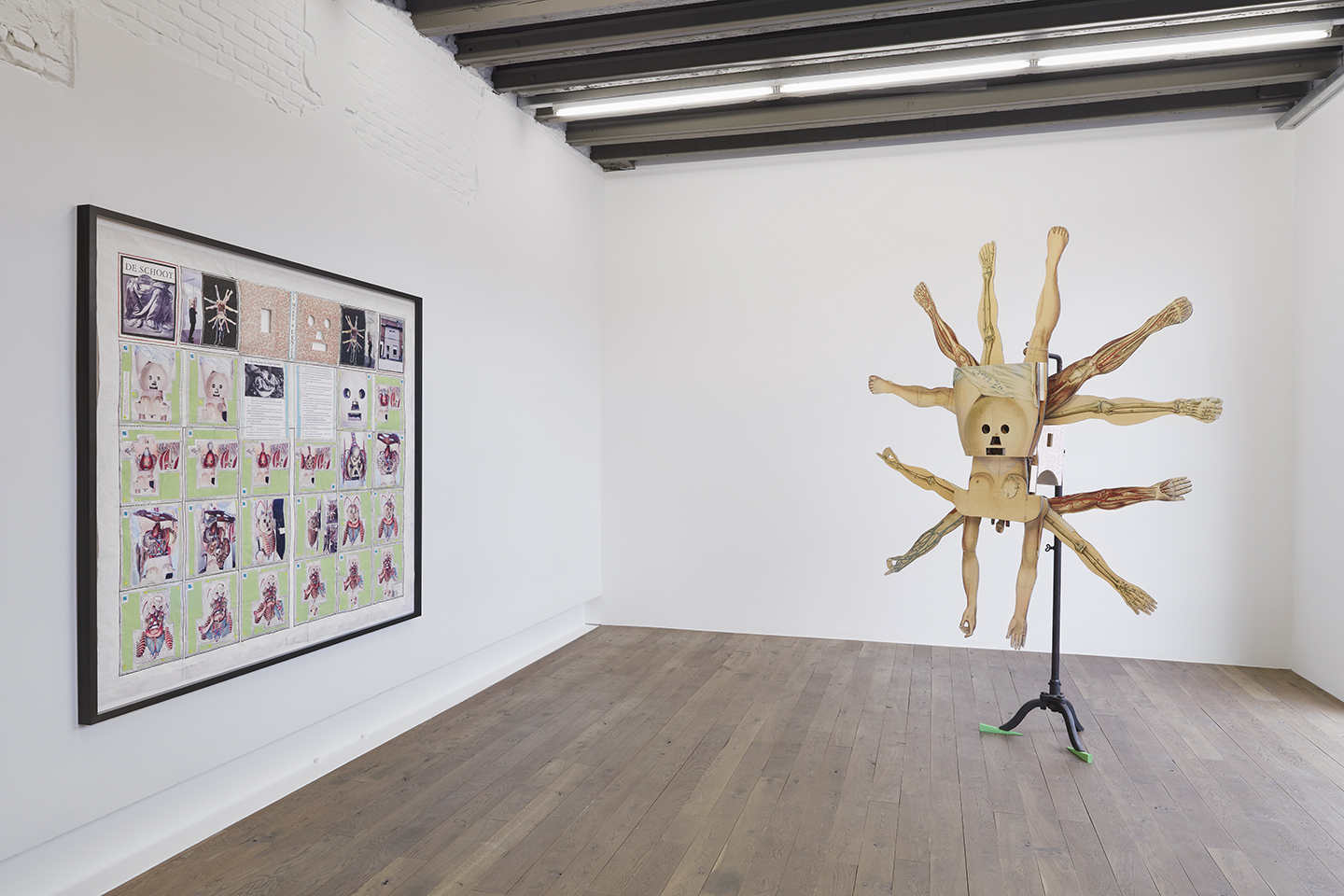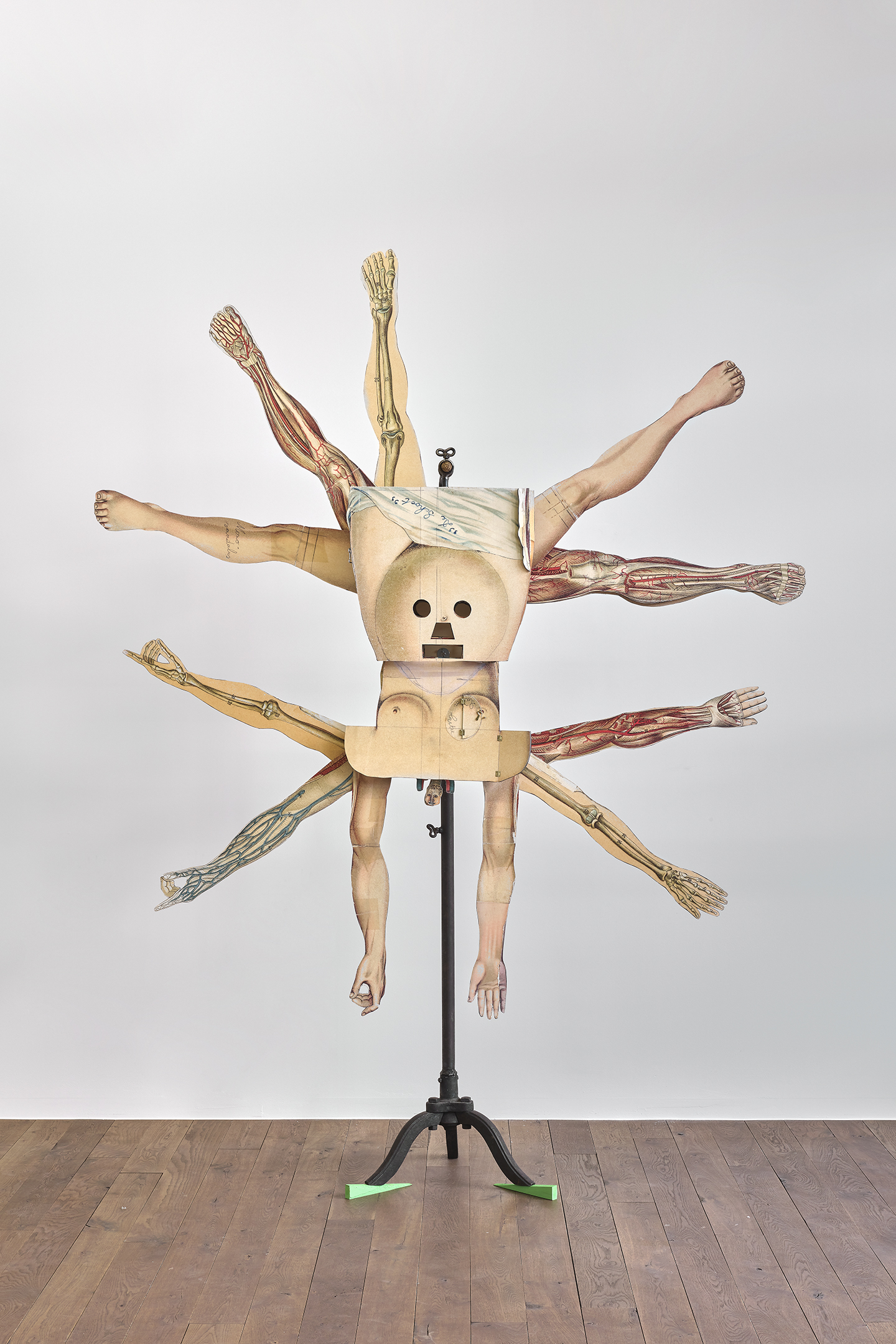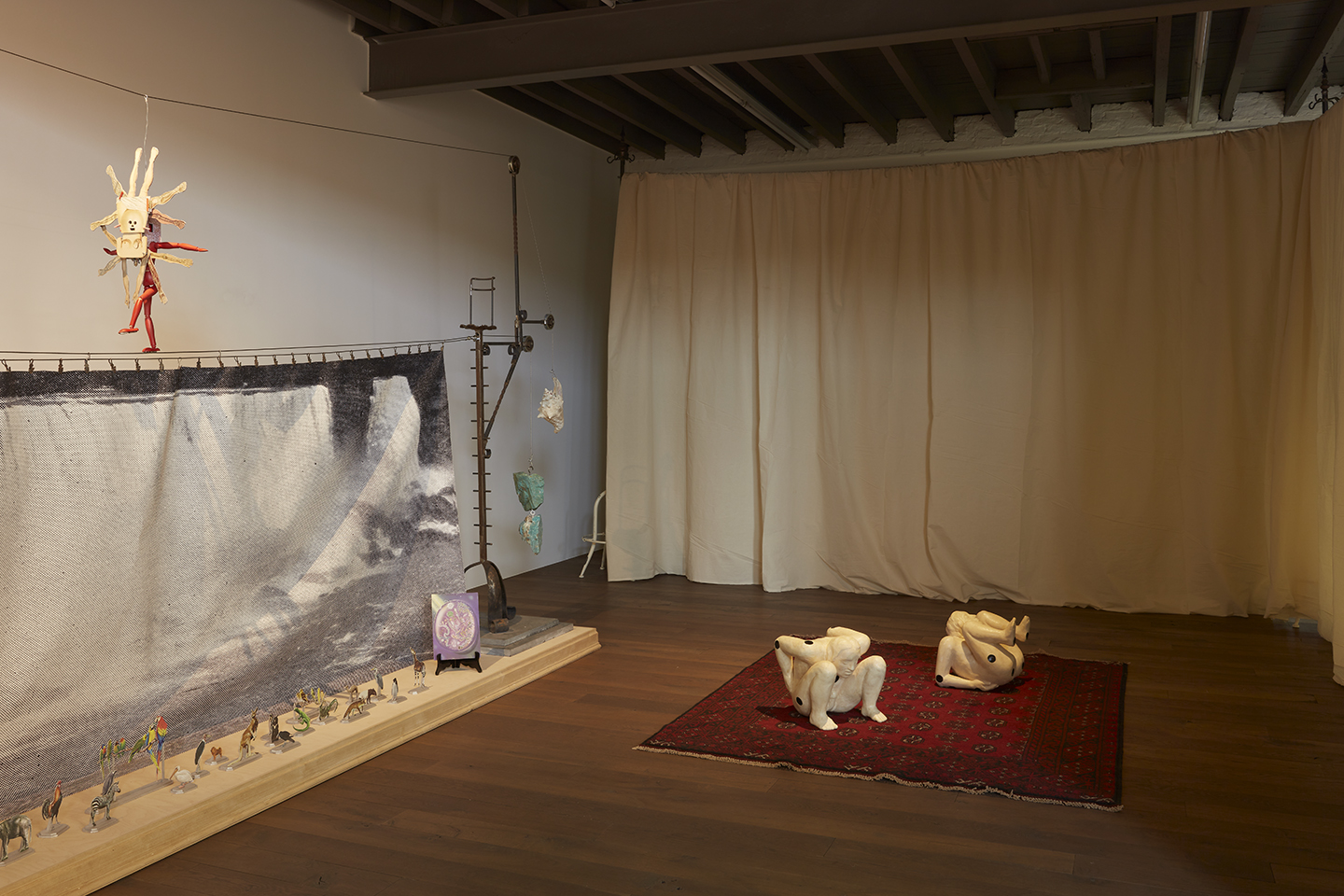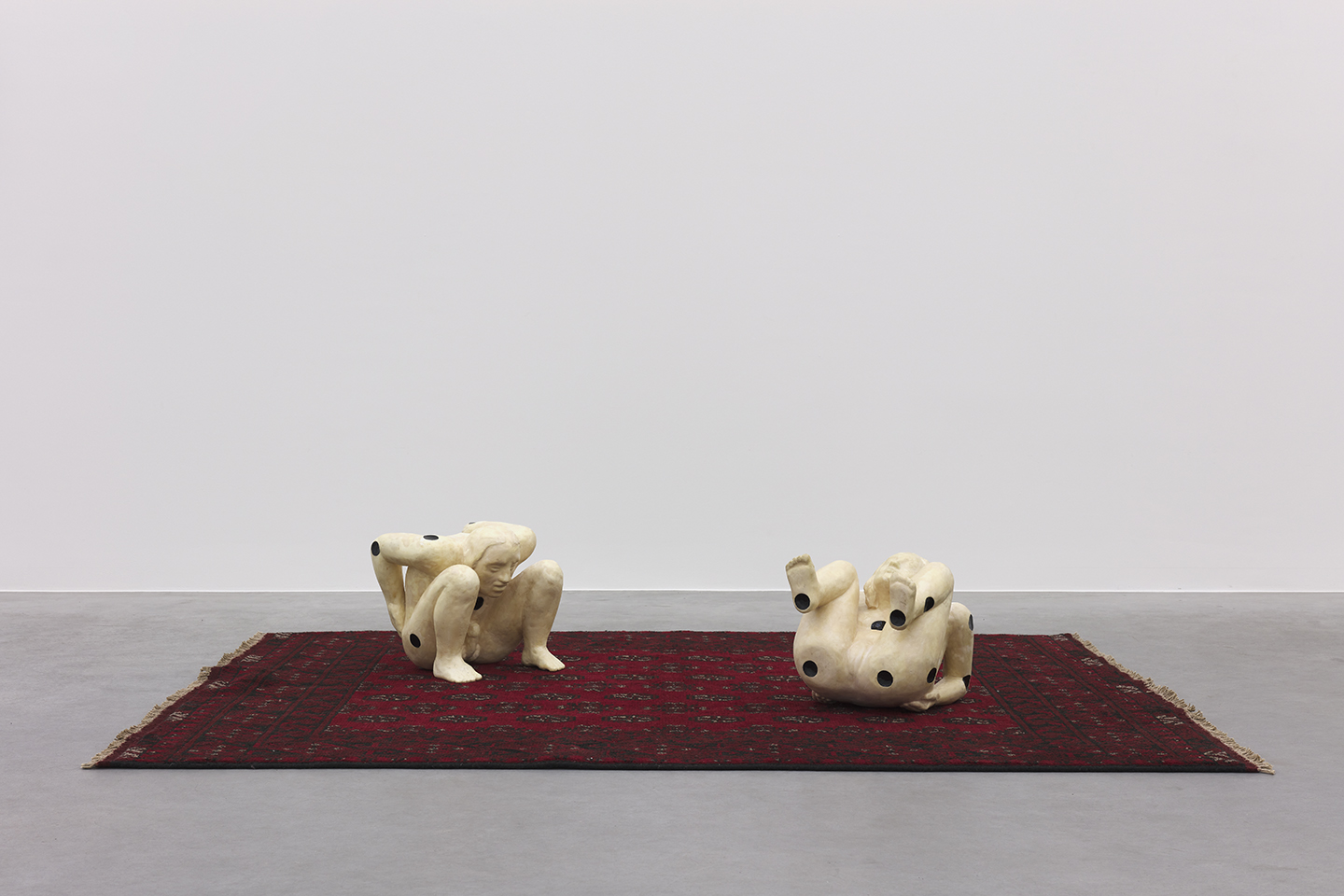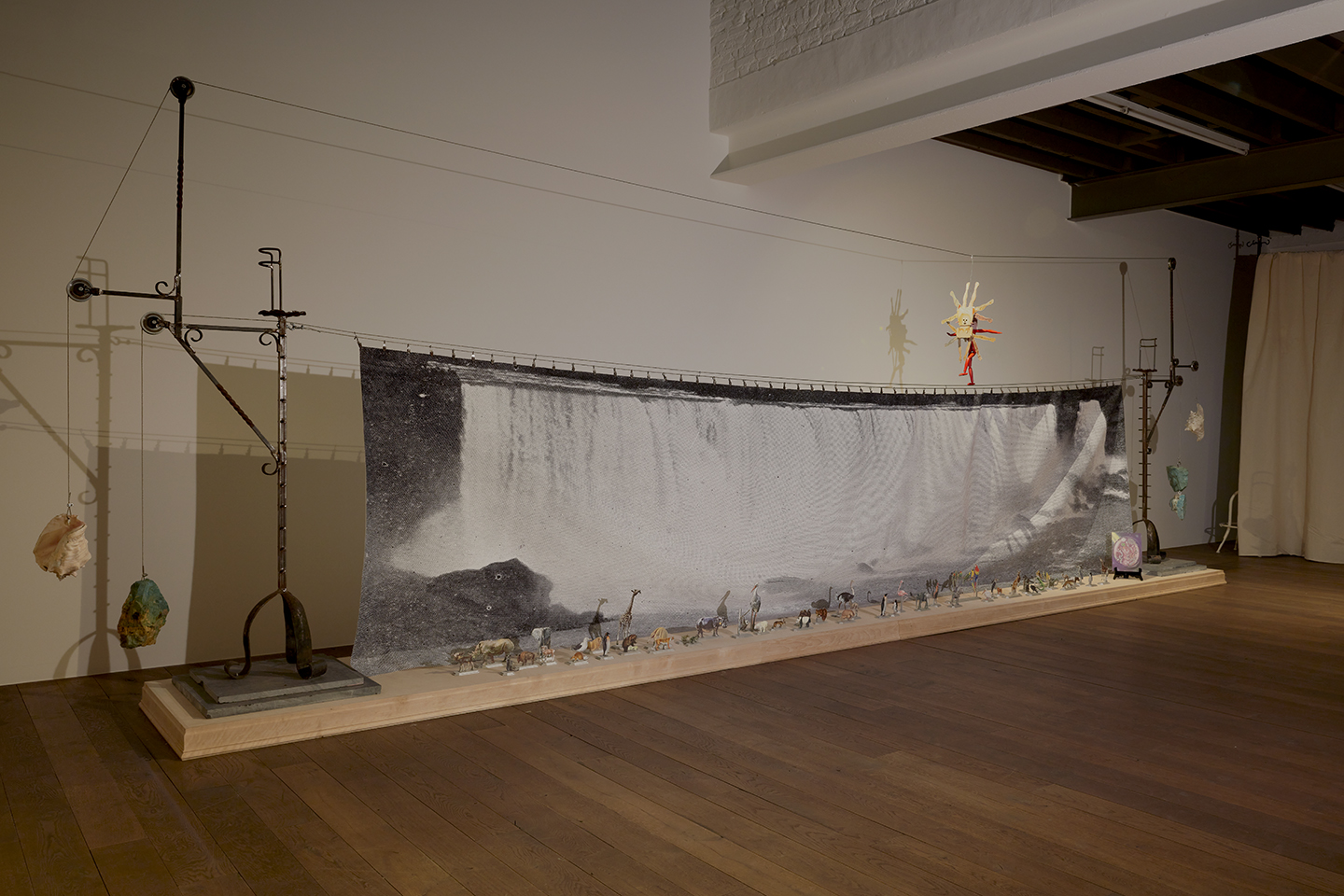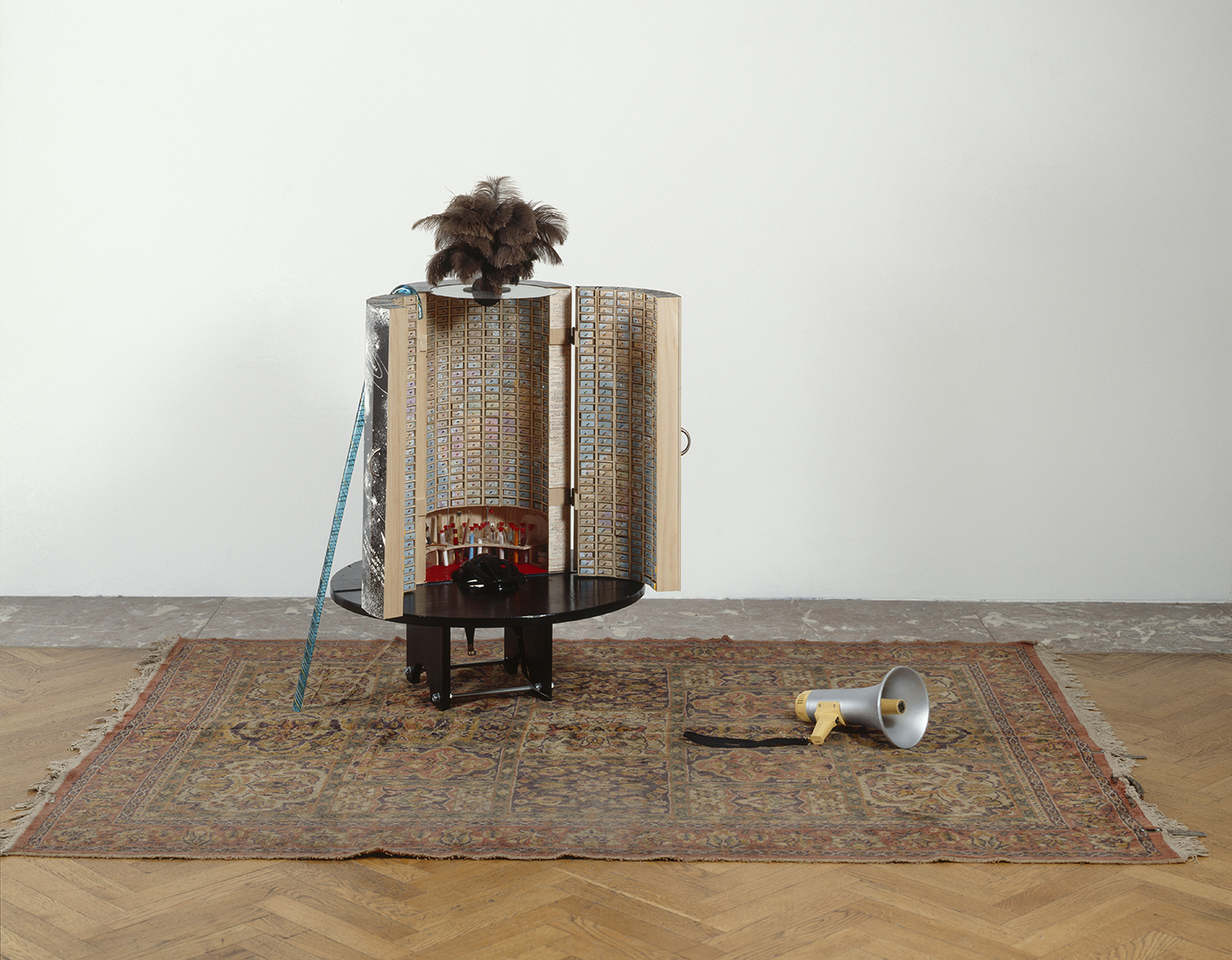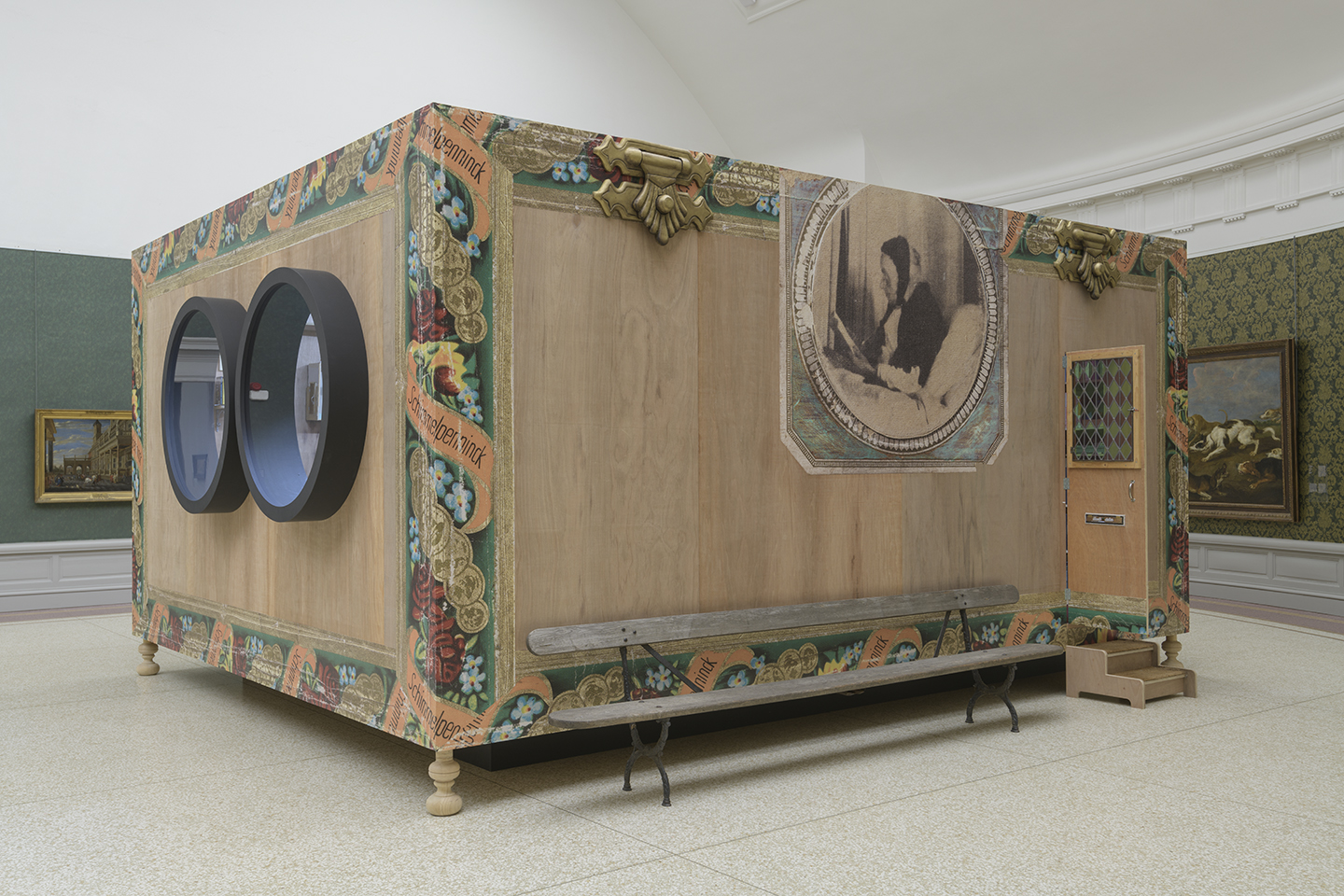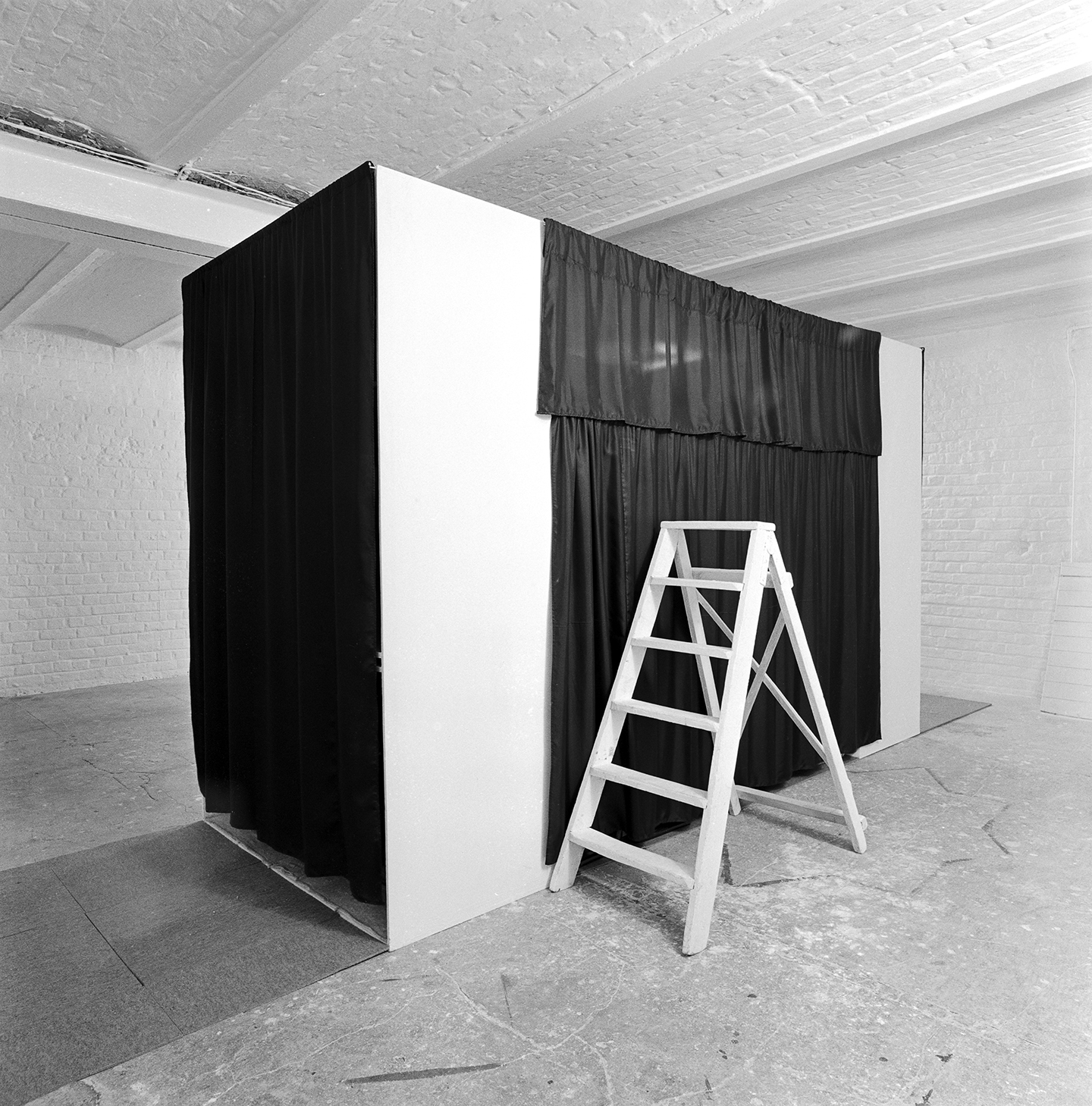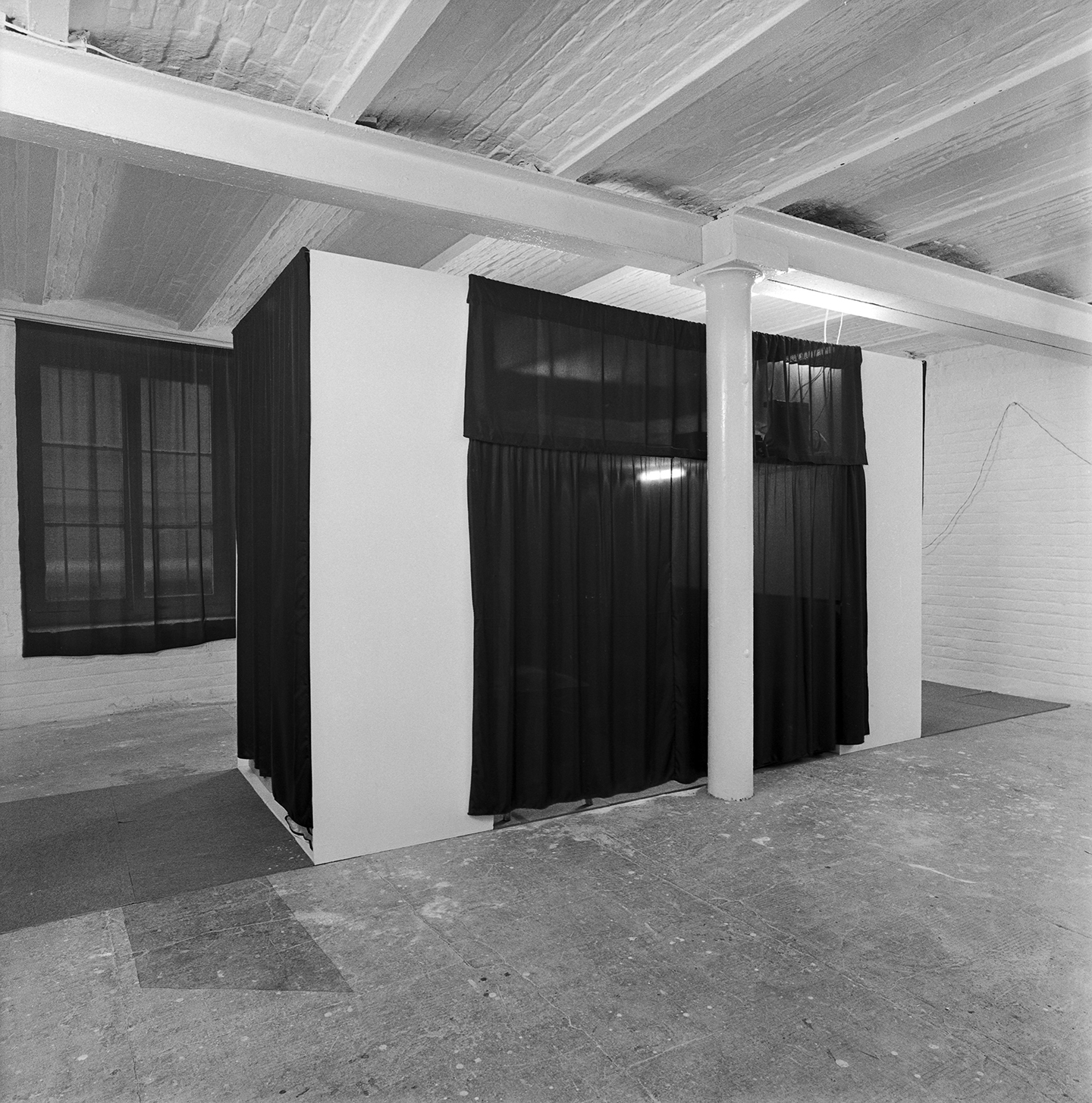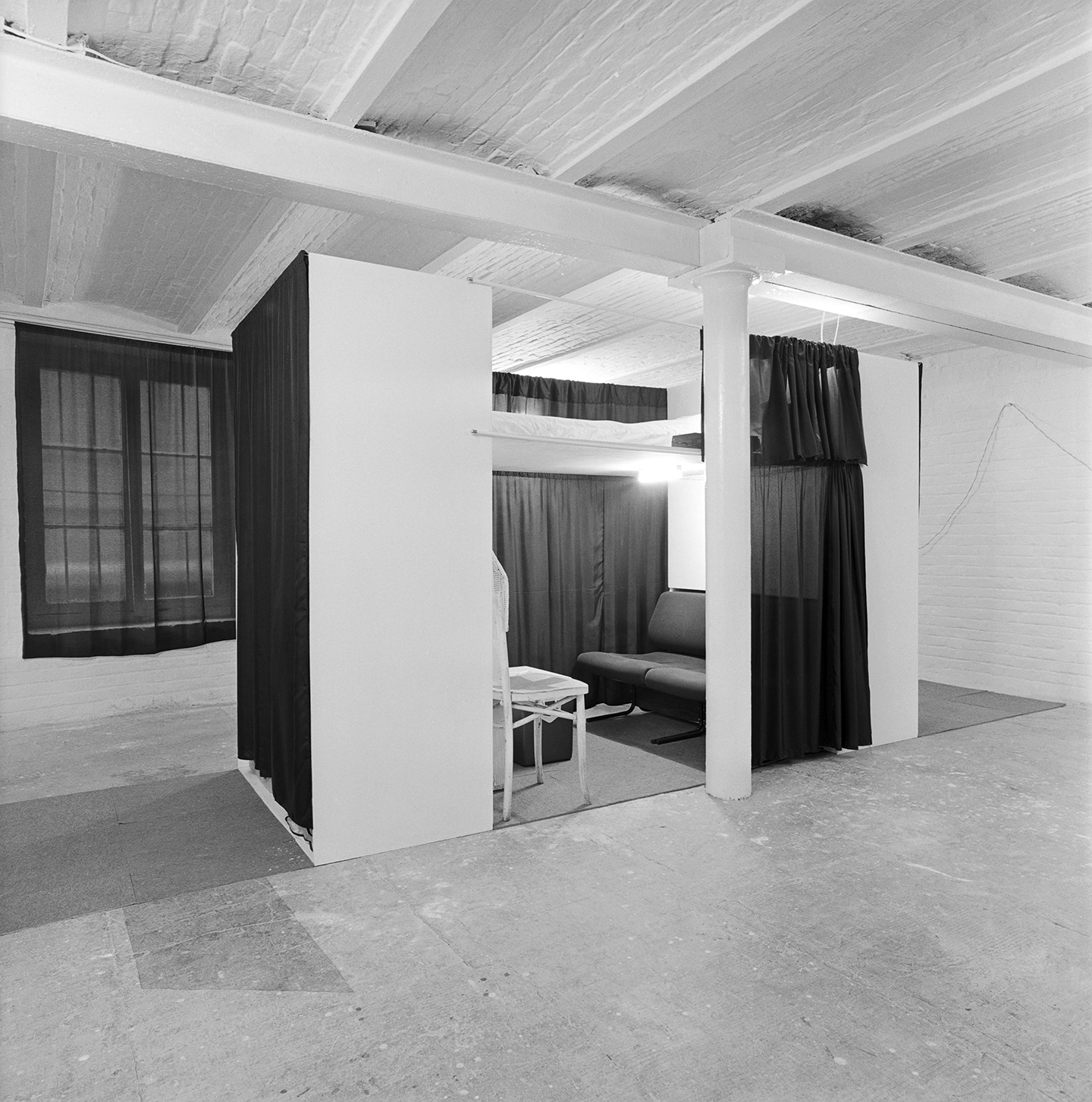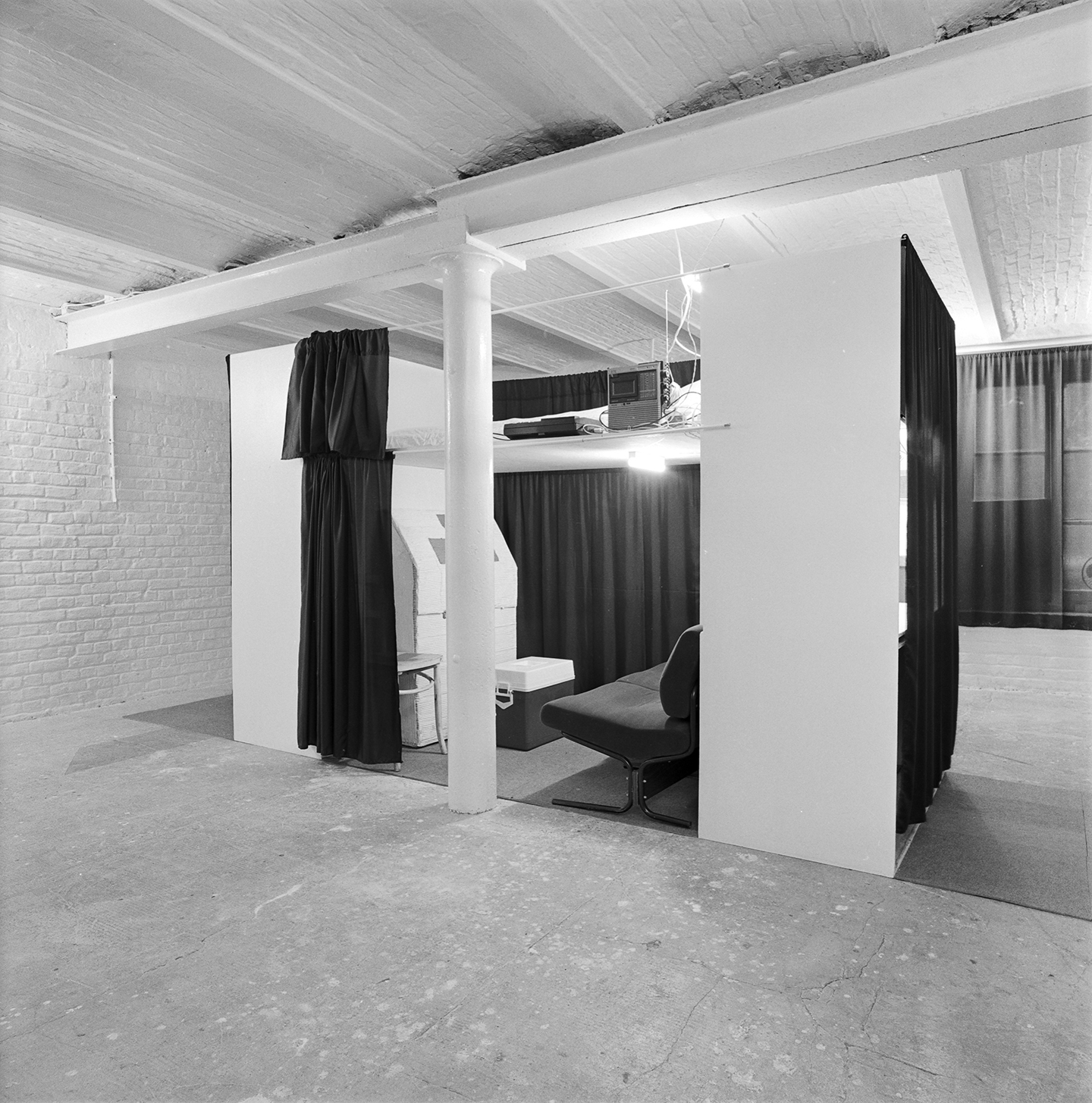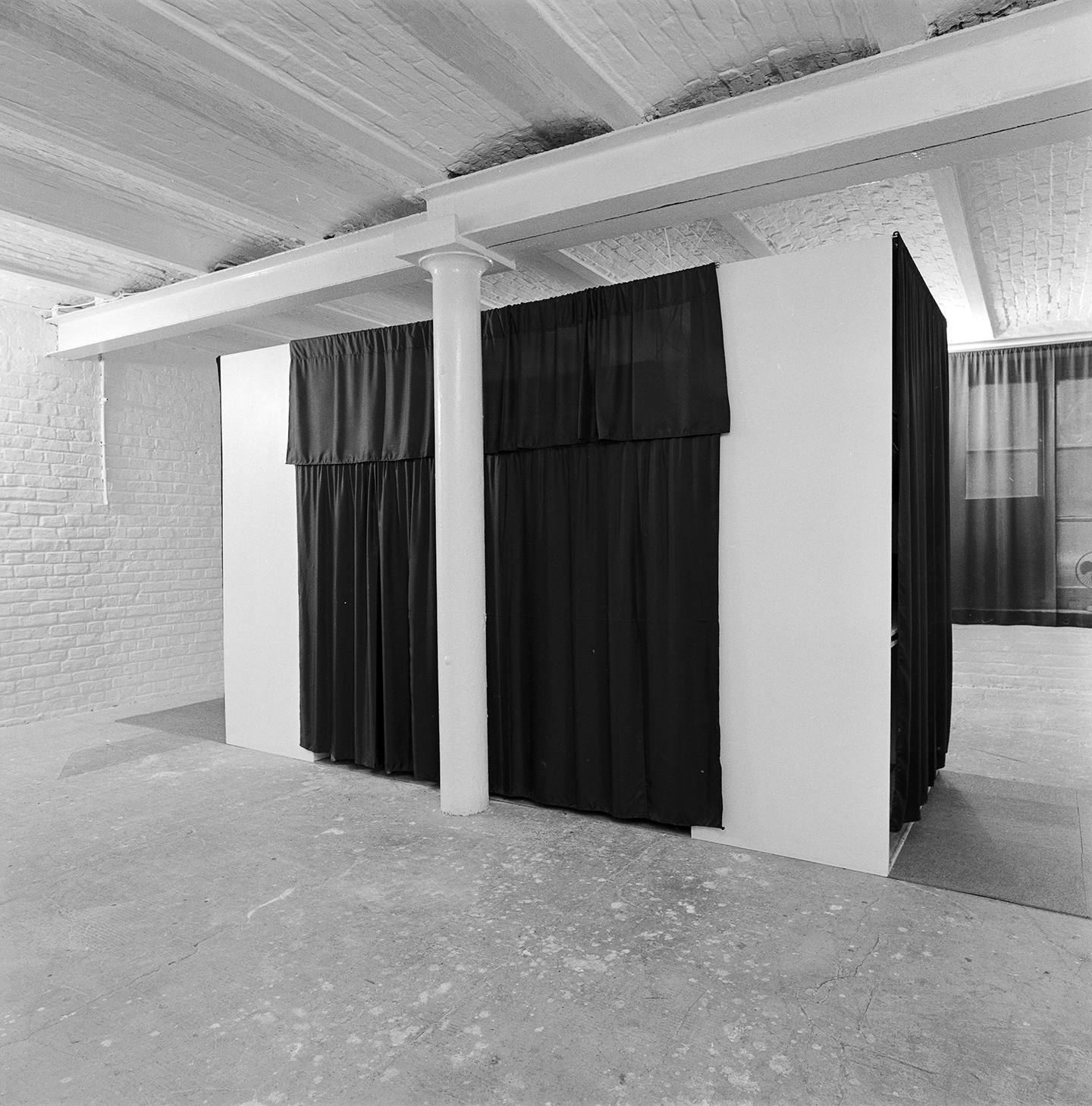 by Joanna Zielińska
Patrick Van Caeckenbergh is a dreamer who employs visual art as a platform to share his research findings; he articulates his investigations in neuroscience, philosophy, and anthropology as large-scale installations, sculptures, drawings, collages, and textual works. His methodology also channels his own biography and experiences through a practice that involves a multitude of ideas borrowed from cartography, taxonomy, fairy tales, memory theater, anatomical theater, and the aesthetics of carnival. On the occasion of Le Monde à l'Envers, his eleventh exhibition at Zeno X Gallery, Antwerp, we spoke of the complexity of the artistic vocabulary that he has developed over the decades.
In his own words, Van Caeckenbergh wasn't born with a compulsion to become an artist. Even during his art education in Ghent, he never made an artwork in the conventional sense. In order to obtain his diploma he presented photographic documentation of the space where he lived from 1979 to 1984, under the title Living Box (1980-84). The cubic structure he'd built inside an old factory in Ghent was never intended to be an artwork, but rather served as an architectural experiment for living in: upstairs he constructed a bedroom, and downstairs a living room and a small functional kitchen.
Later on, Van Caeckenbergh would create another living space, one that this time became an iconic artwork: The Cigar Box (2017). The Cigar Box was a one-room home that he inhabited with his family as well as a studio of sorts and a repository for his artworks, library, everyday paraphernalia, and artist's archive, organized inside of a multitude of cigar boxes arranged in such a way that the structure became a veritable cabinet of curiosities, following the aspirationally universal and utopian seventeenth- and eighteenth-century model. Van Caeckenbergh's work resonates with Bouvard and Pécuchet, Gustave Flaubert's two characters from the 1881 book of the same title, who embark upon an inexhaustible search for knowledge, be it excavating fossils or collecting unsorted specimens, always failing in their scientific experiments but persisting in their fertile endeavors. From this viewpoint, The Cigar Box was a house as much as it was part of a larger genealogical tree, so to speak—a multilayered reflection on architecture and its impact on human life. Inevitably, the artistic gesture of a continuous dynamic of accumulation made the space impossible as a domicile. The family moved to another location, and The Cigar Box is now part of the collection of the Museum voor Schone Kunsten in Ghent.
The system by which Van Caeckenbergh conceived his accumulation of objects and cigar boxes was dictated by the size of the space and what he refers to as a "synesthetic experience." He put it thus in our recent conversation: "I hear voices talking from books. I can make relationships. I have very specific autism. I'm really obsessed about creating order." The Cigar Box's evolution is very much related to Sint-Kornelis-Horebeke, where he used to live; the village impacted his spatial thinking, relationships with environment and people, and the way his artworks developed.
Resonating with those previous experiments with architecture, encyclopedic accumulation of knowledge, and lived experience, the current exhibition at Zeno X displays a number of architectural models—miniature dioramas and small-scale installations. They are reminiscent of theatrical stages or Wunderkammern filled with images and characters (including one called "Shaman") who are ready to perform. The whole constitutes a visual articulation of the interconnected elements of knowledge developed during the artist's research process. For example, the mixed-media installation Het anatomisch theater (De waterval) (2015–20) is made of cutouts of animals (with the Shaman above, acting as an equilibrist) from an illustrated encyclopedia that Van Caeckenbergh received from his mother when he was a child—a significant moment in the artist's life that spawned his fascination with taxonomy. Dioramas and architectural models are examples of a bricolage both plastic and conceptual by which the artist presents his multilayered, interconnected thinking process in a complex and ever-expanding oeuvre that represents knowledge as fundamentally ungraspable. He explains: "I have always been in a position of threshold manager—someone who doesn't really belong either to the art world or the context of science."
Many of the works in the show consist of writing, in the form of extended notes on different subjects. For the artist, narrative is a useful way of collecting and organizing knowledge that is then embedded in his visual works.
Van Caeckenbergh refers to a cosmogony, a larger system, that helps articulate his artistic universe. Some elements of this structure travel through installations and publications. As mentioned above, one of these elements in Le Monde à l'Envers is the Shaman, who represents wisdom. An equilibrist, the Shaman cures and reflects on global-scale problems such as ecology and overpopulation. He may be a trickster, but he is also a helper who can see reality from different perspectives, including as an "upside-down world." Van Caeckenbergh sees in this position the possibility of healing in a broader sense—social, ecological. The Shaman wears an anatomically upside-down mask inspired by Carnival (very popular in the artist's native Flanders) and folk iconography. In the exhibition, Carnival serves as an exemplar of the upside-down world where "poor people get rich, rich become poor, women become men, and opposites are turned around." It is a moment where anarchy, amusement, and theater are allowed in the streets. It is a chaotic moment that cures society.
The shamanistic anatomical mask recalls a previous work, The Hat, which Van Caeckenbergh made in 1988 or 1989 for a Russian circus artist who as part of his autistic disorder was assaulted by synesthetic sensations, and who also had a photographic memory. They met thanks to their respective neuroscience researches. Van Caeckenbergh created an oversize hat and a pilgrimage outfit designed to ameliorate the circus artist's condition by isolating his hypersensitive body from the outside world, a source of overwhelming stimuli and desires. Van Caeckenbergh explains: "In science there is no place for this kind of curing. That's why I always speak about threshold. The brain is a very complex organ. Once, I made a meccano representing how the brain works. What I'm doing is situated far away from the context of art but also of science."
Patrick Van Caeckenbergh (b. 1960, Aalst, Belgium) lives and works in Ghent. He has had solo exhibitions at Bonnefantenmuseum, Maastricht, the Netherlands (2001); Musée des Beaux-Arts, Nîmes, France (2005); La Maison Rouge, Paris (2007); Frac Paca, Marseille, France (2017); and Museum M, Leuven, Belgium (2012), among other venues. His work has been featured in the Venice Biennale (1993, 2013); Manifesta 1, Rotterdam (1996); and the 5th Biennale de Lyon, France (2000), as well as the group exhibitions Beating around the Bush, Bonnefantenmuseum, Maastricht, the Netherlands (2014); Hors – Limites. L'art et la vie 1952–1994, Centre Pompidou, Paris (1994); Abracadabra, Tate Gallery, London (1999); and For the Blind Man, which debuted at ICA London (2009), and traveled to MCA Detroit; De Appel, Amsterdam; and Culturgest, Lisbon.
Joanna Zielińska is an art historian, exhibition maker, and performance curator whose practice centers on theater, performance, performative literature, and the visual arts. She is a senior curator at M HKA Antwerp. From 2015 to 2020 she was head of the Performing Arts department at Ujazdowski Castle Centre for Contemporary Art, Warsaw. She is also the former chief curator at Cricoteka, the Centre for the Documentation of the Art of Tadeusz Kantor in Kraków, Poland, where in 2014 she curated the inaugural exhibition for the opening of the institution's new building and the performance program Nothing Twice. Zielińska is the former artistic director at Znaki Czasu Centre of Contemporary Art (CoCA) in Toruń, Poland, where she curated the inaugural exhibition for the opening of its new building and the institution's programme from 2008 to 2010. Since 2011 she has been working on a long-term research project on the artist's novel in collaboration with the Spanish artist David Maroto.
at Zeno X Gallery, Antwerp 
until 20 February 2021