REVIEWS
Paul Nash "Sunflower rises" at Fondation Vincent van Gogh, Arles
Close
1
2
3
4
5
6
7
8
9
10
11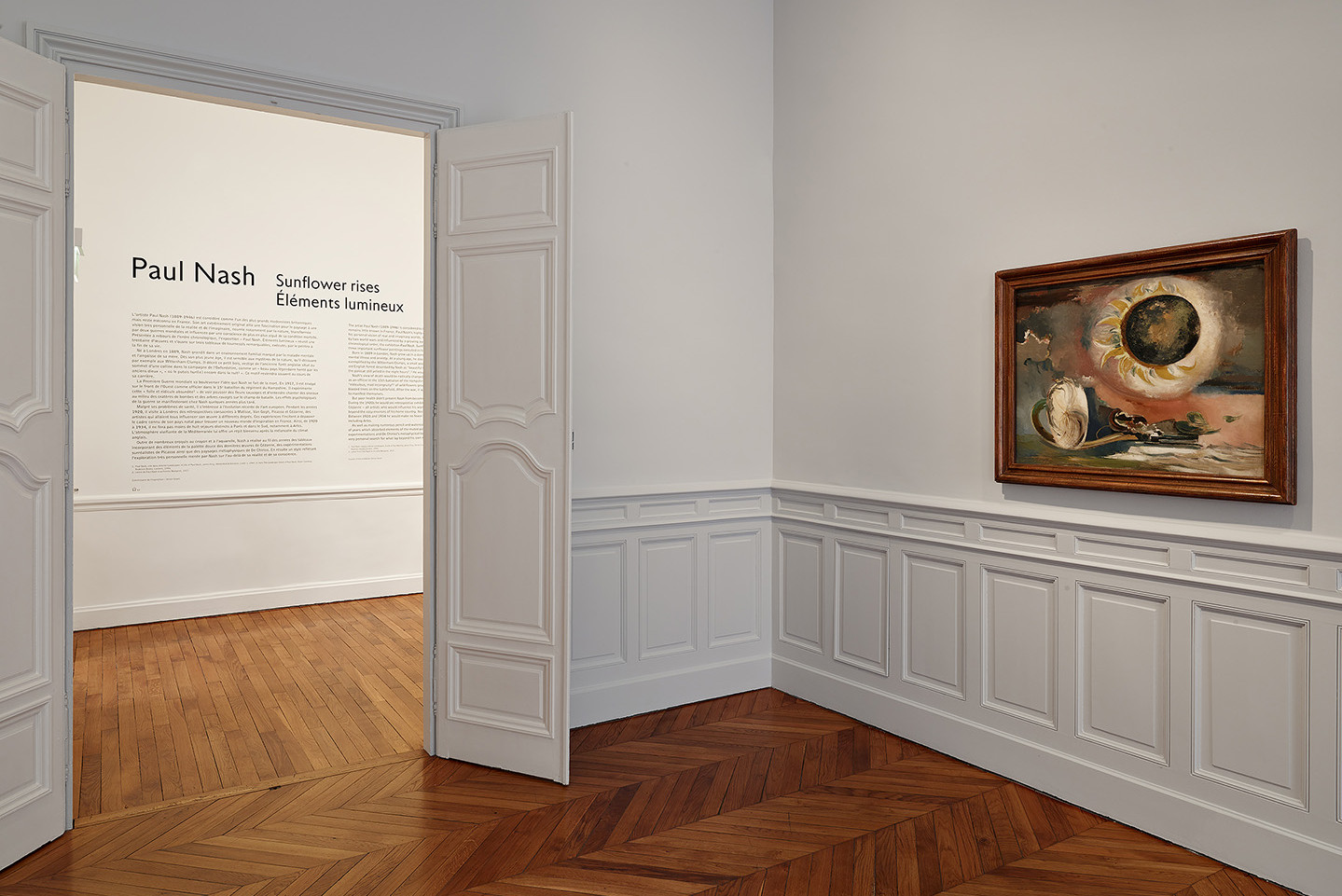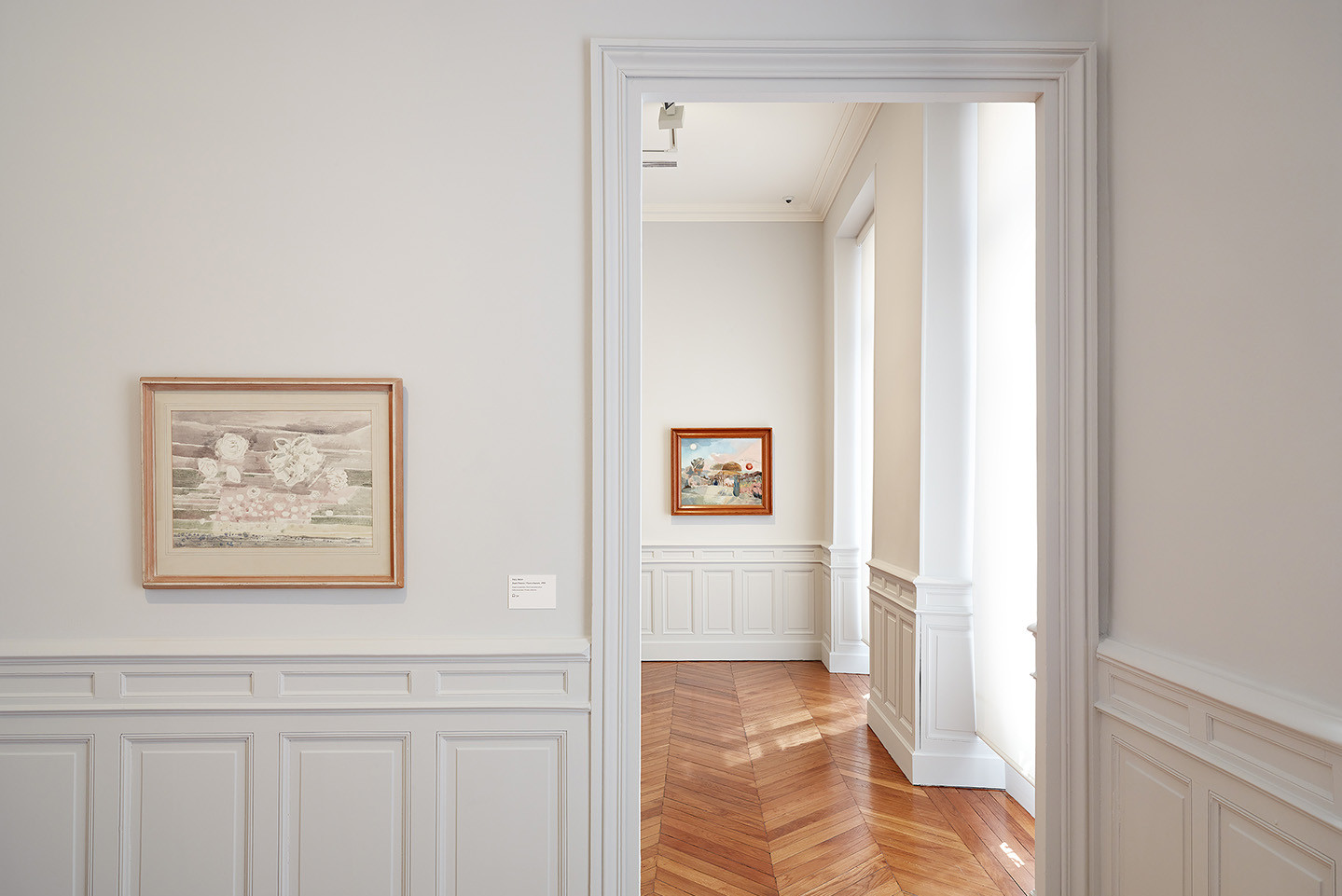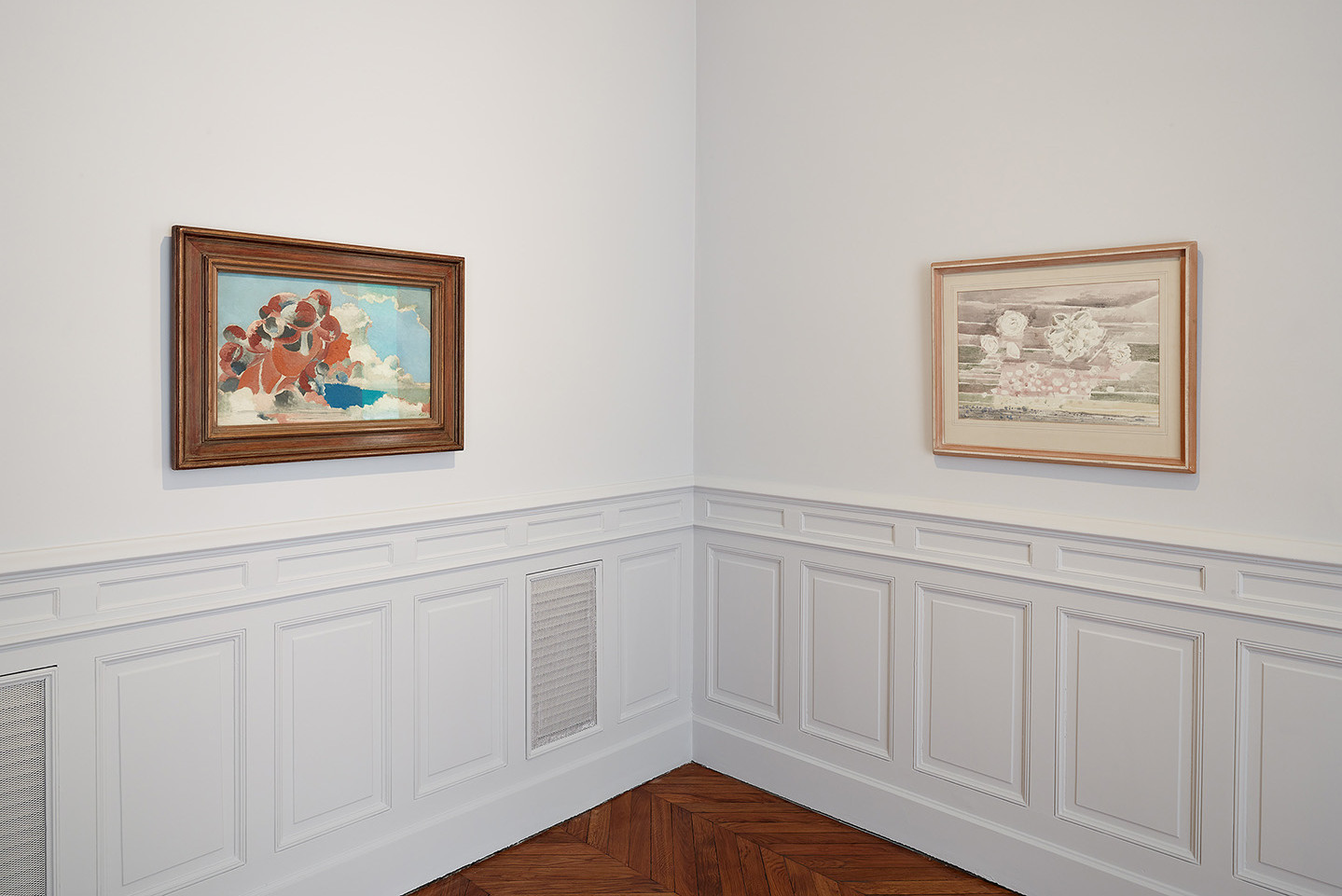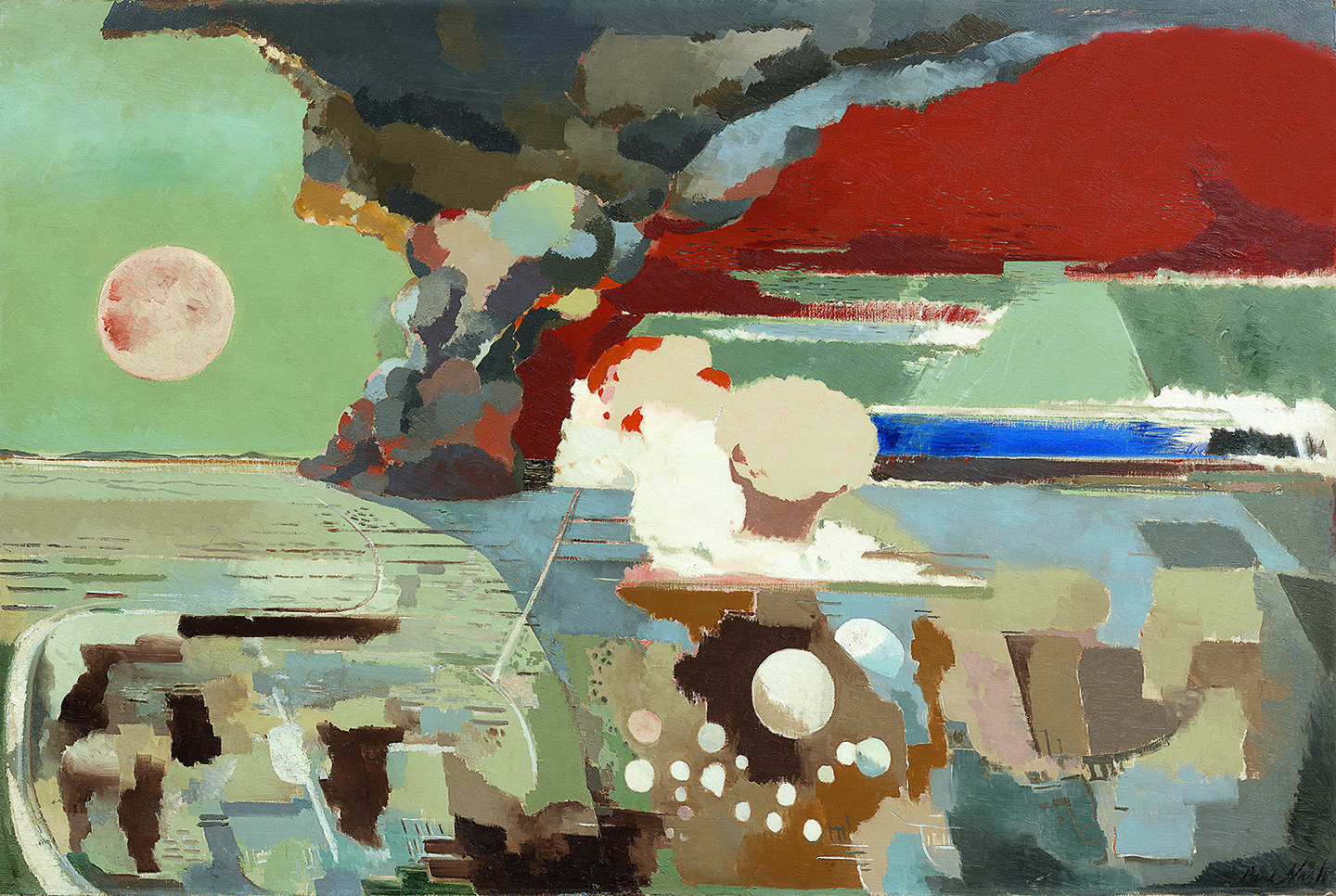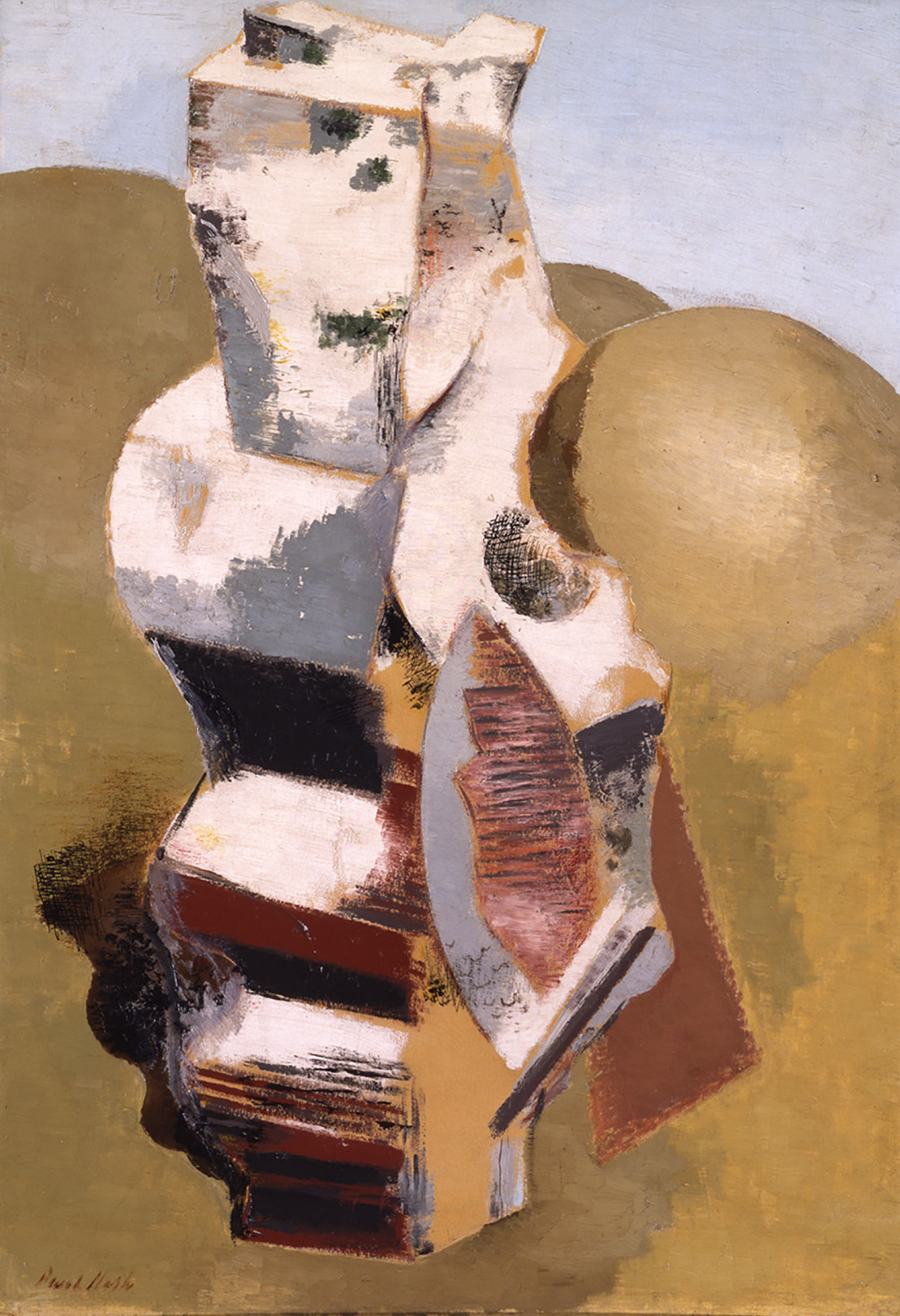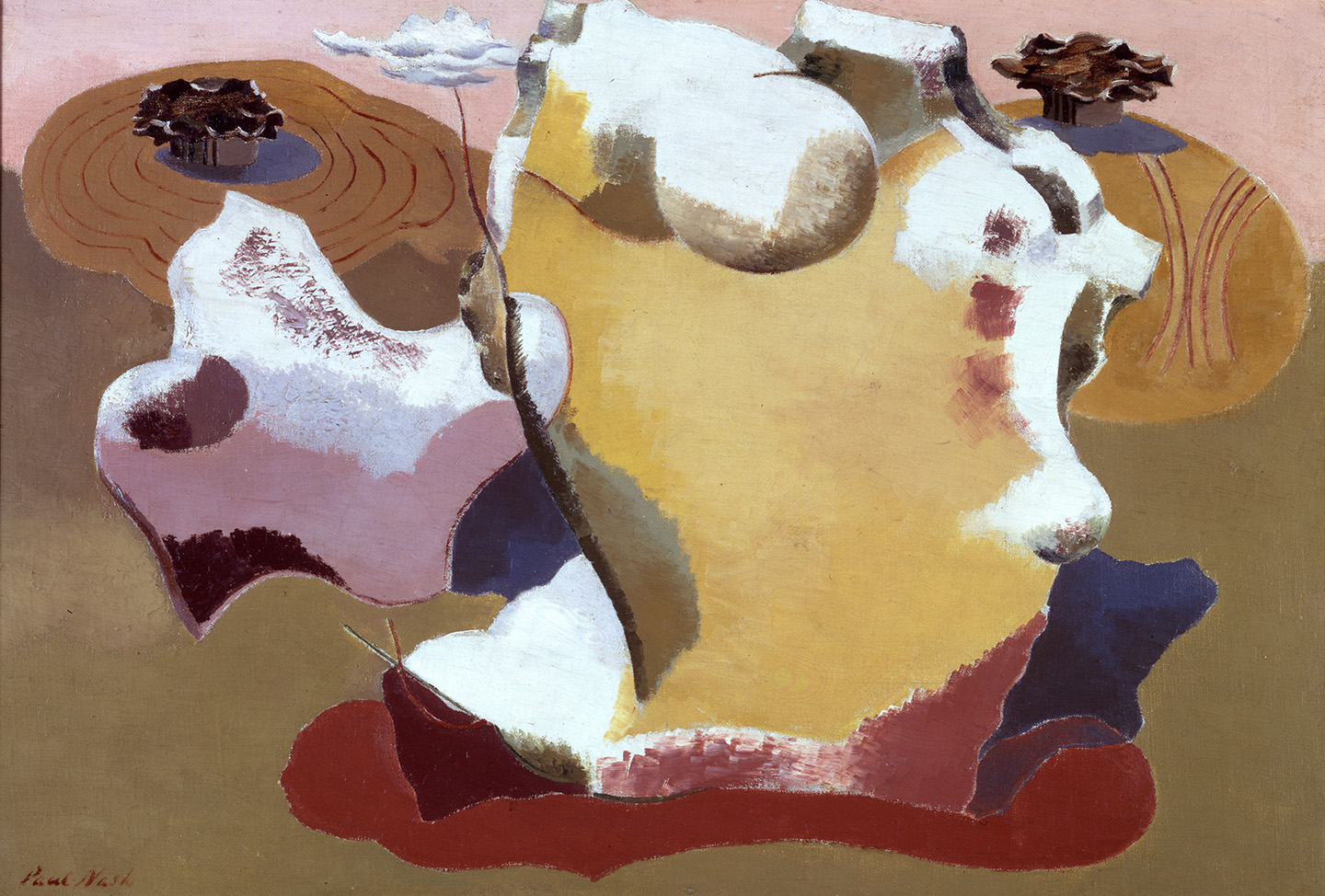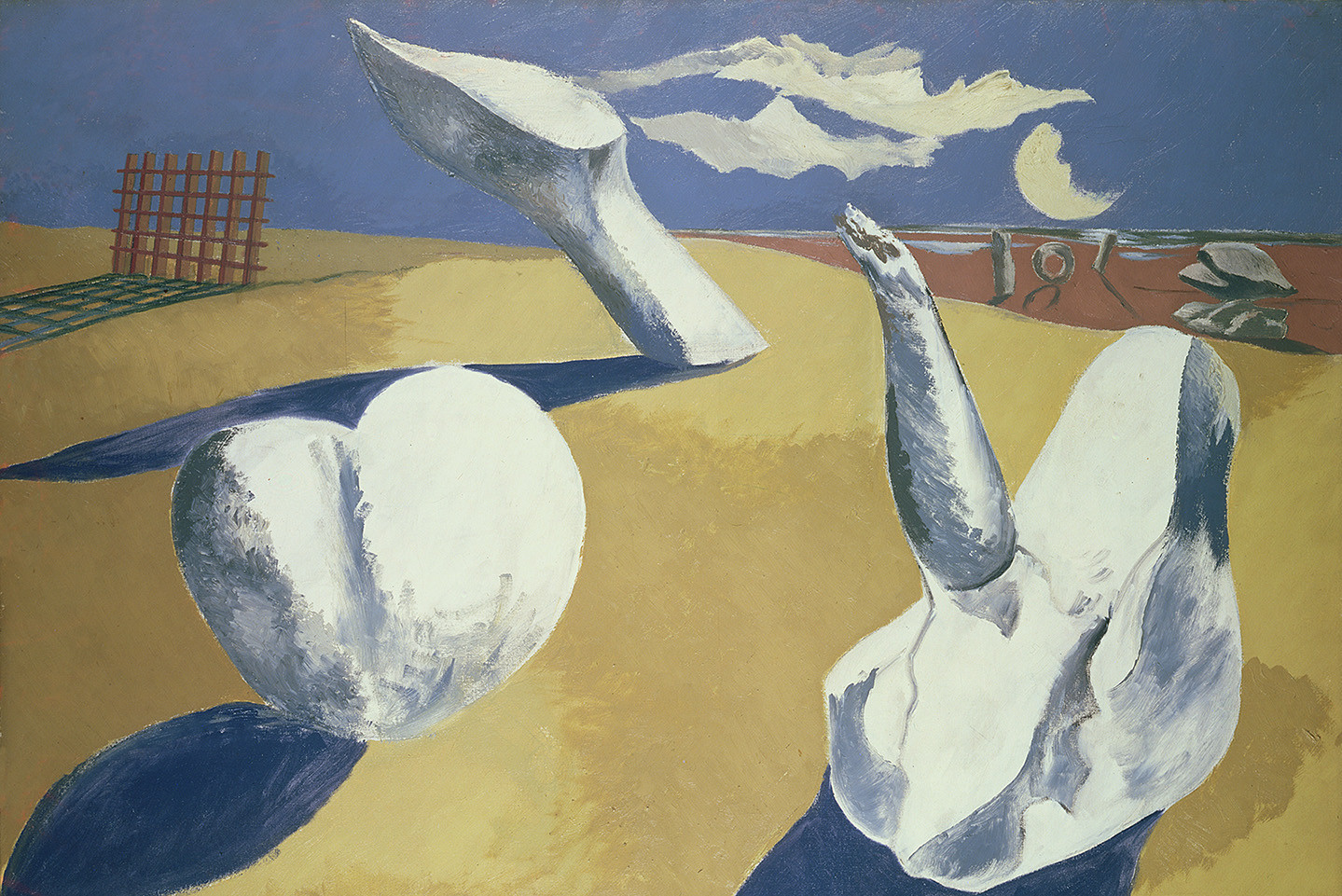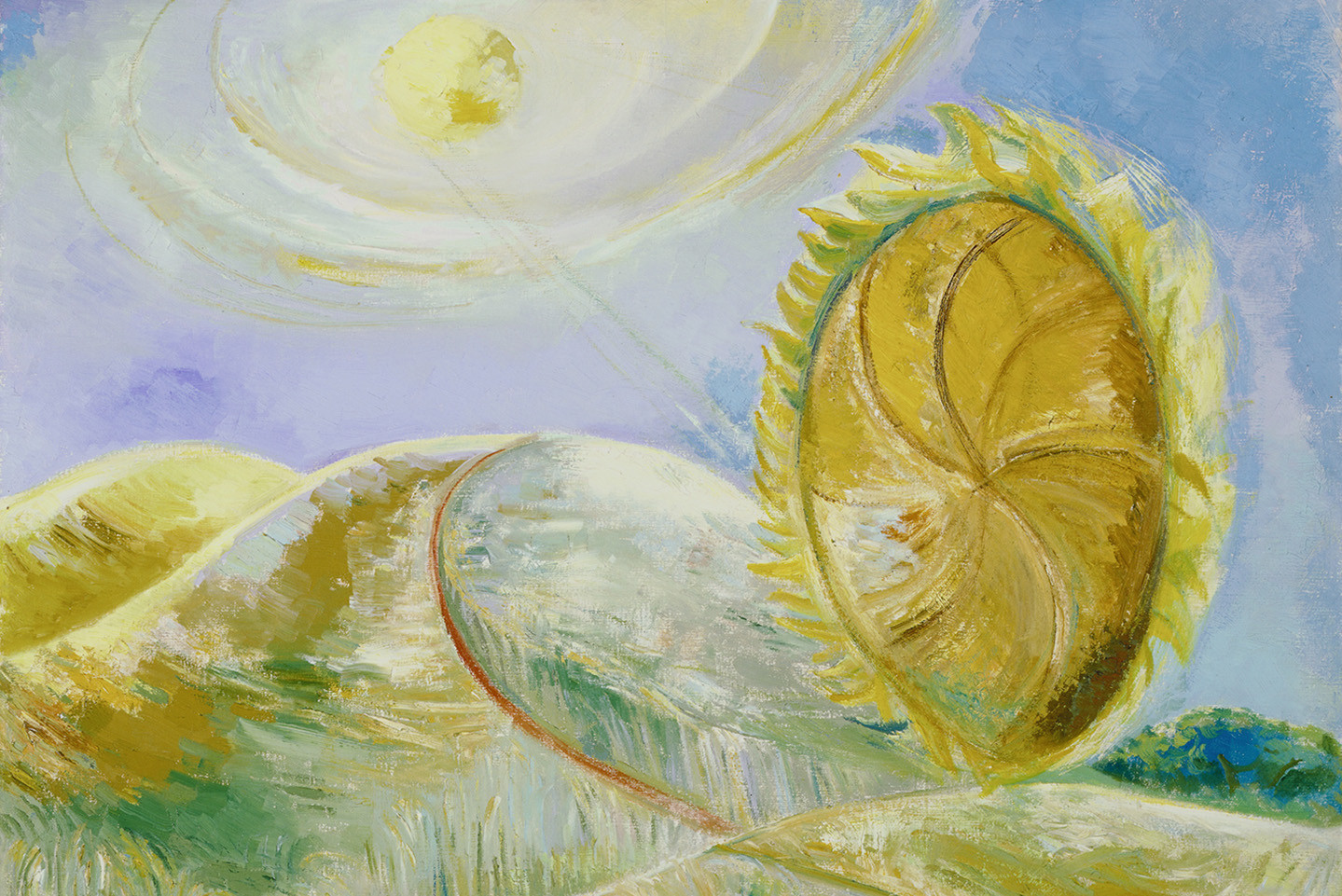 by Mike Cooter
Despite the recent focus on Paul Nash's work (his Tate retrospective closed last year) he remains both under-exhibited outside the UK and somewhat of an enigma even within circles of those that admire his work. To taxonomists he is a vexation—neither emblematic of English Modernism (he lacks true peers in this regard) or "English Surrealist in Chief" as he was proclaimed (Nash baulked at the delimited subconscious as creative resource), nor symbolist or late Romantic (as Herbert Read suggested was the true heritage of British Surrealism). More recently, David Mellor coined "spectral modernity" specifically for him. He was aware of this dissonance, writing eloquently of the struggle to reconcile "internationalism versus an indigenous culture, renovation versus conservatism; the industrial versus the pastoral; the functional versus the futile."1 Working across painting, photography, sculpture and commercial design, and as an official war artist in two world wars, he was a polymath after a somewhat parochial fashion—here to be taken as a unique compliment.
Much smaller in scale than the Tate retrospective, this exhibition remains broad in scope and is the largest staged in France of Nash's work. It draws on his small number of trips to the region and his adoption of the sunflower as a resource for a powerful (ultimately unfinished) suite of late works as contextual hooks. These frameworks are both useful and ultimately overrun by the sheer range of his esoteric concerns. Whilst a number of conceptual breakthroughs occurred on these visits (Harbour and Room, 1931 and Voyages of the Moon, 1934-1937 are both the result of optical effects produced by French mirrors and are included here) his peripatetic lifestyle was largely limited to the south of England and both restricted and extended by fragile health. His key generative references remained a small number of sites in the British landscape. He preferred collections of objects to sketchbooks, re-composing actual physical sites from memory. Landscape of the Megaliths (1934), depicting the Avebury stones and painted in Nice, is the result of one such Riviera convalescence.

It is hard not to read these transpositions of time and place through his experience of landscapes disordered, disfigured and recomposed by the trauma of conflict. In a letter to his wife from the front at Passchendaele, Nash remarked: "I begin to believe in the Vorticist doctrine of destruction almost…"2 but the "almost" here is telling. Struggling physically and mentally through the 1920s as a "war artist without a war"3 (T. S. Eliot was to declare, in 1939, that only around 1926 "did the features of the post-war world begin to clearly emerge"4), by the 1930s Nash would increasingly draw inspiration from the liveliness of things and his conception of "object-personages" (a distinction he would draw from the "fetish"). The first, a gnarl of wood he would name the "Marsh Personage", he realized "though dead… was patently quick with a mysterious life of its own."5 Locations would have their own distinction—his work responding to their genius loci, or spirit of place. The ontological challenges he described in The Life of the Inanimate Object (1937) were to be taken up through direct observation.
Writing on his work produced during the First World War, Nash revealingly cites Uccello's Battle of San Romano (1438-1440) as a reference—the "unreal quality"6 of the personal effects that litter the foreground in bold isolation more evocative of the wage of conflict than the rigorous battle staged above. Micro and macro are compressed into planer relation and juxtaposition. His mission statement for the short-lived collation of a British avant-garde, Unit One (1934), eloquently frames this geometric working practice: "Last summer, I walked in a field near Avebury where two rough monoliths stand up, miraculously patterned with black and orange lichen, remnants of the avenue of stones which led to the Great Circle. A mile away, a green pyramid casts a gigantic shadow.
In the hedge, at hand, the white trumpet of a convolvulus turns from its spiral stem, following the sun. In my art I would solve such an equation."7
His working methods would aid this spatial logic. Compositions would be derived from objects arranged for the camera lens, and when painting from life, field glasses and mirrors would serve to compress depth of field. The "parallogism of a dream",8 a license he would take from Surrealism, would allow the conflation of landscapes and objects.
In Solstice of the Sunflower (1945), the construction lines of transposition can be discerned, "the sun whipping the sunflower like a spinning top,"9 unifying metaphor, simile (for the burning wheel of the solstice rites) and direct representation. Though he wrote elegantly about his own work and others, he knew where to draw the line: "I cannot explain this picture. It means only what it says."10
Notes
1.
Paul Nash, "Going modern and being British", Weekend Review, March 12, 1932.
2.
1917, cited in The Modernity of English Art: 1914-30, D.P. Corbett (Manchester University Press, 1997), 105.
3.
Cited in "Paul Nash: A Personal View", Margot Eates, in Paul Nash: Paintings and Watercolours, exh. cat. (London: Tate Gallery, 1975), 42.
4.
T. S. Eliot, Criterion, January 1939, quoted by Michael Bracewell in "Here Comes the Sun. Paul Nash and Visionary Modernism", catalogue essay for this exhibition.
5.
Paul Nash, "The Life of the Inanimate Object", Country Life, May 1, 1937.
6.
Cited in "Paul Nash: The Elements", David Fraser Jenkins, in Paul Nash: The Elements, (London: Scala Publisher Lt.d.), 19.
7.
Paul Nash in Unit One, edited by Herbert Read (London: Cassell), 1934.
8.
Paul Nash, describing Circle of the Monoliths (1937-8), in "Picture History (1943-5)", quoted in Paul Nash: Paintings and Watercolours, exh. cat. (London: Tate Gallery, 1975), 88.
9.
Letter to Richard Smart, June 25, 1946, cited in ibid. 103.
10.
Describing Sunflower and Sun (1942) in ibid.
at Fondation Vincent van Gogh, Arles 
until 28 October 2018