Mousse 74 TIDBITS
Attack of the Killer Grannies: Pauline Curnier Jardin
Close
1
2
3
4
5
6
7
8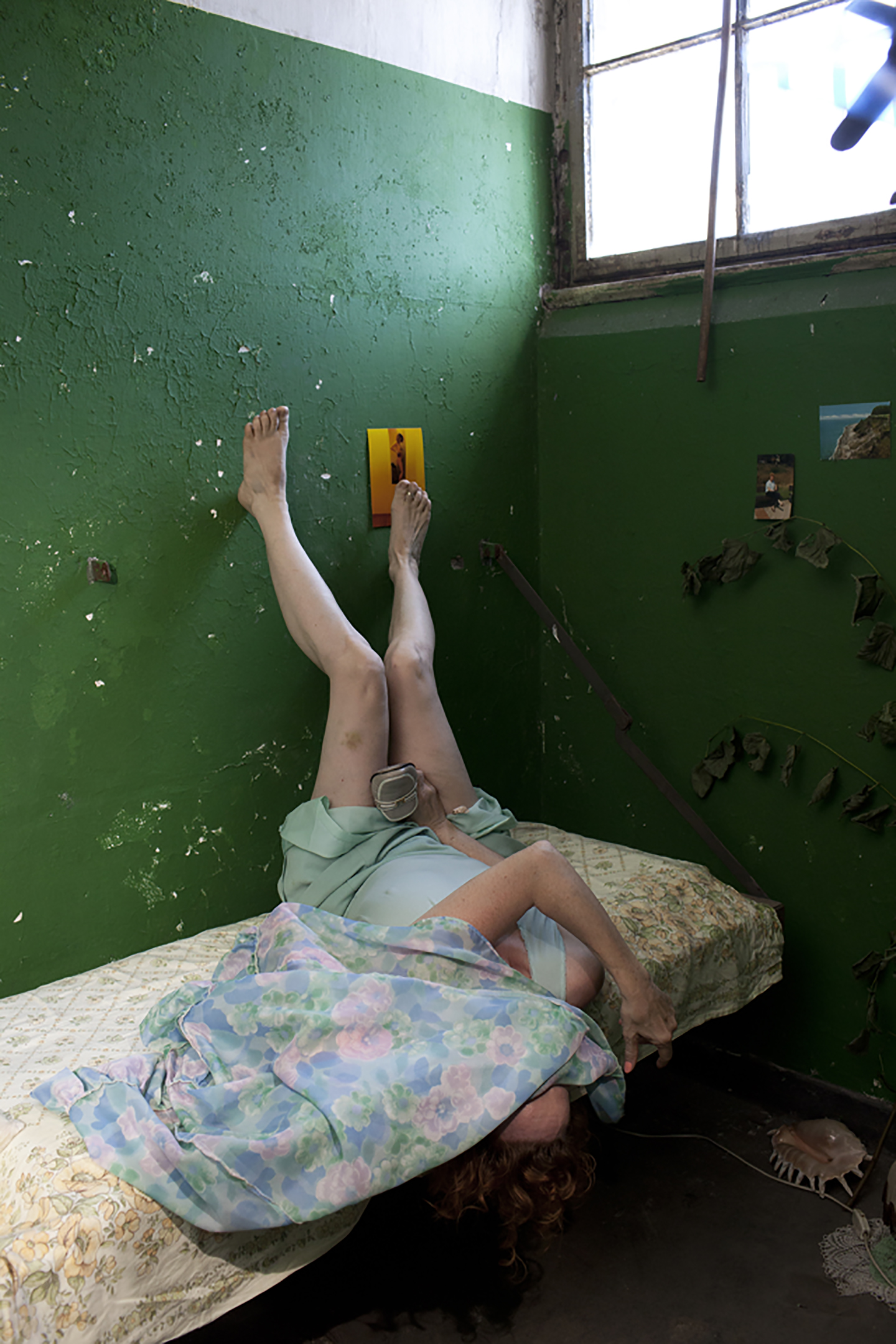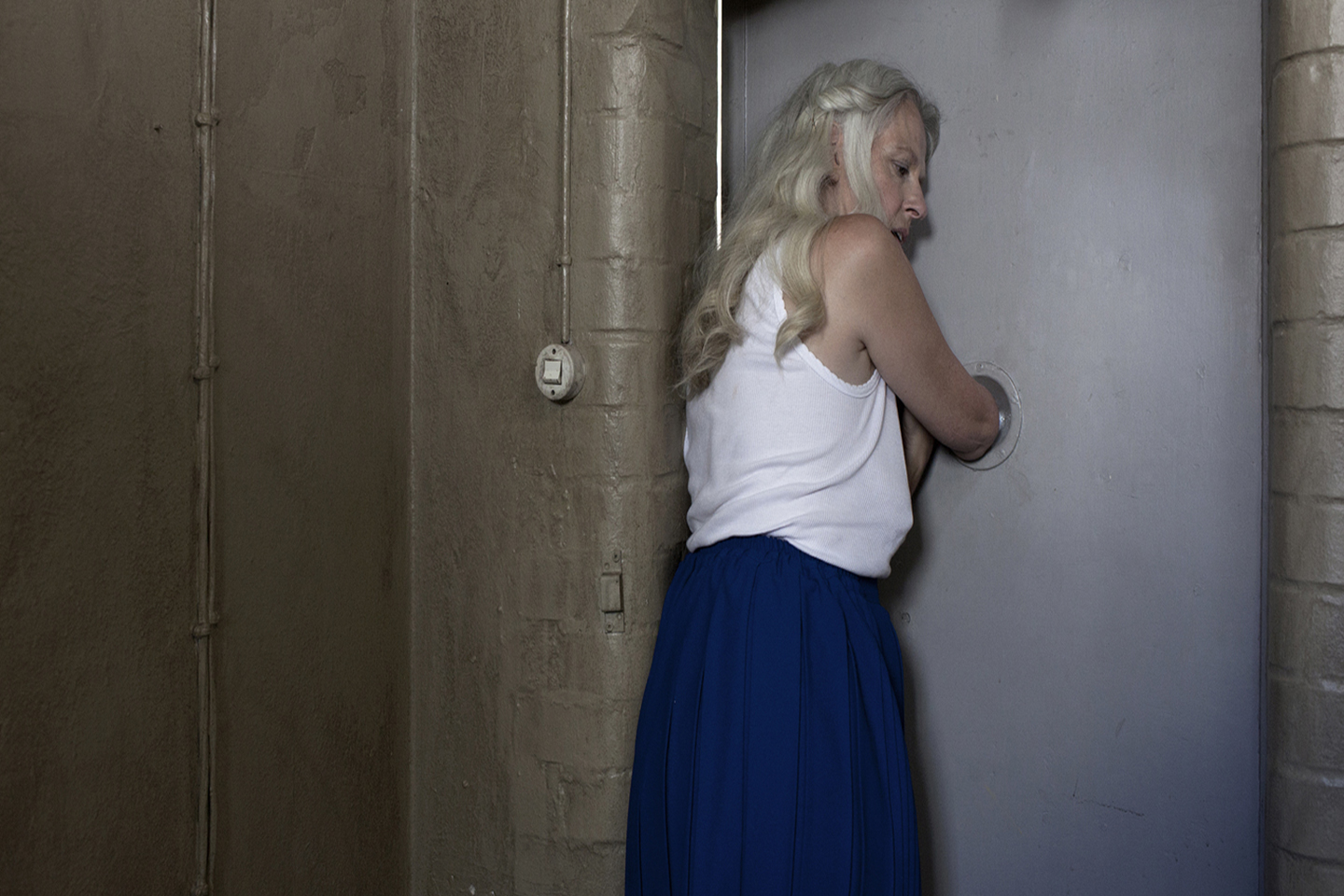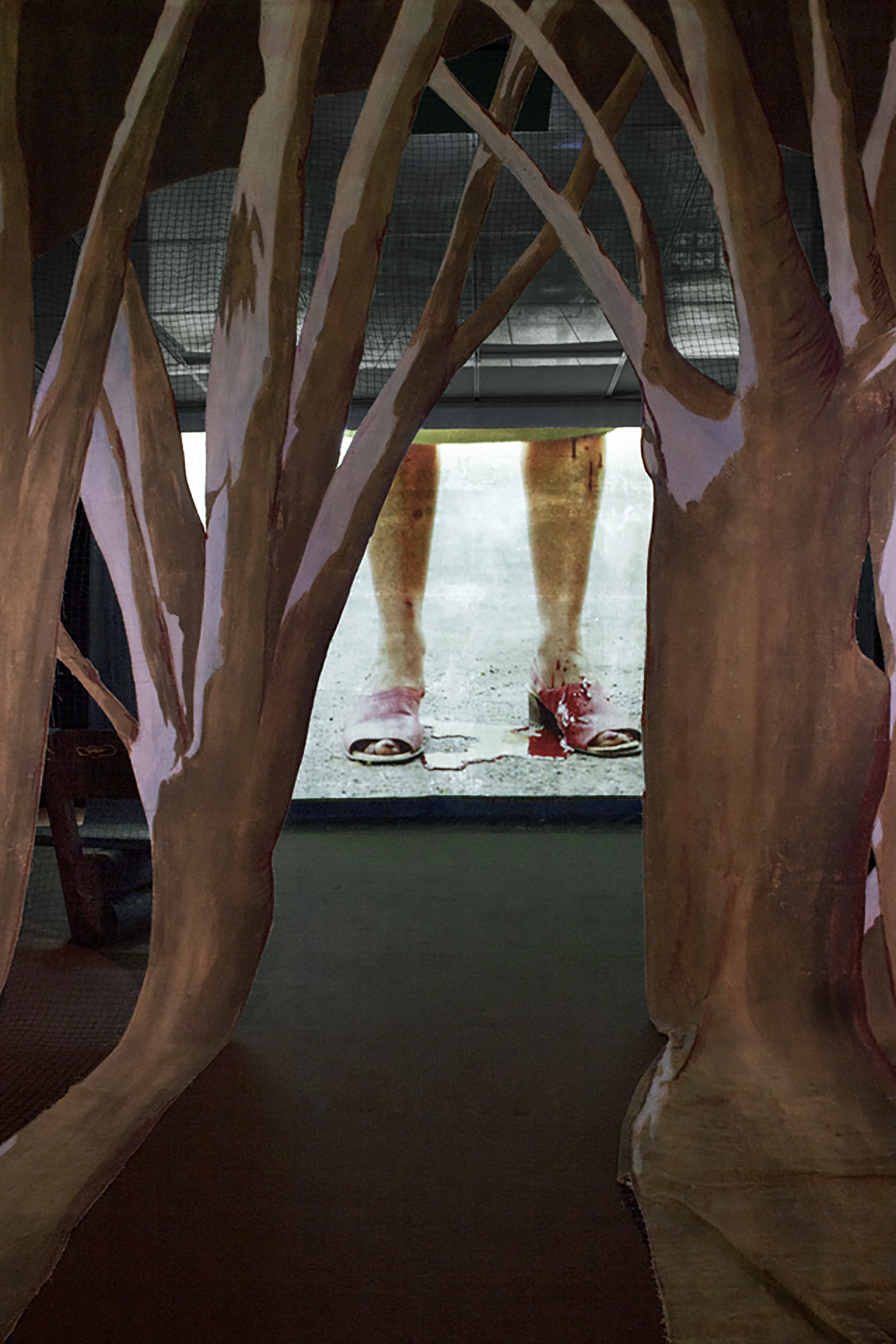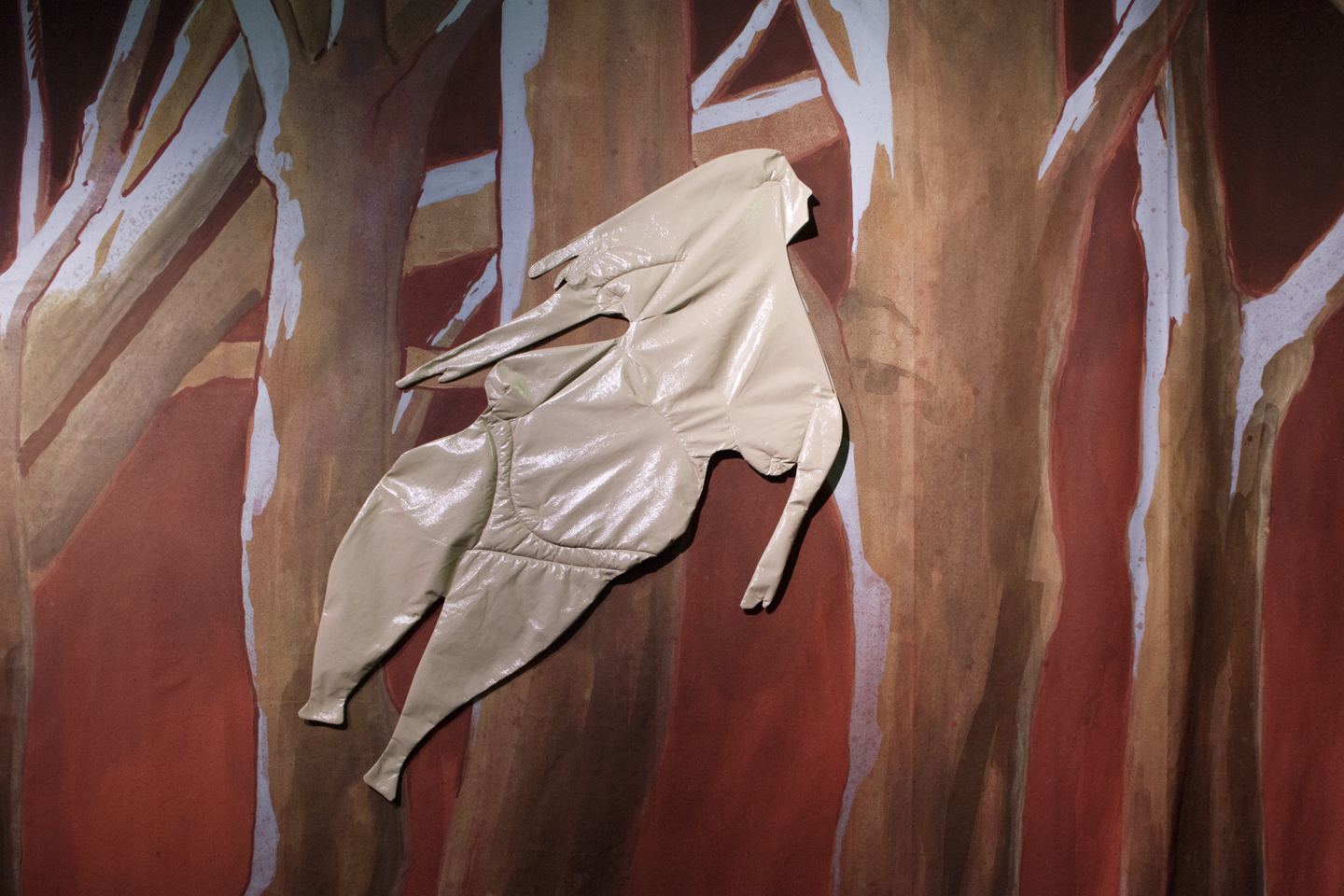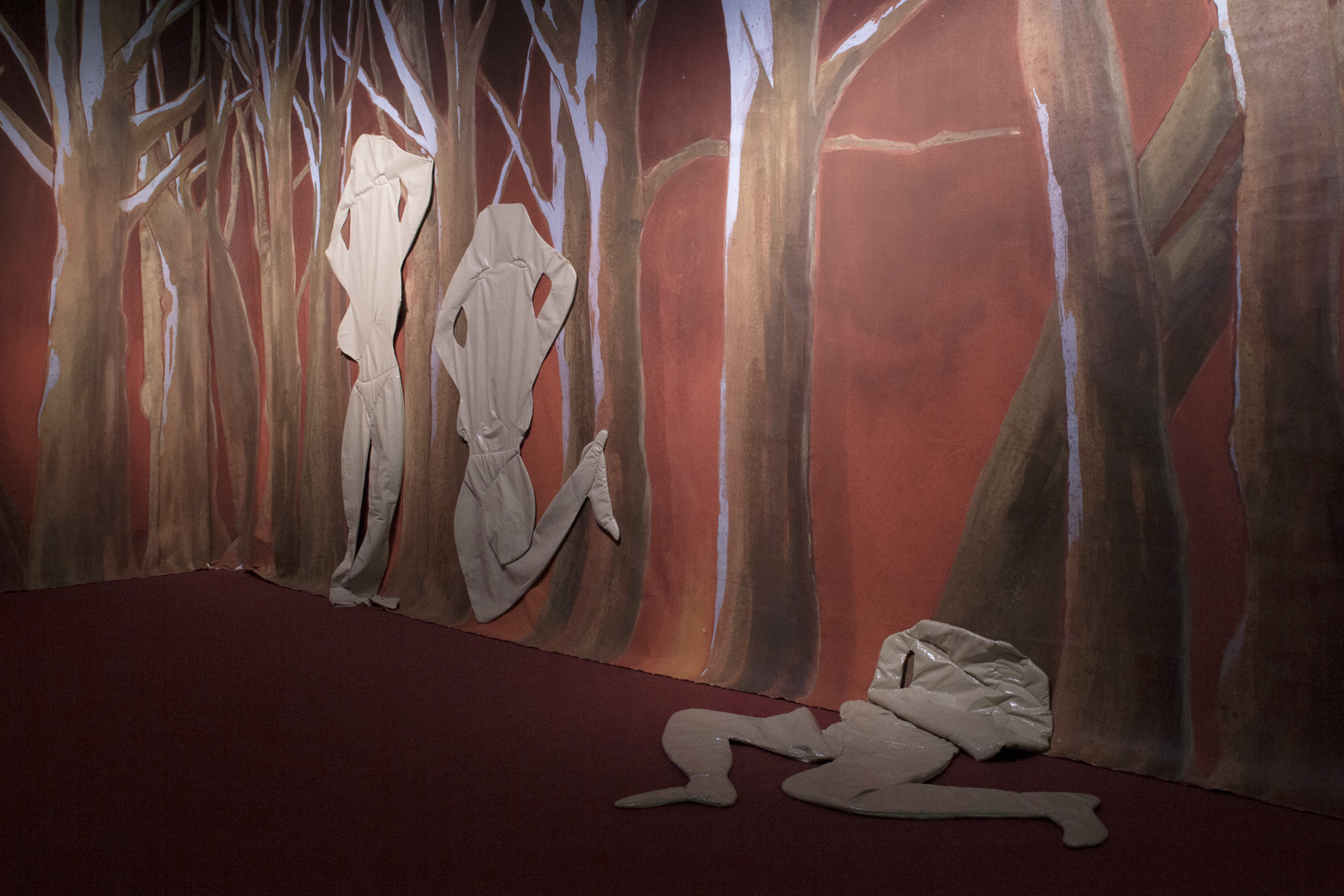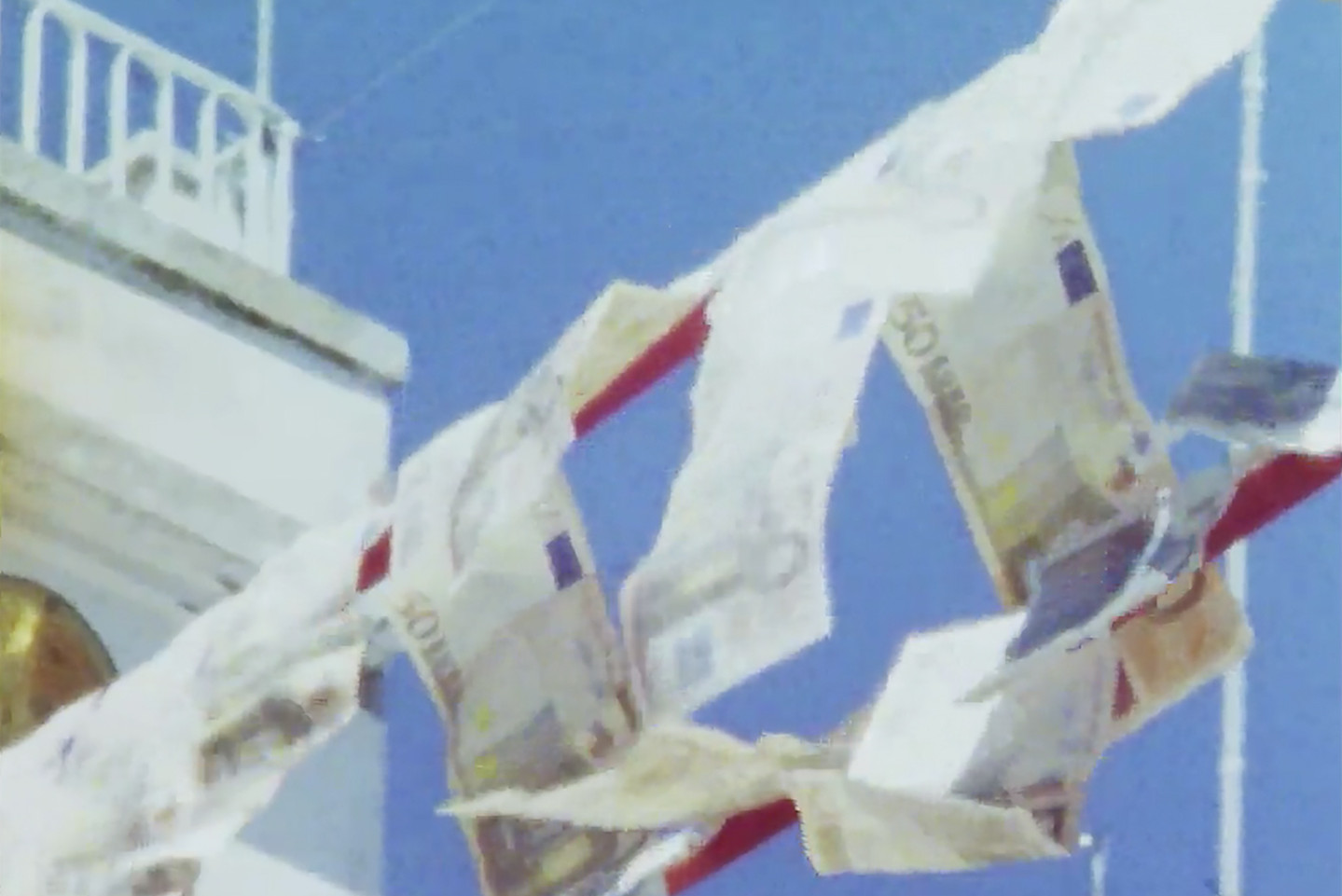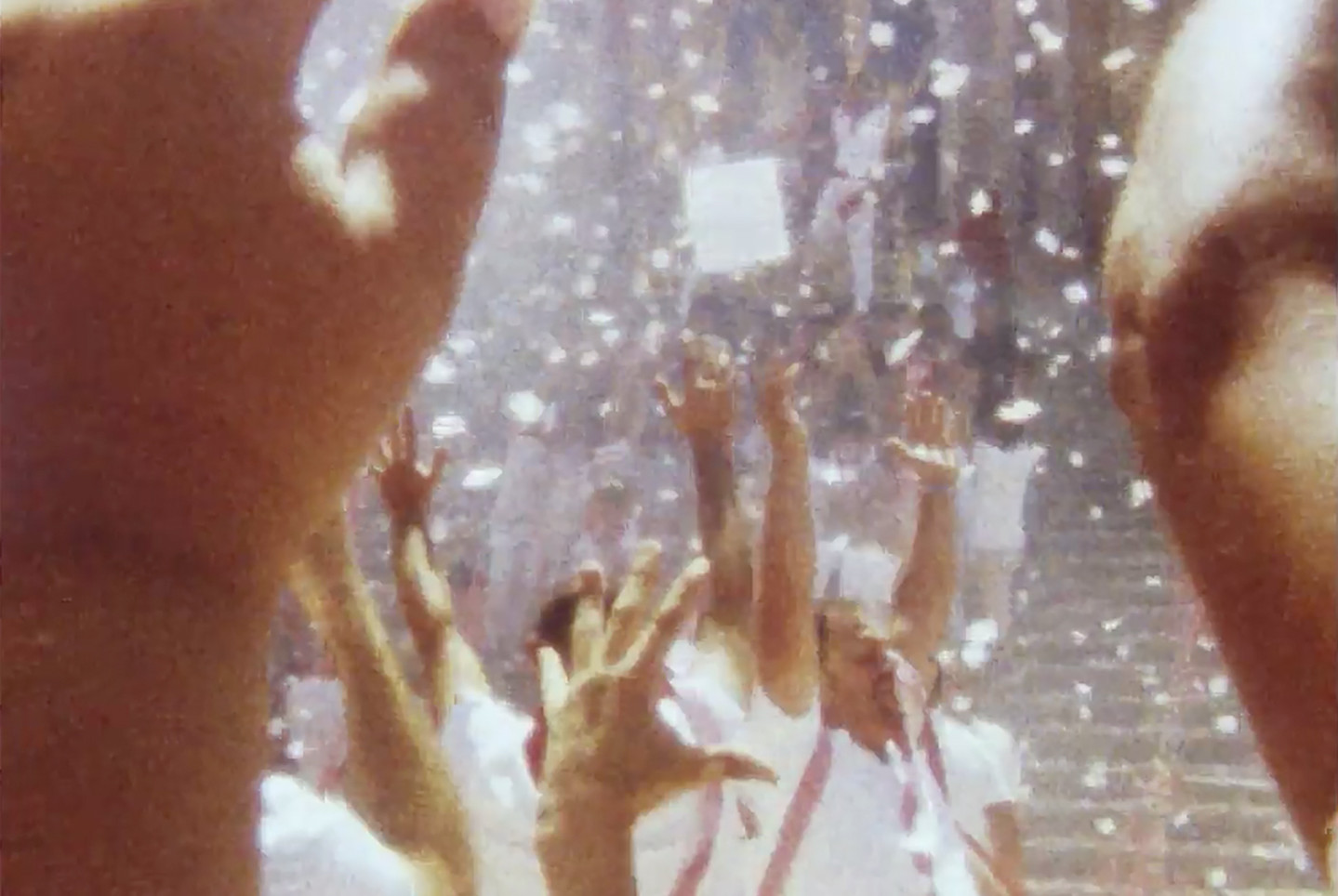 What if Jean Genet's Un chant d'amour (1950), a homoerotic cult movie depicting a prison full of muscular, horny young inmates, was shot again with a cast of menopausal German women? Here's the pitch for Pauline Curnier Jardin's most recent film, Qu'un sang impur (2019), a scrupulously faithful remake that never veers into parody nor sands down the transgression in Genet's vision of same-sex pleasures. Curnier Jardin, a Berlin-based French artist, lets us into a carceral world that is the site of a strangely isolated orgy: every bacchante remains in her own cell. As in the original film, the actors probe holes in the walls of their prisons, inserting fingers as well as straws to share the smoke of their cigarettes. They feverishly rub their bodies against the walls, masturbating, under the eye of an aroused jail guard who watches them through peepholes. As in Genet's movie, Qu'un sang impur concludes with an abstract escape from the prison walls, as if the inmates had fled. But this time, the artist's movie climaxes with a loud scream: an unabashed orgasm, shouted with anger by the unlikely cast of old, middle-class German ladies. Curnier Jardin is a brazen artist who never shies away from making perilous connections in the service of her social explorations—in this case, of mature women's sexuality.
Whereas in Genet's film we never learn why the hunky young men are behind bars, in Curnier Jardin's, the old women's crime is made clear. These prisoners of love have killed innocent young men who crossed their paths: the delivery man knocking at their door, the butcher preparing their order, the jogger taking a break in the park. In fact, it looks as if the murders were the inevitable consequence of a bizarre phenomenon: just before each lethal encounter, the killer granny regained the ability to menstruate, and this reappearance of bodily fluids signaled a desire both sexual and murderous. Very few words are spoken in Qu'un sang impur, but Curnier Jardin doesn't spare us any visual details: with Grand Guignol humor, she intercuts close-ups of fake blood dripping down the ladies' legs, or shameless red stains on their pressed beige skirts. Yet while the artist certainly enjoys the shock value of these off-color scenes, she choreographs them with an eye that's satirical, knowingly theatrical, and decidedly camp.
Qu'un sang impur netted the artist the German Preis der Nationalgalerie in 2019 when it was presented at Hamburger Bahnhof in Berlin. There, she screened it inside a 110-square-meter womblike installation encircled by red trees (or were they gigantic uterine veins?). Pinned to these tree trunks, or sometimes slumped at their roots, were shiny pink vinyl cutouts that suggested naked women's bodies collapsed in pleasure, or else melting into formlessness. The artist affectionately titled these cutouts Peaux de dames, which literally means "ladies' skins" but also plays on Peau d'âne, a fairy tale the French filmmaker Jacques Demy adapted into a beloved 1970 movie starring Catherine Deneuve. Peau d'âne seems worlds away from the gay prison showdowns of Un chant d'amour: Deneuve plays a princess who escapes to the forest and disguises herself in the skin of a donkey. Curnier Jardin's menstruating murderers and cutout vinyl bodies suggest a surprising link between the prison and the fairy tale: these are realms where people are not who they say they are, don personalities at will, and express their truest selves through disguise and role play. Everything, in Curnier Jardin's art, is a masquerade.
I suspect it's now clear that Qu'un sang impur is more than a grindhouse entertainment, and that even the wildest and most tasteless sequences ripple with historical homages, double entendres, and feminist winks and nods. That extends even to the film's title: "qu'un sang impur" appears in the chorus of "La Marseillaise," the French national anthem, which celebrates slaughtering the opponents of the nascent Republic ("Let an impure blood / water our fields"). This reference to "impure blood" takes on a different meaning, to say the least, when associated with the bodily fluids of elderly women. Or is it a wink at Jean Cocteau—Genet's cinematographer for Un chant d'amour—and Cocteau's own iconic film, Le sang d'un poète (1930)? Needless to add that neither Genet nor Cocteau had much time for women of any age, let alone women like the unabashed stars of Curnier Jardin's film. As much as the artist admires these queer icons and pays her respect to their trailblazing depictions of desire, she also provides a respectful feminist retort to their masculine myopia.
After exiting the uterine forest of Qu'un sang impur, the audience at the Hamburger Bahnhof was let into an adjacent room bathed in clinical white light where the artist projected Explosion Ma Baby (2016)—a sensorial whirlwind of Dionysian excess. Shot with a Super-8 camera and edited at a very fast pace, this film is Curnier Jardin's love letter (or perhaps her chant d'amour) to Mediterranean processions in honor of Saint Sebastian, celebrated every summer in the heat of August. Against a heady percussive soundtrack, we see sweaty young men in white tank tops and red neckerchiefs bearing a statue of Sebastian through crowded streets. Teenagers proudly follow with banners, townspeople sprinkle cash upon the half-naked saint, and hundreds of thousands of colorful ribbons descend on a packed piazza. Families bring newborns to the ceremony, and in close-ups we see the babies being lifted at arm's length and presented to the crowds, often covered with euro notes. This baroque citywide celebration radiates another kind of Bacchic joy, one just as cathartic and liberating.
In 2020, the artist could not travel to her beloved processions. Locked down in Rome, she made a video collage of clips found on Facebook of Easter Masses and processions during the COVID-19 pandemic, titled Le Lente Passioni (Slow Passions). It's heart-wrenching. We see pro- cessions of two, three, maximum five people, all properly "socially distanced," performing the usual religious rites and choreographies. Others celebrate for the camera from the protective space of their living rooms. Like the orgiastic German ladies serving their postmenstrual prison sentences, these private worshipers have had to seek ecstasy alone.
Pauline Curnier Jardin (b. 1980, Marseille) is a Berlin-based artist working across installation, performance, film, and drawing. She is the winner of the 2019 Preis der Nationalgalerie, the 2021 Villa Romana Prize in Florence, and recipient of the 2019–20 Villa Medici fellowship in Rome. Her work was included or commissioned over the last years in Steirischer Herbst Festival, Graz (2020); Manifesta 13, Marseille (2020); Palais de Tokyo, Paris (2020 and 2013); the Bergen Assembly, Bergen Biennial (2019); International Film Festival, Rotterdam (2018); the 57th Venice Biennale (2017); Tate Modern, London (2017); Performa 15, New York (2015). Curnier Jardin's upcoming solo exhibitions will be Fat to Ashes at Hamburger Bahnhof Museum für Gegenwart, Berlin; Feature at Art Basel; CRAC in Sète; Index – The Swedish Contemporary Art Foundation, Stockholm; Centraal Museum in Utrecht. In 2021 she will participate in group exhibitions at Fondazione Sandretto Re Rebaudengo, Turin; Galeria Municipal do Porto; Haus der Kulturen der Welt, Berlin.
Charles Aubin is a curator at Performa in New York, where since 2013 he has organized performances and programs featuring a wide range of artists, architects, choreographers, and filmmakers, including Nairy Baghramian, Jérôme Bel, François Dallegret, Maria Hassabi, Tarik Kiswanson, Malcolm Le Grice, Paul Maheke, Jimmy Robert, and Cally Spooner. Aubin coedited Bodybuilding (Performa, 2019), the first publication to survey the use of live performance by architects. Between 2015 and 2018 he also served as curator at Lafayette Anticipations in Paris.