EXHIBITIONS
Peggy Franck "With no hands. Like a sea" at Arcade, London
Close
1
2
3
4
5
6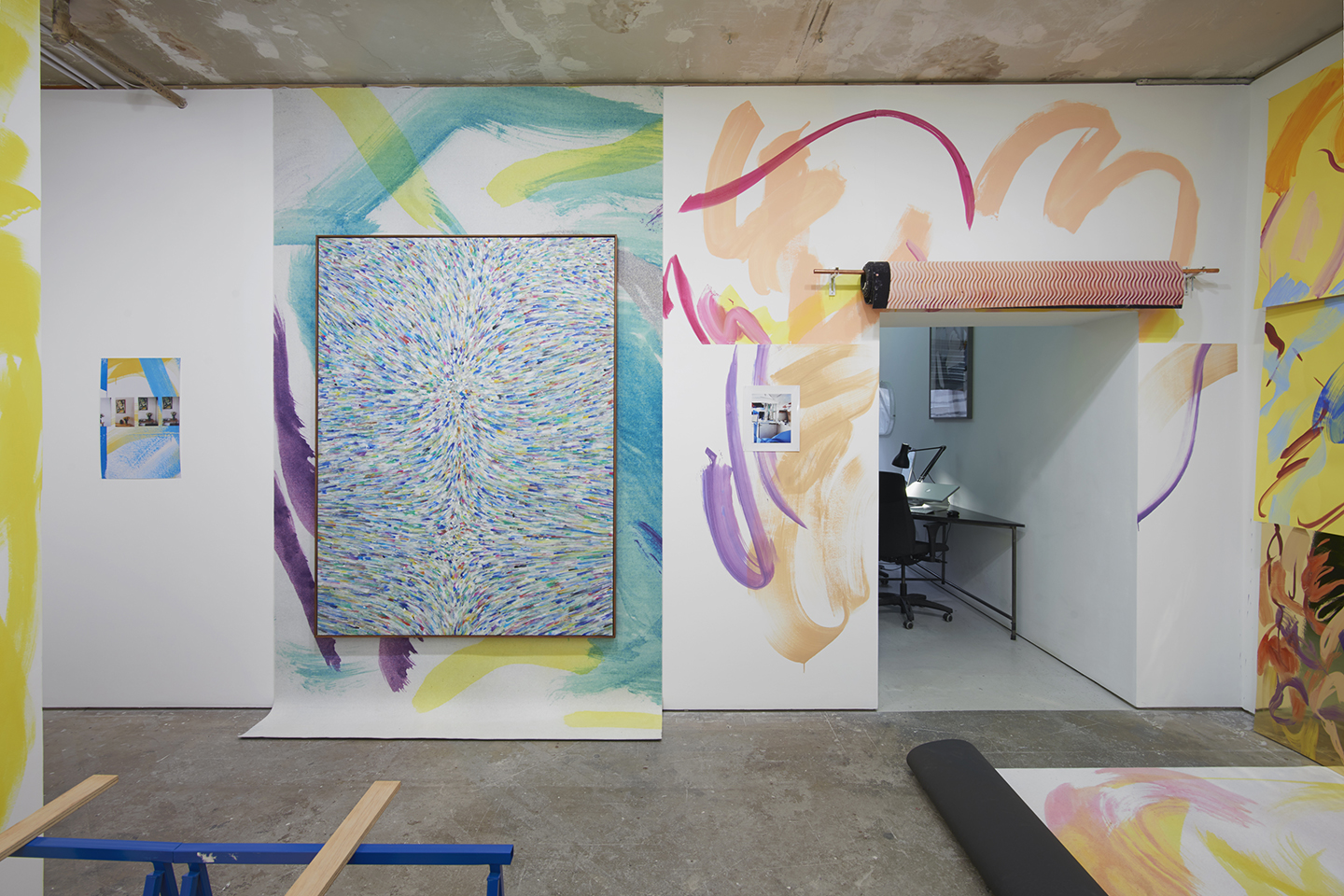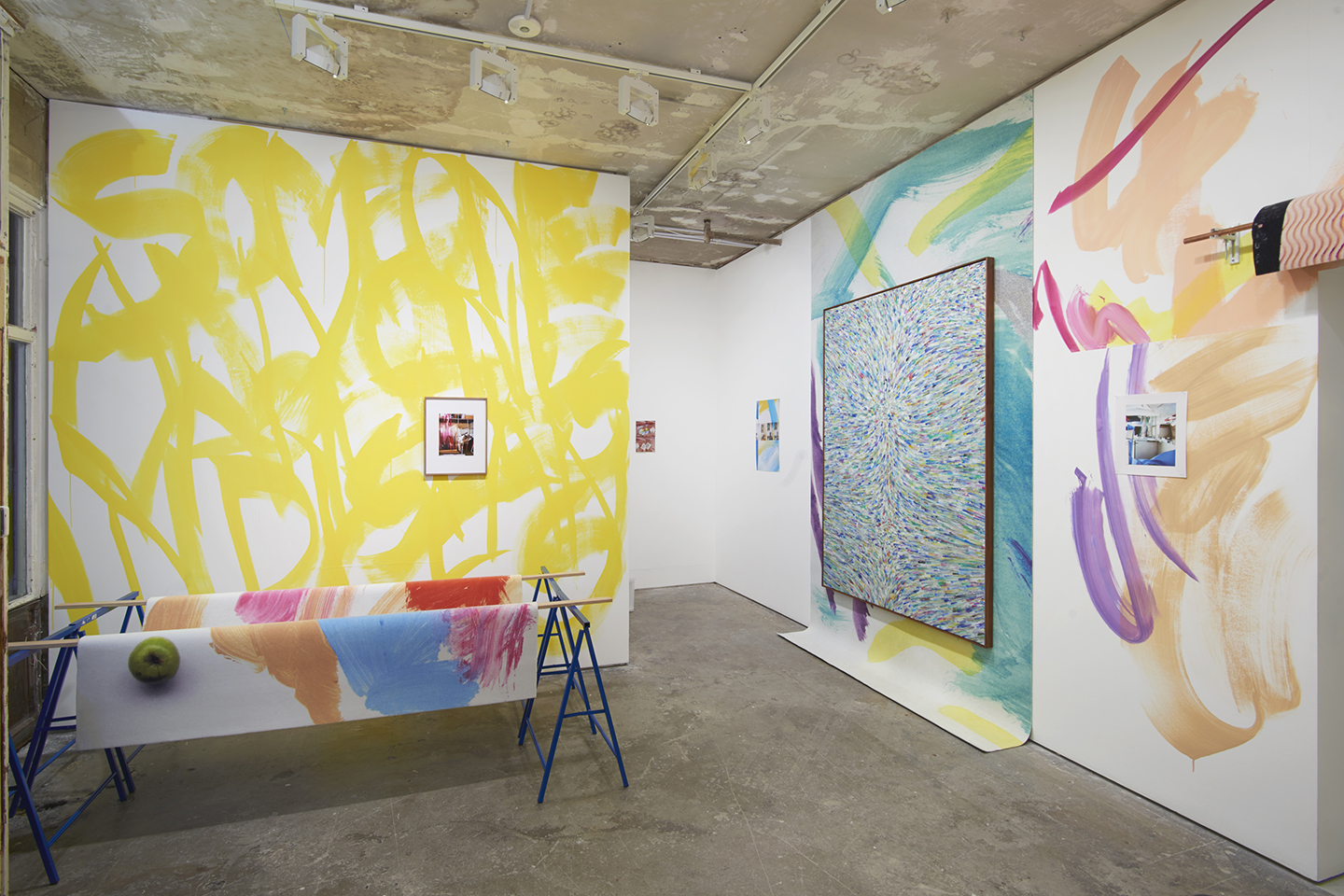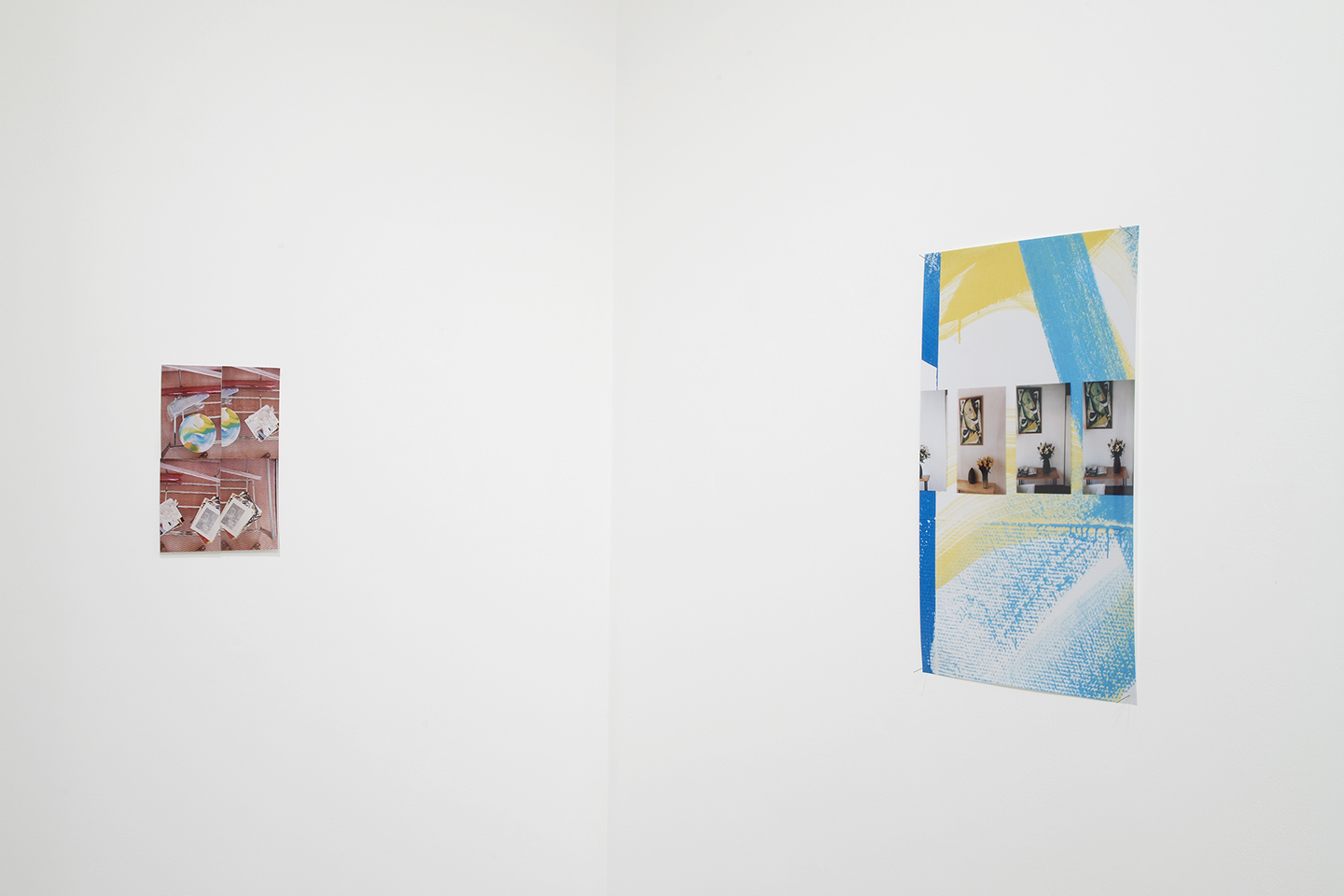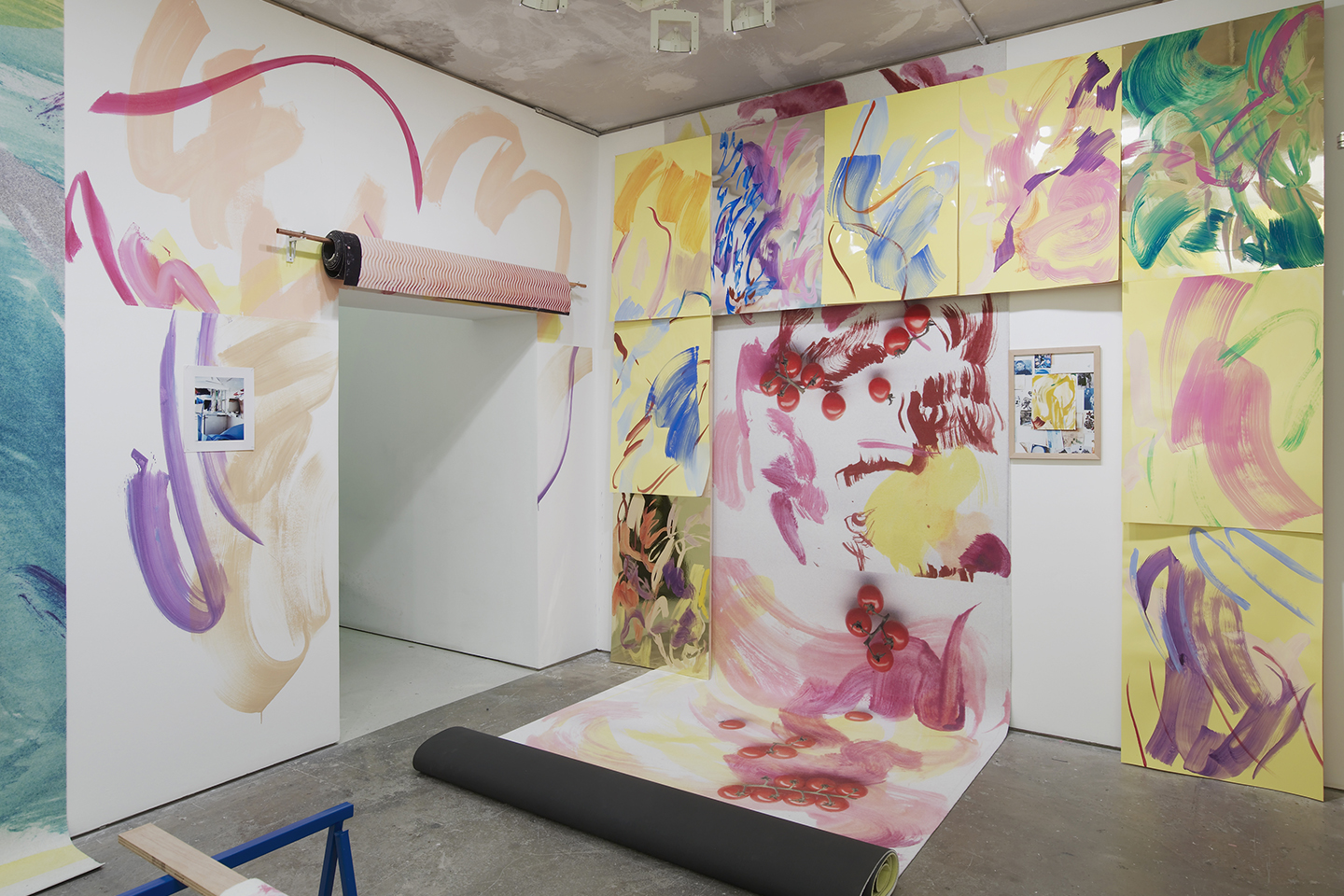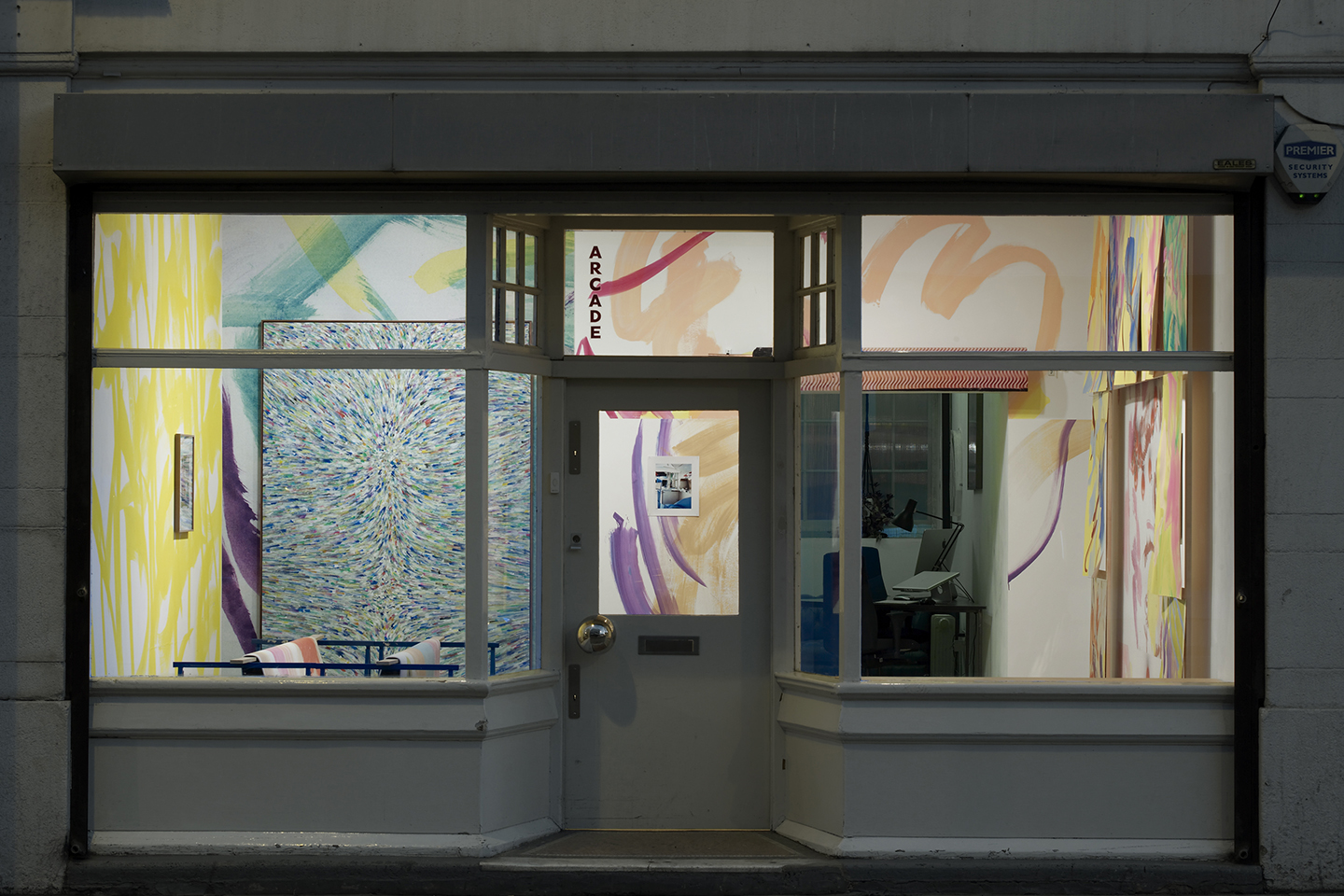 There is an image in Peggy 01 showing a contemporary workspace: large open bookshelves, a solid work desk, a wide sideboard with an LP record player and a steel lamp.
The architecture is modern, with white brick walls, and no unnecessary ornamentation. And then there is Peggy's work, a massive digitally printed carpet with an indecently large wash of pink, lavender, and creamy paint. It is straddling the sideboard and reaching towards the photographer. Next to it is a curly pile of synthetic reddish-brown hair. Near the work desk, a bit more in the background, two smaller paintings hang from the wooden ceiling beams, bright brush strokes made with a lightness of touch and seductive colours such as turquoise, purple, ultramarine, and silver.
Meeting a new work of Peggy's for the first time I am always somewhat in awe. This is it! The pleasure of movement, colour and placement drips off the page, the picture, the room. Like wrapped candy in the palm of a hand or leaning into a kiss with the person you love. I am with the swirl and the print as it comes forward to greet me. The work may be made of twisting brush marks or printed images of tomatoes but it is the experience of pleasure and physicality that draws me in. And then I want to run off and make a Peggy Franck of my own.
What happens when a clean and spare environment meets these exuberant artworks? What happens when you photograph this situation, making it flat? The intensity of the work oozes across the edges of the carpet, the hair pile, the paintings. The pleasure of the brushstroke, the colour choices, and the imagined gesture of the artist gathering and shaping the synthetic fibres, for example, are highly present, even across the smooth surface of the book page. What the work incites is a heightened awareness of its surroundings, the small bumps and scratches on the linoleum floor, the hardness of the white brick wall, the drapes of the thick cotton curtains. The work sensitises our eyes to notice how material our world is, and perhaps our bodies too, as we hold the book open with our thumbs.
In a time overwhelmingly dominated by digital technology this work is as relevant as ever. Art that deals with the way we build our walls, the stuff of a bathroom, or the movement of a mop or a brush. I see Peggy's work as physical in the extreme, right here with me, both autonomous and reflecting the world.
Maria Zahle
.
at Arcade, London
until 17 December 2016