EXHIBITIONS
"People Things Enter Exit" at Catriona Jeffries Gallery, Vancouver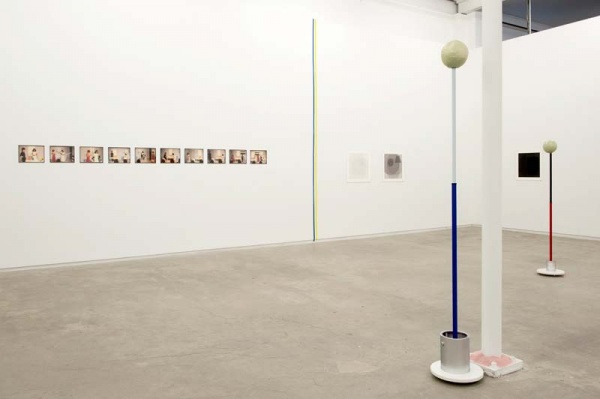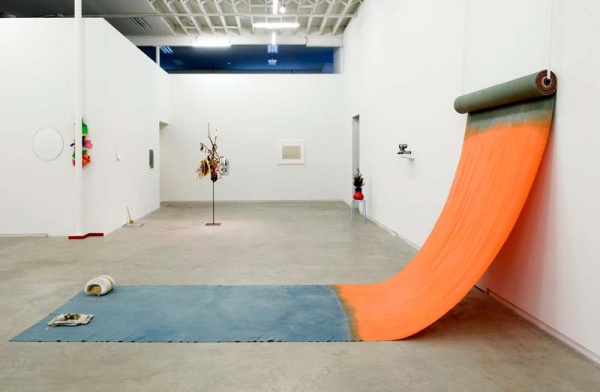 Now enter a number of commands that you would like to be executed. You can start with … a hiss and then cAH-junK. (automatic doors) Now, exit from your editor and type … entrances, significant actions or business and then exit.

Enter (Ntr)
Kneel (Kn)
A matter of respect to collaborators or eliminate them at your peril. During these moments nothing is said. Mark out here, "pause" and then there "silence". Enter like a stiff feather. Throw the book. THUMP. Violet turns to blue. One character to the other may say, "Shall we go?" The other replies, "Yes". The stage direction says: "They do not move."
Is someone going to argue that stage direction is immaterial? I hope not. (Kissing the book case) We move into the gallery space, "Flatly." "Happily. " "Holding back tears." and "Large over-stuffed chairs that seem to swallow the characters. "We blink. The camera pans left and captures "A" walking with a red page then at the next moment "A" disappear.
More importantly, "two hundred women of the town" enter the room. The ?nal scene of the play opens with two girls winding a skein of red wool. Confusion reigns with various characters appearing and asking for de?nitive news. A yellow diffused floods the room. Yellow is the colour of his lips when he is dead. The stark settings, the chanting, and the songs and music all contribute to an event which is designed to move an audience through all of the visual, aural, and dramatic means available. People Things Enter Exit.
–
at Catriona Jeffries Gallery, Vancouver
through December 3, 2011
–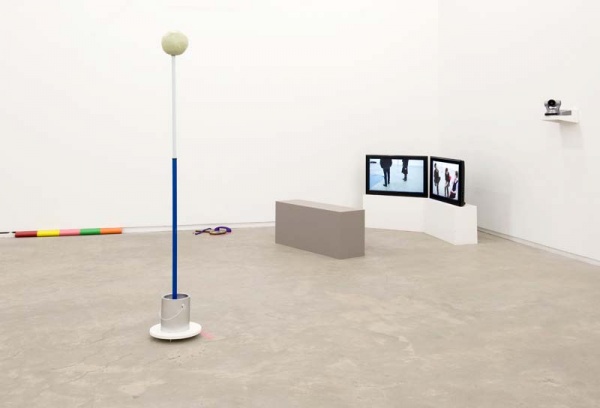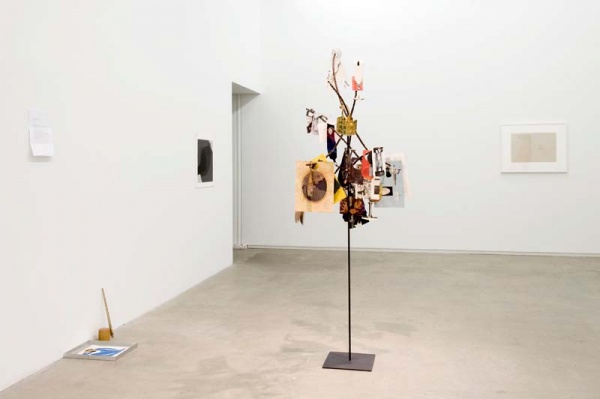 Judy Radul, Client and Workers, 2011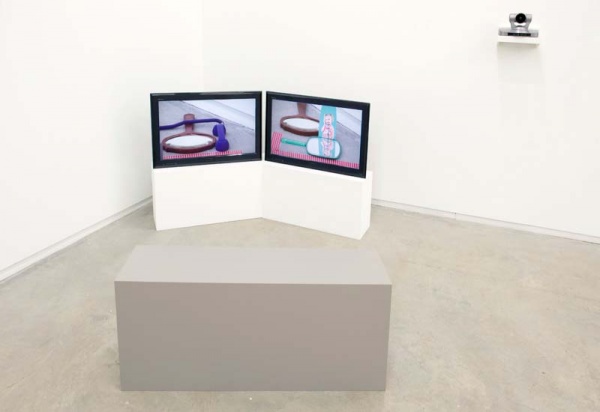 Judy Radul, Client and Workers, 2011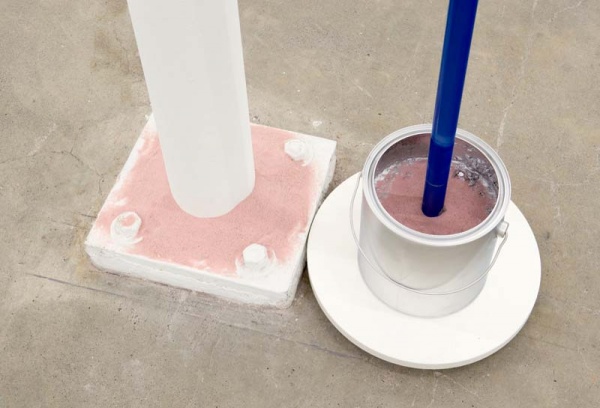 Judy Radul, Client and Workers, 2011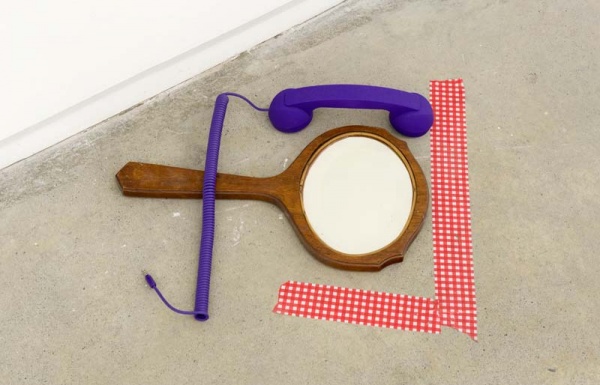 Judy Radul, Client and Workers, 2011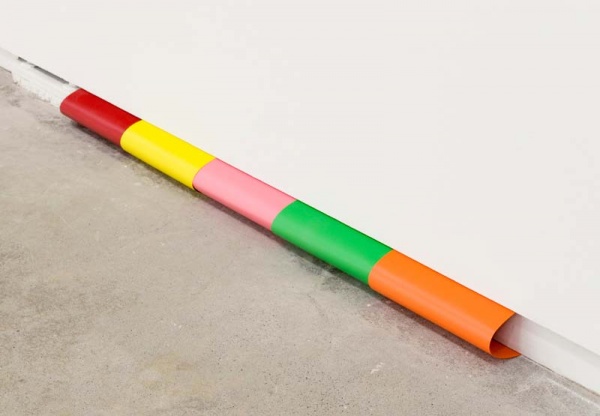 Judy Radul, Client and Workers, 2011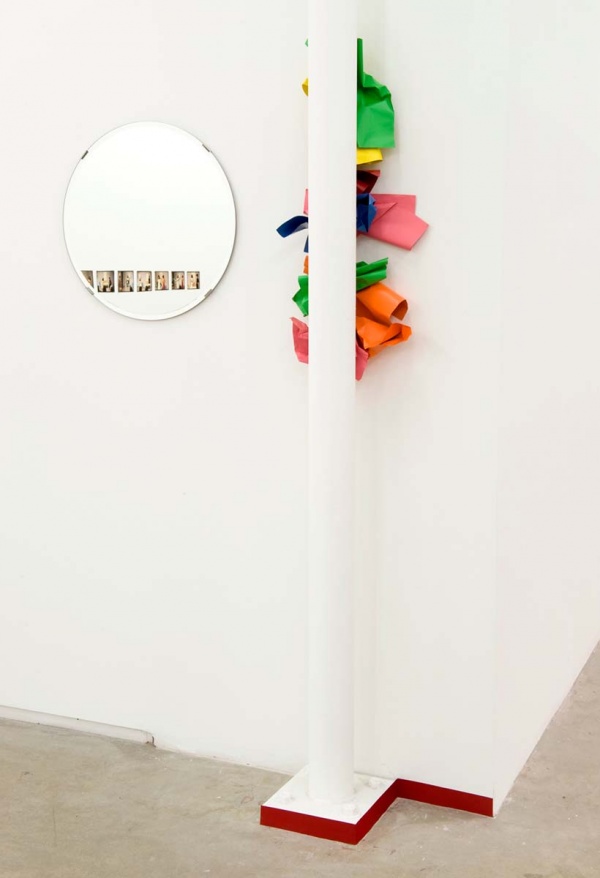 Judy Radul, Client and Workers, 2011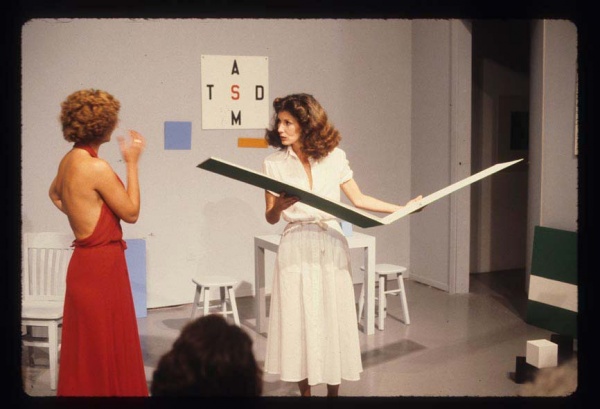 Guy De Cointet, Tell Me, 1979. Estate of Guy de Cointet / Air de Paris, Paris
Guy De Cointet, Tell Me, 1979. Estate of Guy de Cointet / Air de Paris, Paris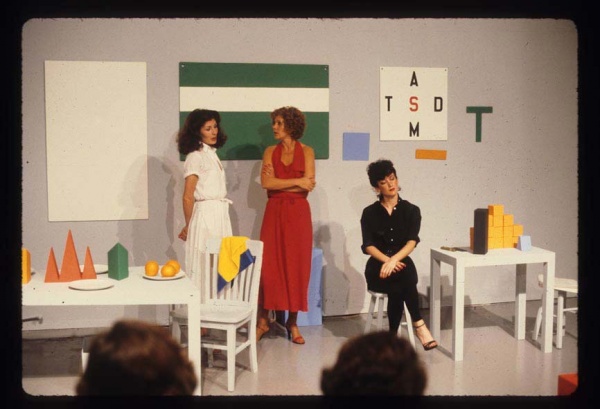 Guy De Cointet, Tell Me, 1979. Estate of Guy de Cointet / Air de Paris, Paris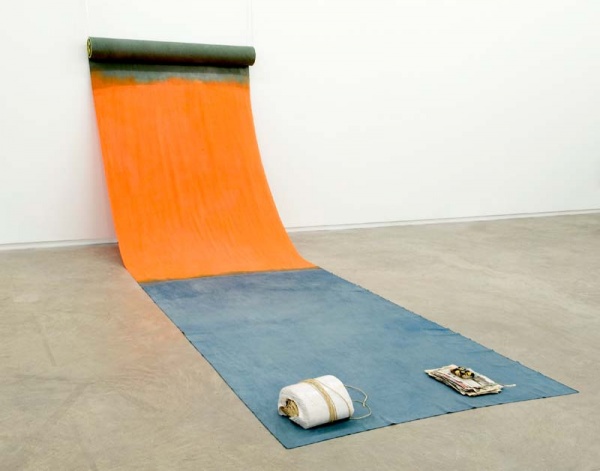 Ulla Von Brandenburg, Das Versteck des R. M. (The hiding of R. M.), 2011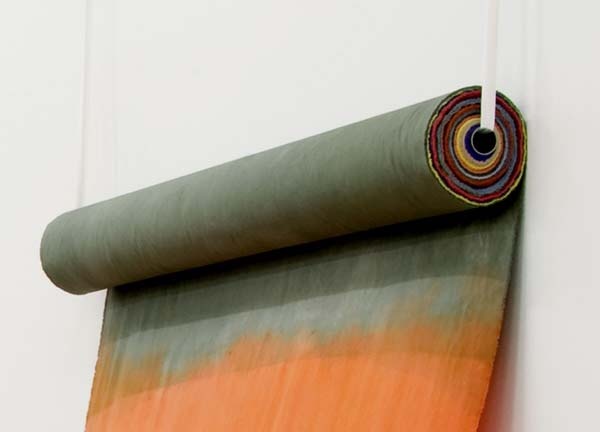 Ulla Von Brandenburg, Das Versteck des R. M. (The hiding of R. M.), 2011
Ulla Von Brandenburg, Das Versteck des R. M. (The hiding of R. M.), 2011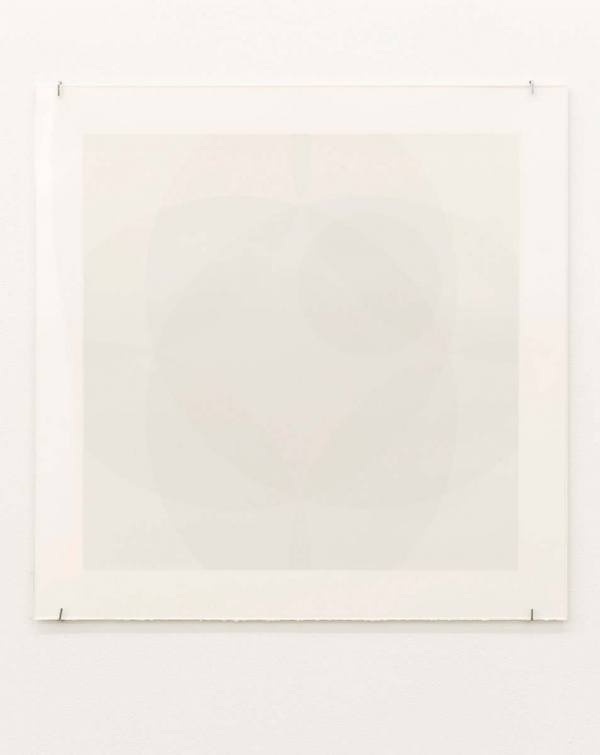 Janice Kerbel, Selections from Act 1, 2011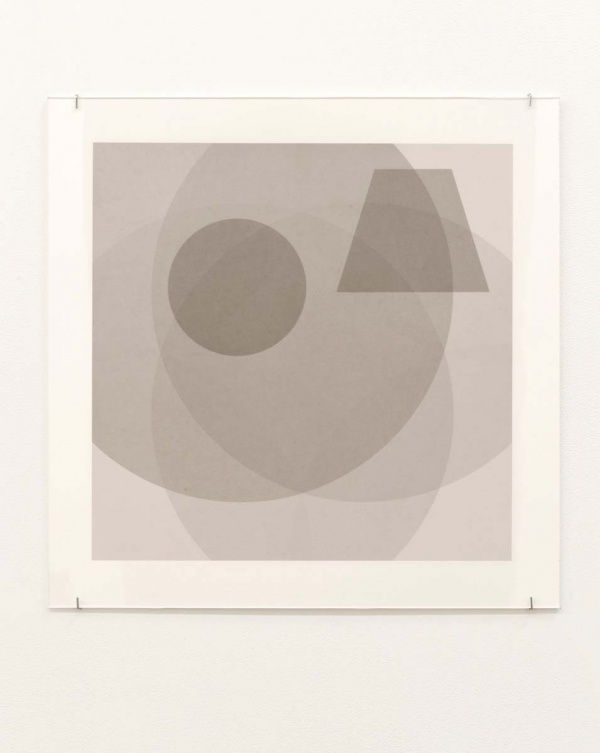 Janice Kerbel, Selections from Act 1, 2011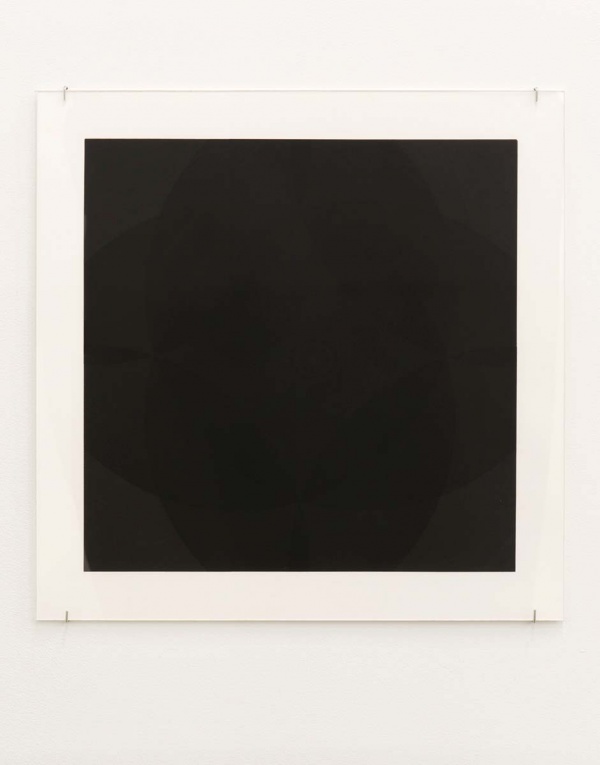 Janice Kerbel, Selections from Act 1, 2011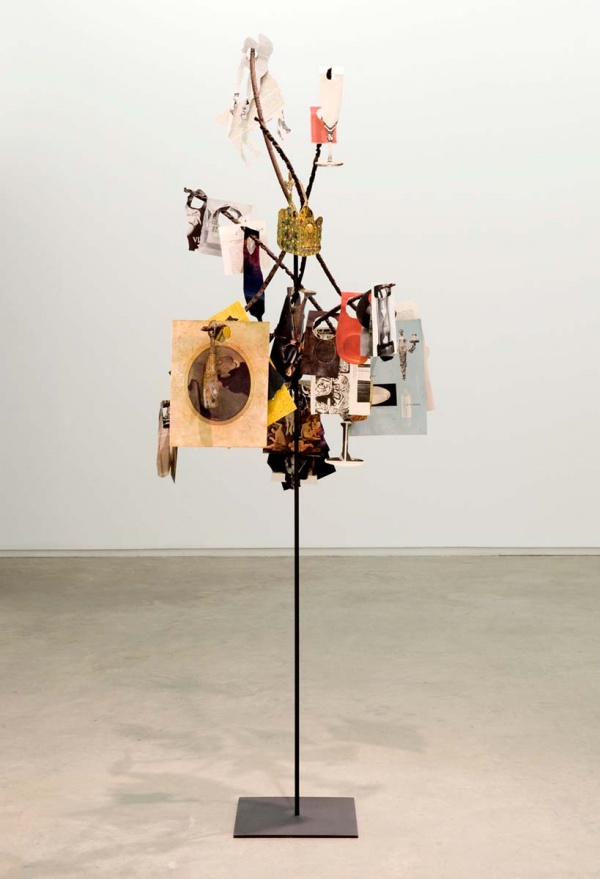 Geoffrey Farmer, Metal Will Stand Tall (A Single Image Is Not A Splendor), 2011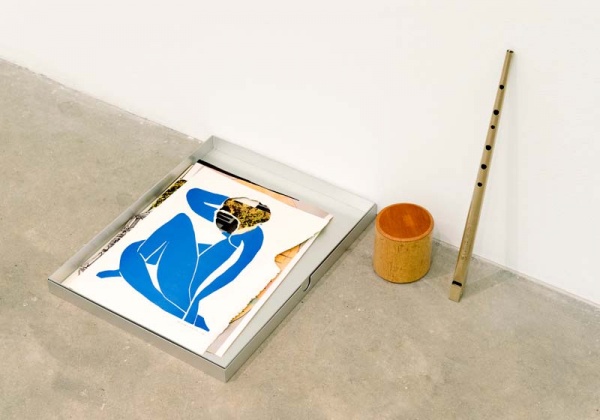 Geoffrey Farmer, Metal Will Stand Tall (A Single Image Is Not A Splendor), 2011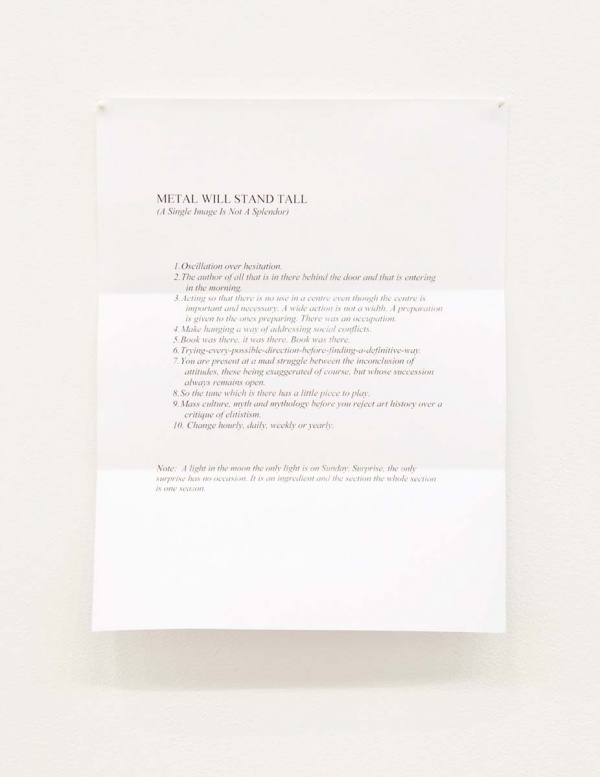 Geoffrey Farmer, Metal Will Stand Tall (A Single Image Is Not A Splendor), 2011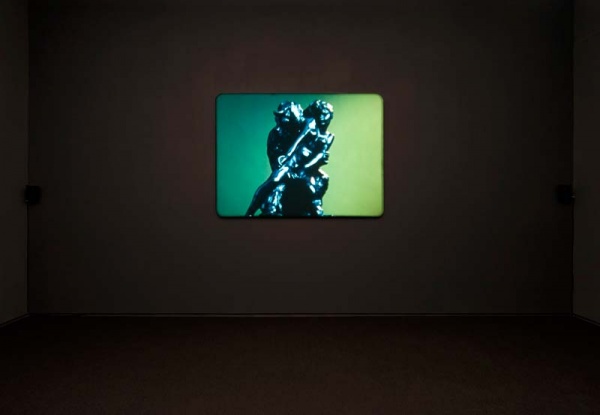 Daria Martin, Minotaur, 2006
Daria Martin, Minotaur, 2006