REVIEWS
Entropy and Circulation: Peter Buggenhout
Close
1
2
3
4
5
6
7
8
9
10
11
12
13
14
15
16
17
18
19
20
21
22
23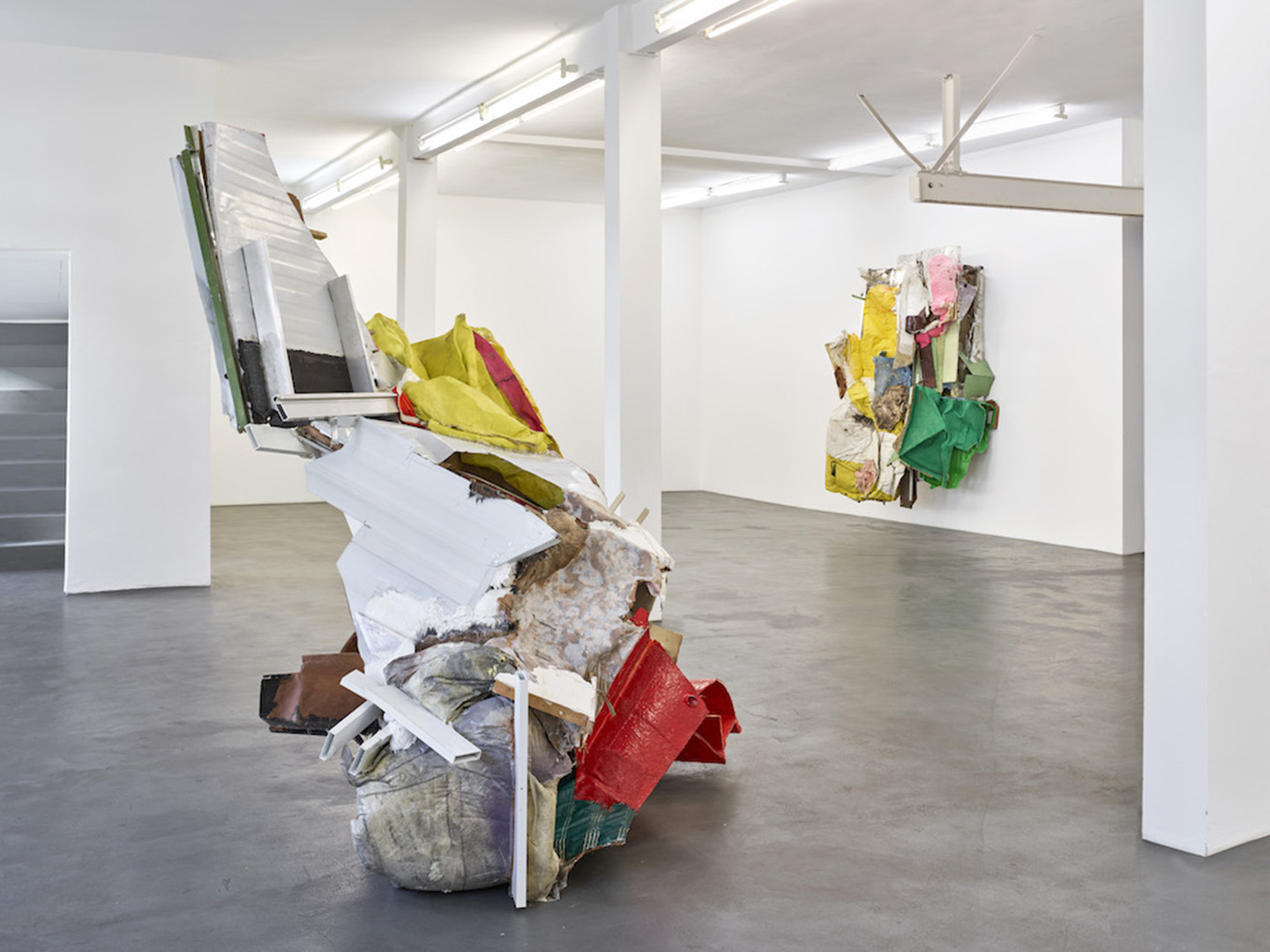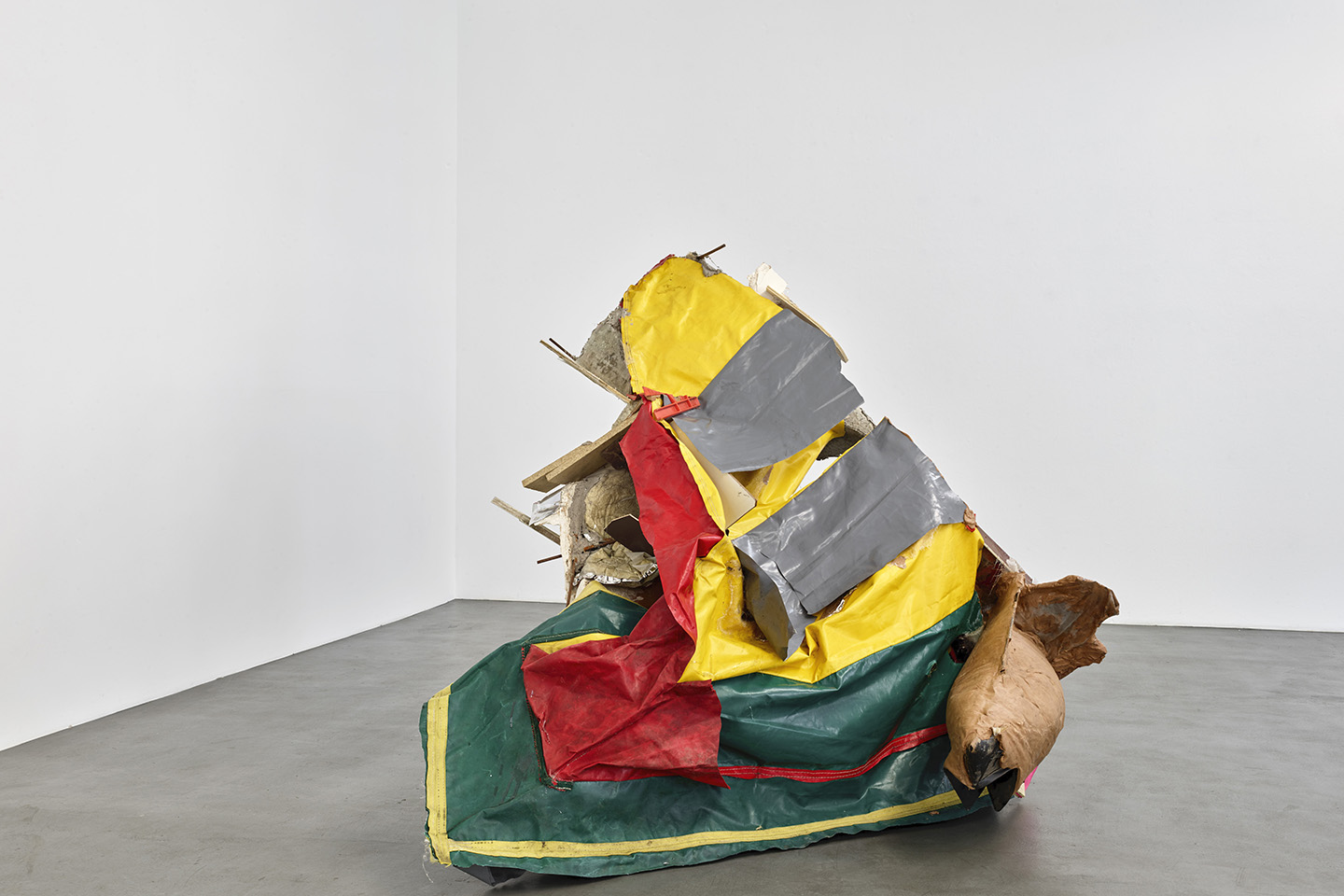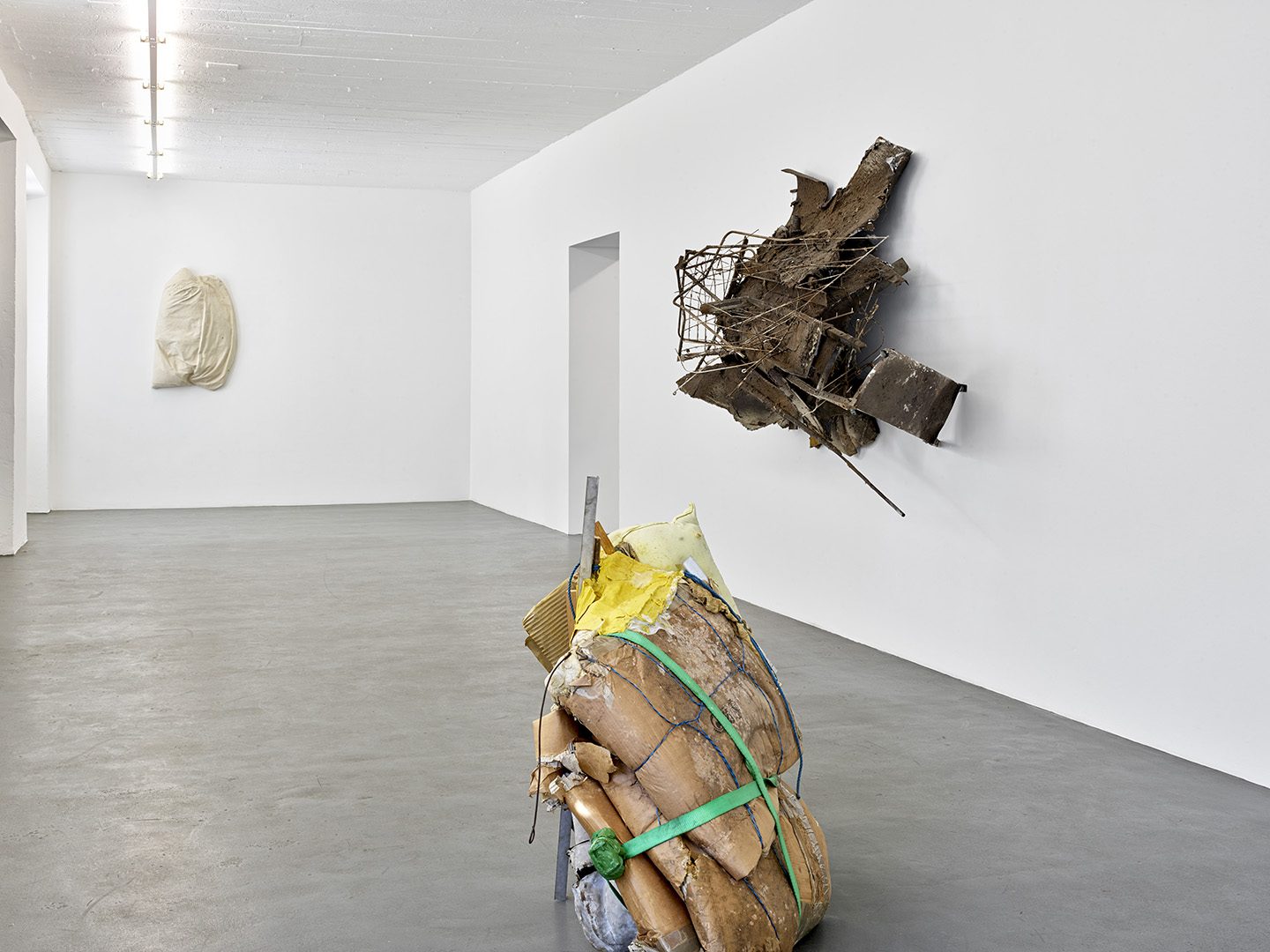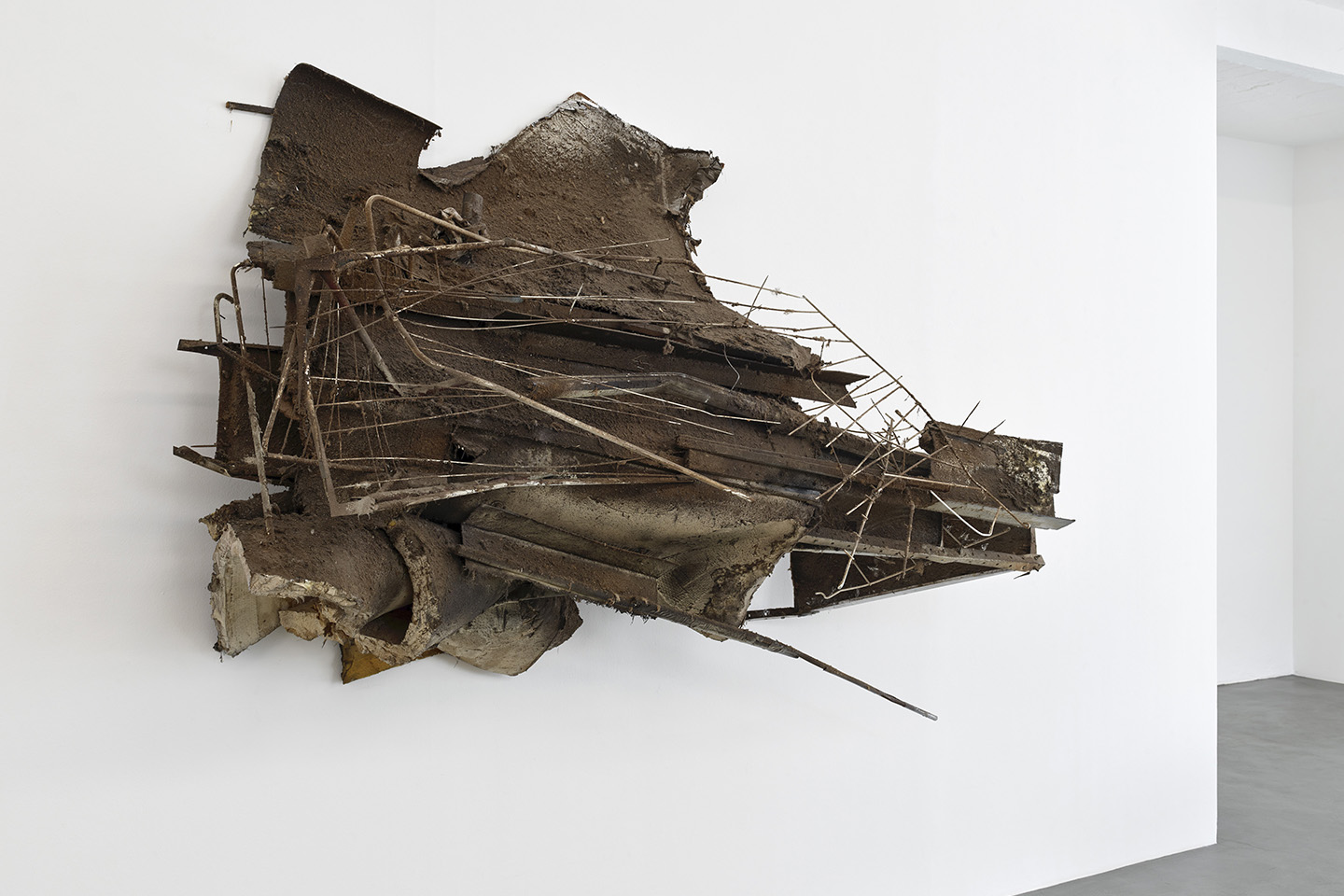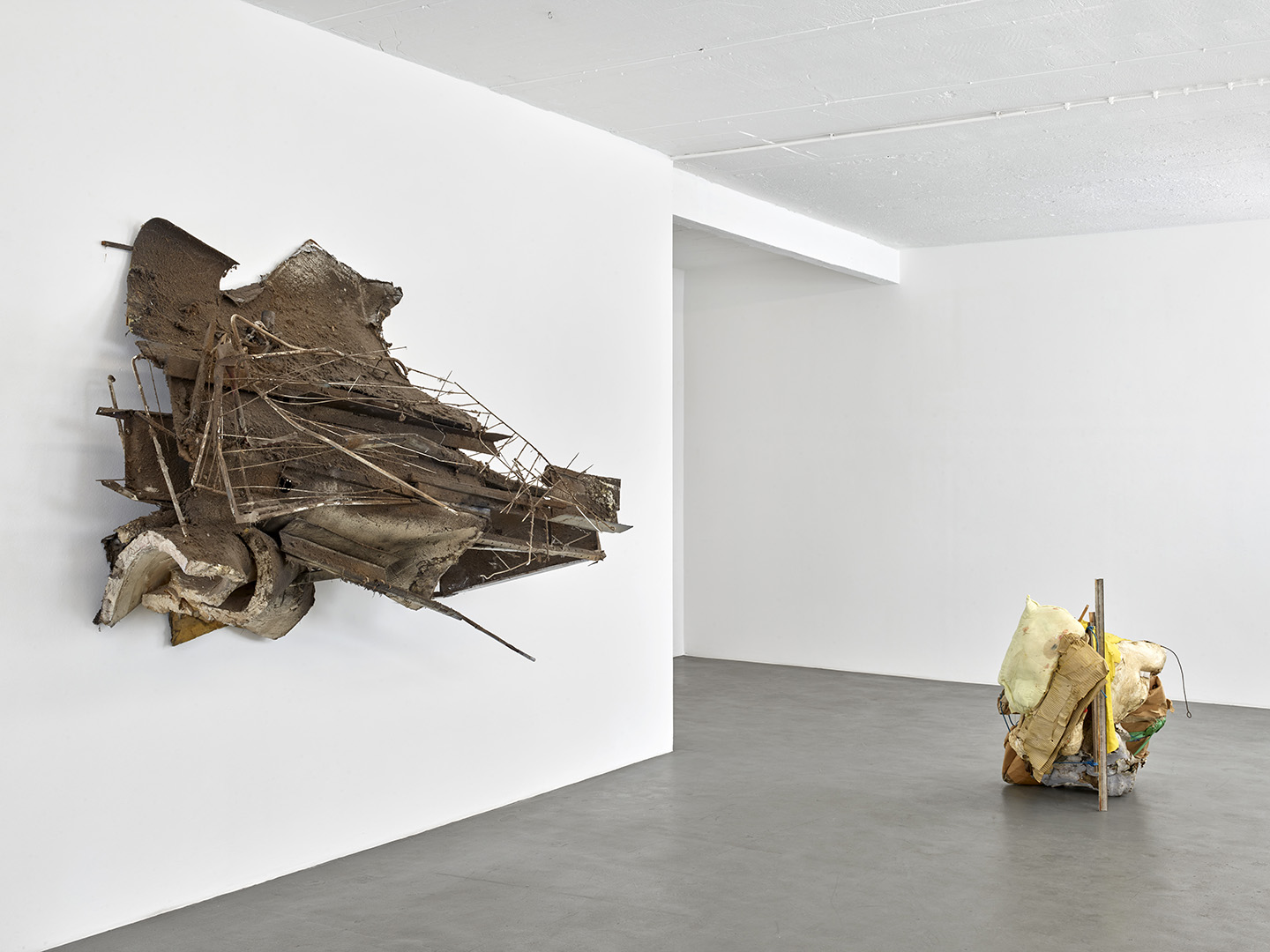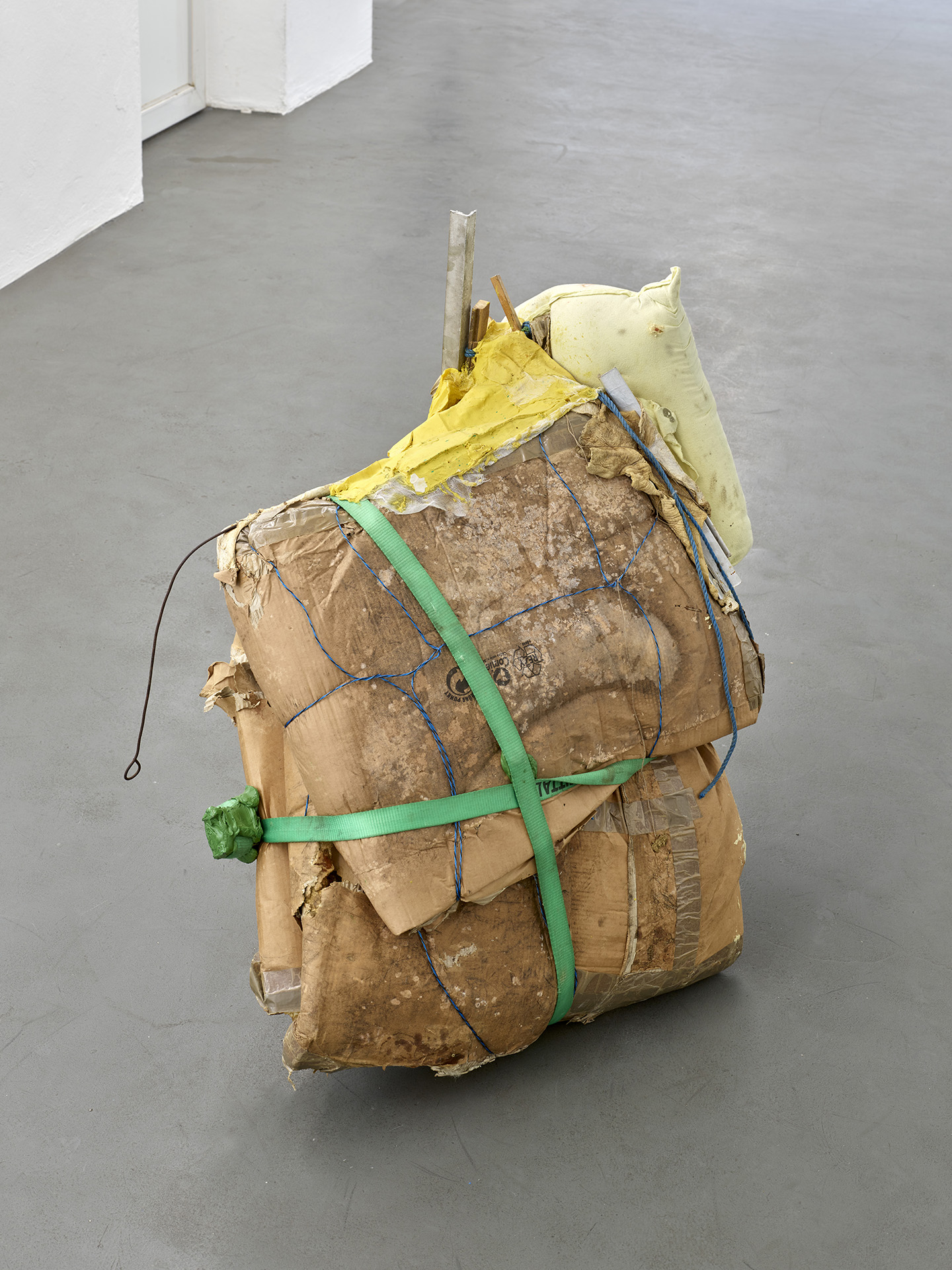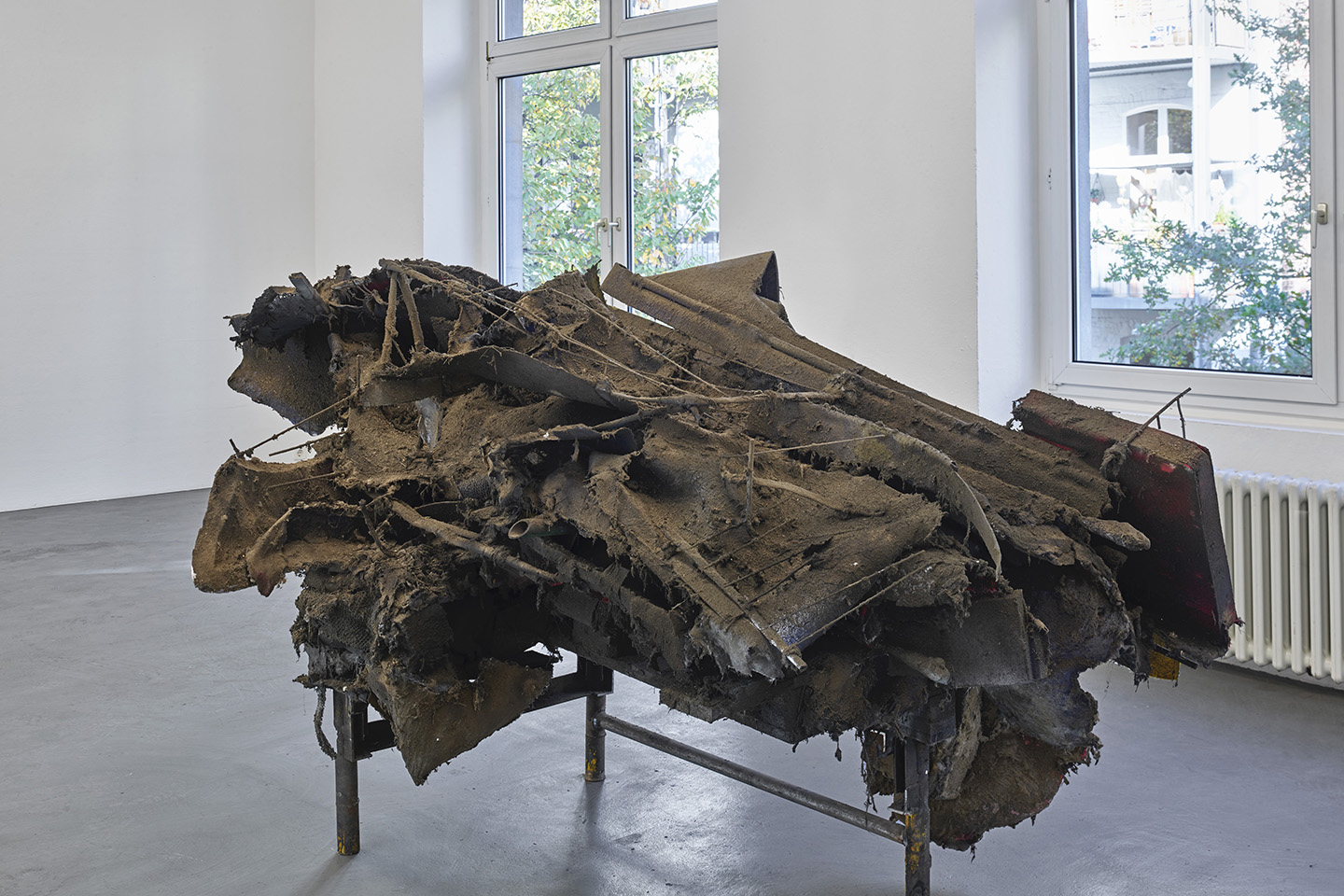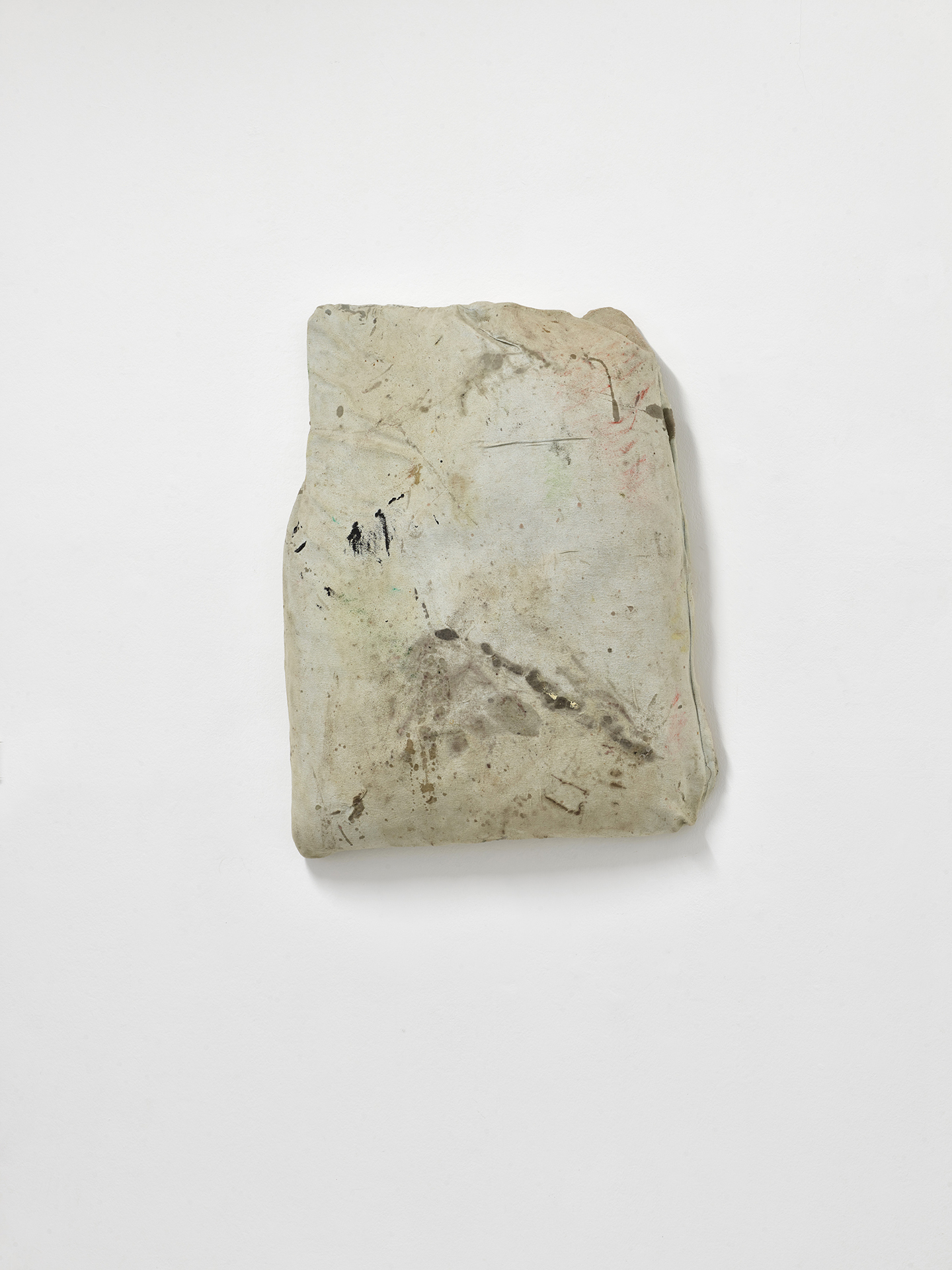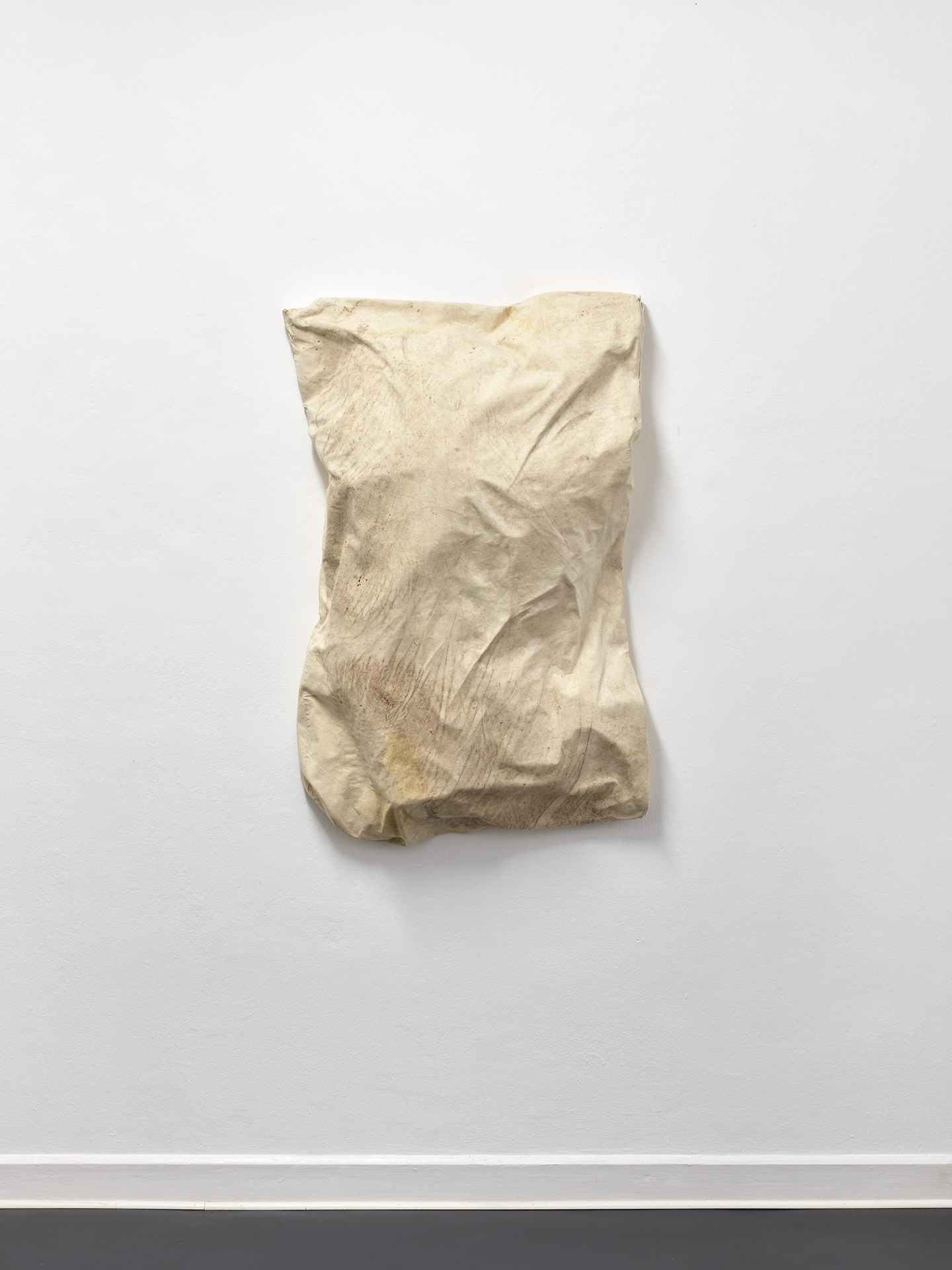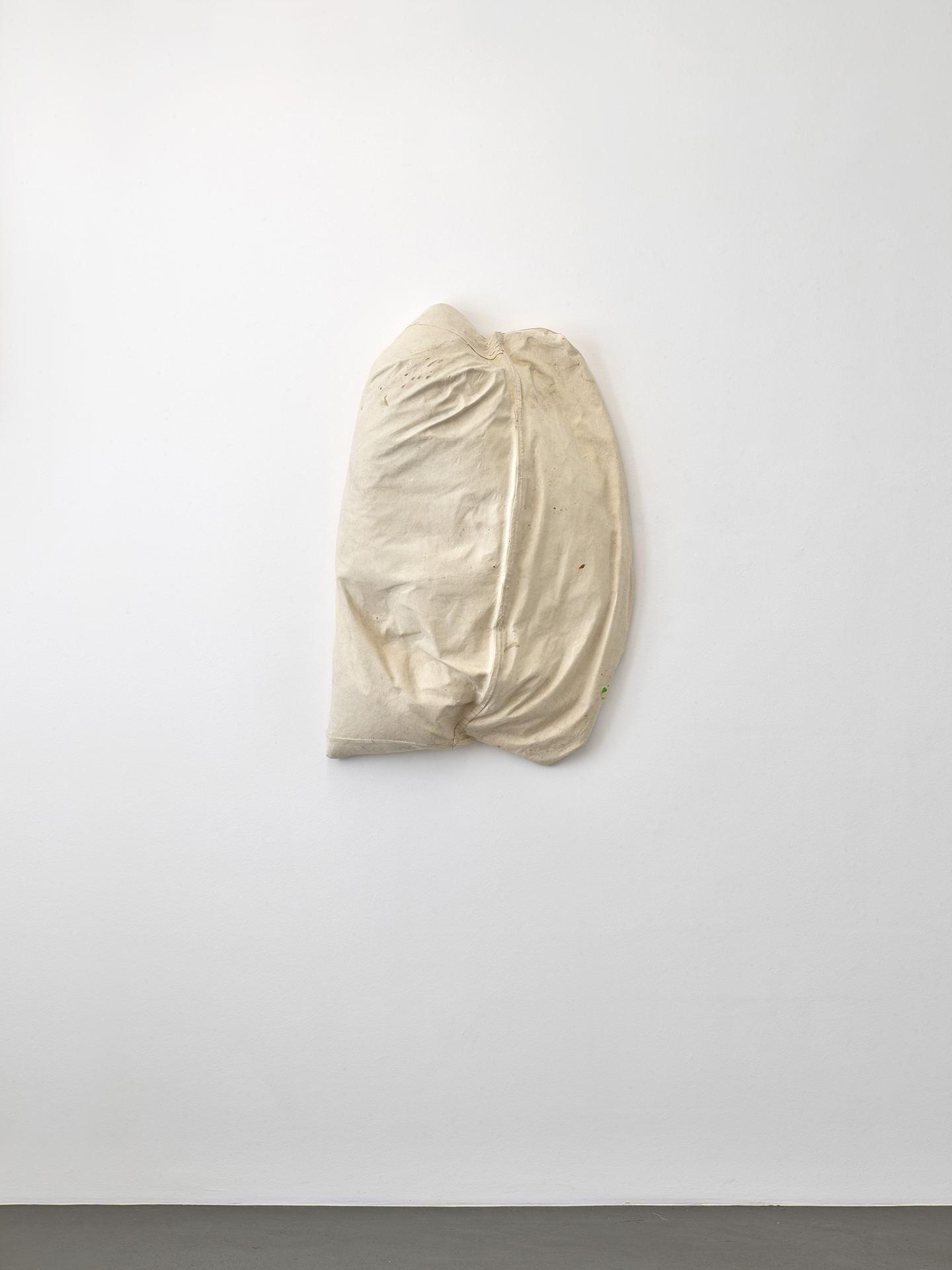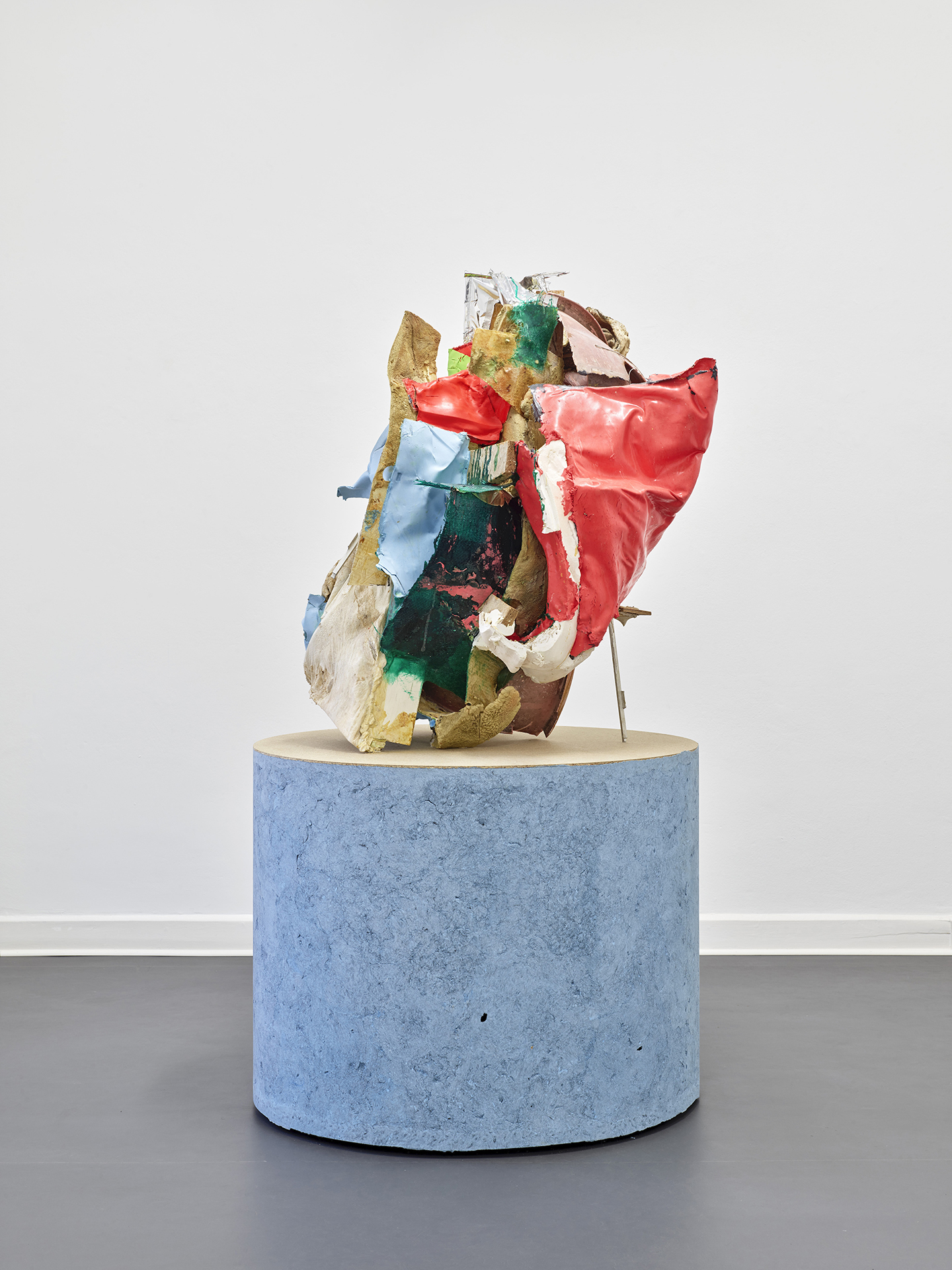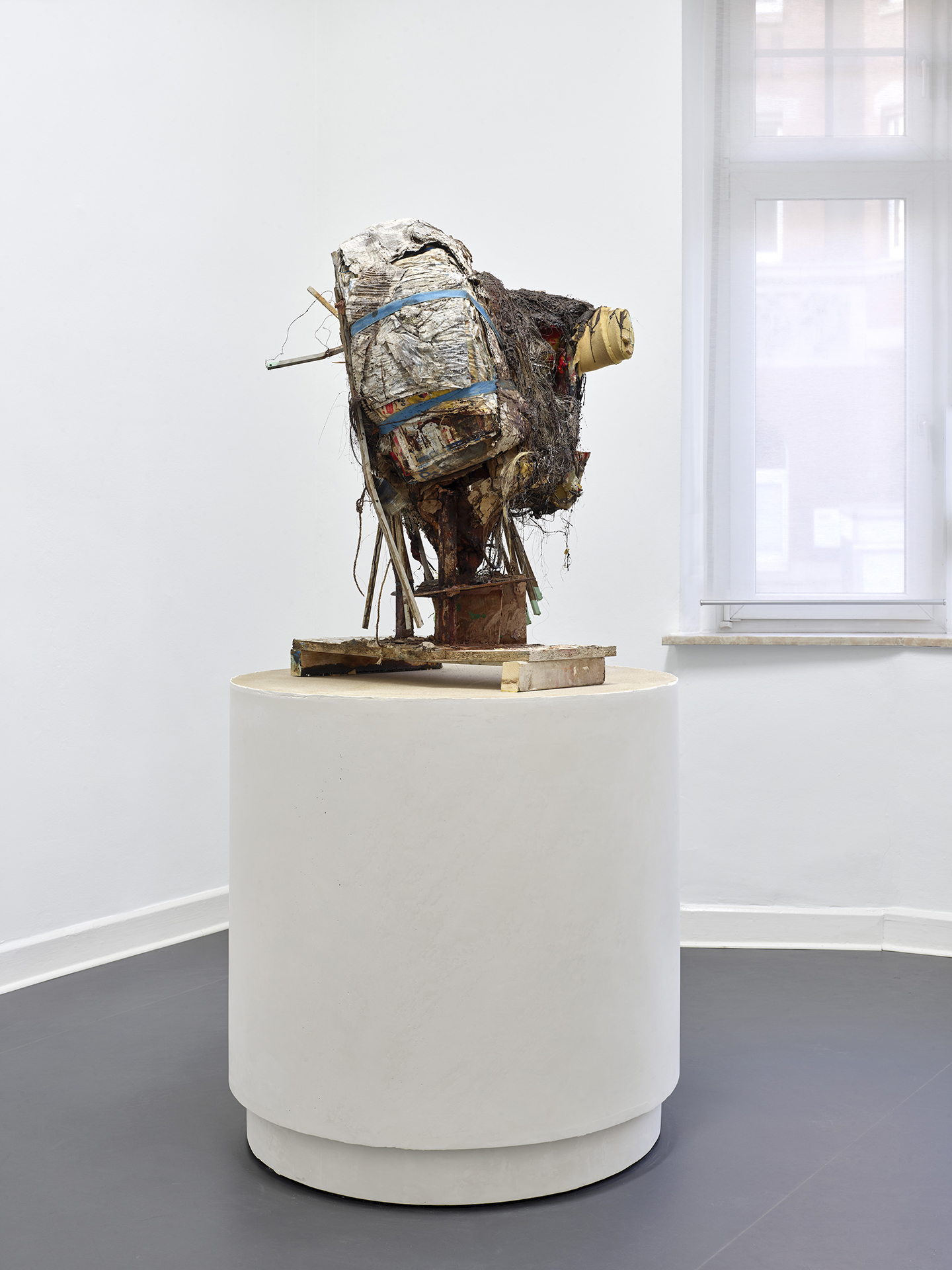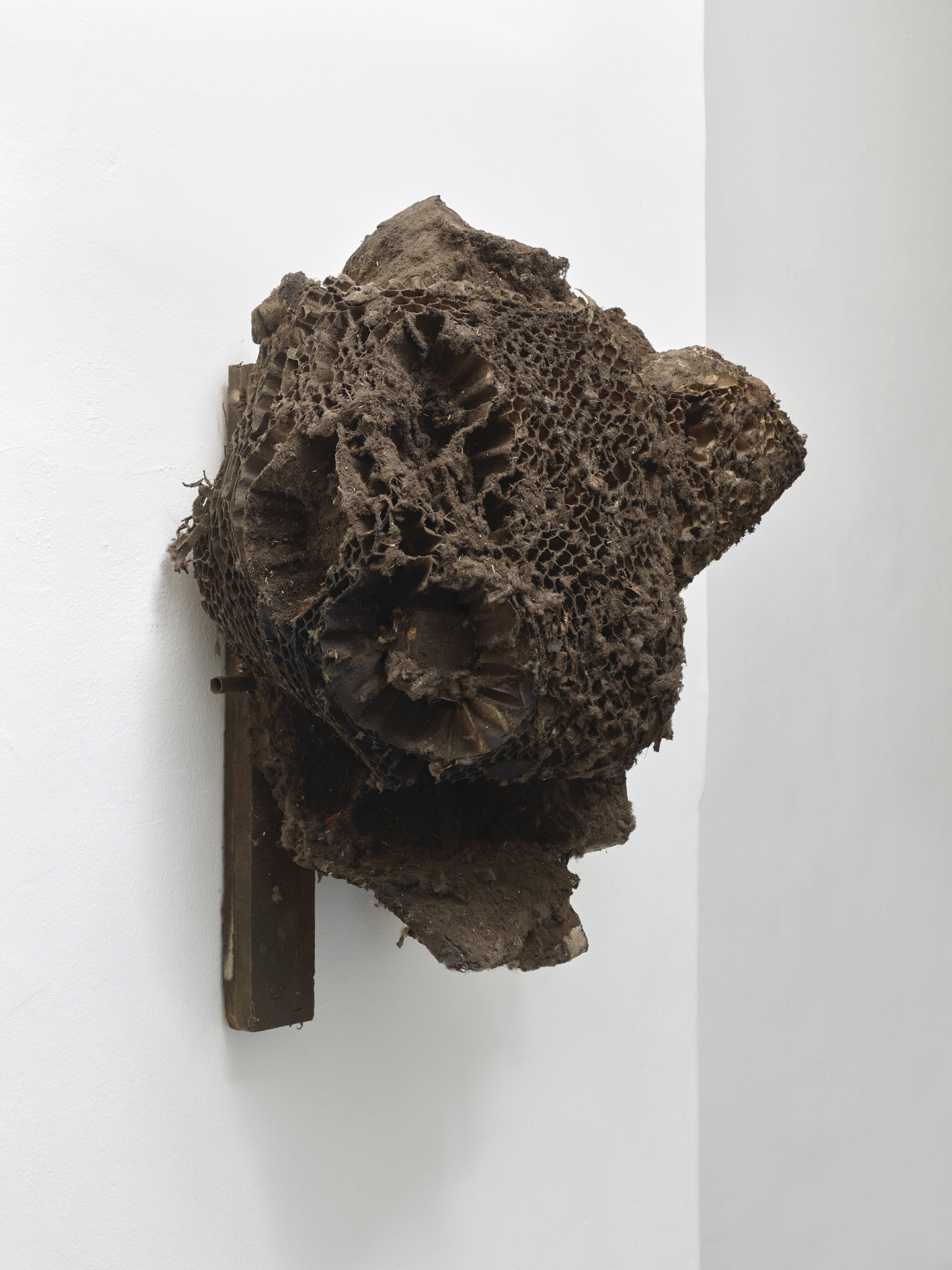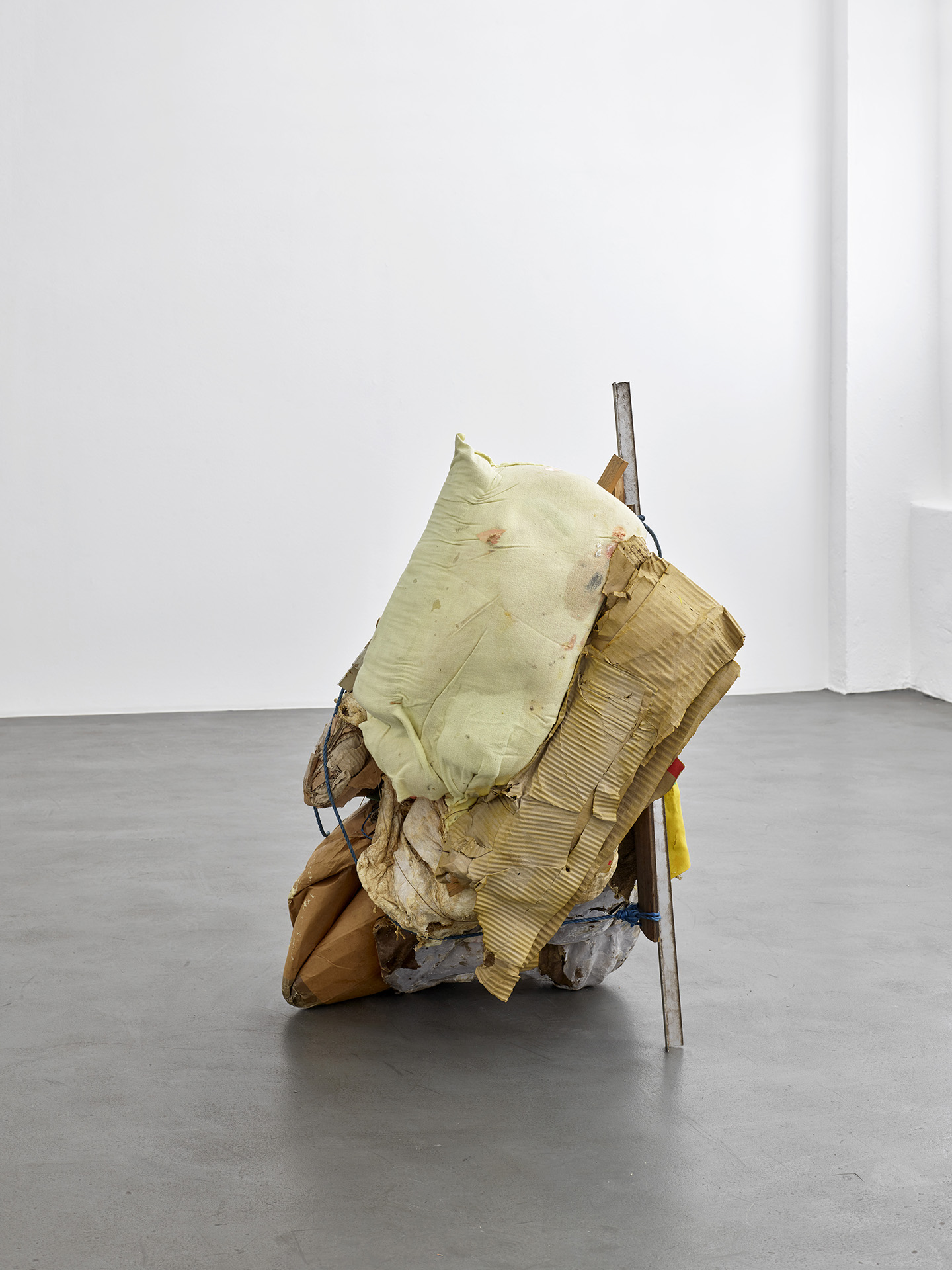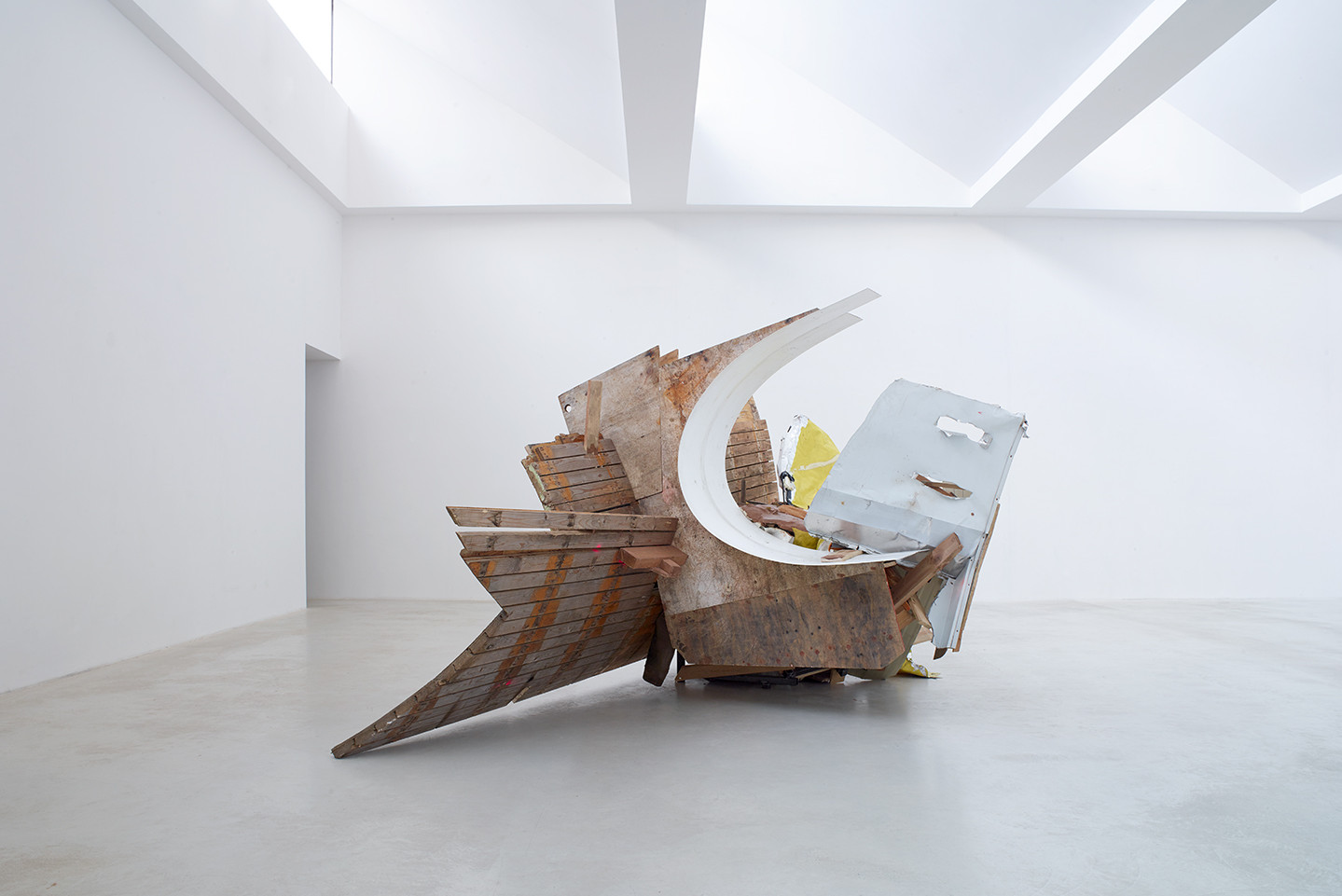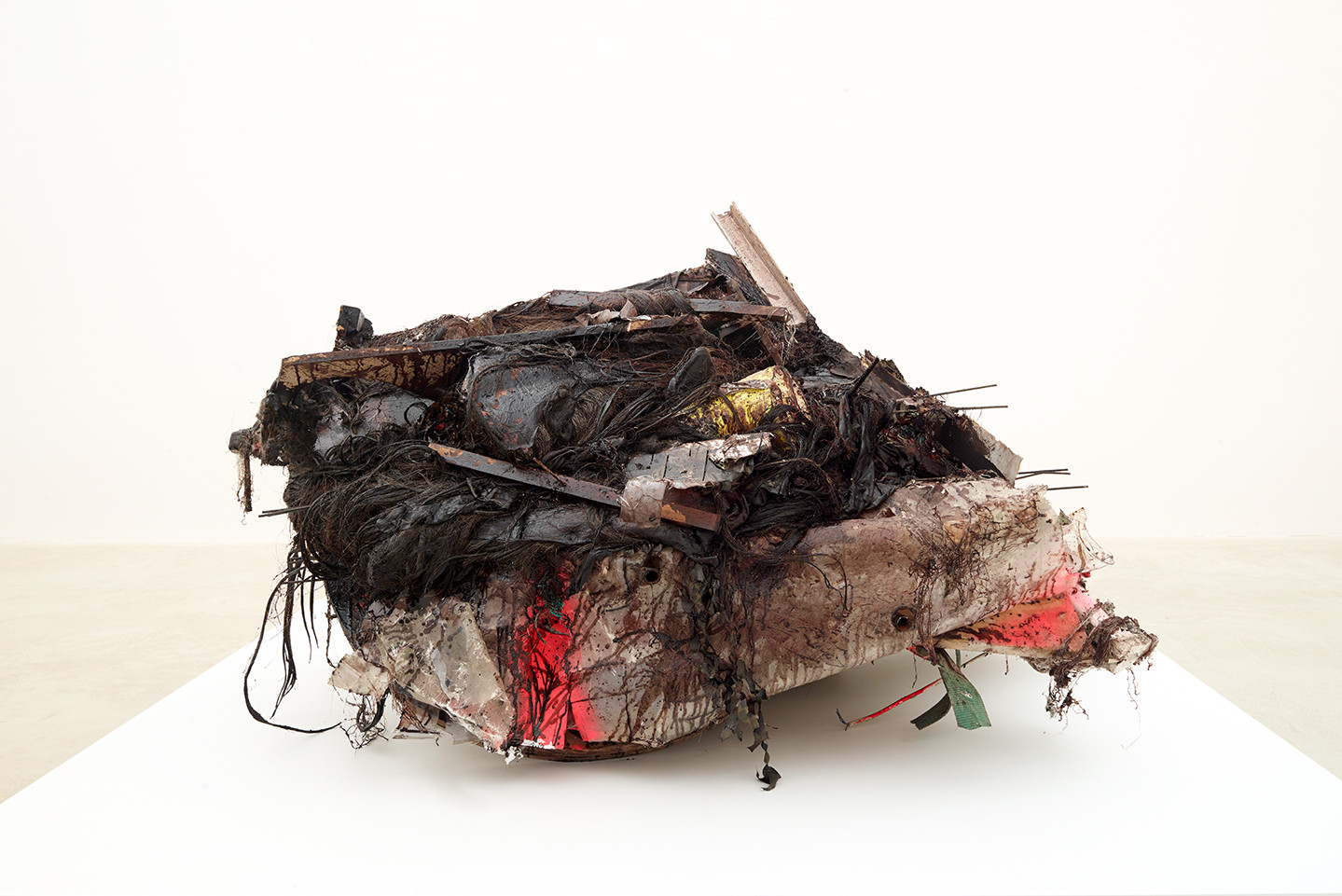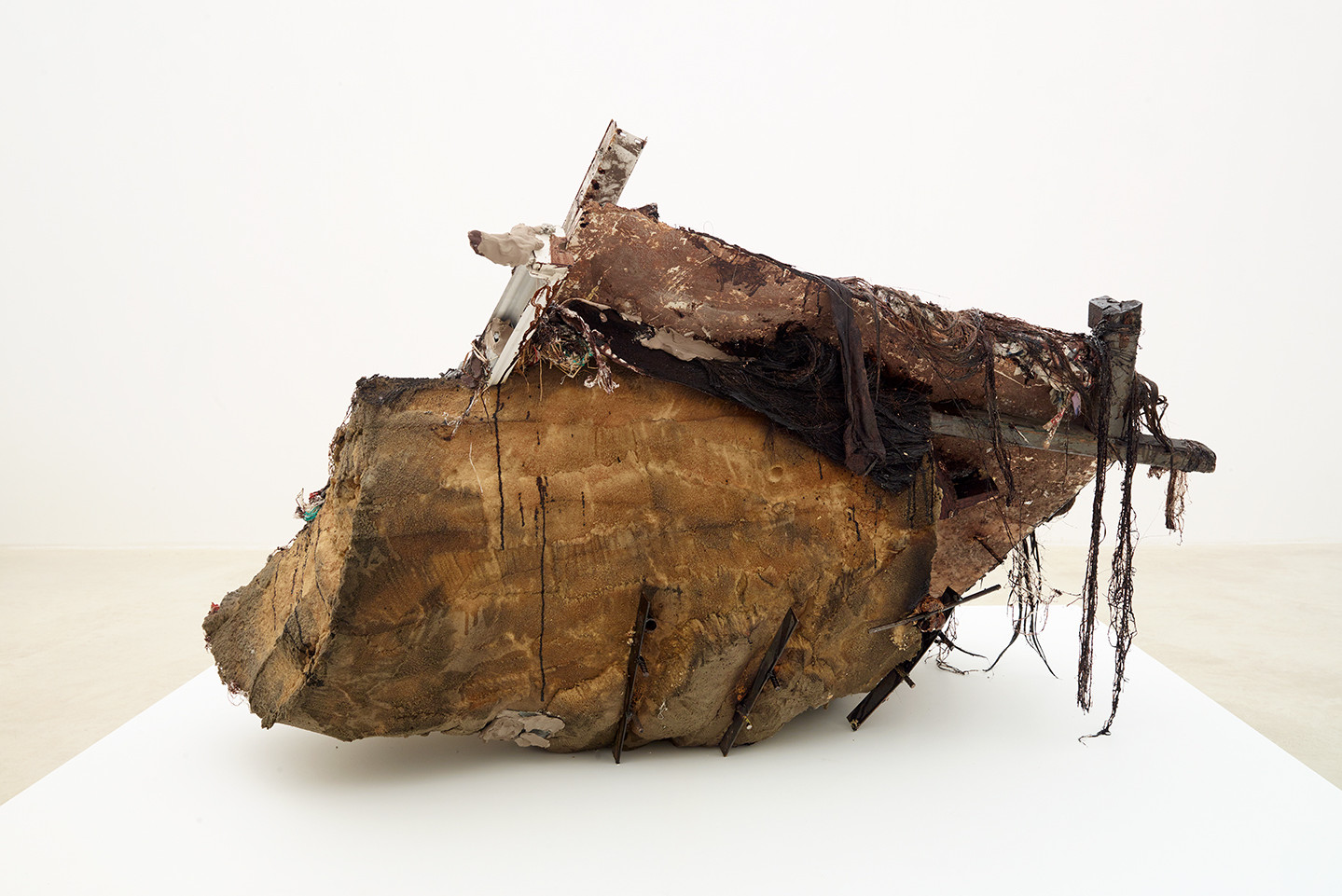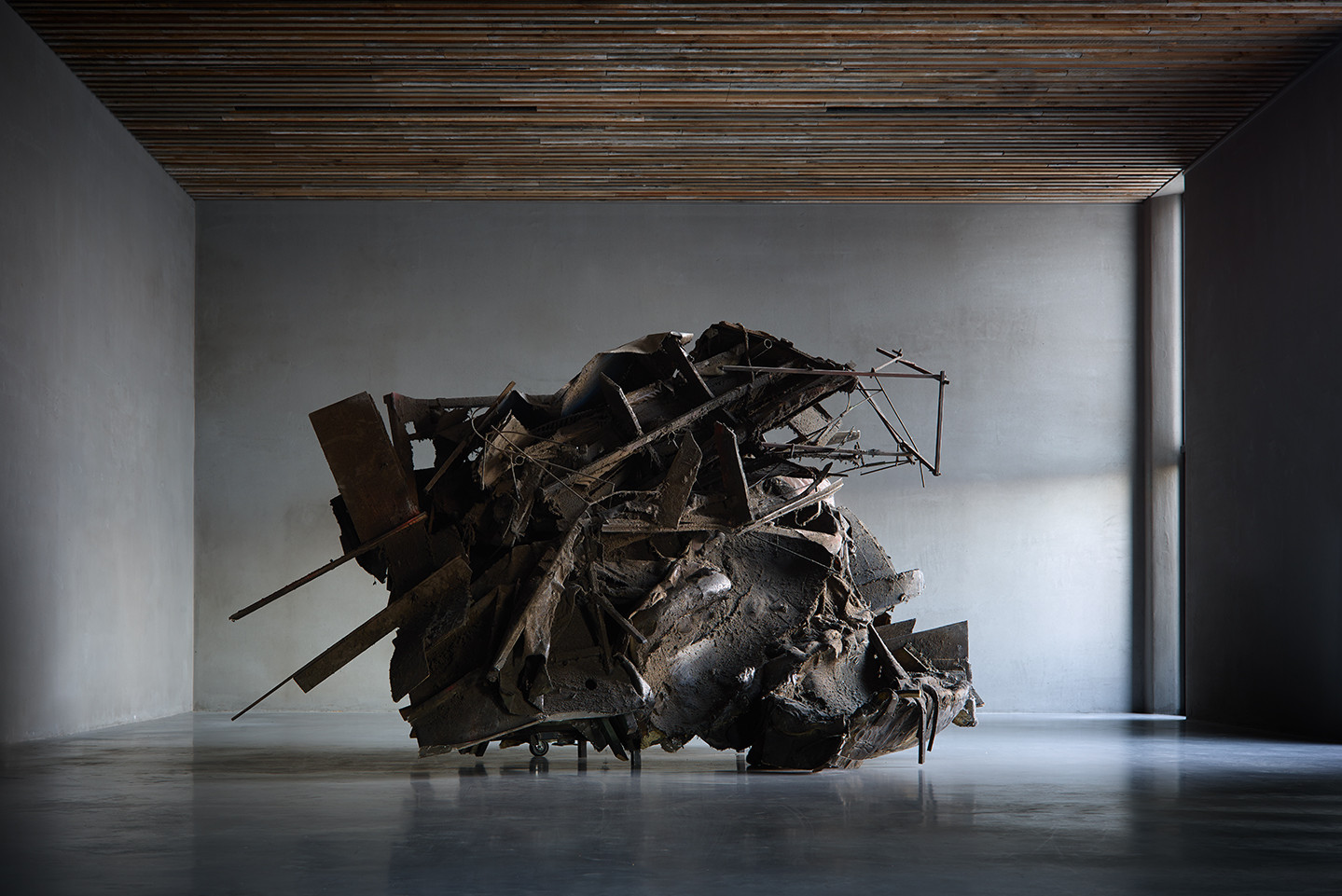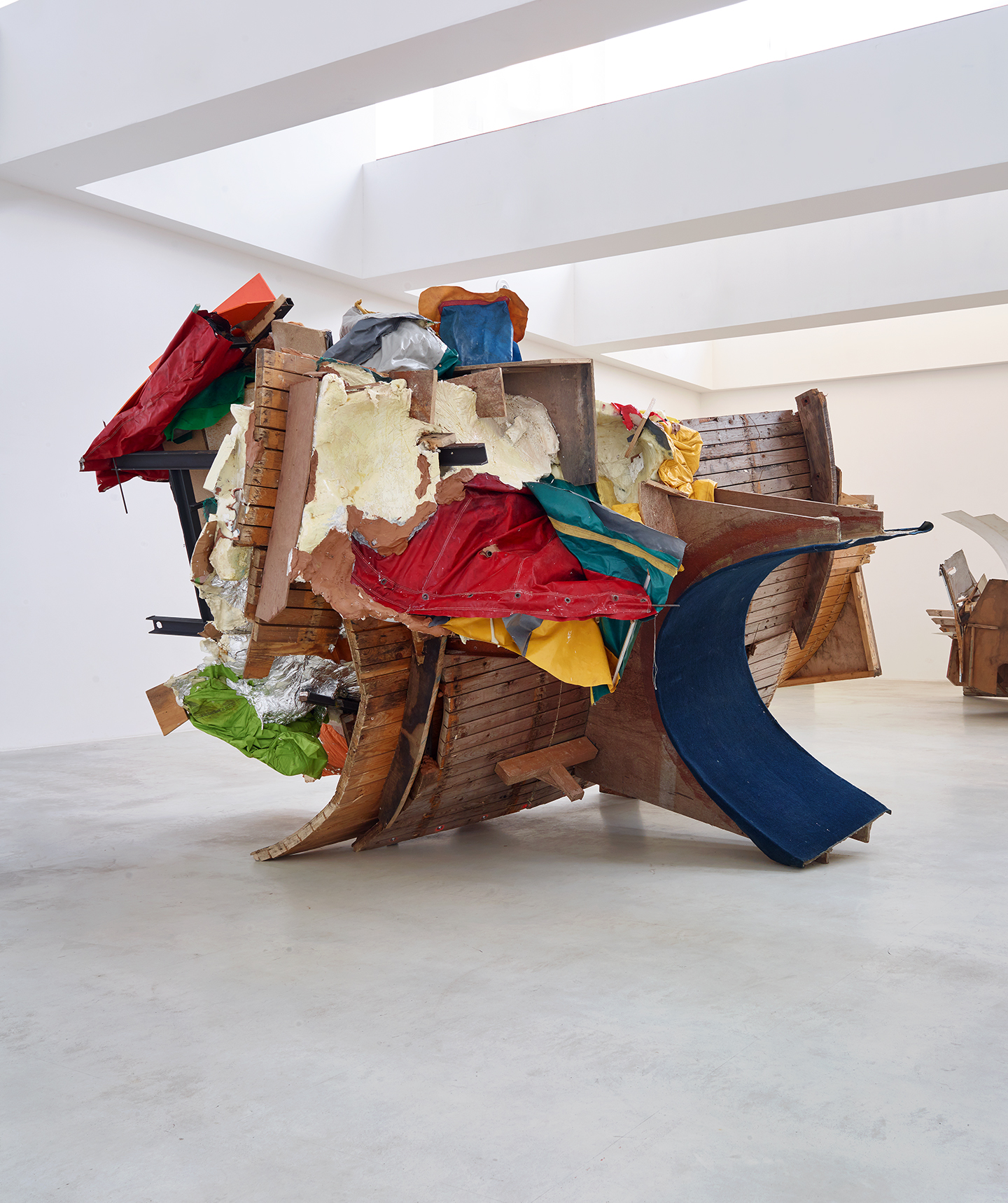 by Ory Dessau
…use menace, use prayer…, the title of Peter Buggenhout's recently opened two-part exhibition at Konrad Fischer Galerie, Düsseldorf, and Axel Vervoordt Gallery, Wijnegem, Belgium, quotes a fragment from Jean Genet's 1942 poem "Le Condamné à mort," thereby associating the Belgian sculptor's practice with acts of belief and terror. The show is a circular sequence of constellation-like groups of sculptures with neither beginning nor end. Each of its spaces brings together works from the various series comprising Buggenhout's practice, emphasizing the constant, unpredictable shifts fueling it and its resistance to offering a unified language, style, or identity. Rather than a synoptic, critically distant overview it unfolds an experience of simultaneity and indeterminacy in which everything is happening now.

The constellation in the main room on Konrad Fischer Galerie's first floor is a multidirectional circulation through three sculptures: Mont Ventoux #22 (2017), The Blind Leading the Blind #59 (2013), and Mute Witness #9 (2019). Like other works in the series, Mont Ventoux #22 uses animal intestines, primarily stomachs and entrails, as the outer shell of a sculptural compression stuffed with materials both organic and synthetic, colorless and chromatically saturated. The work is on the floor in an unstable posture, at once facing upward and downward and supported by a freestanding, almost upright aluminum rod that prevents it from falling.
In a diagonal line above it The Blind Leading the Blind #59 is mounted on the wall. The work belongs to Buggenhout's series of "dust sculptures" begun in 2004—contour-less explosions of debris concealed under crowded layers of dust that render the original identity of their components illegible, forgotten. The dust sculptures are an effect of indistinguishability and entropy, confronting us with the subordination of everything—culture, history, biological life—to nature, namely to death, to dust. An epitome of the series' operation, The Blind Leading the Blind #59 avoids formal coherence or completeness, lacks clear directionality or definite structure. As such it is linguistically uncontainable and can never culminate in a recordable, distinct sign.
On the adjacent wall hangs Mute Witness #9, the ninth unit of a recently initiated series made of stiffened, slightly deformed, dirty white cloth bags recalling petrified pillows in a vertical position. The work's volume and bumpy outer surface point to its sealed-off inner space, functioning as an index of an unseen, inaccessible activity. The separation between outer and inner generates the muteness of the series. Each of its works is a paralyzed, silent witness to what lies behind the surface. The discontinuity between outside and inside situates the series in affinity to a locked-in situation, a pathological syndrome in which human subjects lose access to their bodies and although fully conscious are unable to communicate. It concurrently animates and neutralizes Mute Witness #9, turning it into a handicapped, disabled, speechless creature.
The circulation of the three sculptures stages each of them as the prior and the subsequent phase of the other two, the modifiable expression of one split entity, of a restless contradictory energy. As a result The Blind Leading the Blind #59 becomes more than an act of dissolution and burial and is provided with a sense of incubation; Mont Ventoux #22 is no longer a mere outcome of fossilization but also a scenario of consolidation and resurrection; and Mute Witness #9 is not only a stiffened structure established on an irreconcilable dichotomy but also a new sort of exchange, one in which the animate and the inanimate, the seen and the unseen, the homogenous and the heterogeneous are not necessarily opposites to be transcended.
The constellation on the ground floor of Axel Vervoordt Gallery circulates through three new sculptures from two other series comprising Buggenhout's practice: On Hold and Gorgo. The main space pairs On Hold #13 (2019) with On Hold #14 (2019), and in the middle of the smaller room next to it is a display of Gorgo #50 (2019) placed on top of a white square plinth. The paired On Hold #13 and On Hold #14 are two monumental manifestations of the series they are classified under, known for its application of crumbled inflatables in different colors, squeezed into assemblies of wood, metal, plastic, and textile fragments held together by raw connections of foam and nylon. In contrast with The Blind Leading the Blind, On Hold still remembers the lost identity of its fragments; it exploits their original function in order to twist and rewrite the script. In On Hold #13 these are two curved wooden segments of a mold used for casting bridges. The two segments come out of a wobbly condensation of elements and are seemingly fluctuating between the floor and the ceiling. The transgressive formal arrangement is intensified by the disrupted, damaged picture of reality it conveys, in which a bridge is made dysfunctional.
The circulation through Gorgo #50 locates the anarchic aspects of Buggenhout's practice on the background of esoteric rituals. The Gorgo sculptures involve soaking partly identifiable materials (from cardboard to horsehair) in pig blood. Rather than a self-reflexive investigation, they address sculpture in terms of a sacrificial ritual, which, as indicated in the exhibition title, combines prayer and menace, evocation and annihilation.
Peter Buggenhout (b. 1963, Dendermonde, Belgium) lives and works in Ghent, Belgium. Recent solo exhibitions include Los ciegos guiando a los ciegos, Museo de la Ciudad de Querétaro, Mexico (2018); Los ciegos guiando a los ciegos, Galeria Hilario Galguera, Mexico City (2017); Pas éléphant, Galerie Laurent Godin, Paris (2017); On Hold, The Box, Los Angeles (2017); Keine Schatten im Paradies, Neues Museum Nürnberg, Germany (2017); and Palazzo De' Toschi, Bologna, Italy (2017). Works by Buggenhout were also included in group exhibitions and presentations, such as Frieze Sculpture Park 2019, London (2019); summer show, Galerie Laurent Godin, Paris (2019); DER Duft der Bilder, colección olorVISUAL (Barcelona), Opelvillen, Rüsselsheim, Germany (2018); Always Different, Always the Same, Bundner Kunstmuseum, Chur, Switzerland (2018); Wealth, Black Is Gold, Lehmbruck Museum, Duisburg, Germany (2018); and Musée en oeuvre(s), Centre Pompidou, Paris (2018).
at Konrad Fischer Galerie, Düsseldorf 
until 10 January 2020
at Axel Vervoordt Gallery, Wijnegem
until 22 February 2020