REVIEWS
Peter Friedl: Anti-Teatro
Close
1
2
3
4
5
6
7
8
9
10
11
12
13
14
15
16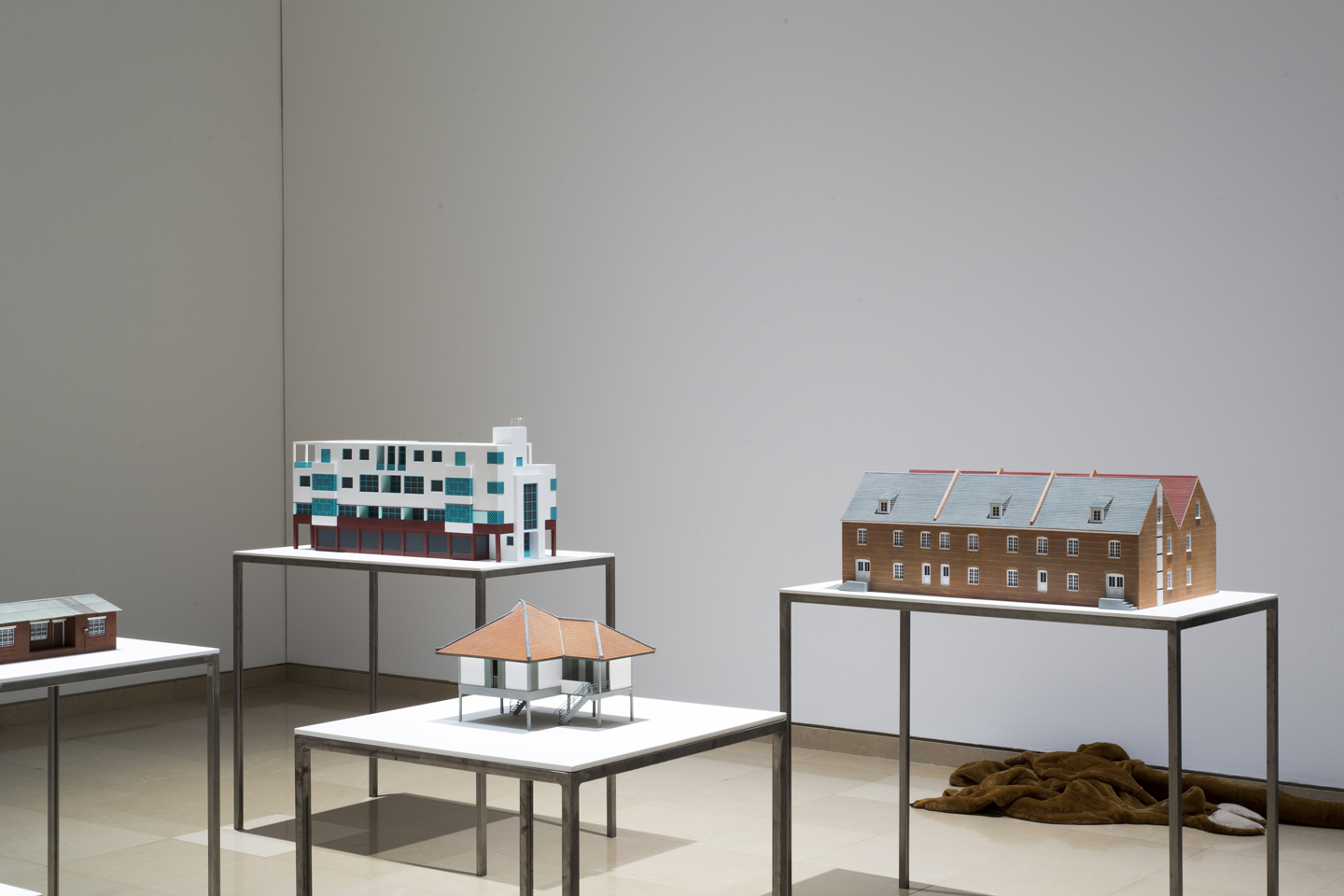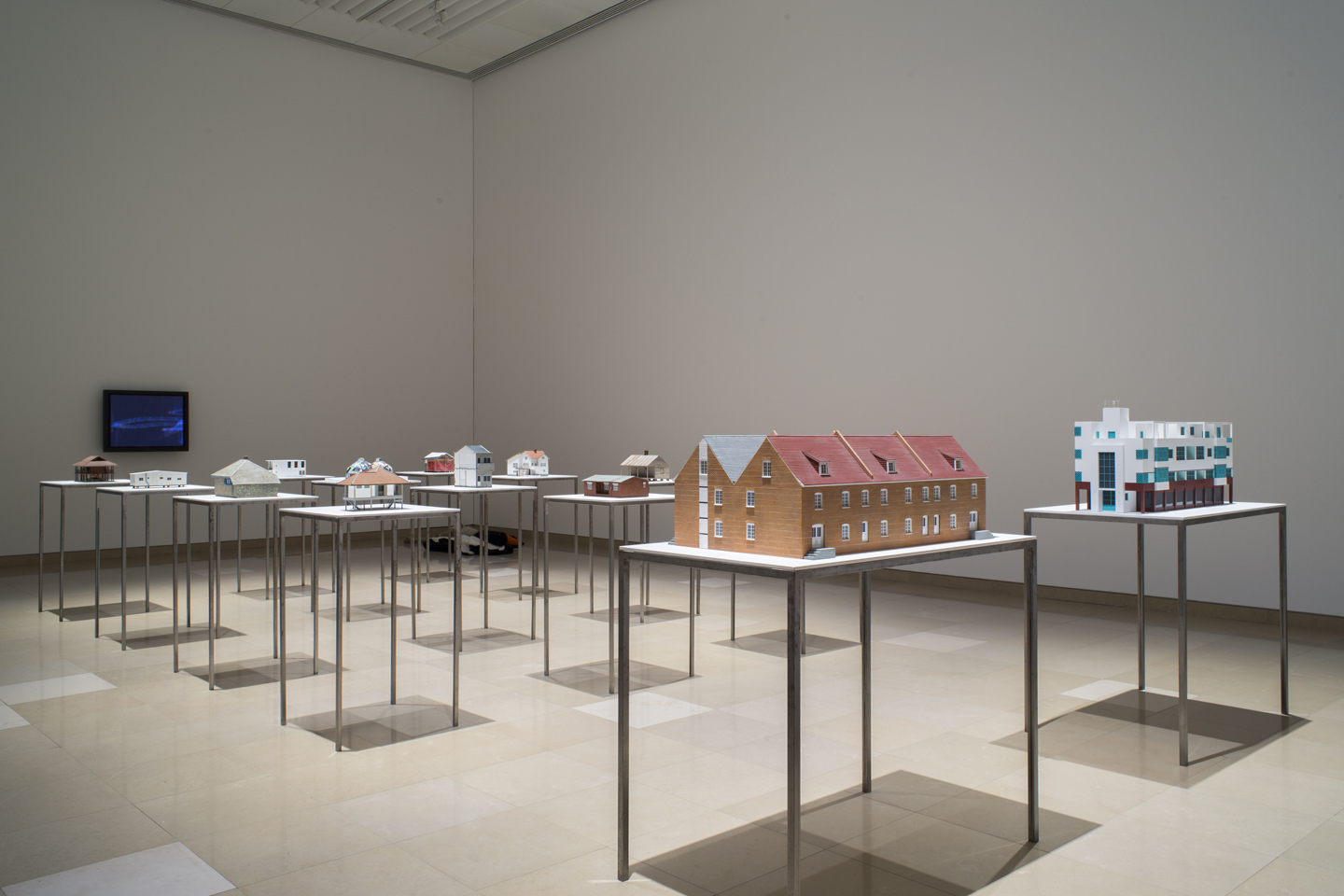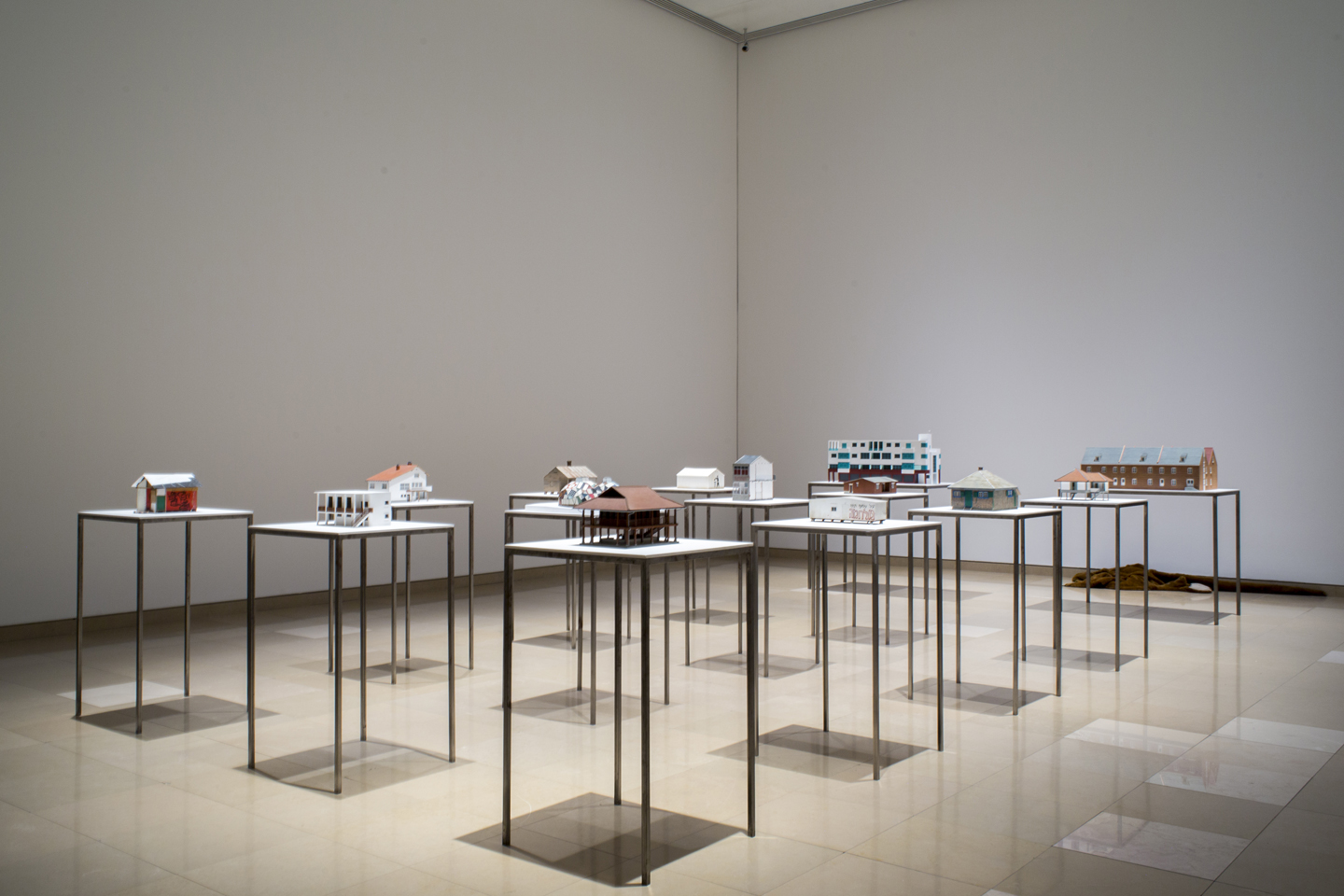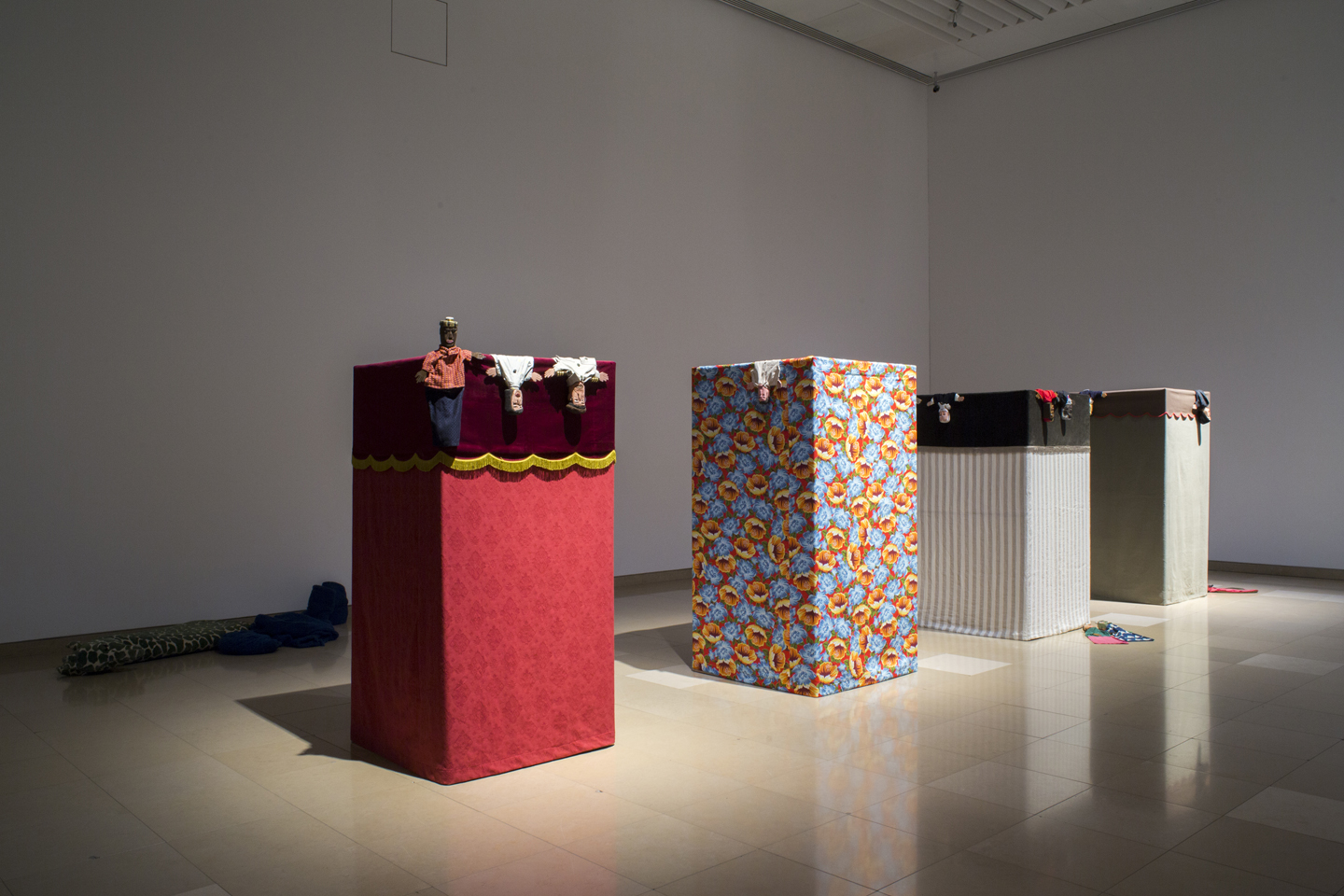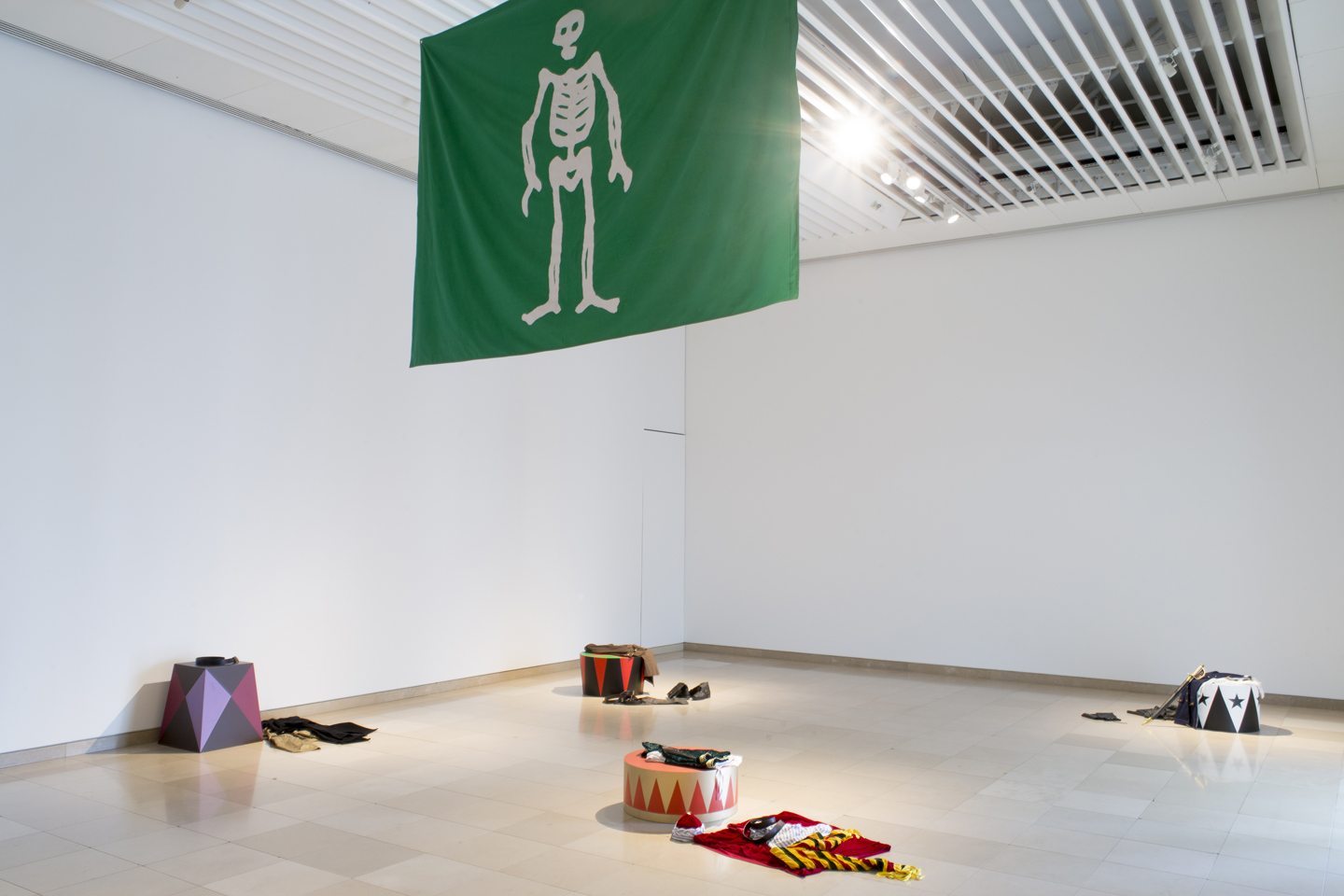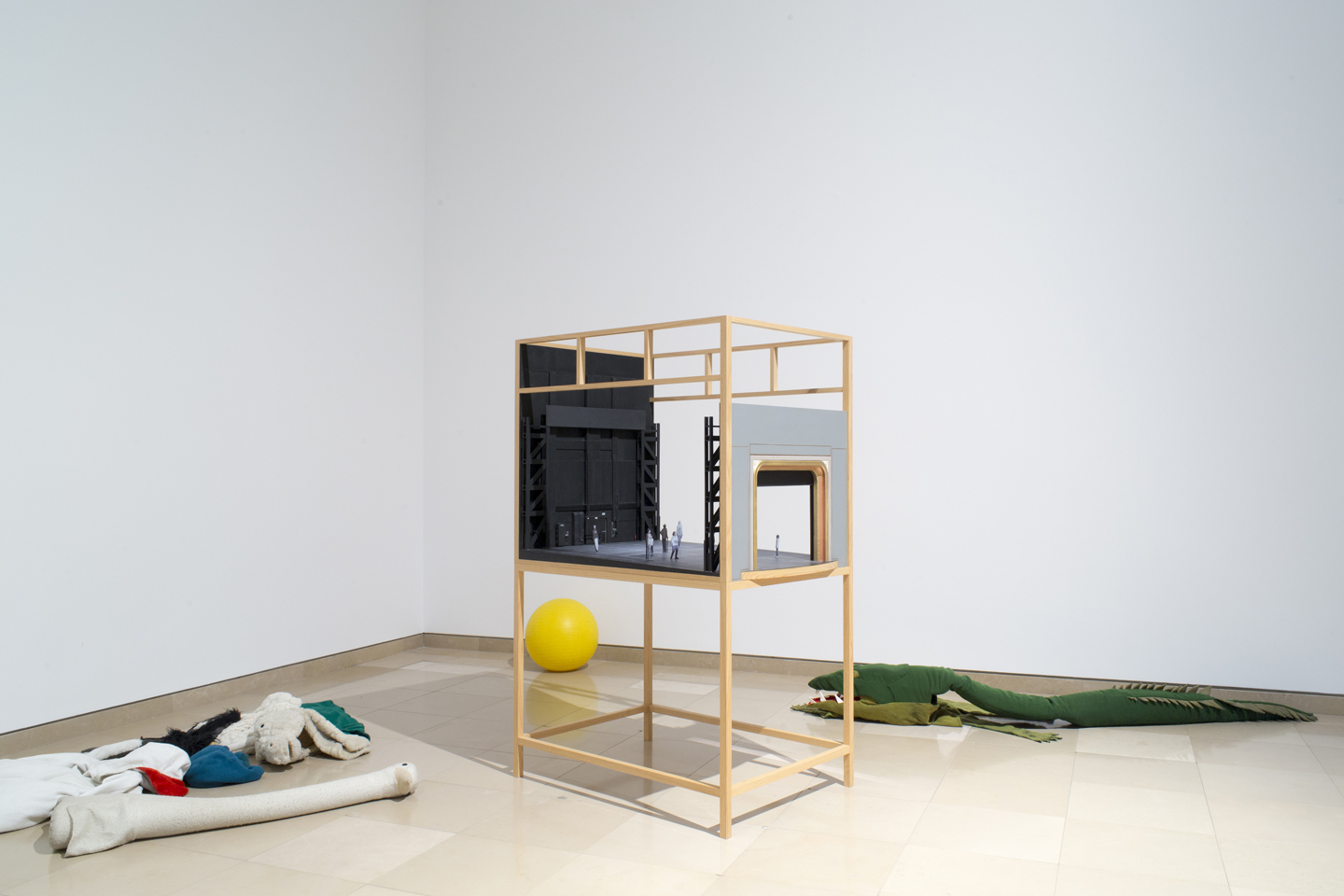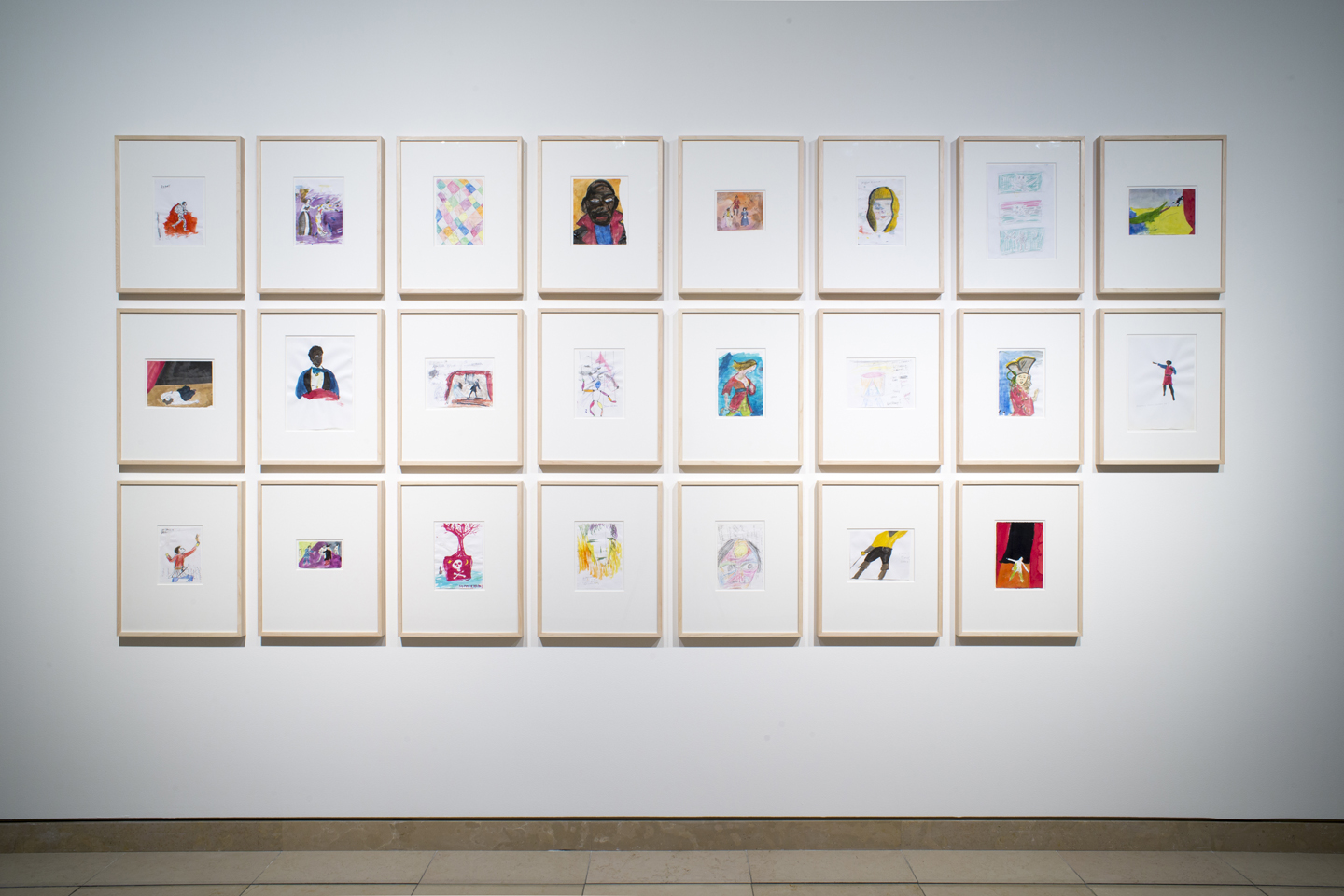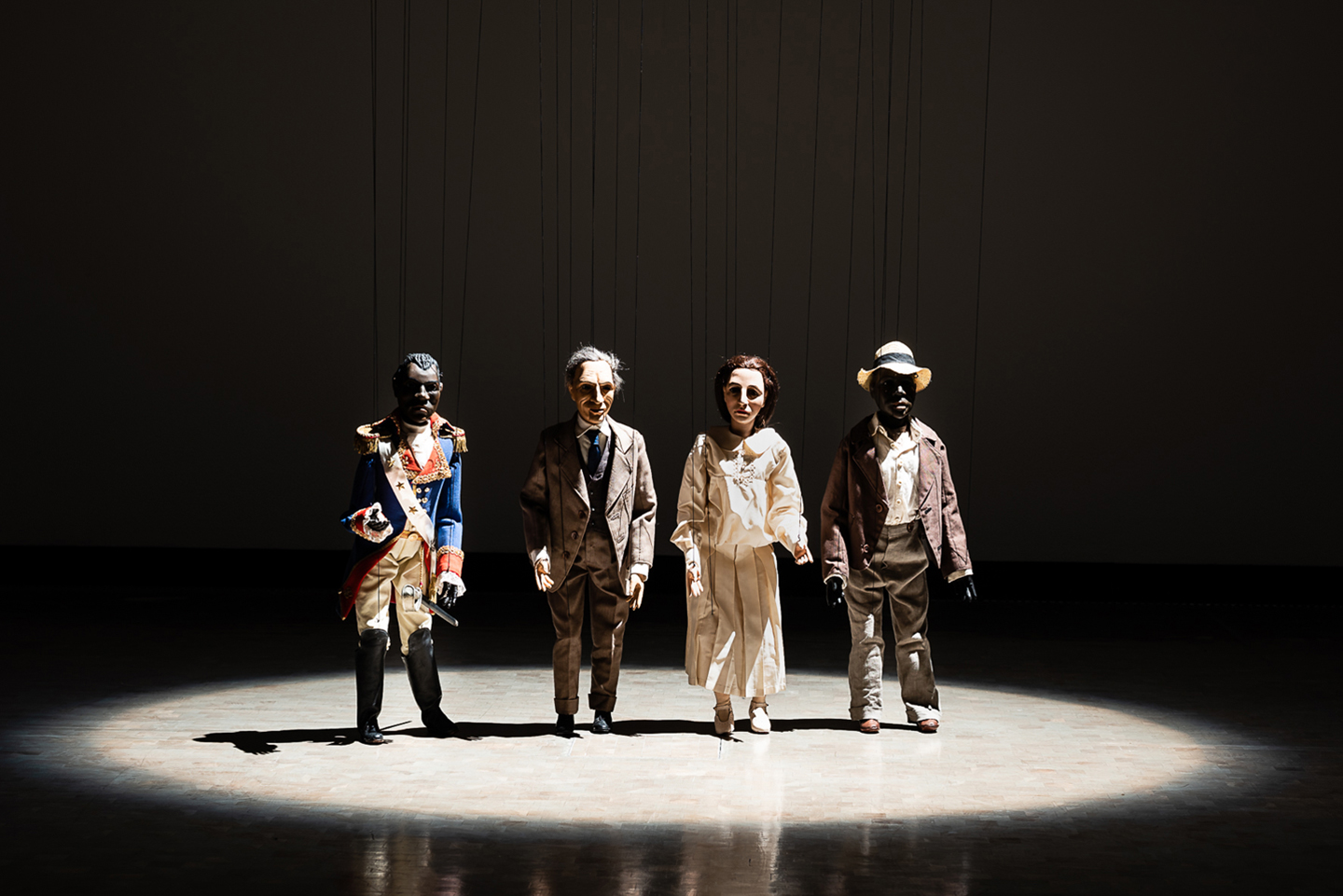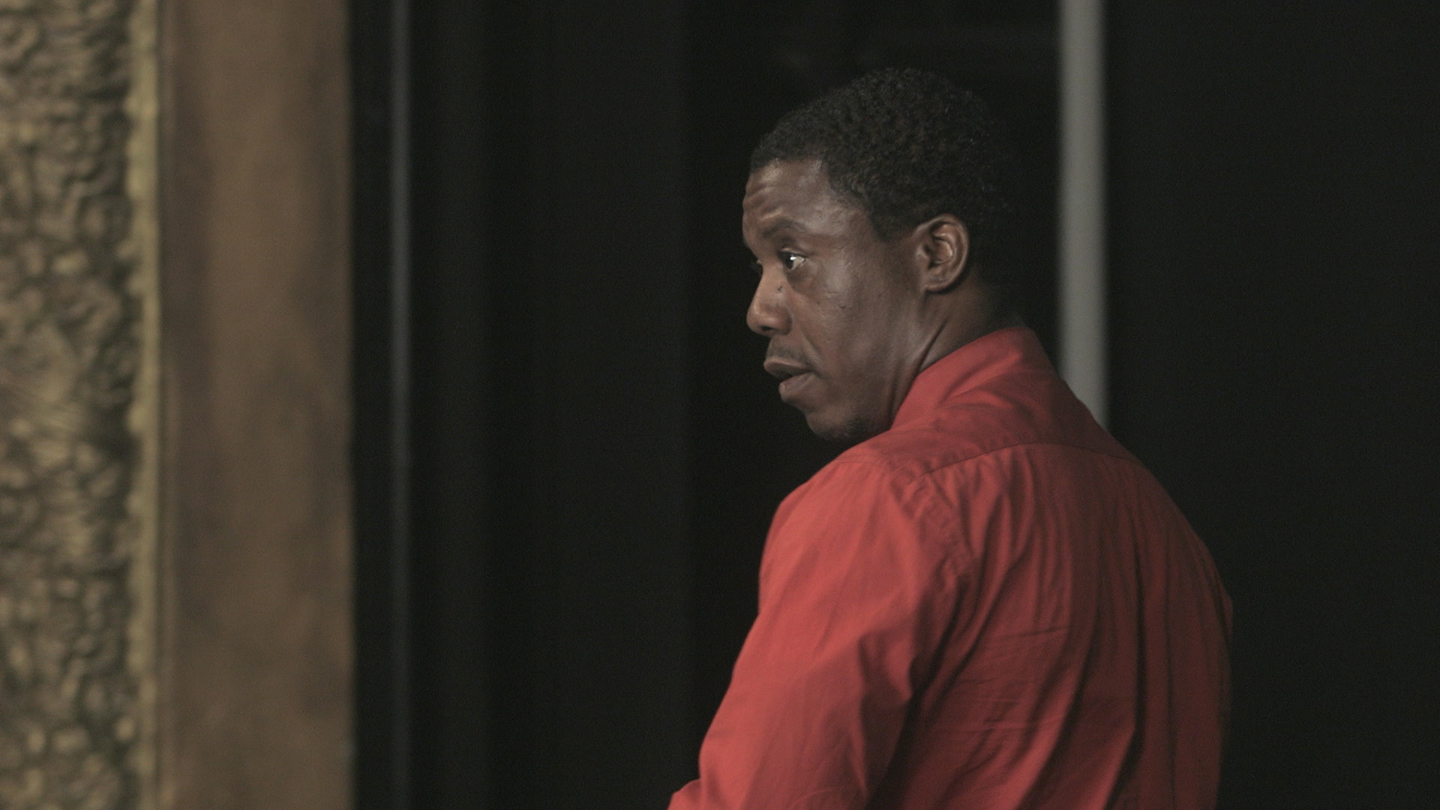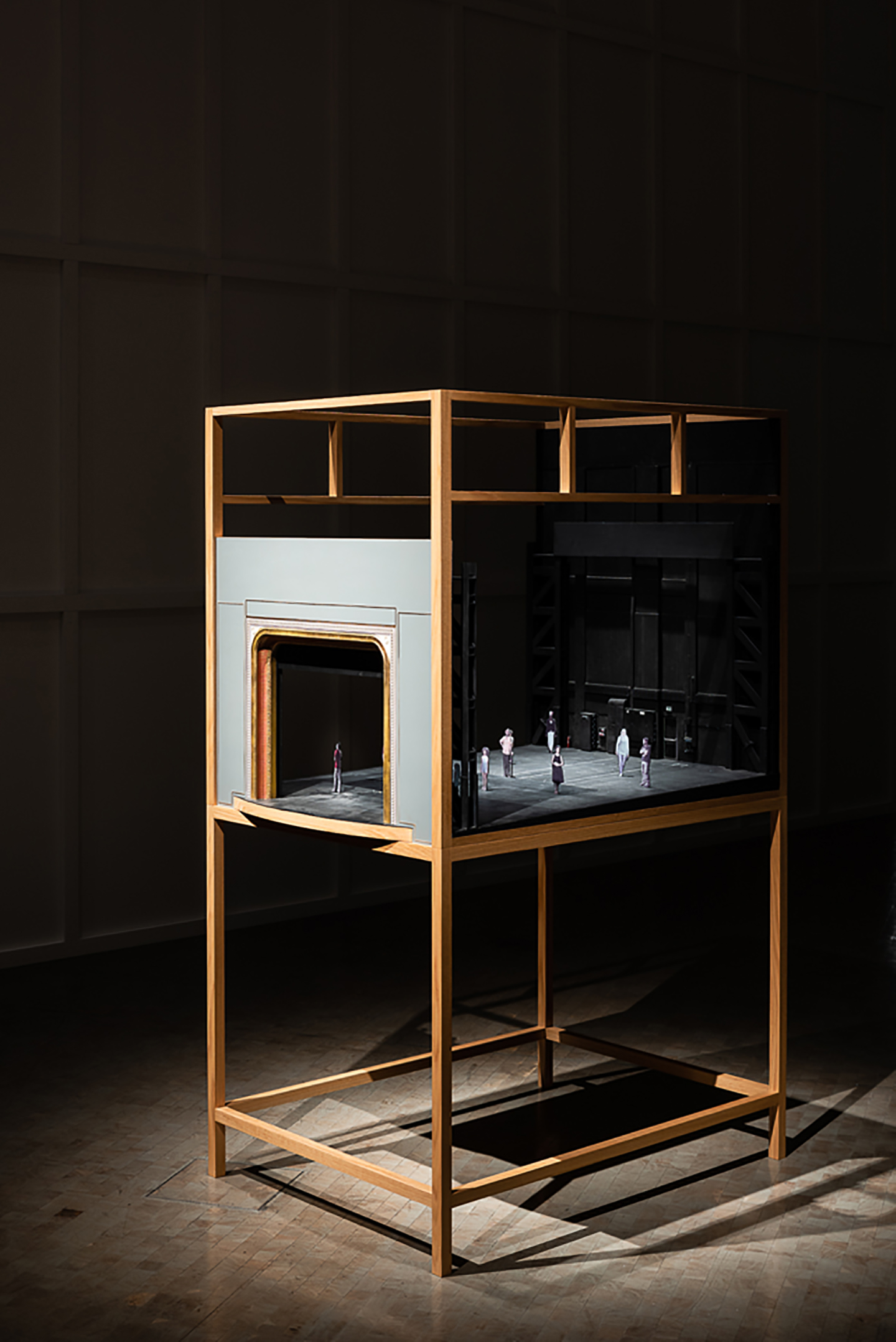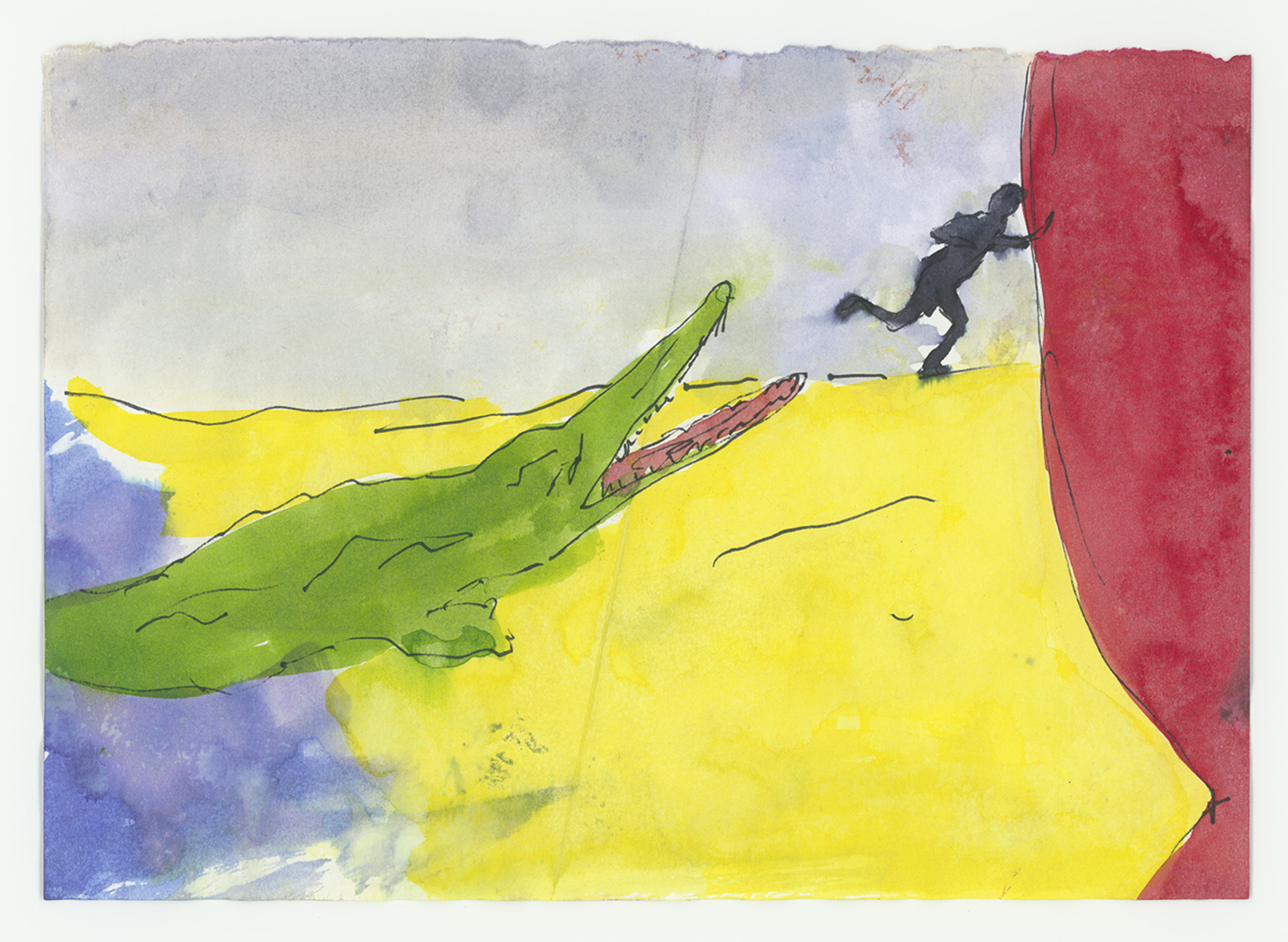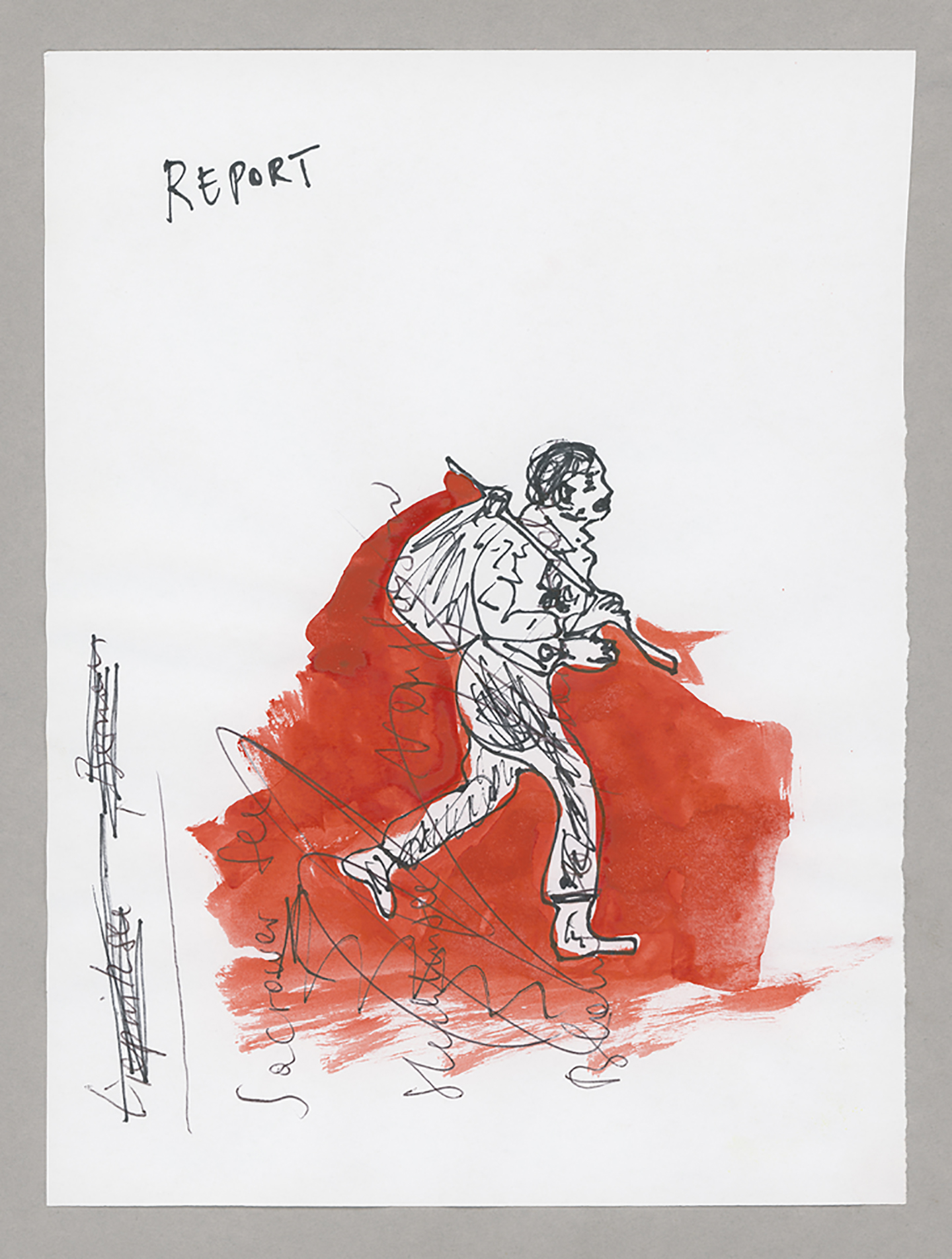 by Marie de Brugerolle
"Whose mentality is recorded by art objects? What action, situation, and tacit choices furnish the perspectives in which artists perceive and represent some aspects of reality? If works of art reflect points of view, who are the protagonists, and the antagonists? Whose reorientation is reflected in changes of style?" These topics are highlighted by the sociologist Karl Mannheim in his Idéologie et utopie (1956), quoted by British art historian and writer T. J. Clark in a 2008 lecture titled "Art History in the Age of Image Machines," presented at the Sociology of Arts Conference at the Institute of European and American Studies, Academia Sinica, Taipei, and published in EurAmerica 38, no. 1 (March 2008).
Thinking about Teatro, Peter Friedl's solo exhibition at Carré d'art Nîmes, I could not avoid thinking about what is not there, in the sense of what has been purposely subtracted. No labels, texts, or predigested interpretive panels for visitors, none of the usual elements that make one confident in not having missed the public and having done properly the work of institutional mediation. Because art is not about communication, and museums' role is not to mediate but rather to put us in relation to works of art—and directly in confrontation with them. And good works of art, I think, resist interpretation and communication.
Peter Friedl (b. 1960, Austria) is an artist based in Berlin who makes aesthetic choices that are also political. In the large flow of images and art products, he creates works that are agonistic—"agon" being a category of game strategy and a philosophical term referring to struggle, tension, conflicts. It's a notion that asks us to take a position.
The absence of text thus produces not a floating, decorative space but a space for thinking, a breach in the continuous flow of images. "Art is an Agon, not an Icon," affirmed T. J. Clark in his lecture, and this is the case in Teatro. When we say "agon," we are referring to space and interaction rather than representation as an icon (taken as an act of mimesis). Indeed, the infrastructure of the exhibition at Carré d'art reflects this tension through suspension of the elements of exhibition machinery. The absence of labels, the theatrical lighting, the presentation of props and puppets in a still, "frozen" moment transform the museum into a silent, deactivated stage. Here silence and absence are strategic weapons as they cannot be censored. "What is important is what is not there."1
The exhibition opens with a group of puppet theaters: Teatro Popular (2016–17) presents four barracas made of fabric from Brazil and Portugal, echoing the popular Portuguese character Dom Roberto. On the closed lid of each box lies a puppet, head upside-down, as if someone is about to put a hand in the glove to act with it. The puppets personify historical figures, including Abraham Zacuto (1452–1515), a Sephardic Jew who fled Spain in 1492 and became an astronomer in the Portuguese court, and Calouste Gulbenkian (1869–1955), a famous collector who gave his name to the Gulbenkian Foundation and Museum. Gulbenkian's fortune came from oil in Iraq, and he contributed to the creation of Shell Oil Company. These historical figures lead us to think about past and present, from the beginning of colonialism in 1492.
The exhibition presents forms that are not activated, before or after "performance," in an antinarration manner: anti-teatro, as there is no stage, no scene in the exhibition, but the museum itself is taken as a theater of operations. Working closely with the team, struggling to get the right lighting, fighting the glossiness of the marble floor are all political positions. The artist as curator? As stage director? I would rather think about what Walter Benjamin said about Bertolt Brecht's Epic Theater: "The goal of epic theater is to put off scene any sensational subject."2 Theatricality could be a guide to reading the whole exhibition, beginning with Friedl's stuffed animal costumes, a series made in 1998 for his first retrospective at Palais des Beaux-Arts in Brussels.
Other puppets, taller and carved from wood, are suspended in dramatic lighting in an otherwise dark space. The Dramatist (Black Hamlet, Crazy Henry, Giulia, Toussaint) (2013) represents four contradictory and decontextualized historical characters that remain in-between objects representing human beings and characters waiting to live through speech and action. But voices and movements are missing: the puppets are ambiguous figures of power and freedom frozen in a dialectical moment, and their origin in different periods puts us in the situation of choosing where to stand in history.
Theater as a museum, or museum as a theater: of course, this concept echoes the theater of memory and the link between objects as charged things to be revitalized. But what about the status of the images under glass boxes on white tables, which constitute the Theory of Justice (1992–2010)? An ongoing collection of images from newspapers, the images have been cut out of their original context. Without labels or pre-order, they question the validity of images today and our capacity of recognition and judgment. Subtracted from the flow of ongoing information, they stand for "exformation." How are politicians and historical moments posing, framed by the iconic construction of times? The title of this work comes from one of the most important books of the twentieth century: John Rawls's A Theory of Justice (1970), published in 1971. Expressing a complex theory based on the "equity" principle, Rawls has been an interesting subject for economists and politicians, and an influence on thinkers from ultraliberals through anarchists, including the libertarian Robert Nozick.
The failure of representation is at stake in Dummy (1997), a video work documenting a performance in which an actor plays the role of an angry man who breaks a cigarette machine in an underground passage in Kassel, Germany. It's a story that exemplifies the economy of violence based on frustration and retro-actions series of acts. It is badly played as an erosion of spectacular satisfaction, a bad joke in an ongoing loop.
Impure theatricality takes shape in a film, Teatro (Report) (2016–18), a filmed performance presented in a room modeled after the theater in Athens where the performance actually took place, for documenta 14, in 2017. Friedl cast twenty-four people—all nonprofessional actors, with the exception of Maria Kallimani, a well-known Greek actress. Old couples wearing Afghan outfits, young girls drawing on the ground with chalk, people with all kinds of body types, speaking different languages, come onstage. They are part of a story that doesn't belong to them, but they speak about the puzzle of their own stories, which we cannot embrace in their entirety, as the artist did. "Report is about shared fatigue," says the artist.3 The storytellers stand up to deliver a text that they have memorized, and their imperfections of speech make the act much more tangible. Each knows by heart one part of "A Report to an Academy" (1917), a short story by Franz Kafka. This work can be seen as a reverse portrait of the problematic narration of history in museums, as well as the labeling and exploitation of "migrant" figures in art today. With neither subtitles nor labels in the exhibition, we are put in the position of choosing to be protagonist or antagonist.
1. Conversation with the author, October 2019.
2. Walter Benjamin, "Qu'est-ce que le théâtre épique?" (1939), in Oeuvres III (Paris: Gallimard Folio Essais, 2000), 317–28
3. Claire Tancons, "Portrait of the Artist as a Dramatist: A Conversation with Peter Friedl," E-Flux Journal no. 103 (October 2019), https://www.e-flux.com/journal/103/289590/portrait-of-the-artist-as-a-dramatist-a-conversation-with-peter-friedl/.
at Carré d'art Nîmes
until 1 March 2020