EXHIBITIONS
Peter Sandbichler at Galerie Elisabeth & Klaus Thoman, Wien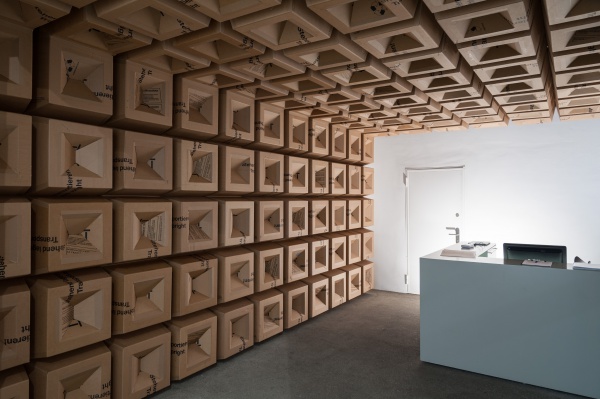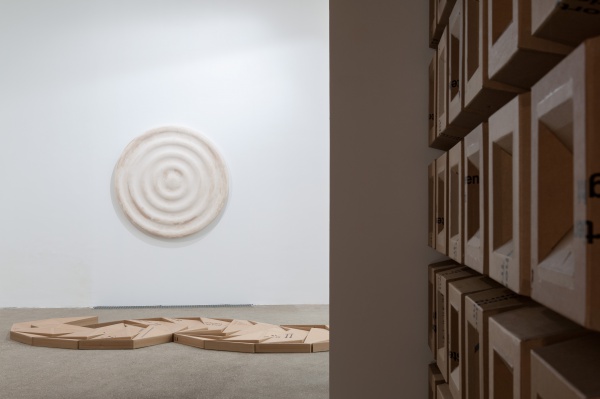 Peter Sandbichler opens his exhibition at Galerie Elisabeth & Klaus Thoman Vienna with a spatial intervention, an in situ work that sculpturally accentuates the foyer of the gallery premises, disguises and transforms it into an art object.


Made up of carton, the installation bears reference to a specific methodology and central theme characterising the artist's oeuvre: Peter Sandbichler explores the relationship between plane and space, and in a masterly manner, employing various media, intertwines two- with three-dimensionality, thus bringing forth optical illusions, playing with light and shadow. His conceptual approach to visual arts with a political conscience is anchored in modernism. Frequently, the artist avails himself of modular systems that generate content out of structure, formal definitions, and experiments with materials.
In his exhibition at Galerie Thoman, Peter Sandbichler, who was born in Tyrol, but now lives in Vienna, presents all new works that, like a Tensegrity and an installation made of polygons, blend in with the existing work catalogue, while also extending it. In a wholly unpretentious way, the show leads to an aesthetic apotheosis, while remaining quite exemplary.
Angela Stief
.
at Galerie Elisabeth & Klaus Thoman, Wien
until 9 January 2016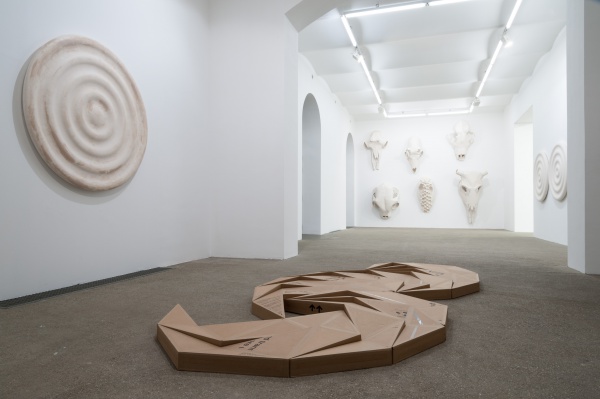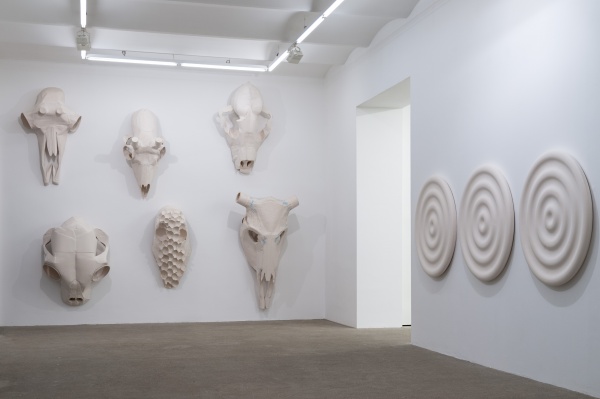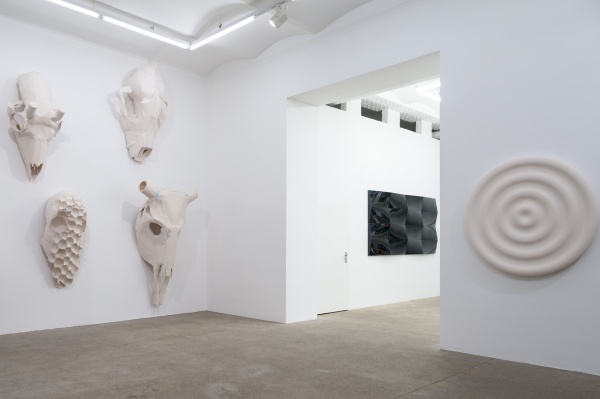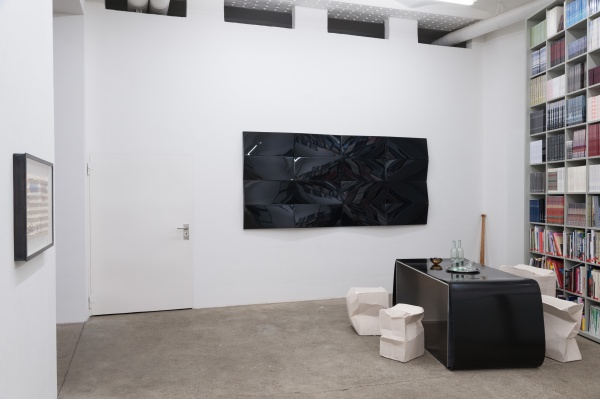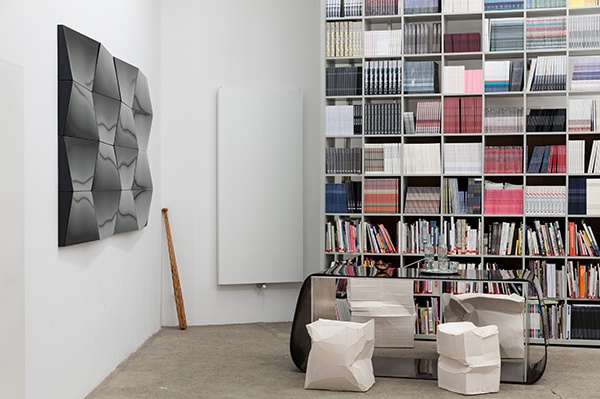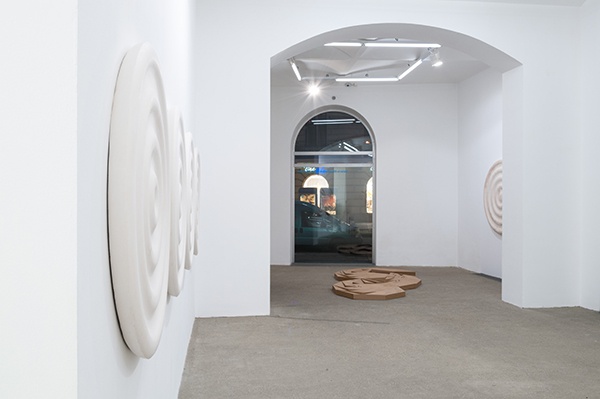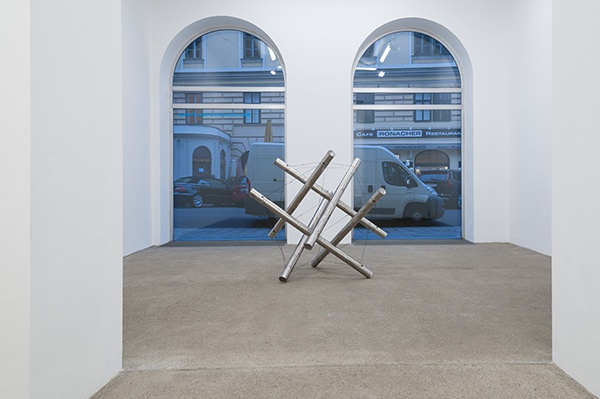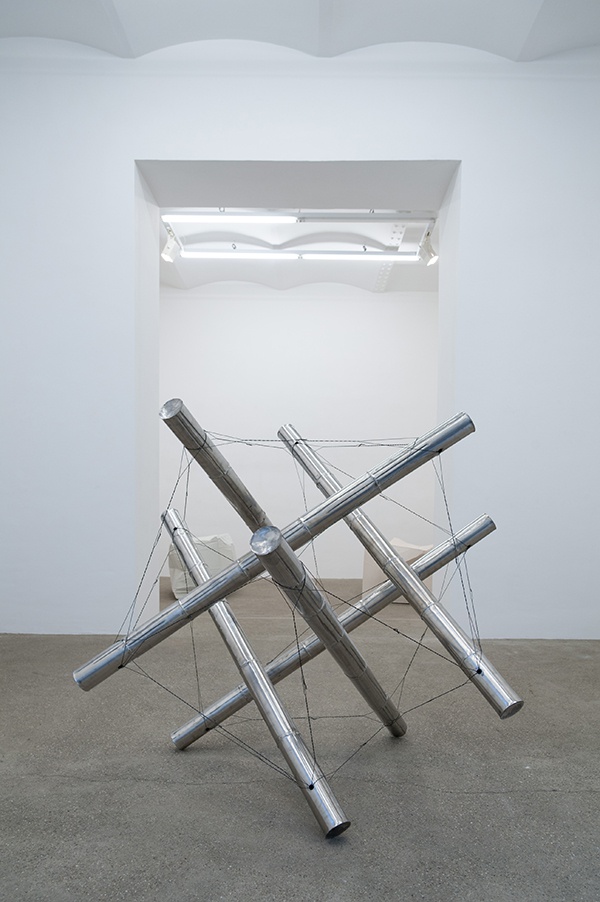 Peter Sandbichler installation views at Galerie Elisabeth & Klaus Thoman, Wien, 2015
Courtesy: the artist and Galerie Elisabeth & Klaus Thoman, Wien.