REVIEWS
Spark Seeders Hypostatizing Temporal Distances: Petrit Halilaj
Close
1
2
3
4
5
6
7
8
9
10
11
12
13
14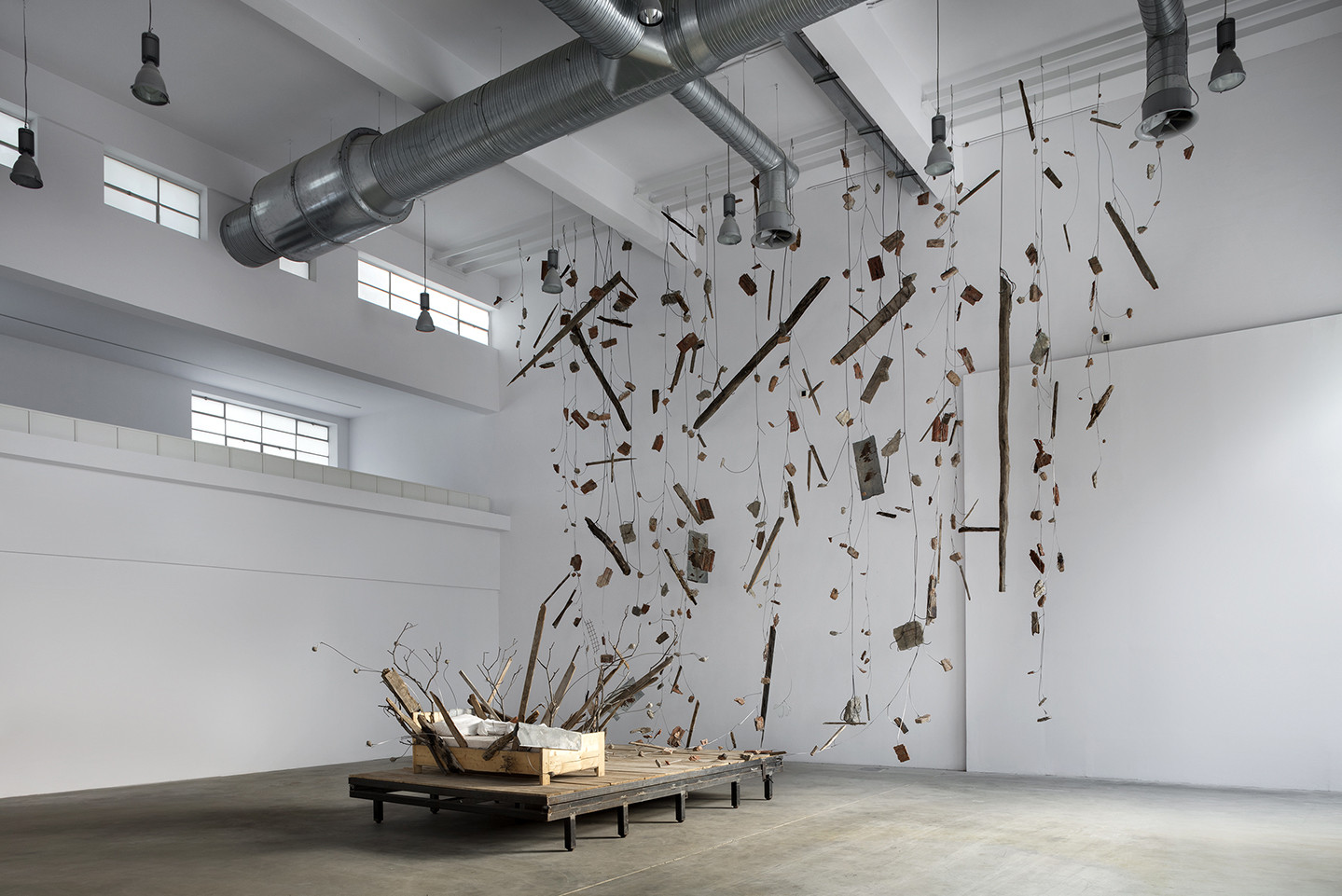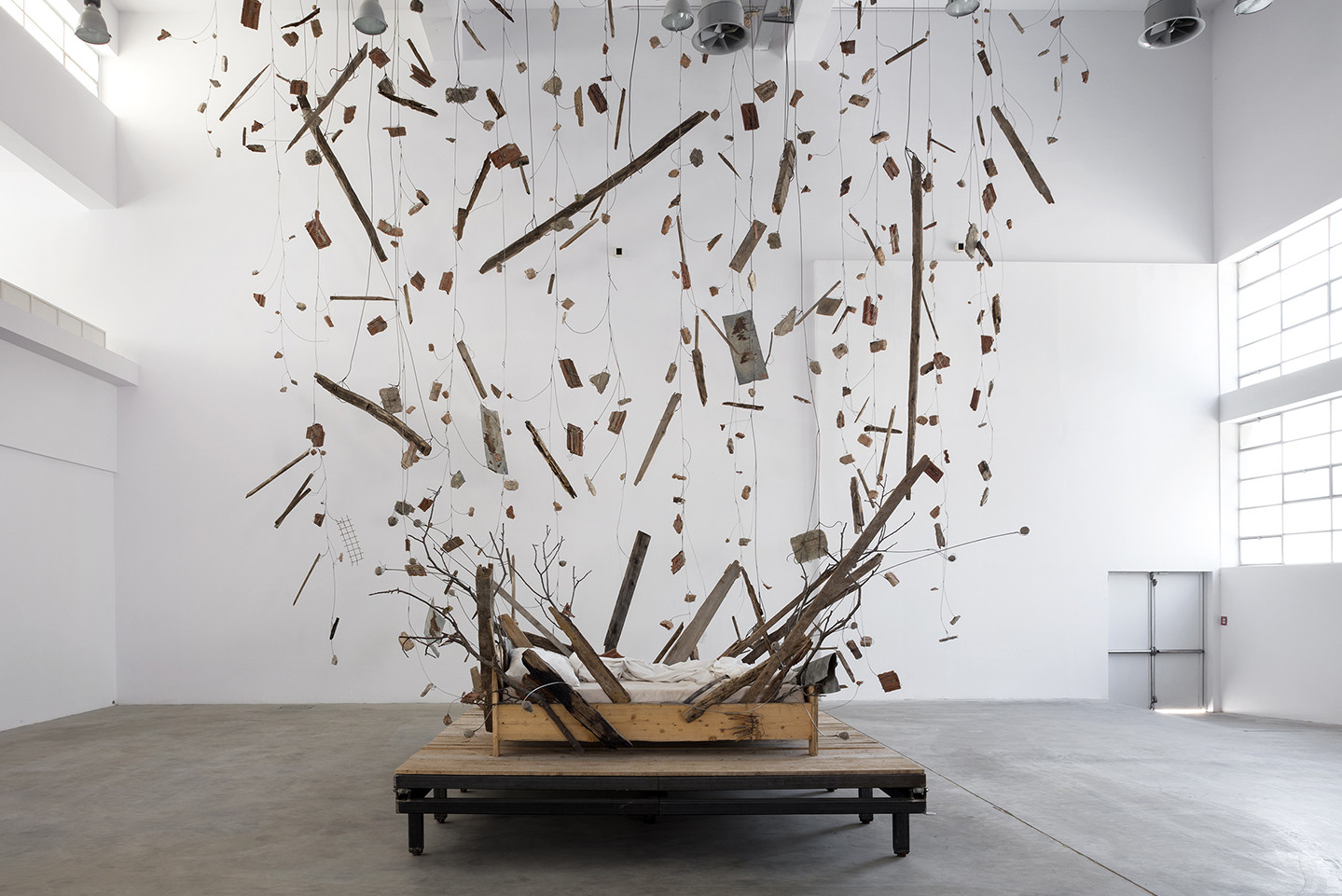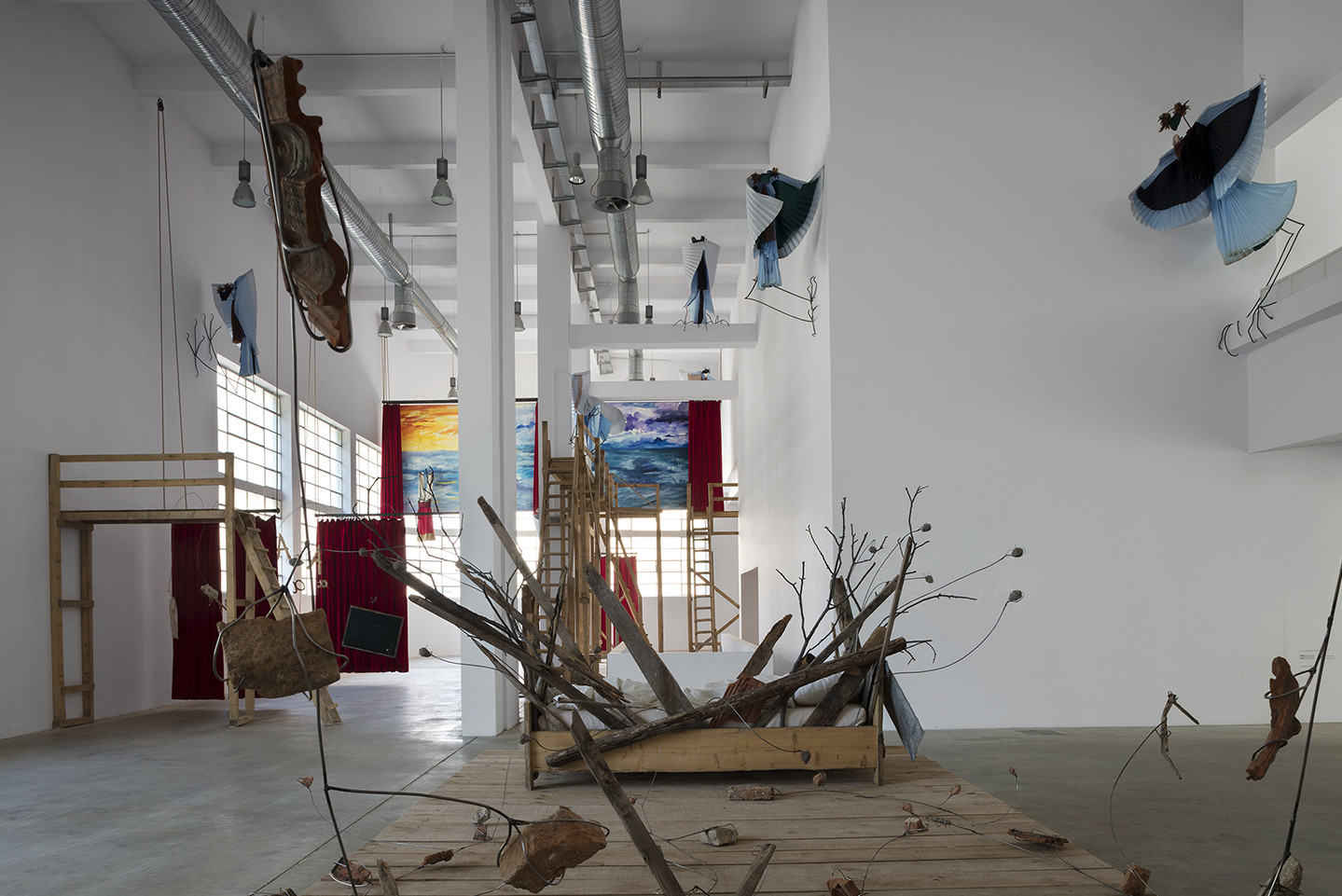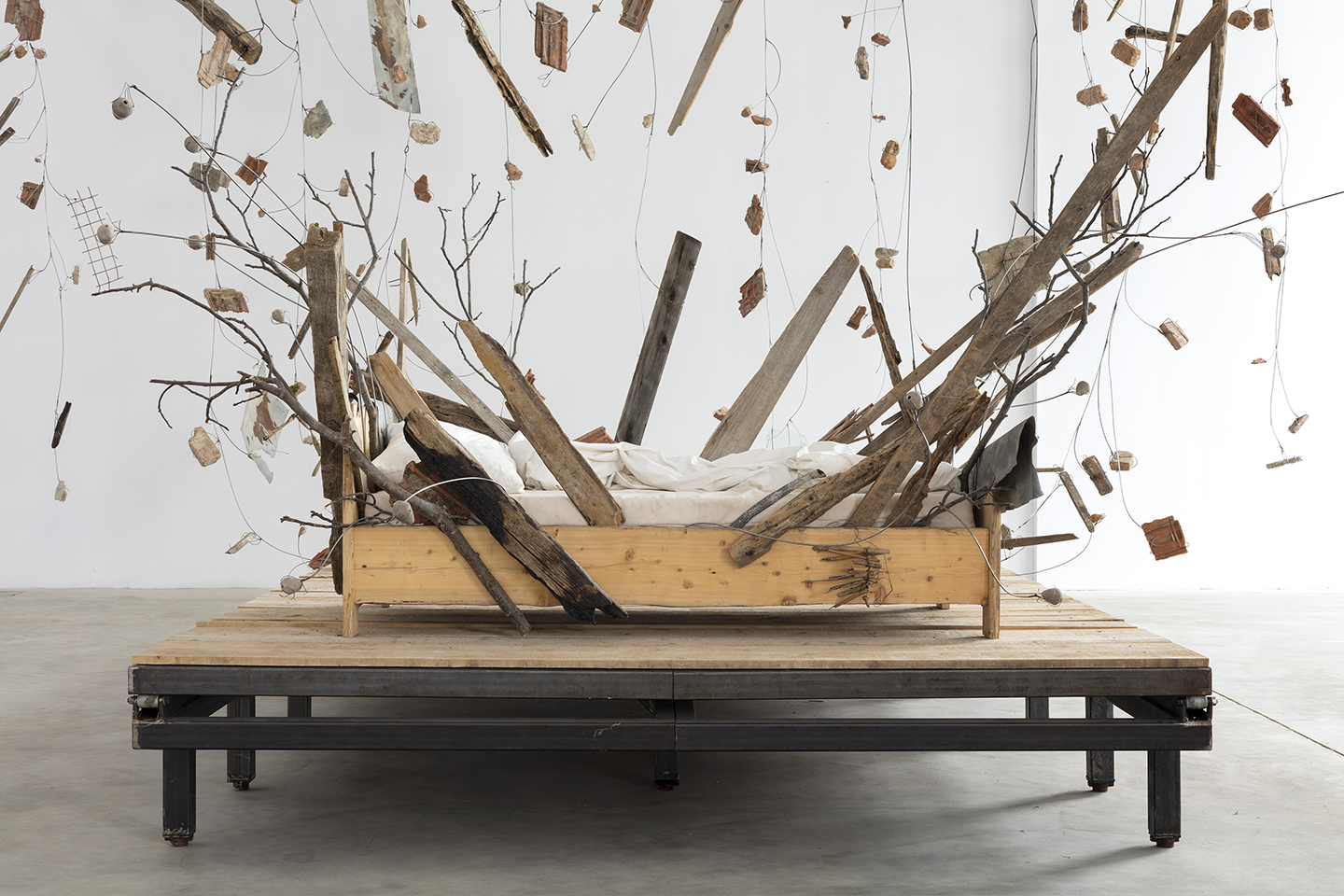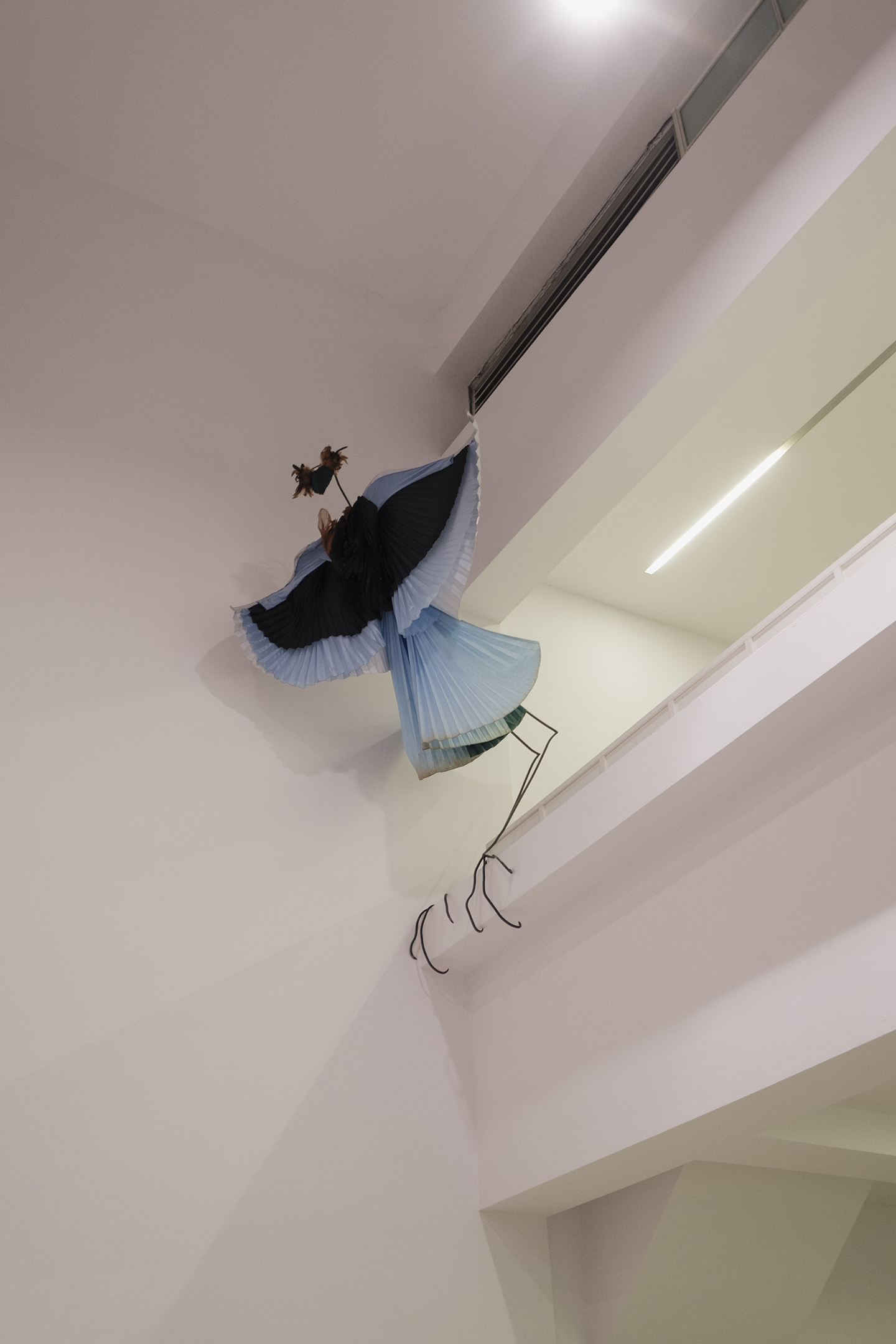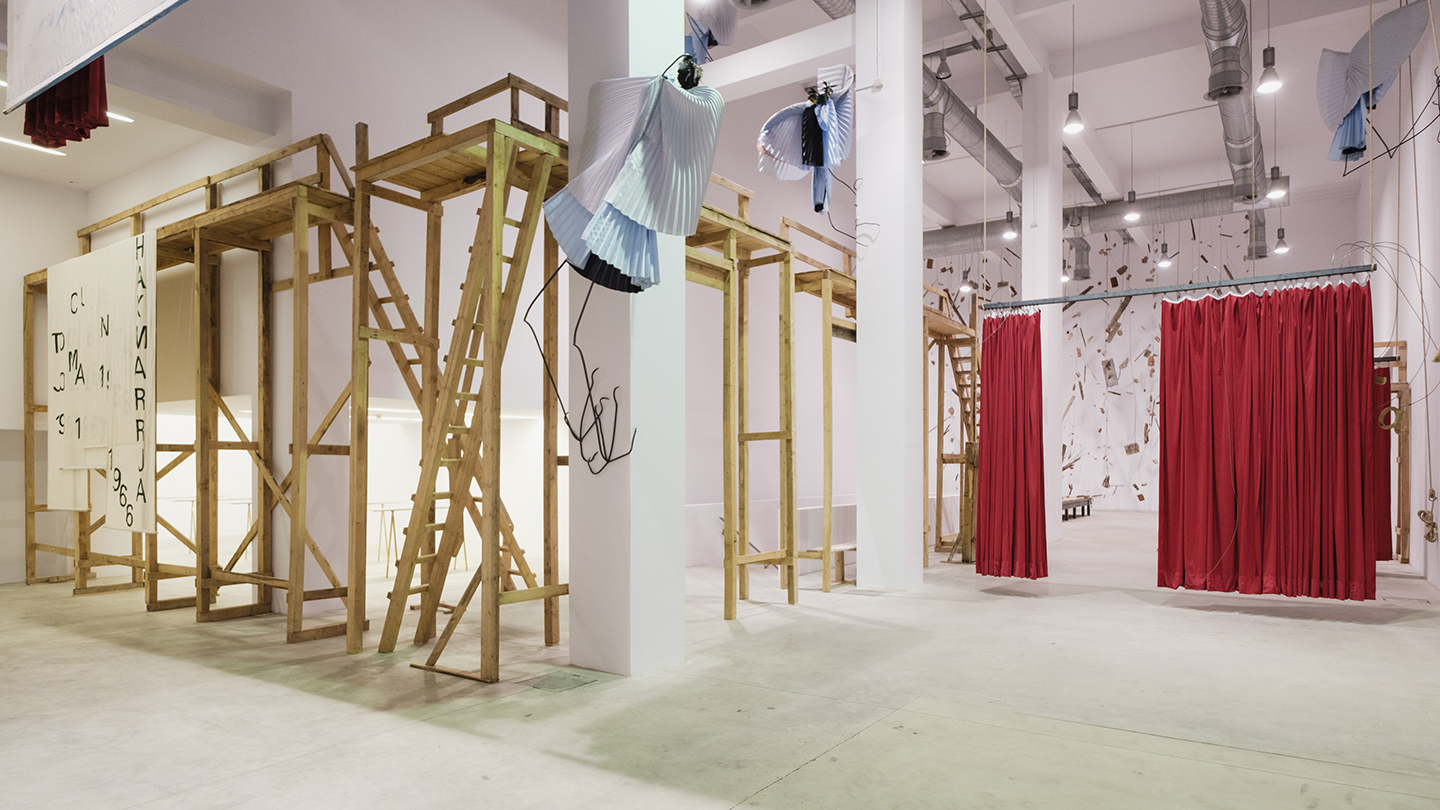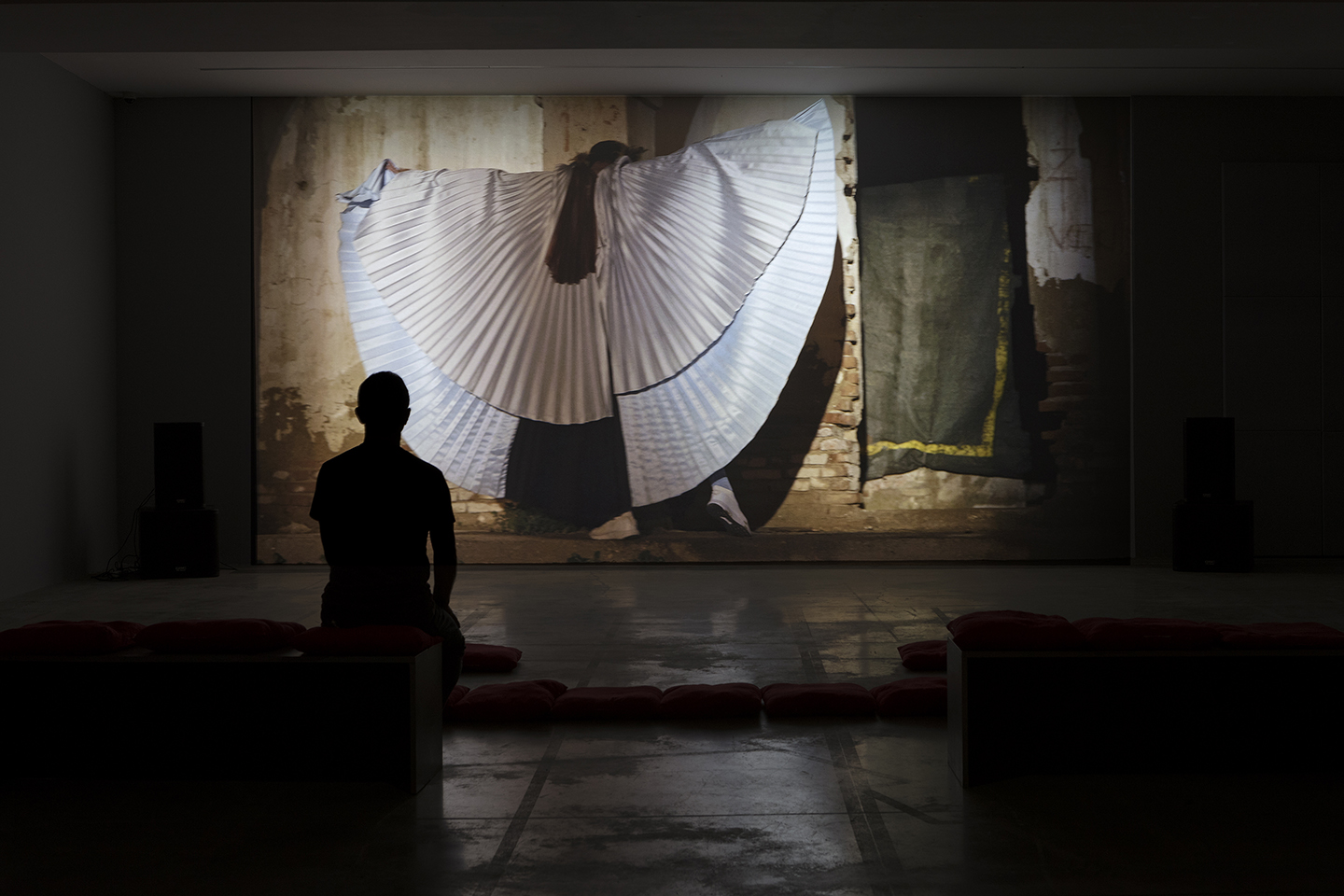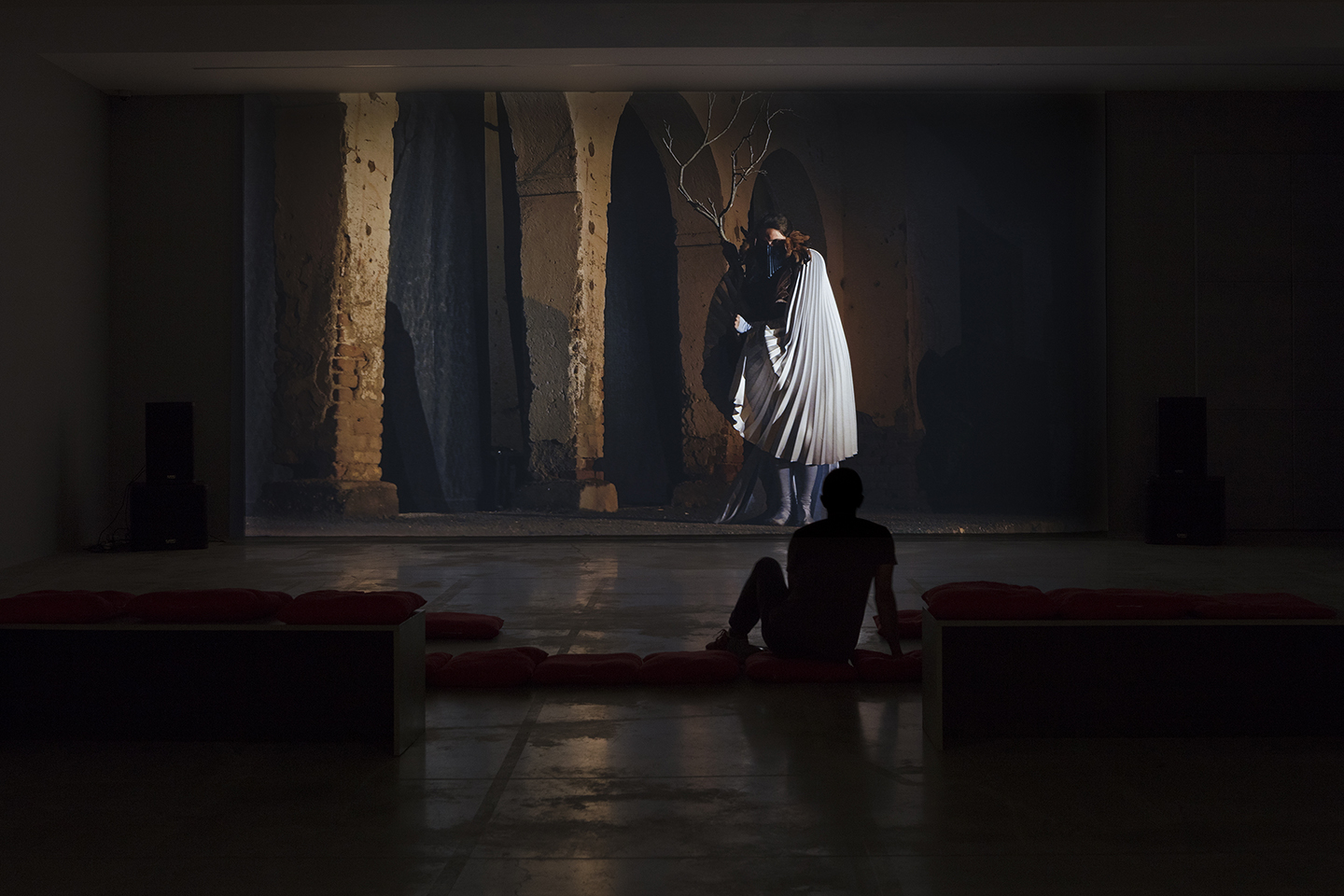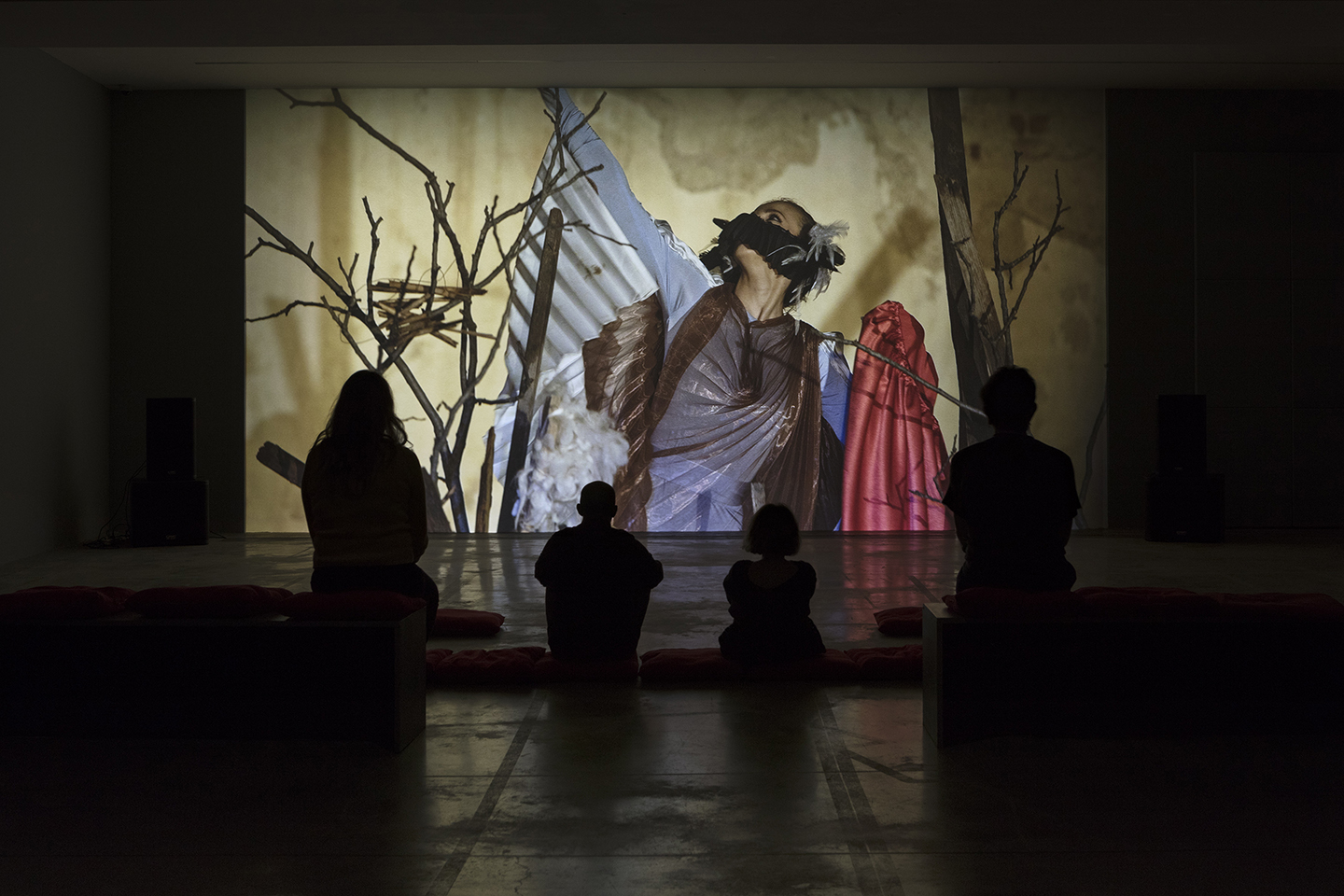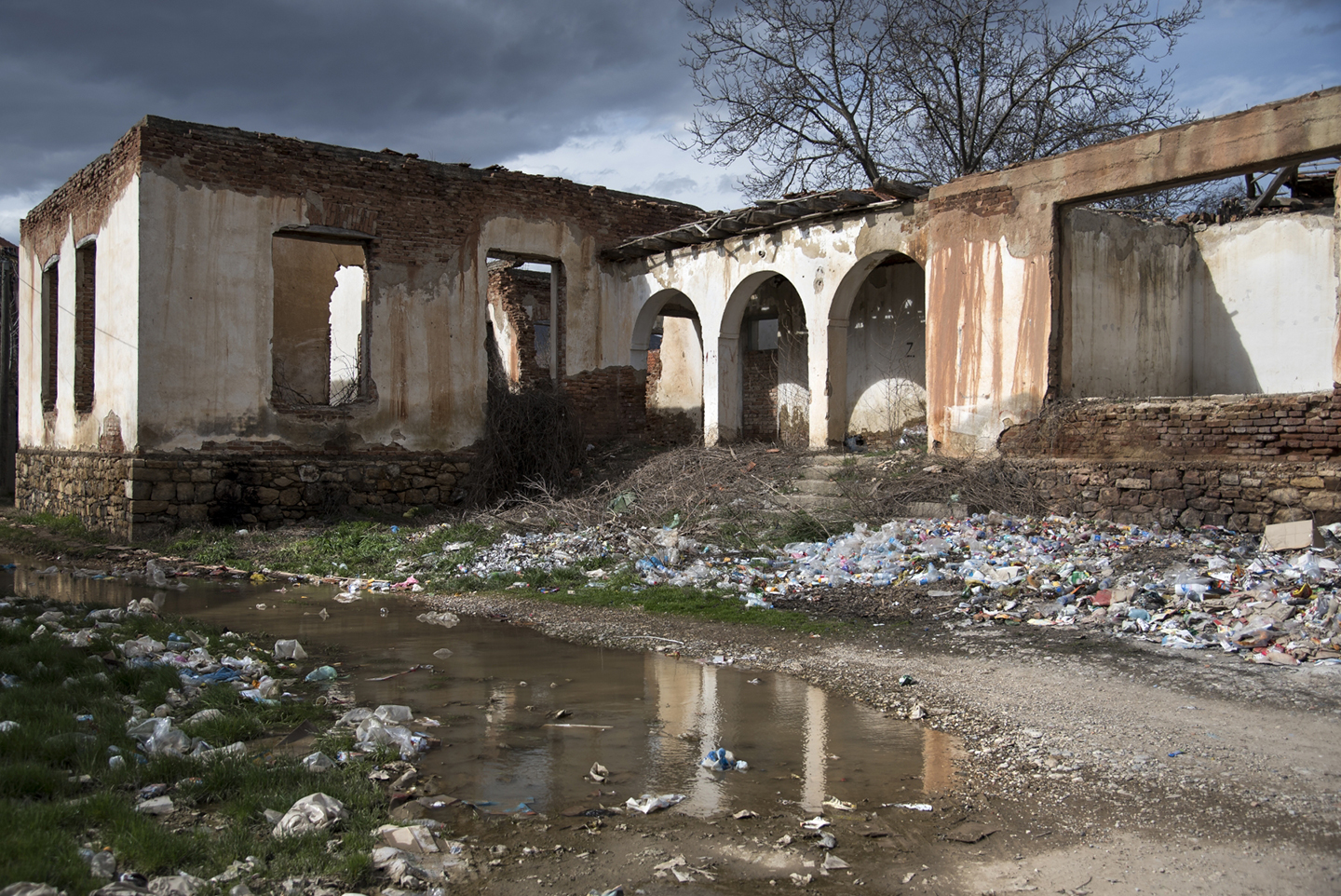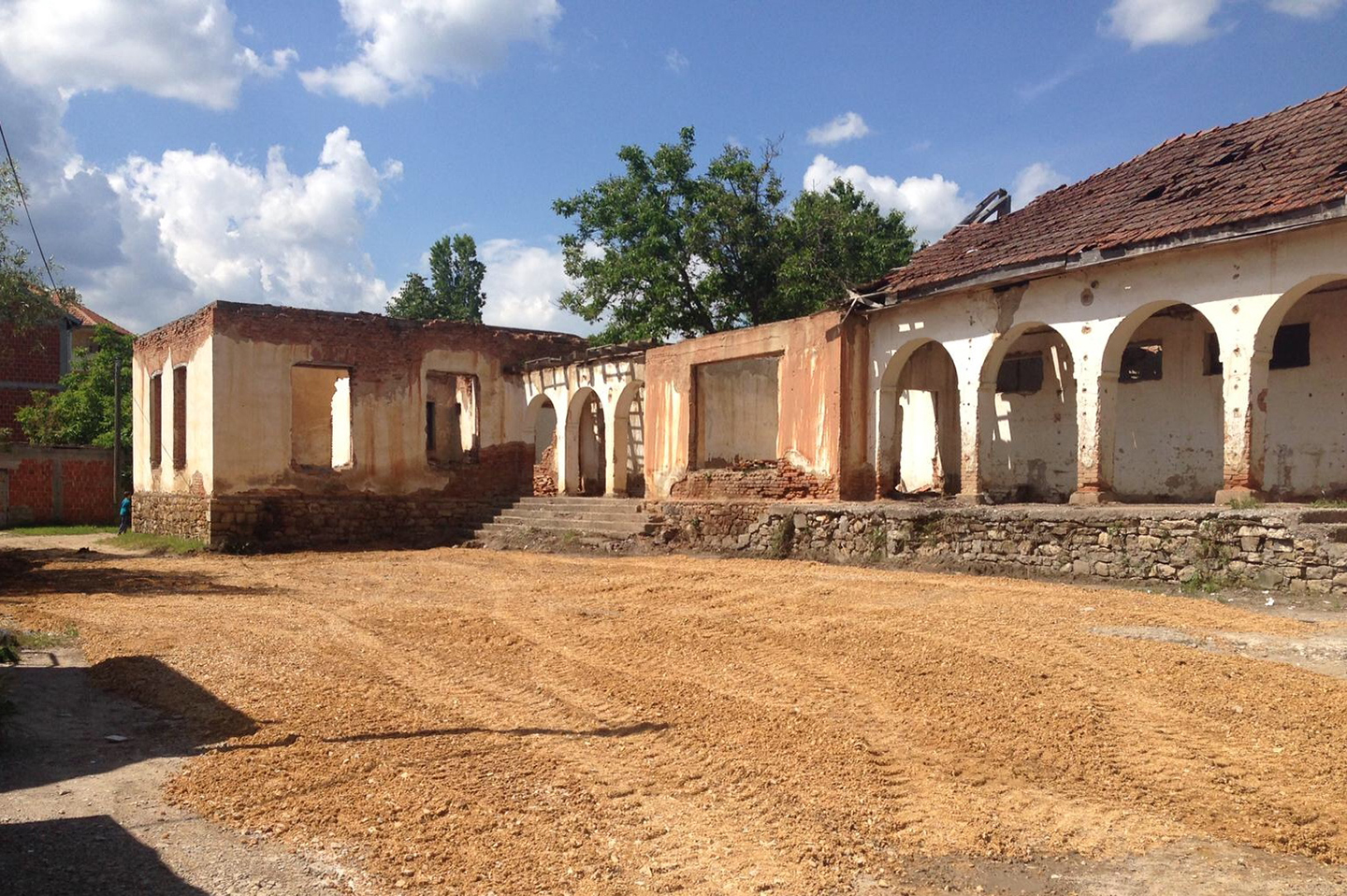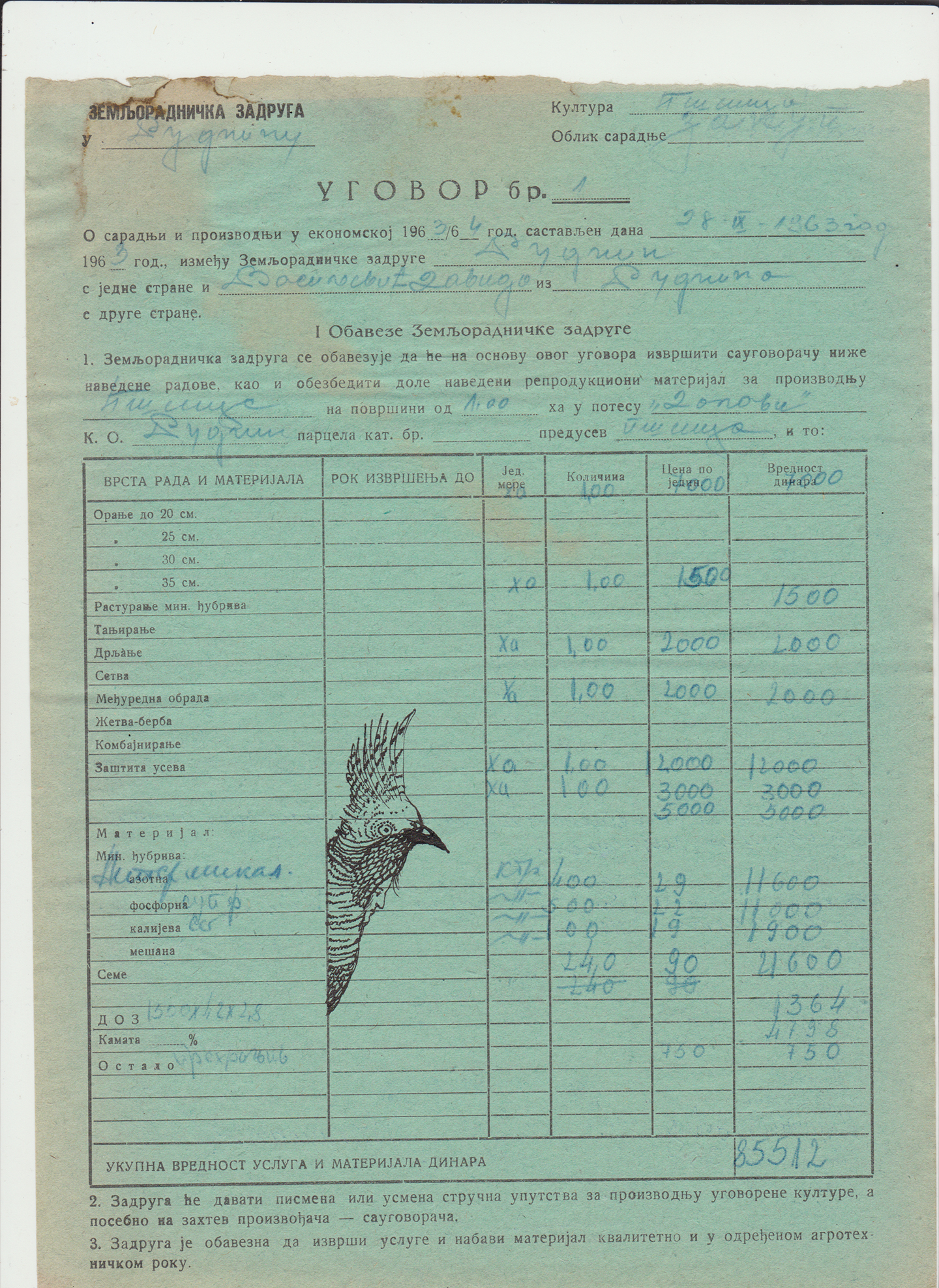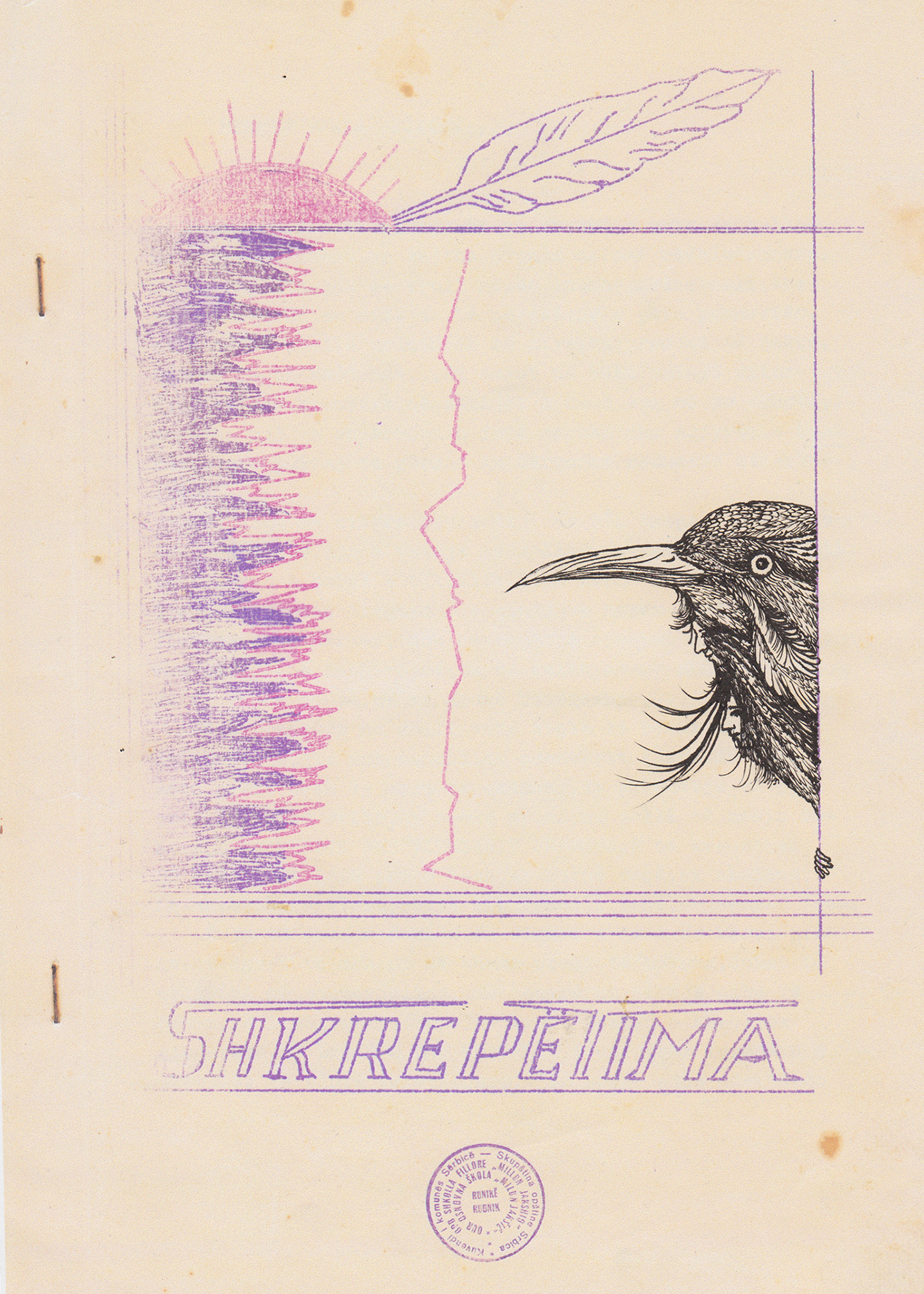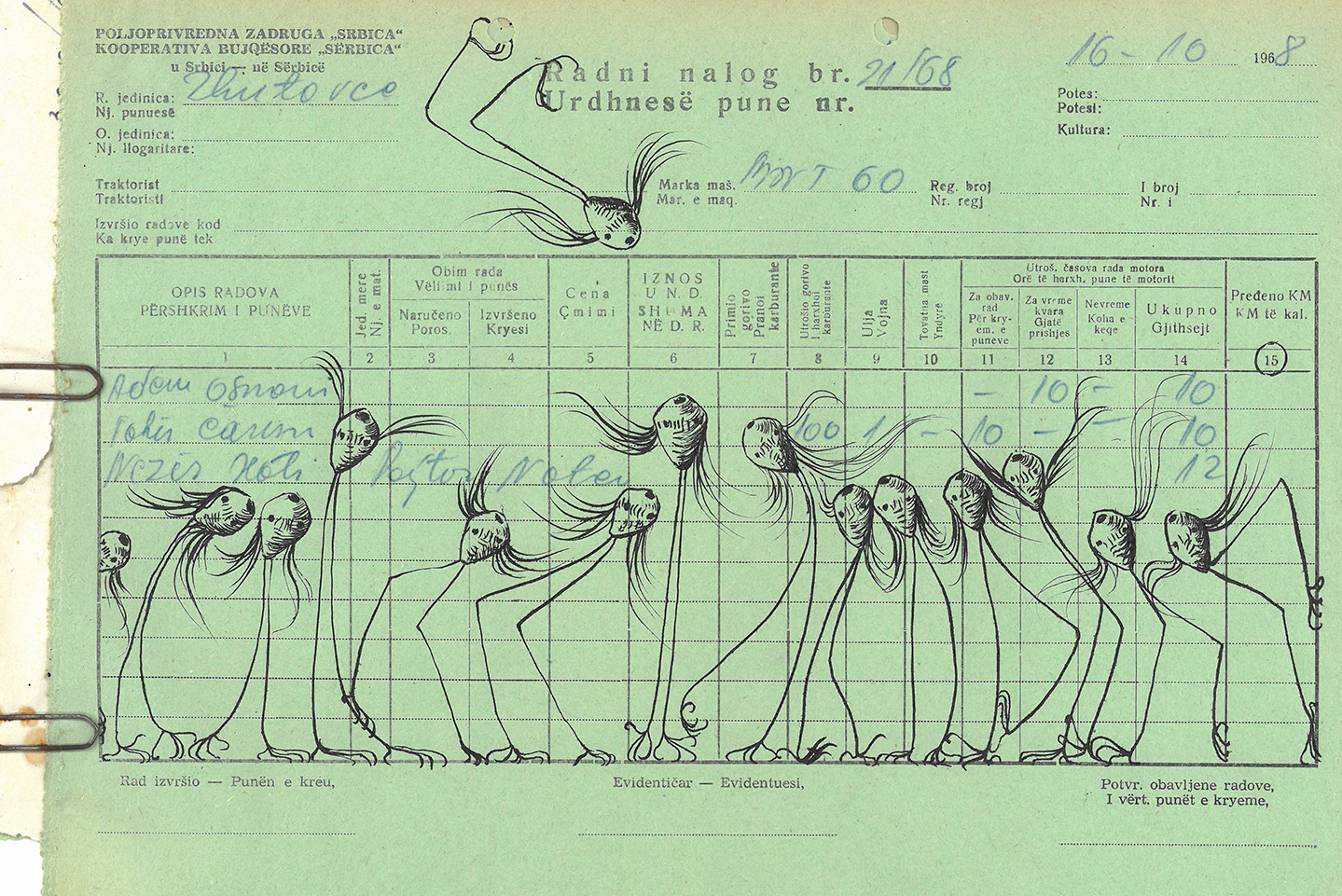 by Ginevra Bria
Rows of ceiling-high wooden structures run along Fondazione Merz's inner perimeters. Those precarious load-bearing axes reconstruct proportions and volumes of the former Runik House of Culture building, in Kosovo. In the Yugoslavian era, the building was used to house a library of around seven thousand books, a theatre, and a farmer's cooperative. The centre was culturally active until the political situation deteriorated in the 1990s, and the building was closed and stripped of all its contents during the war. The structure was almost completely forsaken and abandoned, until Petrit Halilaj (born in 1987, in Runik), together with his team and members of local communities, cleaned and secured the site in order to host a performance, staged using the local language and titled Shkrepëtima (literally flash, lightning bolt or sudden and intense feeling). This project took more than four months of preparation, during which Halilaj discovered that Shkrepëtima was also the name of a multi-ethnic cultural magazine published in the 1970s and 1980s by actors, teachers, and students from the village. 
On July 7, inside the House of Culture's debris, Halilaj used that oneiric term to introduce to his native village community his first major intervention in a public space, an onstage and offstage play, involving over thirty actors, musicians, and costume designers.

As Halilaj once stated in a conversation, "Today we do not produce ruins anymore. Or, at least, no more real ones." It is, in fact, easier to destroy and rebuild anew than to assume a long-lasting perspective of the existence of any artefact. At Fondazione Merz, in Turin, the artist elliptically reports evidences of his last extensive research, creating a project that represents itself as a spark, a Shkrepëtima. Runik, from its Neolithic origins to its recent past, for only one night in July, acted like a meteor in rekindling its cultural development, seeking to initiate cultural awareness and social transformation by delineating an ancestral neighbour. And in the artist's search for lost times, Shkrepëtima happens to be exactly what has really survived the destruction of the passage of time: living ruins of a memory that, stimulated by theatrical experience, actualizes a temporal short circuit where all levels of time coexist. 
In Turin, under Shkrepëtima's title, the crucial notion and action of desecrating is employed by the artist to explain how changing the way recent history is embodied could actually deactivate the inner dispositive of power and return to a common human use—for example, of old, rediscovered, and  confiscated documentation. Blood-red velvet curtains and theatricalized costumes of flying silver birds linger in the landscape of outlined ruins, talking not exclusively about a past time and offering their sense of shelter to people as a projection of their destiny. The objects in Halilaj's work encompass migratory birds able to cross geographical boundaries and free themselves from the weight of recent history. The sculptures are displayed in dreamlike stop-motion gestures, exactly like iron branches on suspended structures.
Along the exhibition path, scenery, Koperativa's previously confiscated documentation drawings, costumes, furniture, and stage objects from the Runik performance bring an outer dimension into a new, inner, visceral scenario. Shkrepëtima immerses visitors into Runik's historical roots, reflecting on the potential of art and the value of memory. Using the sets of the performance, Halilaj linked two buildings and two very different realities, enhancing the surrealistic power of ruins and merging the ability to actualize the time under different forms, hypostatizing a temporal distance that erases any possible sublimation and spectacularization of everyday life. 
The perception of lost time between what remains of the past and the current reality is therefore the actual perception of ritual rhythms, empowered by their fragile existence. In this sense, ruins function as a collective site of imagination, as memories do for a single individual, buried in the past under further constructions liable to be recalled to the present through the experience of pure representative time. Halilaj's oeuvre teaches us constantly how the Neolithic or New Stone Age marked the start of human creativity, mentioning once more that the most celebrated object discovered at the site is Runik's ocarina, a flutelike musical instrument. Fragments of something existed before, unconsciously collected, but left under the action of nature; an object comes back to the present, nullifying and exalting a temporal difference: so that Runik's time is, was, and will be the now. 
When Shkrepëtima was revealed and performed in front of Runik's public, Halilaj shot a thirty-five-minute movie, following the actors and their movements, recording on stage among them. The creative team merged old scripts, laid within the House of Culture building, between 1966 and 1968. In the first act, a sliding iron bed, set on stage in front of Runik's public, literally shattered the sight of the ruins and the limits of dream, allowing people to grasp the existence of a time that is not the time history books write about or the one that restoration tries to bring to life. In the final movie montage, some objects—the ocarina included—were abstracted, evoking how they were removed and later became the property of state museums. In fact, according to previous test digs, the area was charted, and zones of likely archaeological interest indicated. Then came years of war, and with them other priorities and concerns. Through this movie, Shkrepëtima retrieves a fictional time—undated, absent from our world of images, simulacra, and reconstructions—and through this our hidden world, whose rubble no longer has the time to become ruins. A lost time that art sometimes manages to find. 
at Fondazione Merz, Turin
until 17 February 2019