EXHIBITIONS
Petrit Halilaj "Poisoned by men in need of some love" at WIELS Contemporary Art Centre, Brussels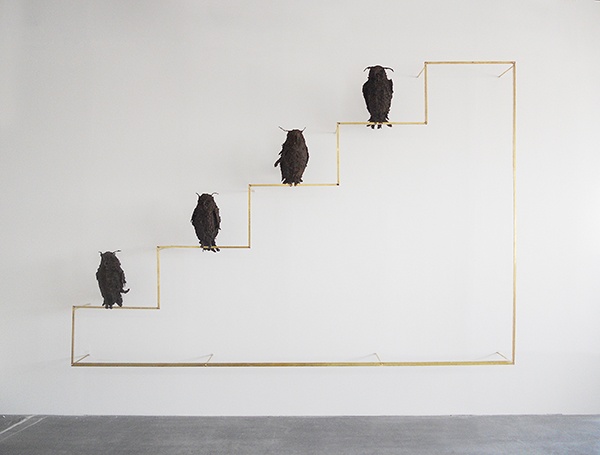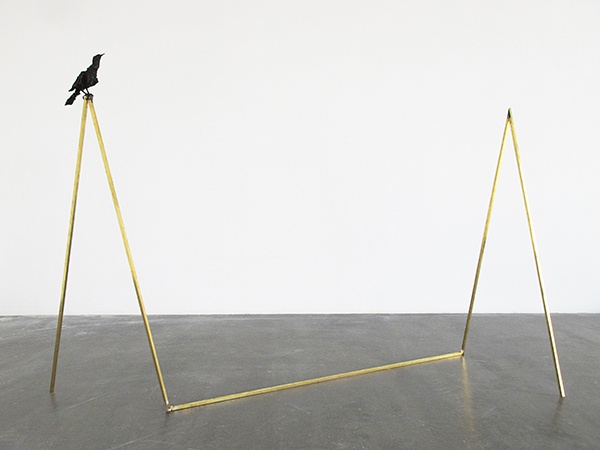 The first time I saw Petrit Halilaj, he was flying. In a video, at the end- of-year exhibition at the Brera Academy: he was jumping in slow-motion around a classroom, with his Papageno profile, to the news of his coun- try's independence, which at the time was only a dream. For that matter, he is a migratory creature, travelling an annual route between Kosovo, Italy, and Germany, as well as between present and past – his own hav- ing been ravaged by the war and by exile during his adolescence (he was born in 1986). He loves birds. As a boy, he would play with the hens around his house in the country, later destroyed by the conflict, and imi- tate their clucking; as an adult, he began drawing them, lived with them in an installation, turned his parents' new chicken coop into the fantasy of a moon-bound rocket ship. As we know, neither barnyard animals nor humans can escape their imprisonment behind fences with a flap of their wings.
I've seen him build nests, like the huge one made of earth and woven branches, inhabited by empty clothes and a pair of canaries, with which he represented Kosovo at this year's Venice Biennale: I'm hungry to keep you close. I want to find the words to resist but in the end there is a locked sphere. The funny thing is that you're not here, nothing is. Those canaries came from his home: they live free there, with no cage, and he watched them for months as they raised a family. At WIELS, for the exhibition "Poisoned by men in need of some love," curated by Elena Filipovic, Halilaj has peopled the museum with sculptures of birds and other ani- mals, made from a mixture of dirt, straw, excrement, glue, and wire. He has perched them on light fixtures, on the ground, on the corner of a win- dow, head-down or balanced on elegant brass rods. They are dark spect- ers of the stuffed specimens from the former Museum of Natural History in Pristina, which no longer exist, except in photos and archival records.
The story is told to us in the catalogue by the head of the Nature Sector, Safet Nishefci, who traces the life of the collection (some 1,812 speci- mens, 600 of birds alone, highlighting the biodiversity of the Balkans – and it's hard not to think in metaphors): from its inauguration in 1951, to the traumatic transfer of its contents to Belgrade during the conflict, to its reopening after the war, with a new inventory and the translation of all records from Serbian to Albanian and scientific Latin, until 2001, when the museum had to make way for the Ethnographic Museum of Kosovo and the animals from the showcases ended up behind a wall, rotting in the dark. Halilaj also tells its story in the video triptych that accompanies the show (July 14th?, 2013 – the title is a fragment of dialogue) recording the staff member's reluctance to reopen that door in the basement, justifying things with the American orders that everything was to be "tidied up" quickly. Under the spotlights, the "skeletons in the closet," covered in mold and cobwebs, seem macabre and fascinating, like mummies pulled from a sarcophagus. Embarrassing mummies, though, that no one here wants brought to light. At WIELS there is just one specimen "captured" from the real world: a yellow canary for which Petrit Halilaj ad Alvaro Urbano have constructed a blue mask of paper and wire, rendering it hard to identify. On the walls we instead find Halilaj's drawings of the museum's inventory cards, which turn the birds of the region into exotic creatures with tropical plumage. Kosovo (Kosova, in Albanian) is, in Ser- bian, an abbreviation of Kosovo Polje, or "Field of Blackbirds," the place near Pristina where a famous battle was fought in the fourteenth century between Serbs and Ottomans. On the six-hundredth anniversary of this event, in 1989, Slobodan Milosevic gave a speech that marked the begin- ning of Serbian hostilities towards the Albanian population, which then grew into the horrors of civil war and ethnic cleansing. Kosovo's former flag, in homage to the Albanian one, featured a glorious two-headed ea- gle, but the bird that lends the country its name is the kos, or Turdus meru- la, the Common Blackbird – duly registered as number 37 in the invento- ry of the vanished Natural History Museum of Pristina, where different races and species, ornithological and otherwise, could coexist in peace.
There is a stubbornness full of tenderness, and of maturity, in Halilaj's attempt to bring that time back to life. The dioramas of natural history museums are among the ineradicable memories of childhood, convincing examples of the illusion that time can be made to stand still, be frozen and kept safe under glass. It is best expressed by Holden Caulfield, obsessed with the ones in New York: "The best thing, though, in that museum was that everything always stayed right where it was. Nobody'd move. You could go there a hundred thousand times, and that Eskimo would still be just finished catching those two fish, the birds would still be on their way south, the deers would still be drinking out of that water hole […]. Nobody'd be different. The only thing that would be different would be you. Not that you'd be so much older or anything. It wouldn't be that exactly. You'd just be different, that's all."
Barbara Casavecchia
.
at WIELS Contemporary Art Centre, Brussells
until 5 January 2014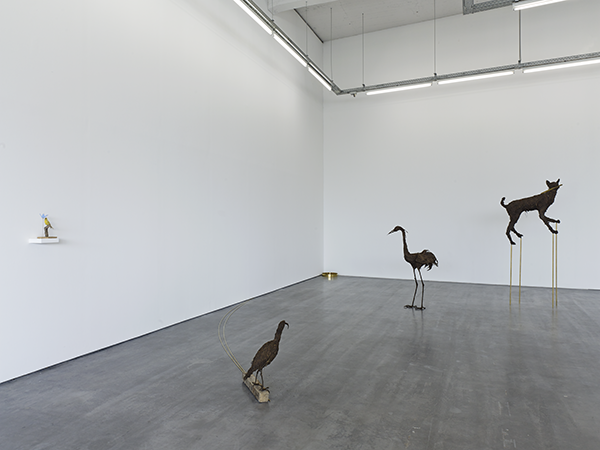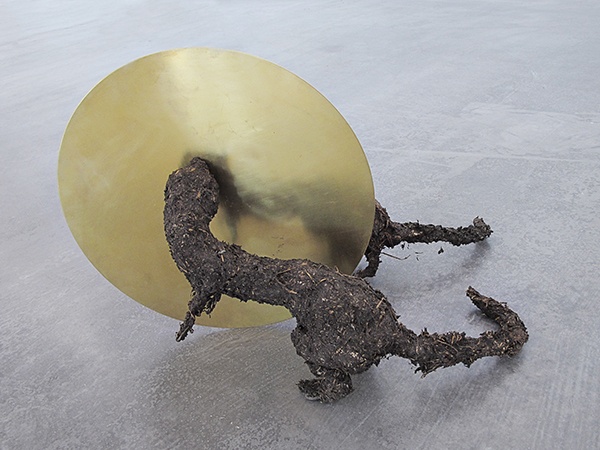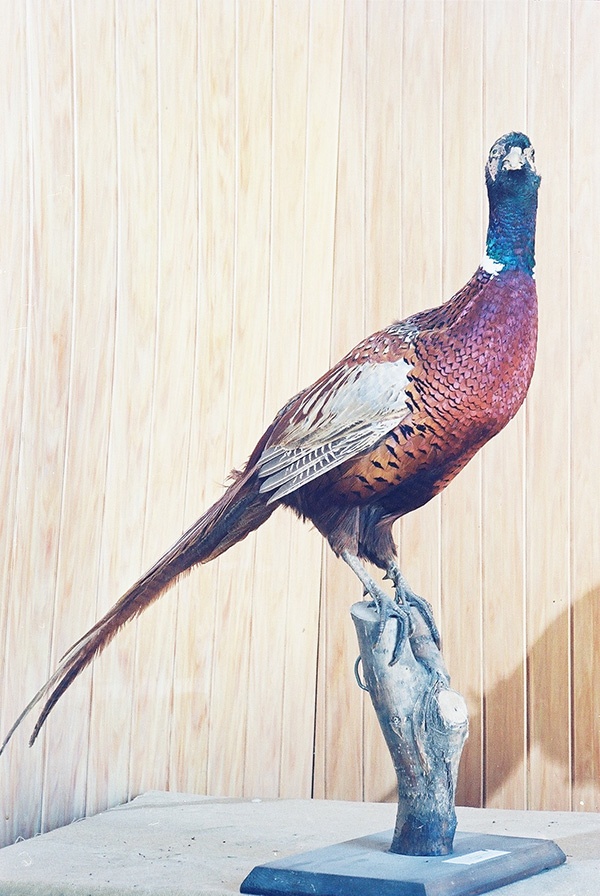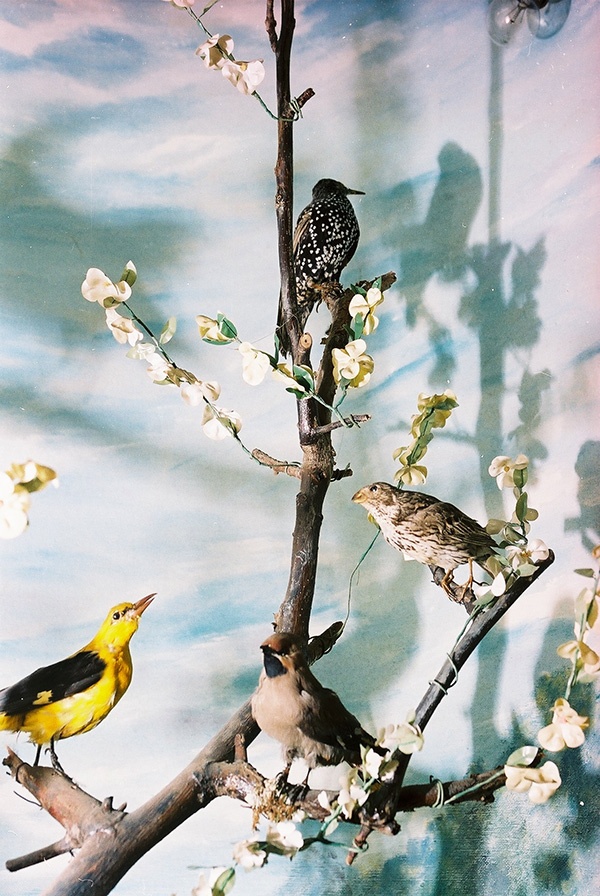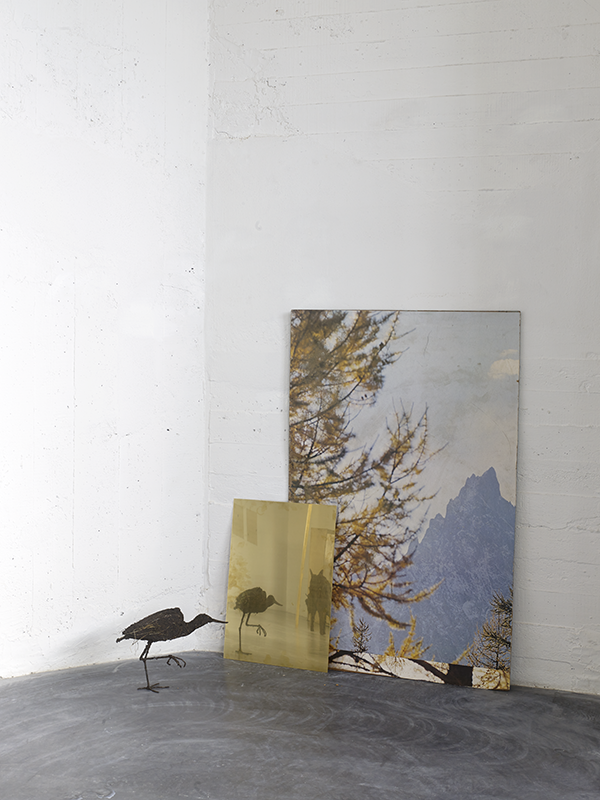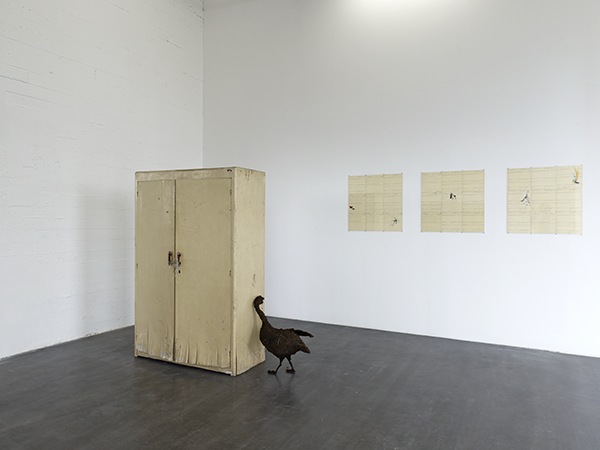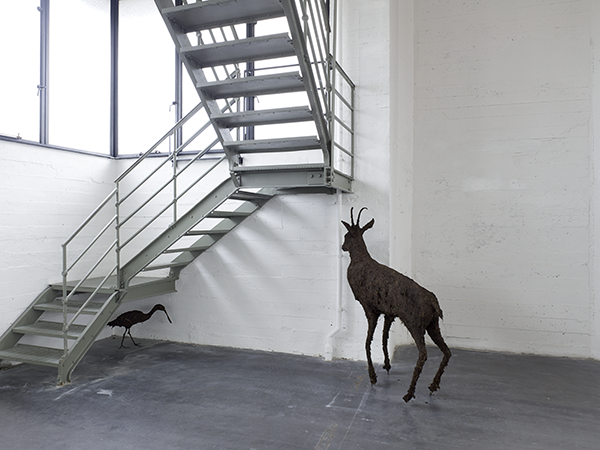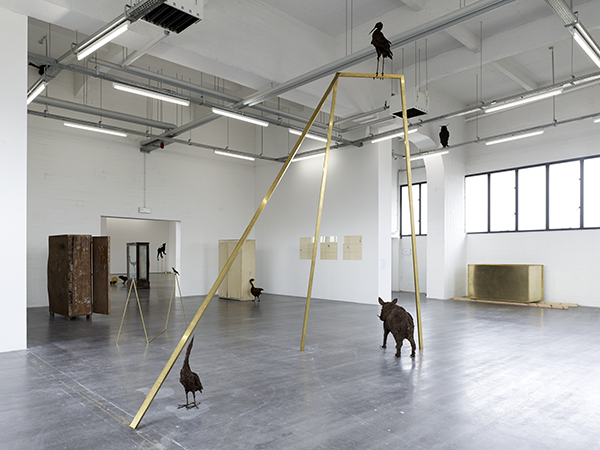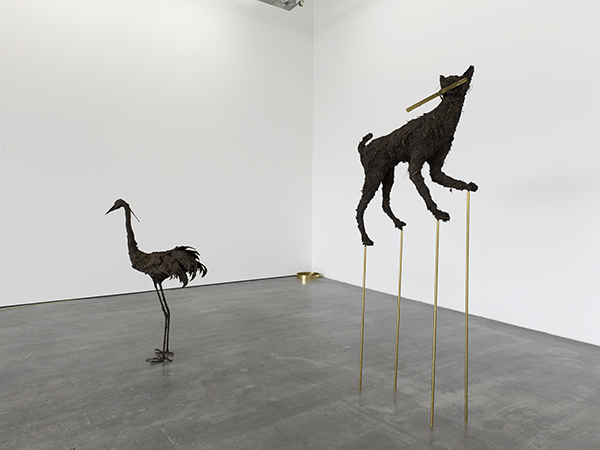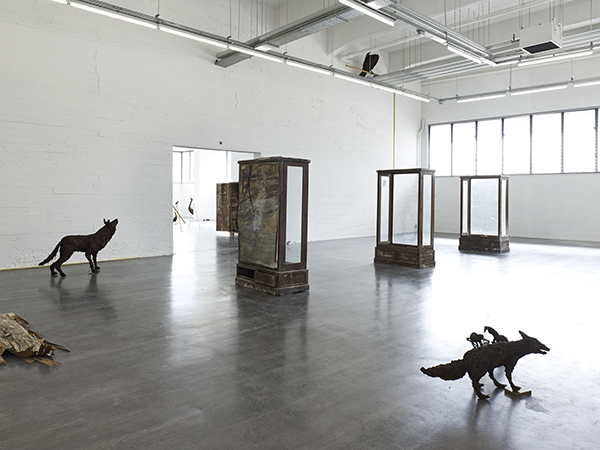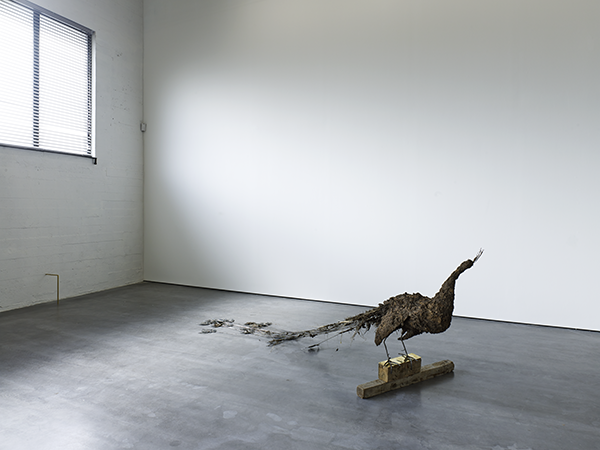 Petrit Halilaj "Poisoned by men in need of some love" installation view at WIELS Contemporary Art Centre, Brussels, 2013
Courtesy: the artist; Chert, Berlin. Photo: Lulzim Luigji Bejta; Kristien Daem; WIELS Contemporary Art Centre / Laura Toots.