EXHIBITIONS
Philippe Van Snick at Grazer Kunstverein, Graz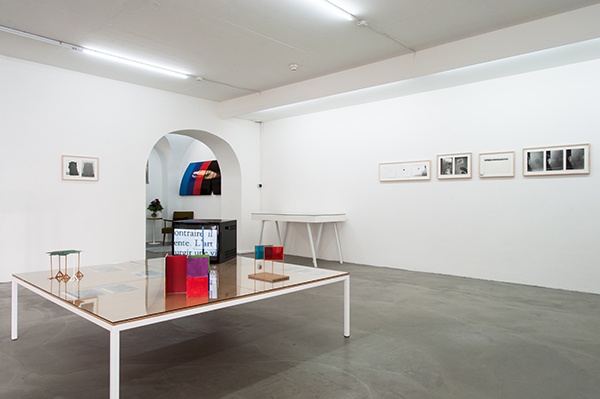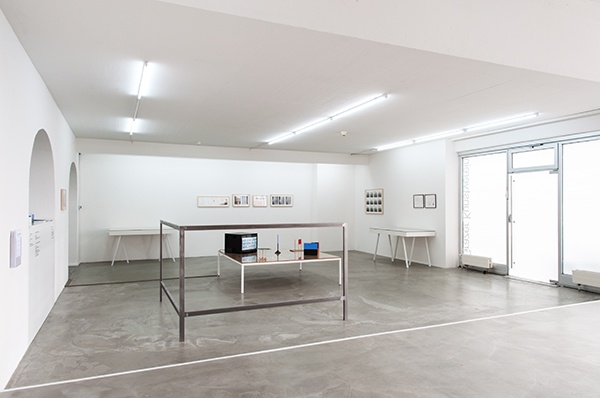 The Grazer Kunstverein kicks off its 30th anniversary program with a large solo exhibition by Belgian artist Philippe Van Snick (*Ghent, 1946) as a continuation of its exploration into notions of social abstraction.
The exhibition spans almost five decades and traces developments in the artist's highly consistent body of work, best known for its post-minimalist approach to painting. The exhibition is the artist's first in Austria.

In the 70s, Van Snick developed an interest in systematic methodologies that lead him to formulate a consistent colour and numeral system. This allowed him to create a steady body of work in the following decades. For the artist, light and color are both scientific, objective descriptions as well as subjective codes inspired by our everyday experience. The concept of time, specifically the dualism of day and night and the lightness and darkness that signifies its passing, is often explored in works that underline the experiential relationship between the viewer and his/her surroundings. By finding itself within the realm between painting and sculpture, the predominant concerns of modernism are invoked by questioning the autonomy of the artwork and geometric abstraction as a universal language.
The artist's early conceptual photography and film works form the backbone for the exhibition in which everyday observations are abstracted and formalized. Through early studies and explorations into form, space and dynamics the exhibition unfolds into Van Snicks in-depth dedication to cosmology and the rhythms of daily life through color and shapes, starting in the mid 80's. The large- scale installation Instability of Fundamentals (1990) takes over one the main galleries and functions as a sculptural representation of the series entitled Asymmetrische Dag en Nachtreeks (1987–1989). In 1984, the artist began to work with the duality of the phenomenon 'day' and 'night' which was symbolically represented by a light blue and a black rectangle that always occur together. Since then, he has developed an important series of works in which reduced reality through abstraction underlines the fundaments of daily life. The work Instability of Fundamentals pushes this notion further by reflecting upon cosmology through a constant rearrangement of single particles. Van Snick's interest in the relation between scale, volume and the viewer is accentuated with a series of works such as Territorium (1990), Punt (1992) and Groot Vertikaal (1999), which through a simple form symbolizes human scale and perception. The earlier work Indifférence orbitale (1979) takes over most of the back gallery and consists of one hundred gouache paintings on paper representing lozenges painted different colors and elongated into various configurations; these shapes are derived from a series of photographs showing the back of a house partially covered by a colorful sheet stretched out like an awning and understood to be the model for the gouaches.
.
at Grazer Kunstverein, Graz
until 22 May 2016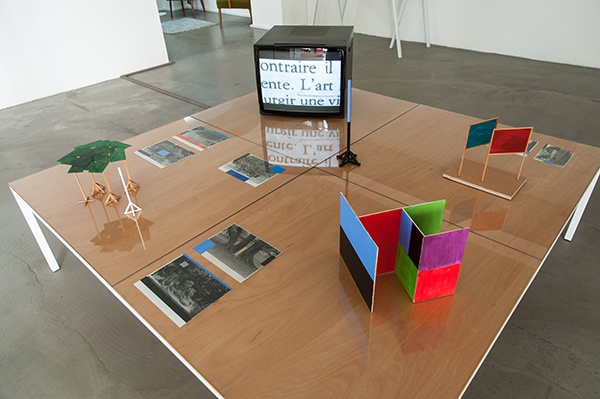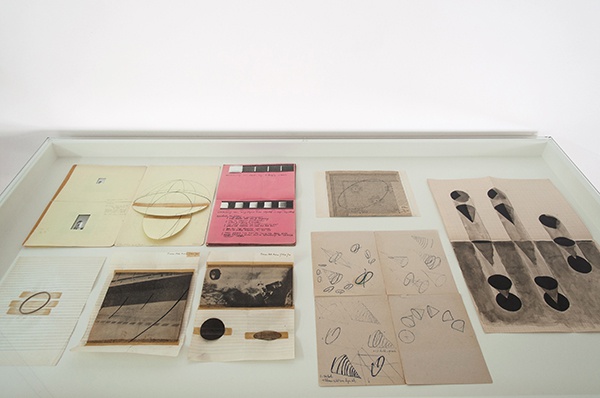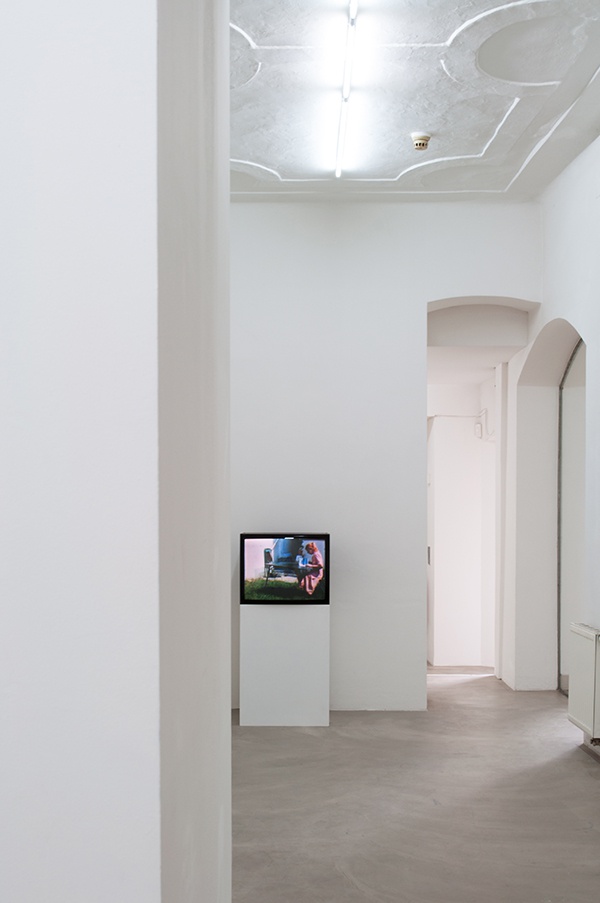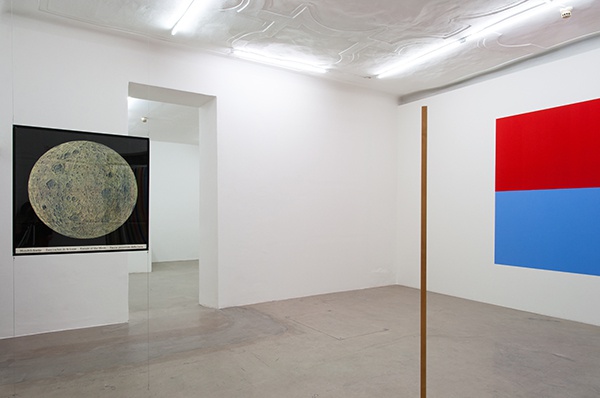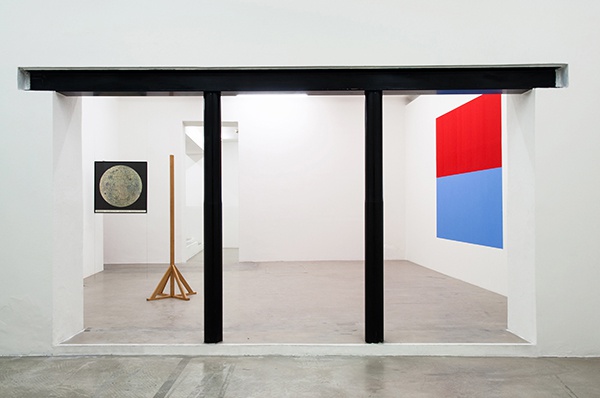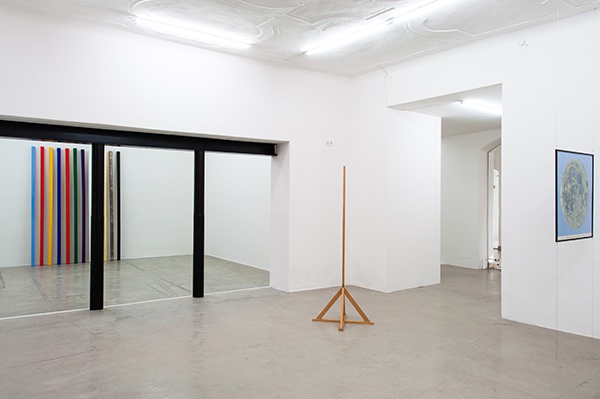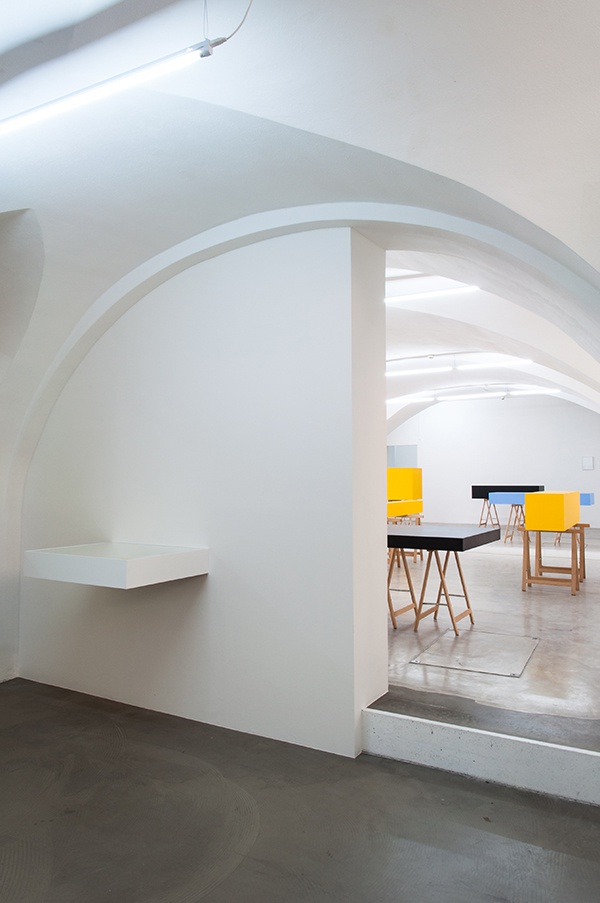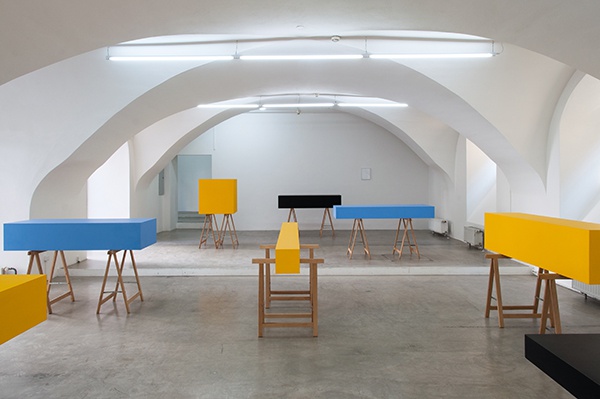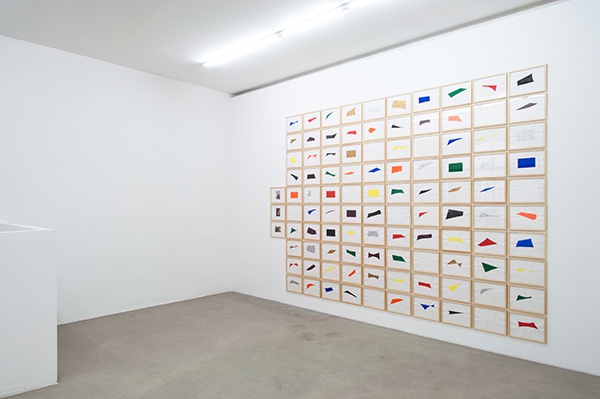 Philippe Van Snick installation views at Grazer Kunstverein, 2016
Courtesy: Grazer Kunstverein. Photo: Christine Winkler