News
Phoebe Collings-James "Choke On Your Tongue" at Italian Cultural Institute, London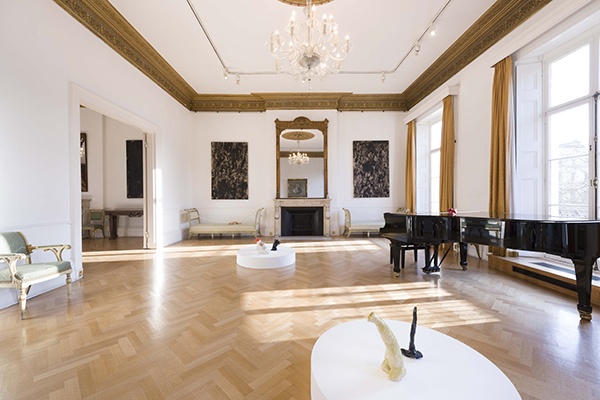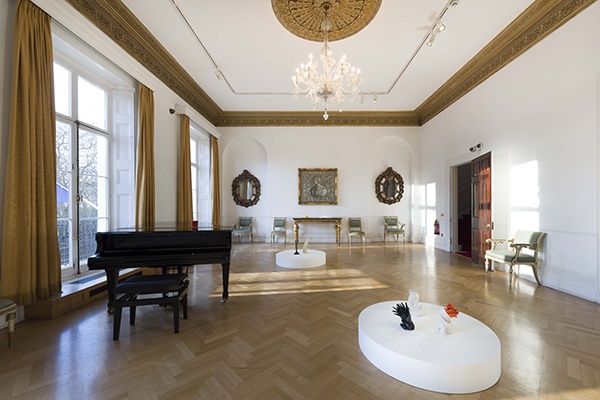 During the summer of 2014 English artist Phoebe Collings-James took part in Nuove//Residency, a residency program sited in the Bassano del Grappa region of Italy that teaches young international artists the skills to produce new work in the ceramic medium. On the occasion of "Choke On Your Tongue", the Italian Cultural Institute and ARTUNER are delighted to present this new body of work for the first time in London. The title of the show expands on a series of drawings the artist conceived four years ago, a statement Collings-James has maintained to describe feelings of frustration in both her personal life and work as an artist at that time. "Choke On Your Tongue" exists as a proclamation, a suffocated desire of a kept expression. Through the presented new works the artist seeks to develop this feeling which is centred on her continued investigations into language, communication and sexuality.
Collings-James engages ceramic with notions of  "orality", manifesting itself in a number of distinct outlines. Punctured masses, phallic shapes and cavities that seemingly jet "sausages", creates a potent sexual tension within the show space. The artist explores a sense of repression, confinement and suffocation through her fixation of the mouth, using the gaping holes in many of the works metaphorically as a subjugated voice. Often these voids are aggressive, almost violently conceived, creating a powerful feeling of stress and confusion.
The artist seeks to reference Lacanian notions of the castrated woman as being a "hole not a whole," offering her audience something tangibly oppositional. Collings-James' work is deliberately outward, it exists to occupy space with a sensuality that is both confrontational and heard. In doing so the artist encourages us to reconsider oppressive expressions of control that we attach and assume of our sexual-selves.
These narratives can also be read within the artist's painting; reactionary work that Collings-James attributes to the desensitized patriarchal nature of contemporary life. Using her feet to create the surface of the canvas, Collings-James seeks to reintroduce a sense of corporeality; using the erogenous zones of her body she realizes the personal is political, reminding her audience the artist is still very much present in the work.
.
at Italian Cultural Institute, London
until 1 February 2015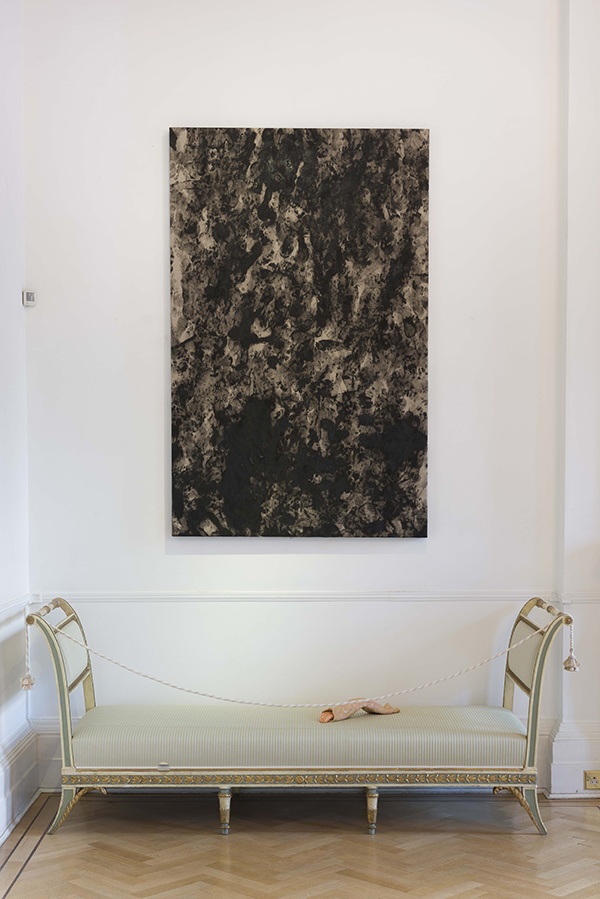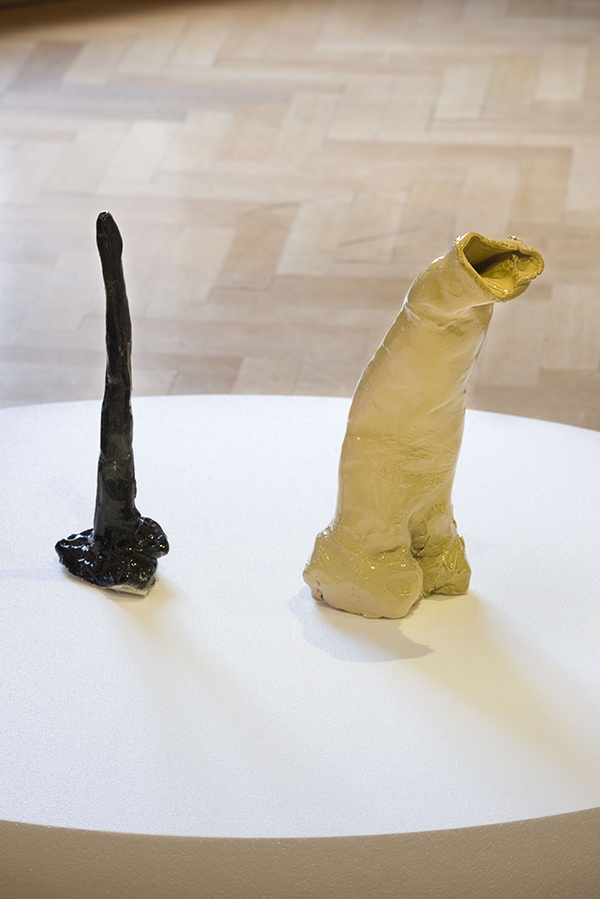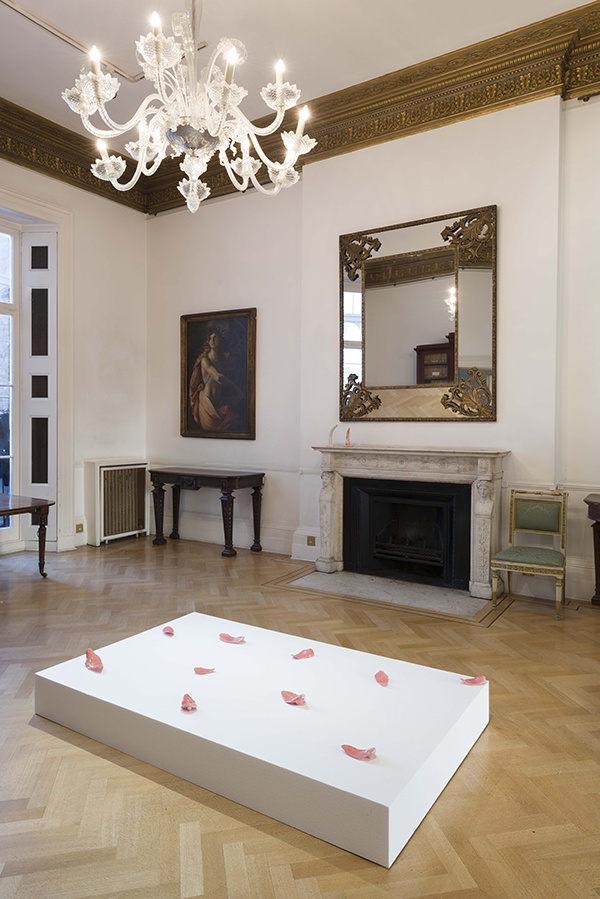 Lingua, 2014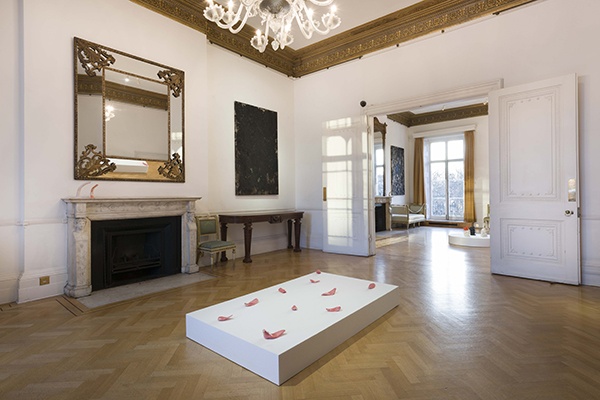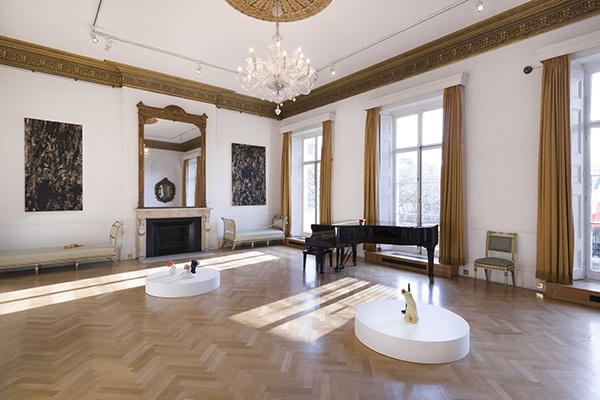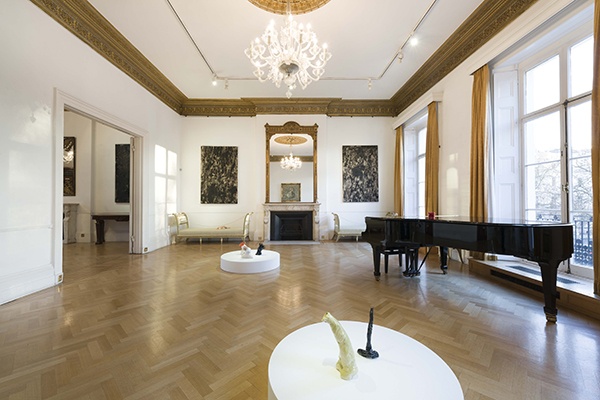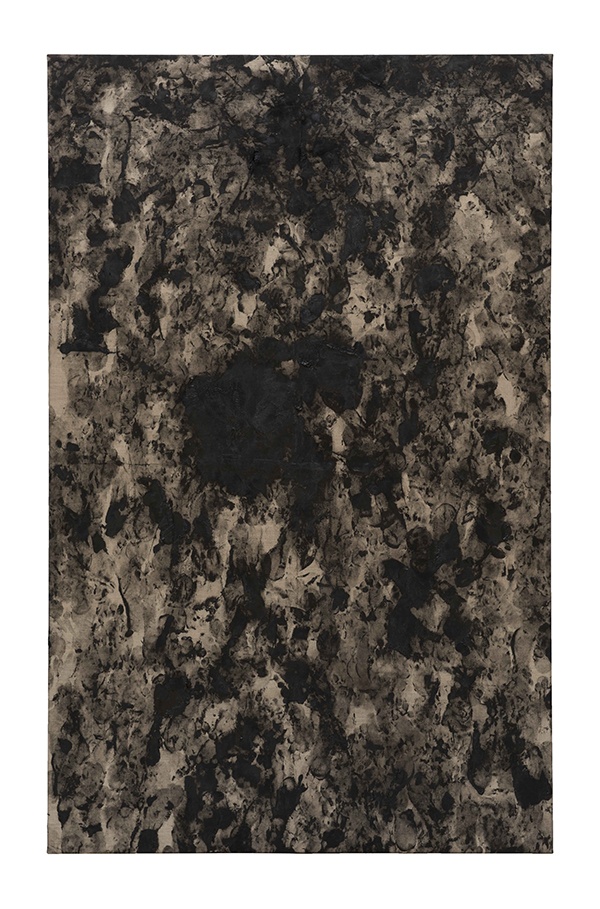 Tar Baby Two, 2014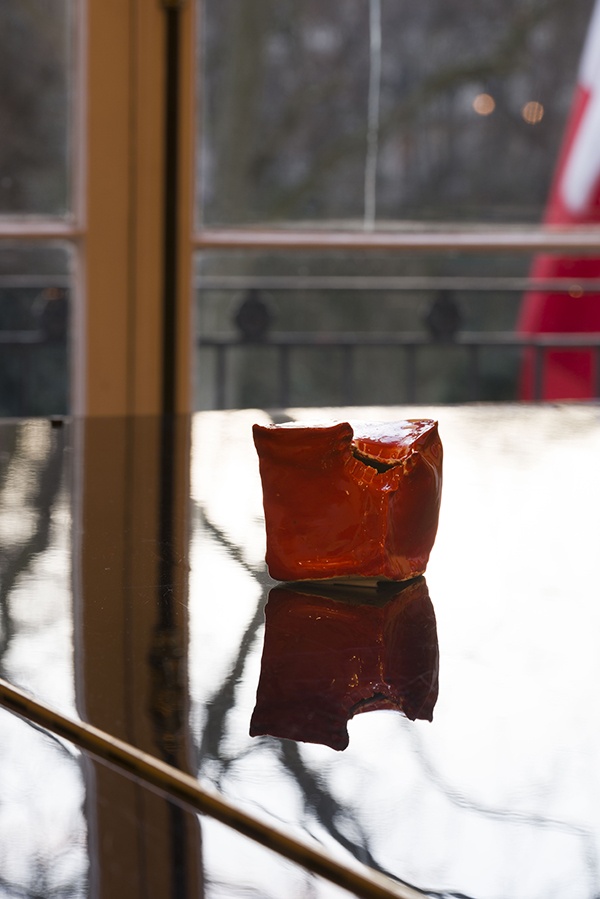 Gnaw, 2014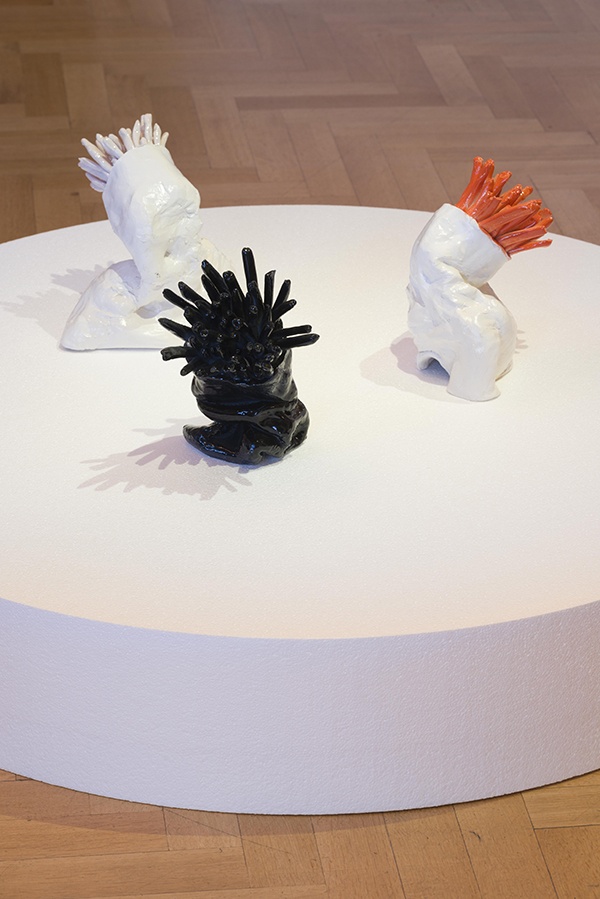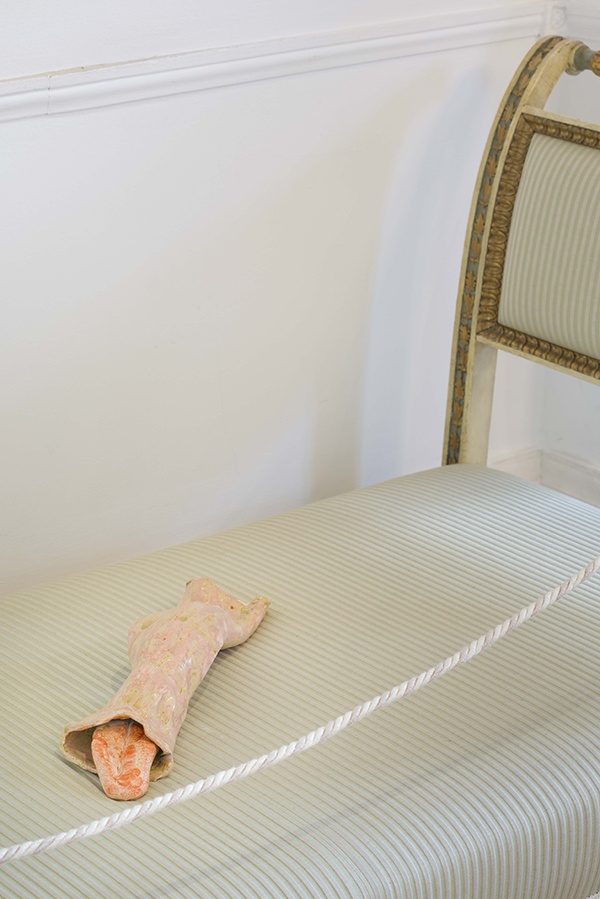 Creep (orange and moss), 2014
.
Phoebe Collings-James, "Choke On Your Tongue" installation views at Italian Cultural Institute, London, 2015
Courtesy: ARTUNER.