CONVERSATIONS
Photography and Society: Donald Weber, Adam Broomberg, Oliver Chanarin and Salvatore Vitale
Close
1
2
3
4
5
6
7
8
9
10
11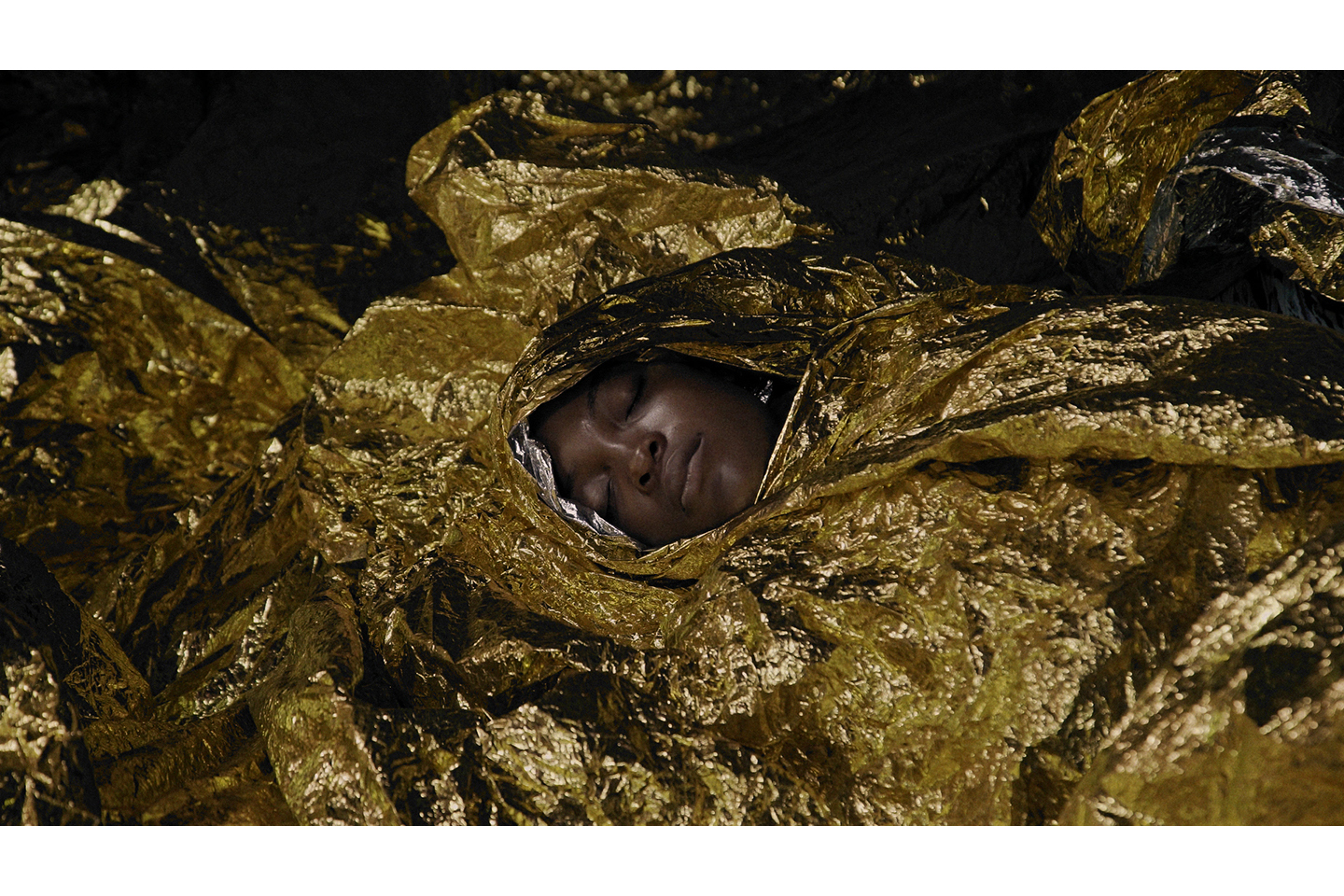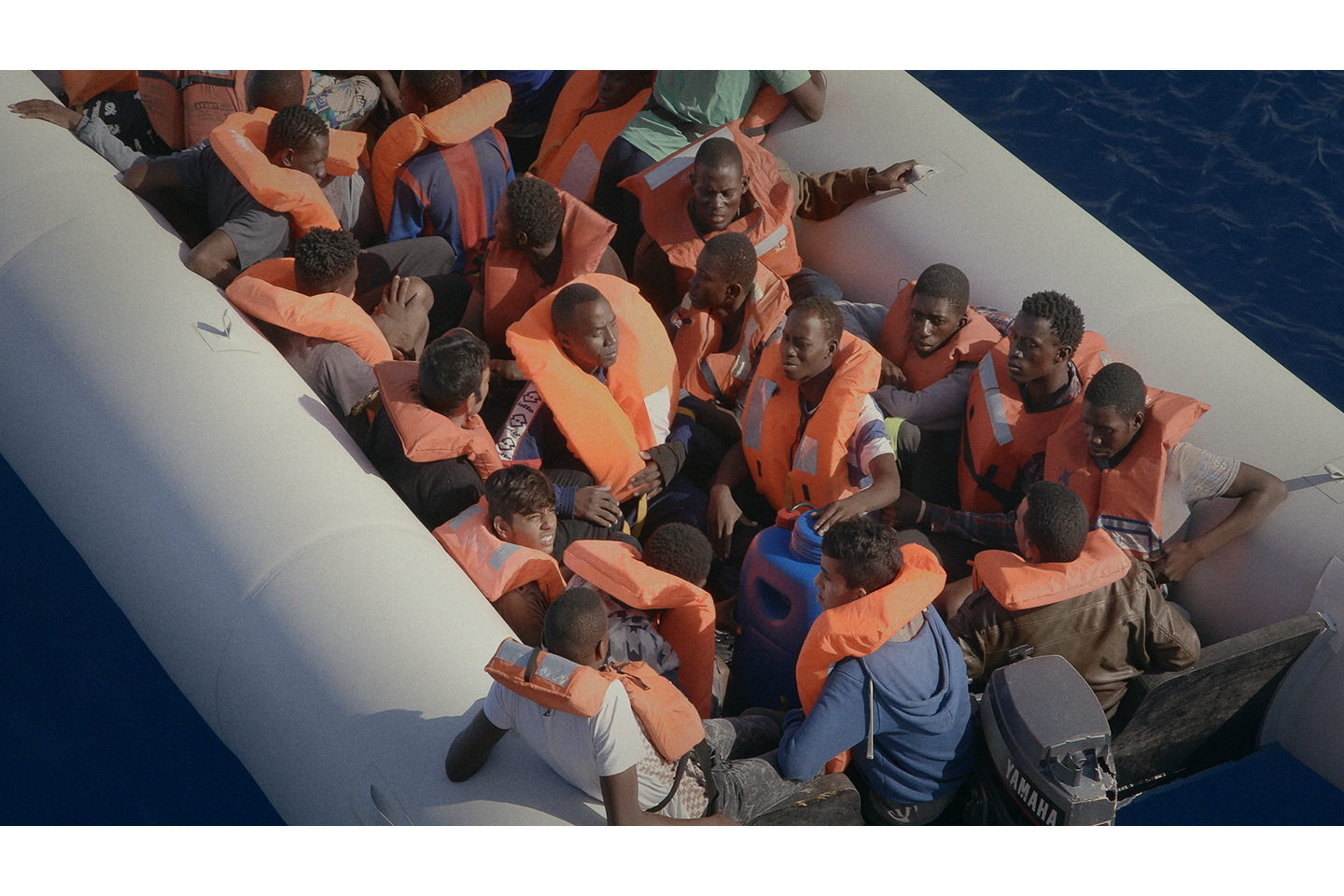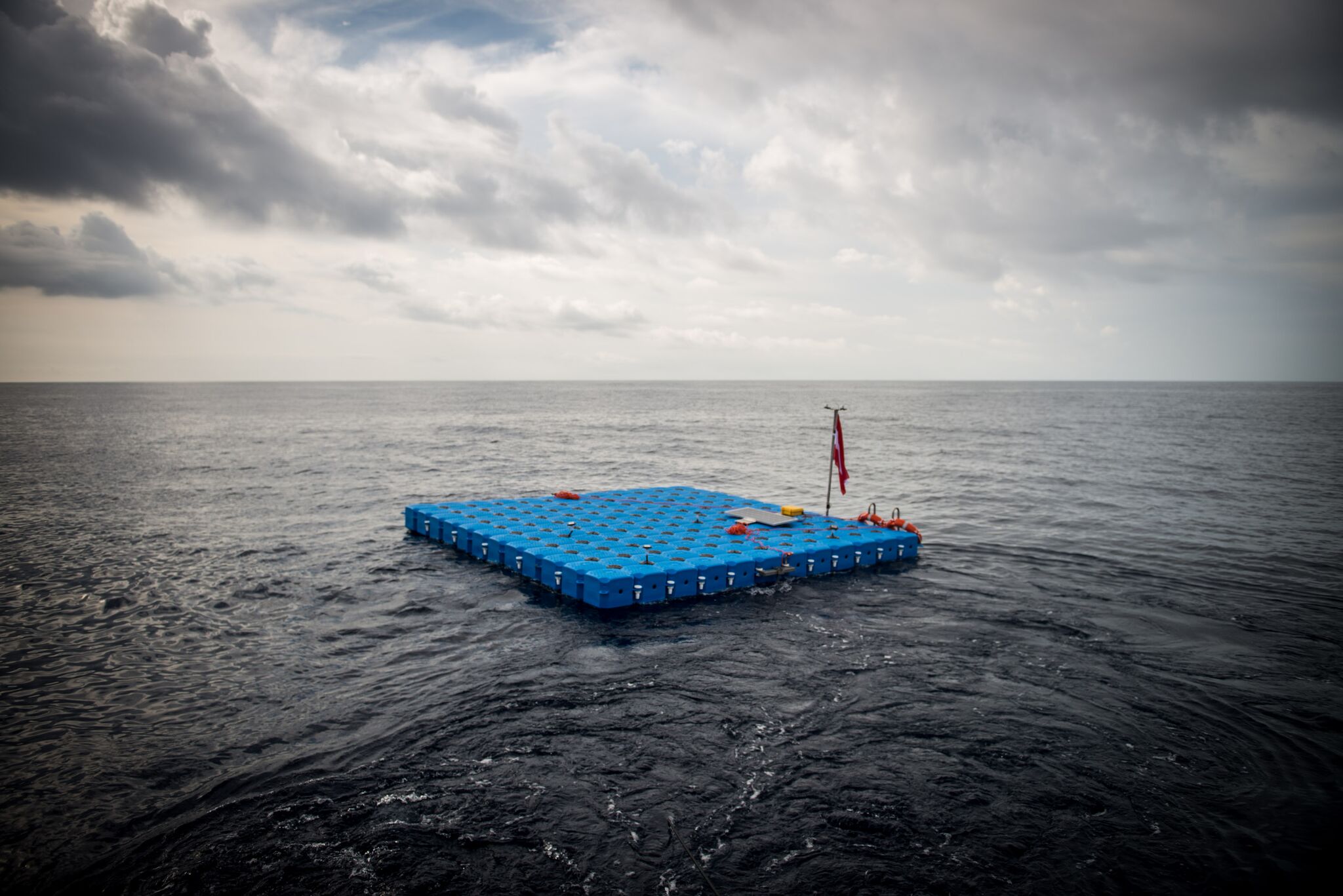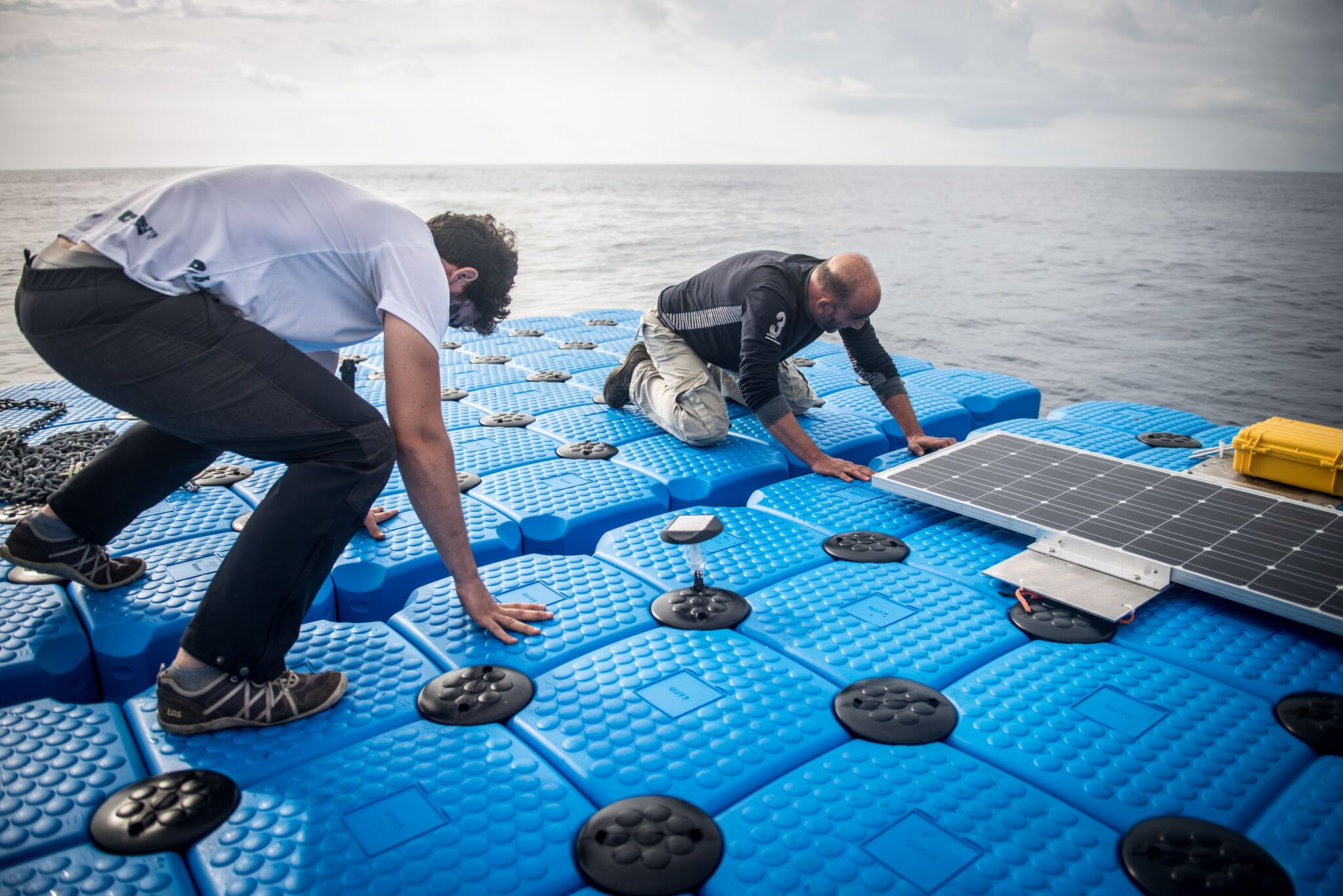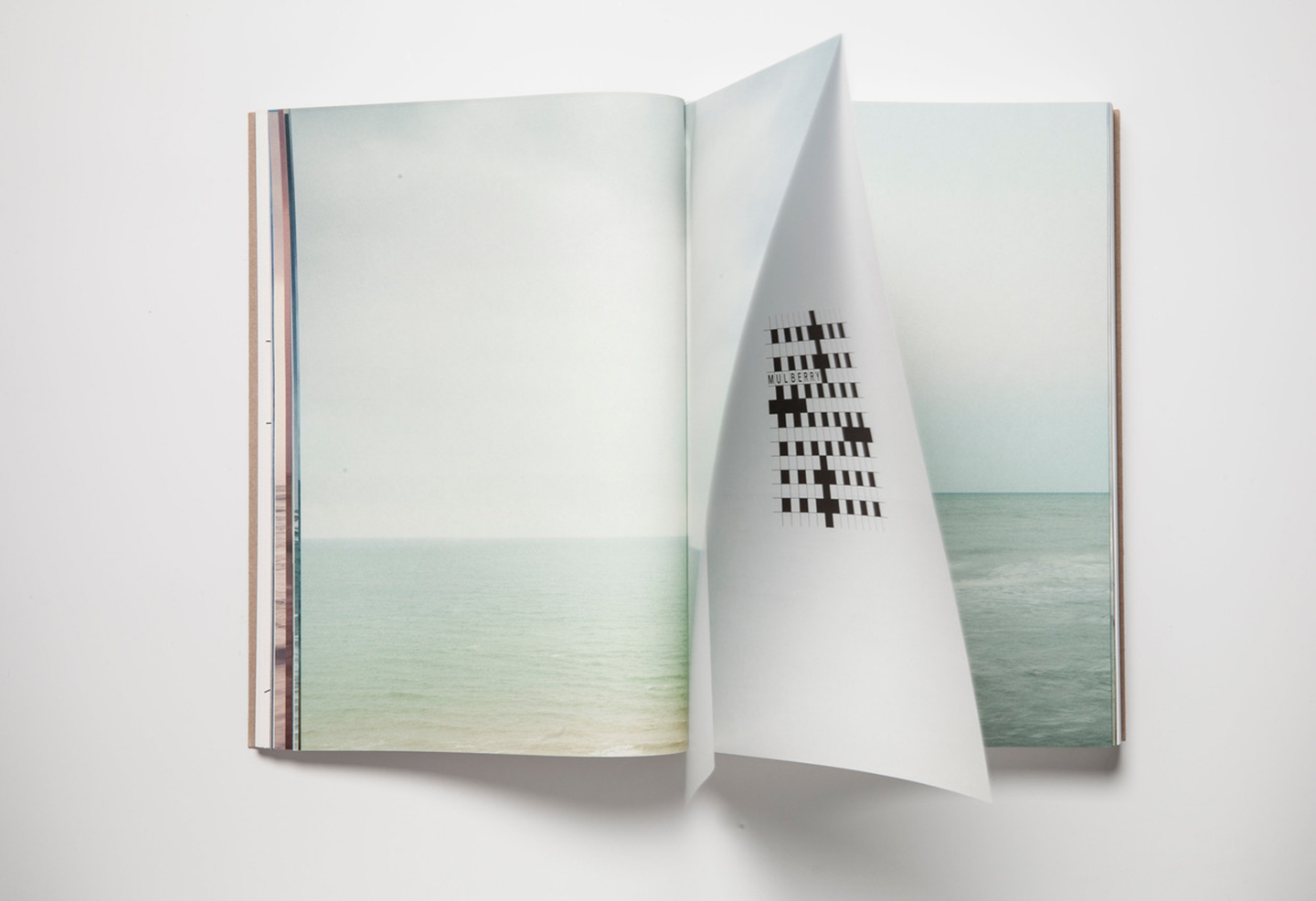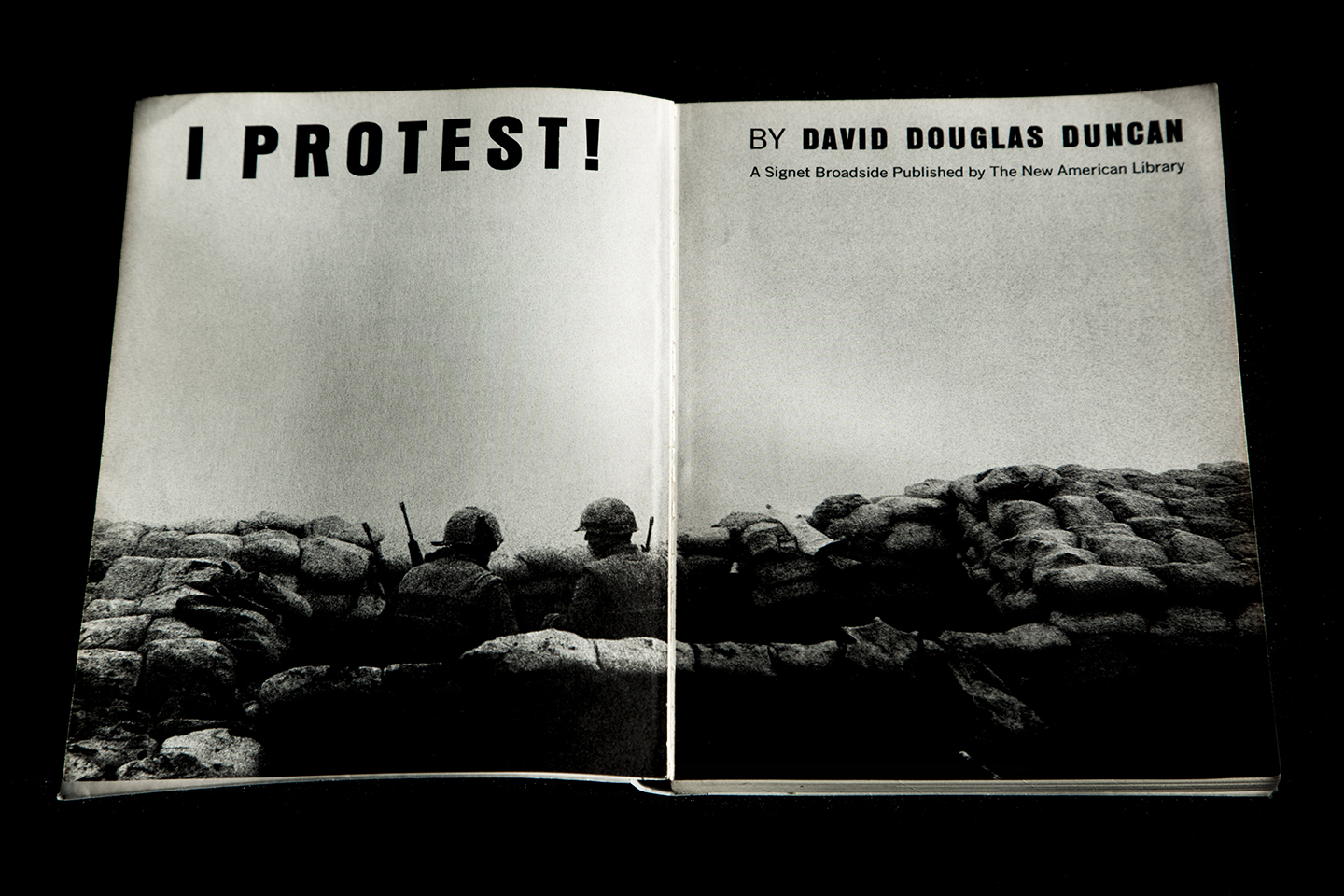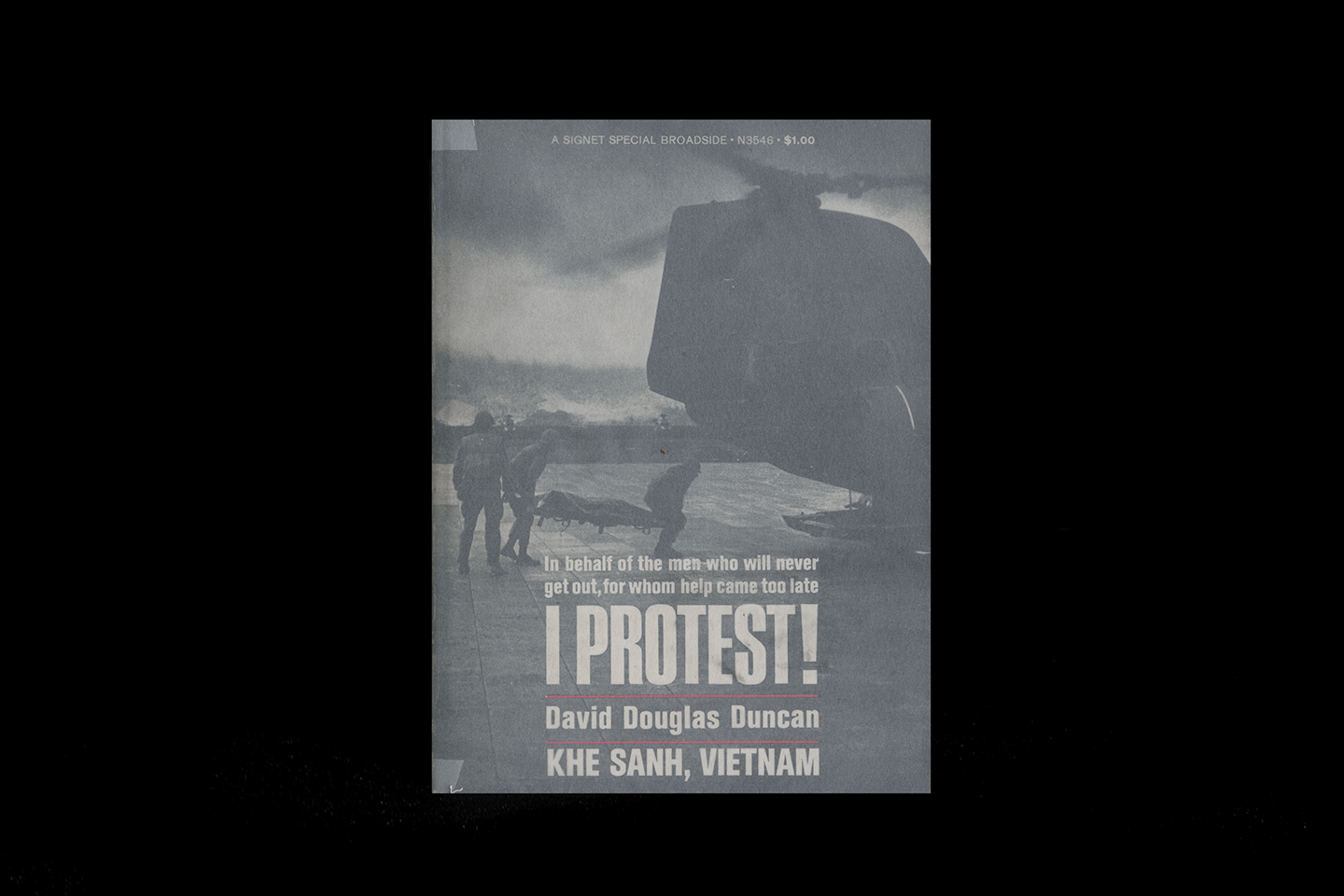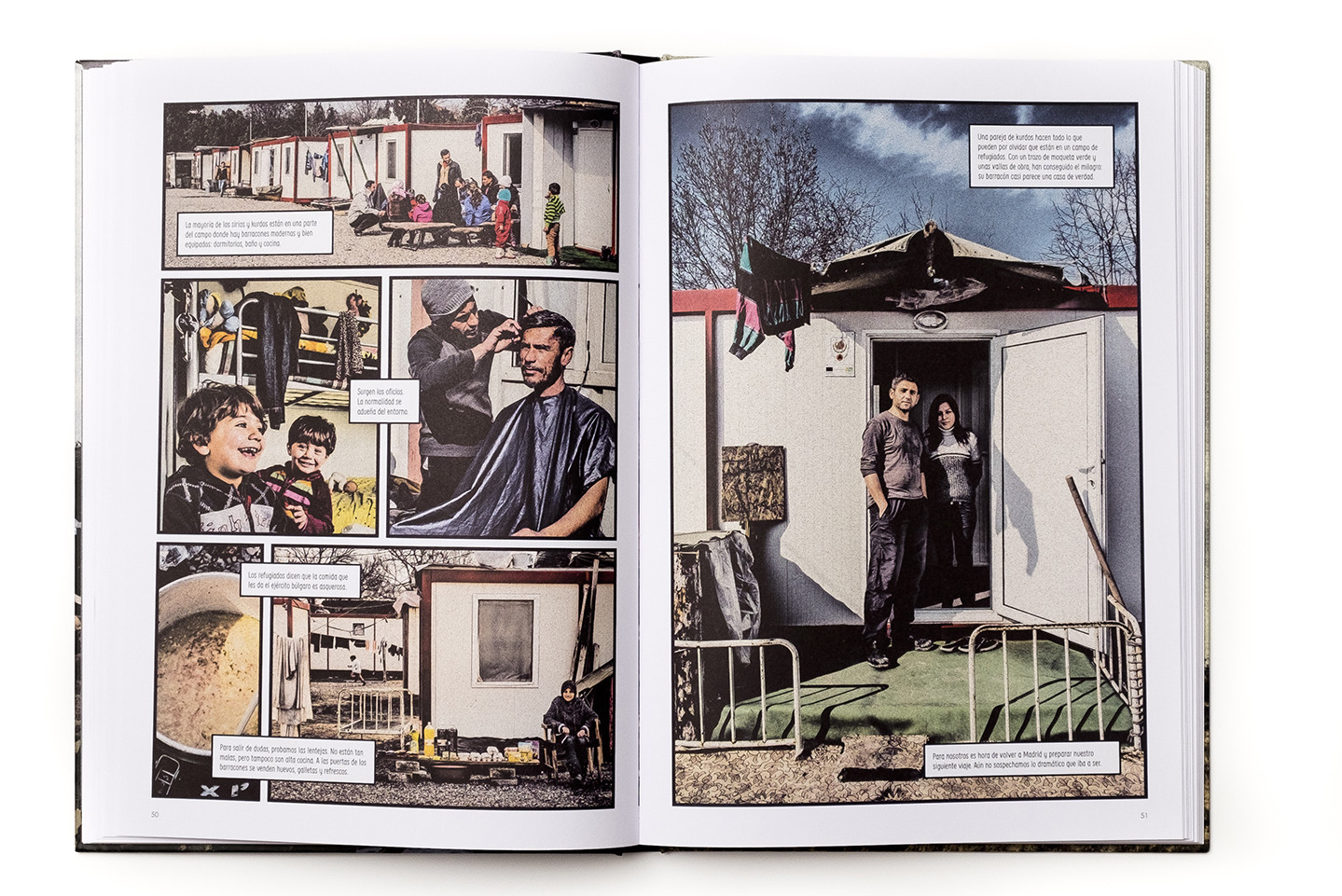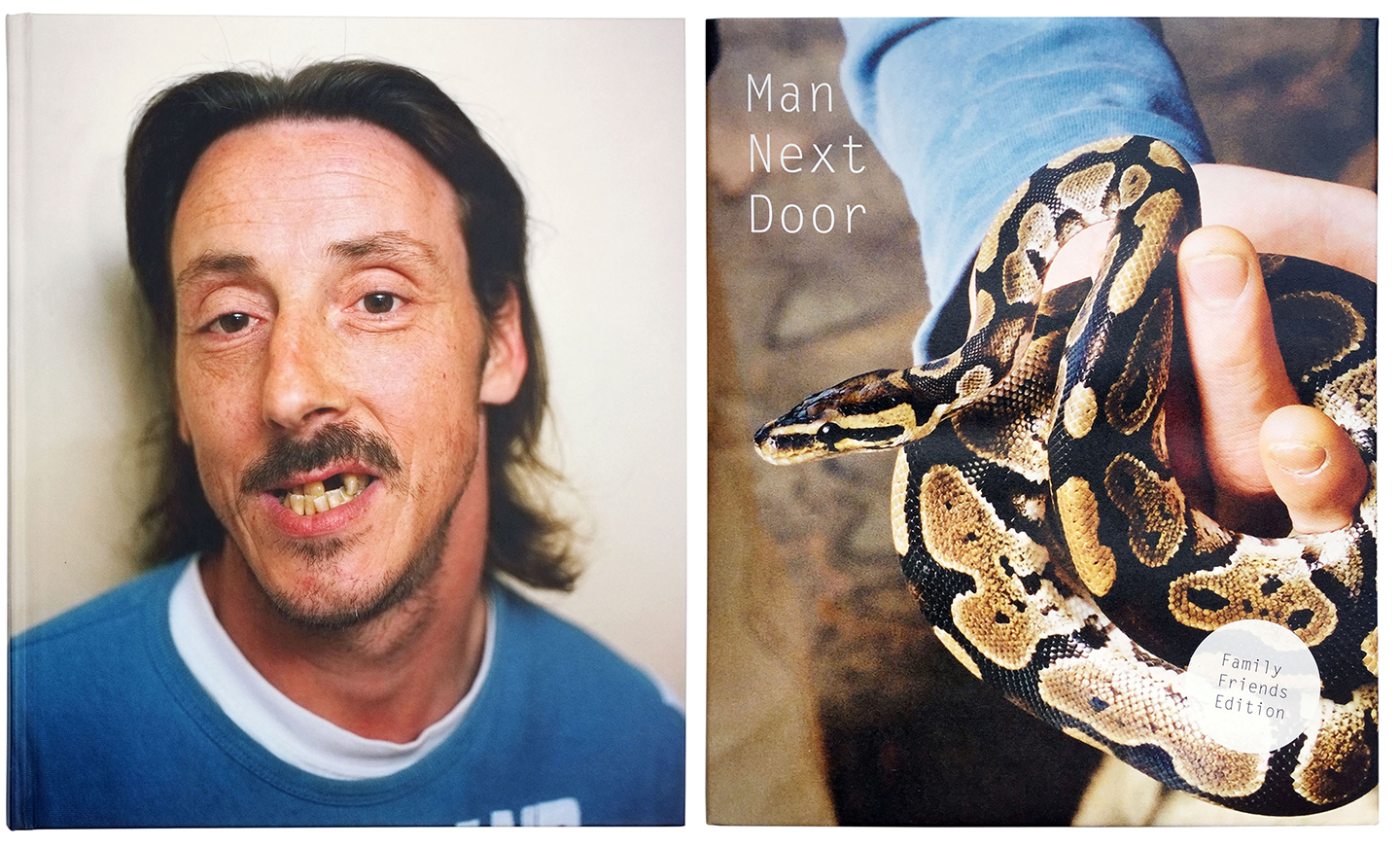 Donald Weber, Adam Broomberg, and Oliver Chanarin—the artists and educators behind Photography & Society, a two-year master programme offered by the Royal Academy of Art, The Hague (KABK)—chat with Salvatore Vitale about image-making. They break with the typical discourse of re-thinking the medium of photography to ask a better question: How do technological advancements change what  society does with images, their production, consumption, perception, and reception? In this conversation, they delve deep into the analysis of the transformations of our viewing behaviors on the complex modern visuality that shapes the social, political, and cultural aspects of our world.
SALVATORE VITALE: We're living in this era of the re-thinking of the medium of photography and, consequently, the rules that have been created to foster a sort of categorization and indexation useful to critique, evaluate, and approach a body of work. Documentary photography becomes contemporary and photojournalism opens to some (small) changes. You are all rule breakers who embrace image-making as a form of critique and activism, perhaps being a step ahead of this. Is photography still a powerful tool to foster social change and debate?  
DONALD WEBER: Well, first of all, it's not about rethinking the medium; I think this is a MacGuffin[1]that consumes most practitioners today. We are seduced by the shape of images and neglect the socio-political role photographs offer us as an actor in the medium itself. Otherwise, we just continue to make formalist pictures, which is why I am disillusioned by photojournalism: It is a mannerist endeavor only concerned with the form itself, a consciously theatrical event. Instead, what we need to consider—not just as educators but also as artists or photographers who participate within society—is the altered role and agency of the image. In and against the grip of advanced capitalism, it is now necessary more than ever to seek contextual awareness not just in how people take images, or make photographs, but also what society does with images. How do images mediate perception through technological advancement? How does this role affect or enable different modes of engagement and visuality? It is critical we begin to see beyond the techno-fetish MacGuffin. I am more interested in the transformations of our viewing behaviors than the image-making practice itself. Photography & Society, and my own career, is about considering the historical importance of shifts in the "meaning of function and cultural status of photographic representation," to quote Allan Sekula. Lastly, what we have always done terribly as photographers is neglect to acknowledge the terribly entangled nature of photography within the nexus of climate change, terrorism, invisible market forces, late capitalism, corporate malfeasance, and other formative processes affecting the production of images. What I hope to accomplish, with the Master and with my own work, is to at least start the process of understanding the relationship of image-making within what Nicholas Mirzoeff calls the "Antropocene-aesthetic-capitalist complex of modern visuality." So, this leads me to a question for Adam: What do we do as creators and educators enmeshed within such complexities of a capital and fossil-fueled driven system? Is it possible to rethink the relationship between production, consumption, and art? And will this lead us to further inspire cultural responses to these entanglements?
ADAM BROOMBERG: Olly and I began to share McKenzie Wark's remarkable writing with our class in Hamburg. In his piece,  "My Collectible Arse,"he ingenuously inverts the accepted hierarchy that has historically existed between the original and the copy. We all assume the value of a work lies in its authenticity, its rarity, its provenance, and this stems from the author's masterful command of his craft; hence, an aura of originality surrounds the work. Wark suggests that with the ubiquity of digital photography and its mass distribution (through social media), this hierarchy is inverted. Now the value of a piece of work is determined by how many times a lousy photographic copy of the original work is shared via Instagram or Facebook. The more an original is copied and the more the copies are shared, the higher its value. What determines the value of a work is the data about the work as opposed to inherent values of the work itself. He suggests we have moved beyond a period of late capitalism into something even worse: a space in which we barely still own the intellectual property of an image and huge multinationals like Google earn money from it simply because they own the meta-data of where the image is stored. They own the means of distribution of the image and that's now where the money is. So, the traditional meanings of ideas of production, of consumption, and even of the value of an artwork are all shifting radically, and it's this new ecosystem and its affect on our work that we need to be aware of. Perhaps we could pass the mantle to Olly (who studied artificial intelligence) to imagine how we could navigate this new landscape as image-makers and as teachers?
OLIVER CHANARIN: When I was studying computer science and philosophy at Sussex University in the 1990s, AI was a crude and esoteric thing. We were thinking a lot about the human brain, the development of language, and the way that complex, decentralized networks could generate consciousness. It was inconceivable that the Internet might evolve into this kind of intelligent network, with the potential for machine consciousness, but that is exactly what we are beginning to witness: an entity that knows what we are thinking, even before our own mothers can guess what we are thinking! Our accepted notions of privacy and citizenship have been radically upended by these developments, and this is something that we as artists feel compelled to address. We've always recognized that photography, like any technology, is vulnerable to ideology. Adam and I explored that with a work we made in South Africa several years ago that speaks to the history of Polaroid and itsentailments with the apartheid regime. In another project, we worked with out-of-date Kodak film from the 1950s—film that is technically racist in its inability to render black skin. These examples illustrate the fault lines between the medium of photography and a broader social context. They demonstrate that the technology we use to produce, reproduce, and distribute images are socially and politically biased. Still, we can talk about Walter Benjamin's notion of the optical unconscious; Benjamin's last vestiges of hope in photography lay in the magic of the accident. Randomness, it turns out, is something that computers really struggle with. Around the time that John Baldessari was throwing orange balls into the Californian sky—in the early 1970s—IBM published a giant book of random numbers, a kind of number mine, that software developers could use to model real world patterns, like the outcome of nuclear war or the weather. These algorithms, driven by a randomness that is never entirely random—a kind of fake computer randomness—are now operating inside our smart phones and helping us to plan and think and breathe more like algorithms. The optical unconscious is narrowing, but thankfully it can never entirely close. So when we talk about photography, we are no longer talking about lighting and composition or even subject. The notion of content—a primary derivative of journalism—sounds rather quaint. Social change, positively cute. Algorithms driven by powerful forces are shaping the way think and see, and as is often the case, it is the right who are championing these new techniques. To paraphrase Geert Lovink and Marc Tuters in their essay, "They Say We Can't Meme: Politics of Idea Compression," let's consider memes as one of many ways to understand the fast and dark world of the mindset of today's online subject. We see memes as densely compressed, open contradictions, designed to circulate in our real-time networks that work with repeating elements. As the far-right have discovered, memes express tensions that can't be spoken in the politically-correct vocabulary of the mainstream media. To what extent can these empty formats symbolize the lived experience of global capitalism? Is it true that the left can't meme? These are the strategic questions faced by activists, social media campaigners, photographers, and (in particular) photography students today.
 SV: I always find it extremely interesting how the rules of the market shape the social, political, and cultural production at large. We can still trace a solid relationship between the conceptual background—the message!—and the use/understanding of the media, and therefore re-thinking as an act of being aware of the paradigm of possibilities in order to use them to leave formalism and embrace a "conscious activism." Photography is a language, and this gives it the power to articulate complex messages. At the same time, it employs a certain kind of control on how we (as members of society) perceive the world around us. You all underlined this or that aspect related to it. As for the notion of (fake) randomness, machine-learning, circulation, and the lives of the images and memes—to mention just a few—we need to be able to understand these changing assets and use them within the system we operate in. I think this is a challenge for educators nowadays, and probably "teaching photography" is not enough anymore, as students need to build up a solid structure and knowledge to understand the world around them. 
[1] See Alfred Hitchcock, a master of the MacGuffin. According to the Merriam-Webster dictionary: an object, event, or character in a film or story that serves to set and keep the plot in motion despite usually lacking intrinsic importance)