REVIEWS
Phyllida Barlow "tilt" at Hauser & Wirth, New York
Close
1
2
3
4
5
6
7
8
9
10
11
12
13
14
15
16
17
18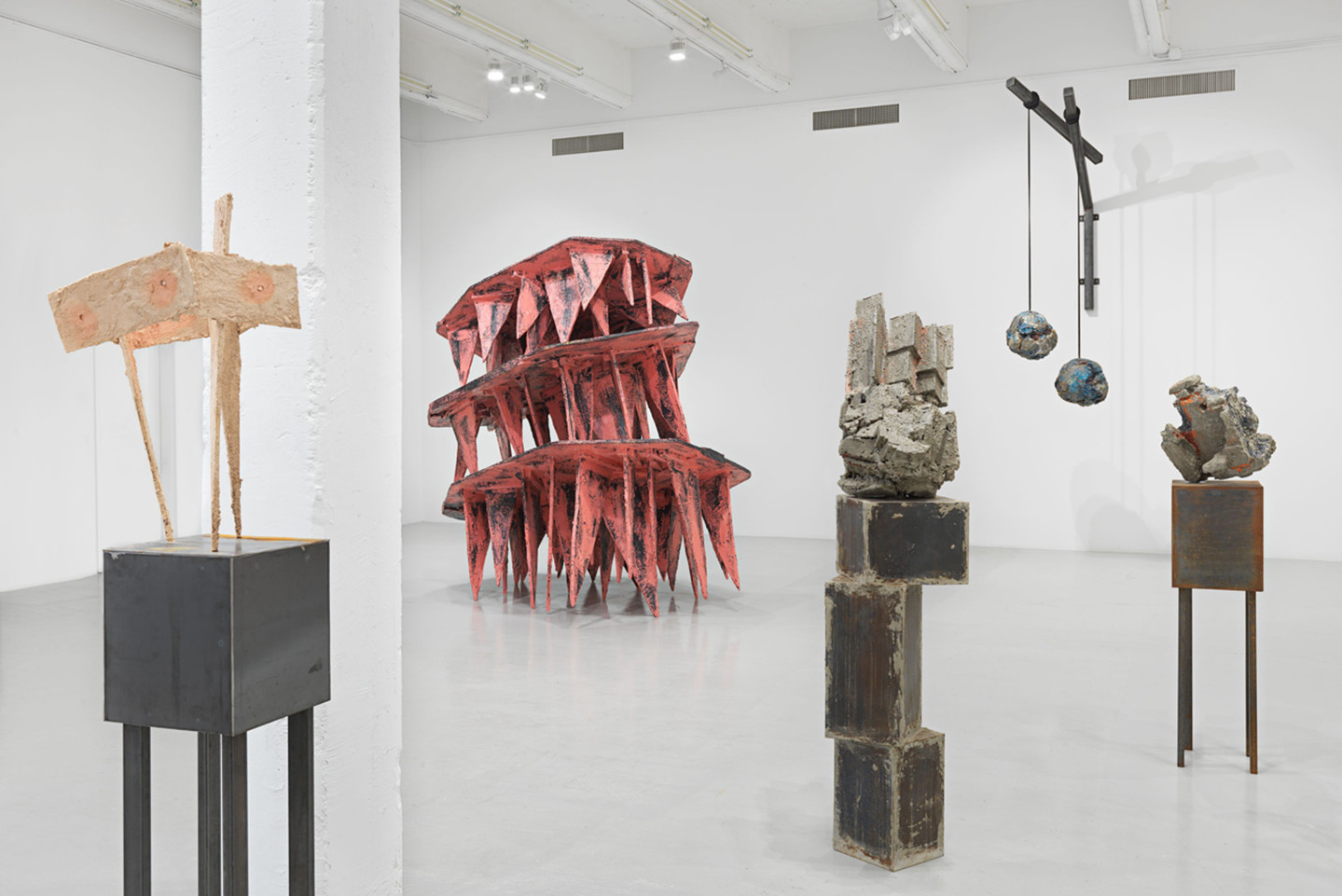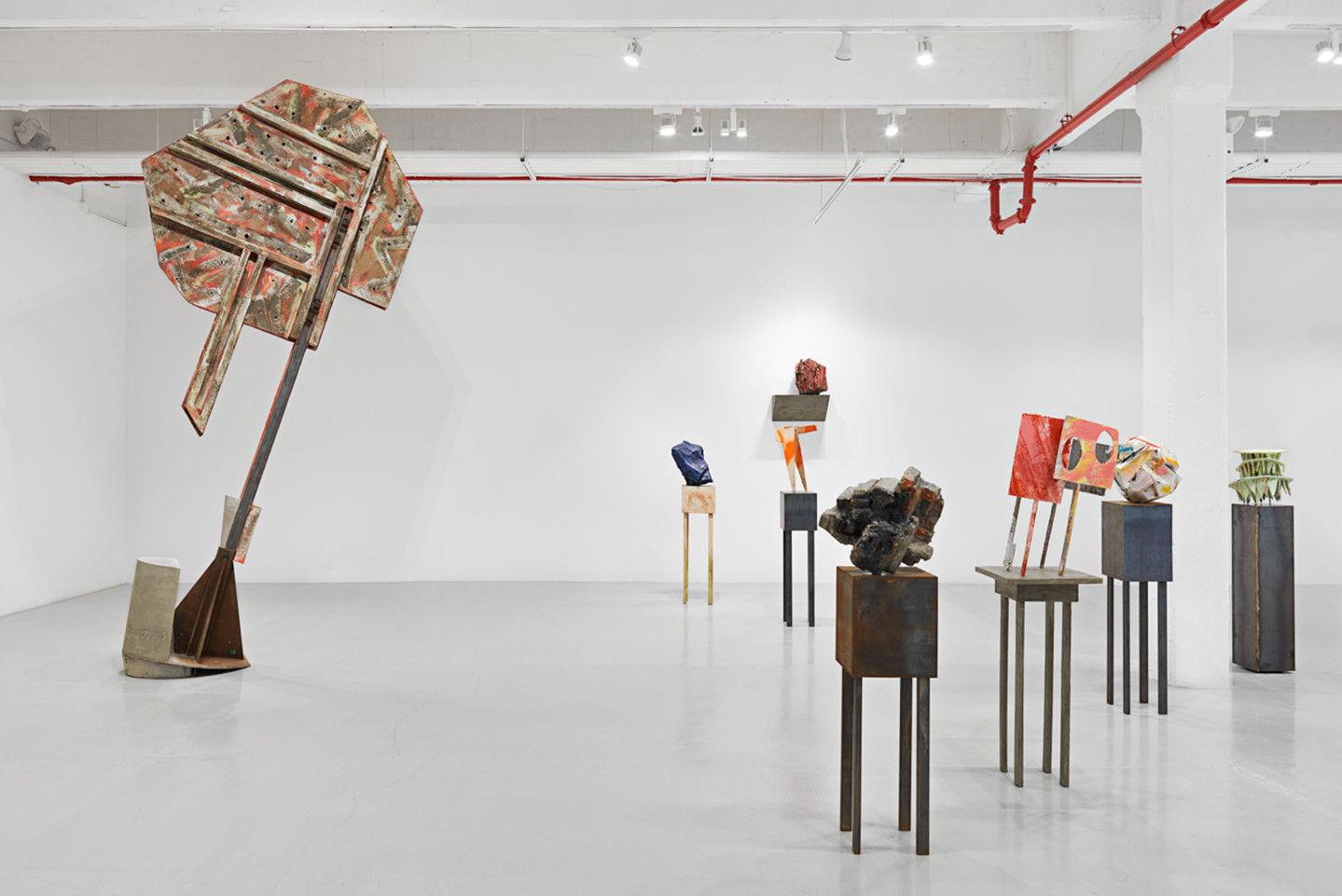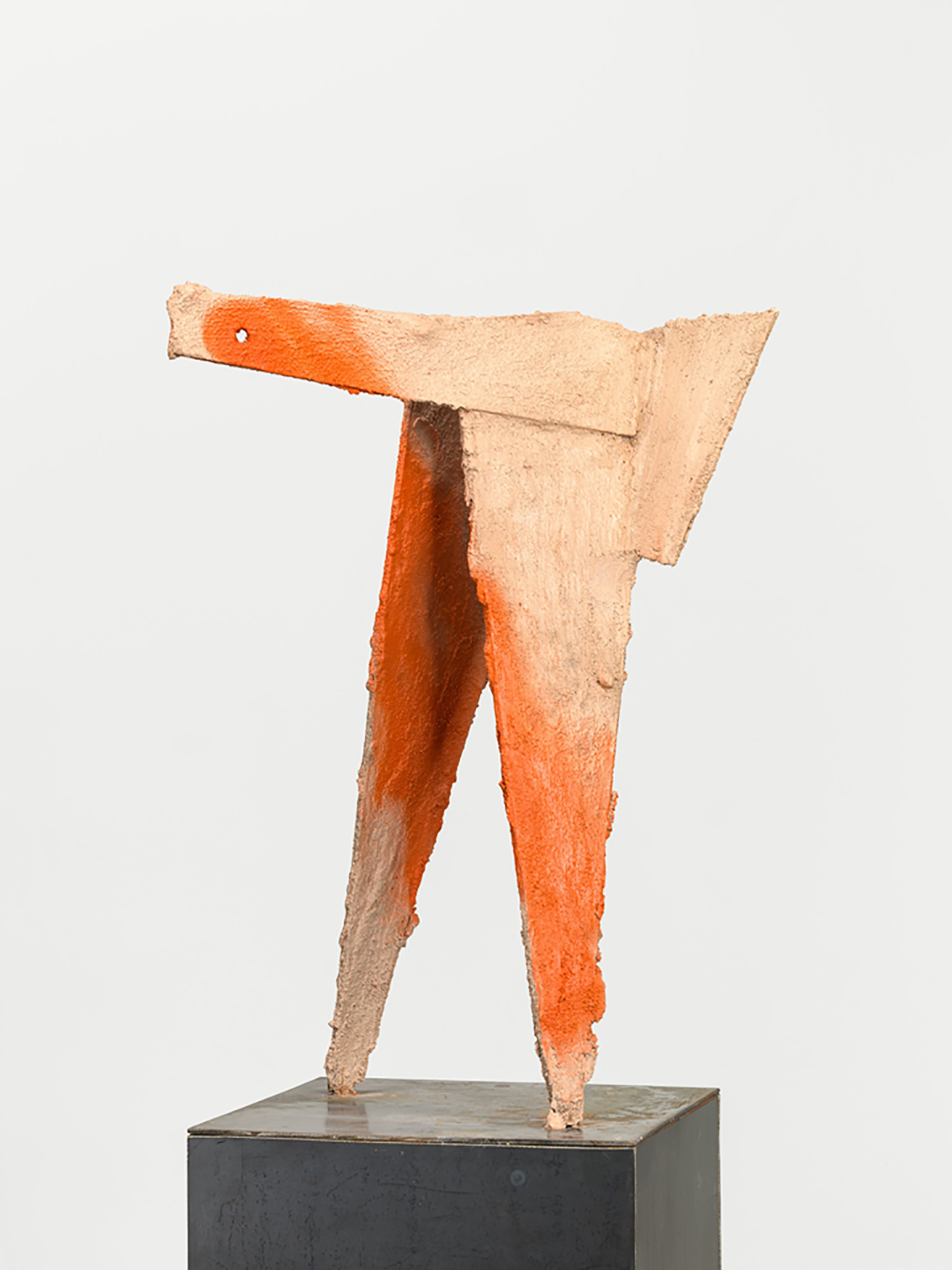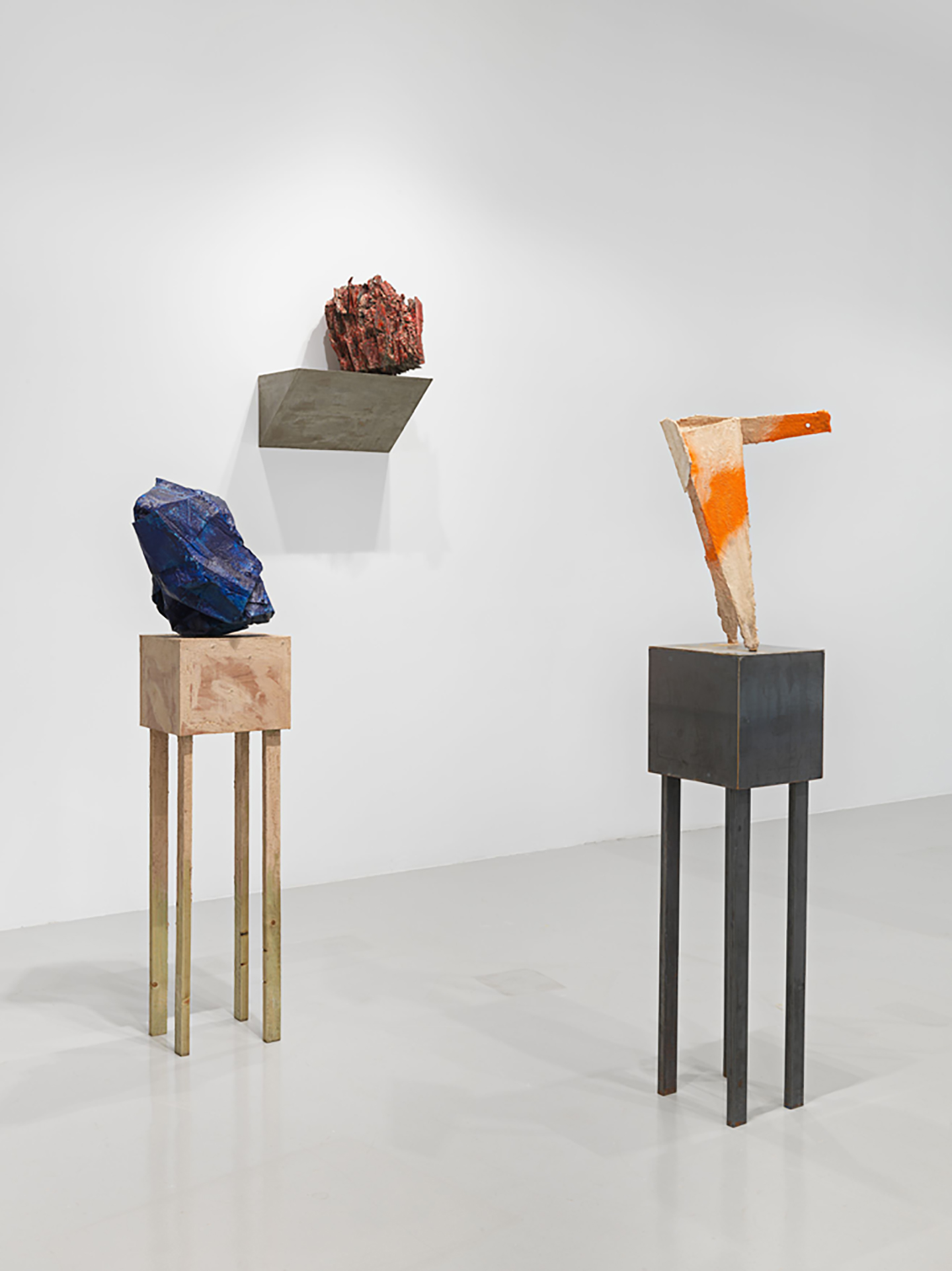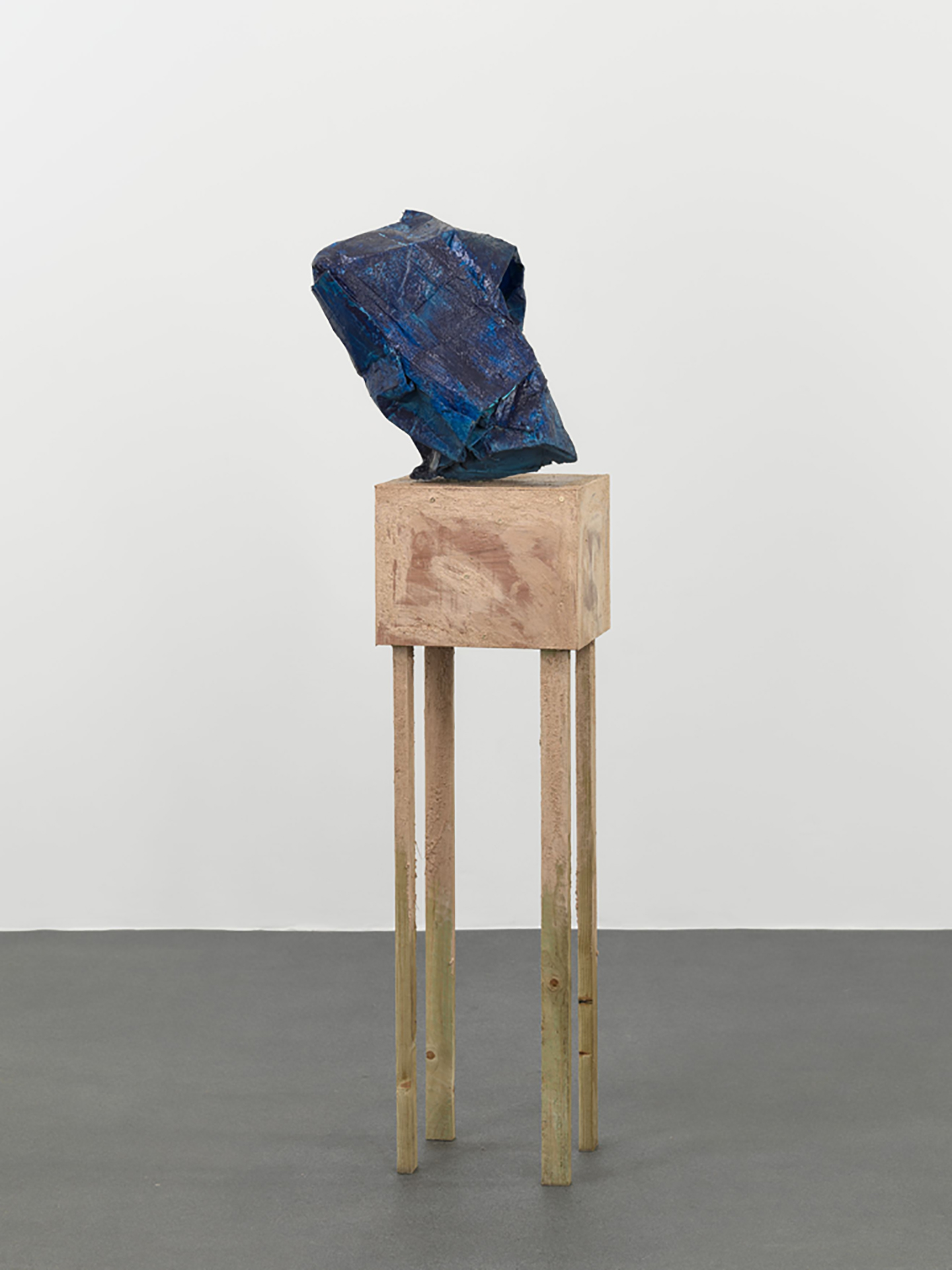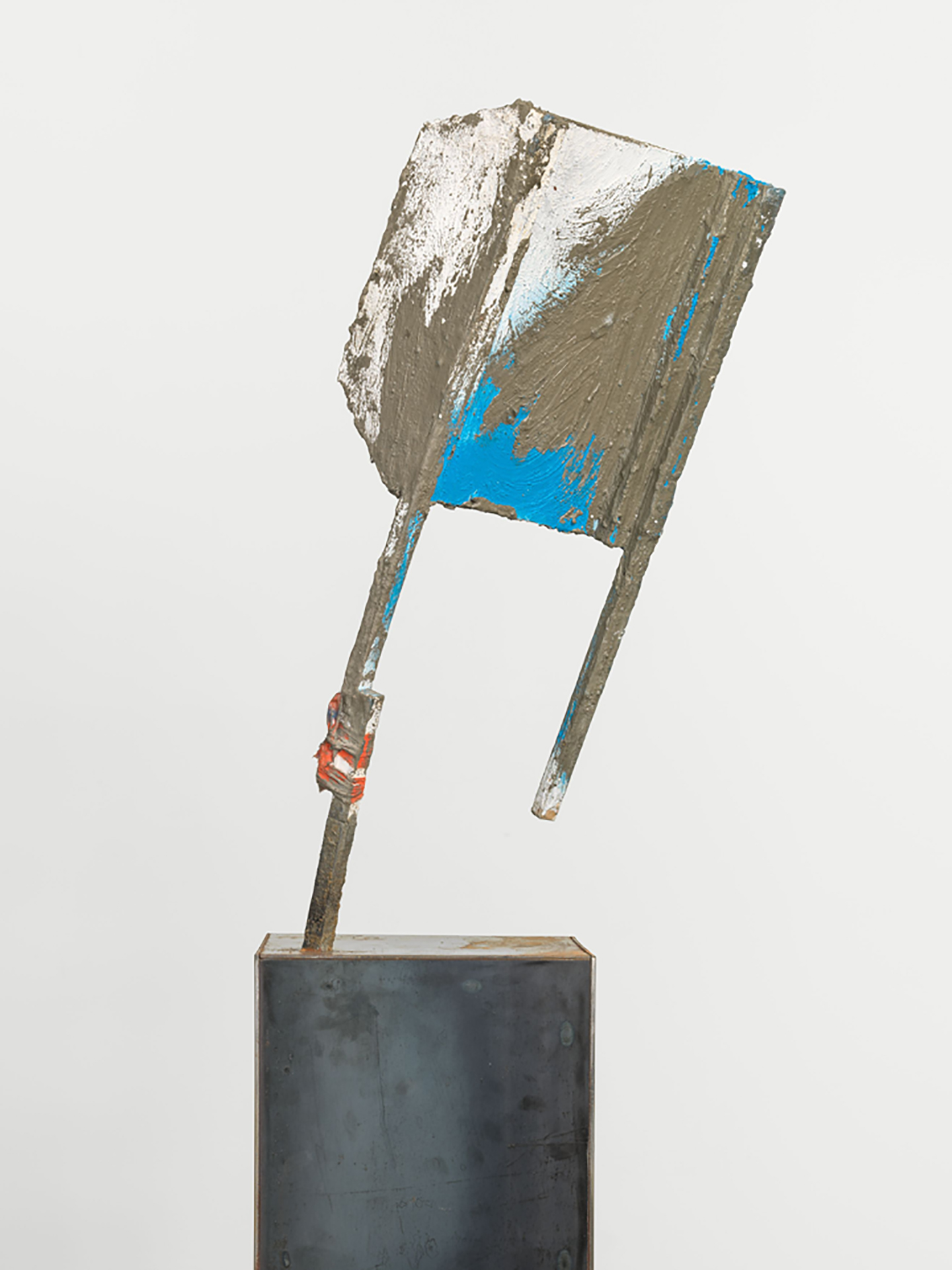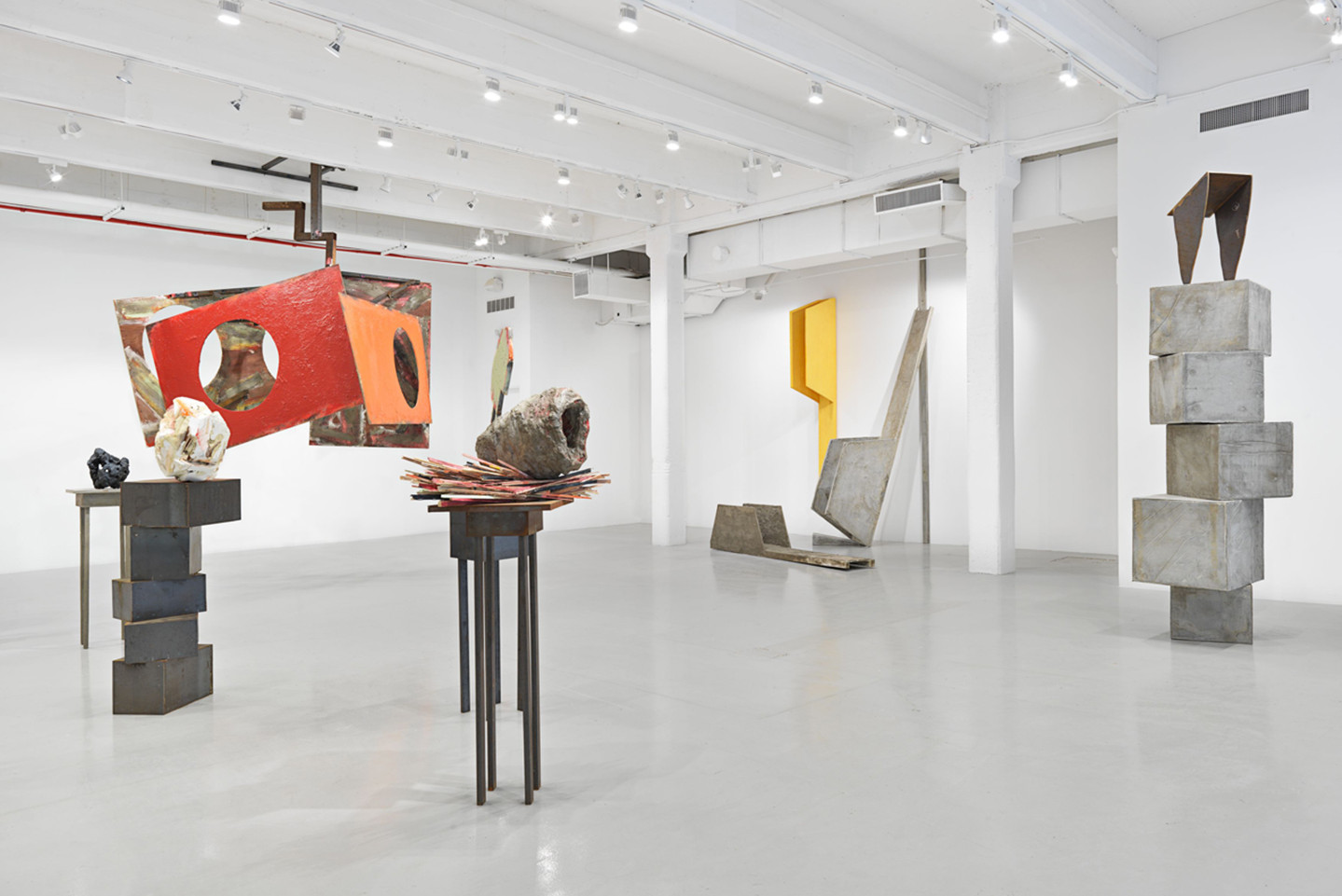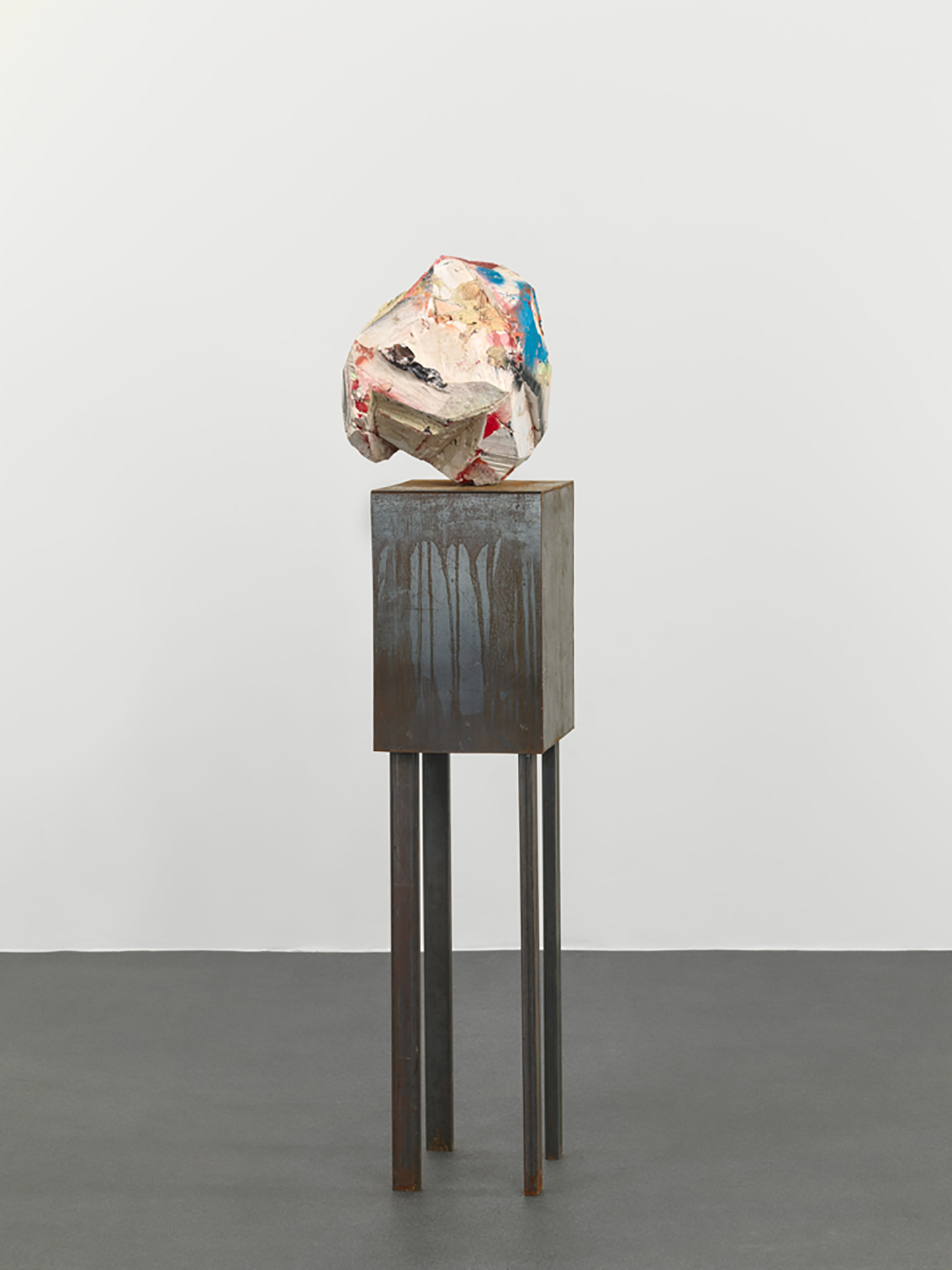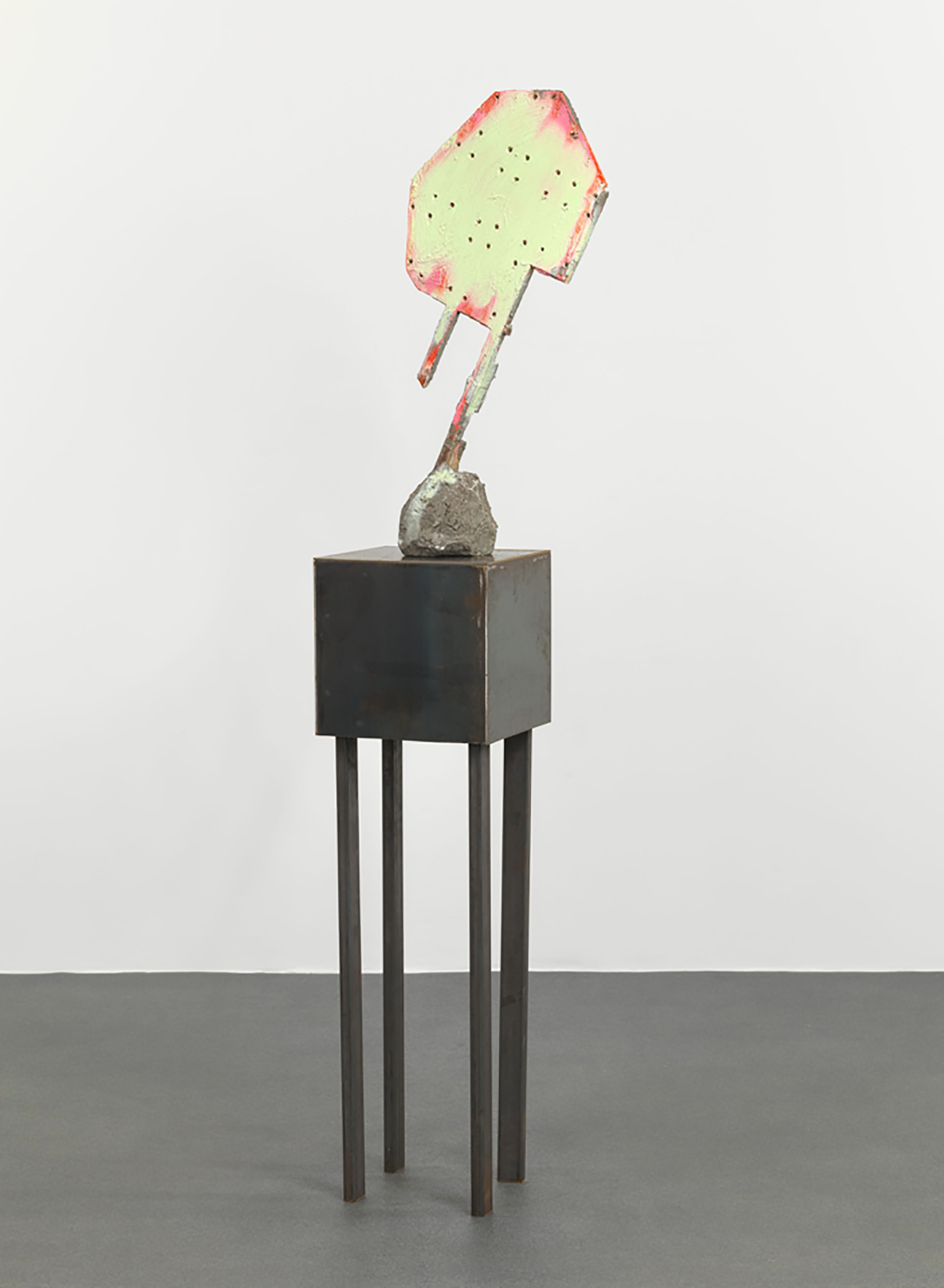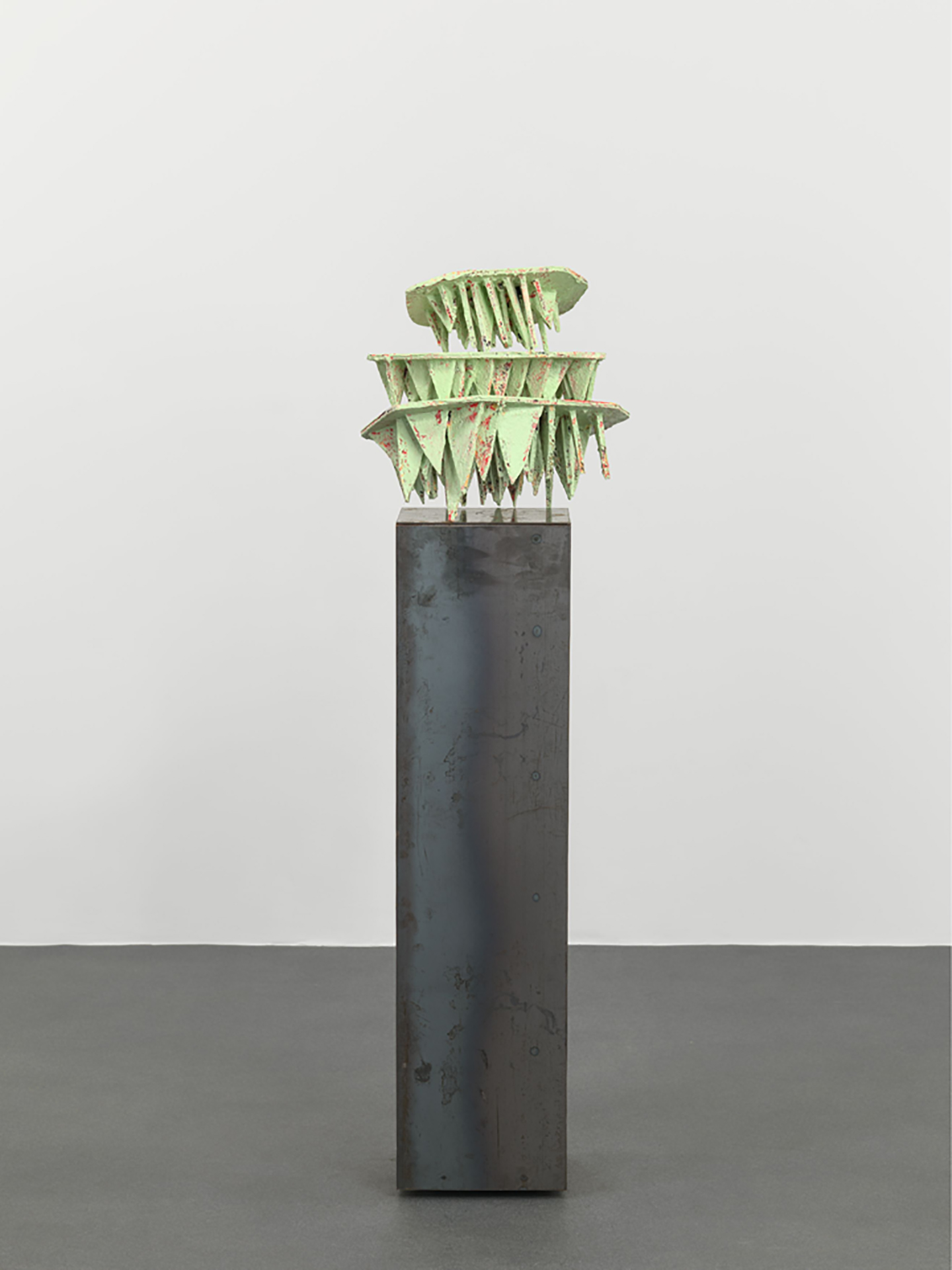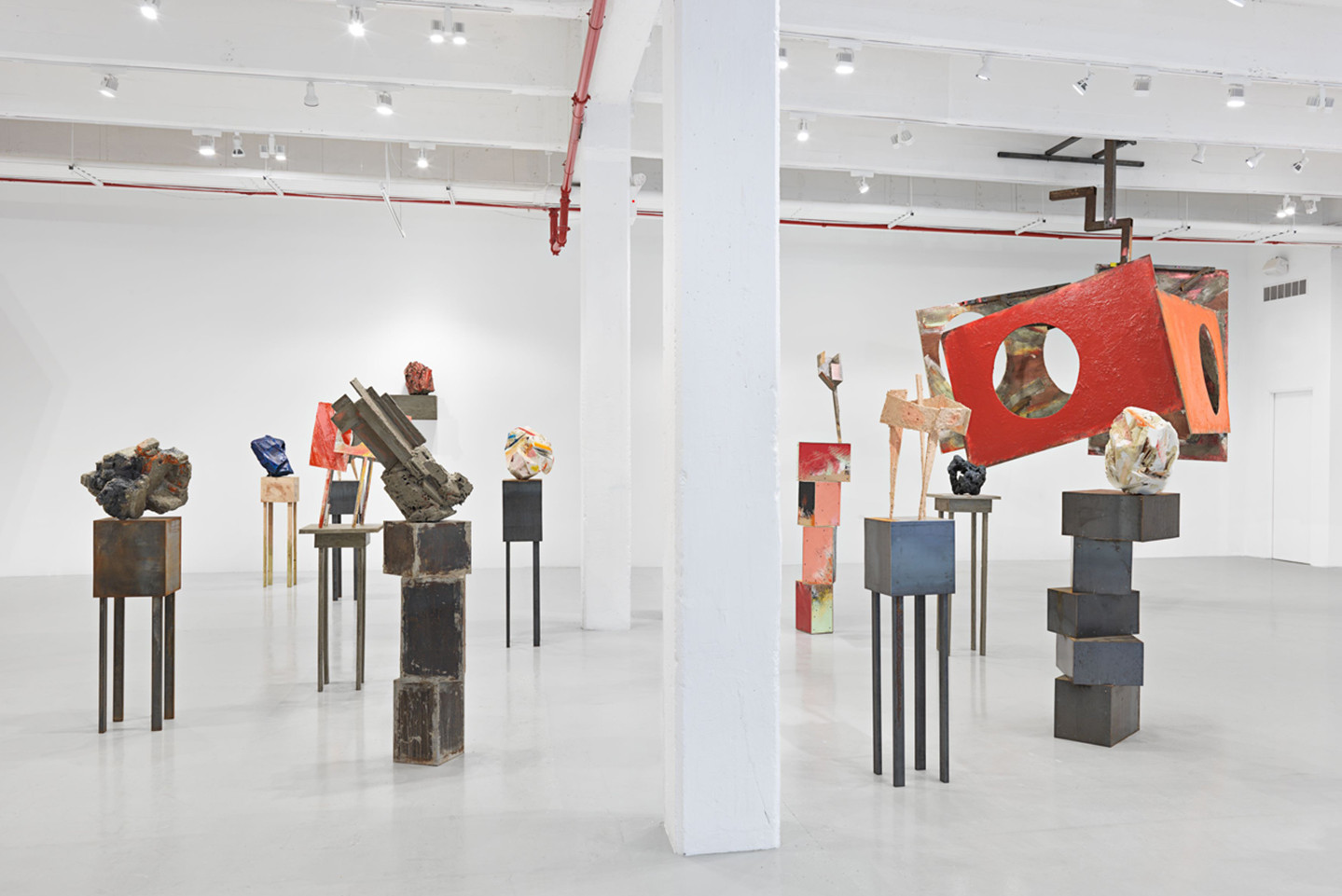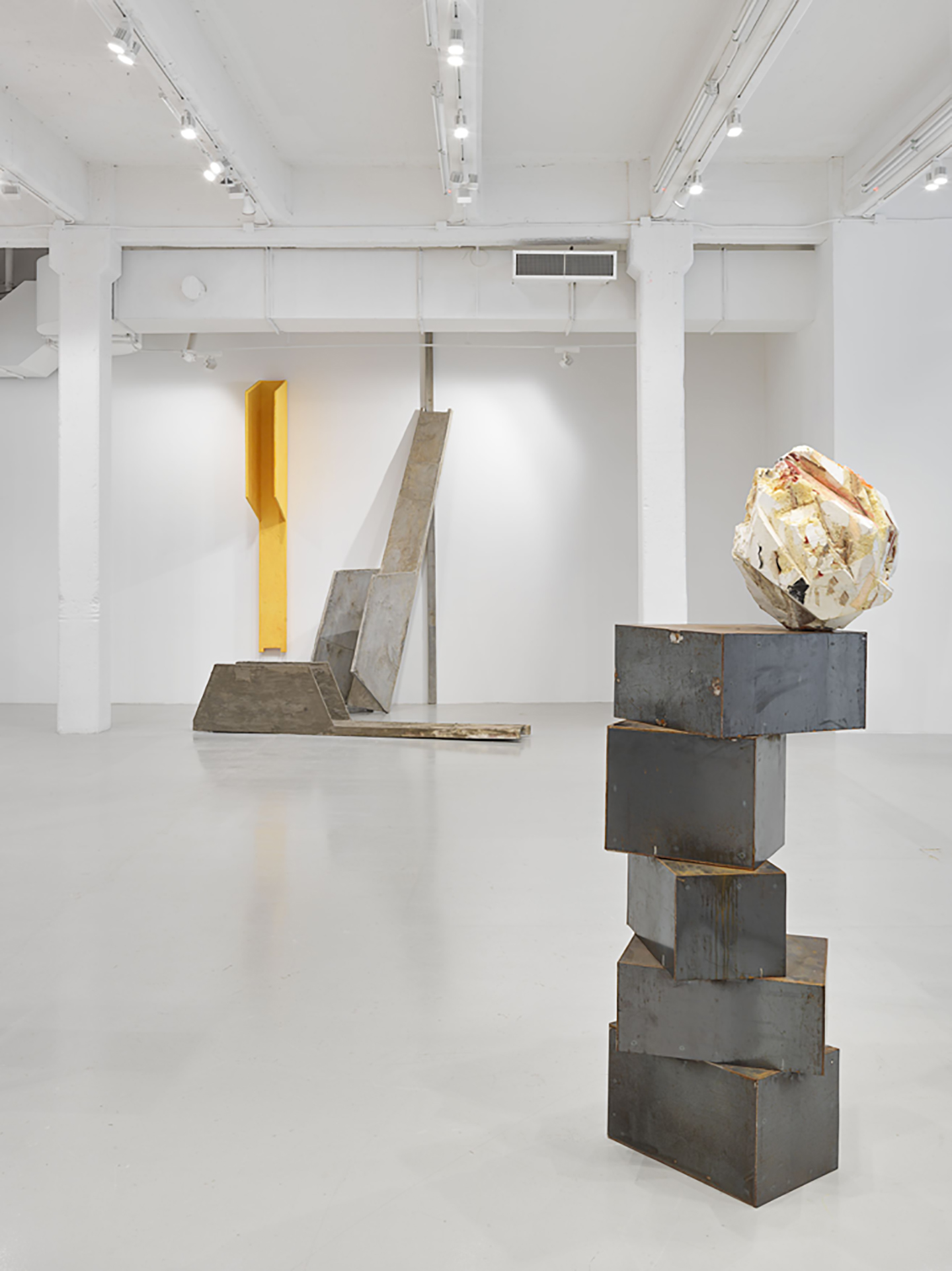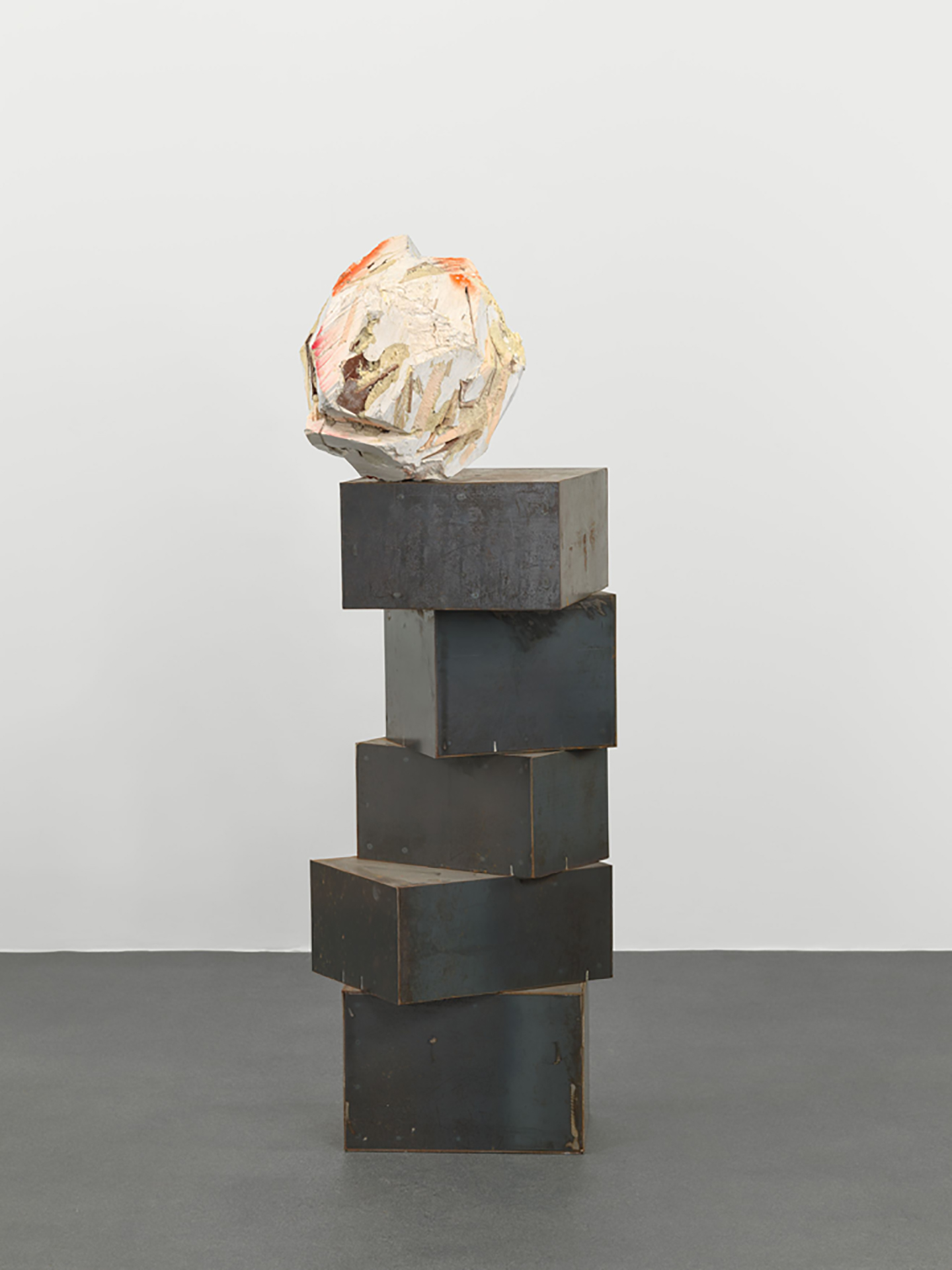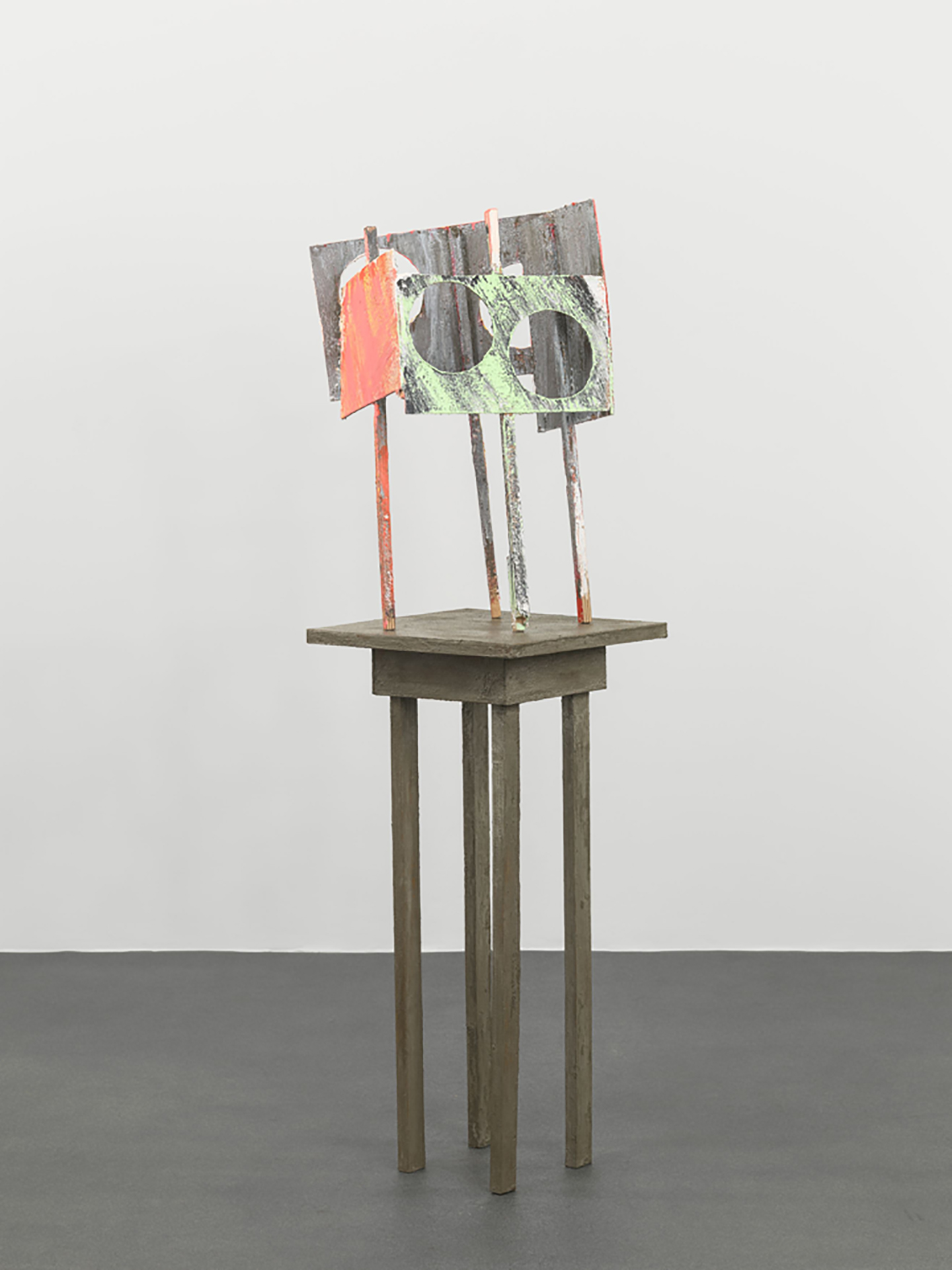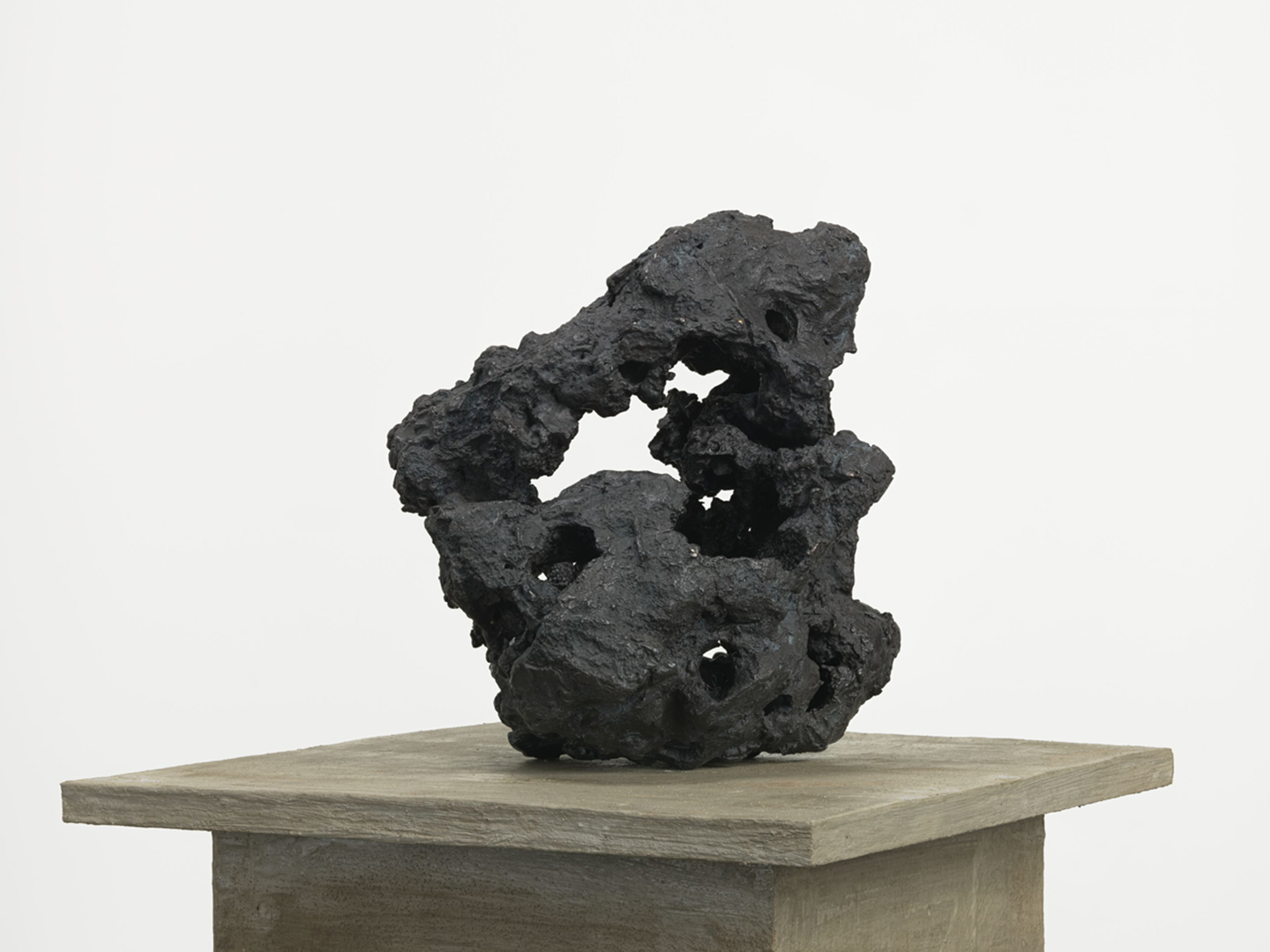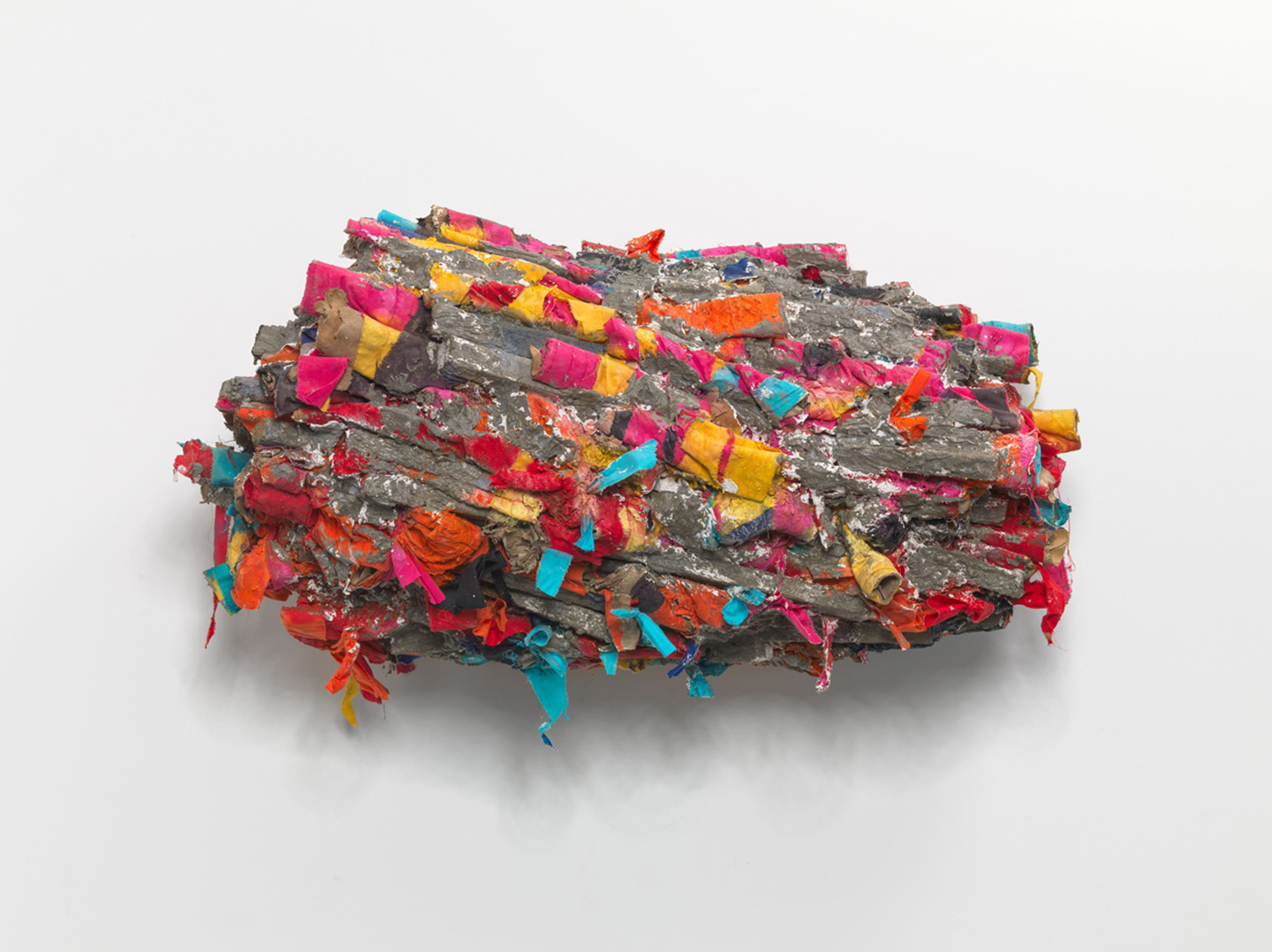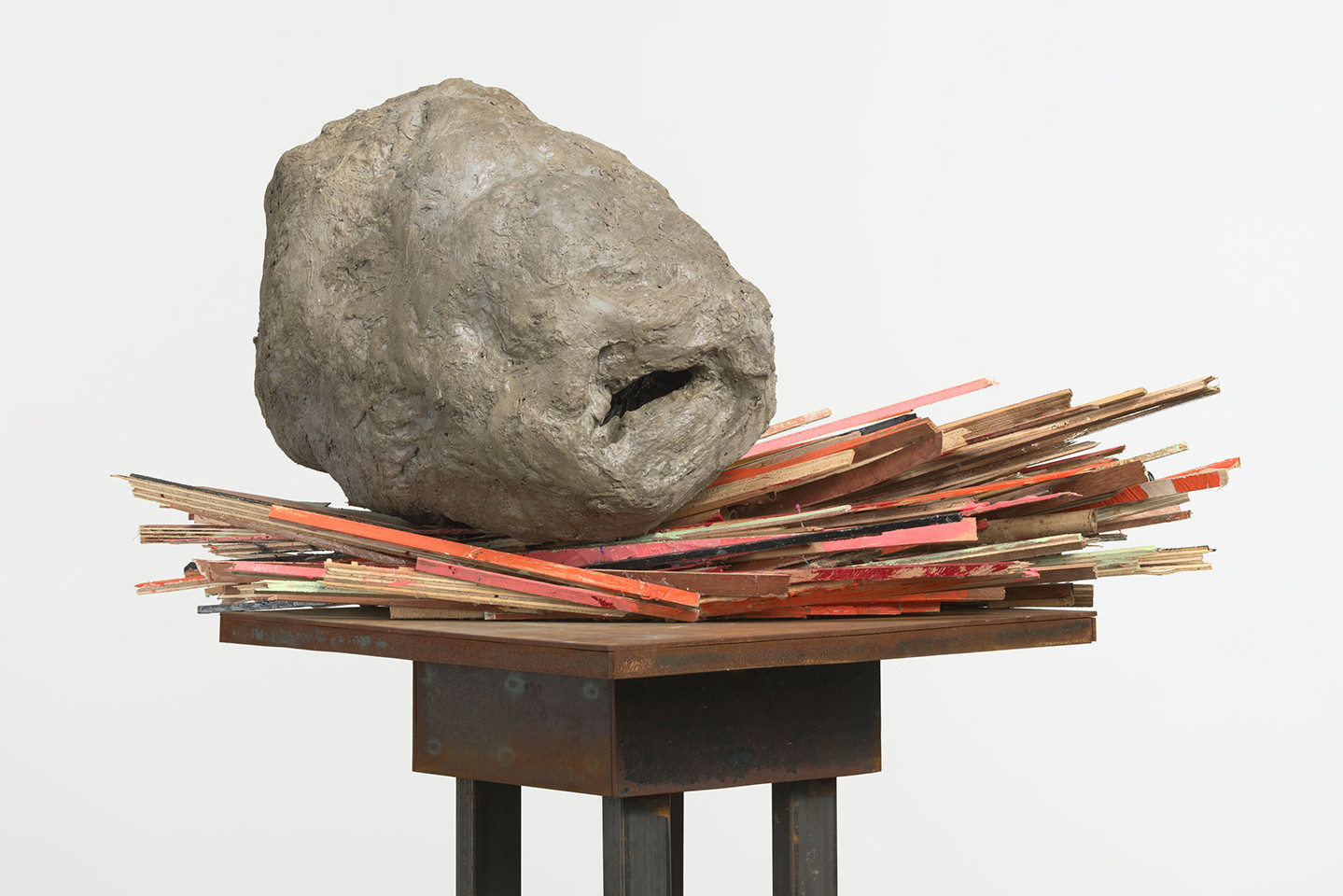 by Louisa Elderton
Giant baubles, balconies, body parts, meteorites, flags, scaffolding, pipes, battering rams, totems: through the years, many similes have been invoked to describe Phyllida Barlow's works. Of course, these are simply springboards into understanding an object, a practice—a means of finding that point of access. Leave your similes at the door, however, because Barlow is most interested in metaphor, an appraisal that speaks to poetry, symbolically drawing out meaning rather than relying on more literal comparisons. This is unsurprising for an artist whose work is as much about space as it is about objects, who brings our bodies into symphony with her works, and encourages the viewer to perform within an environment as much as the art does.

Barlow actuates the whole, so that we too are protagonists who move, think, and feel in relation to her forms. Visitors are simultaneously implicated by her pieces and implicate them: walking around walls to peer into what lies within a grand structure, activating its banal interiority, or looking up at suspended forms, which look back down, seeming to ask where they should rest. We are different physical stuff in a theatrical encounter where A (the object) and B (us) are oddly compatible—channels of hot and cold air combining to affect weather patterns.
When I ducked out of the rain to enter the artist's north London studio, two of her assistants were standing near a massive timber structure, in the midst of problem solving. It wasn't a big problem per se, although as with much of the British artist's work it involved something big—in this case, a large-scale diagonal sculpture slicing through space, soon to be installed at Barlow's exhibition in the new Gabrielle Jungels-Winkler Galleries of London's Royal Academy. What was the issue? Joining the pieces of wood comprising the form's skeleton, which somehow had differing widths, requiring both an aesthetic and an engineering solution for how they might be seamlessly bolted together. Barlow seemed unfazed, emphasizing that it was the external surface that mattered. Not to worry—gaps can be filled.
Which raises the question of intention. What has the artist's intention been following her British Pavilion exhibition Folly at the 2017 Venice Biennale, where colossal works suggested ideas of both silliness and pretense—supposedly risky, foolish forms with an architectural register of no practical purpose. "I think it became very clear after Venice, when I filled the pavilion really tightly, that that was it for a time—where that kind of participation, between the audience and the objects, was as though they were one and the same thing. I hoped that they would get absorbed on equal footing as the work. It was like a sort of crisis: where to now, the end of the road. And I started to think about the single object."
This was spurred on when Barlow heard a radio interview with artist Cosey Fanni Tutti, who was discussing the American soprano singer Barbara Bonney's interest in Mozart—specifically that with Mozart, there is not a single piece of extra flesh on the bone of the composition. It's absolutely lean. No excess anywhere. Everything is extremely precise and meant to be where it is—lots discarded along the way. It sparked curiosity in Barlow, who was fascinated by "that idea that something isn't minimal, but so essential. I started to think about that a lot. When can one object speak for many? What happens when it's a single thing being a whole experience?" Barlow's recent exhibition at Hauser & Wirth in New York at the end of 2018, as well as her upcoming Royal Academy show,1 were informed by this "crossroads," which Barlow saw as "letting go of wanting the experience to be extremely hot blooded." In New York, small-scale single objects occupied space, for example untitled: blue/crushed (2018),
a compressed, uneven sphere of cardboard, paper, and polyurethane foam painted with varying tones of ultramarine, set atop a meter-high timber plinth, or untitled: slope (2018), a pedestal of stacked steel boxes on which a faceted sculpture sloppily coated in cement rests at a diagonal angle.
Their bases mingle and merge with the more palpable sculptures placed upon them, playfully long legs energizing the forms above, also clearly signaling the formal tradition of sculpture at which Barlow pushes and prods—a history respectfully acknowledged with a wink. They seem to ask: What should sculpture do now in relation to what it has always done? Other commonalities between these works are reflected in their titles, which use verbs such as sliced, pressed, holed, folded, and cut, as we imagine the actions used to make their forms. After all, material and gesture are the essentials of any sculpture, the combined elements that bring it into being.
It is how these single objects occupy space without needing another work to offset them that matters to Barlow. "The fact that our eyes can look up means that maybe our body can extend way beyond the physical self over quite a big space. I was wondering: Can an object do the same thing? Can it be seen as needing that amount of space to do what it's doing?" In other words, can the autonomous sculptures extend beyond themselves without either a) being big and actually occupying that space, or b) requiring the viewer's embodied consciousness to acknowledge them? So while her work leading up to Venice posited sculpture using metaphor and association—as Barlow said in an interview with the British Council, "Are they phantoms or premonitions of objects elsewhere in the world?"—these works deconstruct spectacle so that the viewer becomes more of a stalker. The sense of occasion is brought about by the compression of works into the bare bones of a sculptural experience: matter assuming form through actions that resonate, powerfully claiming three dimensions. "As we all know," Barlow concludes, "sculpture isn't just an object. It's the weather, the temperature." We need artists like her to dance so that the rain might eventually come.
[1] Barlow's exhibition cul-de-sac is on view at the Royal Academy, London, from February 23 through June 23, 2019.