ESSAYS Mousse 73
Post-Performance Painting: The Bad, the Worse, the Better… Style as a Weapon
Close
1
2
3
4
5
6
7
8
9
10
11
12
13
14
15
16
17
18
19
20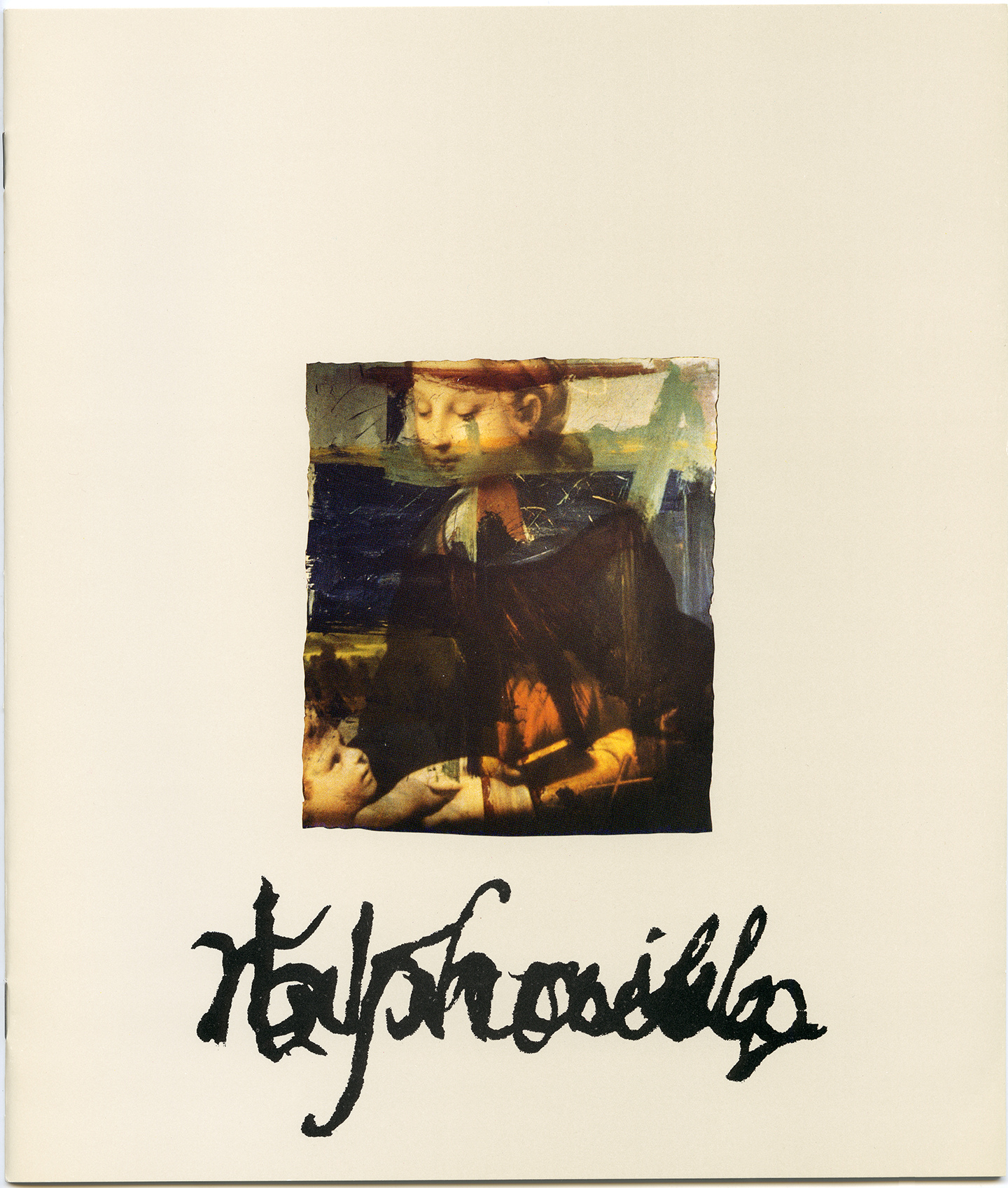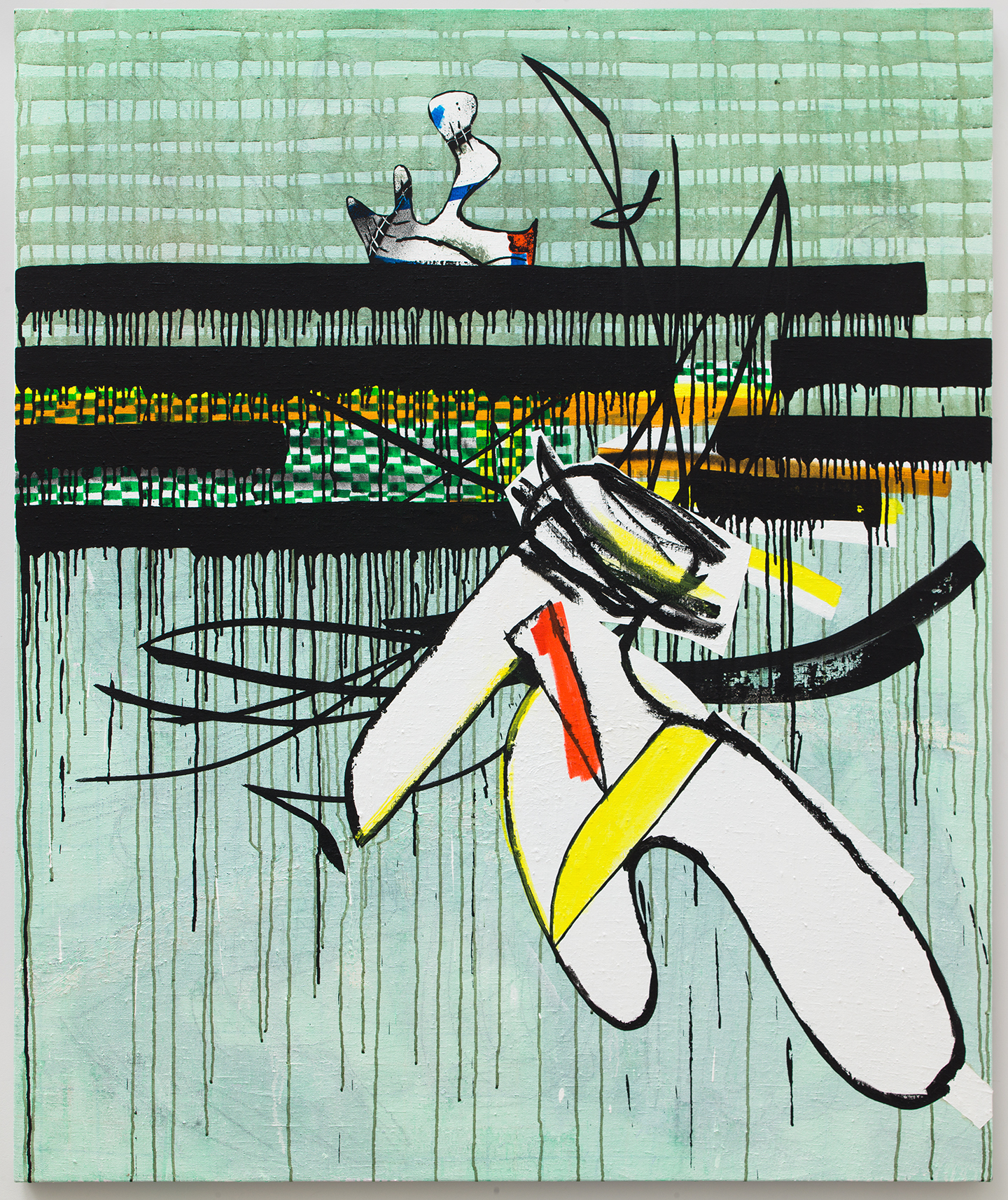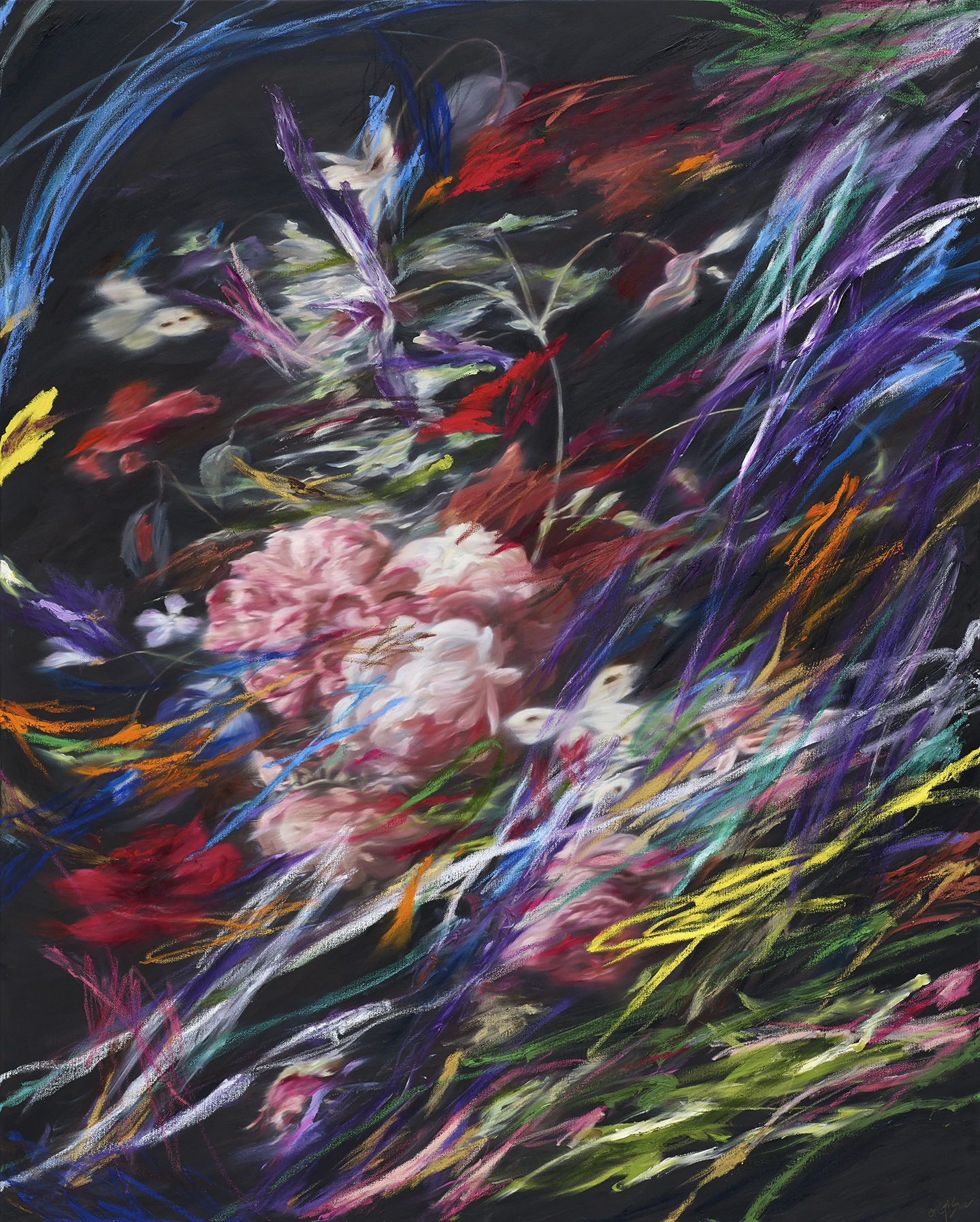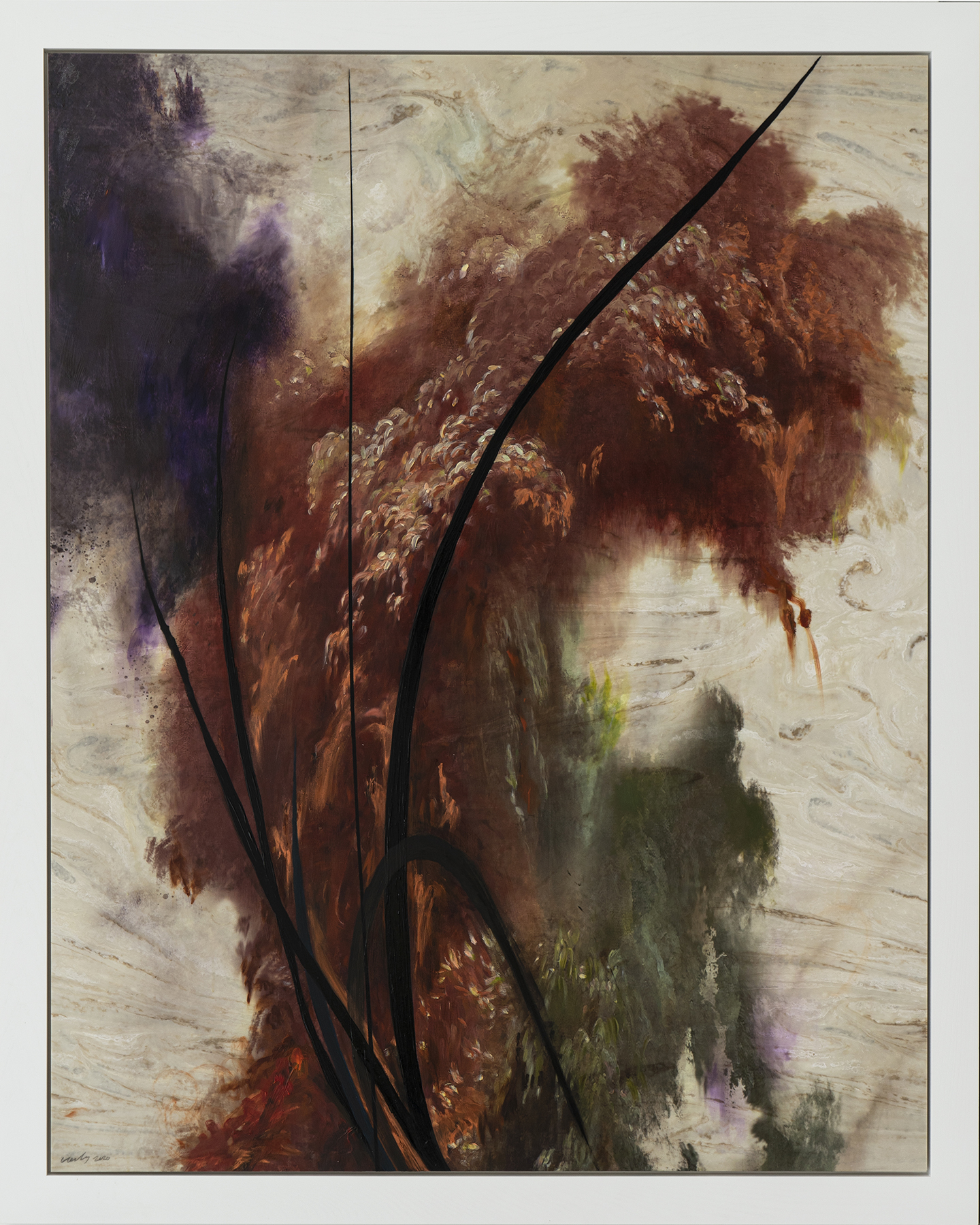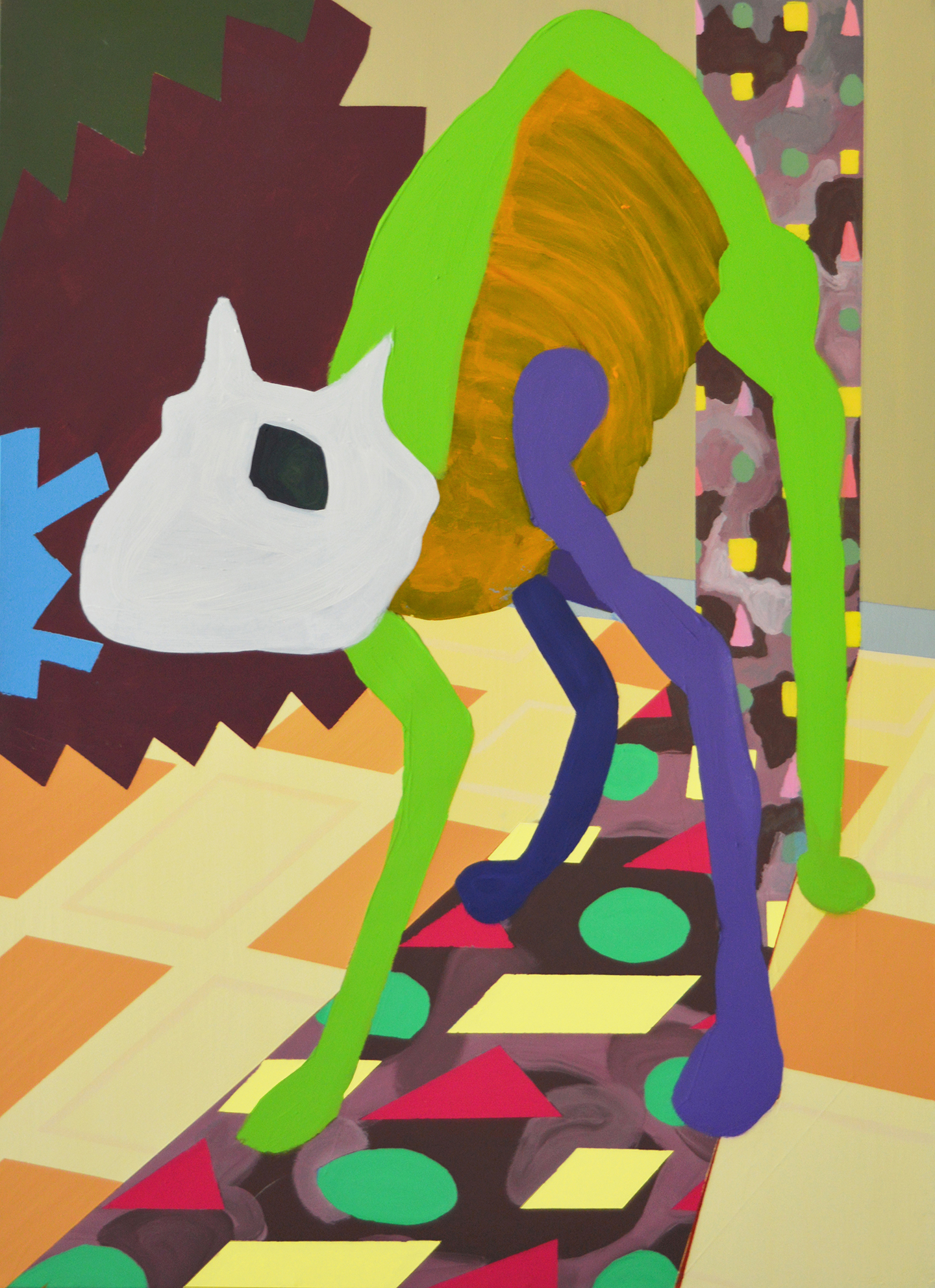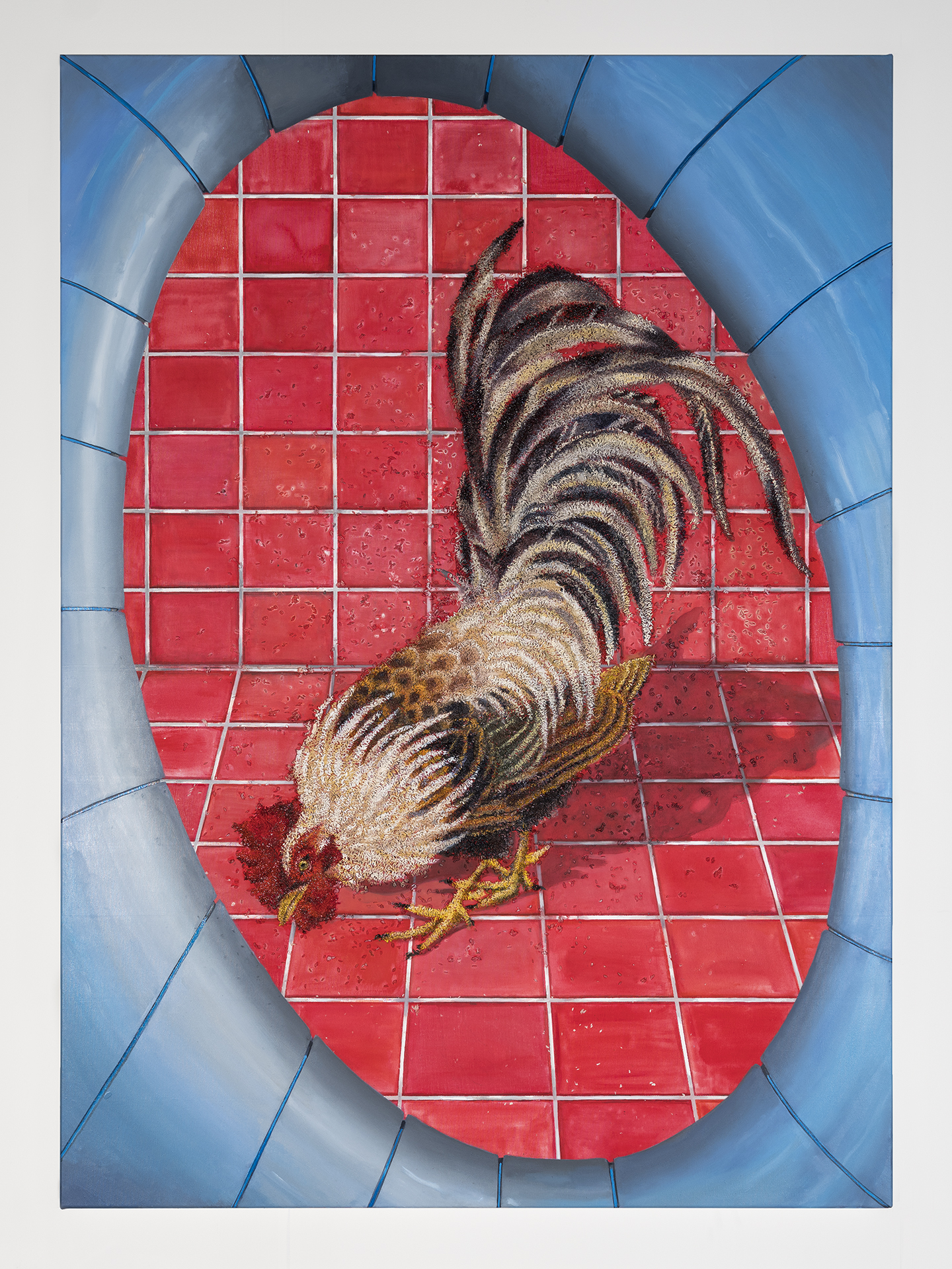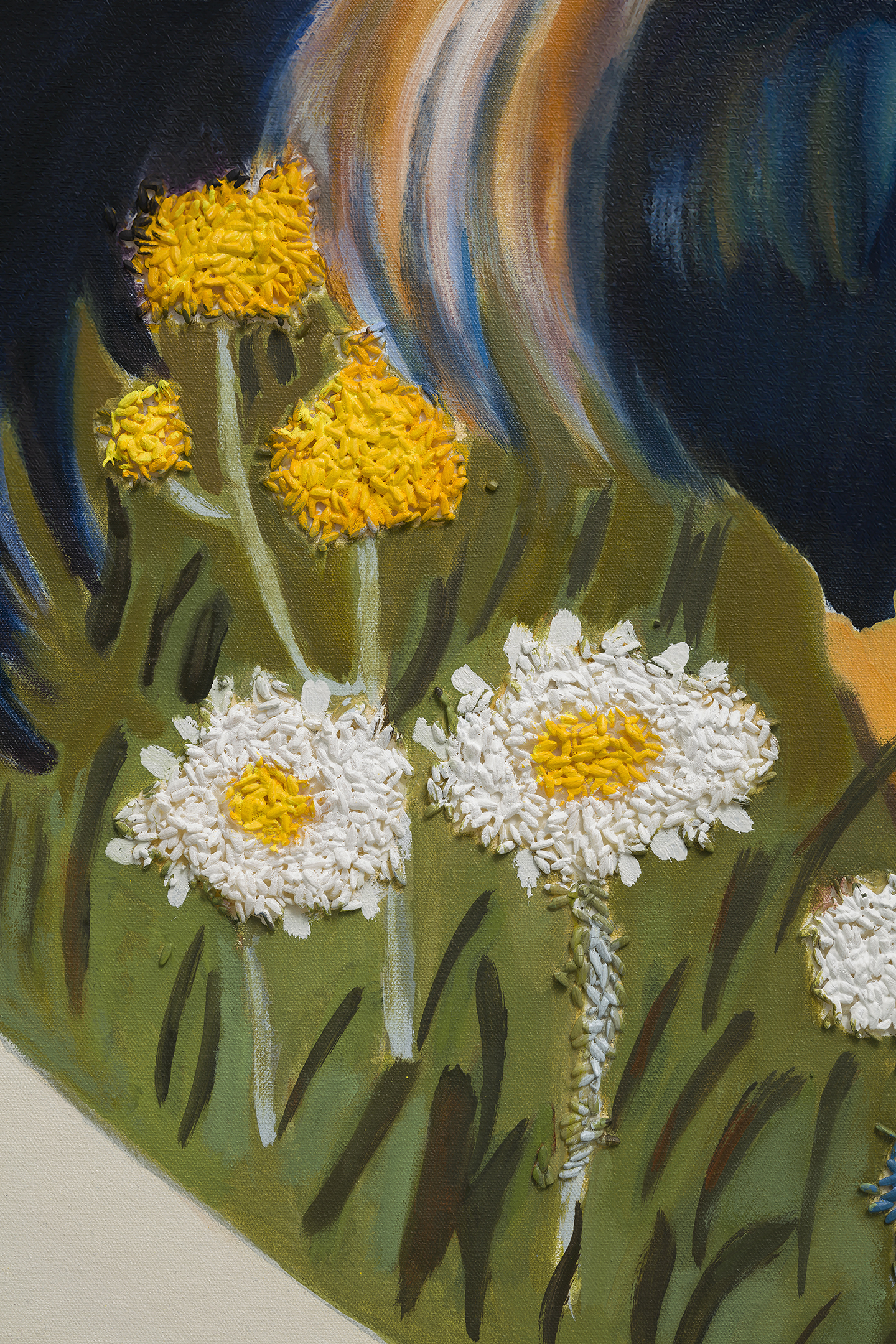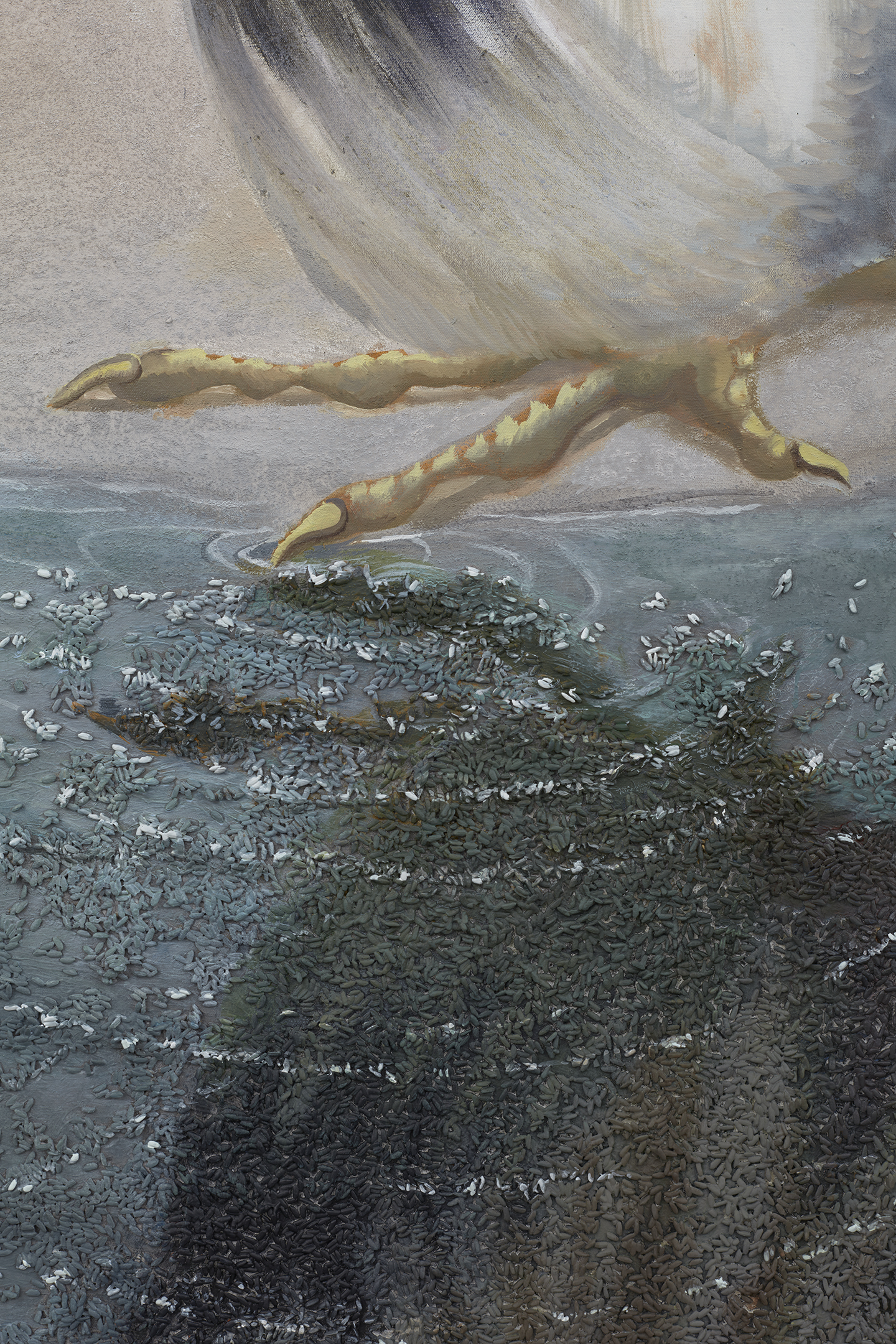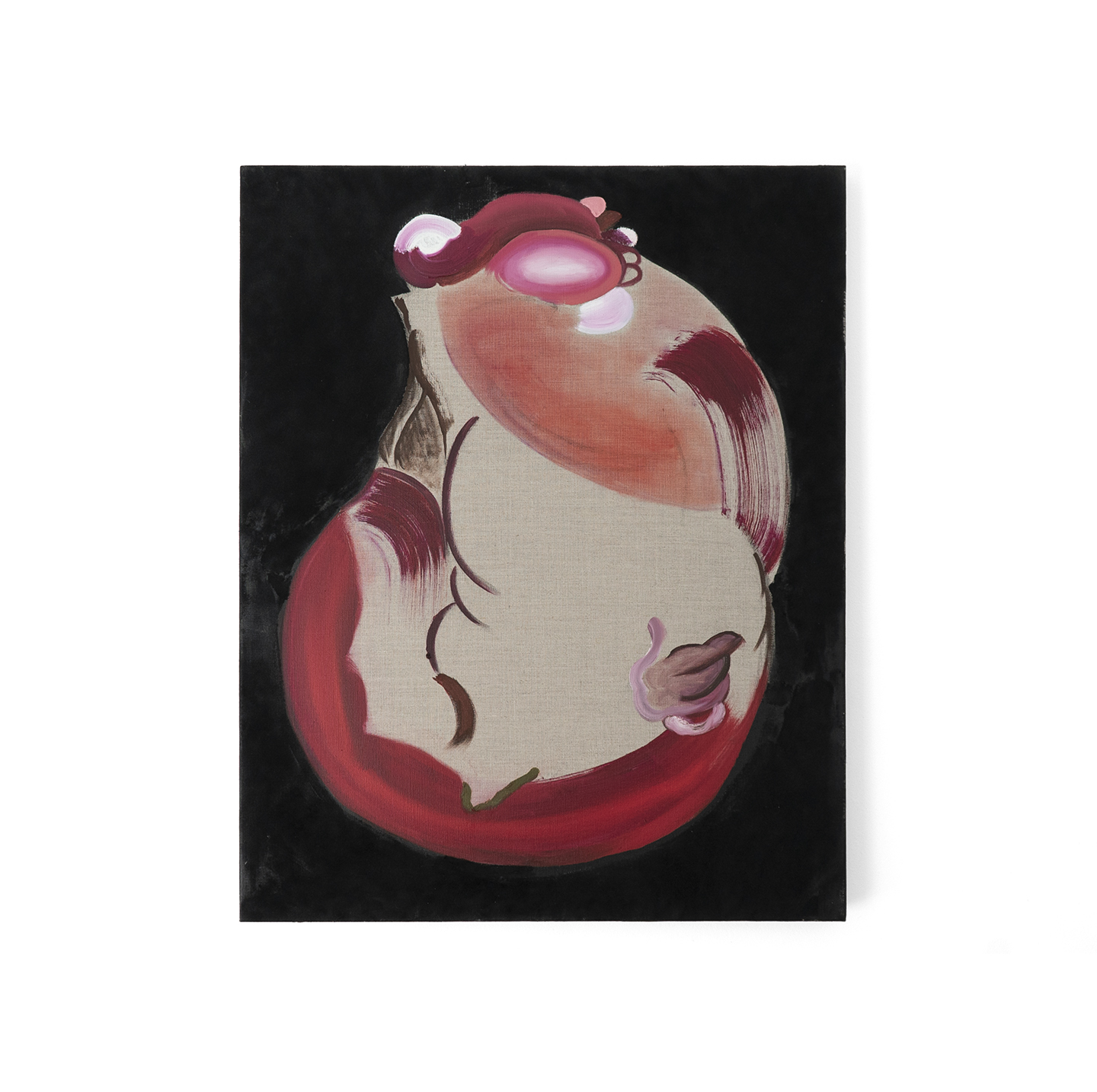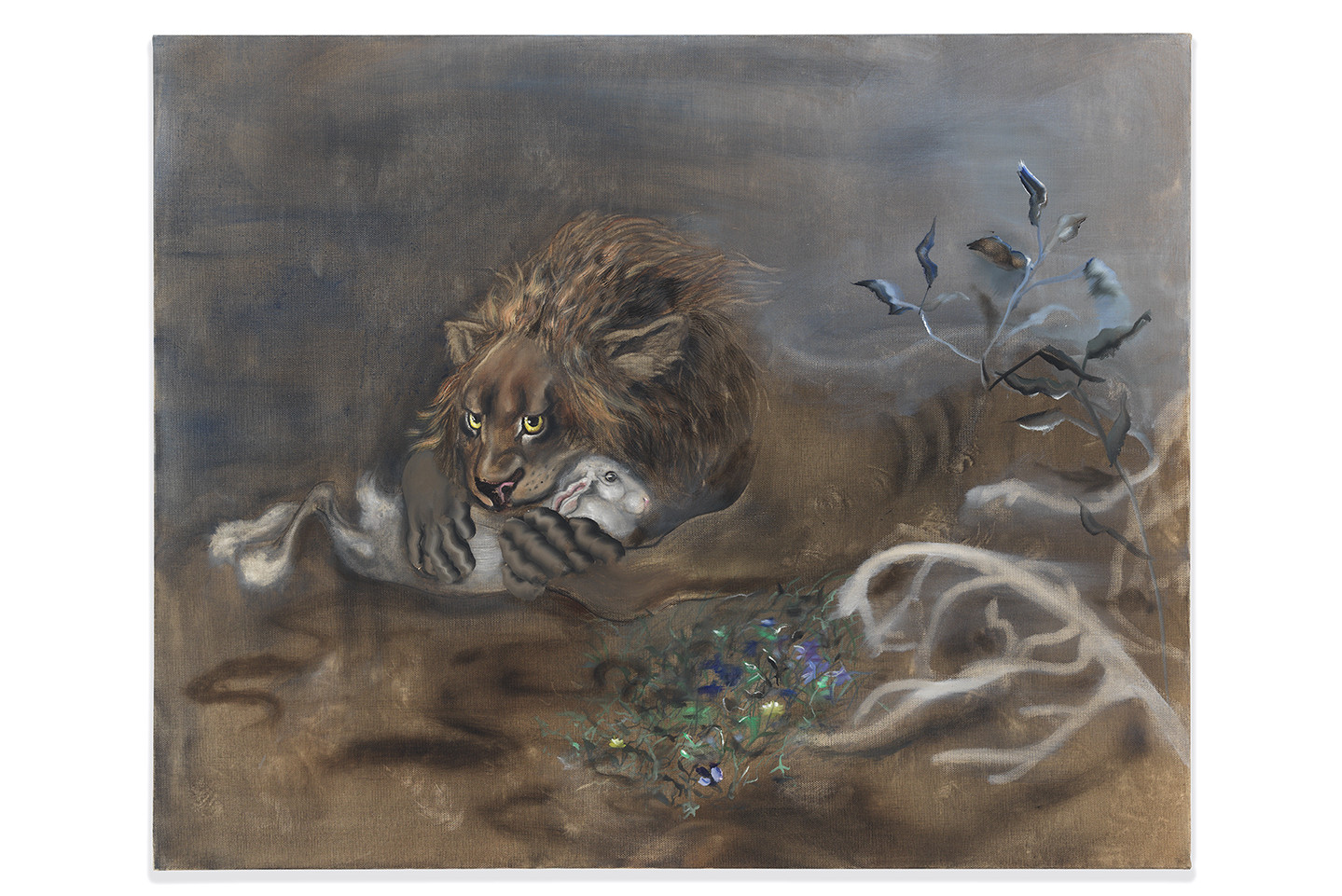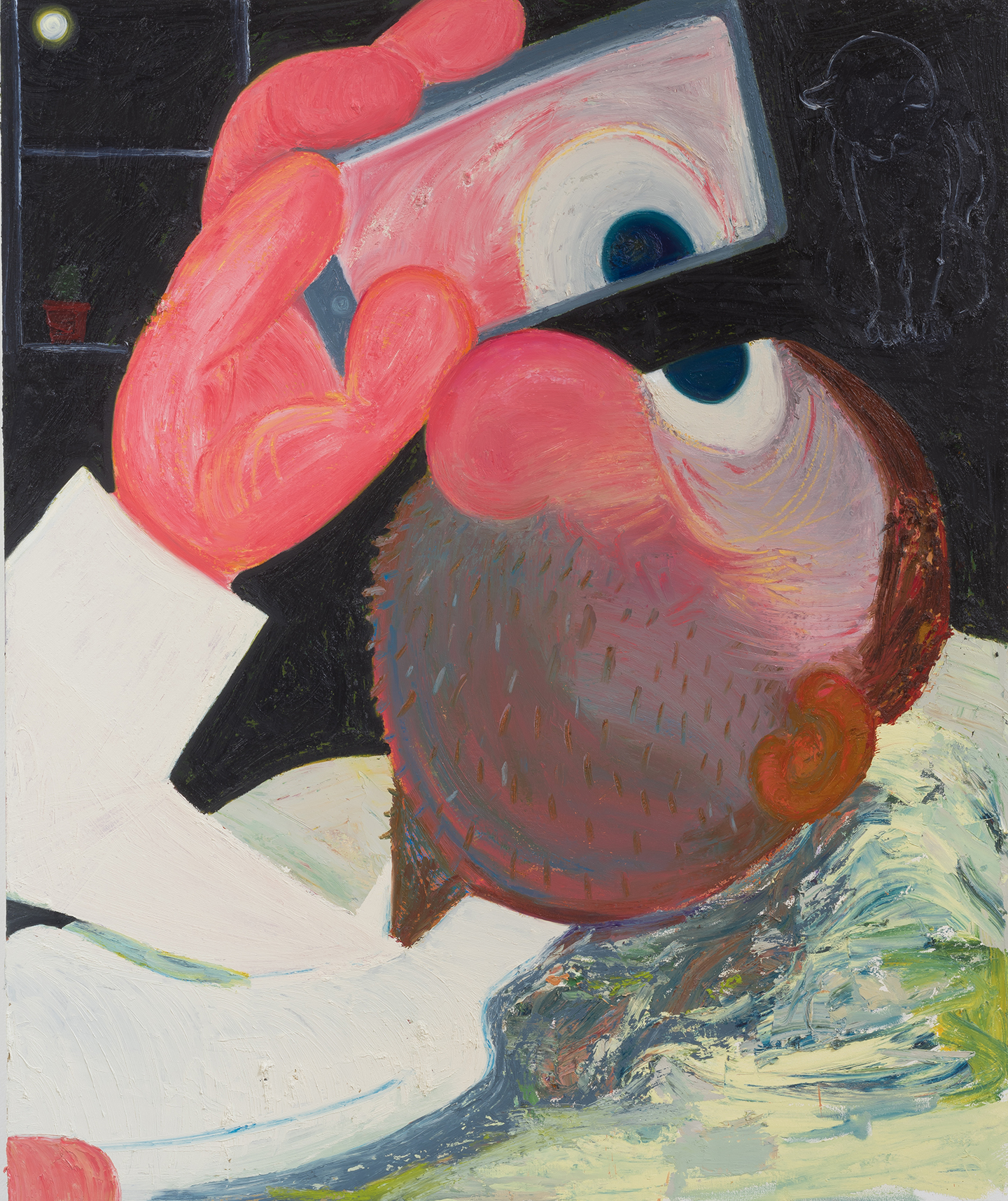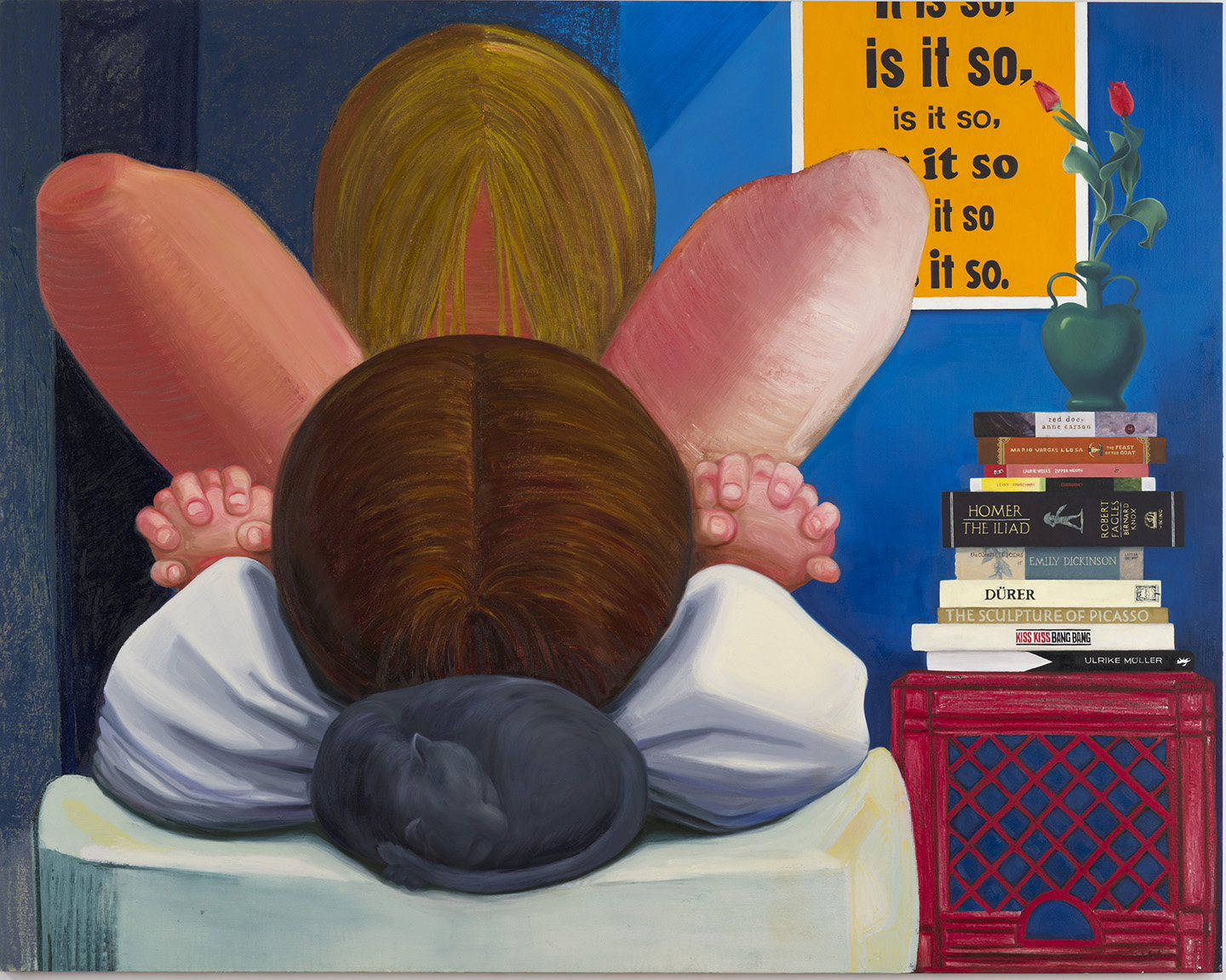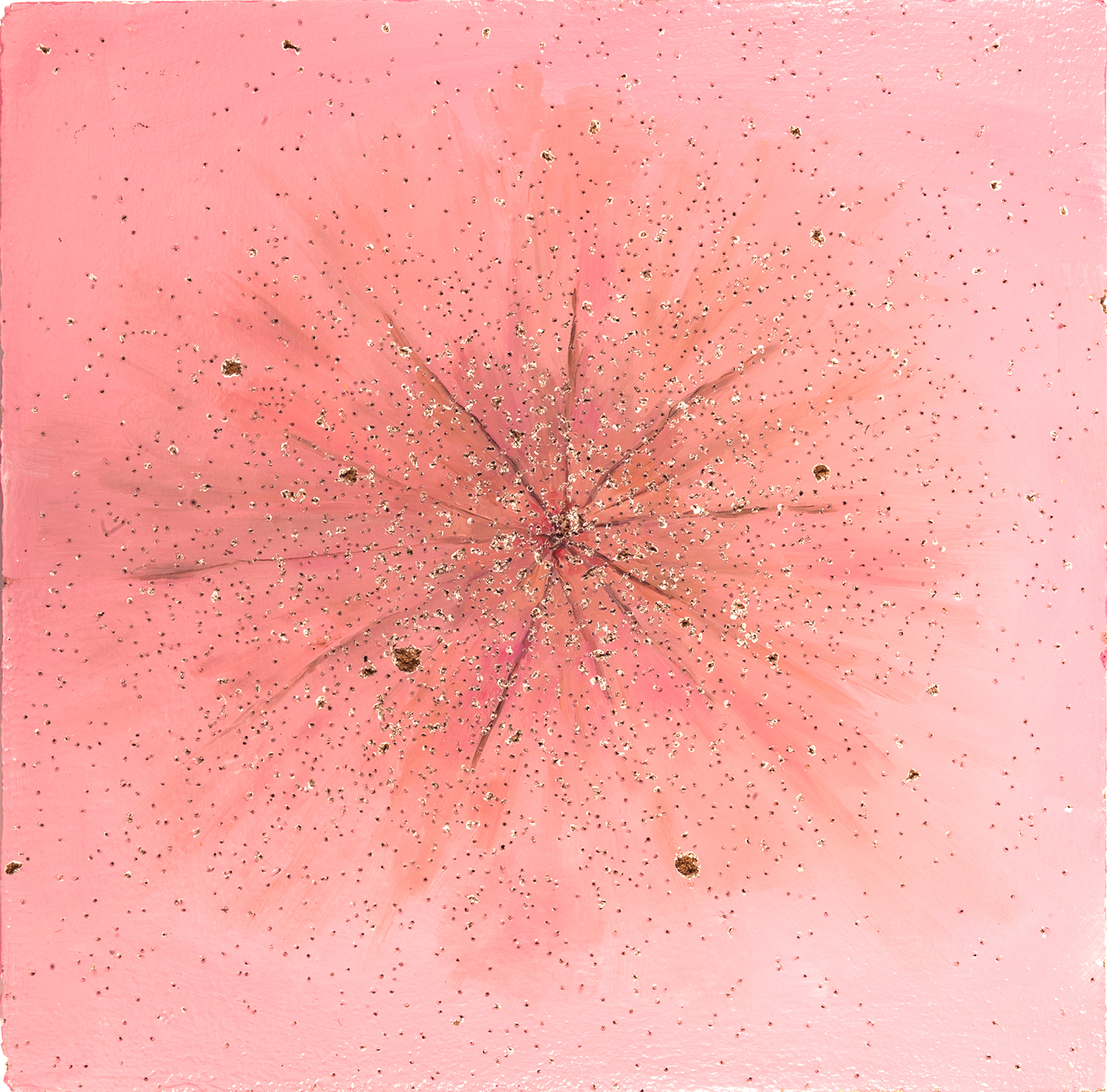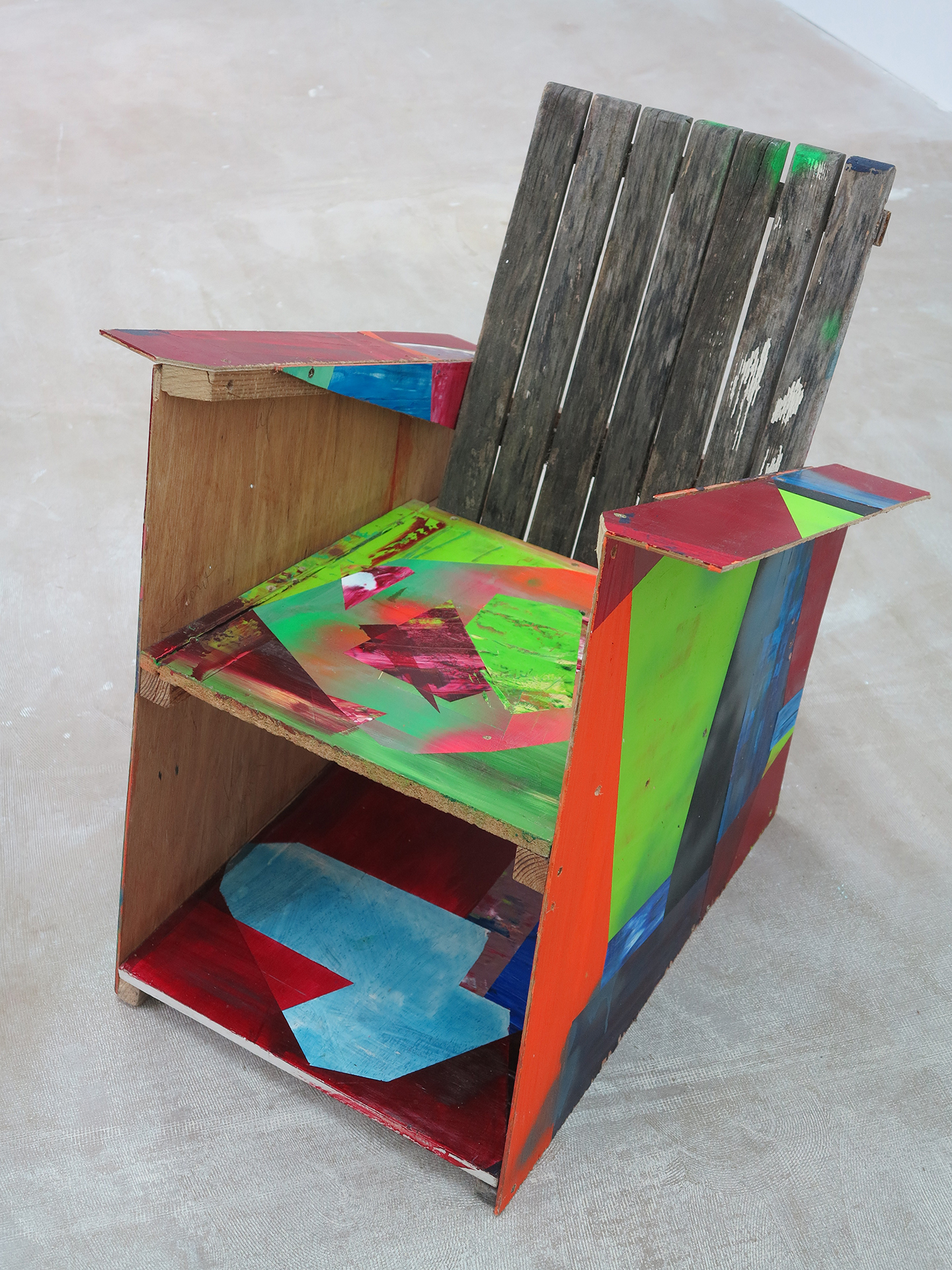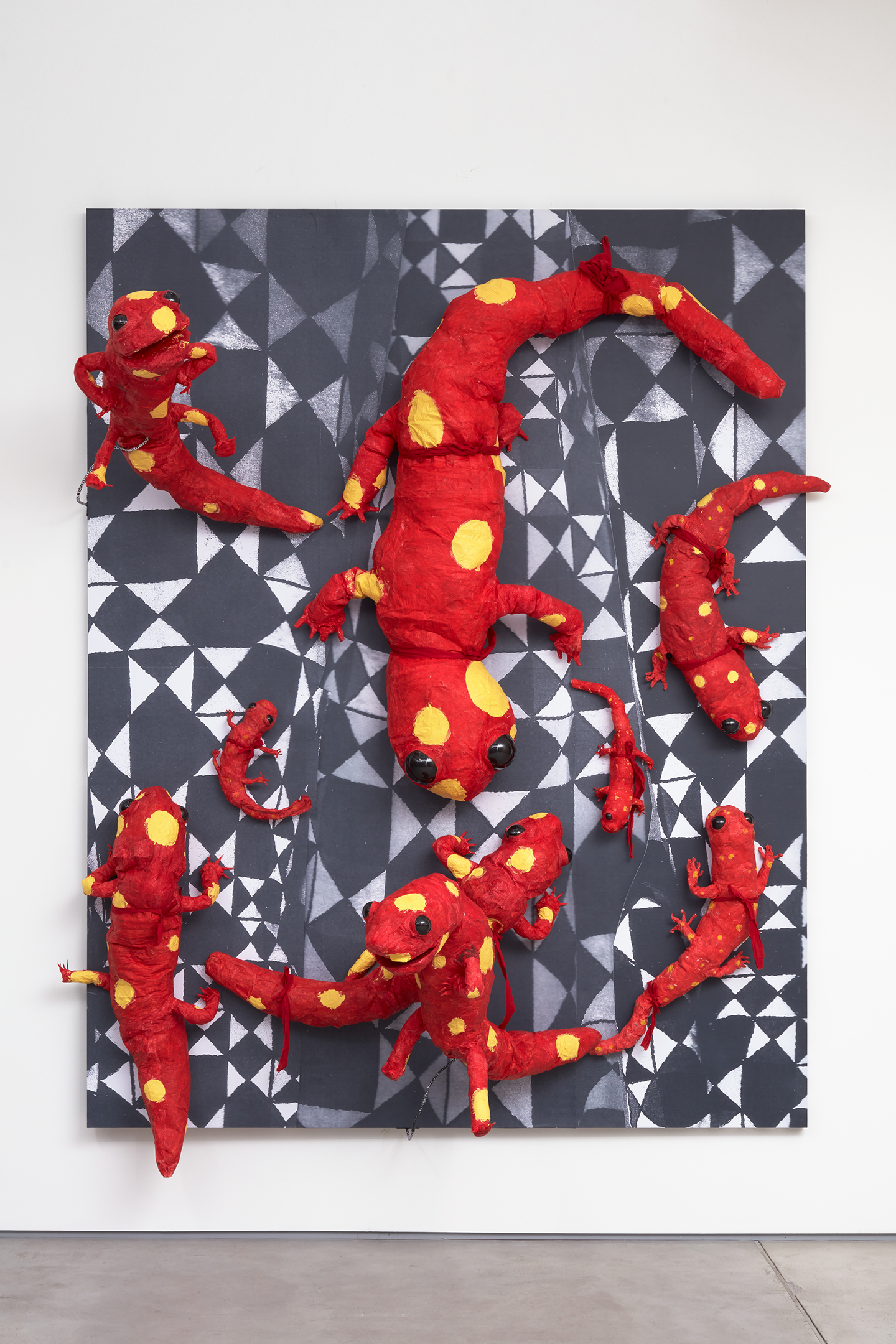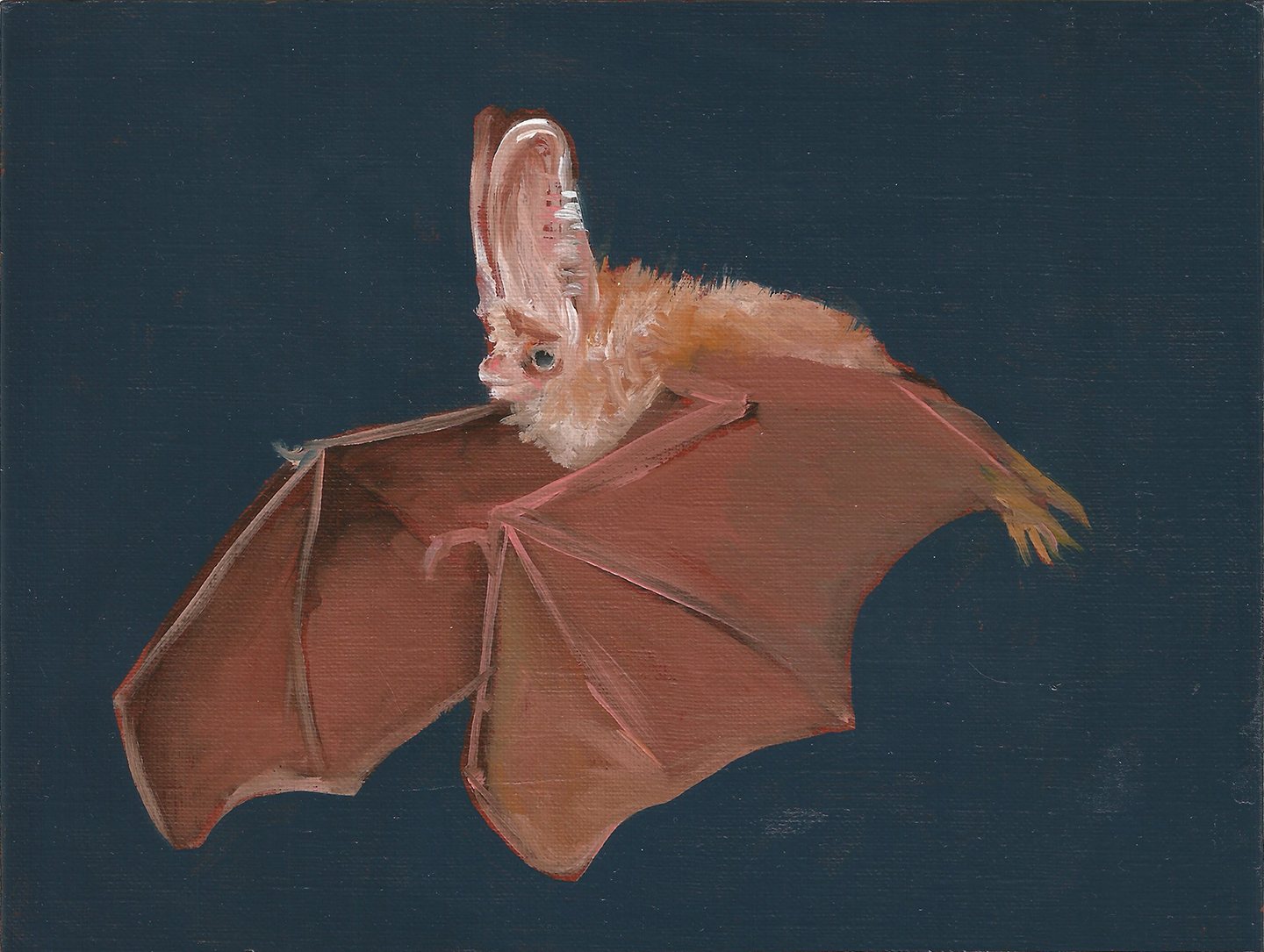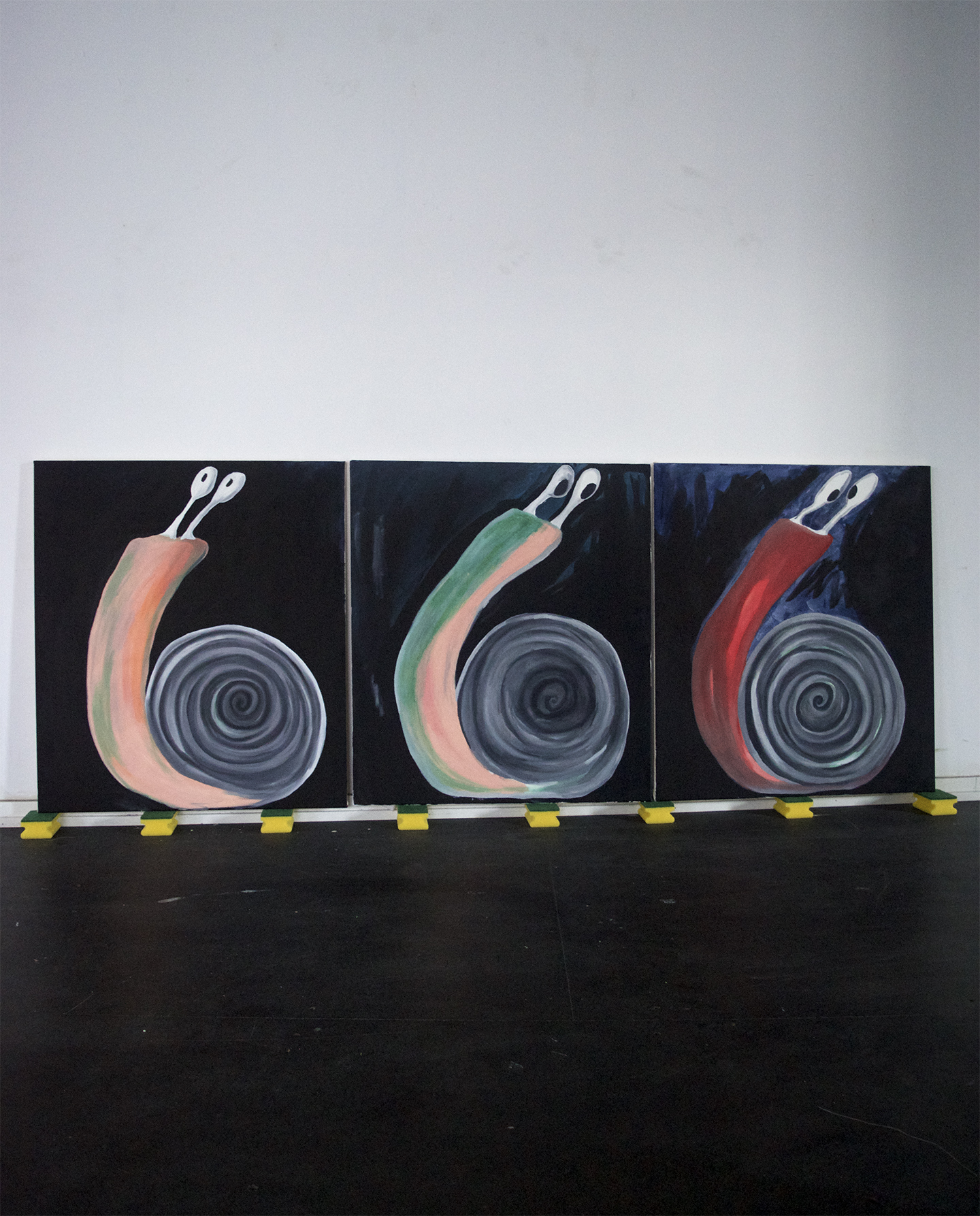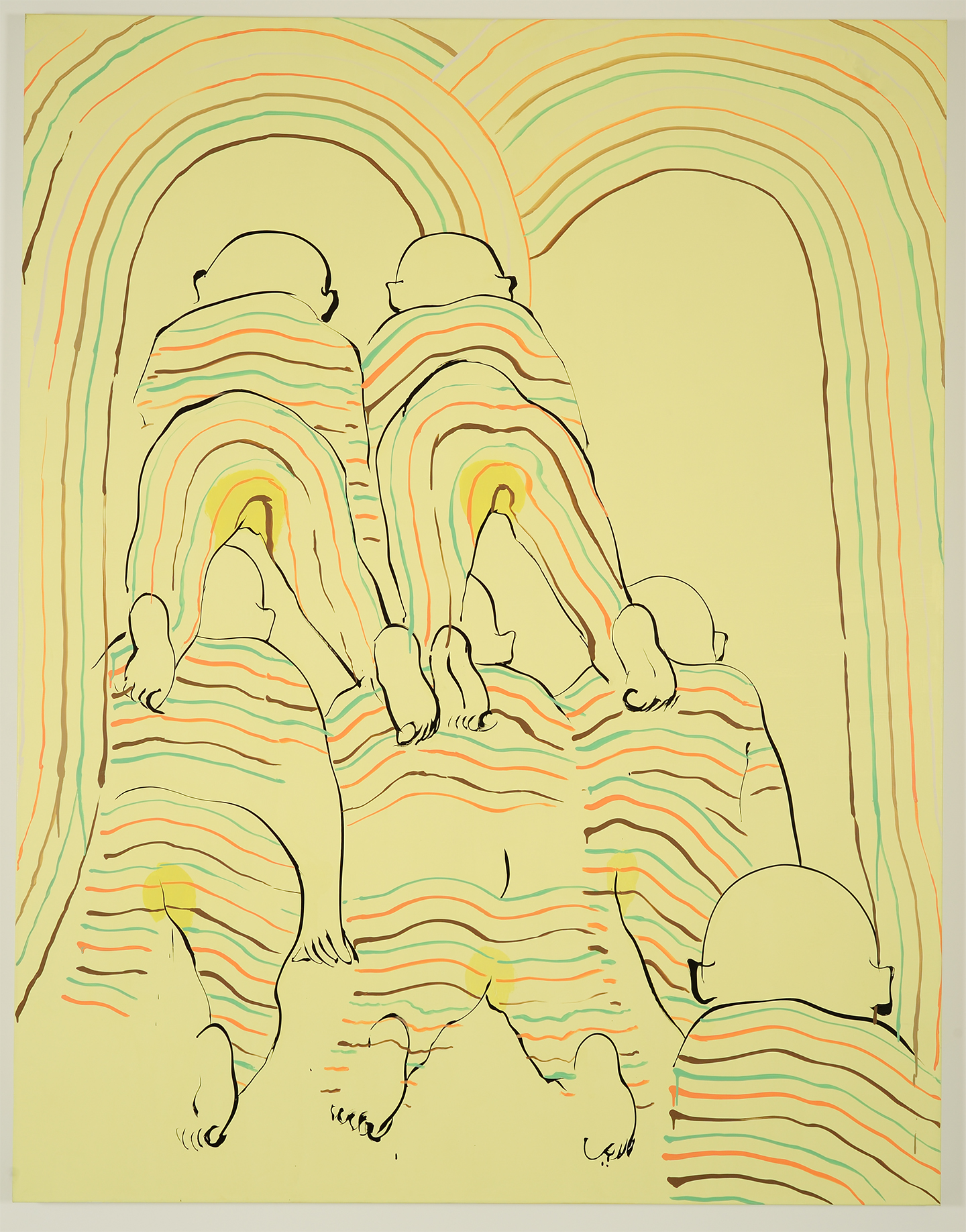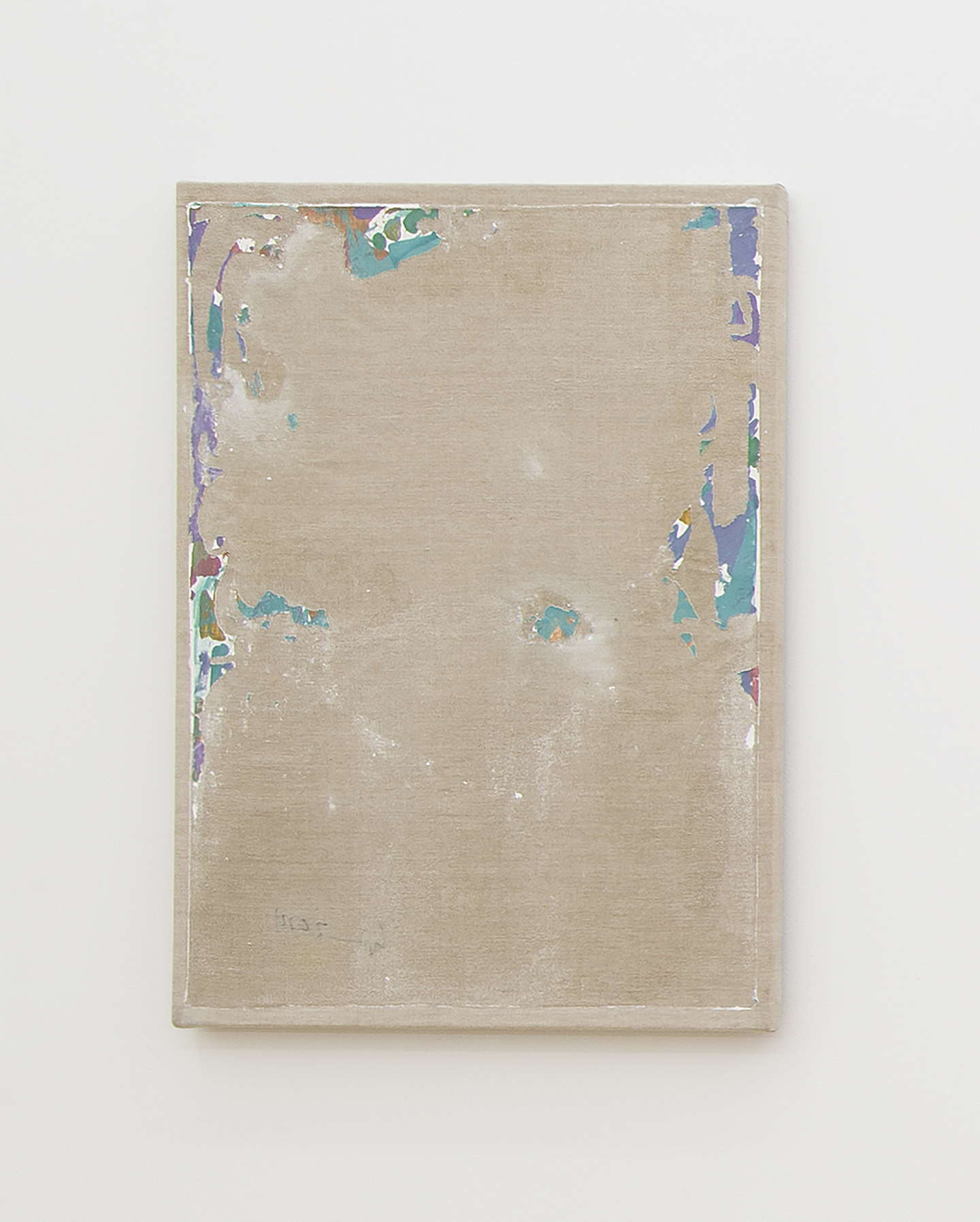 by Marie de Brugerolle
The concept of Post-Performance Future that I first laid out in issue 63 of Mousse dealt with the impact of performance on the visual arts in the twenty-first century.1 I followed it up with an article in Mousse issue 66 positing that Post-Performance Painting exists as a source or destination for performance.2 This third chapter focuses on paintings. The constellation of artists that I address are linked both through their works and through one another: for example, Allison Katz studied with Charline von Heyl, who was close to Martin Kippenberger, whom Andrea Fraser knew as well. I am speaking less about filiations, and more about conjunctions of uses and approaches to painting in a plural, "fucked-up" way.3 My interest is now directed at a generation of artists who have taken a new path regarding certain questions of style and slippages of taste. 

I have discussed with almost all of the artists here the question of "bad taste" and "bad girls" in painting as a genre, attitude, and social position. But above all, what determines their link to Post-Performance is the question of the object produced by or embodying performative acts, while remaining a painting. The issue of how to be a bad girl and a good artist—is it still relevant today? It made sense to start by looking at the works and seeing how most of them attack Modernism, yet also consider it as a patriarchal moment to be investigated. The works considered here were created as paintings, mostly canvas stretched on a frame—a standing panel with a typical frontality at first glance. Yet whether object or subject of the performance, scenic object, "post-consumer" object, accessory, or set, it is also the landscape-stage that goes beyond the classical veduta. Every painting is "always already" a performance, a series of actions. It involves and provokes movements, steps back—actions that are consequences of performance. Performativity of speech acts, of the literal space of the viewer, of random imagery, with a consciousness of painting as non-neutral object, but a critical tool and a liminal field.
This "in-between" space which is that of "no taste," of "bad taste," but also of a multiplicity of styles, is at the heart of the plurality (Charline von Heyl, Allison Katz, Manon Vargas). It is also a place for a conversation between painting and audience: painting as a scenic object (Charlie Hamish Jeffery), as a relation of glances (Lynette Yiadom-Boakye), or as the remnant of a story (Lucas Ajemian). Sometimes it is a suspicious beauty, no longer the ideal of a flat, symmetrical, quiet, balanced model, but a distorted and ambiguous one (Autumn Ramsey, Allison Katz, Pui Tiffany Chow), which is a way to break the uniqueness of the grand maniera (Lynette Yiadom-Boakye, Gigisue), or to create new languages (Hatice Pinarbasi) and new spaces (Monster Chetwynd). These new paths are critical because they don't rely on one direction but break the canonization process of fashion, market, and post-internet values. They are definitely not images, not flat, not screen.
A CRITIQUE OF PAINTING AS INSTITUTION:
DEFIANT BEAUTY
Andrea Fraser's first published work was an edition combining reproductions of Madonna and Child paintings by Raphael with details from Willem de Kooning's Woman 1 (1950–52). The materials were taken from a corpus of pictures and texts purchased at the bookshop of the Metropolitan Museum of Art, New York. Overprinting processes and excerpts of texts create a sort of storyboard: it is a reenactment, an action of bringing the past forward through the collision of two ways of figuring woman—by image and by discourse. The palimpsest reveals the violence done to women's representations both through the canonization of their archetypes—"as beautiful as a Madonna by Raphael"—and by the Abstract Expressionist painter's distortion of female bodies: big eyes, big tits, wide hips. By reprinting types of catalogue texts, Fraser points to the alien roots of a historical discourse about the "ideal woman: facility, naturalness, sweetness, grace, ideal beauty [. . .] Shattered perspective forces this writhing figure encapsulated by the firmly stated gunwales, into the viewer's space. This eddying water, echoed in the light-dappled figure, introduces a kinetic sensation. The splayed open legs, the grimacing mask, the plump figure, augmented by the waters rhythm, increases the sexual suggestion of these figures."⁴
Inverting modernist affirmations is also at stake in Charline von Heyl's work. The artist "reenacts" structural parts of historical icons. De Kooning's slipping glimpser is appropriated and distorted by the peripheral gaze triggered by her work. She returns the passive frontal attitude by asking the viewer to turn back to the painting. Twisting the torso toward the large iridescent colors demands a bodily action. Her works could also be seen as a series of reinterpretations and palimpsests from art historical paintings and her own reuse of templates. From "sleeping beauty" to "sliding images" and "slipping looks," the sublime is less an Übersicht (above- or over-view) vision than a peripheral moving act. Von Heyl wants to activate the viewer. Her use of "interference" paint, as she calls it, creates a vibration that multiplies the shapes, and thereby reveals that style is not separated from idea, but a structural tool. Playing with the fragments and cut-ups of painted-shaped motifs, enlarged and superimposed on a grid that is by contrast made from strips of horizontal lines, she alters what Modernism had kept strictly separate. The purity of abstraction is denied by the interference of surfaces, both of the painting and of the space. The viewer is the modulator of these interweavings. Style is a question not of adjustment of lines and balance, but of construction of a space, one that is layered, and not isolated from its environment. It is structurally linked to transferring the question of style from manner to desire. Von Heyl is not copying and pasting, she is not sampling others. She creates her own space, which is dealing with the aftereffects of style: it is Post-Performance Painting. The proportions of her canvas put the observer in a literal space, activated by their pace, and they are moved by each other. The viewer becomes a mapping of the painting. Long Swim Home, Girl (2019) is exemplary of this attitude. 
The Korean artist Gigisue also takes a critical look at the ancient masculine hegemony and tradition, combining the traditional European use of flowers in still life with the traditional Korean landscape. Her painting Father Still Life 48 (2020) depicts delicate flowers taken from European vanitas, subsequently scratched, as in an act of rebellion. The "broken flowers" are crossed out, like lipstick boldly whipped onto a face. The symbolic exchange echoes in the mourning figures of Fatherland Spirit Mountain (2020), a mixed-media work addressing questions of both scale and symbol. Each figure is a ceramic or crystal painted element popping out of the stage set. Their ambiguity stands in mixing these fragments with the delicate kaolinite colors. From afar, the works look like a flower field. Closer, they resemble small funeral statues representing former slaves, placed in the grave with the master. It is simultaneously a tribute to a Father and a distancing from patriarchy.
These in turn respond to Cody Choi's Noblesse Hybridige #42520625 (2020), a mingling of Rococo French and Korean landscapes. The artist's work links performance to sculpture, musical props, and painting as a weapon. All share a critical use of scale and style as repressed and authorized figures: it is a question of how a simple line of paint gets the sexual energy of a plant, rather than represent it by a flow of brushstrokes. Choi studied with Mike Kelley, and was one of the first artists to speak about the hyphenated condition, as "Korean-American." He subsequently moved back to Korea and from there participates actively in the international scene through works that critique colonization specifically through their aesthetic style. To hybridize paintings from the eighteenth century is to question the moment in history where Enlightenment and universalism were parallel to economic exchanges strategies. Painting today can be a critical weapon when it reverses the flat screens of continuous snapshots and fake events, allowing one to assume that painting can uncover what has been covered.
ALTERNATING IMAGE, ALTERNATING STORIES,
MANY STYLES AS A STYLE
Manon Vargas's work deals with Post-Performance Painting, interweaving snapshots, collages, and animal studies, and playing with different kinds of focus. It is not a collage but a furious collection. She knows very well and plays with computer game groups, whose strategies she appropriates. The tension she produces in the field of painting diffracts it from the outside, makes it lose its autonomy. As Modernism refracted anything and incorporated it as a "subject of painting," Vargas diffracts the painting, which becomes porous to non-picturesque object (i.e. the format, texture, and shape of painting is affected and modified by exogenous practices). Bug (2020) is worth as much as the indicative arrows on computer screens, or the red dots in google map; the window frames of the Modernist grid appear behind the cow in Marguerite (2020); and the simple shapes (circles, triangles, squares) of the ground under her Halloween's Cat (2020) are never isolated. In this, she doesn't translate into painting the world around her, but modifies the pictorial act by its other relations. Painting is collecting, finding heterogeneous sources, outsourcing, diving for colors in larger palettes, deceiving our attempts toward a unique, immediate satisfaction of taste. From the junkyards of our visual culture, she breaks the bad fate: painting is not only a flat surface. Suspension of disbelief is a secondhand exercise, not given at first, ready to swallow. Video games, animality, and cinema are elements that put in crisis Vargas's knowledge of painting, replayed in each piece. Exogenous practices that bring into play the usual iconography of history painting and dramatize it create a heterogeneous ground.
Vargas is developing an embodied work that dialogues with Édouard Manet, Jana Euler, and the filmmaker Pierre Creton through the filters of video games. The "loot" (or search for loot), role-playing games, and the breakthroughs of background landscapes, like when using a zoom in cinema, are sources that reverse the accomplished symbolic order of mass culture; the loot is the result of borrowing or hijacking icons from popular culture. Her figures of starving cows or cats are not only "tasteless" but "out of taste." The artist doesn't just hijack improper, non-picturesque subjects to integrate them into her painting. She does it in such a way that they are not digested by the painting. The withered and wrinkled canvas of Bug makes us feel the weight of gravity; its horizontal seat has become a suspended "skin." The drips and the recognizable figures are all glitches in the image, which make instantaneous flashes between reminiscences and disturbing familiarity. Using already-made images as if "coworking" with others, she makes them not only ghost memories but a way to let go the self-control egotism of the signature.
Allison Katz also uses humor and sensuality, attraction and repulsion, persuasion and seduction: "I am attracted to images insofar as they can communicate a surplus of meaning. I like the contradiction of using a fixed surface to infer that the premise is inexhaustible. I think it's possible to preserve the boiling point (that which moves one to action, to actually risk making something) within the artwork itself. To that end it's a balancing between belief and doubt."5 The artist creates impossible spaces, for instance a world in a mouth. This is close to virtual spaces and alternate editing, the temporal ellipses at stake in Rococo or Baroque sculpture. Her use of ornament is also a structural break in the purity of Modernist surface. Accumulations, juxtaposition, and leitmotifs (monkeys, mouths, snakes, noses, pears) create an actual spatial and time-based experience. She uses loose associations that are counterparts of the drift of Vargas's loot. Her cock (rooster) series (2011–ongoing) is a compulsive collection of different styles. Rice grains is her brand. Covered in paint, they become a vibrant impasto recalling Johannes Vermeer's use of sand (for instance Delft View [1660–61]). The trick of playing with light and also as "sand in the gears" creates a chiasmus. Each canvas has its own style, but the whole series has one motif: the rooster. It is a surrogate of the question of subject in painting, and the rice an element of frustration, an effect of the "real" encounter. How to make a portrait, today? Its real presence reminds us what we might lose with the screens, and that painting has an infinite possibility of spaces and times.
Pui Tiffany Chow's interest in repulsion and attraction joins this association of styles that Katz and von Heyl share. Her wide palette and use of mannerist, strident yellows or shouting pinks, along with mixed media (charcoal, oil, suede text flocking on linen), creates iridescent effects. Like her peers, she resists the temptation to adhere to a signature formula. Using humor, she combines imagery taken from different sources, for instance religious Baroque themes and cartoon sketches. She occupies the various forms and spaces with as many styles as necessary to avoid a signature style. The work encourages contradiction and controversies: "What is exciting for me is to defy that satisfaction of achieving a particular style, and to encourage that challenge—a challenge between marks, color and the resulting smaller, antagonistic paintings that make up the larger canvas. I am most excited when I finish a painting and it denies a particular identification."6 In the painting Khora i (2020), Chow uses shunga (erotic Japanese prints) to investigate the tension and cinematic effect of shadow and light (recalling Caravaggio's chiaroscuro), which becomes, for example, a Hollywood sunset scene. She deals with what is relevant as "bad taste" in kitschy figures, accepted by most arty design, on T-shirts, cups, or pens, for "fun," but not on a canvas. She mixes high tradition and fake cool imagery—cheesy and snobby become two faces of the same coin. But she addresses a long tradition of repressed sexuality through the figuration of martyrdom in Catholic propaganda. Here Baroque resonates with kitsch, and fake attention to "low" culture as an indulgence purchased. Indeed, Chow is close to Paul McCarthy's or Peter Saul's high standard of "irrecuperable." In Where Is the Undiscovered Cave (2019) the beyond-recognition effect creates an afflicting sense of beyond-redemption.
A SUSPICIOUS BEAUTY:
EMBODIED MANIERA, PAINTING AS A MOOD BOARD
Chicago-based painter Autumn Ramsey composes in thin layers, sampling lions, tigers, and falcons from a bestiary in Persian tapestry, Chinese etchings (which we mostly know from wallpapers), and ornamental imagery. Filtered by Symbolist painters such as Gustave Moreau, Odilon Redon, or André Masson, the sexual dimension of some patterns, like the tiger attacking the deer (or covering it), is confronted with a line or a brushstroke effect that renders at the same time an awareness, through the materiality of the painting gestures, that we are in front of a representation. It becomes a series of actions reminding us of the deepness of surface, in a constant vibrato. "This is a way to understand how we occupy multiple positions simultaneously without being limited to any one of them," says the artist.7 Female sphinxes, androgynous figures, and cut flowers are puzzled in an irreconcilable manner. It is the lack of stasis and its implications that the artist finds valuable. Hierarchies keep reversing, as we come closer to see the detail of a claw or the line made by a sharp brushstroke. "A sense of phenomenal presence is important in my works, especially in the way they imply intimacy, but my work uses psychological and emotional proximity as often as a way to reveal unquestioned positions and multiple identities. It offers some insight into the mystery."8
In contrast, Lynette Yiadom-Boakye's figures are recognizably people. "One of the things people assume about my stance is that I don't want to talk about race and that somehow this isn't political. It's never been that. I just don't like being told who I am, how I should speak, what to do and how to do it. I've never needed telling [. . .] It isn't so much about placing anyone in the canon as it is about saying that we've always been here, we've always existed, self-sufficient, pre- and post-discovery, and in no way defined by who sees us."9 The artist's work anchors her in the scale of the canvas, and installed at eye level, puts us physically in dialogue. Colored walls, where her works are hung in conversation, create a scenic staged space. Eye contact among the portrayed persons and viewers is reinforced by the human scale. Some highlight her "grand maniera," but the work is not about technique. Often the rapidity of realization—she creates each work in a single day—generates a failure of style effects. It brings the history forward, from today. Floors and sets are not specified, but feet and body positions are anchored. The important fact is not who they are but what they are: persons in action. Sometimes a person is in a situation that they carry within their physical presence, as in Harp-Strum (2016) from the green ballerina series.
BAD GIRLS BAD ARSES BADASS
The ethics of "bad taste," which merges from the borders of painting-as-performance to painting-as-post-performed-object, is linked to a substitution process. Saying this means considering the painting as one's institution, like language or law. Nicole Eisenman's paintings are mostly looked as a post-comic extension. But a work like Selfie (2014) is in closer dialogue with art history and a way of composing a scene such that the viewer stands in it. The painting Is it so (2014) is an intimate scene of two women on a bed, one on top of the other. The dark gray cat indicates the scale and reminds us of the many past representations of cats in women's beds. The repetition of the title on the poster—as an image in the image, and the doubling of corpses—deals with bodily limits. Hands, faces, bottoms, tits are shapes that require the canvas as a skin, confirmed by the thickness of layers of paint. The diversity of Eisenman's techniques, and dialogue with such masters as James Ensor, Édouard Manet, or George Grosz, flirts with "ugliness" as an assumed political position: outsider and outside-the-canon beauty. The artist gives a place to nonbinary, non-labeled, or queer figures, and often opens the scene from a new body of vision, for instance from the bottom, or from a reversed head, as if we were led by one hand, at navel level or hip position. For Eisenman, the feminine ideal is definitely not the Virgin Mother but a real woman giving birth with a desiring body.
Similarly, Floris Dutoit uses the canvas as a target, and when he paints large portraits, he plugs the faces with elements from old cardboard boxes. This materialistic use of painting as a mundane object, like Charlie Hamish Jeffery's chairs, creates an ambiguity with respect to its uses. "Getting the painting by the ass" is a poetic way to confirm its radical bodily incarnation.10 Jeffery's chairs paintings are dramatized objects, pop-up painting made from props. By "drama" I mean action—that is to say the emergence of an event in the image. Traditional Byzantine icons and the first altarpieces were made of painted wood, and did not re-present but present.
Acheiropoietic, they were not the work of human hands but of the divine spirit that guides or inspires them. An icon—for the one who believes—puts one in presence, in copresence. It performs. Jeffery's chairs are on the contrary contemporary icons, handmade, perhaps to sit on and turn your back to paintings on the wall. They are functional furniture, used not to see or look at or watch paintings, but to turn away from them. 
Monster Chetwynd's paintings series Bat Opera and her wall-panel standing paintings, for instance Salamanders (2018), use the same juxtaposition of styles and manners. From the props of her performance installations to the pop-up of almost sculptural animals stuffed in these panels, an outsize world emerges. Everyday materials like cardboard, tape, fabric, and Xerox prints are mounted together. She also deals with the transgression of purity of medium and the grotesque, mixing intimacy and public space. 
Painting out of the canvas, with a sharp formal cutout but addressing a tradition, is at stake in Hatice Pinarbasi's recent series Feuille bipolaire d'automne (2020). Each season is represented by a "falling" canvas hung precariously from the ceiling. Call me 2 nights meine Schnecke (2019), supported as it is by sponges, creates a vibrant call to understand the uncertainty and precarious balance of domestic cleaning implements.
Tala Madani's paintings are spaces for action. It is difficult to avoid thinking about the position of aligned men, wearing a uniform: the guardian, the prisoner, the winner or loser. Painting can be pissed, sometimes, too. Men are often pissing or splitting or vomiting in her works. Strips, as in Morris Men (2012), address a history of painting linked to post–Abstract Expressionism. Morris Louis was influenced by Helen Frankenthaler, who is a link from Jackson Pollock and Color Field painting. Using paint directly on the canvas, Louis impregnated it directly. Madani pays tribute to it in Piss Rainbow (2008). It would be funny, if we could only avoid the pyramidal construction of these men, looking like prisoners from Abu Ghraib. Should we pass these paintings through the washing machine?
LAUNDRY MACHINE PAINTING
Lucas Ajemian's irreverent a priori gesture is to literally put the painting in the washing machine. This radical act recalls Robert Rauschenberg's Erased de Kooning Drawing (1953), but here the artist intervenes further: he takes another artist's work that is already done, complete, and subjects it to a series of operations. It is an oral, moral contract, and a negotiation. There is gift and counter-gift, according to the request of the artist-donor. This is part of the performative protocol, as much as going through the machine, soaking, washing, drying. Exogenous substances are integrated: lye, softener. Sometimes a second cutting operation takes place. The irony is that the process forms folds and erasures that recall certain tie-dye works by Jessica Warboys or the European take-off practices of the 1950s (Mimmo Rotella, Jacques Villeglé, François Dufrêne, Raymond Hains). The signature and the query of the author are questioned: the name of the artist as "initial creator" is no longer linked to the piece. Yet the artist publishes the complete list of all his donors. It is an attack on the image in painting, and on the painting as an icon.
Each of the artists I address expresses their sympathy with—rather than identification or adherence to—Post-Performance Painting in different ways, creating something that undoes the linear narratives of art history in favor of the ephemeral constellations of Benjaminian historical materialism. These practices have bloomed alongside one another, and are linked by a series of tangential relationships and singular practices. They reveal another way not only of looking at painting, but also of writing its histories. 
[1] Marie de Brugerolle, "Post-Performance Future," Mousse, no. 63 (April–May 2018): 266.
[2] Marie de Brugerolle, "Post-Performance Painting," Mousse, no. 66 (Winter 2019): 206.
[3] Marie de Brugerolle, "Fucked-up Objects," Mousse, no. 70 (Winter 2020): 210.
[4] Andrea Fraser, Woman 1/Madonna and Child 1506-1967, (New York, 1984), 14.
[5] Camila Wills, "Confession of a Mask," in Allison Katz (Geneva: JRP|Editions, 2020), 170.
[6] Author conversation with the artist, June 2020.
[7] Author conversation with the artist, June 2020.
[8] Author conversation with the artist, June 2020.
[9] Author conversation with the artist, June 2020.
[10] Author email correspondence with the artist, June 2020.
Marie de Brugerolle is a curator and writer. She conceived the concept and method of Post-Performance Future, which questions the legacy of performativity in the visual arts. She develops ongoing researches about objects and the poly-sphere, at the crossroads of archaeology and futurology. She organized the first retrospectives of Allen Ruppersberg (1996); Guy de Cointet (2004); John Baldessari (2005); and Larry Bell (2010). She has worked extensively on the question of reenactment, including restaging final works by Guy de Cointet: Five Sisters at the Los Angeles County Museum of Art and the Museum of Modern Art, New York (2012), and Bridegroom Suites at Musée M, Leuven (2017). Recent collaborations include I Was a Male Yvonne de Carlo, MUSAC, León, (2011), and ALL THAT FALLS, Palais de Tokyo, Paris (2104). Other recent curatorial projects include LA EXISTANCIAL, LACE, Los Angeles (2013); RIDEAUX/blinds, Institut d'art contemporain, Villeurbanne (2015); SPACEY FOREVER Los Angeles (a mini series); (2018); SALON DISCRET, MNAM, Centre Pompidou, Paris (2017); and CBARET What Not/Speakeasy, LAXART, Los Angeles (2019). She recently curated Reverse Universe (2020), a project of two exhibitions—Sur terre et sur mer, avec le Codex Seraphinianus and A Little Night Music (And reversals): Than Hussein Clark — CRAC, Sète; and Post Performance Video, Prospective: Los Angeles, Carré d'Art Musée, Nîmes (2020).
Originally published in Mousse 73