REVIEWS
"Proof of Work" at Schinkel Pavillon, Berlin
Close
1
2
3
4
5
6
7
8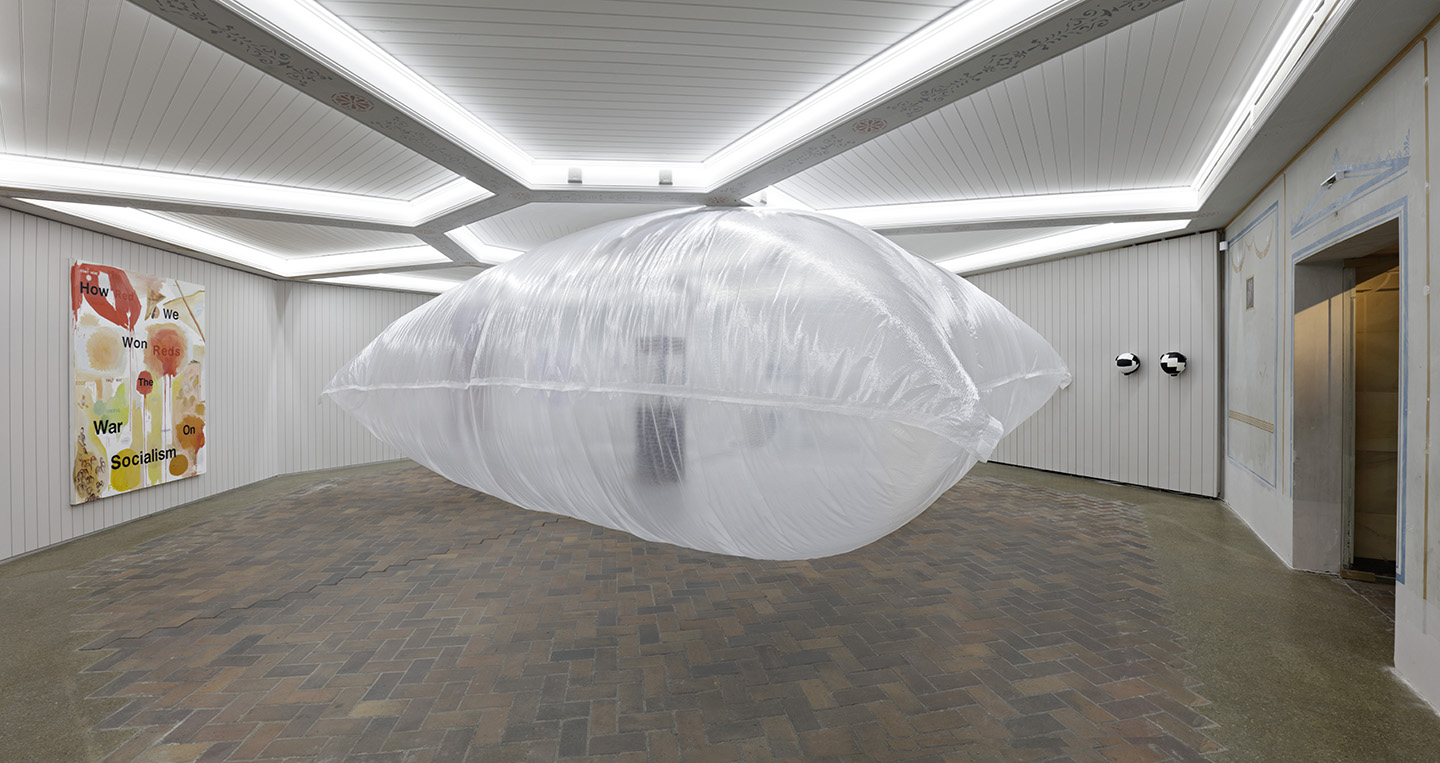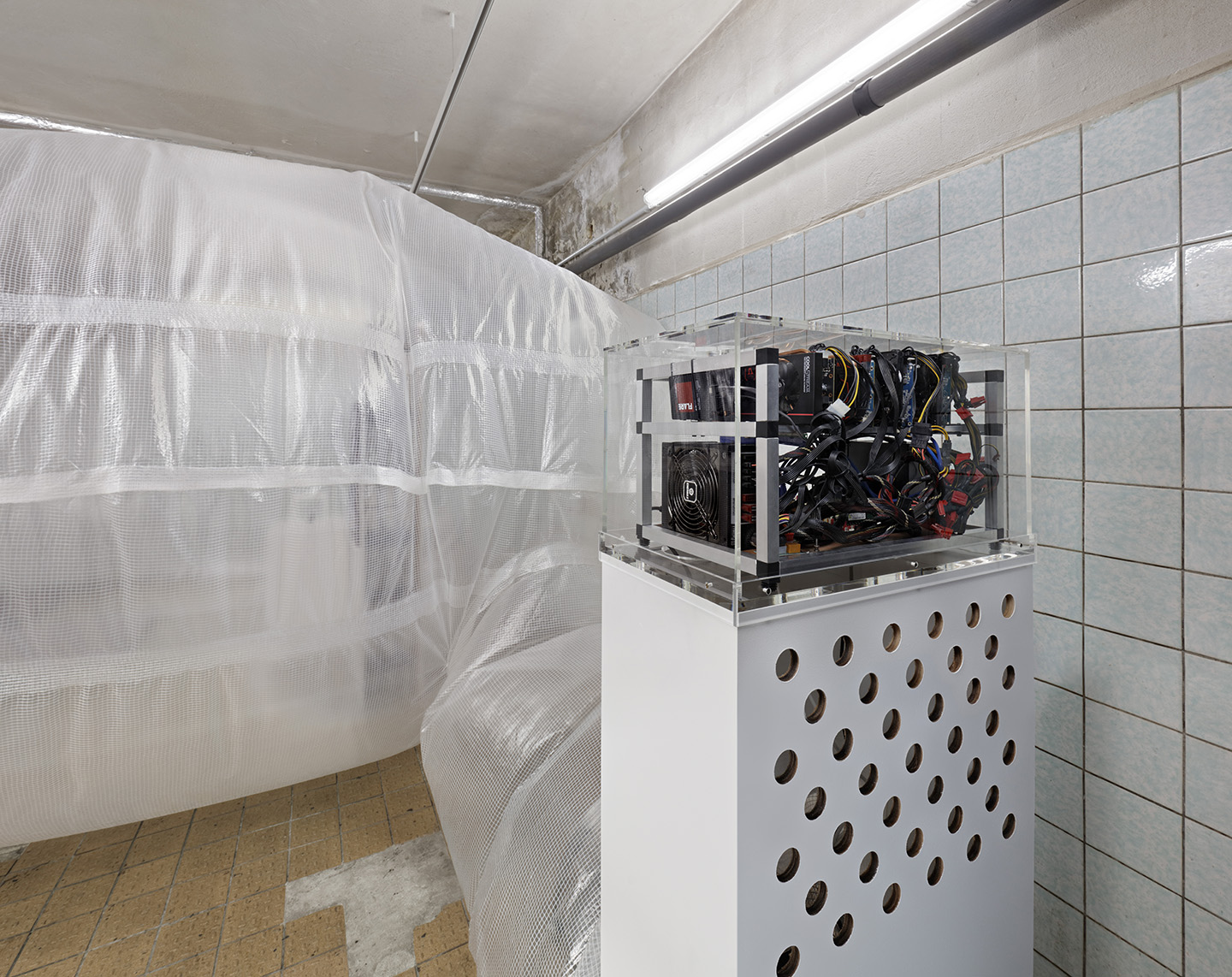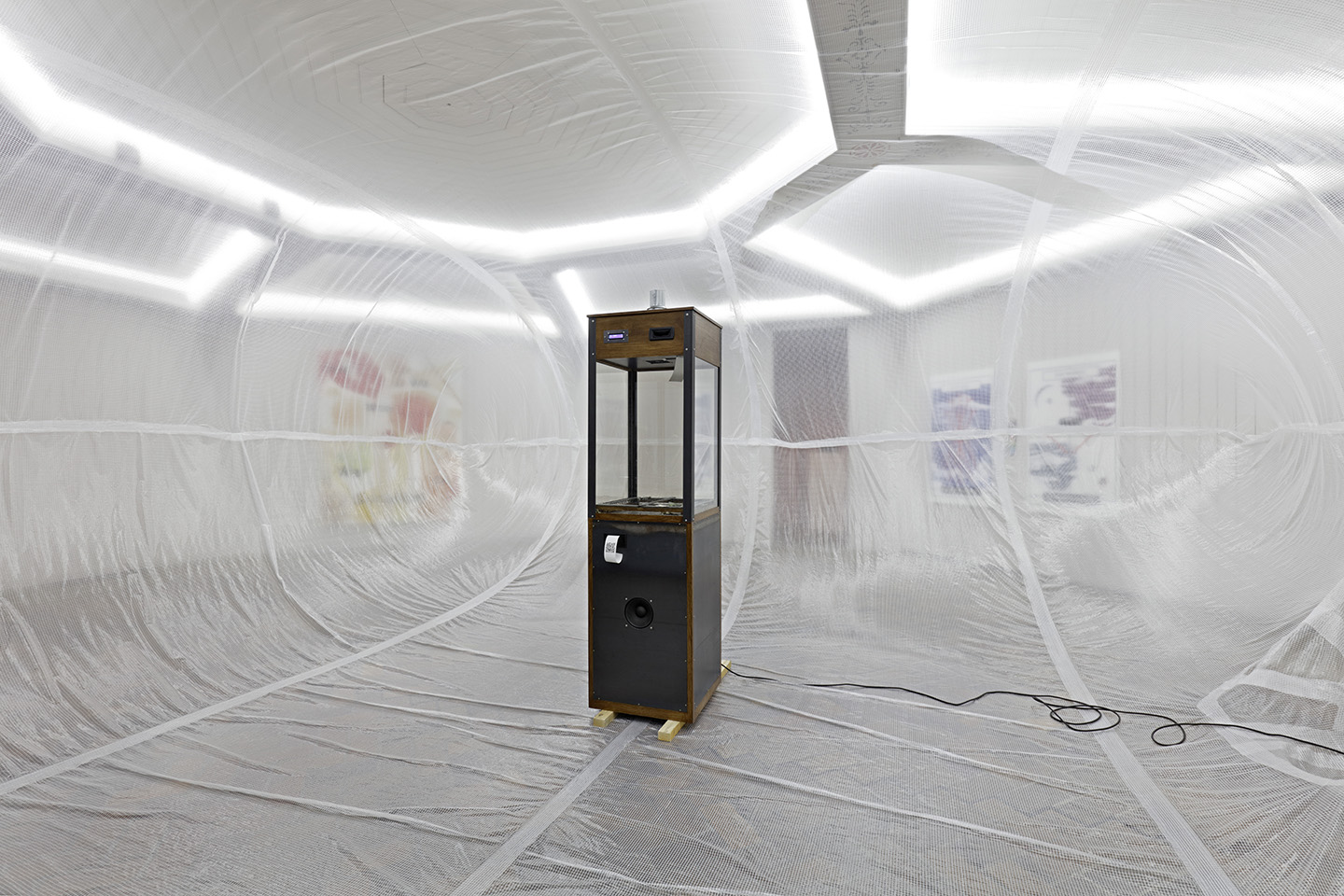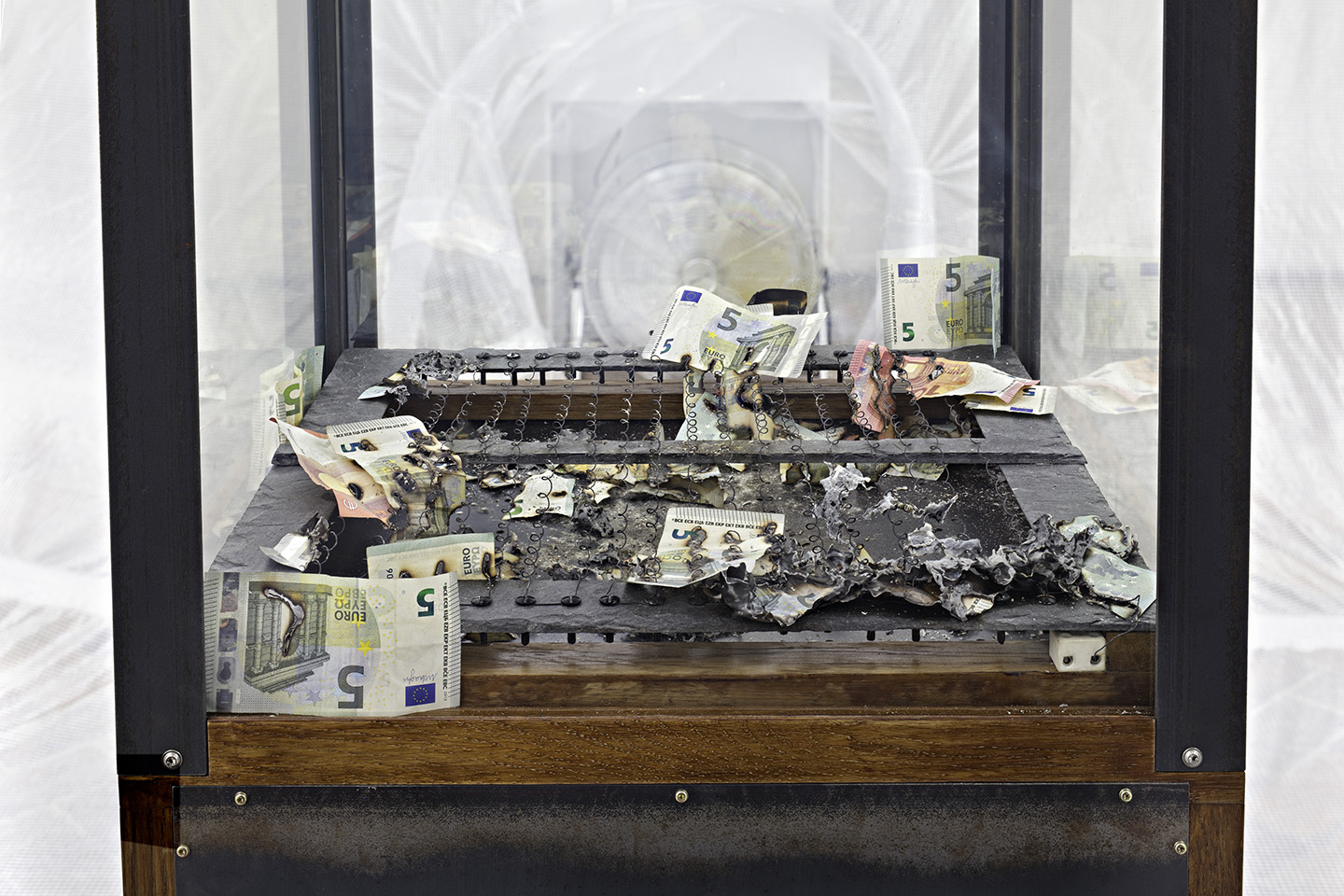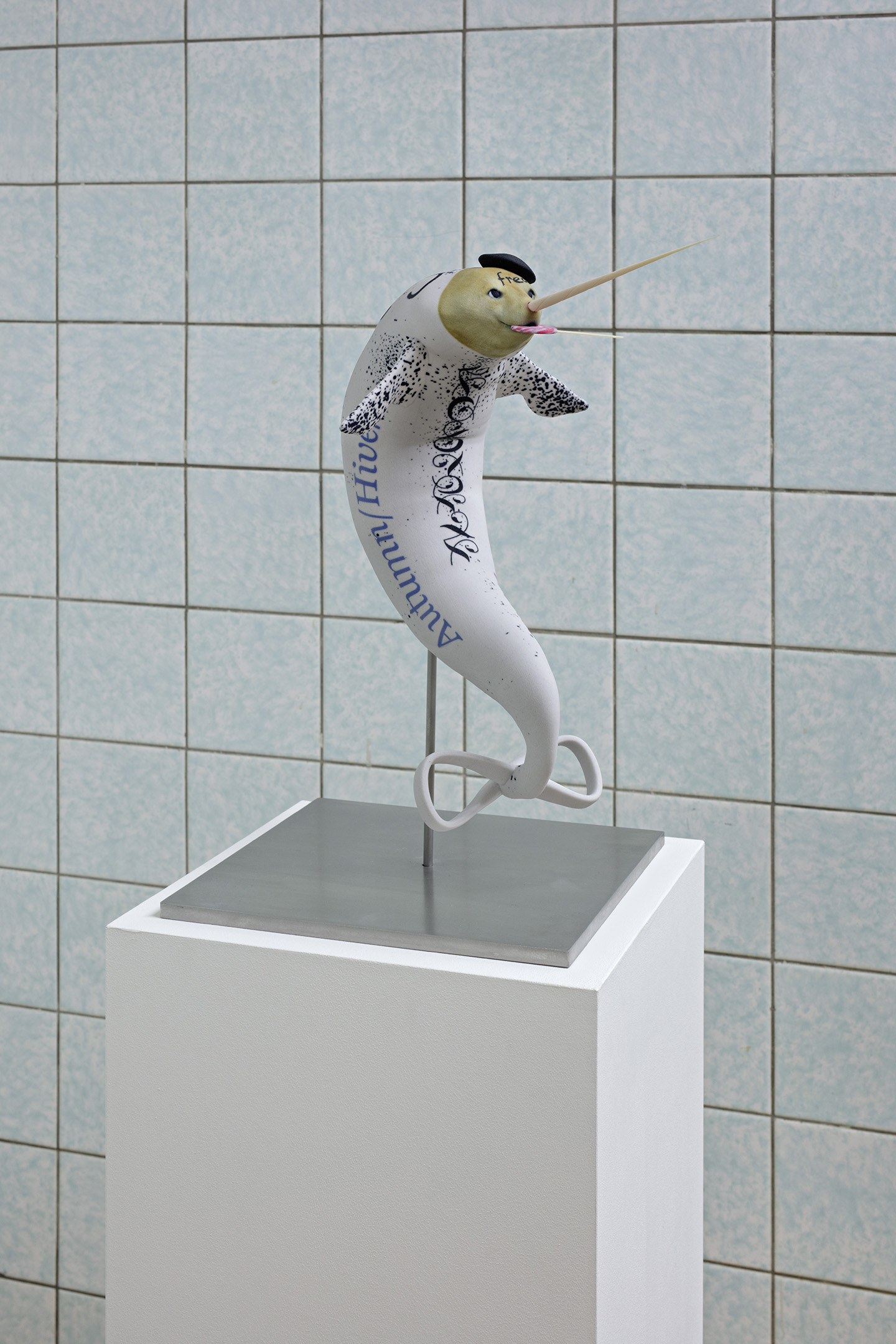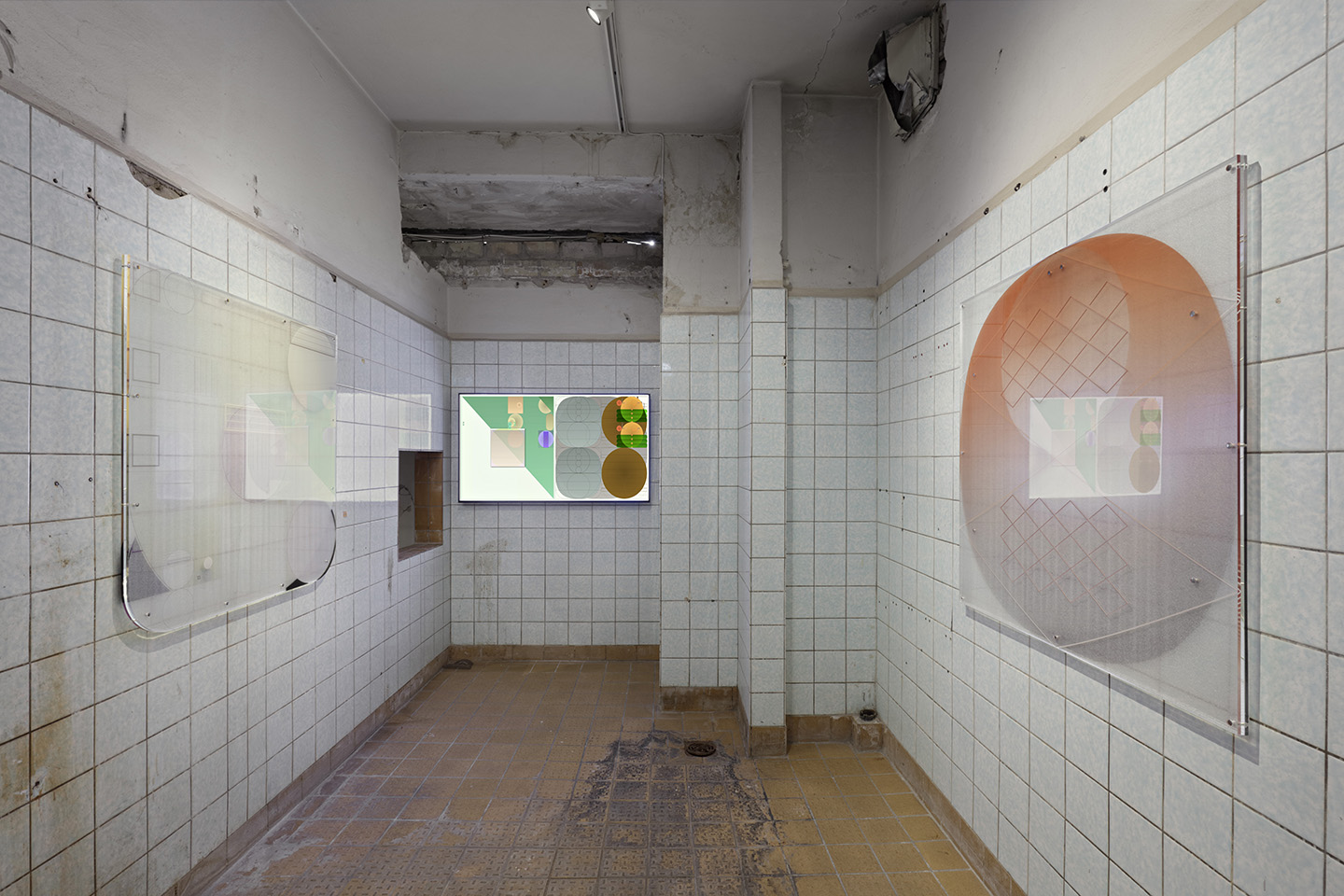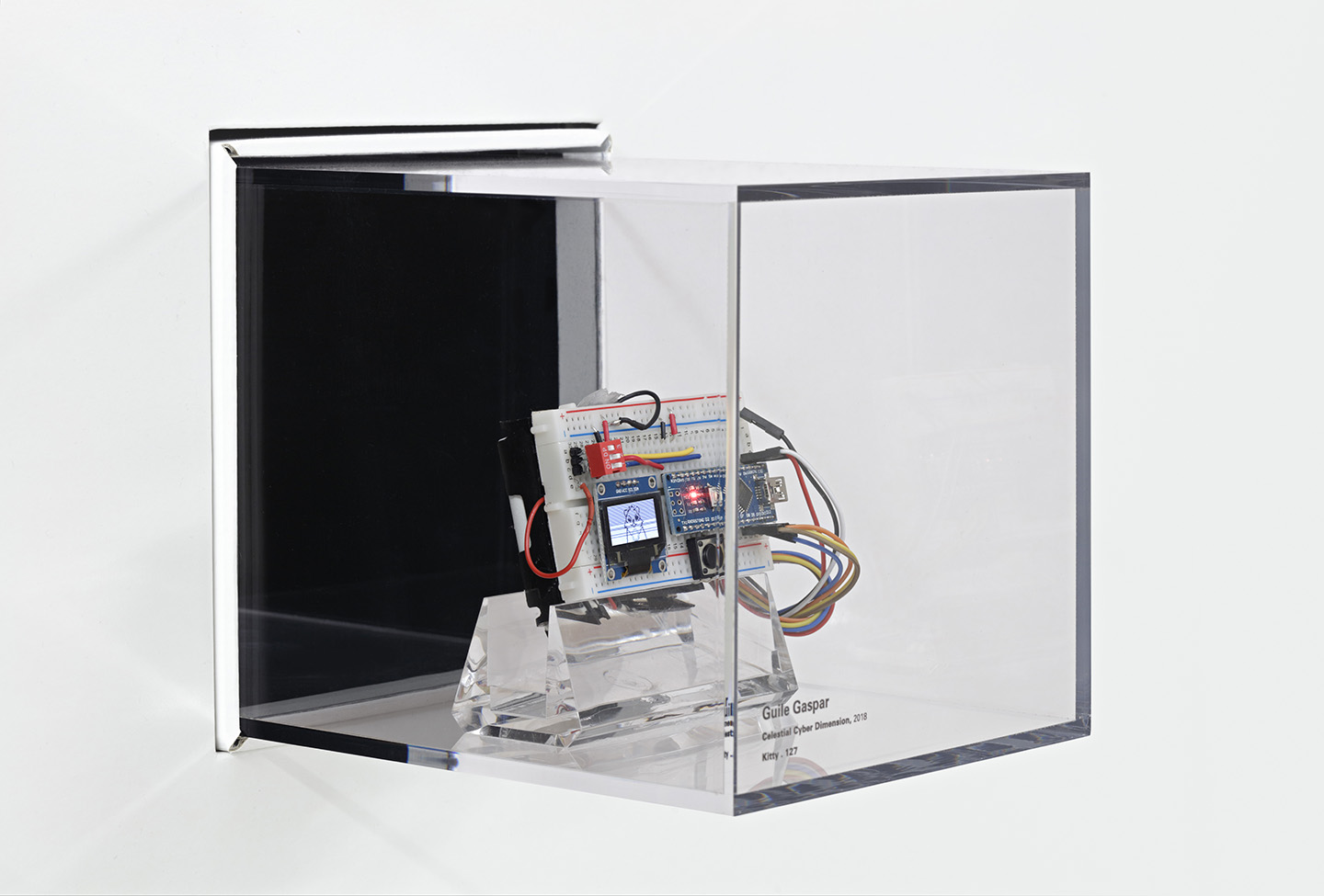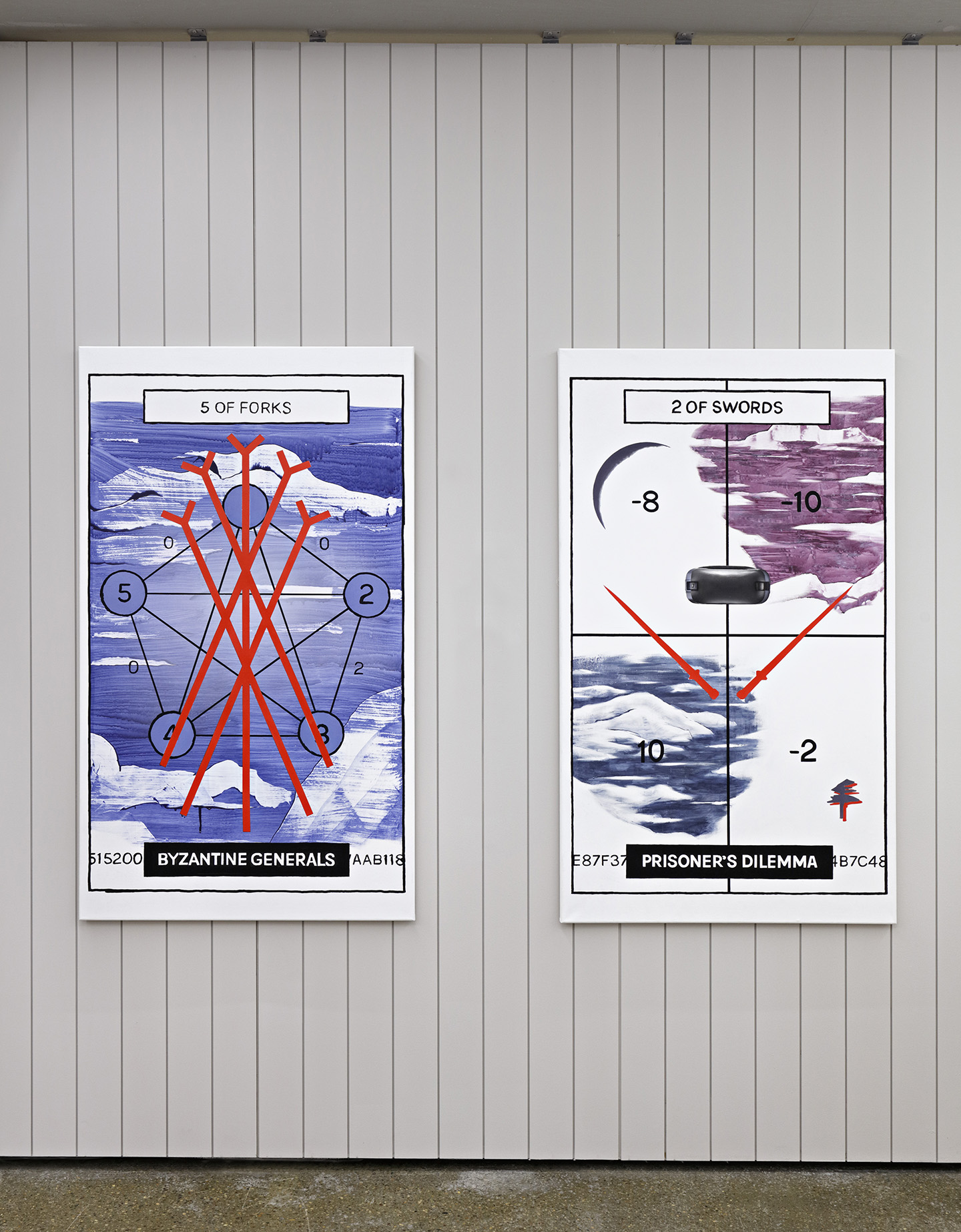 by Isabella Zamboni
Last January, Katy Perry posted a close-up photo of her manicure on Instagram, tagging, in addition to her nail artist, an assortment of crypto-related accounts: ethereum_updates, stellarlumens, bit, moneroofficial, and litecoinofficial. Against a background of American dollar bills, each nail was adorned with a 3D frill representing a different digital coin. Considering the recent downtrend of the pop singer's career, the post was perceived as a sinister prophecy for cryptocurrencies: Is the Bitcoin's bubble bursting like Katy Perry's?1 "Looking forward to participating in the new @LydianCoinLtd Token! #ThisIsNotAnAd #CryptoCurrency #BitCoin #ETH #BlockChain," tweeted Paris Hilton a few months earlier.
The reaction of the US Securities and Exchange Commission shortly after was a bizarre threat, alerting that celebrities "often do not have sufficient expertise to ensure that the investment is appropriate and in compliance with federal securities laws," but at the same time that "investment decisions should not be based solely on a [celebrity] endorsement."2 This ambivalent warning speaks to the sentiments of confusion and concern threading through the financial horizon, considering that the S.E.C. has not yet determined how to classify digital coin offerings: like money? stocks? bonds? "It's as if the regulator is outsourcing its anxiety about the new financial product rather than doing the hard work of determining, once and for all, what the heck these things are."3
The group exhibition Proof of Work reflects precisely the confusion surrounding the 3.0 web phenomenon, while also celebrating its potential promise, if not surreal exuberance, bringing together works engaged with the culture around Bitcoin and blockchain. In one corner of the labyrinthine Schinkel Pavillon's lower floor (and former GDR restaurant), Dogewhal (2018) stares at the ceiling. A stainless steel 3D print by technologist Matt Liston and artist Avery Singer, it combines animals that often appear in internet memes: a narwhal-toothed whale and a Shiba Inu dog. The sculpture is labeled the first "sacred object" of 0xΩ, a blockchain-based religion that allows for belief sets—like sacred texts—to be updated quickly, identified, approved, and evolved via a smart contract, while empowering participation in the faith system through a crypto token. The half-dog, half-whale totem licks a red lollipop and wears a round black clergy cap: kitschy and seductive, exactly like the promise of salvation that both religions and blockchain fantasies awaken, to some.

In the main hall of the Pavillon, the jukebox Chaos Machine (2018) by Distributed Gallery burns banknotes and turns them into cryptocurrency. Every piece of paper money inserted into the machine to burn triggers a music selection to play through speakers while a token is printed, allowing visitors to add new music to the playlist. The jukebox is installed within a massive, tent-like see-through plastic structure—Tropical Mining Station (2017) by the architecture office FOAM—which is inflated with hot air produced by a computer engaged in the activity of "mining" cryptocurrency on a blockchain platform. Visitors are literally playing the game of Bitcoin within its own bubble. Not only. The inflatable architecture echoes similar midcentury utopian architecture inspired by cybernetics. The trajectory of Californian 1960s communes, from counterculture to cyberculture,4 saw the project of liberating subjects turn into one more mode of subsumption: cognitive capitalism. The bubble at Schinkel within which we see money burning seems to quite sharply evoke the specter of that counterculture failure.
So what are the new risks and the new potentialities within a very similar fantasy? Simon Denny—who co-curated the show in dialogue with Distributed Gallery, Harm van den Dorpel, Sarah Hamerman & Sam Hart, Kei Kreutler, Aude Launay, and Anna-Lisa Scherfose—replies radiant, wearing all white in a café near Schinkel Pavillon: "If we didn't like the social effects that capitalism and financialization have done so far, we might not like what they can do now even more. The rhetoric around 3.0 internet blockchain experiences is grandiose, utopian: an opportunity to reboot the institutions surrounding the design, control, and distribution of money and sovereignty. But therein lies an inherent contradiction. Since value within blockchain is determined solely by the demand and supply lever, it is a very liquid mechanism: it's a world where you can quickly add value and just as quickly take it away, on very specific things, and do that a lot. Basically hyper-capitalism. On the other hand I think there is promise in all this. These are tools to rethink concepts of decentralization, consensus, secrecy, privacy, and societal or organizational structures."
Denny told me that the song he chose for the crypto-jukebox on the show's opening evening was "The Bitcoin Bubble,"5 a hilarious meme that appropriated a 2001 hit by the Russian singer Vitas. In his performance, Vitas virtuously vocalizes falsetto against a disco-music bass while wearing a skin-tight white playsuit and a black star-shaped crown, while subtitles invoke an ode to the superb powers of Bitcoin. If a promise emerges at the intersection of confusion, exuberance, fascination, or complicity in the Schinkel show, it should remind us how within semio-capitalist financial dominance, although irreversible, language continues to "exceed economic exchange."6 At least, it exceeds the economic exchange we by now master. If this promise "to see . . . a new human condition"7 is but a speculative bubble as well, Paris Hilton might know, but Simon Denny wisely doesn't.

1. Heather Schwedel, "Katy Perry's Bitcoin Manicure May Foretell the Coming Crypto Collapse," Slate (January 25, 2018) https://slate.com/technology/2018/01/katy-perrys-bitcoin-manicure-may-foretell-the-coming-crypto-collapse.html.
2. Schwedel, "Katy Perry's Bitcoin Manicure May Foretell the Coming Crypto Collapse," my emphasis.
3. Adam Davidson, "What Is the Nature of a Digital Coin? Paris Hilton Might Know, but the S.E.C. Doesn't," The New Yorker (November 2, 2017) https://newyorker.com/business/currency/what-is-the-nature-of-a-digital-coin-paris-hilton-might-know-but-the-sec-doesnt.
4. Fred Turner, From Counterculture to Cyberculture (Chicago: University of Chicago Press 2006).
5. https://youtu.be/KTf5j9LDObk.
6. Franco "Bifo" Berardi, The Uprising: On Poetry and Finance (South Pasadena, CA: semiotext(e), 2012), 139.
7. Franco "Bifo" Berardi, The Uprising, 157.
until 21 December 2018