ESSAYS Mousse 66
Queer Abstraction (Or How to Be a Pervert with No Body). Some Notes Toward a Probability
by Travis Jeppesen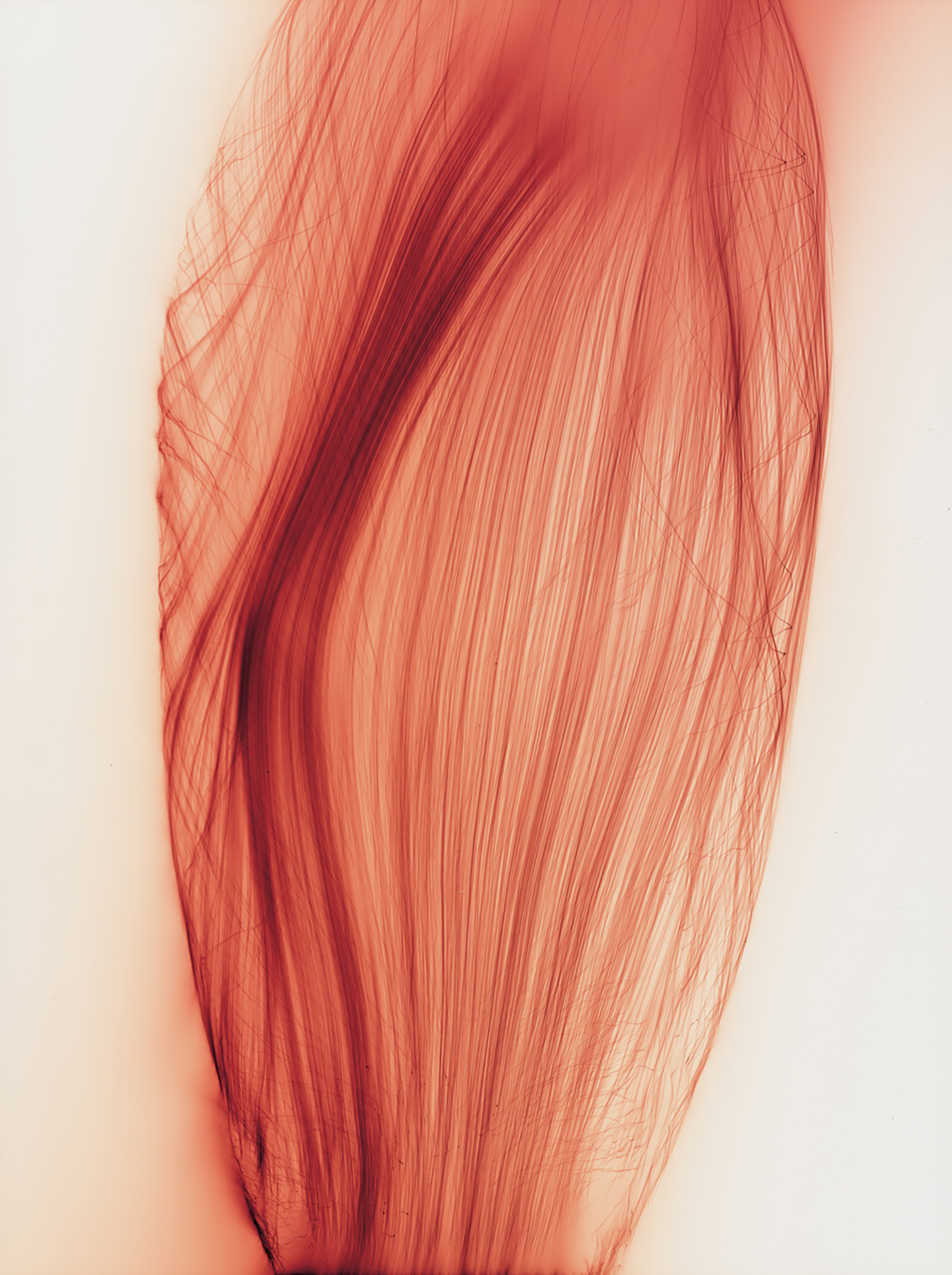 Wolfgang Tillmans, Muskel, 2001. © Wolfgang Tillmans. Courtesy: Maureen Paley, London
"I don't think there is such a thing as queer art unless it deals bleakly with sexuality, and then I would call it sexual art or erotic art. I don't think that just because a person is gay and creates art, that queer art has been created."
—Bruce Benderson
Among all the nonsites I've visited in my peregrinations across the mindways, there's one I keep getting stuck inside of, a place that resists nominal assignations and normative grammar, an outside of the outside where I enjoy getting lost and losing what little sense of self I still possess in the multiple contradistinctions of being. A splattered form of being… Being open to the world, I suppose, increases your chances of getting lost in it. This has to do with the body, with representation. With work, with projections of the self (selves) that fall outside of the figurative. And with feeling: how it feels to arrive without actually physically being there. For there is indeed, in spite of our vociferous objections, a near-universal consensus that such a thing as queer art does exist. And that assignation is nearly universally relegated to those works wherein a body manifests itself. Is represented, pictorially or in space. Oftentimes, in performance—one of the favored modes of work deemed queer—an actual physical body. And so my thinking around this issue began with a very simple, even naive question: why does queer = body? Which leads, of course, to much more complicated questions, such as what it is that actually constitutes a body.  And, for someone like myself, whose primary medium is words, language: what might a writing, a language (be it visual or otherwise) of the body look like when that physical body is no longer (re)present(ed)? In what ways, through what possibilities, does queerness articulate itself in the allegedly "pure" cerebral realm of abstraction? (Put another way: In what ways is mind a body?) Because queer people do make abstract work—very often, as it turns out.  This isn't a theory; it's not cohesive enough; I have no interest in assuming a position or  defending it; rather, place this collection of thought-splatterings in the realm of poetics—the delineation of a certain sensibility that is not bound to any one particular time but whose resonances can perhaps be charted throughout the whole history of art, starting with that proto-Modernist moment when Wilhelm Worringer first articulated abstraction, not as a style but as a mode of intentionality in artistic creation.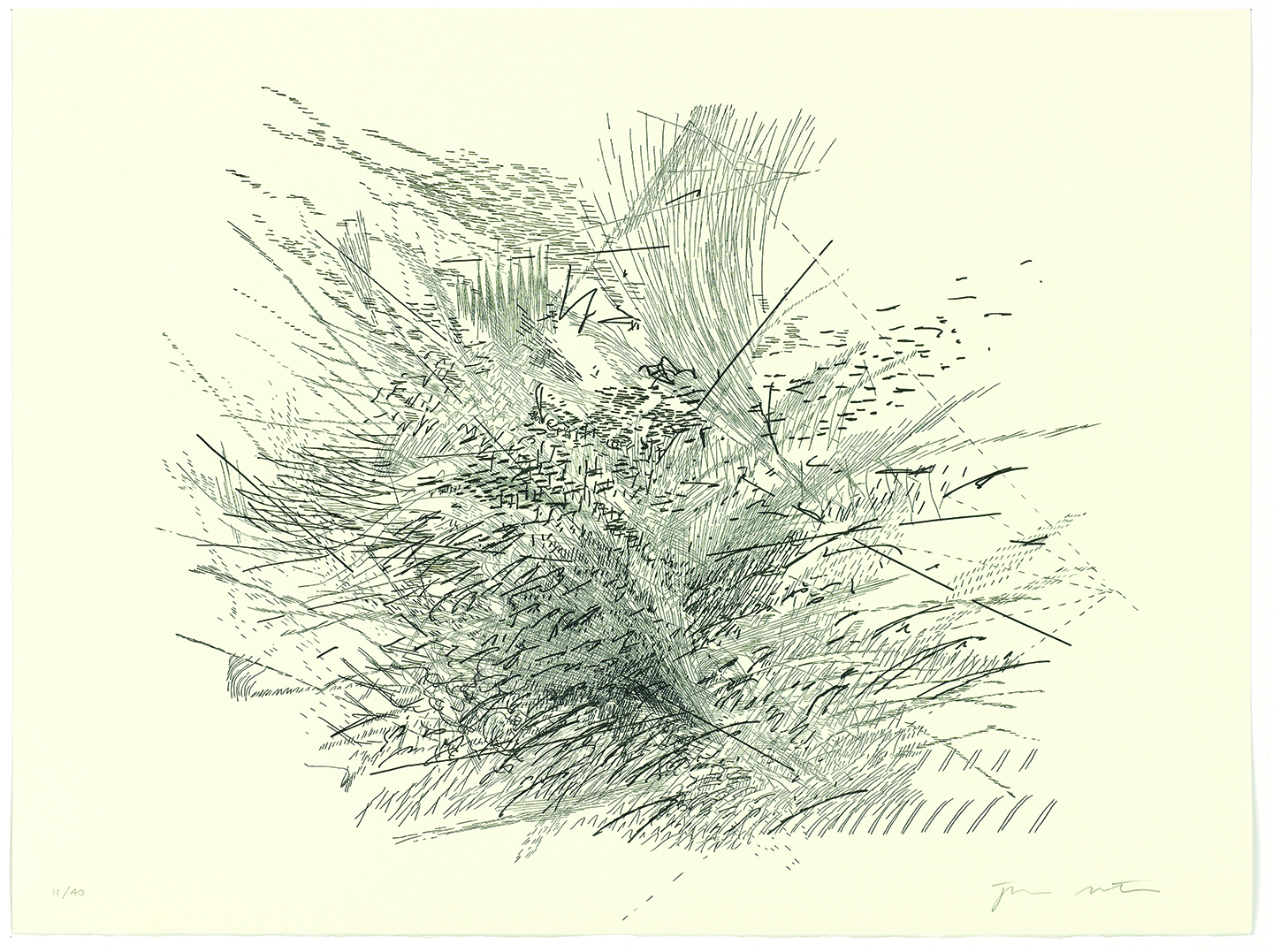 Julie Mehretu, Sapphic Strophes and Poetry of Sappho, 2011. Introduction by Page duBois, with wood engravings by Anita Cowles Rearden, in Greek with English translation by John Daley with Page duBois, interspersed with twenty prints by Julie Mehretu, and a separate suite with hand coloring. Published by Arion Press, 2011. Courtesy: the artist; Marian Goodman Gallery, New York / Paris; carlier | gebauer, Berlin; White Cube, London / Hong Kong
1.
Something like a body: Okay, so I should at least begin with what I mean by queer. Meaning, definitionality, in its consensual constitution, has to be challenged and interrogated constantly—this, in a word, is the writer's duty. Like Benderson, I'm not a believer in the notion that something called queer art ontologically exists—even work "that deals bleakly with sexuality." There is such a thing as "issues art," which might stem from the artist's intentions or might be branded thus by an external viewer or critic after the fact. What is commonly referred to as "queer" relates, of course, to issues of nonheterosexual and nonnormative sexual identity and practices. Of course, "queerness" has come to encapsulate non-gender-conforming modes of being, as well. I would widen the perimeters a bit more. When we speak of things queer, be they human or art objects or whatever, let's speak of all those things whose inherent being is contingent upon a resistance to codification—whether that code be legal, signifying, or otherwise. By abstract, I mean non-representational.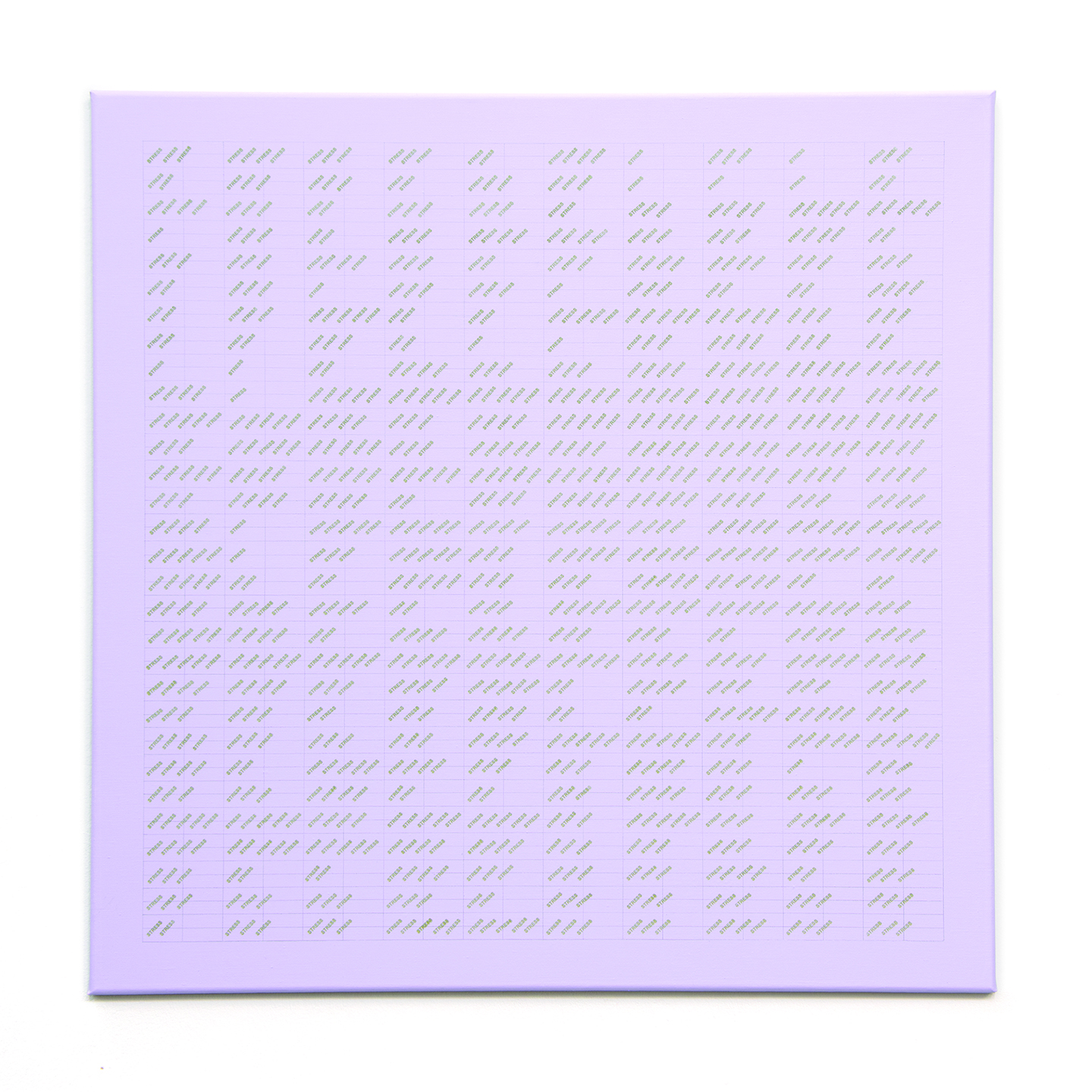 Young-jun Tak, Stressful Painting #0417, from Stressful Painting series, 2017-2018. Courtesy: the artist
2.
Abstraction and figuration (representation), as categories in art, are traditionally related to the Cartesian split between mind and body, respectively. A queer abstraction, on the other hand, refuses to honor this distinction. (This, among other attributes, is what makes it so queer, in the other meaning of the term: strange, bizarre, off-kilter.) Mind and body can never truly be separated; the one feeds the other; nor is there any real unity between mind and body; many minds, many bodies: many body-mind vehicles.
Queer abstraction posits that traditional figuration, as representation of the body, is less vital than a possible/probable writing of the body: a shooting-off-into-space of the body-mind vehicle's inner substance.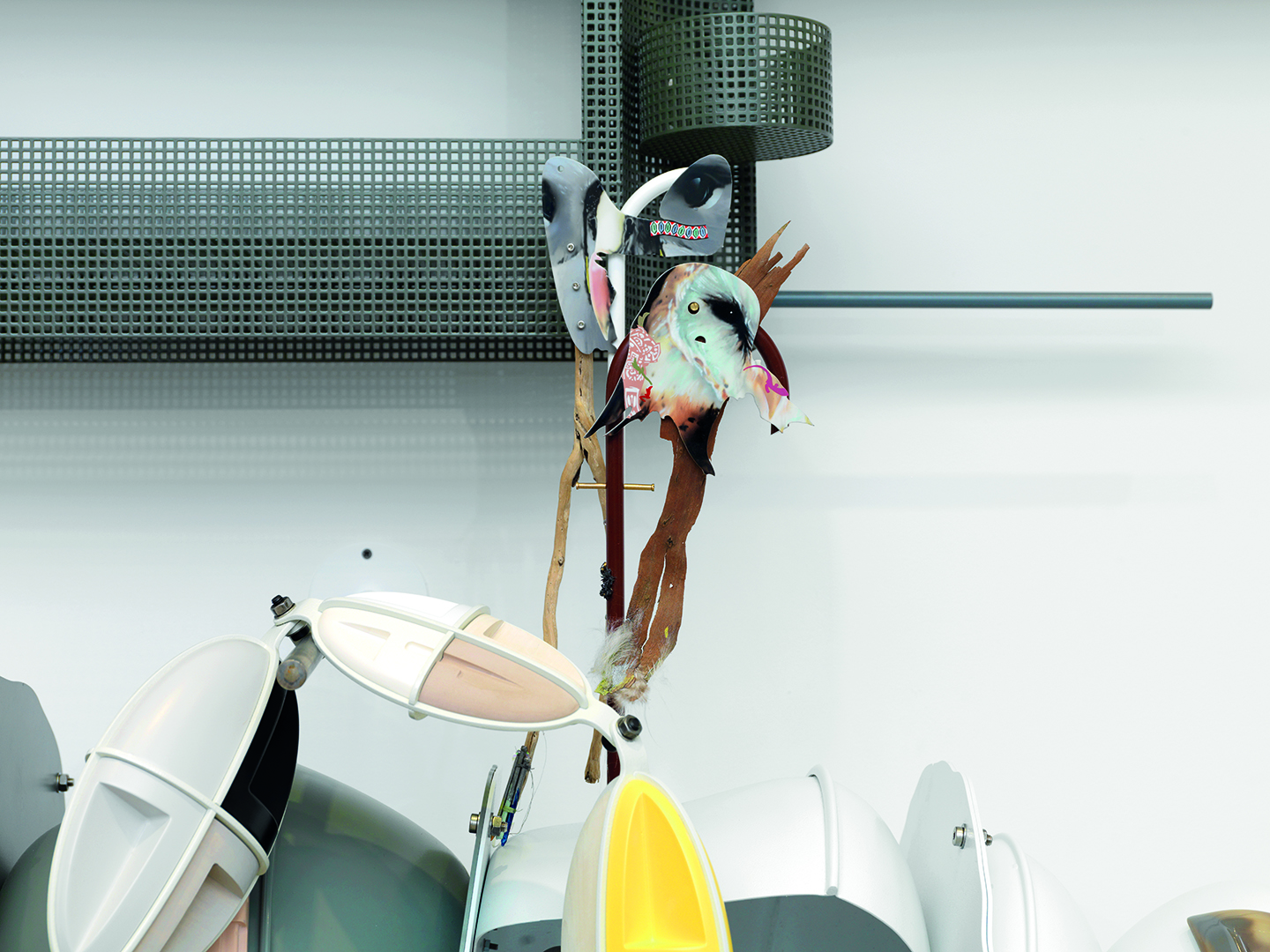 Helen Marten, Brood and Bitter Pass (detail), 2015. © Helen Marten. Courtesy: Sadie Coles HQ, London, and Greene Naftali, New York. Photo: Annik Wetter
3.
"The primal artistic impulse," writes Wilhelm Worringer in his 1908 classic Abstraction and Empathy, "has nothing to do with nature." Nature, of course, doesn't really exist, it is a construct in itself (here, I'll follow Timothy Morton in capitalizing Nature to make it seem all the more unnatural). Just as we are now denaturalizing Nature, we are also living through a period in history where sexuality and gender identification are being increasingly denaturalized. 
"[U]nnaturalness… the hallmark of all
artistic creation determined by the urge to
abstraction…"
—Wilhelm Worringer
Queer abstraction can thus be considered as a manifestation of Unnaturalism. 
John Monteith, XX, 2017. Courtesy: Division Gallery, Toronto
4.
"When I was starting to form a path with my work, the male torso was accepted as synonymous with gay male identity or desire, and later, with the beginnings of an articulation of queer identity. I wanted to work away from this somehow, beyond the pictorial, which is why I focused on specific physical locations, spatial zones, and their power distributions, as a way of complicating that discourse."
—Tom Burr
Let placelessness be the place. A journey, too, relies upon a frame.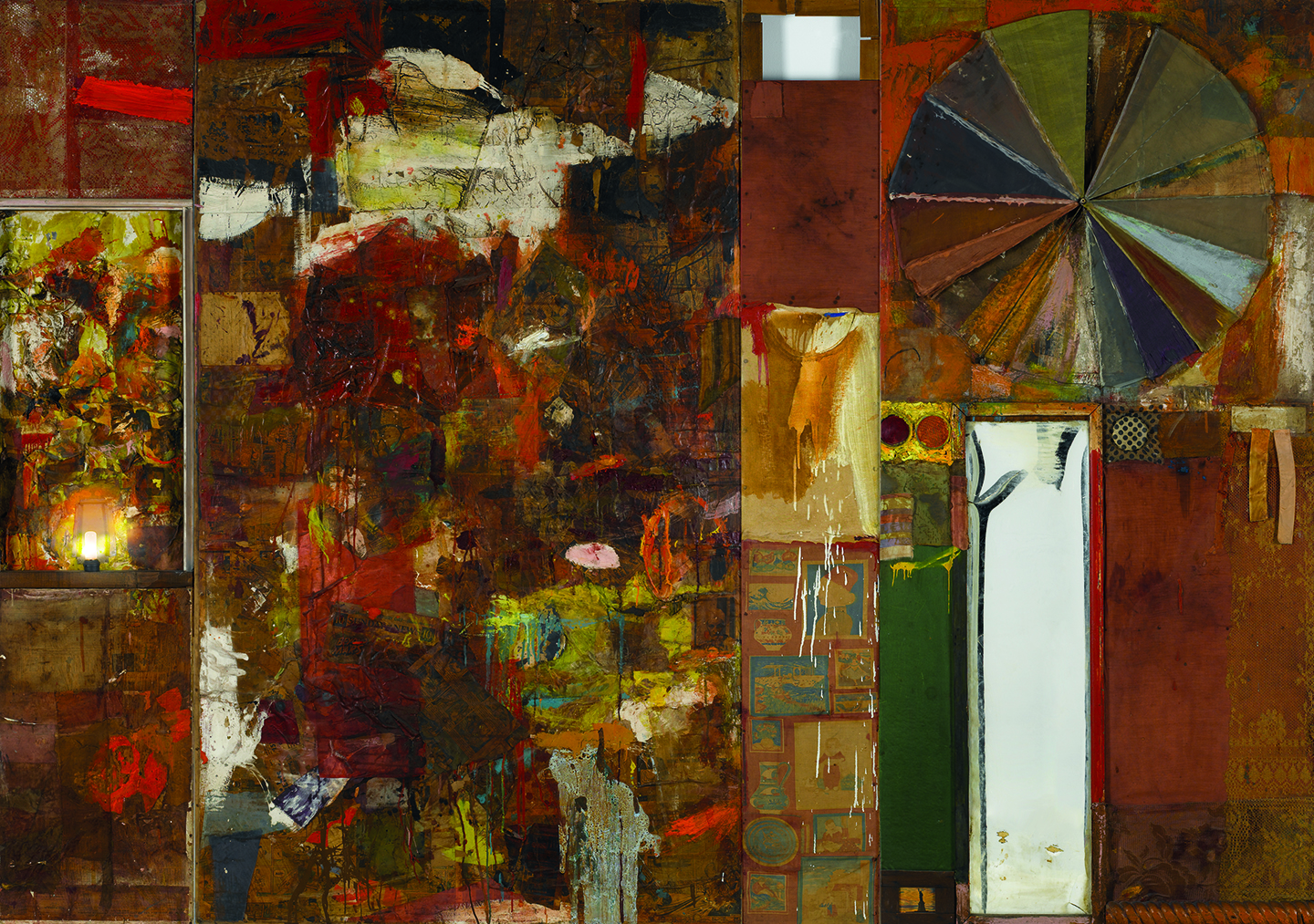 Robert Rauschenberg, Charlene, 1954. © Robert Rauschenberg by SIAE, Rome, 2019. Collection Stedelijk Museum Amsterdam. Courtesy: Stedelijk Museum Amsterdam
5.
Perhaps the crowning moment, art historically, for queer abstraction was the moment that lovers Jasper Johns and Robert Rauschenberg, put off by the machismo and not-so-latent homophobia of the reigning Abstract Expressionists, decided to stop showing up at the Cedar Tavern. The work that they produced during their six-year-long relationship would alter the course of the canon, as it is traditionally conceived, paving the way for the evolution of Pop in the 1960s—though their own work remained by and large rooted in abstraction.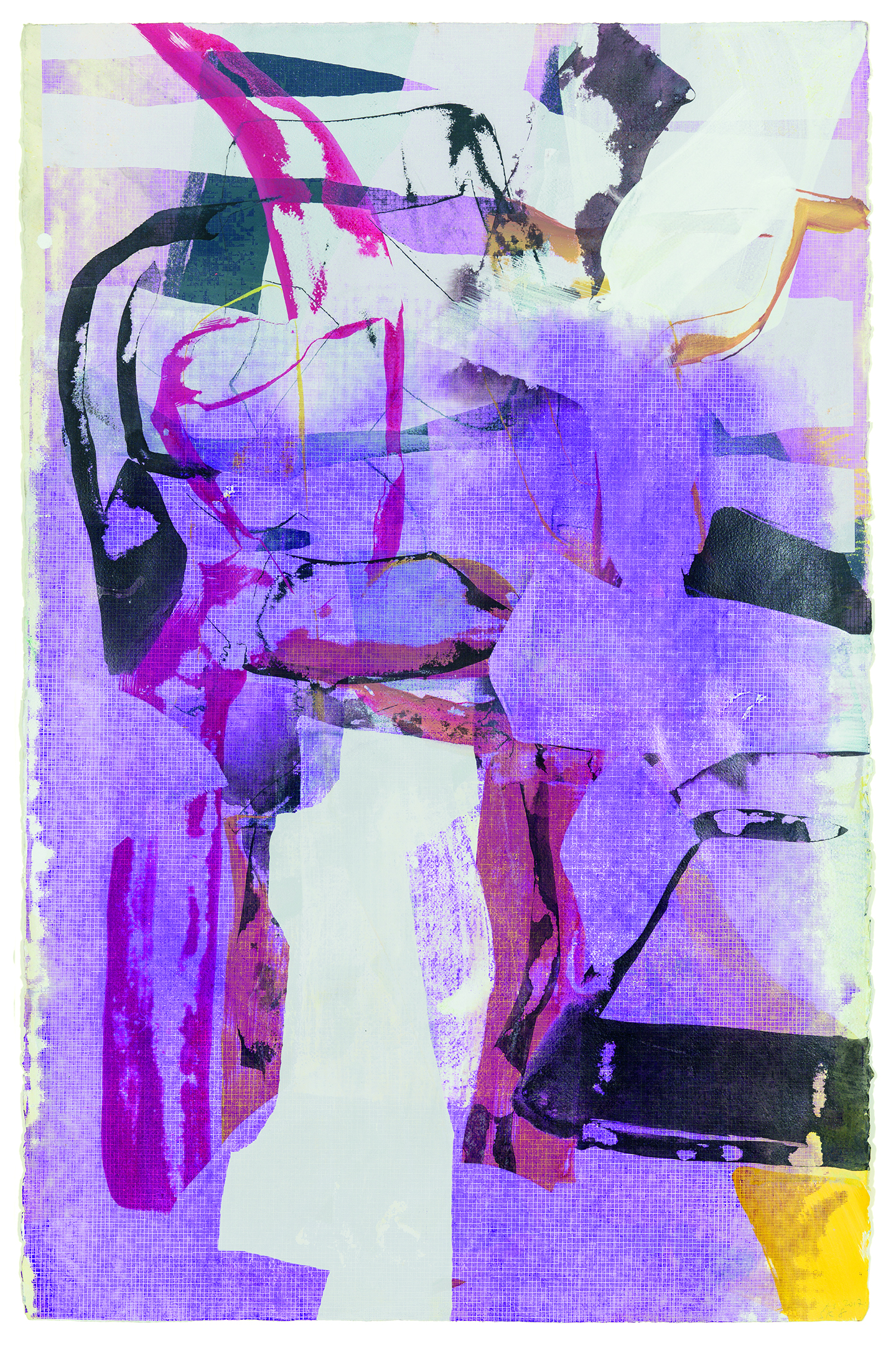 Amy Sillman, SK8, 2017. © Amy Sillman. Courtesy: the artist and Gladstone Gallery, New York / Brussels
6.
The frame is unbearable. The only option is to try to destroy it, implode it from within. This is not a mere disordering. It is an attempt at rectification, based on volition (the artist's own).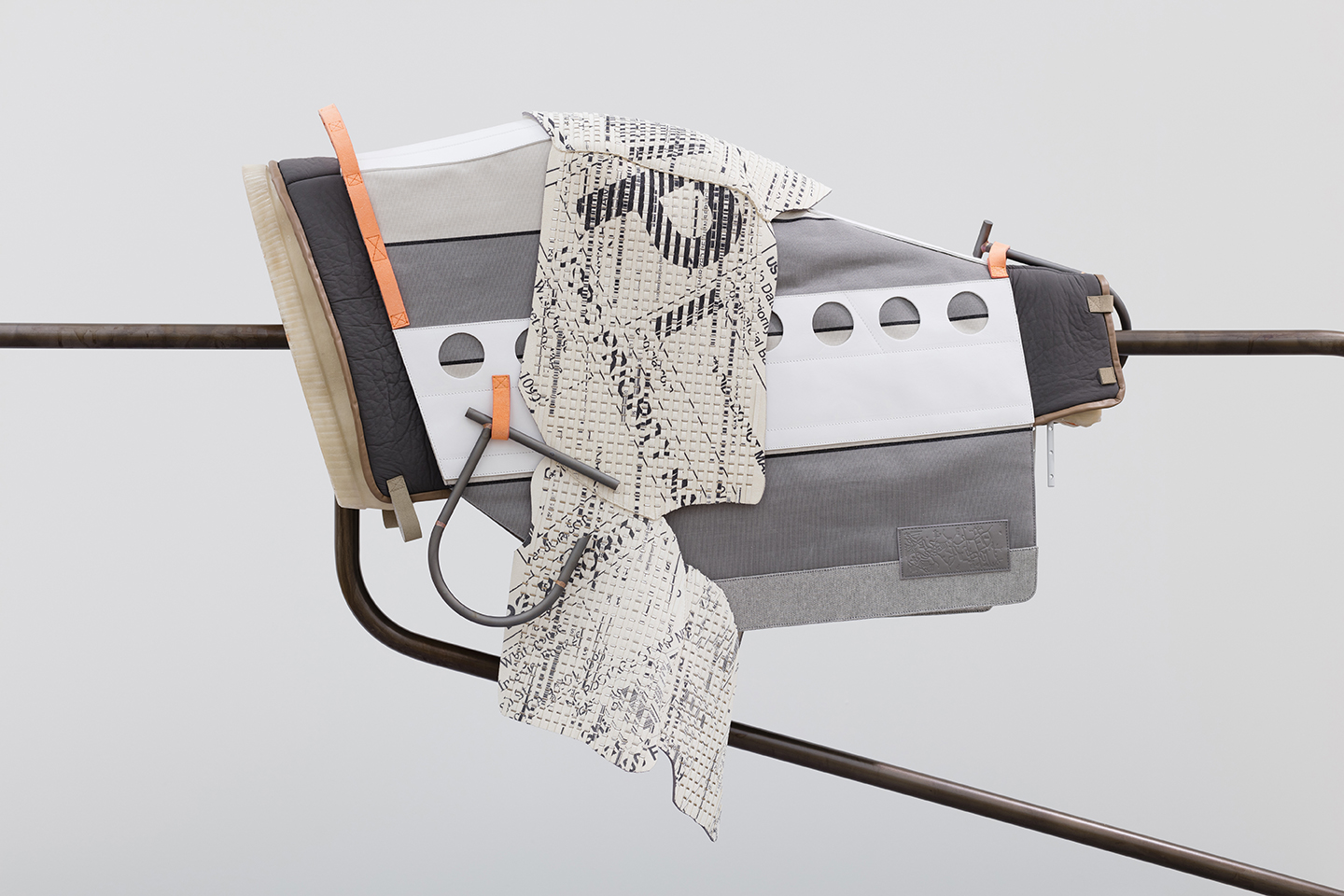 Magali Reus, Understudy (detail), 2016. Courtesy: the artist and The Approach, London. Photo: © Lewis Ronald / Plastiques Photography 
7.
That abstract work is consistently gendered by its critical appraisal is evidenced by, for instance, the derogatory use of the adjective "decorative" (or, more usually, "merely decorative"). Decoration, ornament: these have been traditionally relegated to the domestic, which is the domain of the feminine under patriarchal systems. Queer artists working in abstraction occasionally work to subvert these structures; this can be alluded to in titles, such as Julie Mehretu's series Sapphic Strophes.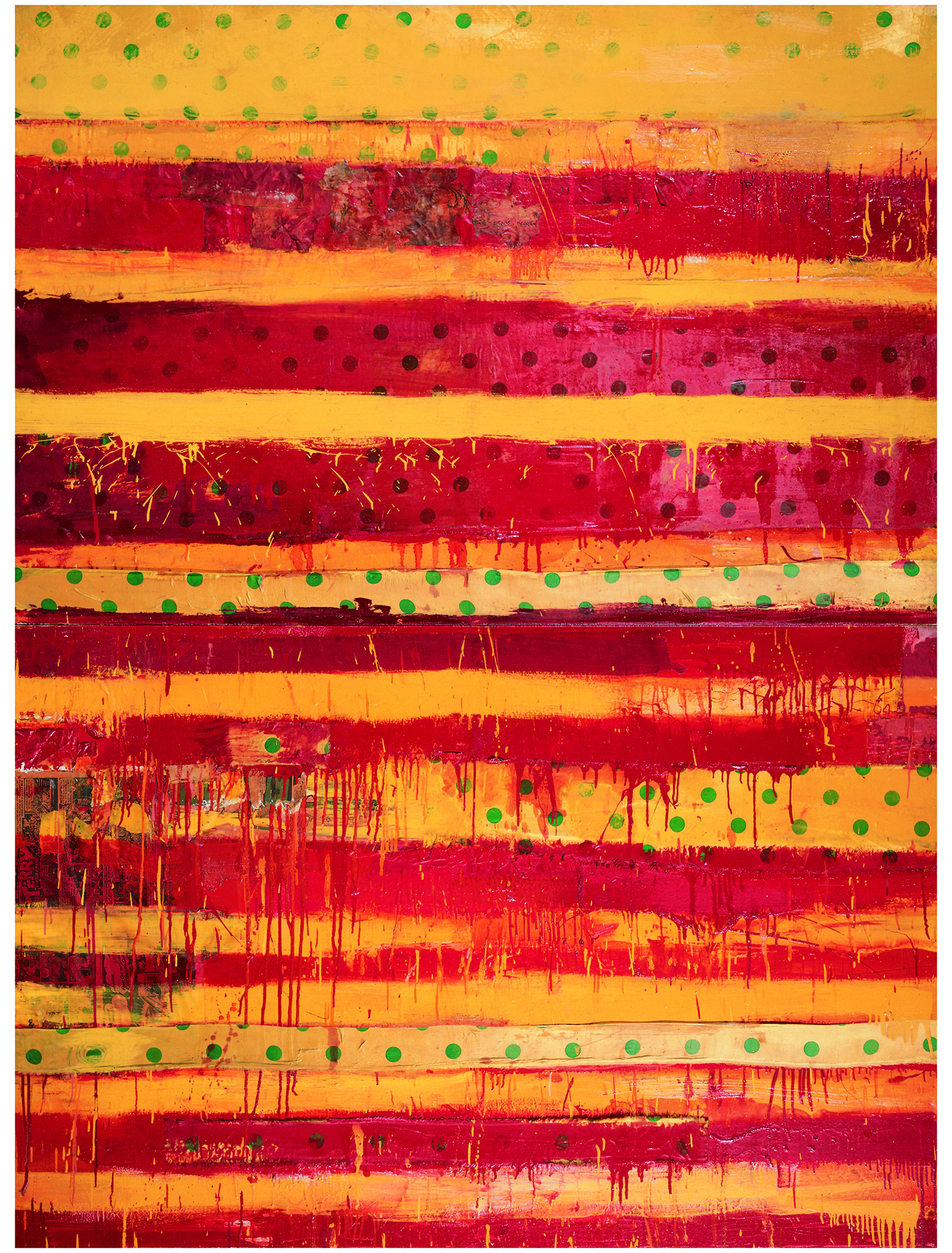 Robert Rauschenberg, Yoicks, 1954. Whitney Museum of American Art, New York. Gift of the artist. © Robert Rauschenberg Foundation / Robert Rauschenberg by SIAE, Rome, 2019
8.
Central to the notion of a possible queer abstraction, a queer abstraction of the past and a queer abstraction to come, is the notion of gesture. But gesture, in its seeming spontaneity of execution, framed by our consideration, is never about the mere motion itself; rather, its elegance is found in the details of the stain, the mark. To understand this, it helps to take an extreme example, one of the three "dicks from Dixie" (along with Johns and Rauschenberg) whose work fomented a queer abstraction: Cy Twombly. An artist much of whose work seems to be comprised of pure gesture. Whose work seems to stage a very vivid and violent struggle against the frame. For within the densely layered markings and scribbles that typically fill one of his canvases, Twombly gives us a pertinent definition of queer abstraction we might hold to be universal: a writing of the body. 
Agnes Martin, I Love the Whole World, 1999, ARTIST ROOMS Tate and National Galleries of Scotland. Lent by Anthony d'Offay, 2010. © Estate of Agnes Martin / Agnes Martin by SIAE, Rome, 2019. Photo: © Tate, London
9.
The decorative must be recovered from the derogatory and rehabilitated as a positive attribute. Anyway, in historic terms, it is inaccurate, since there were and are many cultural and historical contexts (for example, wall painting in ancient Rome) in which there was no real distinction between what we tend to categorize as either an instance of "fine art" or certain elements of "design."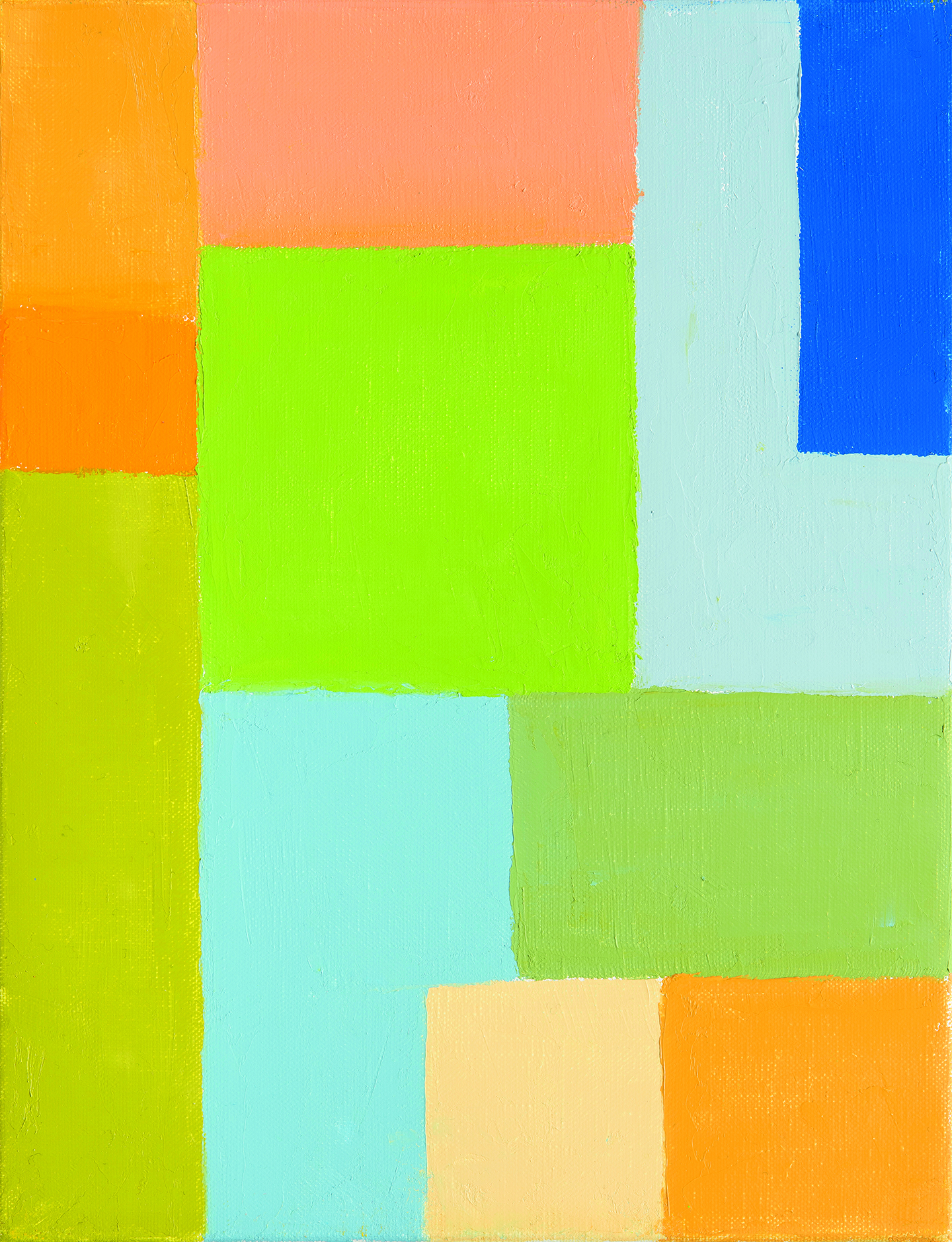 Etel Adnan, Untitled, 2015. © Etel Adnan. Courtesy: Galerie Lelong & Co.
10.
Bodies everywhere: especially in those spaces where there are no bodies. Working in a medium, sculpture, in which the body has historically been the central motif, Helen Marten spares no sorrowful glances backward as she writes her way into space with her messy hyperdetailed and conglomerated objects that oftentimes resemble half-animate bodies, perhaps belonging to some as yet undiscovered extraterrestrial species. Something like a body, indeed. 
11.
"[T]he urge to abstraction is the outcome of a great inner unrest inspired in man by the phenomena of the outside world; in a religious respect it corresponds to a strongly transcendental tinge to all notions. We might describe this state as an immense spiritual dread of space… this same sensation of fear may also be assumed as the root of artistic creation."
— Wilhelm Worringer
Zones, places re-infested with agency. Certain of John Monteith's drawings on drafting film elicit a near Jasper Johnsian seriality of expression. The titles guide you toward what they are: architectural elucidations of actual spaces, neighborhoods, buildings, occasionally just a detail. Re-created, re-elicited in shapes of color—Monteith is, among other things, a great colorist—the spaces throb, pulsate, exude subterranean liveliness, even when, as in the drawing titled XX (2017), their frenzied geometry serves to assert negation.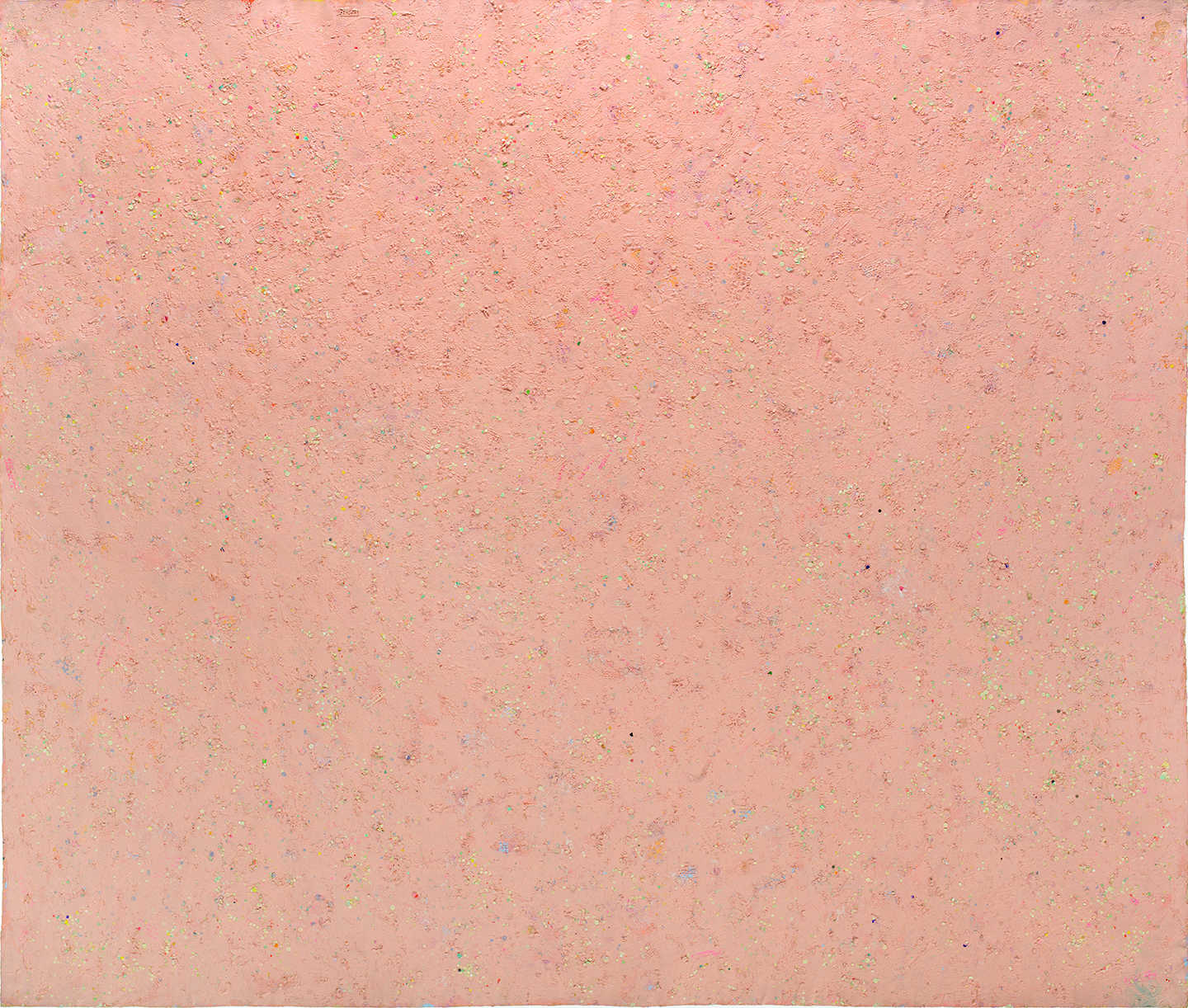 Howardena Pindell, New York, Night Light, 1977. Collection of the Albright-Knox Art Gallery, Buffalo. Courtesy: the artist and Garth Greenan Gallery, New York
12.
In the work of Agnes Martin, we find confirmation of Worringer's assertion that "the simple line and its development in purely geometric regularity was bound to offer the greatest possibility of happiness to the man disquieted by the obscurity and entanglement of phenomena." Lines. The calming strokes that posit a sort of endlessness. A promise of transcendence that we seldom find reflected in lives structured by a heteronormative matrix.
13.
At the same time, we can't completely write Abstract Expressionism off here. There's something deeply faggoty about all this harping on the heroic prowess of the masculine gesture, sublimated lust in the battle with the canvas. And even the female protagonists, like Joan Mitchell, had to play along, out-butching all of the dudes both in life and in art. Something, certainly, queer in the way "the Abstract Expressionists paraded themselves as painters without a country, stripped of the exigencies of culture—those particularities of time, place and audience that make manipulated pigment meaningful. They thought of themselves as totally autonomous individuals, as anti-cultural cultural workers"
—Jonathan Katz 
Hence, a sort of anarchic individualism is at play here—one that is not at variance with assertions of queer selfhood. Not at all.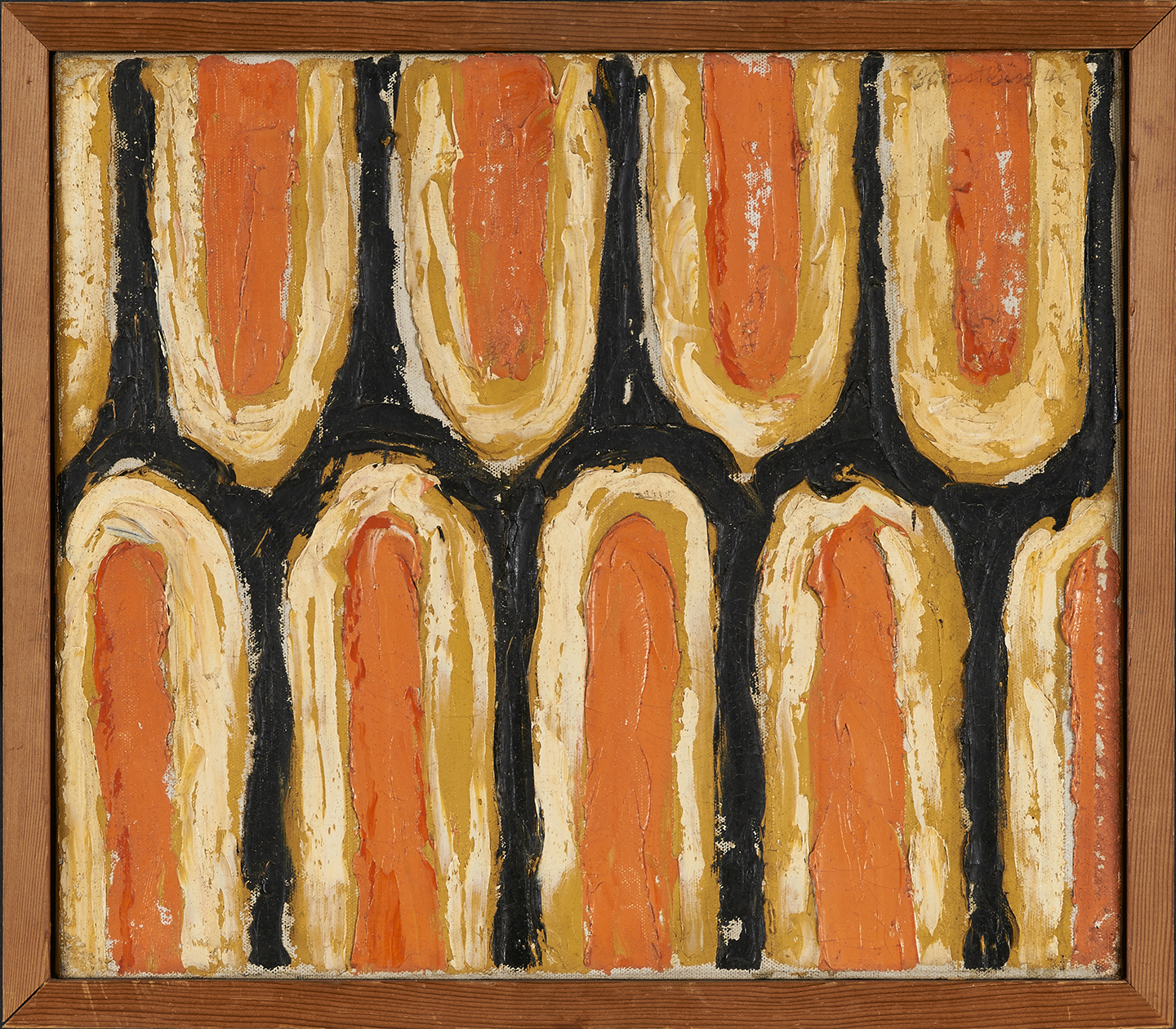 Forrest Bess, Untitled (The Dicks), 1946. Gift of the Marie Eccles Caine Foundation. Collection of the Nora Eccles Harrison Museum of Art, Utah State University
14.
To lose oneself in substance. In the assemblages of Magali Reus, we discover a multidimensional world that seems to elucidate the hylozoic revivalism that has been occurring in philosophy of late (object-oriented ontology, hyperobjects, speculative realism… one of Timothy Morton's lesser known texts is an essay on queer ecology). Common household or hardware-store objects are transformed into strange inexplicables; constructed objects are disguised as mundanities. Space is outer, inner, splintered. Space is anguished. Space is anguish. 
15.
"In the urge to abstraction the intensity of the self-alienative impulse is incomparably greater and more consistent."
— Wilhelm Worringer 
The motif of loneliness is, of course, a central tenet of the queer canon. Alienation from society, sure. But alienation from the self, too (not mere self-imposed alienation, though that happens, of course, and often as well). Often happens through multiplication, dilution of the self into separate selves. Context becomes its own parade: the what I am here, the what I become over there. Identity drag, not just a means of survival but a way of inserting the joy back into detachment. 
16.
Surfaces, surfacing. Canvas, like skin, a porous object. The body has its own logic, one all the more profound because it speaks a language that cannot be transcribed "properly," only inferred; an endless work in progress. Instances of which are made to surround us.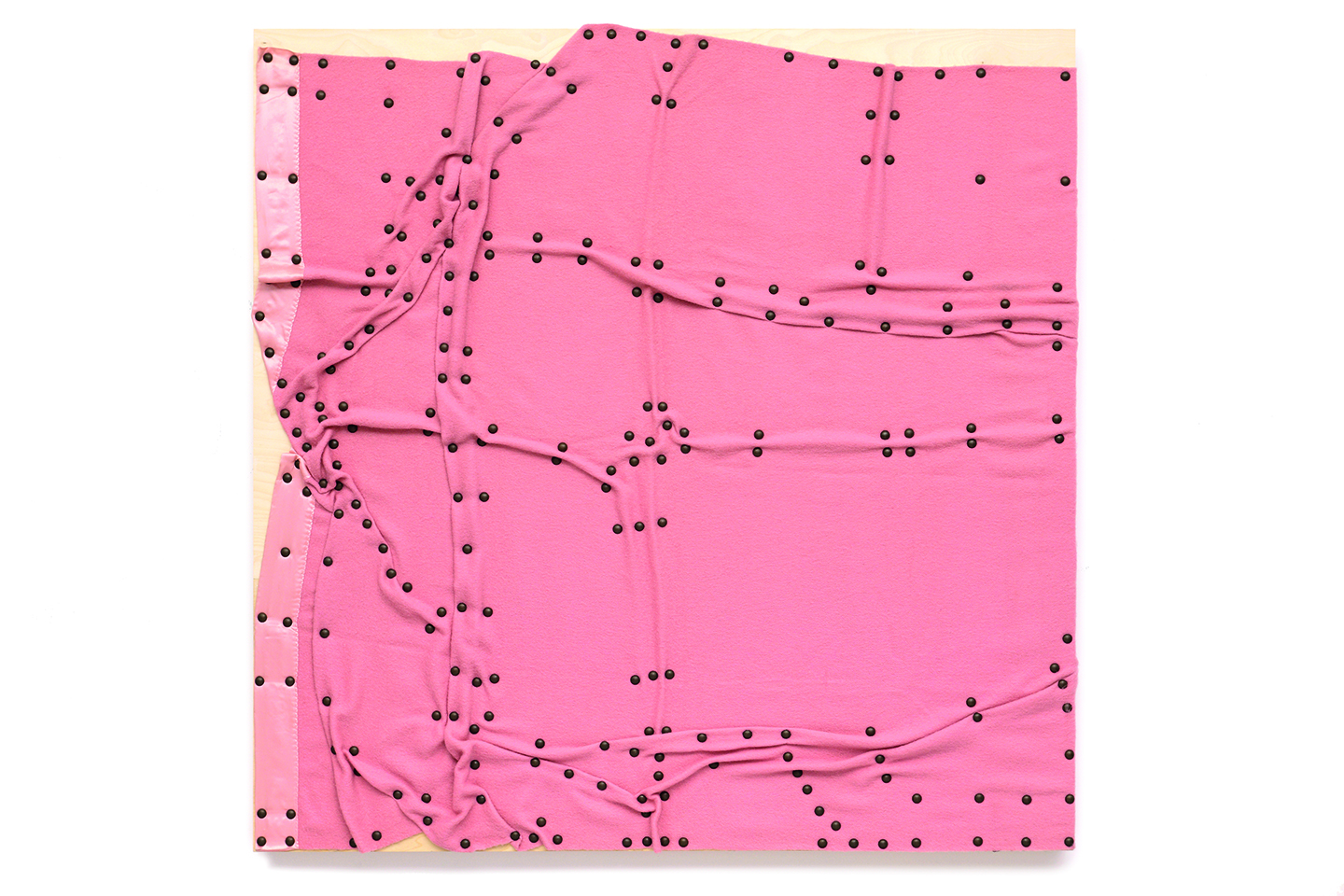 Tom Burr, Untitled Pink Piece, 2012. Courtesy: the artist and Bortolami, New York
17.
"For us, art is no more and no less than 'objectified self-enjoyment.'"
— Wilhelm Worringer
That is, an enjoyment of the self as reflected in objects. The splattering of the self, semen-like, into those things that surround you, that might give you back that pleasure with which you inseminated them. 
18.
"Queerness is not yet here. Queerness is an ideality. Put another way, we are not yet queer. We may never touch queerness, but we can feel it as the warm illumination of a horizon imbued with potentiality."
—José Esteban Muñoz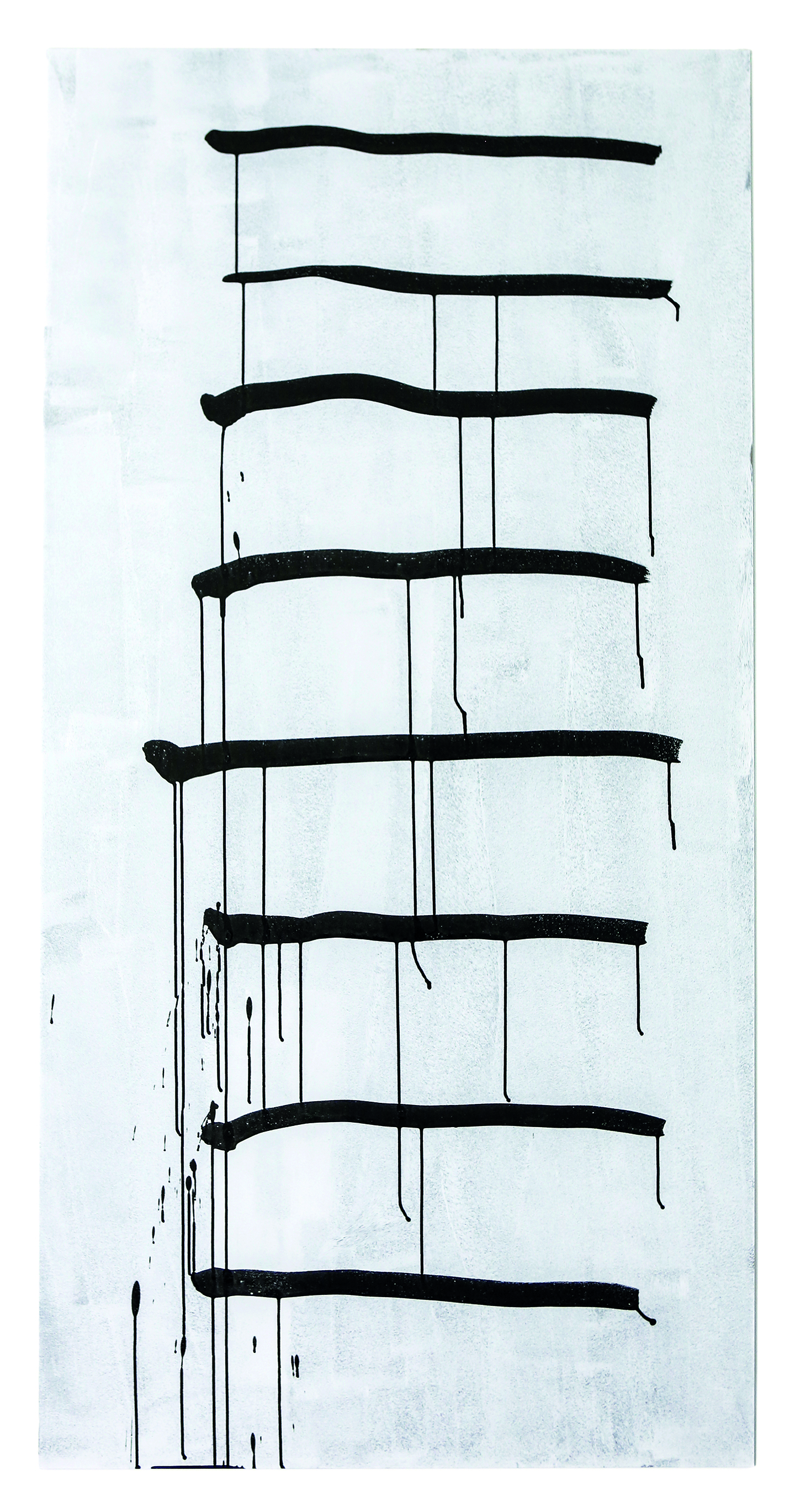 Travis Jeppesen, Comedy (nowhere), 2016. Courtesy: the artist and House of Egorn, Berlin. Photo: Zuzanna Kaluzna & Lucas Kromm
19.
Longing for the ineffable. For that moment to come. 
20.
To return to Benderson's objection, the articulation of a queer abstraction must not be mistaken for a desexualization of this kind of art; rather, it is an infusionary reminder that abstraction, in itself, is necessarily perverse, sexual, affirmative of the corporeal. Fucking is also abstraction. All forms of non-Catholic fucking, fucking without a purely procreative intent. Fucking is praxis (creation). There's the old cliché that to fuck is to lose yourself in the other. This needs to be revised. To fuck is rather to mix one's selves (for one is always a multiple) with the other's selves, to put all those selves into a blender and make a chunky cocktail that, when diluted, yields a consistency that elicits a postradial primordial mud: here comes a future where there's no such thing as names. 
21.
All abstraction is fundamentally queer, because queerness is an abstract state of being. 
Travis Jeppesen is the author of See You Again in Pyongyang, The Suiciders, Victims, Wolf at the Door, and All Fall, among other books. In addition to his fiction and art criticism, he is known as the creator of object-oriented writing, a metaphysical form of writing as embodiment that attempts to channel the inner lives of objects. His first major object-oriented writing project, 16 Sculptures, was published in book form by Publication Studio, was featured in the 2014 Whitney Biennial as an audio installation, and was the subject of a solo exhibition at Wilkinson Gallery in London. Jeppesen's new book of essays, Bad Writing, is forthcoming this spring from Sternberg Press. He is based in Berlin and Shanghai, where he teaches at the Institute for Cultural and Creative Industry at Shanghai Jiaotong University. 
Originally published on Mousse 66