EXHIBITIONS
Rafaël Rozendaal "Anti Social" at Postmasters, New York
Close
1
2
3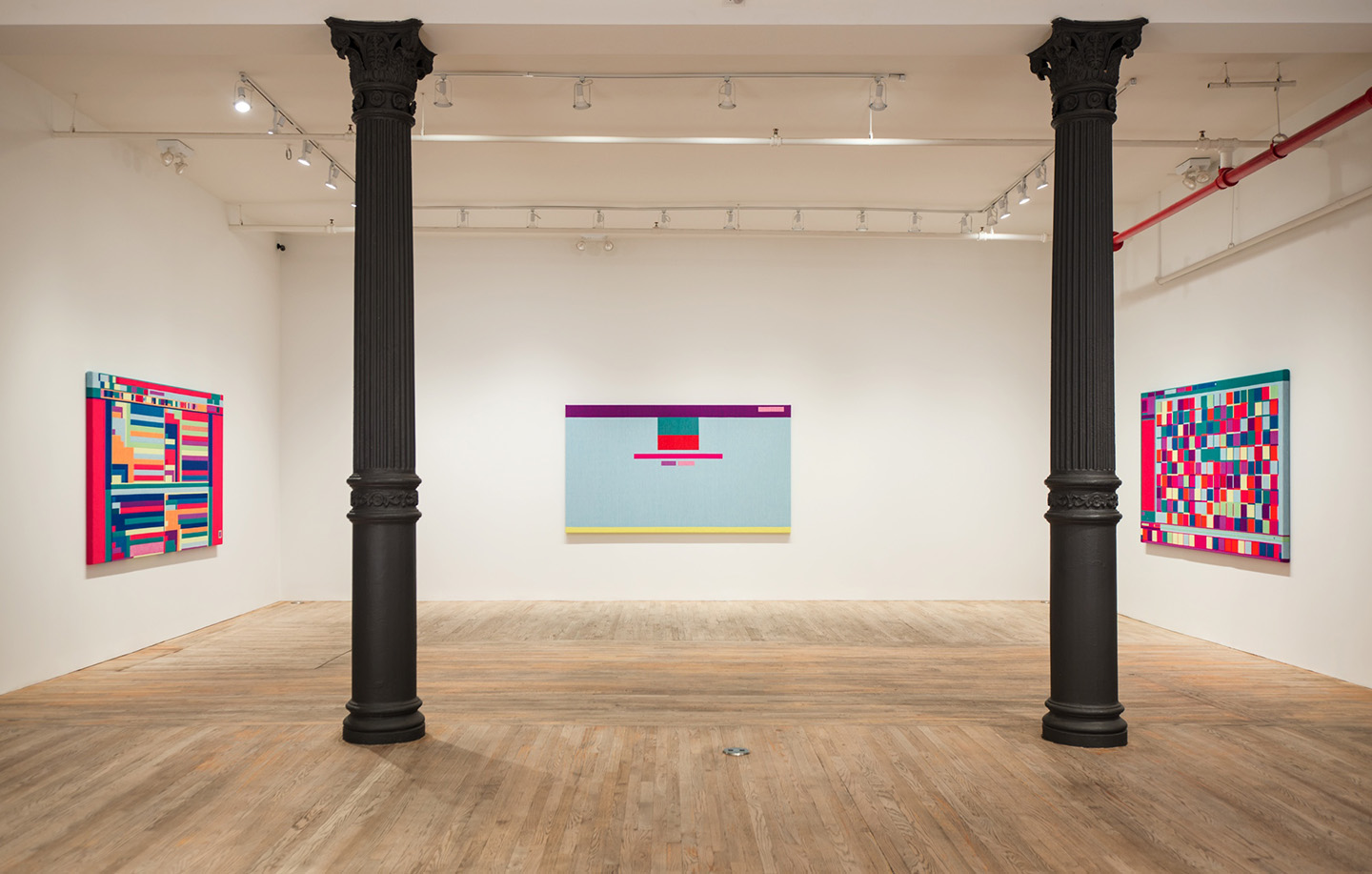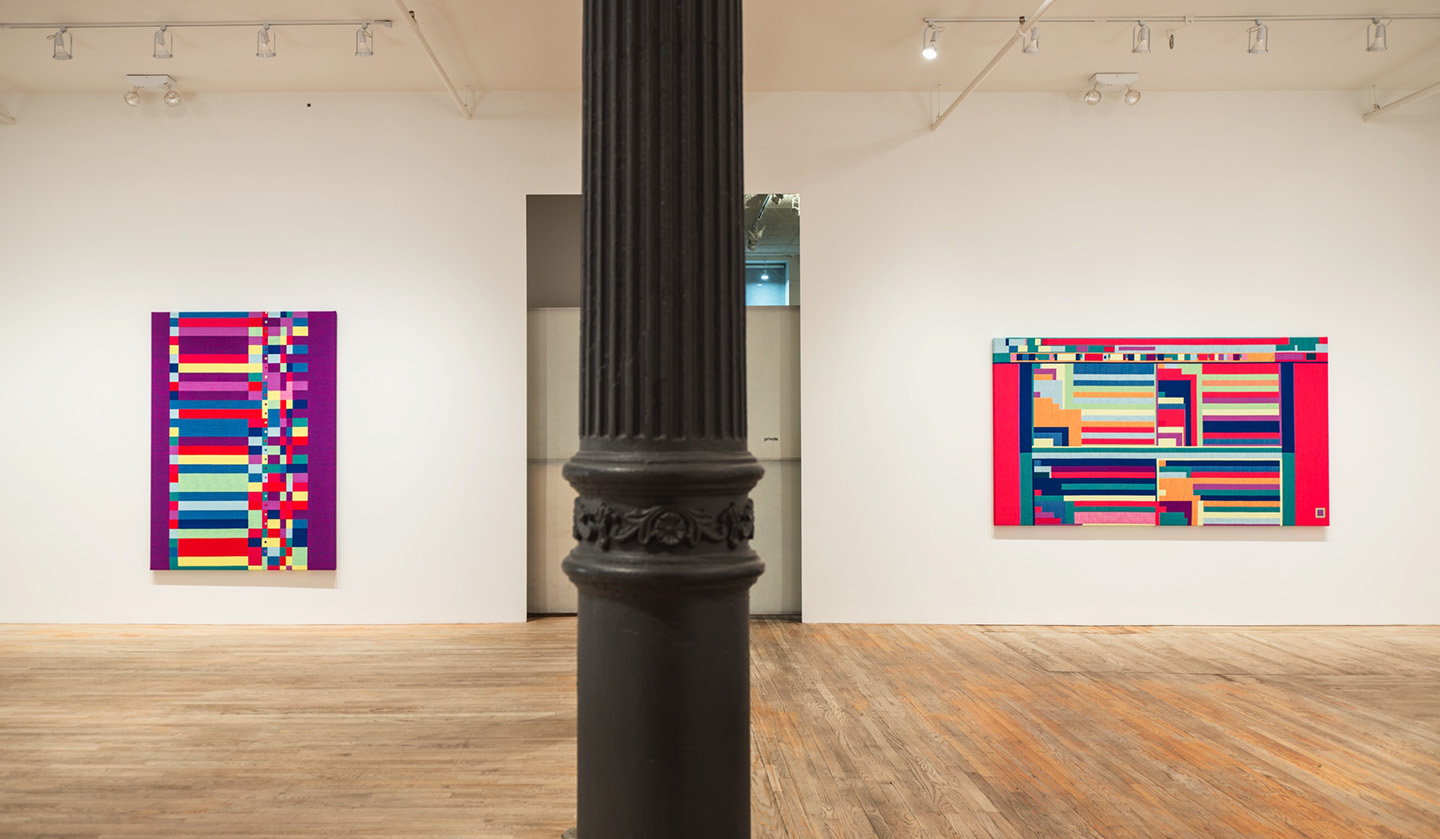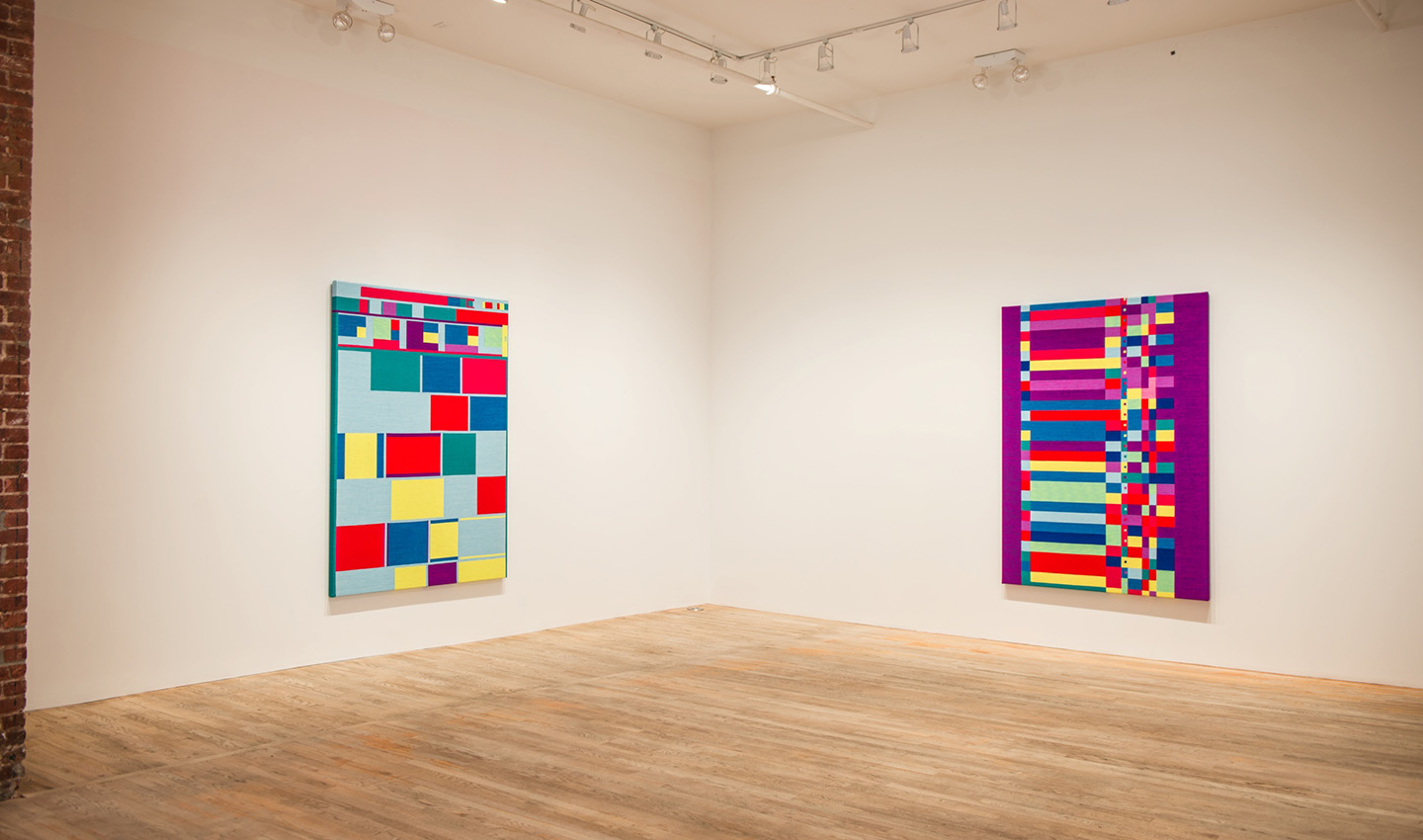 Postmasters is very pleased to announce Anti Social, Rafaël Rozendaal's third solo exhibition with the gallery.
Stretched like paintings, six new large-scale weavings comprise the show. Each derives from 'Abstract Browsing,' a Chrome extension designed by the artist. This free software plugin transforms content-filled web pages into vibrant, geometric patterns, devoid of information. The resulting non-arbitrary abstractions of well-known websites, like Google, the Pirate Bay, and Reddit, simultaneously reveal unusual, unhuman compositions and the scaffolding of the web.
Surfing the web is fast and fluid. Weaving is antithetically slow and process-based—what the artist describes as "mechanical painting." Rozendaal selected weaving as the medium for these works because of the relationship between computer programming and the loom: The Jacquard Loom inspired Charles Babbage to incorporate perforated punch cards in his analytical engine. Thus, the loom could be considered the first computer.
The publication of Rozendaal's first major monograph, Everything, Always, Everywhere (Valiz, 2017) coincides with the exhibition. Accompanying the book is 'Here Hear,' a new app by the artist that translates vision into melody. Using color contrast and edge detection, the phone's camera recognizes shapes, adding brightly colored animations with corresponding audio tones to the world around you.

.
at Postmasters, New York
until 14 October 2017