ESSAYS Mousse 57
Body Party: Hannah Black
Close
1
2
3
4
5
6
7
8
9
10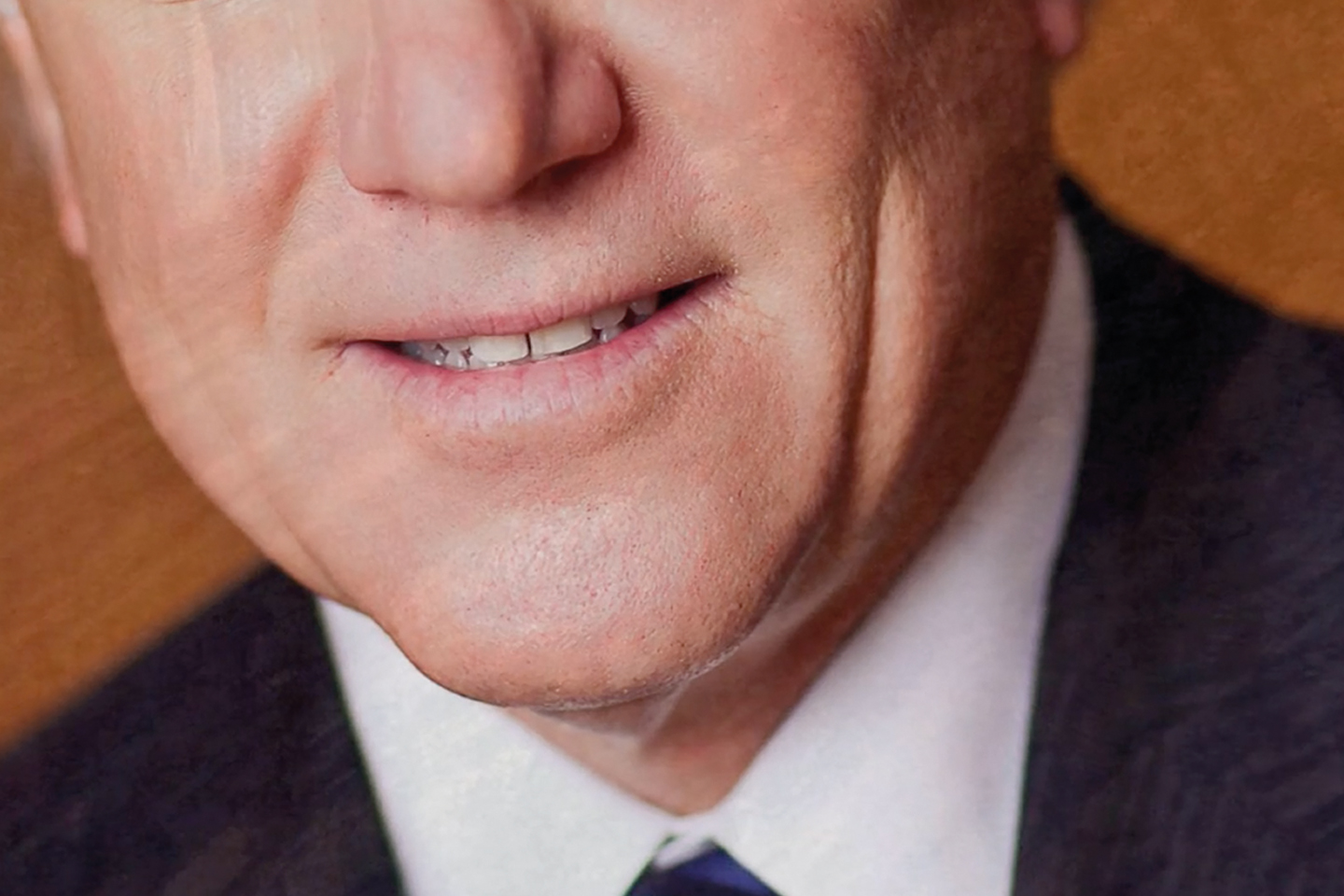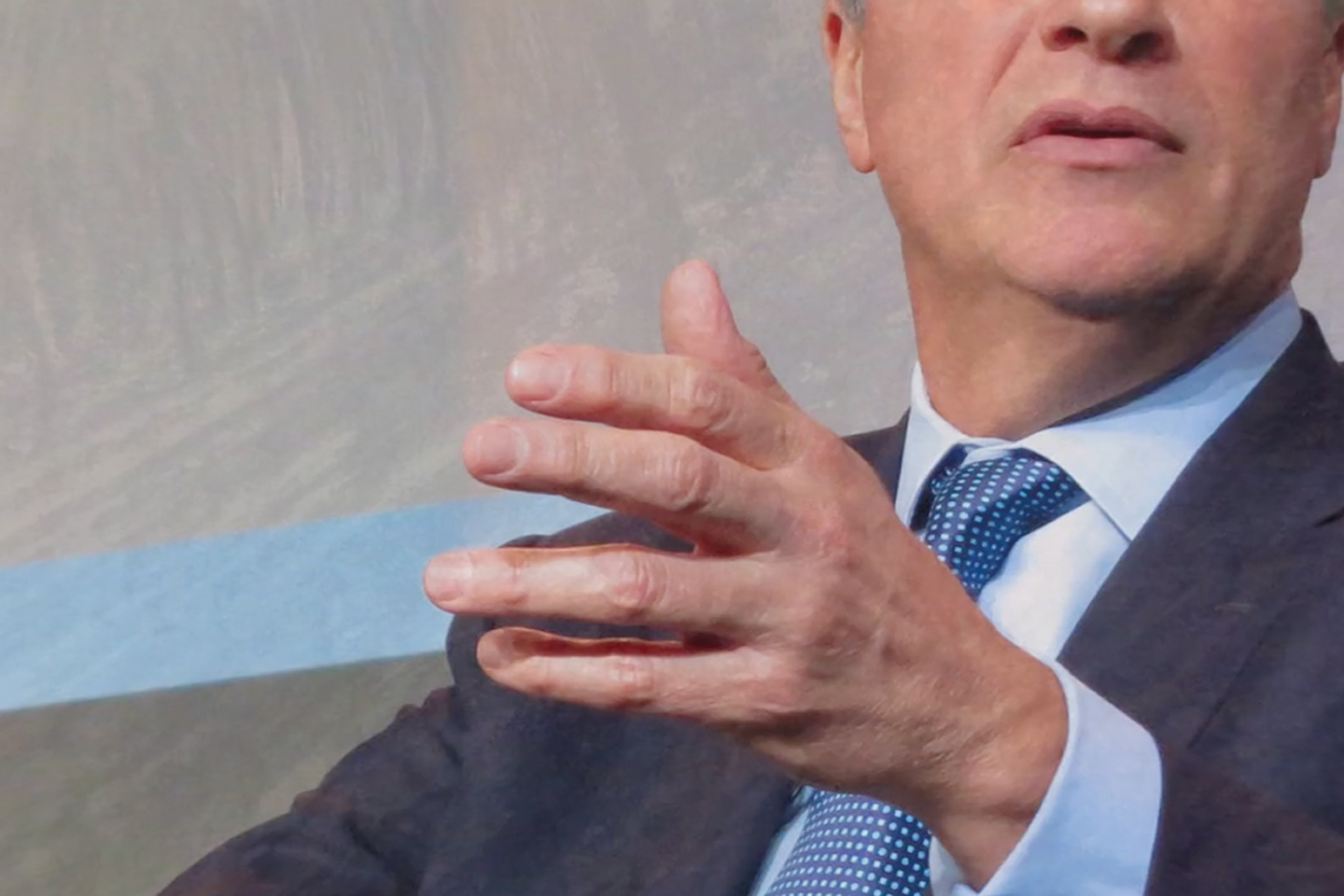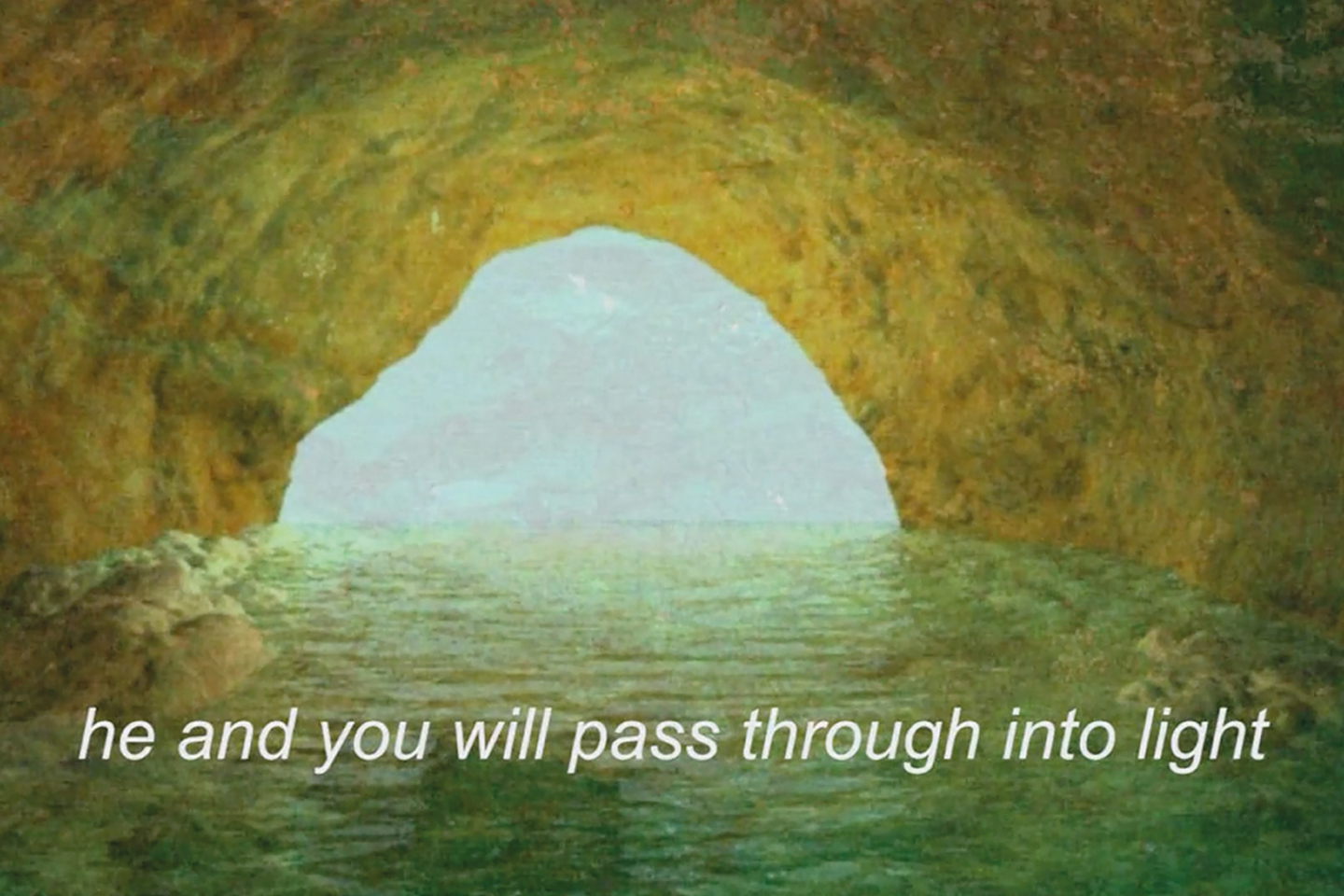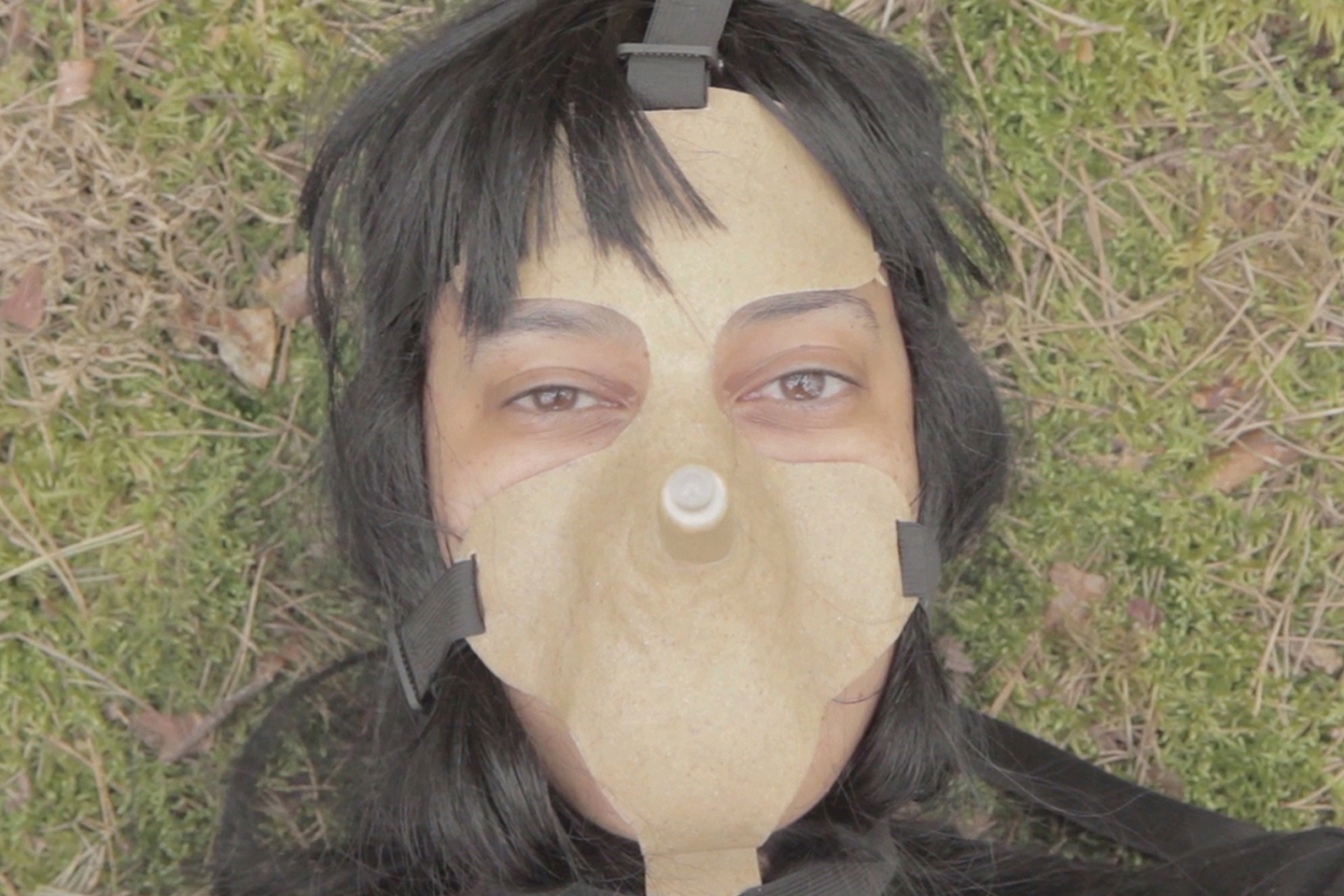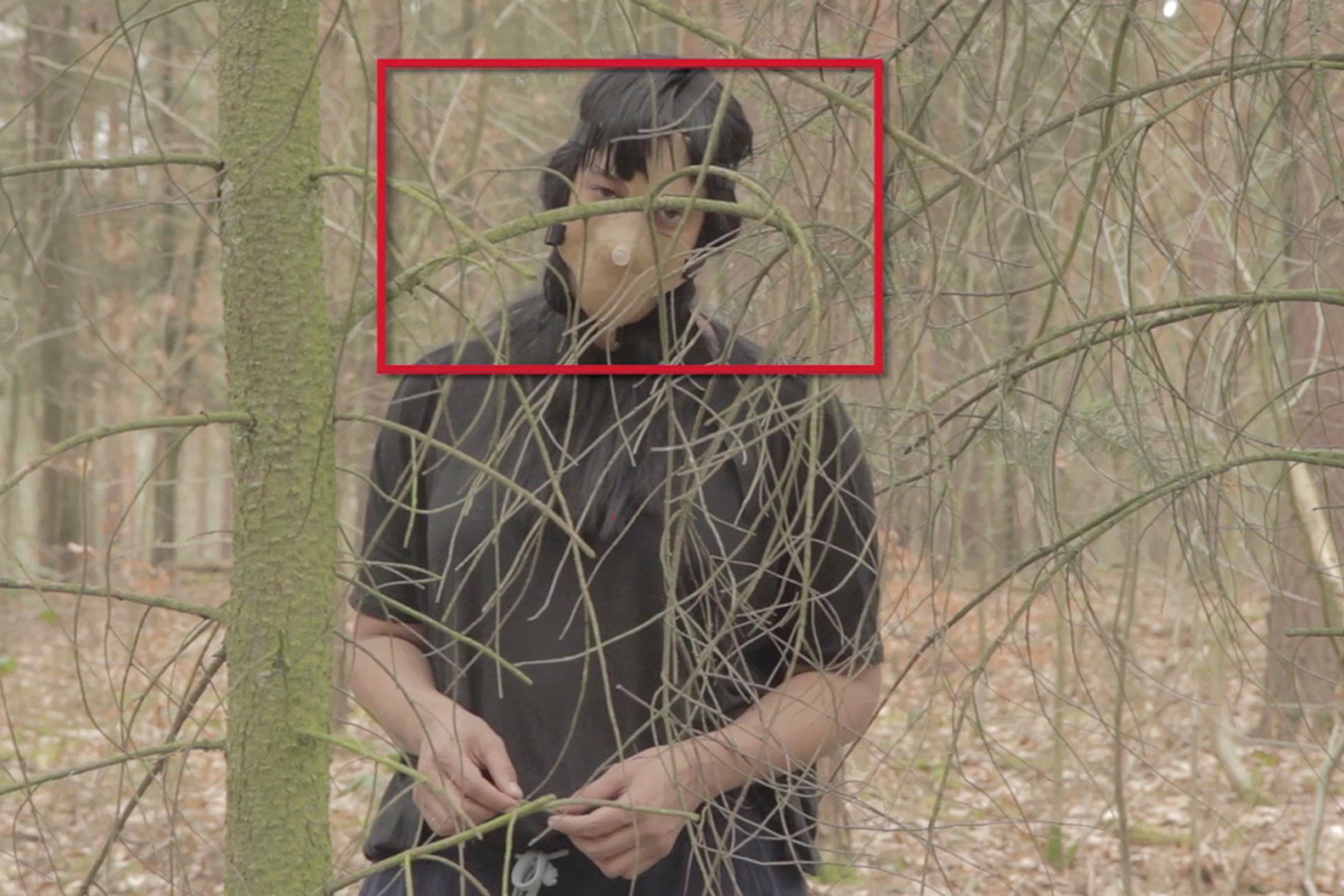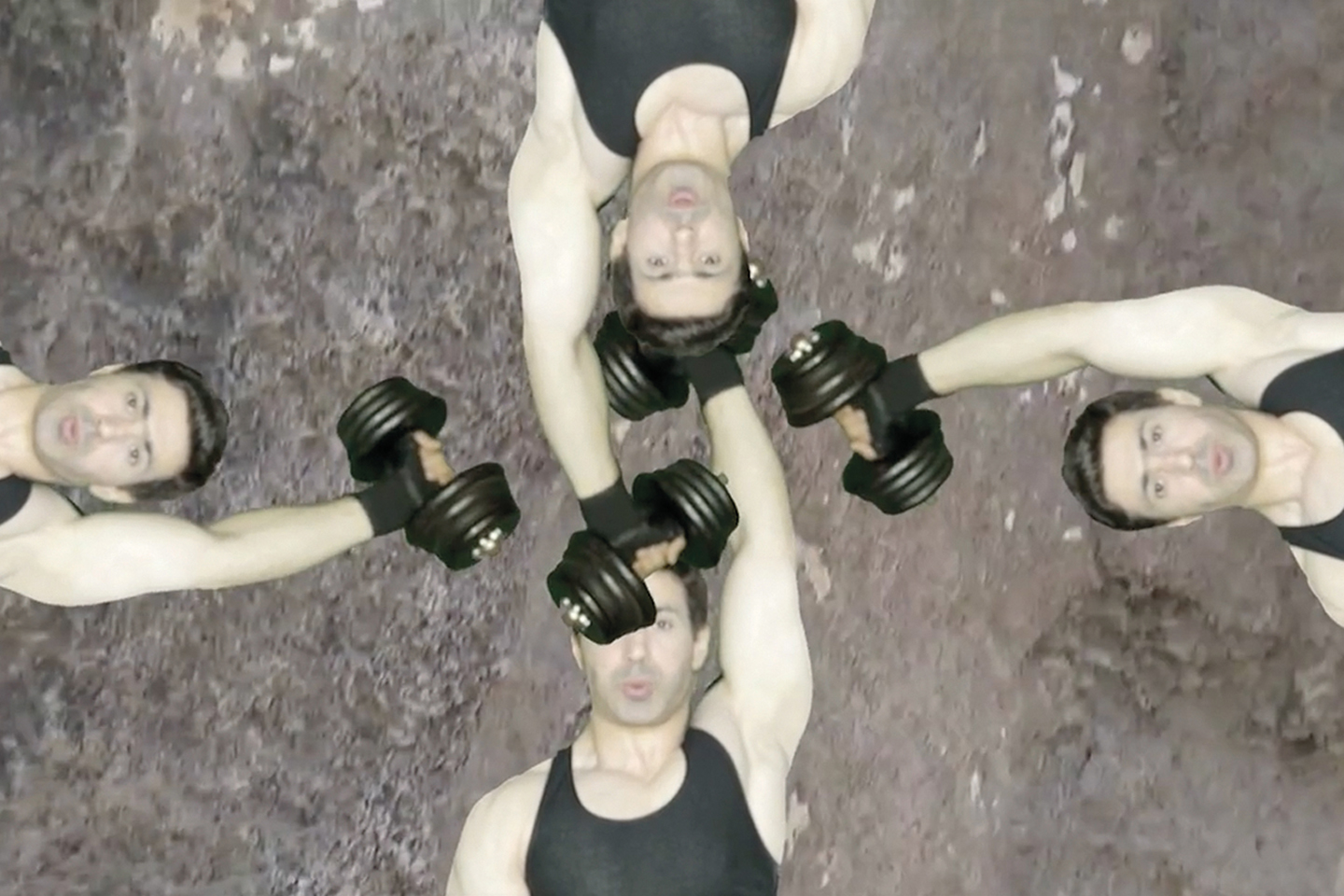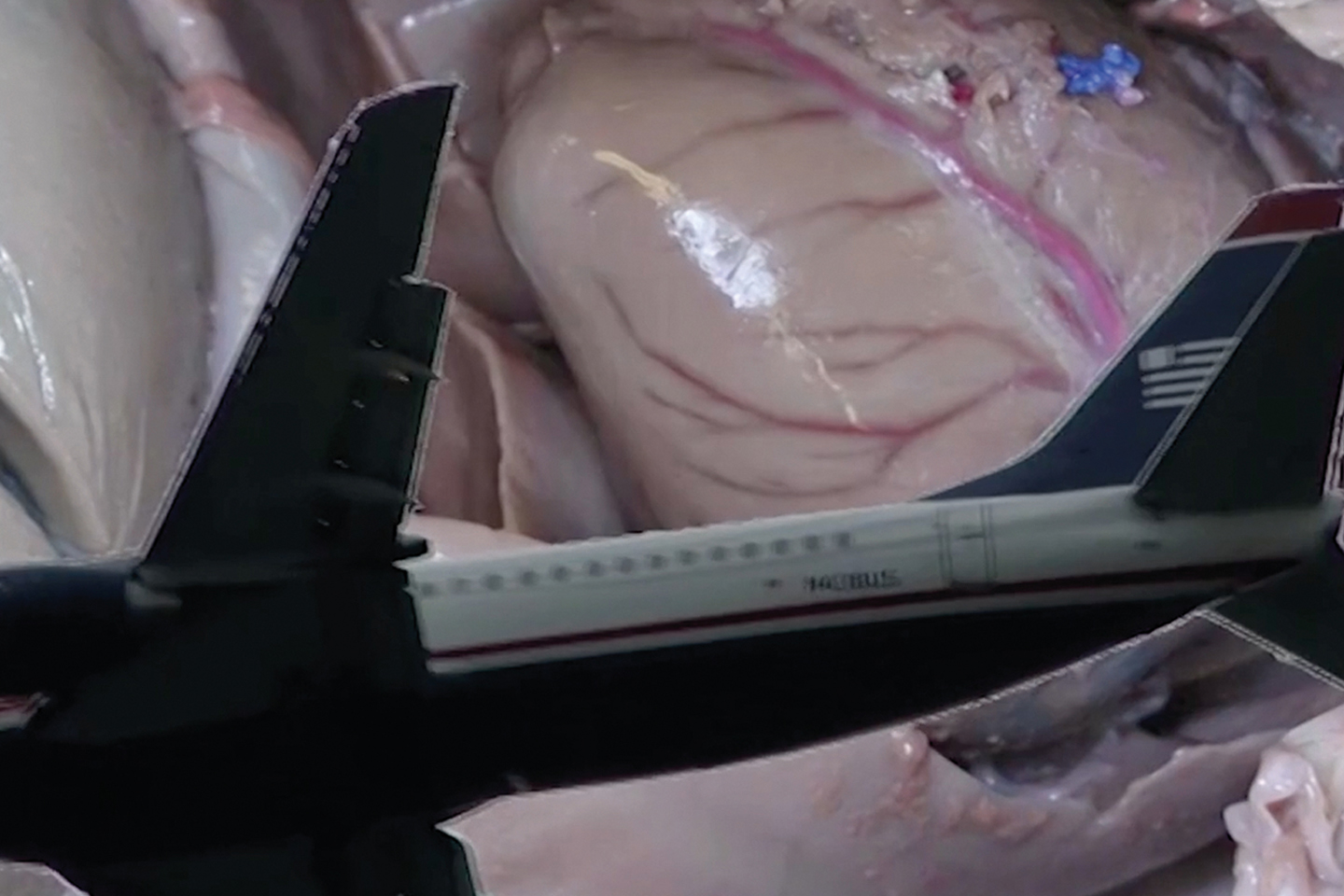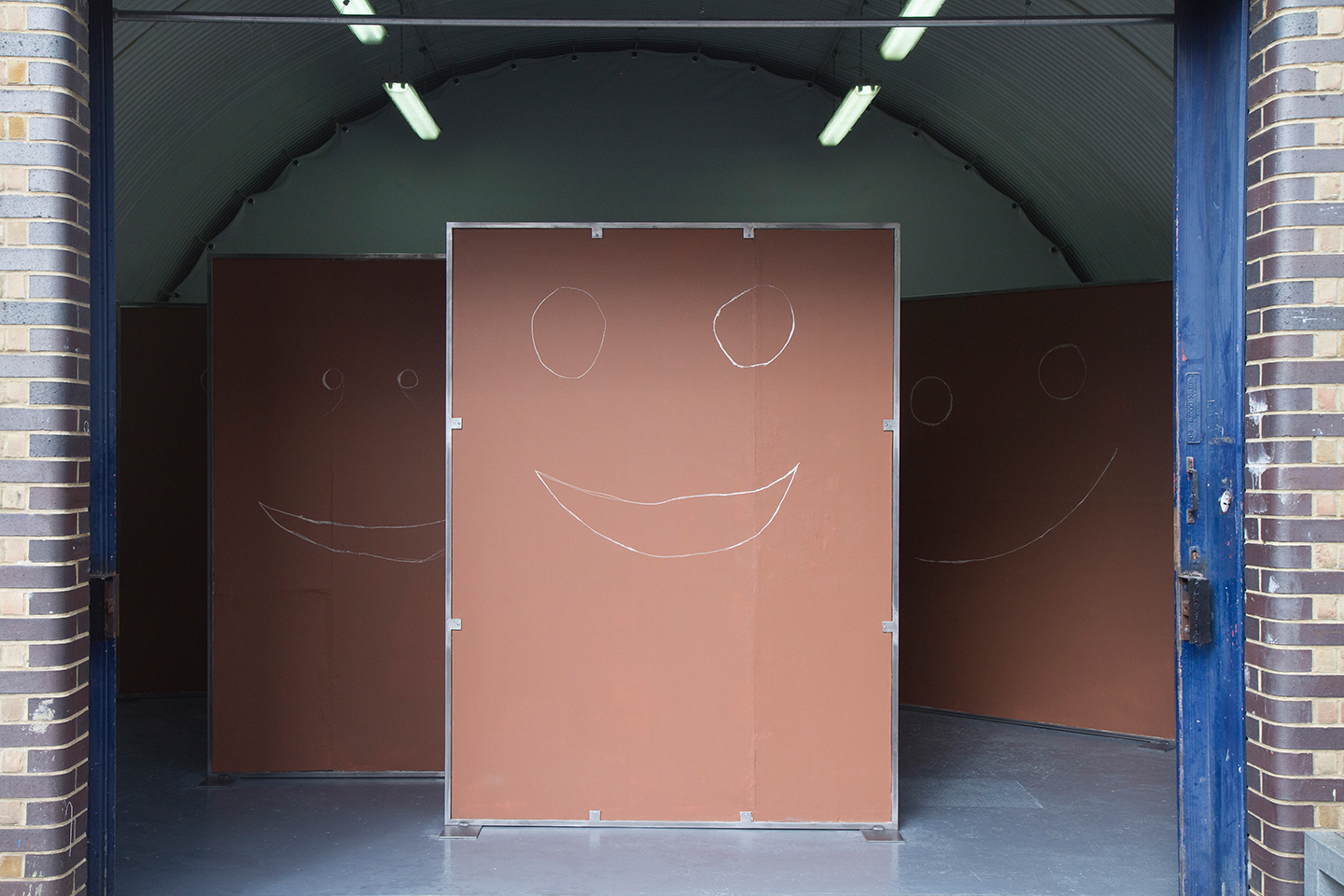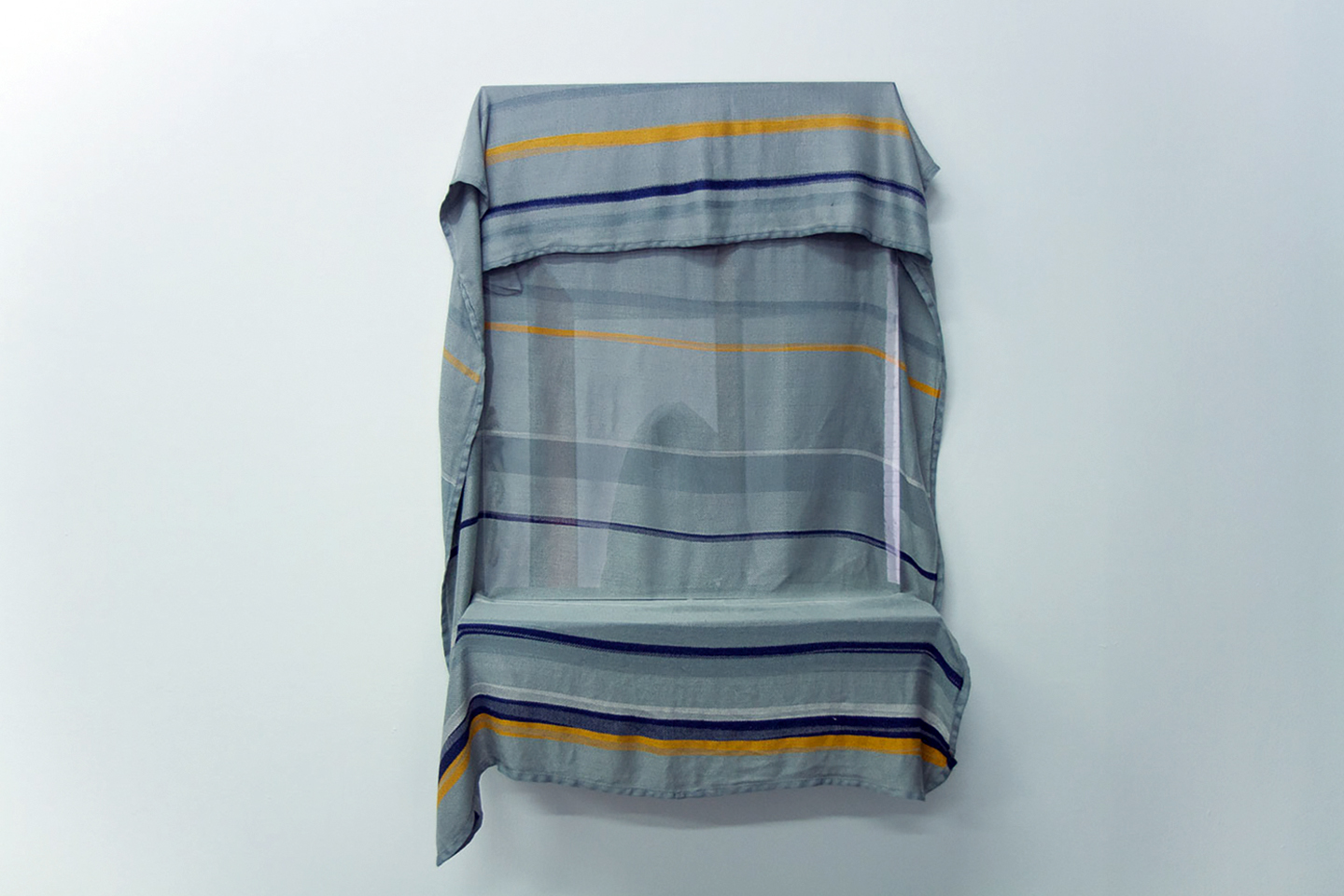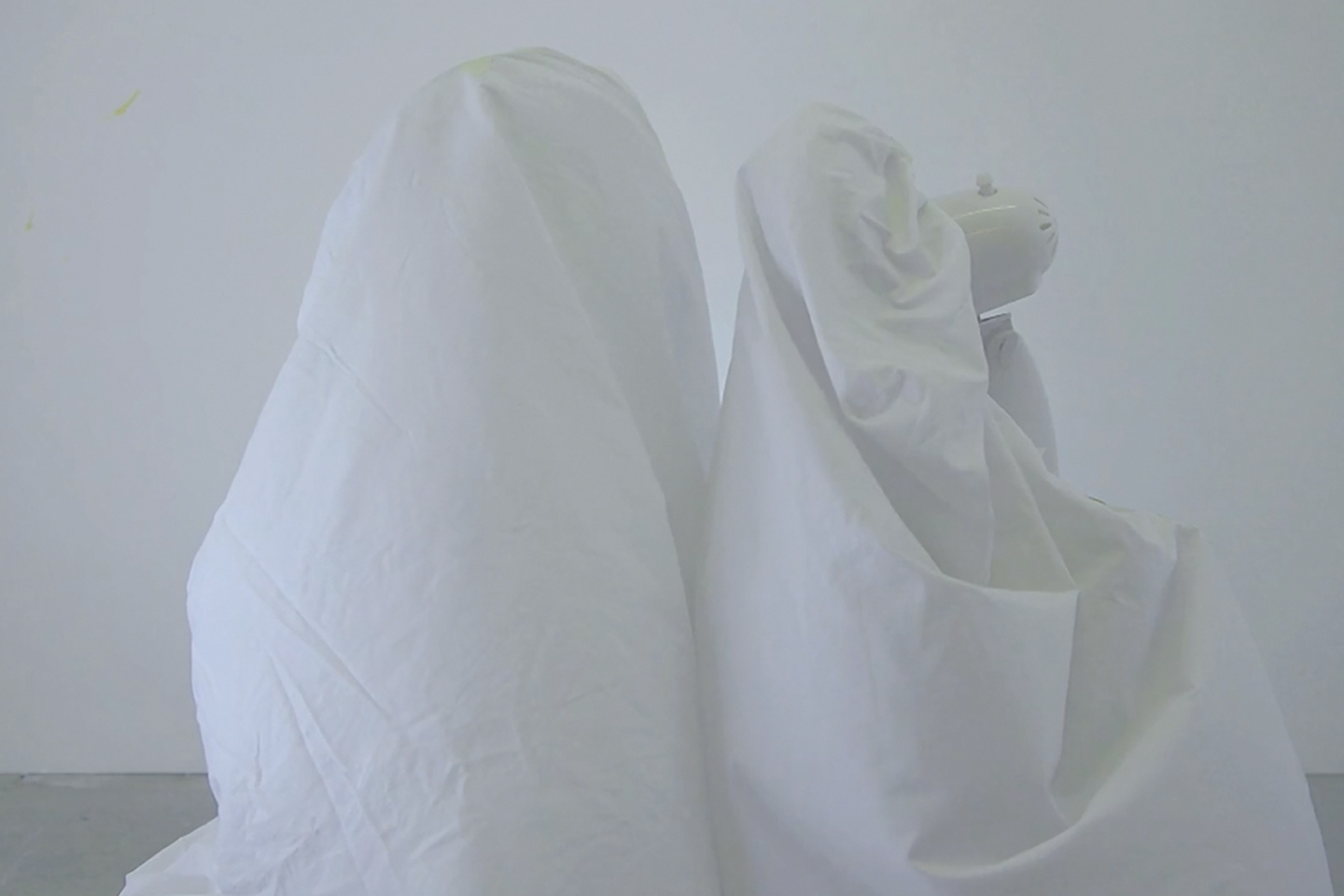 by Rahel Aima
"Are we having a good time? Are we having the right kind of bad time?," the British artist, writer, and theorist Hannah Black asks in "Atlantis," a piece in her recently published book Dark Pool Party. 
The slim volume is printed on paper but feels clammy like flesh. Its six short texts range from cultural criticism and performance scripts to prose poetry and a kind of squeezed-into-a-narrow-kitchen-at-four-in-the-morning vibe I want to call Lidl realism. As in her visual practice, Black sets up a scaffolding for the viewer or reader, something like one of those painted fairground standees with a hole for your face. Maybe we should give more credence to some of these emotional textures of love and alienation, it seems to suggest, or won't you come and try on this body and feel these feelings with me? She continues, "Perhaps critique is over and this is unexpectedly the era of joy, but I am still luxuriating in the interesting feeling of shame." It is a sentence that so cogently encapsulates her practice that really, why would you read anyone on Hannah Black but Hannah Black?
Like Hito Steyerl or Adrian Piper, Black is an artist who is a writer, without any conjunctive "also" or subjugation of one to the other. Across her videos there is a transposition of societal concerns onto the body, most overtly Black's own in Credits (2016), which historicizes debt as a form of public humiliation. Her works touch on transnational circuits of capital, power differentials, radical race and feminist theory, and alterity in much the same way her characters touch and are touched by famous white male artists: with a shuddery frisson. In the early video work Hands Cut Off 2 (2012), for example, Richard Serra inserts an exploratory finger to explain the secrets of production as a pair of hands submerge themselves in wet sand, while in the Dark Pool Party text "Celebrity Deathmatch," she palms Jeff Koons "in a friendly way, to remember how a dick felt."
These men are specters of the art world she operates in, but they're also empty placeholders for power, much like the closely cropped white men who populate her video work My Bodies (2014). Their faces slide like a corporate PowerPoint over grainy, noisy textures as a host of black women—Jennifer Hudson, Beyoncé, Aaliyah, and Ciara, among others—sing variations on "my body." They are tightly sampled, as if to arrive at some kind of median. One clip that zooms into the pores of a sweaty pink forehead recalls a robotic text-to-voice line from another work, "And my skin shines with white people's problems." Unlike the white men, culled from a Google image search for CEOs, blackness is only ever heard and never seen. In an AQNB interview the same year, she explains, "If you came back, would you choose to have the same body or not? Would you have the body of a woman again? Or a woman of color?"
There's a generosity and, yes, joy to Black's practice that seems to insist I read it via my own body, and project onto it—unpack, too—my own subjectivity as a woman of color. I am reminded of a line from Philip Larkin's paean to the jazz saxophonist Sidney Bechet: "On me your voice falls as they say love should / like an enormous yes," except it's not just an affirmation here, but something uglier at play. Self-hate, perhaps, or a murky space of #feelings and aspirational femme-ness that we are collectively socialized to dismiss as a little frivolous. Although it is very different in tone, and with no small irony in a practice that actively repudiates gender norms, Dark Pool Party particularly conjures up the same feminized timbre of languor as the novels of Colette or Elena Ferrante. It came by mail last spring, and I didn't read it until the next winter—it seemed too intense for the season, too much—but I felt comforted, and maybe a little glamorous because its gray cover perfectly matched my nails.
Black is sometimes spoken of in concert with younger artists like Amalia Ulman and Bunny Rogers, who mine a certain jeune-fille-on-the-Internet aesthetic, a comparison that seems to fall short. What is shared, however, is a certain vulnerability that becomes most acute in Black's sculptural works—which I've only seen in documentation—like the latex of Intensive Care II (2013) and the lopsided smiles etched on brown board of her "Black Quadrilateral" series (2015), which suggest a scalpel taken to skin. Whether depicted or (more often) intimated in their absence, Black's bodies have a certain swaggery armor when at rest—or flexing, perhaps like the sculpted men of Bodybuilding (2015)—that dissolves when they travel.
The generalized thrum of anxiety in her video works escalates to a full-blown crisis of arrested mobility in the 2015 works Blanket (Etihad) and Blanket (Lufthansa) which drape textiles over Plexiglas chairs wall-mounted high above the ground. It is imagery that recurs elsewhere with shots of airplanes and a vascular system of flight paths, except that here the destination is not yet another anonymous boarding gate but love. Black's writing practice is similarly a distributed one that spans multiple registers. Dark Pool Party, for example, seems to gently query whether you're a little worried about bleeding into that titular swimming pool, and whether drinking cheap white wine makes you weepy on planes too, a marked departure from the unblunted perceptivity of her tweets and cultural criticism.
I mean—have you ever seen an image of a tiger's tongue? It's covered in hundreds of hooked barbs that are sharp enough to lick flesh off bone. Black's criticism has a similar cruel precision that goes straight for the jugular, finding a vein that seems all but invisible to everyone else. In "Atlantis" she mentions the abolition of analogy, and this is exactly the kind of directness her words have. Rather than draining the wound, however, she is content to let it ooze into the rest of her practice. In interviews Black has mentioned that some videos are failed essays and vice versa. What is unsuccessful in one medium unspools in another; it's important to stress that that this is multidirectional. And it is hard to emphasize the import of her criticism without verging on the bombastic, but we might draw a parallel to Rasheed Araeen's decolonization of art history, and perhaps also the relative relegation of his visual practice, until very recently, to a footnote of modernism. Because Black has such an exquisitely polished control over the written word, her videos can feel unresolved, with all the rawness of a fresh scrape, and there's a refreshing immediacy in that.
I have this idea that the only way to survive the Trump presidency will be to wear all white and listen exclusively to power ballads and maybe fall in love. Slinky fabrics that fall and cling and remind you that you have a body, a body that's classed and gendered and racialized, the way Black's video works do. Ordinary cottons, too, like the sheets draped over rotating fans in All My Love All My Love (2015) that billow like René Magritte's shrouded lovers as they turn to each other, and then turn away while Britney Spears croaks "Everytime." It's almost painfully tender. A "hopelessly inadequate technology of love," perhaps, as overlaid text earlier in the video suggests; as always, the text is crystalline even when the cinematography (a hook carefully being threaded through wire, a rictal pink balloon, defocused women dancing on stage) is blurry, shaky, or zoomed in to the point of pixelation.
A widely circulated article in the Wall Street Journal a few years ago dissected the anatomy of the tearjerker, analyzing why ballads like Adele's "Someone Like You" make us collectively cry. The answer was their liberal use of appoggiaturas, or slightly dissonant grace notes that delay the arrival of the main melodic line—think warbling, vocal runs and Mariah's whistle register. Black's practice works the same way. It can at times channel all the twinned ecstasy and heartbreak of the best pop music, except that her grace notes are not appoggiaturas but acciaccaturas or "crushed notes." In The Fall of Communism (2015), the melismatic first syllables of Whitney Houston's "I Will Always Love You" chorus are aggressively chopped up as the camera plummets forever into a sinkhole that becomes a wet bodily passage that becomes a furry wormhole. We never get beyond that broken "and I."
There's a tweet of Black's from 2014 that has remained screenburned into my mind, like a spider that lays its eggs under your skin. She was quoting a friend who was in turn paraphrasing a theorist whose name she couldn't remember. She said, "gender is the distance you go to be loved," and what she didn't say was that the world finds some bodies easier to love, but I read it anyway.
Rahel Aima is a writer based between Dubai and Brooklyn, a contributing editor at The New Inquiry, an editorial correspondent at Ibraaz and the founding editor of THE STATE. Her current research focuses on reptiles, the materiality of color and aesthetics of non-Western futurity.
Originally published on Mousse 57 (February–March 2017)